It seems as though we've barely had enough time to catch our breath after the conclusion of a frenzied Formula E silly season and already we're into pre-season testing for the 2024 campaign.
What should be expected from the multitude of drivers starting life in new environments? Will there be any early performance indicators? How will a new innovation be received?
Sam Smith is on the ground for The Race at Valencia this week and picks out the key themes to watch for.
Fast charging: inspired or insipid?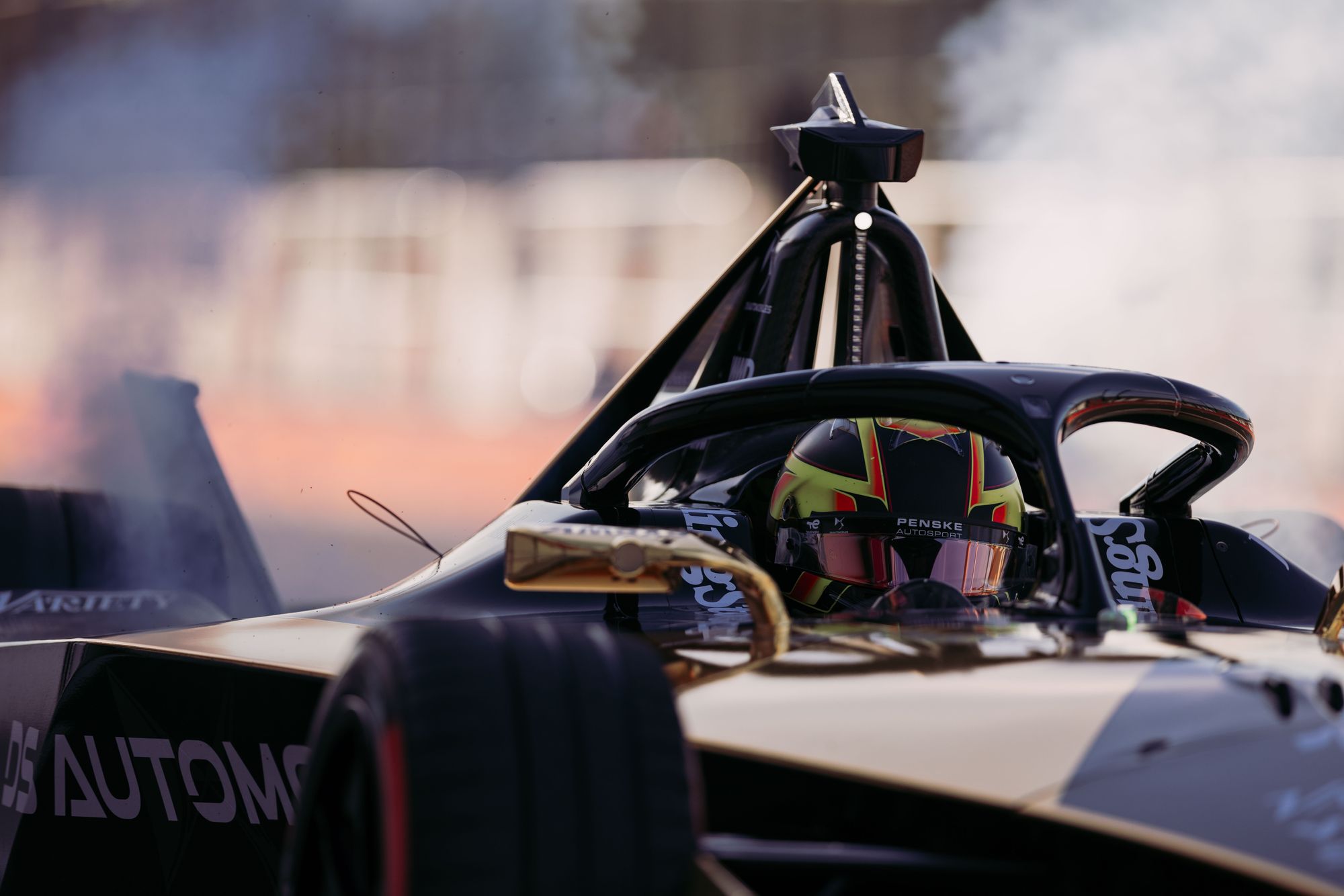 The much-heralded fast-charging pitstops will be trialled at Valencia this week, with mock races scheduled for Wednesday morning and Wednesday afternoon.
For the purpose of this trial, a single charger has been allocated to each competitor. They will be shared in the two-car teams, with the FIA decreeing that the 2023 championship positions will determine who uses the charger when: the 'odd' placed driver gets it in the morning race, and the 'even' in the afternoon one.
Formula E and the FIA initially planned to introduce the fast chargers - which will return pitstops to the championship for the first time since the Gen1 car-swap era - for 2023, but knock-on issues with the Gen3 project rendered it too difficult to implement them during the previous campaign.
The FIA's own simulator working group has carried out many studies to ensure that the stops add to the Formula E spectacle but many drivers and teams are privately concerned that they will break up racing throughout the field.
One specific concern, which came to light when the sporting regulations were updated earlier this month, is that the outlawing of double-stacking for teams will effectively require them to choose which driver to put in the best position during a race, such is the expected 'sweet-spot' of strategic calls.
The specific window of when an 'attack charge' pitstop can be made is set to be announced just prior to the race.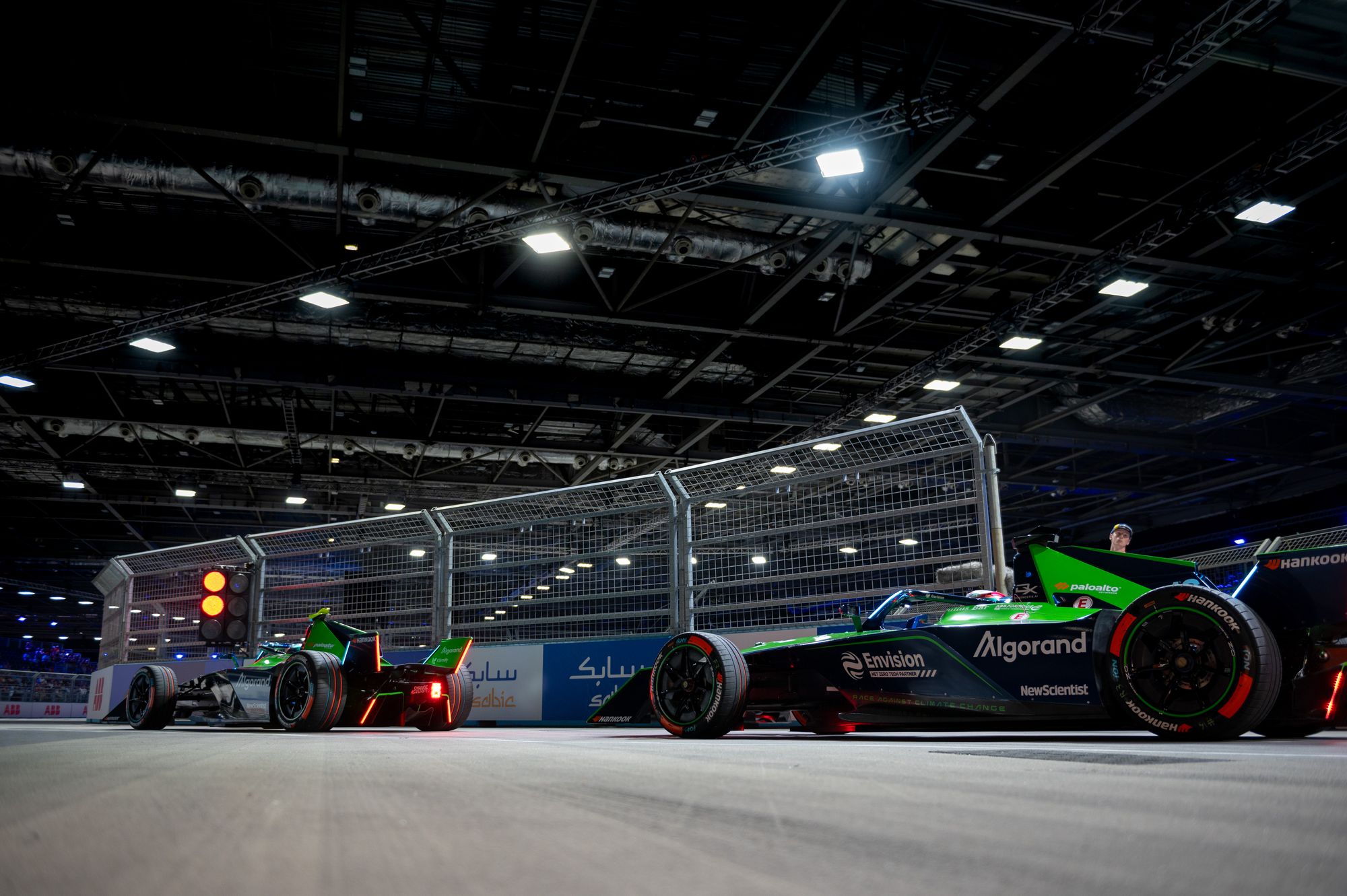 The Williams Advanced Engineering-developed chargers have been used recently in private testing and are said to have been ready for competition for some time now. But the debate on whether relatively long pitstops (around the 30s-35s mark) will relate to the fast, close and frenetic racing that Formula E offers is probably the most crucial question.
One way to look at this is that other disciplines of racing, endurance racing specifically, have reasonably lengthy stops. But series such as DTM and F2 have pitstops as part of their make-up and it certainly gives the racing a more strategic framework. Let's not forget too that some of this was lost in Formula E last season when the attack mode proved much less effective in the first season of the Gen3 era.
On the other hand, there are real fears that it will break up the close competition too much and on some Formula E tracks even result in drivers going off the lead lap. It's not difficult to see how this could confuse TV viewers and change the dynamic of the fan experience considerably.
New Jaguar driver Nick Cassidy told The Race earlier this month that he was "of the belief that it's not really something that I can change, so I've got to get on with it".
"However, as a driver, you always feel like you know what's best for the show and what's not, and that's not just me, but collectively as a driver's group quite often in terms of whether it's race distance, whether it's types of circuits, race formats, drivers are aligned," he said.
"Quite honestly, I don't believe so far that this [attack charge] would be an improvement to the racing product or the entertainment of the category.
"I struggle to see that currently. I'm interested to see if, the facts and the reasoning of why from a racing point of view, it makes sense because currently I can't quite see that myself and I think that's quite aligned throughout the drivers from what I'm hearing."
A team at a crossroads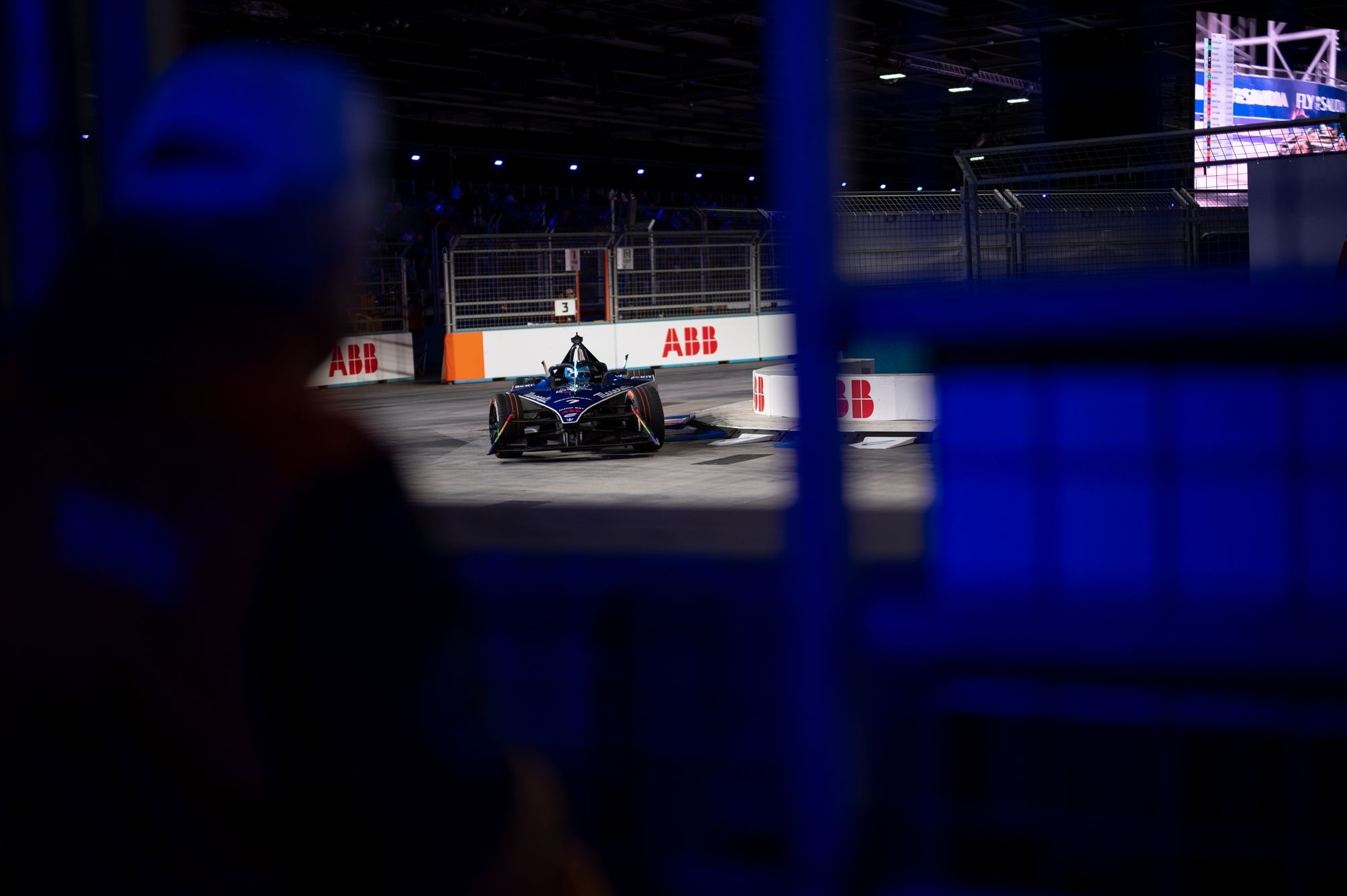 Maserati MSG topped the testing times at Valencia last season and Maximilian Guenther, who seems to have a particular affinity with the place, will likely be at the sharp end again in 2023. But that won't mask what has clearly been a rough off-season for the squad.
That was something of a surprise considering its strong end to the 2023 season and the retention of Guenther, who on his day has the capability to vanquish all before him.
A move to new premises in September appeared to point to a perfect foundation for Maserati's second official season, yet by the start of October its team principal James Rossiter was gone and rumours that the team's preparation for Valencia was in disarray started to circulate.
Part of the ownership of the team, Jose Maria Aznar Botella, will take effective control of the operation at Valencia this week while a new team principal is sought for the new season. That process shouldn't affect the practicalities of the team having a smooth-ish three days of testing this week.
The bigger picture is all about how the team avoids spurning the momentum it fought hard for in the second half of 2023 and also about its longer-term direction - on whether it stays as a 'by proxy manufacturer' via DS. It is certainly not tied to that model and could explore alternatives in the future.
A champion returns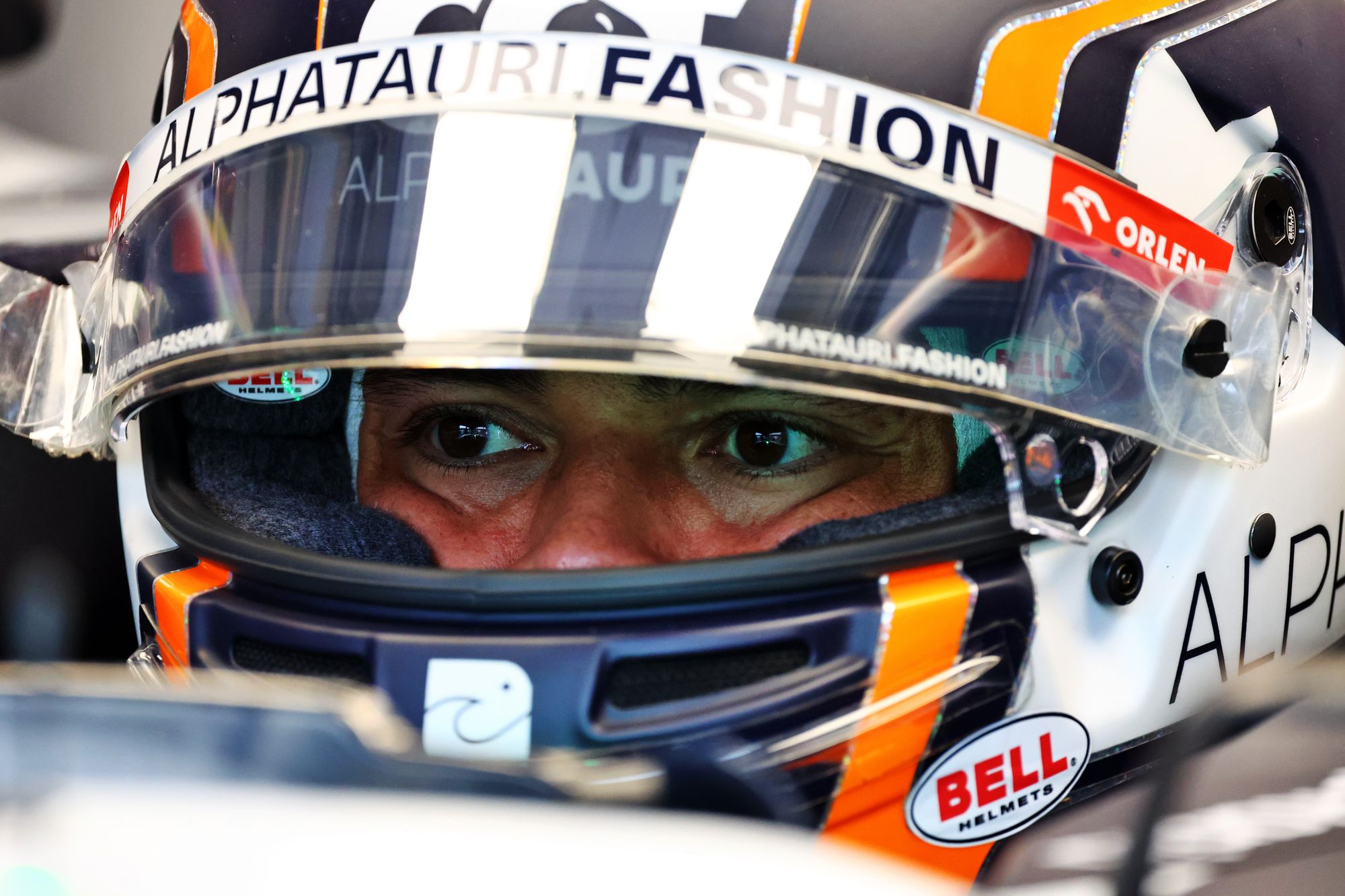 This time last year, Nyck de Vries had a Formula 1 contract in his pocket and the last thing on his mind was the Formula E paddock.
A week or so before Alex Albon was struck down with appendicitis, De Vries was sampling the Gen3 package for the first time in a test with the DS Performance test team in readiness for a season with Maserati as Edoardo Mortara's team-mate.
A year on and De Vries will be doing 50% of that as he teams up with Mortara, though instead at Mahindra. He'll get his first taste of the Mahindra M9Electro at Valencia, with his new team-mate having already run in Spain recently.
De Vries' return, in probably the least-effective Gen3 package, will be especially intriguing because in the three Formula E seasons he competed in previously he was in top-notch equipment.
Yet expectations are firmly in check for the 2021 champion, who is looking very much at the bigger picture for 2025 and the Gen3 Evo phase in which Mahindra is expected to have a significantly different technical structure in both staff and hardware.
Can anyone infiltrate Porsche/Jaguar dominance?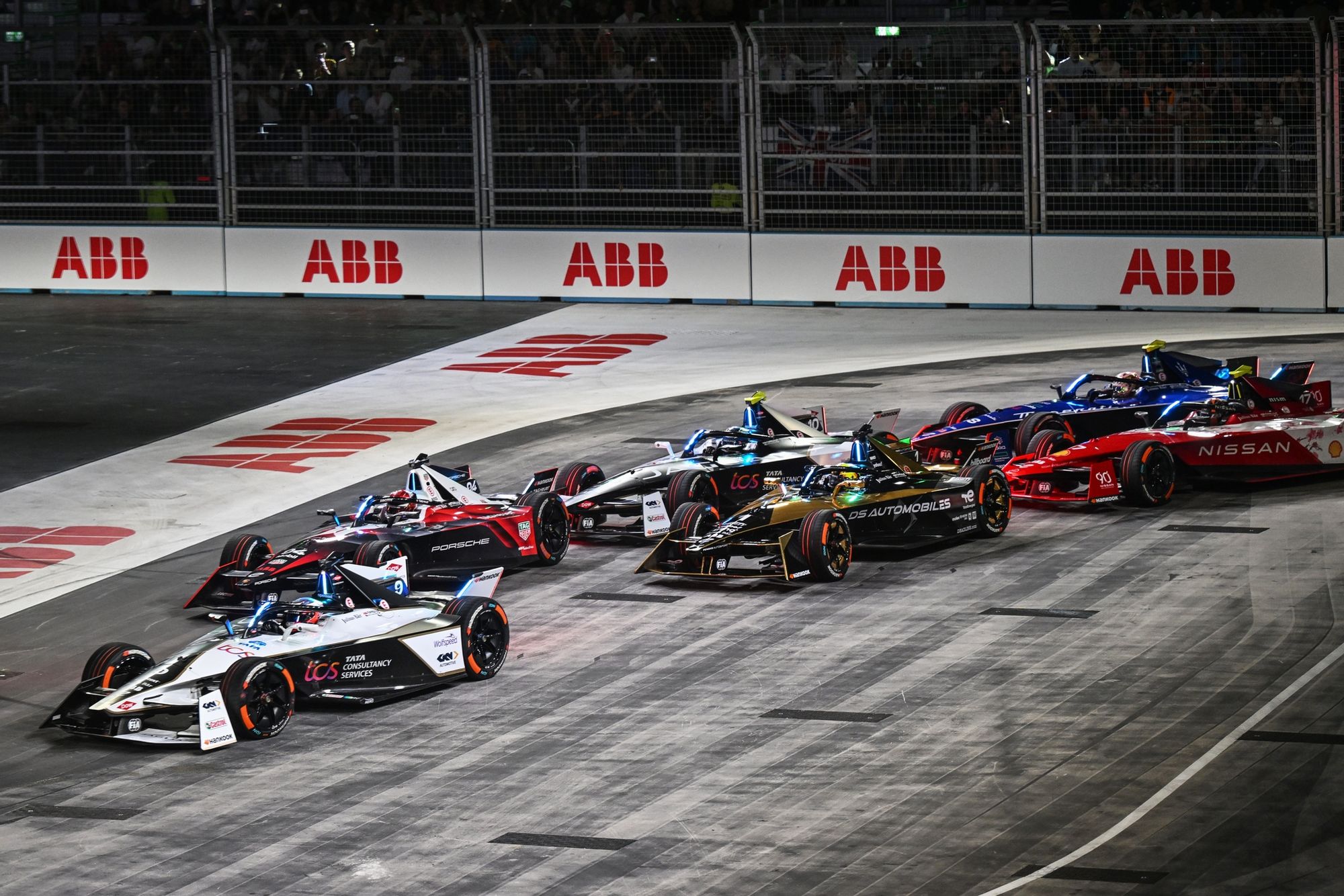 The two-season set homologation is both a blessing and a curse for Formula E. Clearly, on the cost management side of things, it is laudable, but on the other hand, it is extremely restrictive to teams that have fundamental issues to address with powertrains.
So where can teams make improvements? The majority come through software upgrades but there are also areas of the vehicle dynamics that can be enhanced.
Testing in Formula E is restricted, with the majority of allocated test days (20 for manufacturers supplying a customer team) already completed by manufacturers. That means that between-race tests in 2024 will be rare, encouraging some dexterity by the teams to be combined with innovations - and some inevitable trial and error on updates will likely be a key feature for the coming season.
With the new sporting format of attack charge pitstops coming into play at some races at least, opportunities will exist.
Porsche- and Jaguar-powered cars won all but two of the 16 races last season, placing the two as the clear leaders in competitiveness over the duration of a race.
DS Penske is the standout team in the chasing pack that needs to make all of those criteria beneficial in 2024. It was uncomfortably close to being a midfield team at some races last season and, when you understand the pure competitive zeal of this team, that is clearly way below par.
Expect Vergne and Vandoorne to be quick at Valencia, as they were last year, and also expect the pair to start the season with an added gusto to make inroads on the Jaguar and Porsche runners.
Nissan and, as a consequence, customer team McLaren will also be eyeing similarly big starts, the latter especially to try to banish the memory of a dreadful second half of 2023.
How will 'boomerang' drivers fare?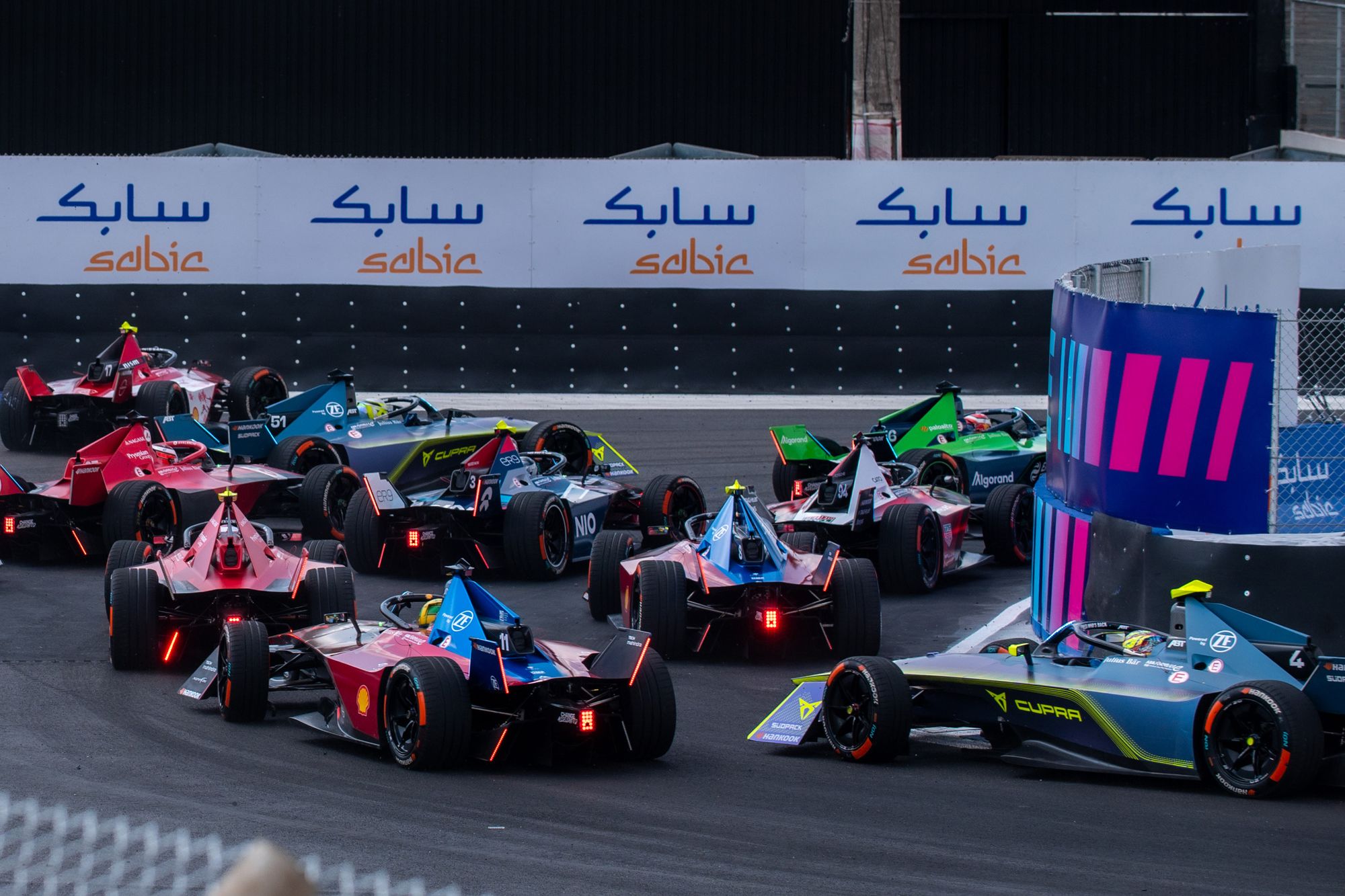 There were recurring themes in the Formula E driver market over the summer.
A curious 'boomerang effect' has permeated the corridors of some teams, with three drivers making Lazarus-style returns to former squads.
Oliver Rowland, Robin Frijns, and Lucas di Grassi revisit past haunts Nissan, Envision, and Abt respectively as a special edition of Friends Reunited washes over the Formula E paddock.
All three are captivating moves in their own way. Rowland had a bruising end to his career at Mahindra but cut loose in decisive fashion to return to Formula E's real sleeping giant for 2024.
Will Rowland be able to help Nissan awake from its slumber? That remains to be seen but certainly he has all the attributes necessary: pace, race-defining aggression (which can work both ways), and something to prove. Some of that may sound harsh but Rowland should by rights have three or four E-Prix wins to his name by now. Granted, most of the missed opportunities were not his fault, but he now has to match his quality with hard results.
Can he do that at Nissan immediately? Probably not, although on the evidence of Nissan's pace and potential in Monaco, Rome, the second Jakarta race and Cape Town last season he should deliver at least a few podiums upon his return.
Who saw Frijns back in Envision green for this season? Not many is the truthful answer. He left the squad in August 2022 in a poor frame of mind after a complicated and somewhat baffling decay of a once-tight relationship.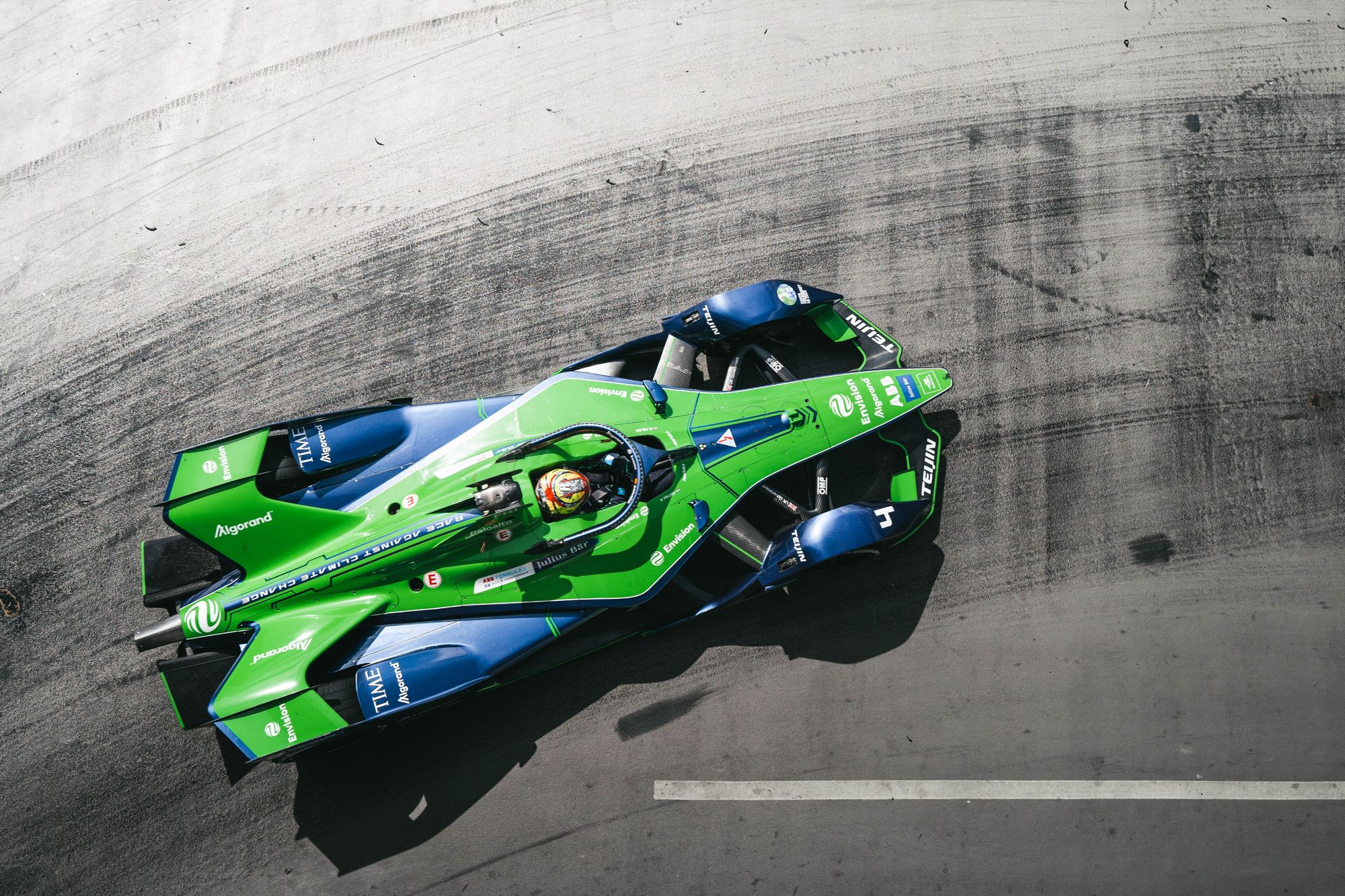 His deal with Abt Cupra for 2023 felt right at the time but the reality was that the Mahindra M9Electro was never going to deliver Frijns the opportunities of winning that he absolutely has to have. If he hasn't got that, frankly, forget it. He won't be the Frijns we know and love.
Can he make it work second time round with Envision? You have to say he can, although a lot will depend on both his reintegration into the technical team there and also how he co-exists with team-mate Sebastien Buemi.
The pair are such vastly different characters that it could well be a case of opposites attract, therefore seeing Envision being in with a realistic chance of defending its hard-won teams' title.
The Race covered Lucas di Grassi's return to Abt in more depth on Sunday.
Suffice to say that we can look forward to a more settled and less glum di Grassi this season. Abt started to make good inroads with the Mahindra M9Electro in the second part of 2023. Now, di Grassi along with Nico Mueller, has to find out what might be achievable in results before Abt looks for a fresh technical package for 2025.