Formula E is finally set to introduce mandatory 'attack charge' pitstops at select races next season now that its amended sporting regulations have been released by the FIA.
Fast-charge pitstops were written into last season's rules but delays in getting the charging infrastructure ready meant those plans were pushed back until 2024.
But they do appear again in the latest version of the sporting regs published on Wednesday, with additional detail on the procedures for the mandatory pitstops revealing how they will be run - including the elimination of the option for teams to double-stack cars.
The Race understands that the fast-charge pitstop option will be used only in certain races, with one option to initially use the rules only for one of the double-header races. These are set to be events in Riyadh, Italy, Berlin, Shanghai, and London next season, although these will not be officially confirmed until after next week's FIA World Motor Sport Council meeting.
Formula E and the FIA have always stated that they want to pursue varying race formats on double-header weekends and have increased such trials in previous seasons.
Such 'attack charge' stops will be introduced alongside the continued use of attack mode, a power boost of 50kW that is activated when drivers hit within-track transponder loops.
Drivers will not be able to use attack mode until after they have completed their attack charge pitstop. Rewritten regulations state that 'competitors are forbidden to double stack cars in the pitlane for the service of the "attack charge', as per Article 23.12 d)', and that 'no more than one car per competitor may carry out a pitstop at the assigned pitstop station at the same time. Queuing of multiple cars at one pitstop station is not allowed'.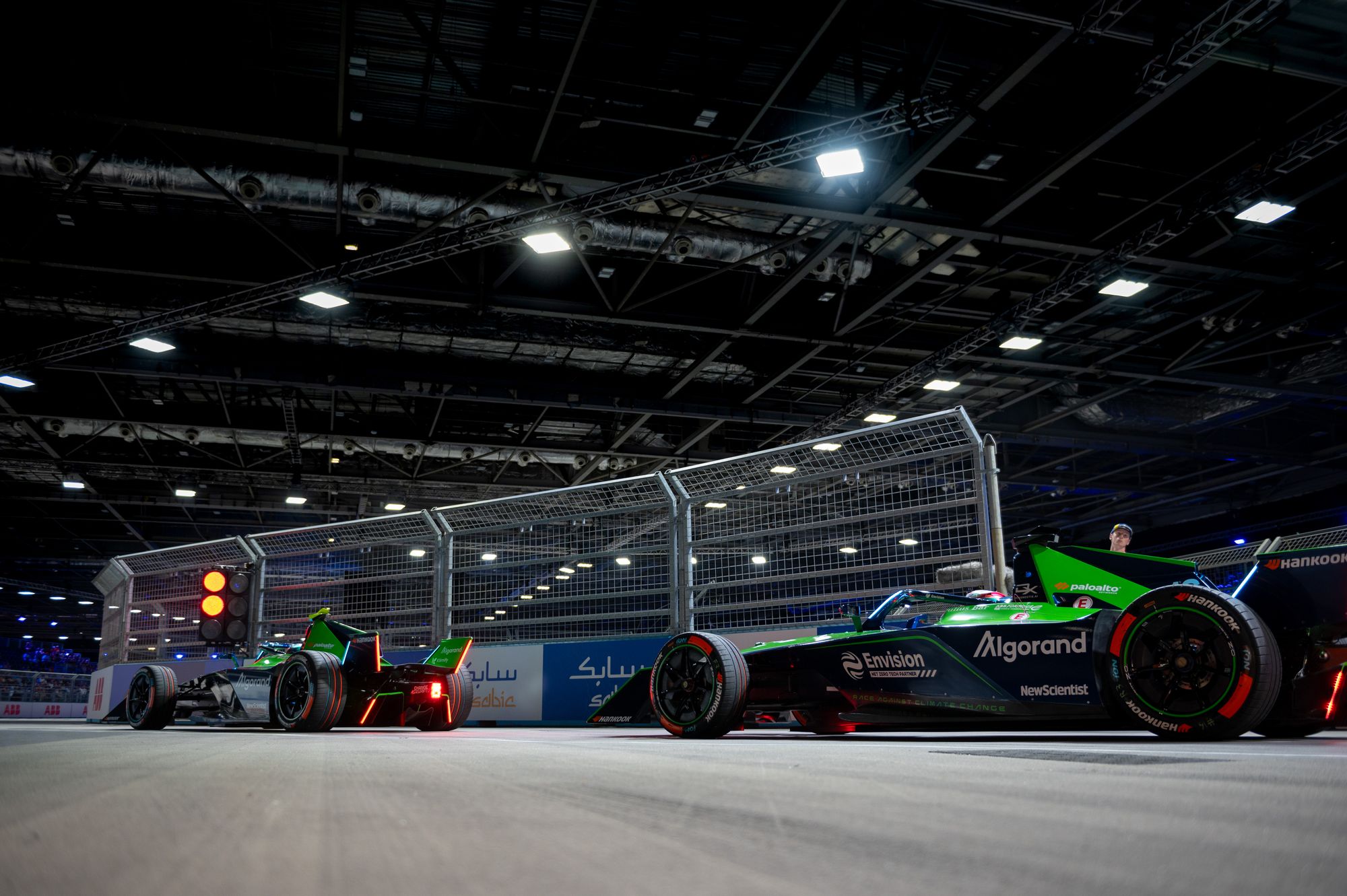 Some team members have already commented to The Race that there is no explicit definition of what constitutes 'double stacking', with this area expected to gain extra clarity as the start of the season draws nearer.
A minimum "stop time" is set to be published before the start of each event, and that time will be 'counted from the moment the car is stopped in its pitlane position and the boost charger is connected until the moment the car moves again to rejoin the fast lane', according to the amended regulations.
The FIA and Formula E have conducted multiple simulations of how the attack charge stops are likely to affect the racing and how it is likely to break up the flow and potentially affect the closeness of battles that have become a feature of the category throughout its almost decade-long existence.
Talking to The Race about the advent of fast-charging stops, Nissan's Oliver Rowland said that "from a strategic point of view, it's not very clear that it's going to bring much to the race at the moment" but added "we'll see how they tweak it and how it works".
Rowland also questioned how it would affect the flow and closeness of events, saying that "it'll be a certain amount of laps or percentage of SOC [state-of-charge] before you can box".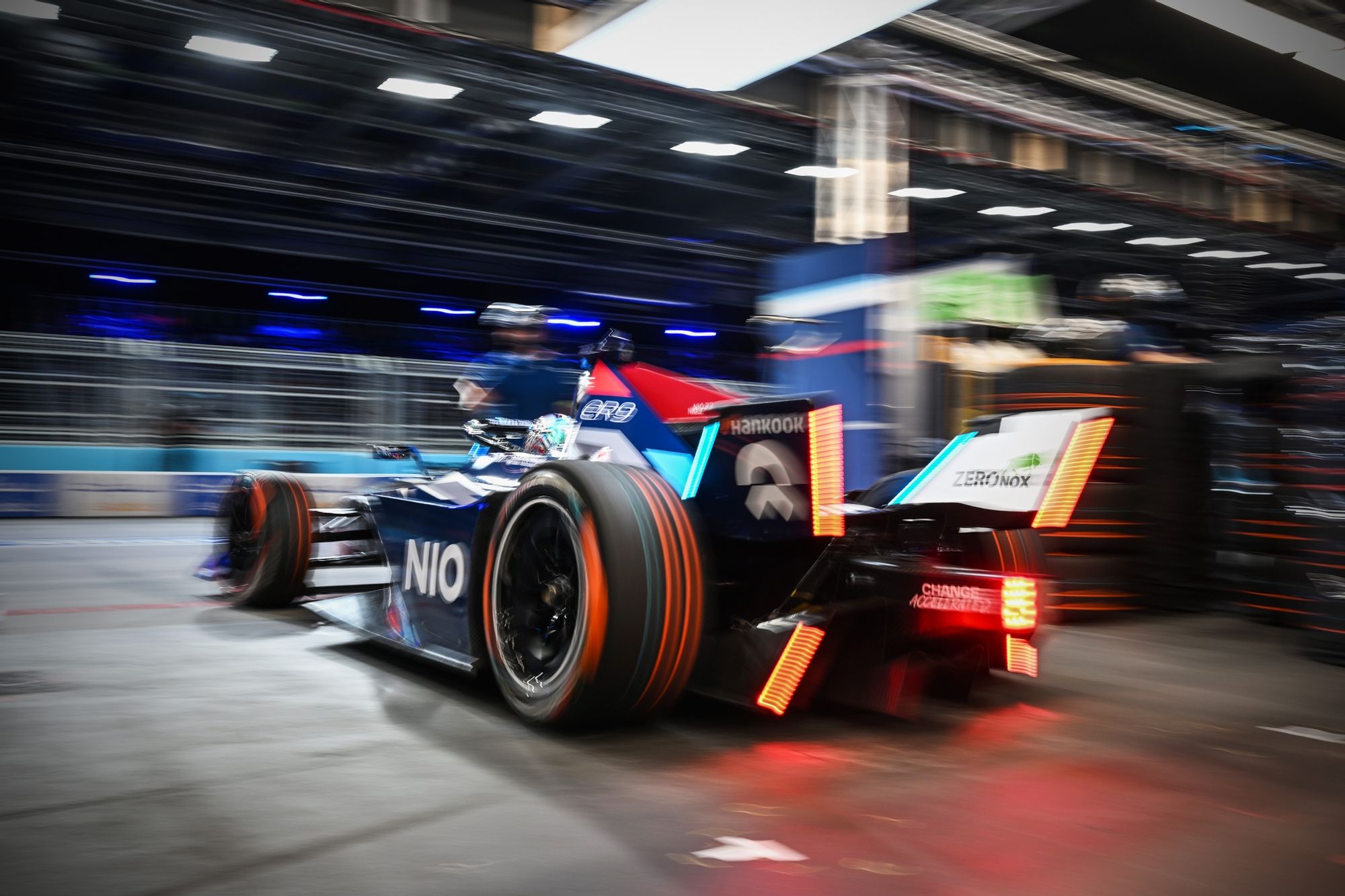 This comment was made relating to rules that state that the pitstop cannot be carried out until the driver has reached the maximum SoC for a special "attack charge window" which is set to be published just prior to each event.
Rowland felt regarding the attack charge stop strategy that it "wouldn't make sense to really stay out too long because then you just put yourself at risk of a safety car, which will completely ruin your race".
"Then there's also the element I think with the pitstop timing and on some circuits where you could fall back a lap if you were mid-pack, and then a safety car if that came at that point, could be a little bit strange.
"There's a few scenarios with the time and where I think things can be a little bit vague. But I guess that's just what we've seen at the moment in terms of timing and how things might fall in the race and we want to avoid looking a bit silly as well."
The boost-charging devices, which are supplied by Williams Advanced Engineering, are set to be used by all entrants in the upcoming pre-season testing at Valencia later this month.
It is anticipated that a dummy 'race' will be held using the attack charge format on at least one of the three days of running.