New Formula E CEO Jeff Dodds likes to talk about volume - and for once it's nothing to do with the now-fatigued debate about what comes out of the back of the cars.
Rather, making sufficient noise about the world's only electric world championship from a publicity point of view has been one of the bugbears of recent years. This has particularly been the case since the pandemic-disrupted seasons of 2019/20 and 2020/21.
Formula E went through a personality crisis around this time. It didn't quite know what it wanted to be and internally it wrestled itself into a submission of confused identities and a multitude of baffling PR hokum.
A couple of years on and four months into his tenure as the third CEO of the all-electric series, Dodds describes his current in-tray to The Race as "bigger in terms of opportunity than challenges".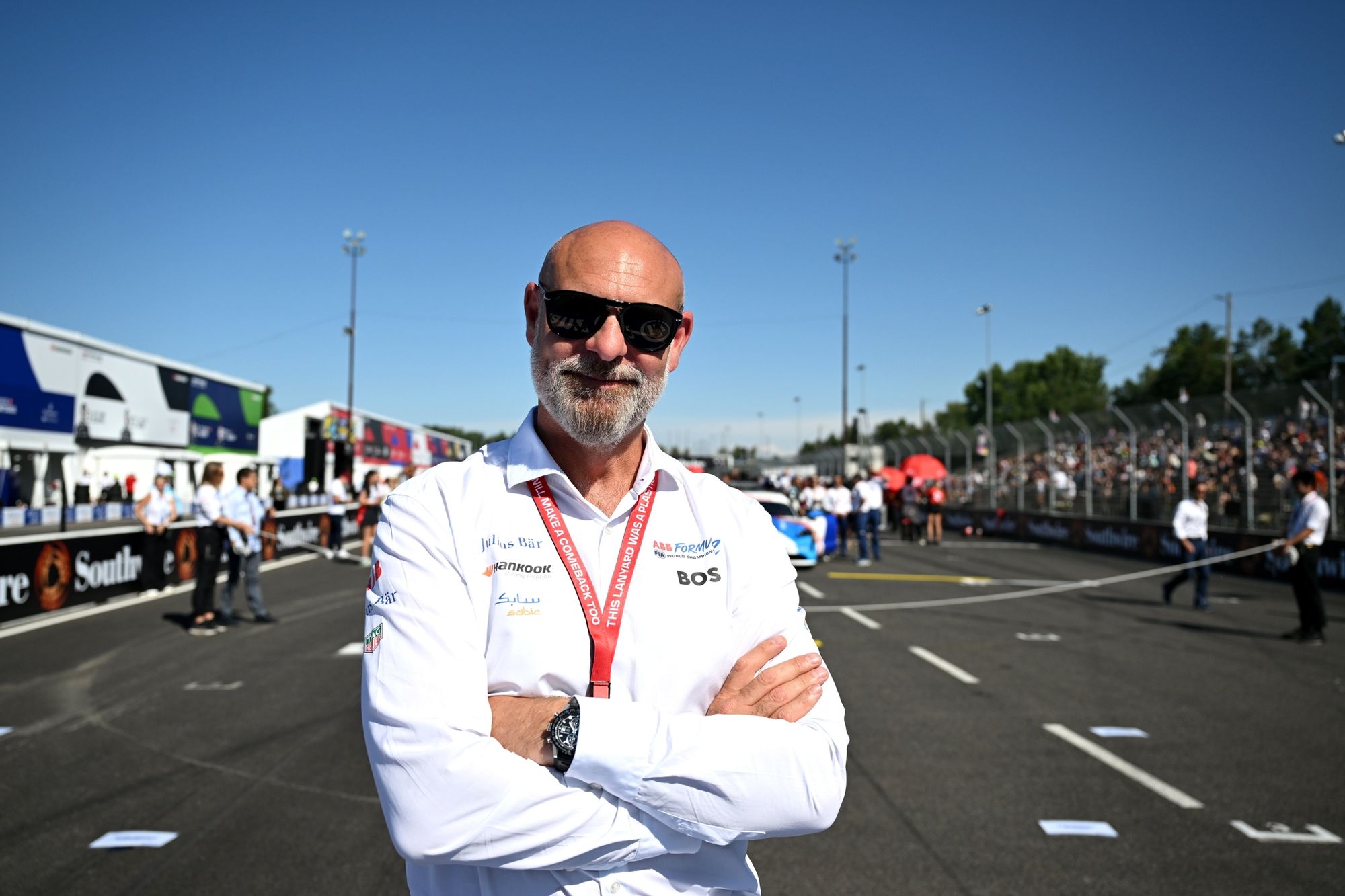 "But the volume is too low; not enough people know about us in the world," he added.
"I'd much rather have the problem that way round than the other, which is everyone knows who you are, but you kind of got some headwinds and therefore you're struggling to make it exciting.
"I wasn't sure what to expect, but that's what I've got, which I'm loving, I'm just loving it."
It's good to hear a Formula E leader talking of realities because, frankly, its last two CEOs, Alejandro Agag and Jamie Reigle, often appeared to live in alternate ones.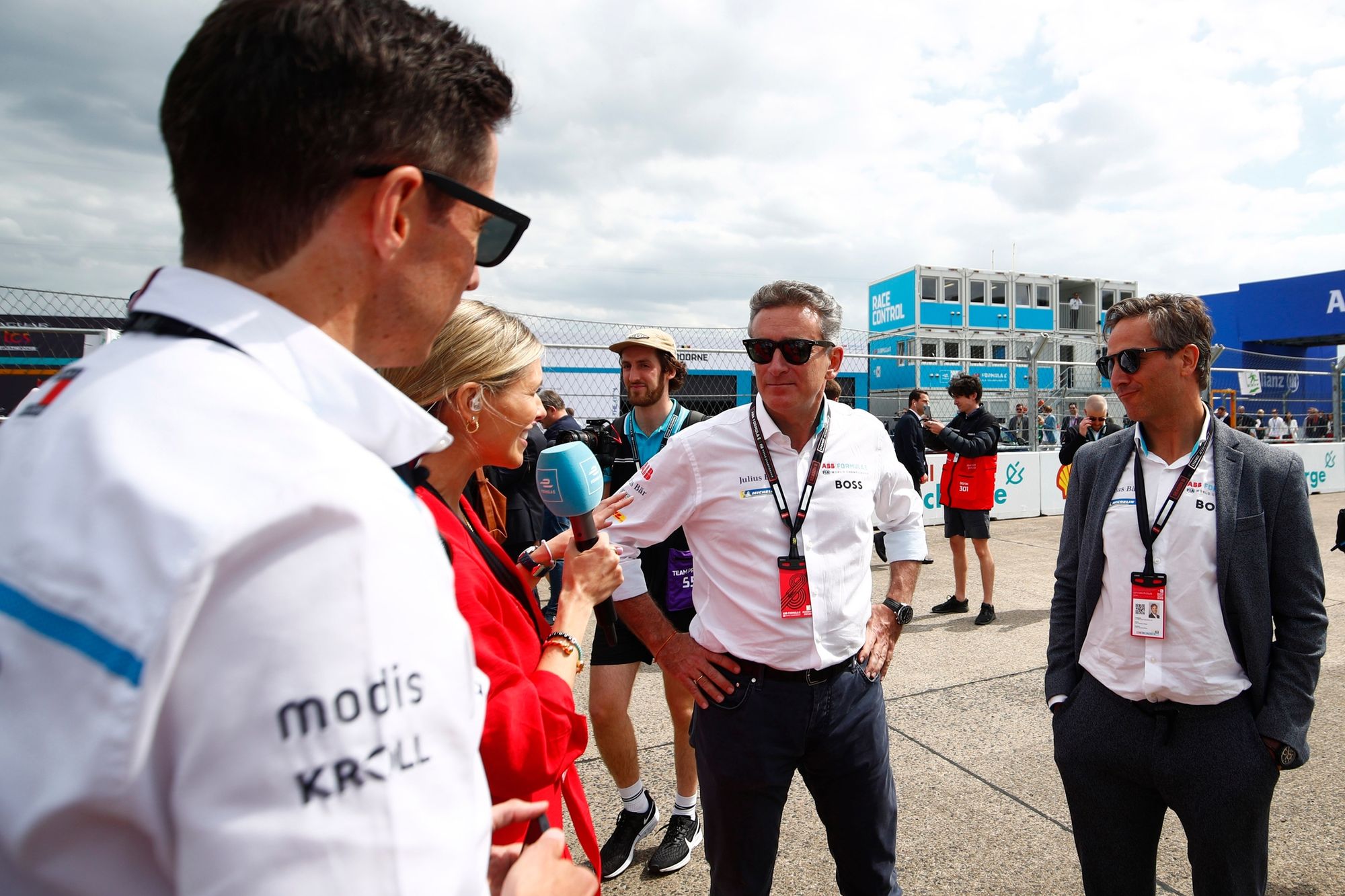 This would manifest itself in hyperbole and desperate fishing for headlines that ranged from "going after" Fernando Alonso to drive in Formula E in 2018 to Agag's rebuffed 2019 offer to buy all of Formula E's shares for a reported $716million.
But with the swagger came a certain look, too.
In Agag's case this included sharing a stage with Vladimir Putin in 2018 and eulogising his political 'hero' Silvio Berlusconi upon his death earlier this year. Hardly positions that sit comfortably with progressive leadership in a self-styled forward-thinking modern sporting business.
Reigle, meanwhile, presided over a largely dysfunctional and muddled era of Formula E. It was one that also had a feeling of Reigle as a loner kid playing quietly but furiously in his own sandbox rather than offering anything cohesive as to how Formula E was going to further itself.
It became increasingly clear to majority shareholder Liberty Global that it required much more than both Agag's erratic swagger and Reigle's dictionary of buzzwords. It needed to forge and evidence genuine growth that came from investment and a push out and beyond the pure motorsport bubble.
That required two things. The increased engagement of Liberty Global and a new direction and voice, via a fresh administration, under a new CEO. But above all, the emulsion of overstatement that often came with Formula E has to be backed up with profit and growth, too.
"The reality is Formula E's voice in itself is not loud enough, we're a smallish business," acknowledges Dodds.
"So, it requires that multiplicative effect of our voice, the manufacturers' voices, the teams' voices, the drivers' voices; we all have to be talking about the same thing to get the volume that we need as a sport to make a difference.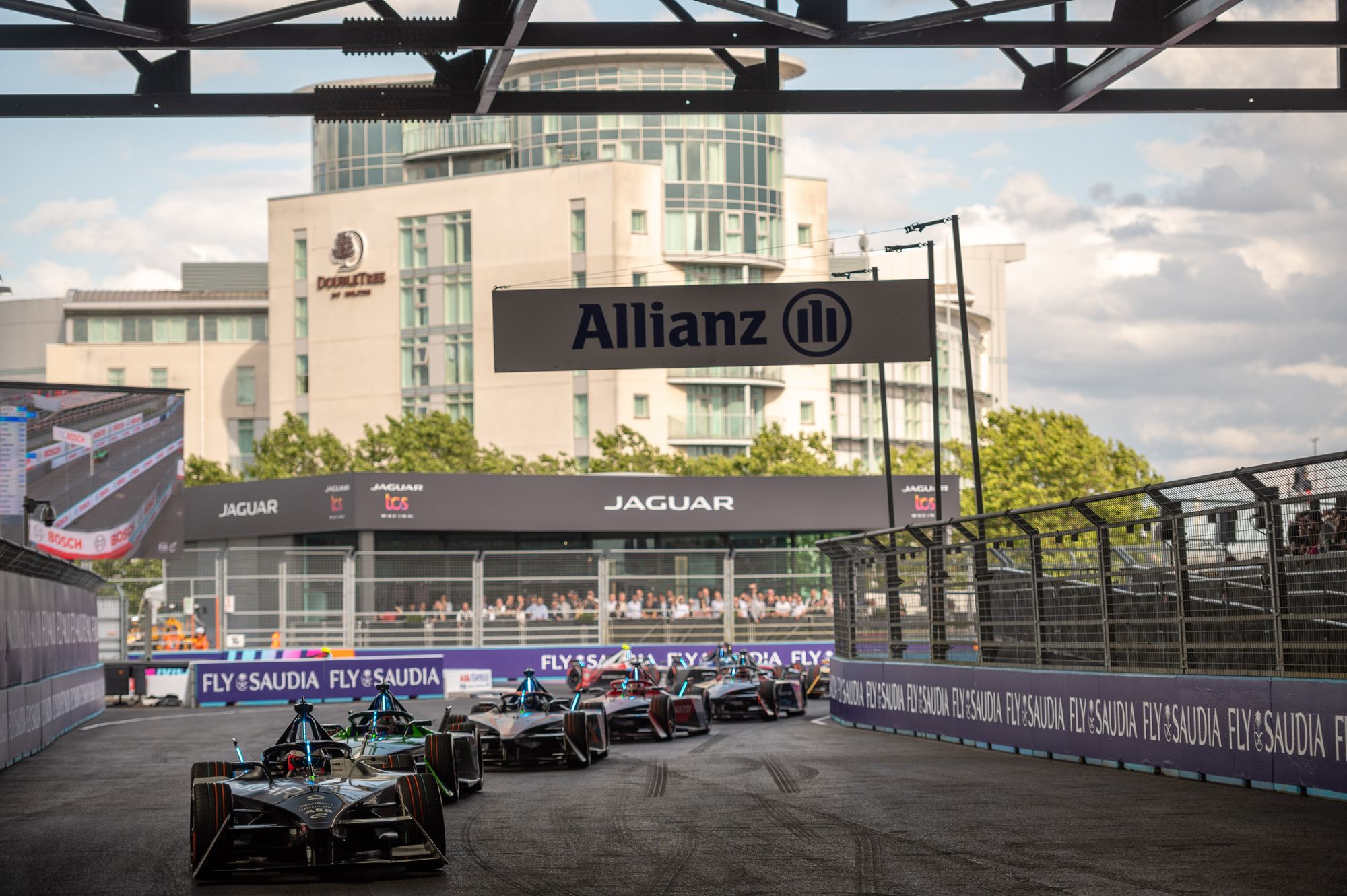 "Having conversations where we can find some common areas from which we can promote the sport and the good things about the sport is really important for me. So far those interactions have gone well.
"It's a combination of global media deals - so in each location that we race and we don't race, we need to have reach and breadth - free-to-air [TV]."
On the face of it, the vault Dodds and his tweaked administration will be bouncing off looks strong. Only last week, Formula E released news that stated its "global fanbase grew 17% to 344 million this year, overtaking NASCAR to become the fourth-largest motorsport by fandom".
Of course, that doesn't amplify the fact that NASCAR, per round annually, has almost triple the amount of races Formula E has per season and has far more viewers in totality.
Lest we forget that the creatives in Formula E also brand '200mph performance' of the Gen3 cars, when in reality the top speed recorded last season - 171.87mph from Mitch Evans's Jaguar - was well south of that (171.87mph).
But there are far more pertinent and important topics than such carefully worded press releases and fictional performance claims.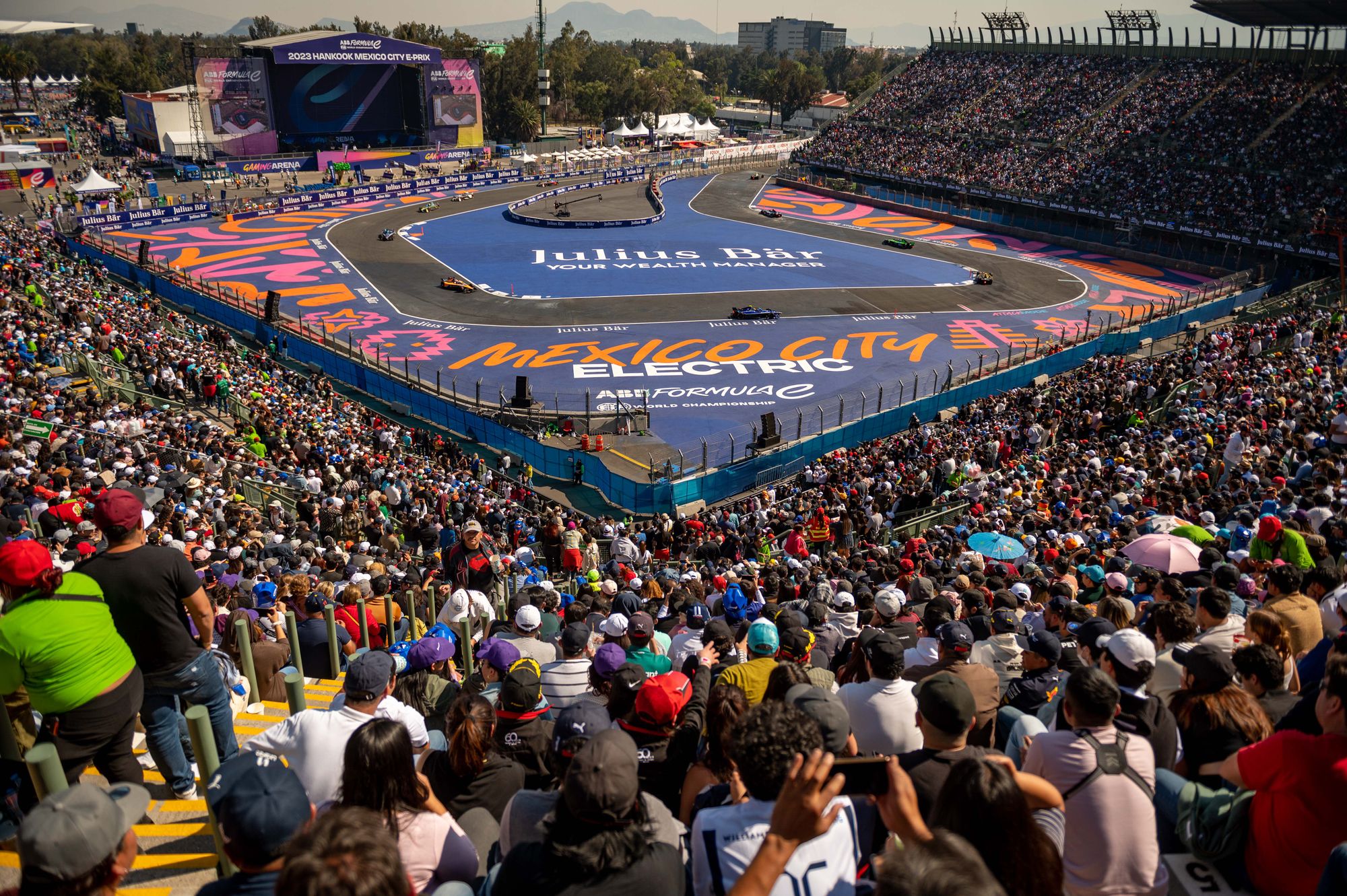 At the start of the 2023 season several drivers contacted this writer regarding where the season-opening race at Mexico City could be viewed. They, and their sponsors/friends/families, etc, didn't have a clue how to tune in.
That set alarm bells ringing, not only for Formula E's internal communications. The wider picture coming into focus was that if the stars of the show didn't know where to watch the show, then did the fans?
This all came against the backdrop of a troubled Gen3 project that initially stumbled from one crisis to another, sometimes weekly, sometimes monthly.
Some team principals and drivers were openly asking The Race for its opinion on whether the championship would even make it to Gen4 in 2026, such was the level of concern.
That existential worry was quite real, however much of an overreaction it may now look. It came from a place of care and duty knowing that another episode such as the Gen3 gestation period could damage the championship beyond repair.
Dodds came to Formula E with some experience of motorsport, albeit not an embedded one. This came via a role as head of marketing and operations at Honda UK in the early 2000s, where he occasionally fraternised with the Honda F1 entity.
One of the campaigns that Dodds inspired in the automotive sector was the "Hondamentalism" TV campaign, which outlined the 'extreme lengths its engineers go to develop its top-end performance cars'.
So, Dodds liked dynamic breadth in his work but also "needs depth - we need a home of Formula E where people know they're going to go and watch it, they know where it's going to be shown, and they're going to get some more education and some more investment around growing the sport".
Addressing the better scope of visibility for Formula E got a boost in June, shortly after Dodds took office. That was when US-based media outlet Roku was welcomed into the media fold in conjunction with a CBS deal.
This will give Formula E some of that 'breadth', with 70 million users of the Roku service already embraced. Formula E will be the first live sport it has invested in and it will be "a tile on their landing page", according to Dodds.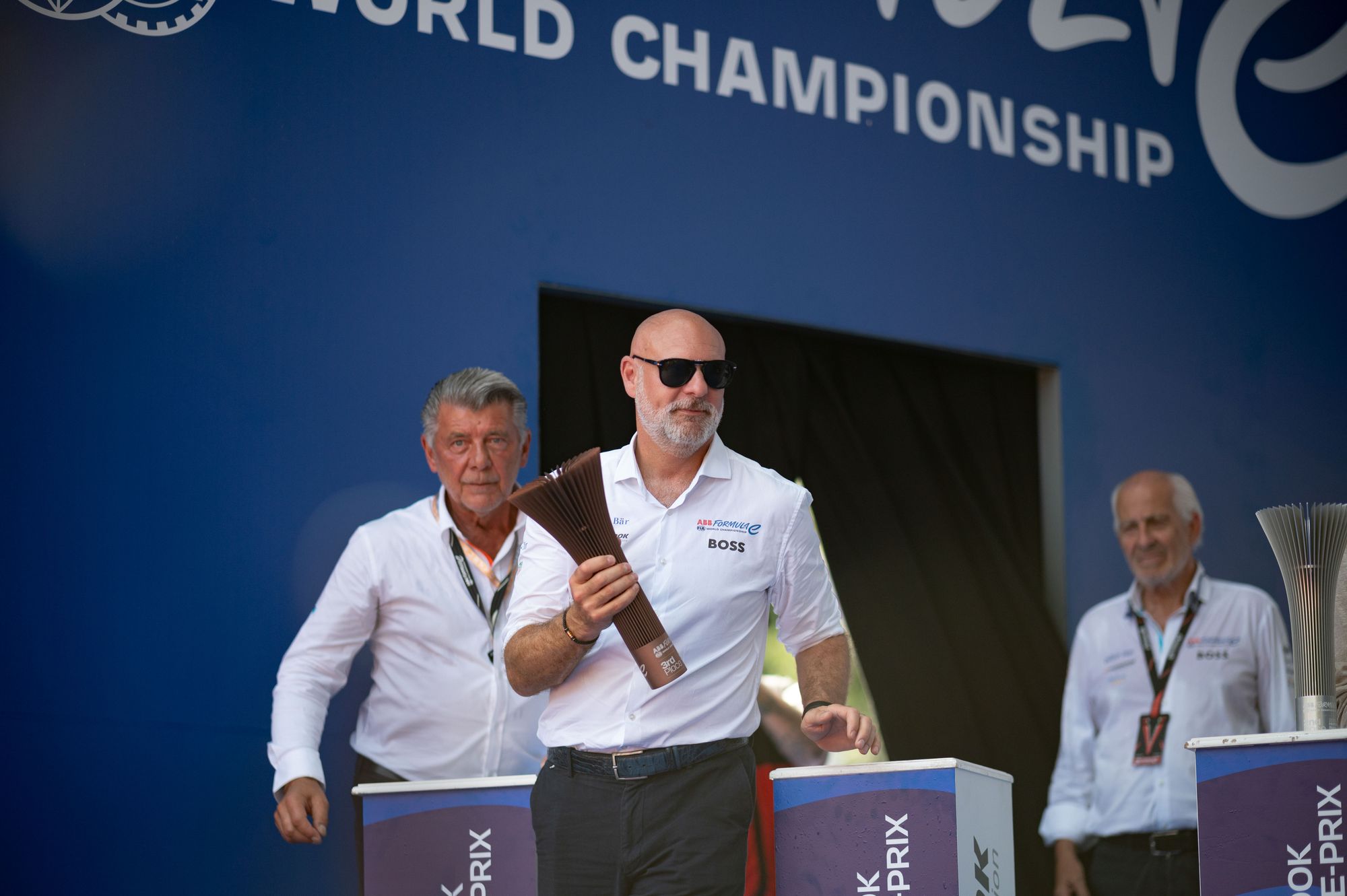 Dodds fits into the Formula E hierarchy via its Liberty Global ownership, the group having become majority shareholder in the early months of 2015.
There are essentially three strands of the Liberty kingdom: Liberty Media Formula One, Warner Brothers Discovery and Liberty Global. Those last two names are the two primary shareholders in Formula E.
Dodds knows the Liberty part of that structure well but is still "getting to know the Warner Discovery group".
As well as Dodds, one other key figure in Formula E's future is Mike Fries, the CEO of Liberty Global. He attended the Mexico City and London races last season and will ultimately be the figure who will sanction more investment in the world championship.
Fries is showing much more proactive interest in Liberty Global's asset and is said to be engaging much more freely and actively in its next move since the appointment of Dodds in June.
"I talk to him very regularly. They [Liberty Global] are really excited about this asset, really excited," says Dodds.
"Mike was saying on a [recent] investment call, 'If you look at the valuation of something like Formula 1 today and you look at what the notional valuation of something like Formula E is today, there's a massive amount of potential in this asset'."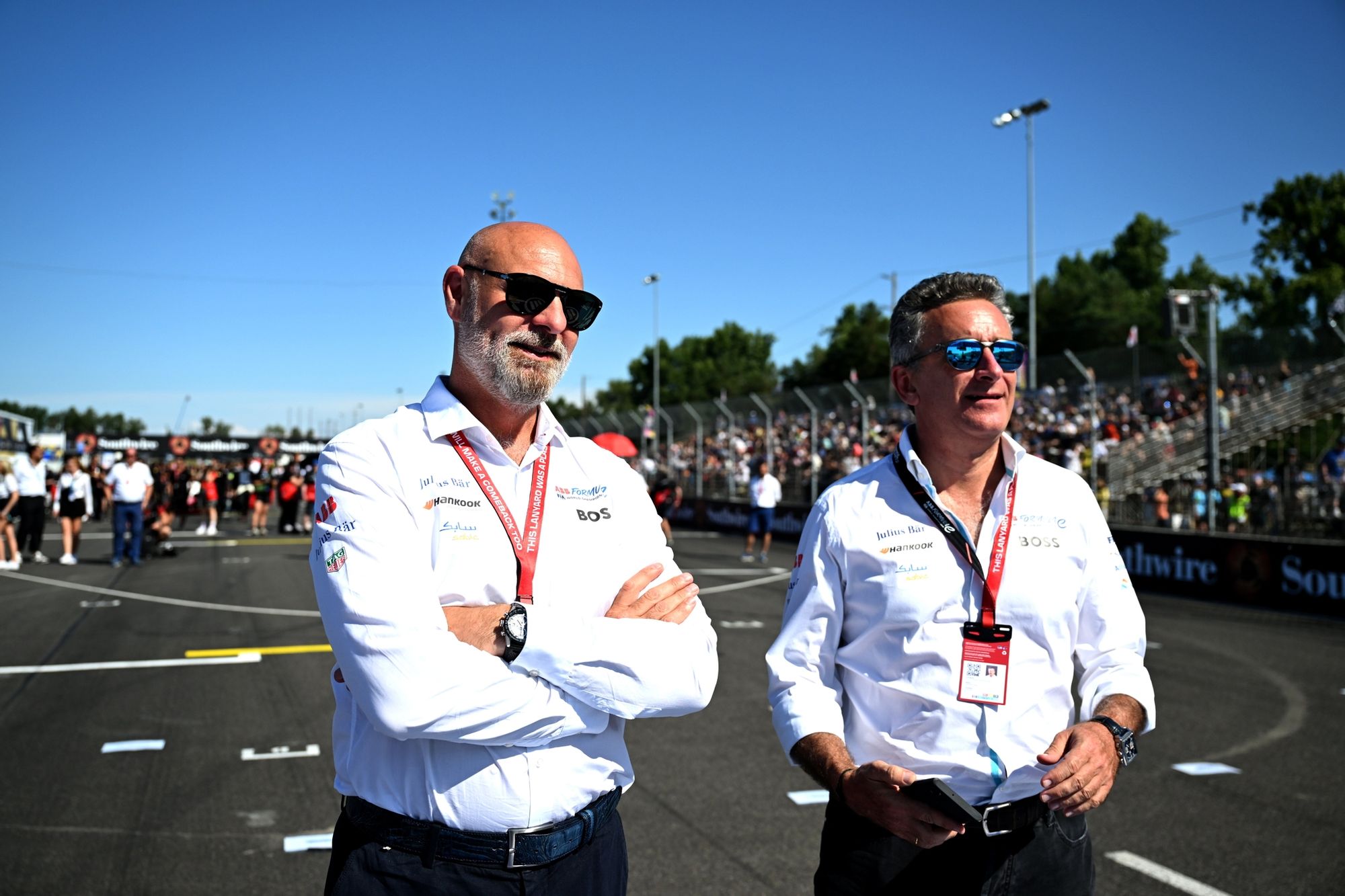 Word from within the corridors of Hammersmith, London, Formula E's administrative and operational home, is that Fries is pushing Dodds and Formula E hard. There's no talk of five- or 10-year plans, results need to come ASAP or certainly by the end of 2025, the first season for the Gen3 Evo car, at the latest.
It is worth noting that Dodds reports directly to the board of Formula E. That includes Agag, the chairman of the board representatives from both Warner Brothers Discovery, Liberty Global and from the other shareholders in the business.
"We report to the board [of Formula E], we tell them what we need in order to deliver our objectives, and one of those objectives is growth, and they sign off on that investment or they don't," remarks Dodds.
Rumours have swirled around the Formula E paddock that a tranche of investment was made earlier this year and targeted for media/TV deals.
This hasn't been verified by Formula E but the indications are that Liberty is willing to back its asset further in the coming years with investment phases.
A model that would likely suit it down to the ground is something similar to what has occurred in the MLS - with Apple having invested in being the primary broadcaster, streaming it globally on its platforms.
That scenario would be a dream for Formula E right now and would do away with granular deals here and there for often poor coverage.
For example, if a company such as Netflix or Apple acquired a majority stake in Formula E it could deliver tailor-made programmes to run in conjunction with the races to build up its own sustainable media sporting superpower.
The feeling with some in the corridors of power in Formula E is that an investment partner for Liberty is inevitable in the next 12 months and that it could come from such companies as Netflix, Apple, HBO, Amazon, etc.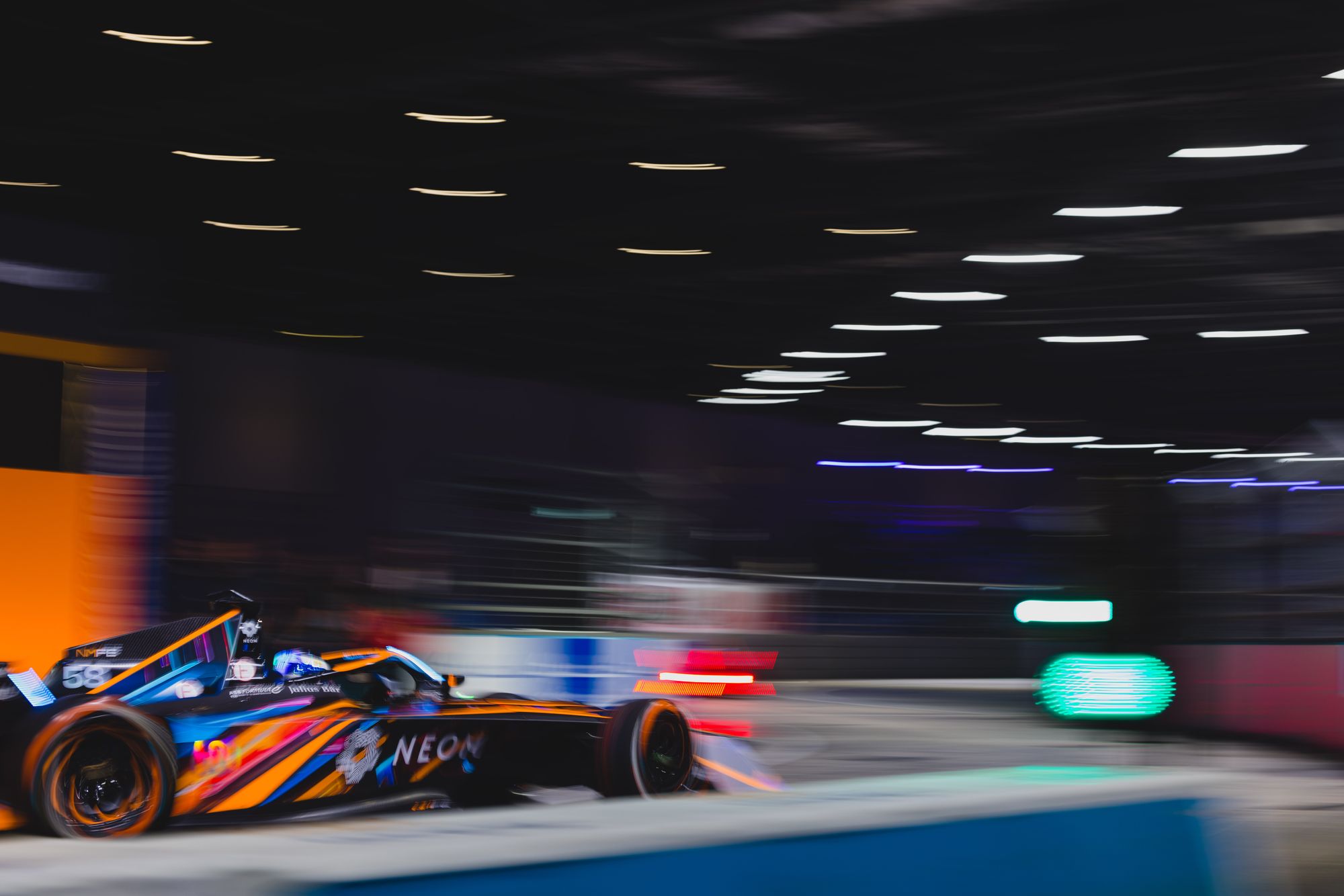 While those are rivals to Liberty, there is precedent for media goliaths working together, such as HBO working with Netflix through licensing of shows recently.
The next two seasons then are crucial for Formula E to show that it can grow and filter into more sporting consciousness outside of its present 'cult'-ish status.
In 2014, when it was born, there were 300,000 electric vehicles sold in the world. A decade on and there will soon be 10 million that change hands, and that figure is growing at 25% a year.
"By 2030, legislation changes, you won't be able to buy a new non-electric car in many markets," outlines Dodds.
"Most of the manufacturers we talk to are going faster than that, in terms of needing to get electrification to all of their model range. That's a massive tailwind."
Formula E is believed to have an exclusivity licence of an electric single-seater deal with the FIA to 2039. This was agreed and signed on April 19, 2013, and is framed as a constitutional deal that will give exclusivity to Formula E Holdings.
Dodds sees that as a "massive benefit to us as a championship", saying that it is his job now "to maximise all of those benefits and advantages that we have, and therefore my eyes are fully fixated on that, not on what's happening over the fence in the other paddock at Formula 1".
"We've got lots of excitement about where we take the series and we've got the tailwind of electrification pushing us forward," he says.
"My challenge is making sure we don't miss that window by not turning the volume up."
The metaphorical ear defenders may at last be coming out for Formula E.
It has taken a while, and it's long overdue, but F1's disruptive but often not-noisy-enough neighbours might finally be about to breach some of the peace.