New Formula E CEO Jeff Dodds gave a headline-grabbing national newspaper interview ahead of FE's season-closing London E-Prix this weekend in which he described Formula 1 as being "predictable" and "the least exciting version" of itself "that I remember ever watching".
Dodds didn't exactly back down when he expanded on that stance to The Race, but he did emphasise that he sees a healthy F1 as having an essential rub-off for other world championship series including Formula E. The two are owned by sister organisations within the Liberty Global and Discovery empire of companies.
That said, he also admitted he really didn't mind the coverage his combative F1 comments had received.
This was Dodds' summary of the last F1 race to British newspaper the Daily Mirror.
"I watched the Hungarian Grand Prix when I was away on holiday," he said.
"I watched the first five or six minutes of it, then told my children that I am going out for a swim and told them I will be back in 40 minutes because I thought almost nothing would have changed, and I was right."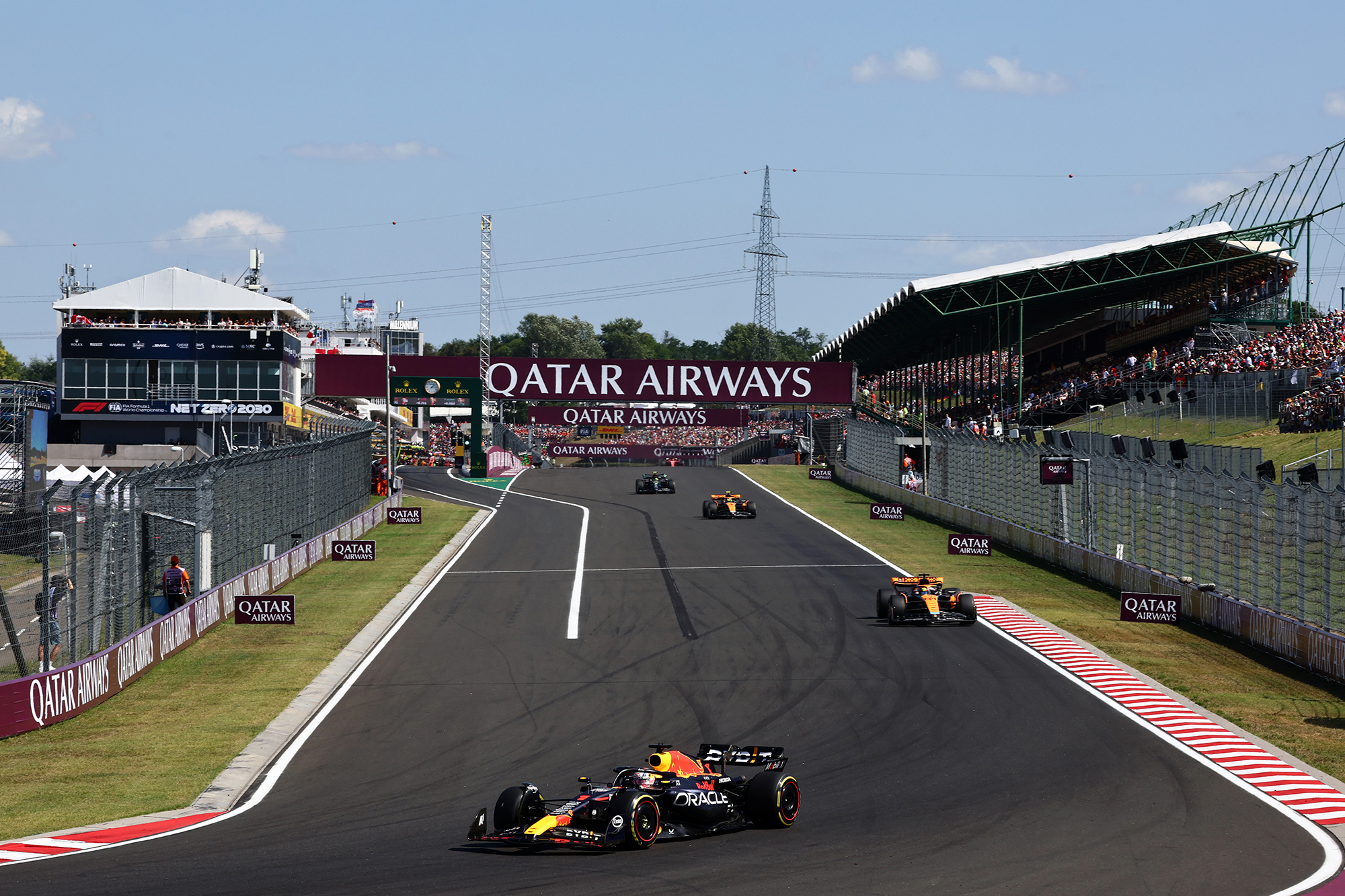 Dodds was asked by The Race if he felt an obligation in his new role to hit back on Formula E's past against criticism from F1 paddock figures such as Christian Horner.
The Red Bull team principal suggested in Formula E's early days that it was more of a rival to GP3 than F1, and questioned the general appeal of electric racing amid FE's spate of manufacturer exits at the start of the 2020s.
"He has done it publicly [criticised Formula E] many times," said Dodds, pictured below with Alejandro Agag, of Horner.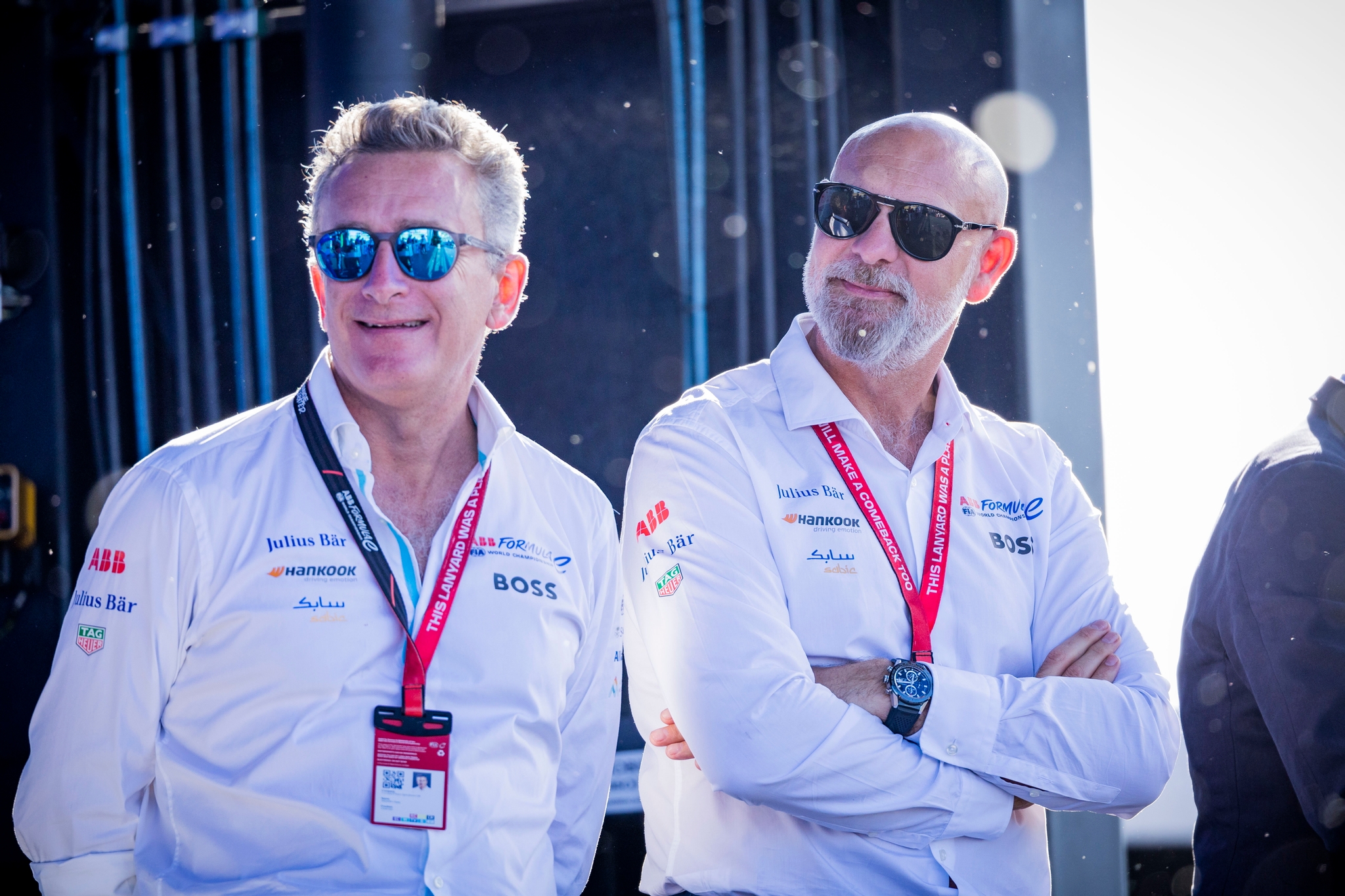 "First of all, we're the series promoter. The clue's in the title. We're here to promote Formula E, and that means everything that's good about this series, that's exciting and could attract potential fans and viewers, it's my job, as the chief executive, as the promoter, to tell people about that.
"I love motorsport, I've grown up on motorsport, I worked for Honda when they had a Formula 1  team. I love Formula 1.
"A healthy Formula 1 is great for all motorsport, so a buoyant, exciting Formula 1 brings new fans, new excitement, new conversation to the entire ecosystem of motorsport, so that is good for us.
"Formula 1 doesn't have to lose for us to win, and we don't have to win for them to lose, there is room in this ecosystem in motorsport for two really successful, really different championships."
Max Verstappen and Red Bull have dominated F1 this season with a record-breaking 12th successive grand prix victory for the team in a single season possible this weekend.
Meanwhile Formula E heads into its season finale at the London E-Prix with four drivers still in mathematical championship contention, albeit essentially only two of those drivers have a realistic chance of taking the title.
"At the moment, it's not an exciting season for Formula 1. It's just not," Dodds added.
"I'm only saying what every other team in Formula 1 is saying and what everyone around the sport is saying: it's not particularly exciting.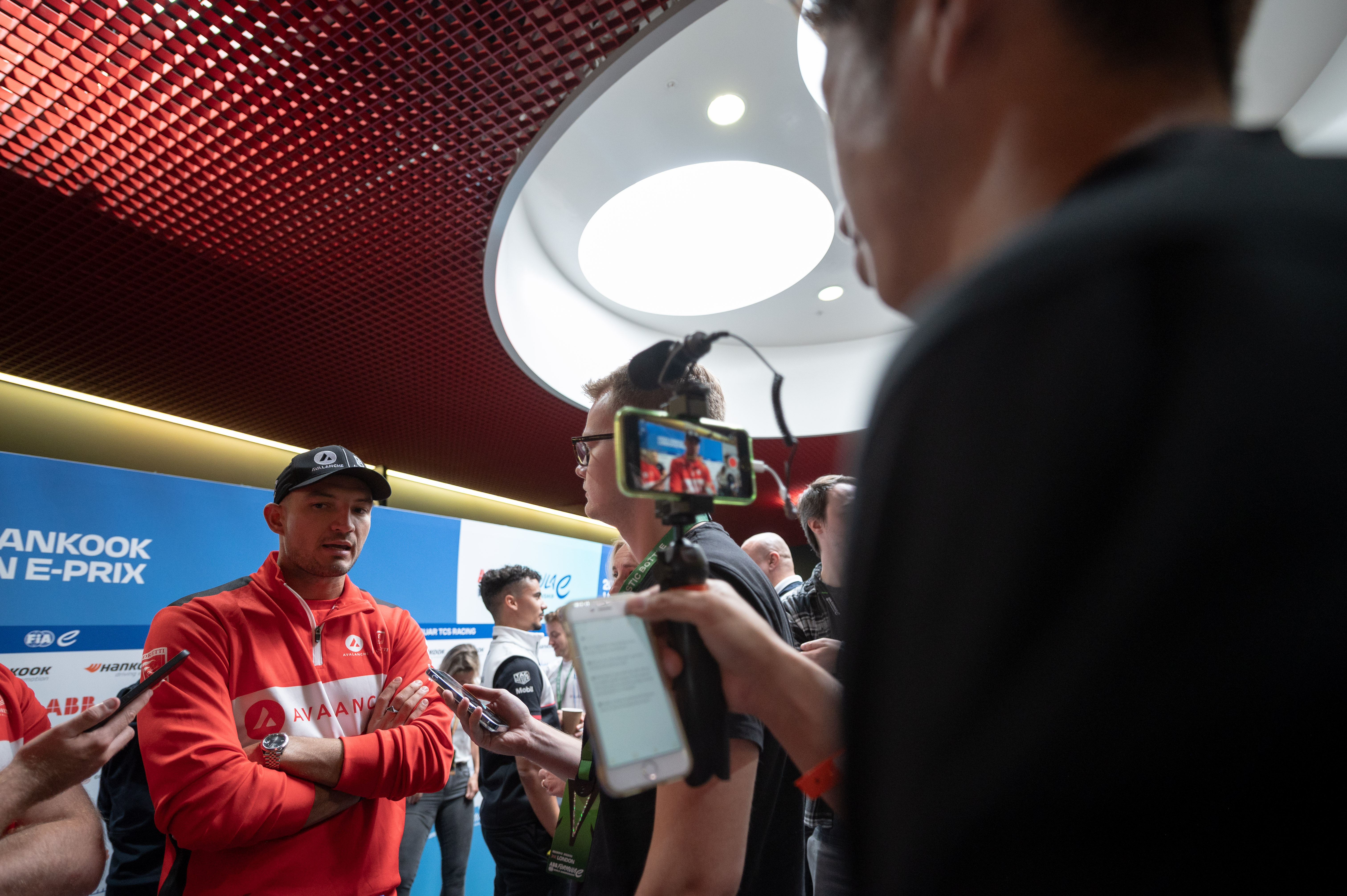 "In Formula E right now we've come to the conclusion of the season, we have four drivers that can theoretically win the championship, we've had more overtakes this season than ever, it's been the most exciting season ever.
"Of course, I'm going to talk about that, and if the headline wants to be 'chief executive of Formula E says Formula 1 is boring', that's fine.
"If people choose to read the article they will see I want a healthy, successful Formula 1.
"The two of us can happily coexist, coming from slightly different places, but I am going to tell everyone what's great about Formula E right now, and one of those things is we're delivering really exciting racing at a time when they're not. That's a fact."
Interest in Dodds' comments ran high in the Formula E paddock with McLaren FE team principal Ian James emphasising the importance of Formula E focusing on its own success rather than other championships – while not fundamentally disagreeing with Dodds.
"I think that we've been quite conscious as a series about not putting yourselves in conflict with Formula 1, because I still very much believe that both can coexist," James, who also chairs the Formula E Teams and Manufacturers Association, told The Race.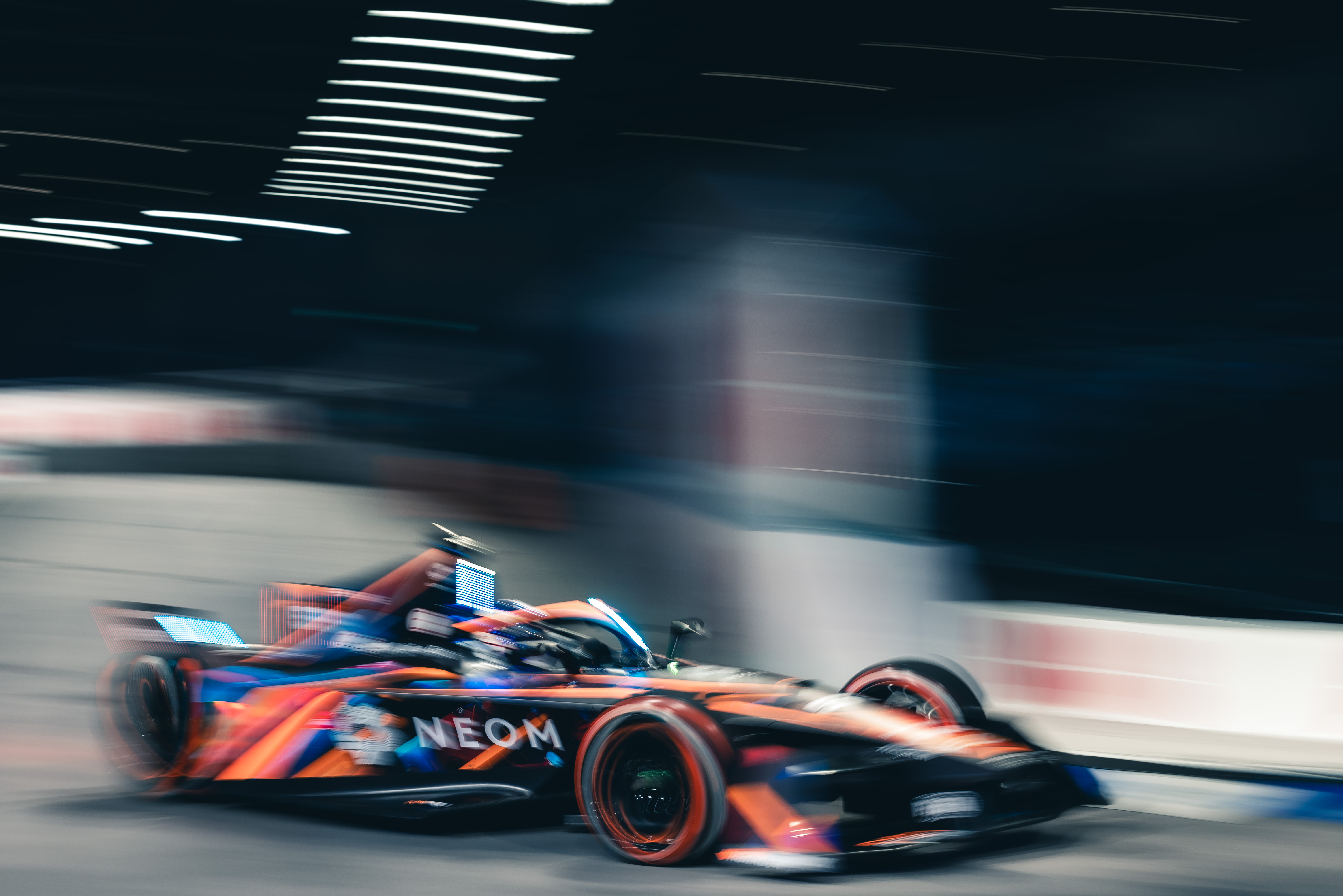 "I think that what Jeff has said in the article is not incorrect.
"But motorsport as a whole, I think, is very healthy at the moment.
"I'm less concerned about looking at the success of other series and more concerned about just making sure that we ramp up the volume here, and if anything, just learn from other series and what they've done as well."
When asked about Dodds' initial impact since taking over from Jamie Reigle as CEO in early June, James said he felt Dodds had made a strong start in the role.
"We've all got a vested interest in making sure that this can reach its potential," said James.
"I think there's a number of ways of doing that. Jeff has been very impressive since he's joined and I think he's building up already a good respect within the paddock and in the Formula E ecosystem.
"It's good to get the headlines. Do I think that we need to set ourselves head-to-head against F1 or any other series? Not necessarily.
"But if that generates the headlines then so be it."