"He's a pretty unique character with massive strengths and he's played those strengths very, very well, which has allowed him to still be competitive, much longer than probably some would have thought."
That's Allan McNish talking to The Race recently about his former charge Lucas di Grassi - with whom the Abt element of the former Audi-Abt coalition took the Brazilian to his sole title success in 2016-17.
As di Grassi's search for the best stage to enact a final renaissance is completed, what must he have thought as he strode his famous purposeful stride into the hallowed Kempten workshops of Abt recently?
On one hand he'll get a sense of deja vu from a decade ago when he started to re-shape his career so elegantly after a period of intense frustration as he saw his F1 chance ruined by an uncompetitive car and an underfinanced team.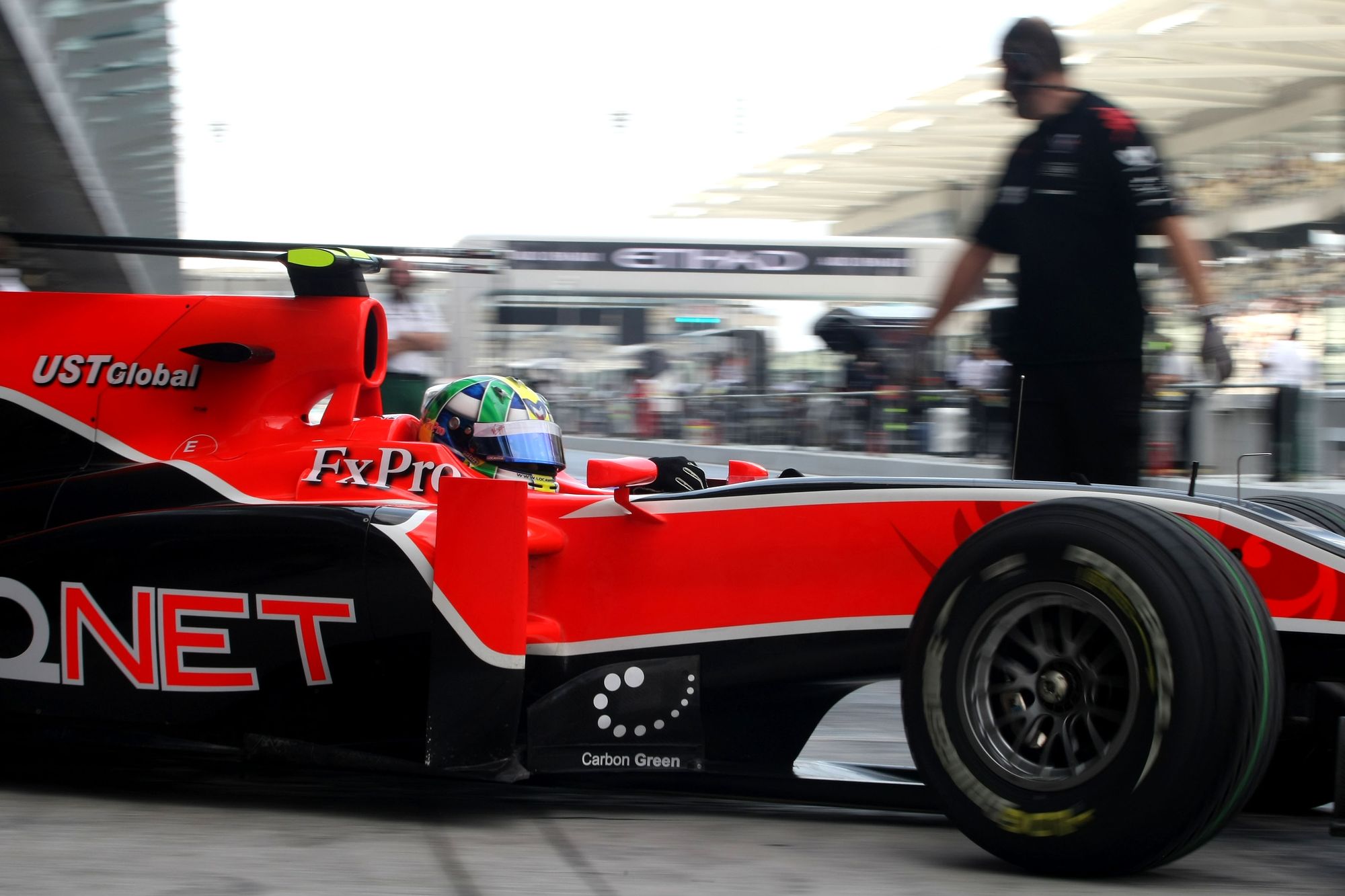 Yet on the other hand, as he approaches the Abt Cupra Mahindra M9Elecro he'll drive this season his heart might at least partially sink as he will know the likely outcome is little change in his results.
That, of course, will be because he has a near enough identical ride beneath him this season as he had last. If this were a recurring dream it might be a bad one.
Except, perhaps it won't be. Di Grassi has a seemingly unbreakable character that is matched and defined by a desire to be the hero once again. Why otherwise would he have extended his Formula E career to a 10th season?
"One thing you always know with Lucas, and which is probably his single biggest strength, is that he would do everything in his power to make sure that he got as far up the field as possible from where he started," adds McNish.
Back pic.twitter.com/DPCVwtyzts

— Lucas Di Grassi (@LucasdiGrassi) October 17, 2023
"He would fight until the bitter end. And that is something that is deep-seated within him and it's something that is definitely an asset.
"OK, sometimes it didn't work out, you had a few nose damages and things like that. But in general, you always knew what you were going to get.
"You weren't going to get somebody that was halfway through the race lifting often and thinking 'well, I'm outside the top 10, so let's just think about the next one'. He was always in the fight and that probably is the thing that sets him apart a fair bit."
But what, at 39 years of age, with a decent wedge in the bank and a young family makes this most competitive - and often complex - of men tick?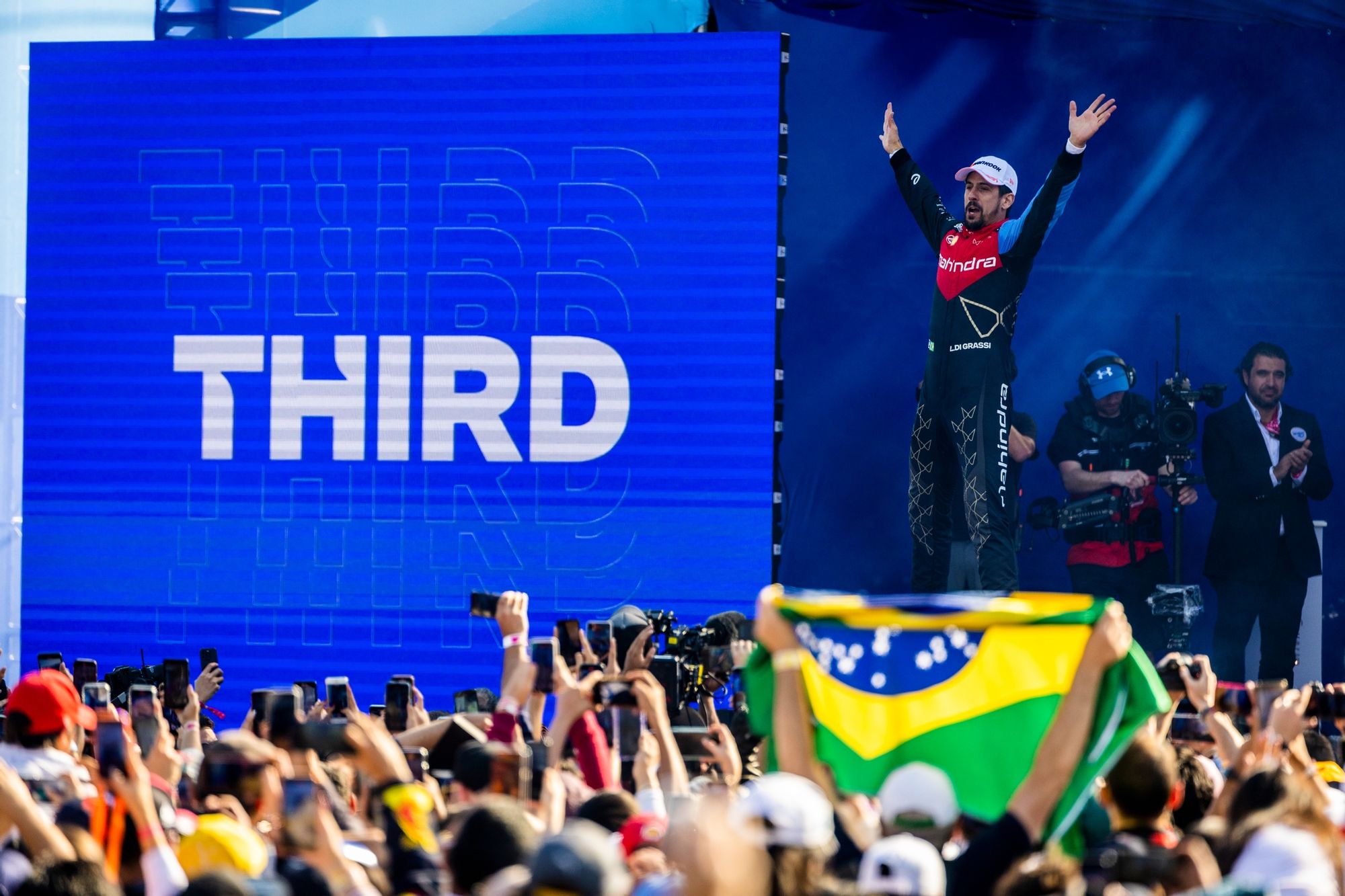 There are many things. Racing of course. But there is also engineering, technology, global political ideologies, economics (which he studied at university), business, sustainable progress and… chess!
Di Grassi is as competitive on the chequered board as he is at the chequered flag. Mental agility is a passion and chess provides that, too.
"I'm a very competitive guy, and maybe sometimes too much," he understates.
"Those feelings do not fade away. Even in a chess game downstairs here [at Harvard] I get quite angry, but it kind of drives me on to be better at what I do. So, the competition and hunger is still there."
Few doubt it. In fact, there is something to say that di Grassi's 2023 season was actually, in hindsight, perhaps quite good for him. There's something about experienced drivers battling against odds, like di Grassi, Sebastien Buemi or Sam Bird, that contributes to an alluring narrative in recent seasons.
You sometimes get the feeling that di Grassi will just keep on going and going, like a kind of electric Emerson Fittipaldi - who was still a frontrunner in CART when he was 49 years old, only halted when into his 50s by a retirement-inducing shunt at Michigan in 1996, over 26 years on from when he made his F1 debut.
"If I look at all the Brazilian drivers I've ever met," ruminates McNish. "They actually just love driving and racing, pure and simple.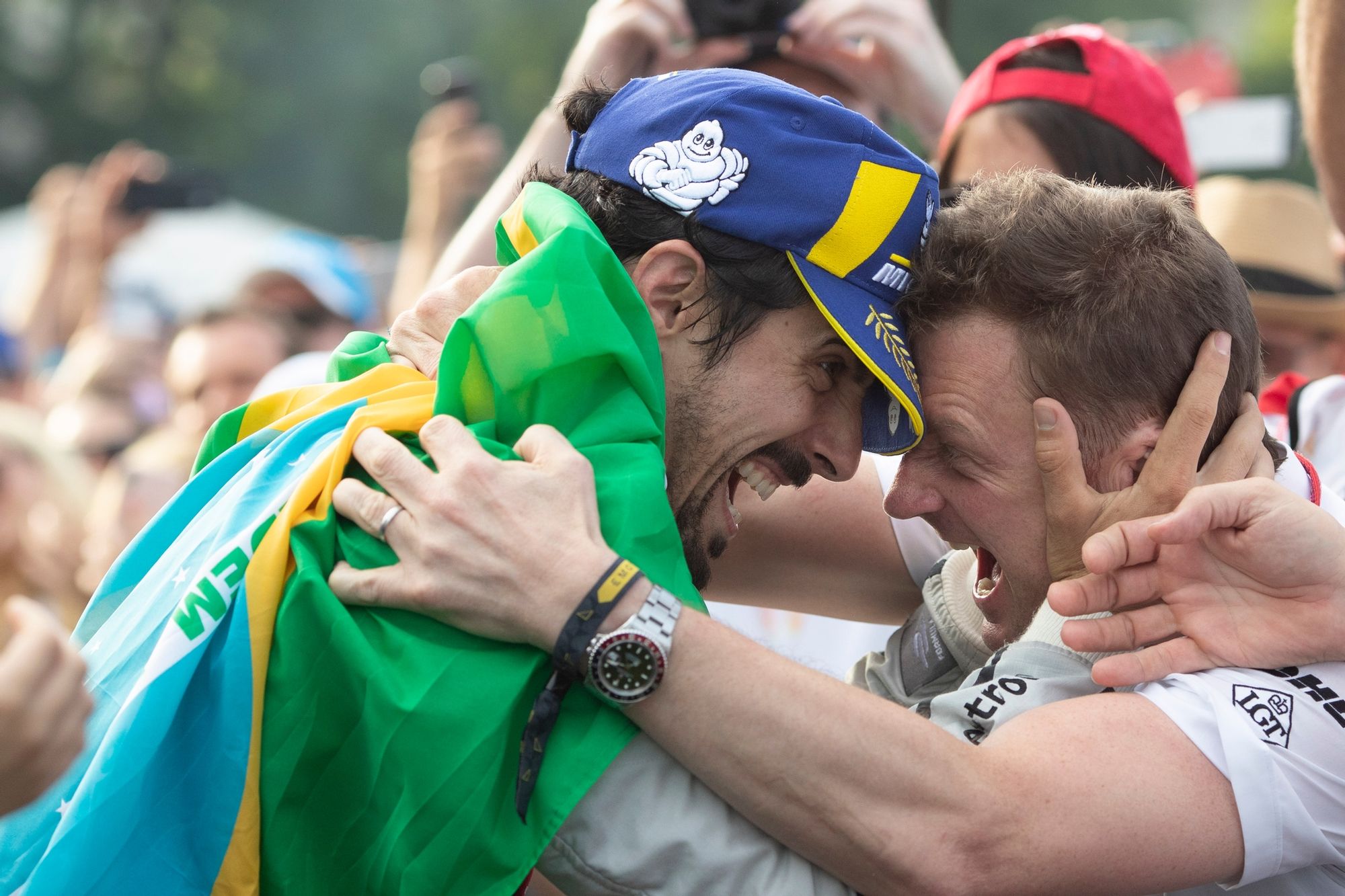 "So, with Lucas there could be an element of that. When you analyse careers, and I speak from personal experience here, you sometimes lose the pure enjoyment. At the end of mine [in 2013] I did lose the enjoyment of driving a fair bit. It happens.
"But if you'd have asked someone like [five-time Le Mans 24 Hours winner] Emanuele Pirro, if he could have raced for another 10 years professionally then he would have done. I think there is definitely an element of that in Lucas.
"It is clear that he hasn't finished his job, or whatever he sees his job as being, he just hasn't concluded it all yet."
When he does there is little doubt he will continue it on the other side of the fence. Whatever that entails he'll bring the same energy no doubt.
Yet before that, there could easily be a fairytale that he clearly yearns for. Quite apart from the fact 2024 will be a tough campaign with Abt Cupra Mahindras, what lies beyond it could become quite tantalising should Thomas Biermaier and co. secure a fresh manufacturer for 2025 and beyond.
That is when the real di Grassi renaissance might kick in and we end up with a 41-year-old handing out some checkmates to the new Formula E generation.