Trying to make sense of how Formula E's latest calendar evolved would probably require digesting thesis-style documents, a Henry Kissinger-like diplomatic understanding of global politics, and a logistical genius' skills. But let's try anyway.
Formula E has always been a moveable feast - or famine, depending on your opinion - when it comes to nailing down race dates for its schedules. Yet within all that sits a simple brief that Formula E is never shy to mention, propagate or embellish.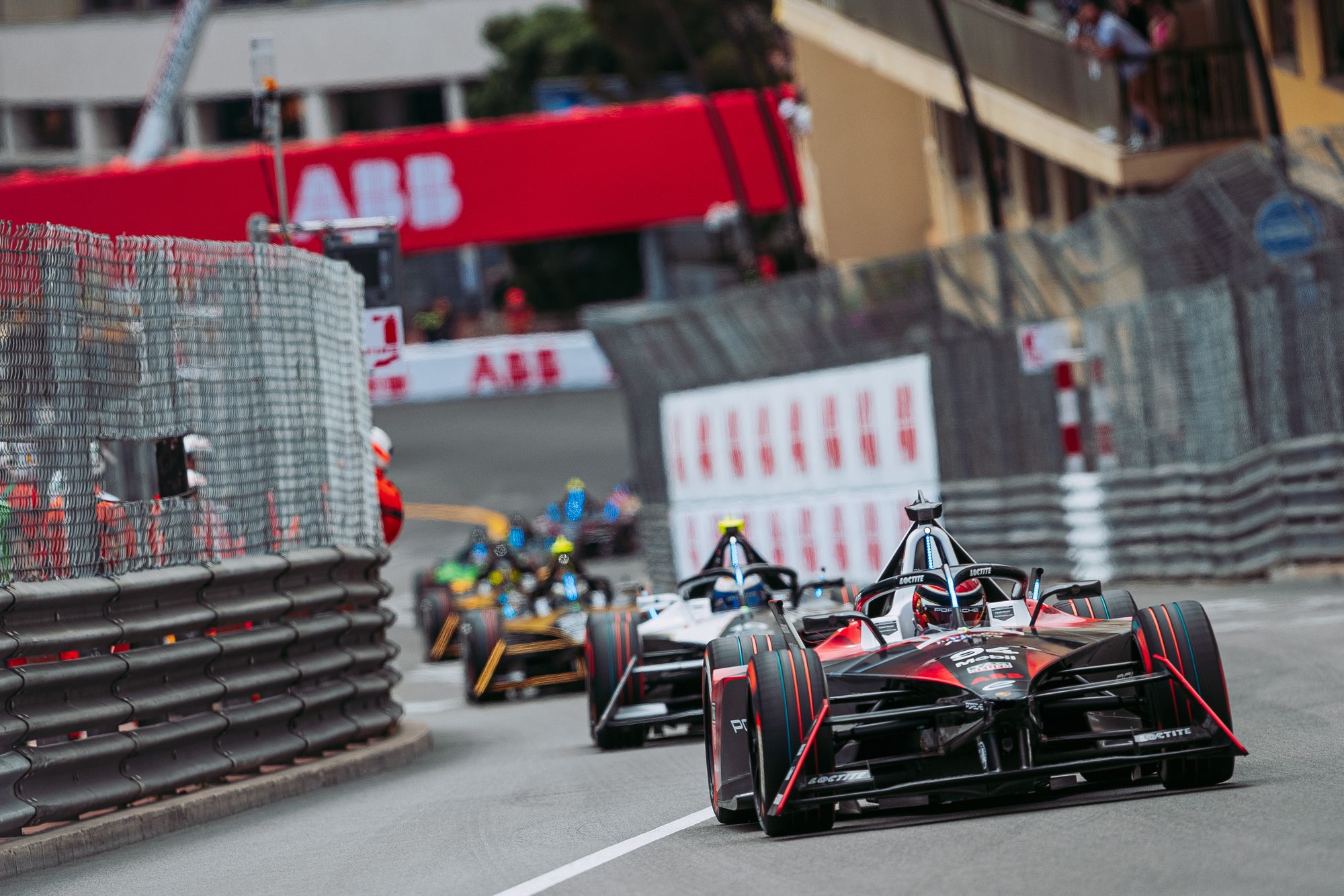 That is, of the only electric world championship's so-called 'DNA'. To take the racing to the streets of city centres the world over to showcase a new style of racing, one that has one eye on entertainment and the other on relevant present and future progressive technology.
It is without doubt the toughest calendar in world motorsport to nail. The intricacies of dealing with countries and states that often are not traditional hotbeds of the racing industry is challenging. So too is the simple juggling of dates to pin down, bypassing local or national elections, a city's bureaucracy, and clashes with other major championships. And that's just a selection of headaches.
But the recent confirmation of its 2024 schedule included various changes from the provisional one that was issued in June. That in itself is perhaps no surprise, but the omission of Jakartra and Rome from that calendar was.
Cape Town too was not present. While the event itself was popular with teams and fans, the big detraction was the lack of funds available for its promotion and a rumoured bailout by Formula E of last February's event. Add to that the relative lack of marketplace for the manufacturers involved in Formula E and there was always a high chance that the Mother City would be left behind.
But Rome was a surprise and not a nice one. What actually caused one of the series most popular venues, which ticked all the right boxes for Formula E - big city street race, stunning backdrop, challenging track and strong activation areas for manufacturers - to end its unbroken five-year hosting spell?
The official line, after last year's huge accident during the Saturday race, from which several drivers were fortunate to escape uninjured, is this. "It was clear very early on in the internal review process that the existing track wasn't working for the Gen3," Formula E COO and deputy CEO Alberto Longo told The Race.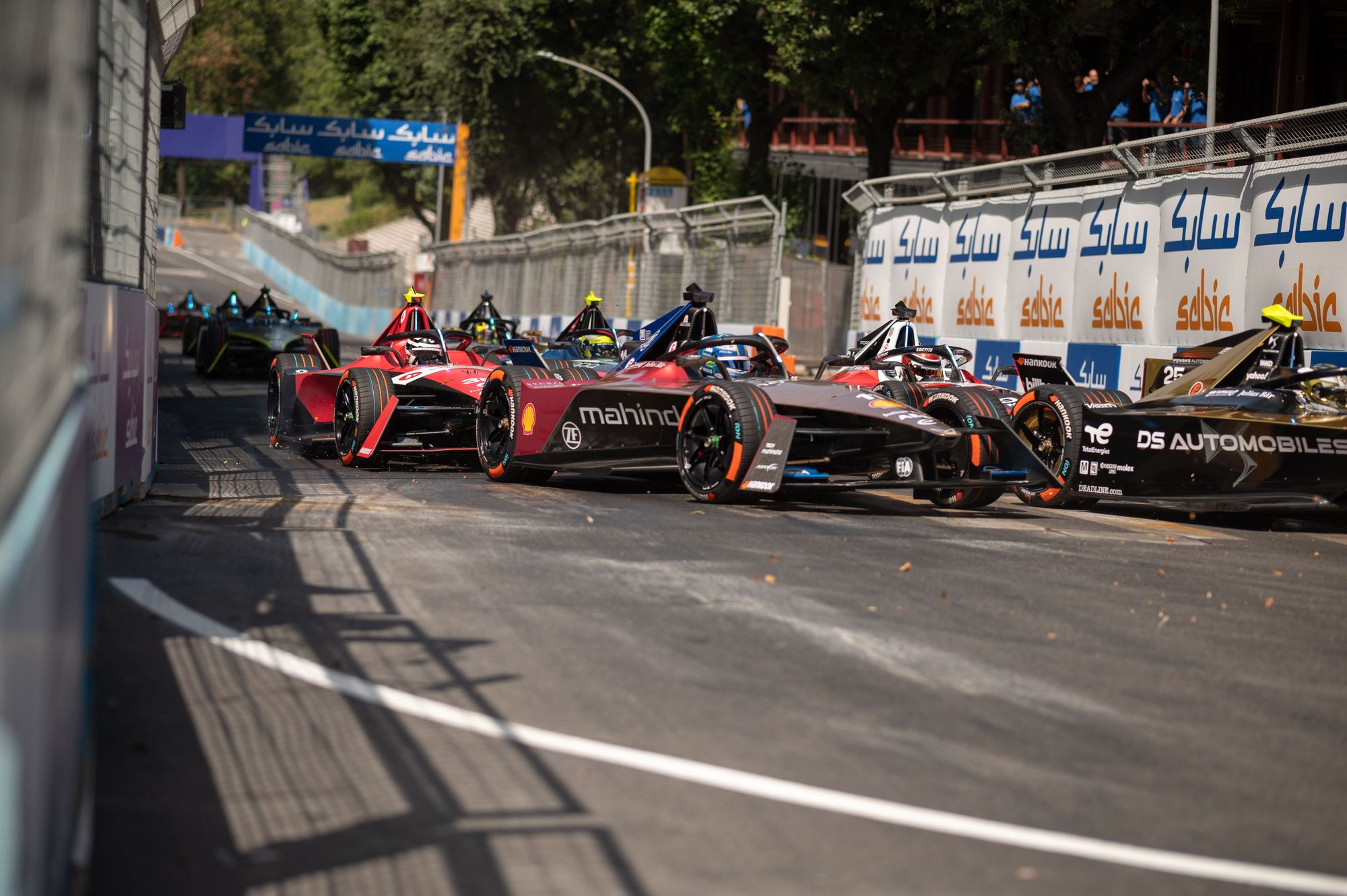 "Making the changes we believe are necessary to optimise the track for Gen3 racing did not appear to be practical, so we made the decision to identify alternative options."
At face value, that seems like a reasonable summary as to why perhaps Formula E needs to take a break from the circuit in the city's EUR district and regroup to look at the safety angle. The Gen3 cars are certainly faster in straightline speed than their Gen2 counterparts. But, actually, over a race distance they are quite similar in pace, and indeed slower on some tracks.
Why then, if this was a safety-motivated decision, weren't drivers consulted over the decision, or even approached to gauge opinion?
There is a track-related advisory group that includes Lucas di Grassi, Antonio Felix da Costa and Oliver Rowland. This group was not approached regarding the EUR circuit and neither were other senior drivers.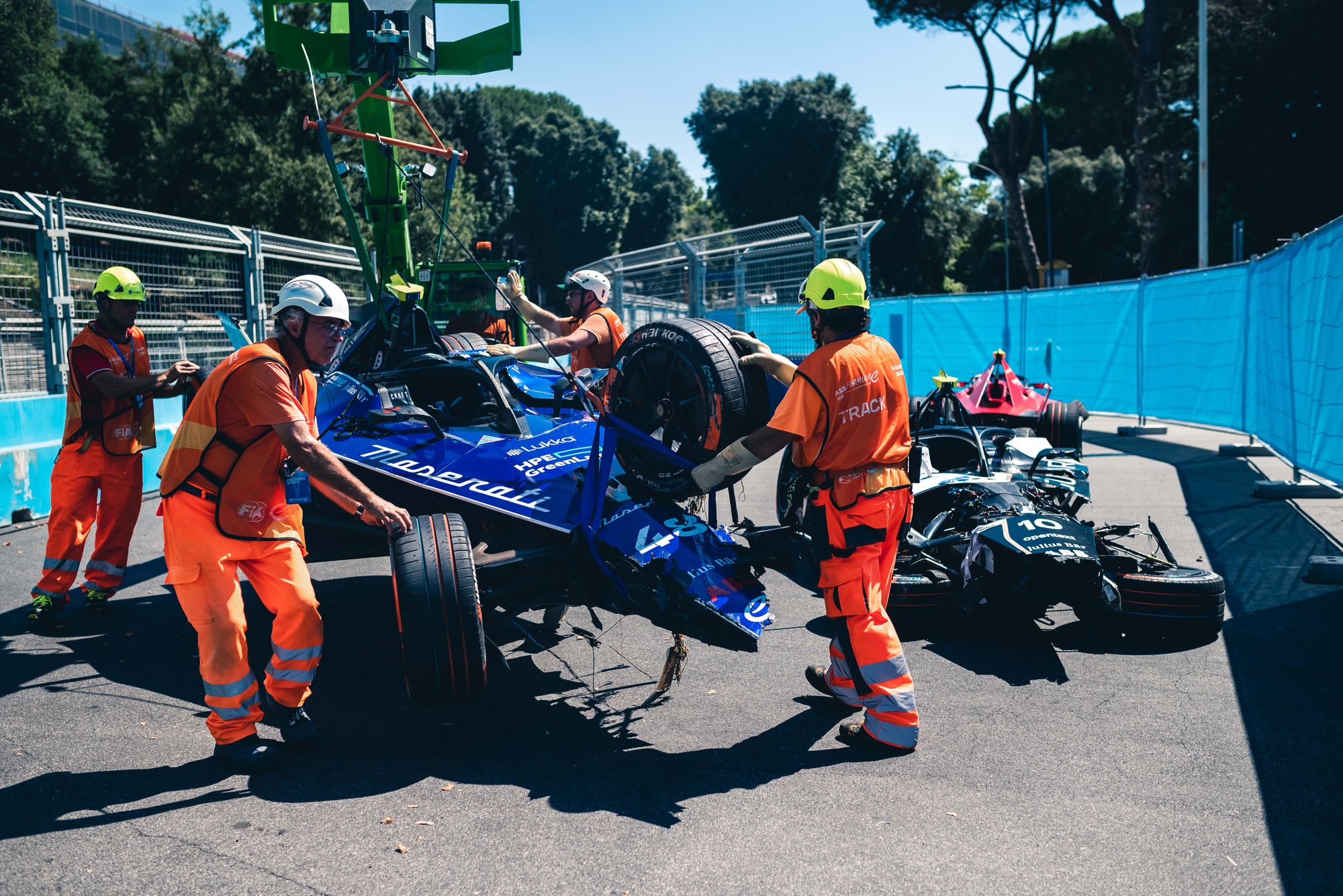 When The Race asked FIA race director, Scot Elkins, about the accident last July, his reaction was clear in the aftermath, stating that he had "yet to have a driver reach out to me and say that we needed to do something differently".
"You know that this paddock and I have a really good, close relationship," said Elkins. "I believe that if somebody felt strong enough they would have contacted me by now and we would have had a conversation about it, and if we had, then we would look at doing things differently. But that hasn't happened to me yet."
When The Race asked if changes, including the possibility of running the Turn 4-to-Turn 6 section under a temporary yellow flag for the Sunday race, were an option, Elkins was blunt in his answer: "We have no changes to make."
Chair of the Formula E Teams and Manufacturers Association and McLaren team principal, Ian James, said: "We weren't specifically consulted on it but as soon as some of the concerns have been raised around Rome, we were made aware, but we've had no input into that that particular decision."
James added "we very much trust and should trust both FEO [Formula E Operations] and the FIA to ensure that they're comfortable that the locations that we're racing in are first and foremost suitable for the machinery that we're campaigning, and secondly, the right ones for the championship as a whole".
"I think to that end, we've had some very open discussions with FEO for quite some time now in terms of not only where we should be racing, but the nature of the tracks on which we should be racing," he said.
Initial rumours of Rome's demise started to bubble to the surface in late September. That was also coincidentally when The Race first started hearing about the possibility of the race in Jakarta being difficult because of electoral activity in the Indonesian capital.
New CEO Jeff Dodds clearly has several key remits now that he is fully ensconced in his role. He told The Race at the London E-Prix that the championship needs "stability on the dates" and "the right gaps between the races; two to four weeks is about the right window".
But with that yearning for stability also goes commercial merit. Jakarta was a decent payday for Formula E and it is losing at least some of that in 2024. Tokyo is expensive, with an intricate promoter set-up still not yet publicly known and the economic benefits of the event also fall into the same bracket.
Could it then have been a case of moving races around tetris-style to make the numbers add up? When you consider that just closing off the roads, installing the temporary garages and laying down the blocks amid the EUR circuit the cost could be seen as temporarily prohibitive.
So, moving to a permanent facility such as Misano or Imola - which is yet to be confirmed - could save Formula E, at a conservative estimate, €3-€4million. For a championship that has few races where it actually makes a decent profit, it appears to be a no-brainer to manage costs accordingly.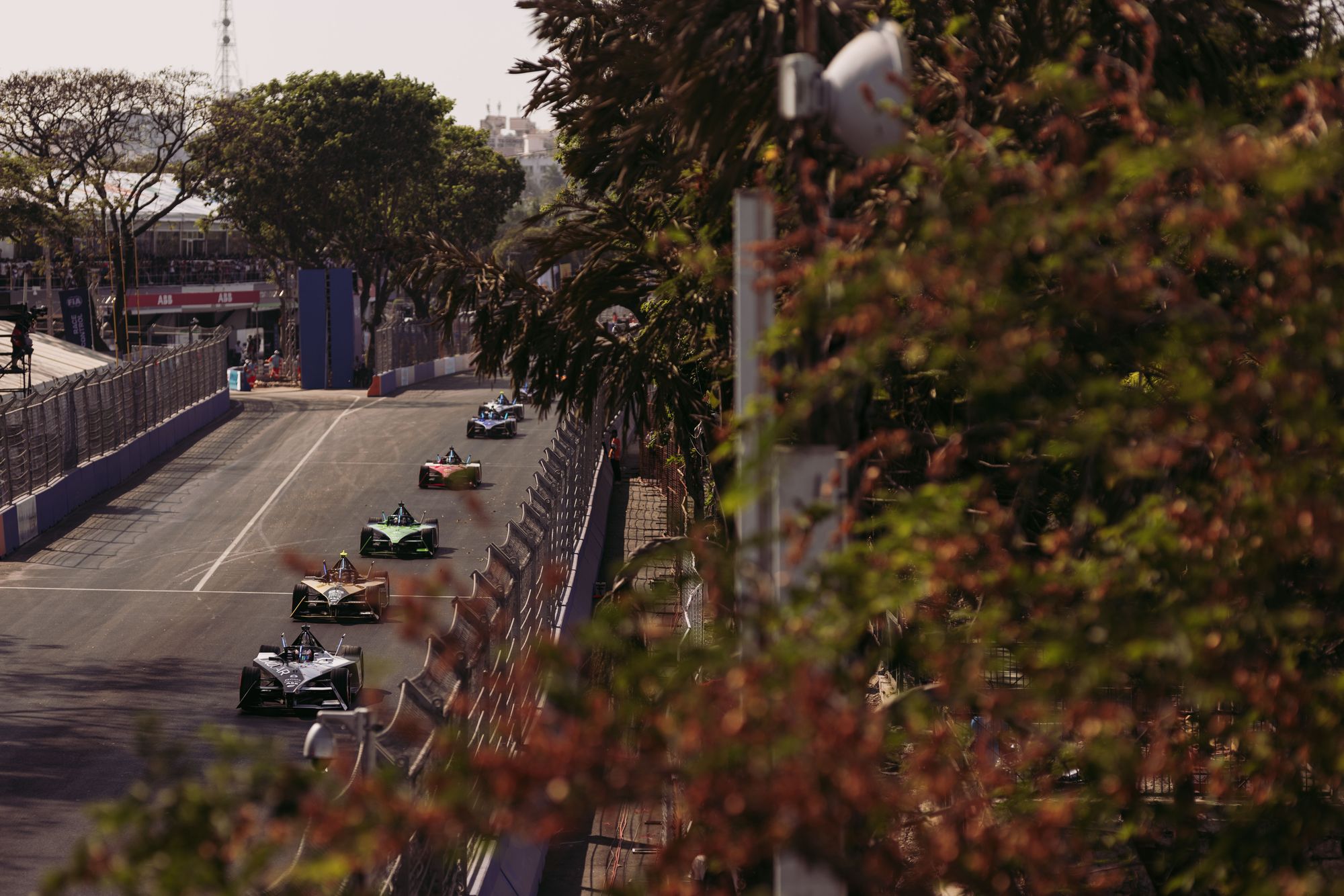 Formula E of course is not framing it like that and as well it might. For the championship the shine and glitz of Tokyo, the eventual return to China, and the against-significant-odds retention of Hyderabad are the good-news stories it is focusing on.
But beneath that the rangier question is if Formula E moving to more permanent tracks will damage its overall value. Looking at the 2018-19 calendar, there were six tracks you could call genuine city-centre street races: Santiago, Hong Kong, Rome, Paris, Monaco, Bern. At a stretch you could add New York City too.
Five years on there are half of that with Hyderabad and Monaco the only true city-centre street challenges - although you could make a case for Sao Paulo, depending on your viewpoint on what constitutes a genuine street circuit.
How this might change the perception of Formula E is open for debate, but there is certainly a case to be said that the stadium/exhibition hall model of London, Seoul and Tokyo, allied to permanent tracks such as Portland and Mexico City, or modified ones such as Misano and Shanghai, will be more attractive to the accountants.
Thus, the custodians of Formula E, as it starts to have to prove it can go from red to black and also push beyond its present popularity plateau, will be able to report back to their majority shareholders with positive results on all fronts.
The teams have concerns over this. Most of them endured the stop-gap experiments with Valencia and Puebla in 2021 when Plan B events were better than nothing. But now, almost fours year on from those dark days, more than Misano, Portland and a diluted Shanghai track is surely expected.
"I'm comfortable with where we're at for season 10," said James. "But it is something that we are speaking with FEO and the FIA on going forward just to make sure that we don't lose that balance and don't lose the essence of the championship."
But as many entrepreneurs the world over will tell you, when a business matures it also has to keep at least some of its soul. That is simply just too vital in this business because, unlike other industries, it deals with sport. And sport means passion and emotion for its consumers.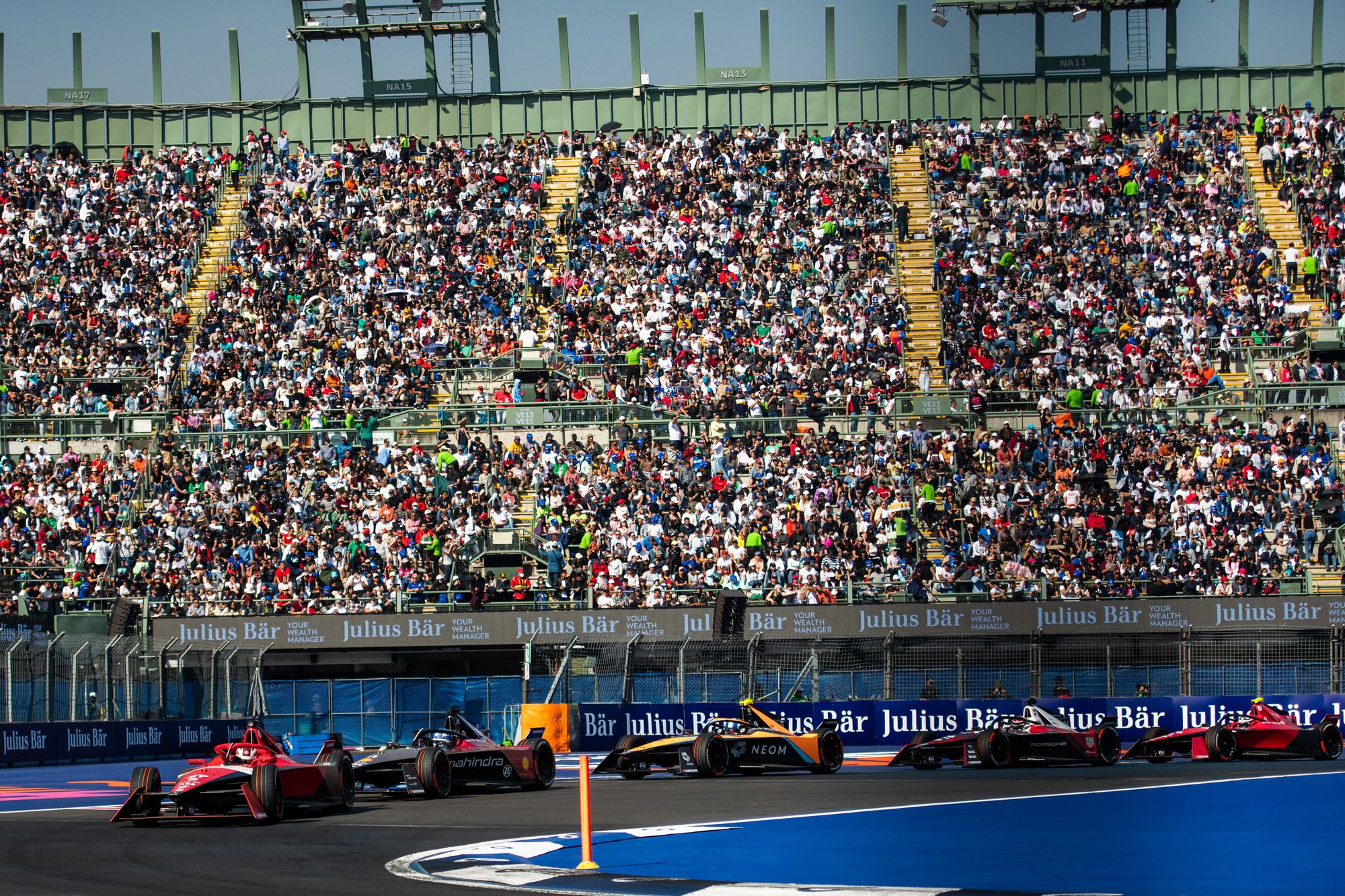 That includes those who go to the races too, of course. The 25,000 Foro Sol-based fans amid the terracing of the Autodromo Hermanos Rodriguez are the exception to the rule in Formula E.
The crowds for most of the races are modest, yet those who do go want to see the drama of street racing from just beyond the debris fences, not the other side of a 20-metre gravel trap.
That's not where Formula E needs to be, even if it is more cost-effective.