A hundred races in and Formula E enters its new Gen3 rules era in 2023 in such a state of unpreparedness that it has backed itself firmly into a position of pure survival this season.
That's the message it gave out last month at the messy pre-season test at Valencia.
This state is set to become more and more public over the first few months of 2023, as teams engage survival mode on an assortment of critical sporting, technical and operational topics.
This new hand-to-mouth existence will be exacerbated by a top-heavy calendar which features half of the season being concluded by mid-April over four different continents.
That fact brings into sharp focus two fears. One, that the championship will be abnormally affected by reliability, allowing a single team to dominate. Two, that the racing will be plunged into a 2021 tombola-style mess favouring whoever has the necessary luck to string together a title-winning campaign.
The first of those scenarios appears the most likely over the course of a season.
But while in 2021 – when the qualifying format pegged championship leaders back so much that 18 drivers went into the season finale with a title shot – Formula E was largely able to dodge the bullets of credibility, it may not be offered as much wiggle room this time around.
That is because on a wider scale it should by now be a mature entity able to successfully sell itself worldwide to top broadcasters, enabling it to become what its executives consistently call a 'tier one sport'.
How Formula E gets there is not entirely known yet. But what is currently crystal clear is that it is as far away from that ambition as it's ever been.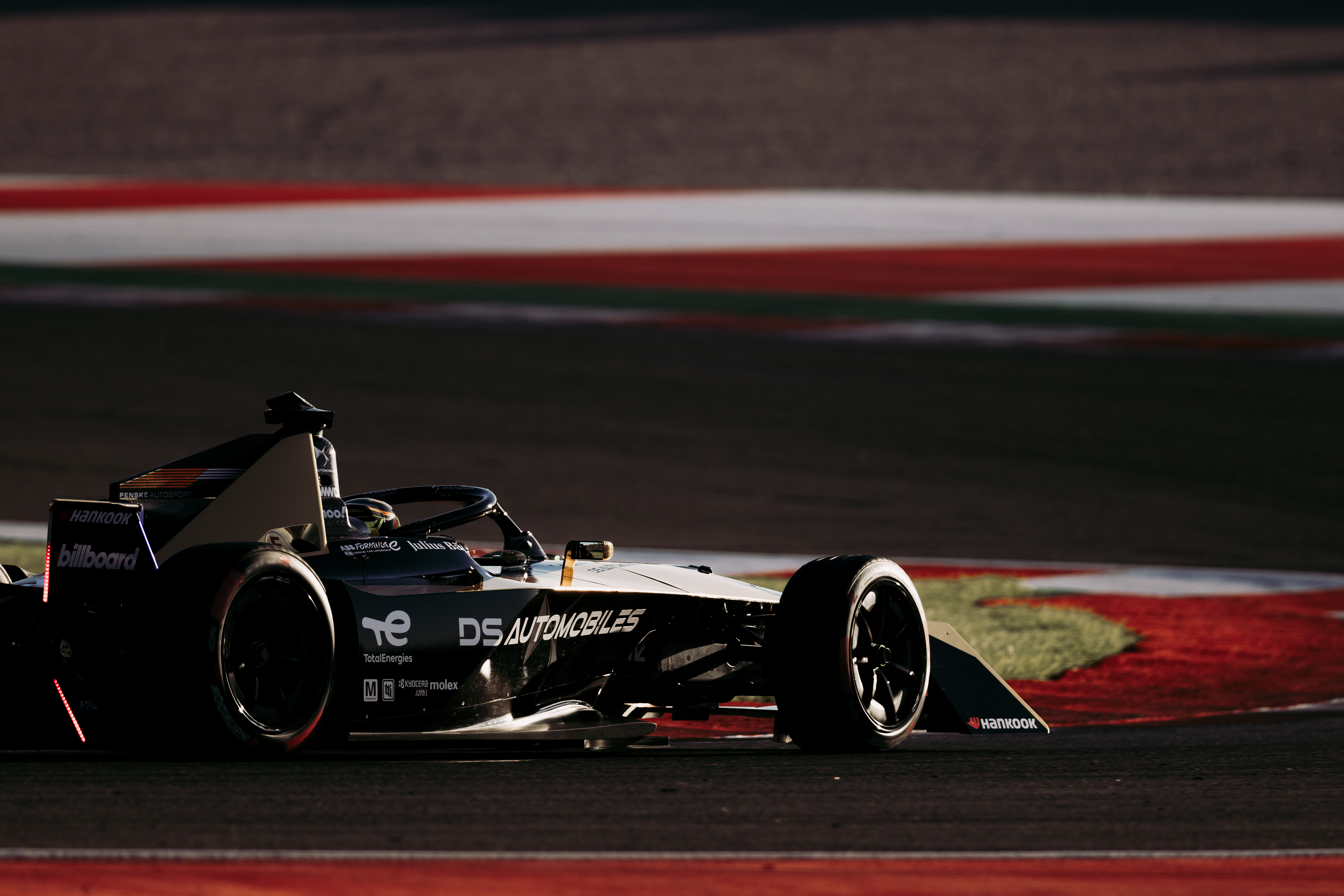 Through PR and other tools it will artfully sheen over some of the issues – poor parts supply, limited spare parts, unreliable components, accidents caused by unreliable components, logistical maladies, safety concerns, delayed fast-charging ambitions and the all-round underwhelming pace of the new car which was evidenced at Valencia.
If Formula E can't get what should be considered the basics right, what chance does it have of becoming a sporting proposition that can be taken as seriously as Formula 1 or the World Rally Championship? This question is being asked up and down the pitlane right now.
Does Formula E need a wholesale rewiring from within to properly structure what it thinks it is to what it actually is and then build from there?
The answer is really up to its owner, Liberty Global, which surely must be asking now, or at least will be soon, if it wants to continue underachieving with Formula E much longer.
A warning tremor came in late-2020 and mid-2021. Not only via the global pandemic, but more pertinently from three prestige manufacturers leaving the championship.
BMW, Mercedes and Audi all vacated the dancefloor of their own volition, and while the exits were all for different reasons (some of them flimsy), that episode should have recalibrated Formula E's view on the world around it.
The proof is there.
Audi is shortly to join the F1 grid, Mercedes has consolidated its activities into F1, while BMW will join the World Endurance Championship and IMSA in 2024.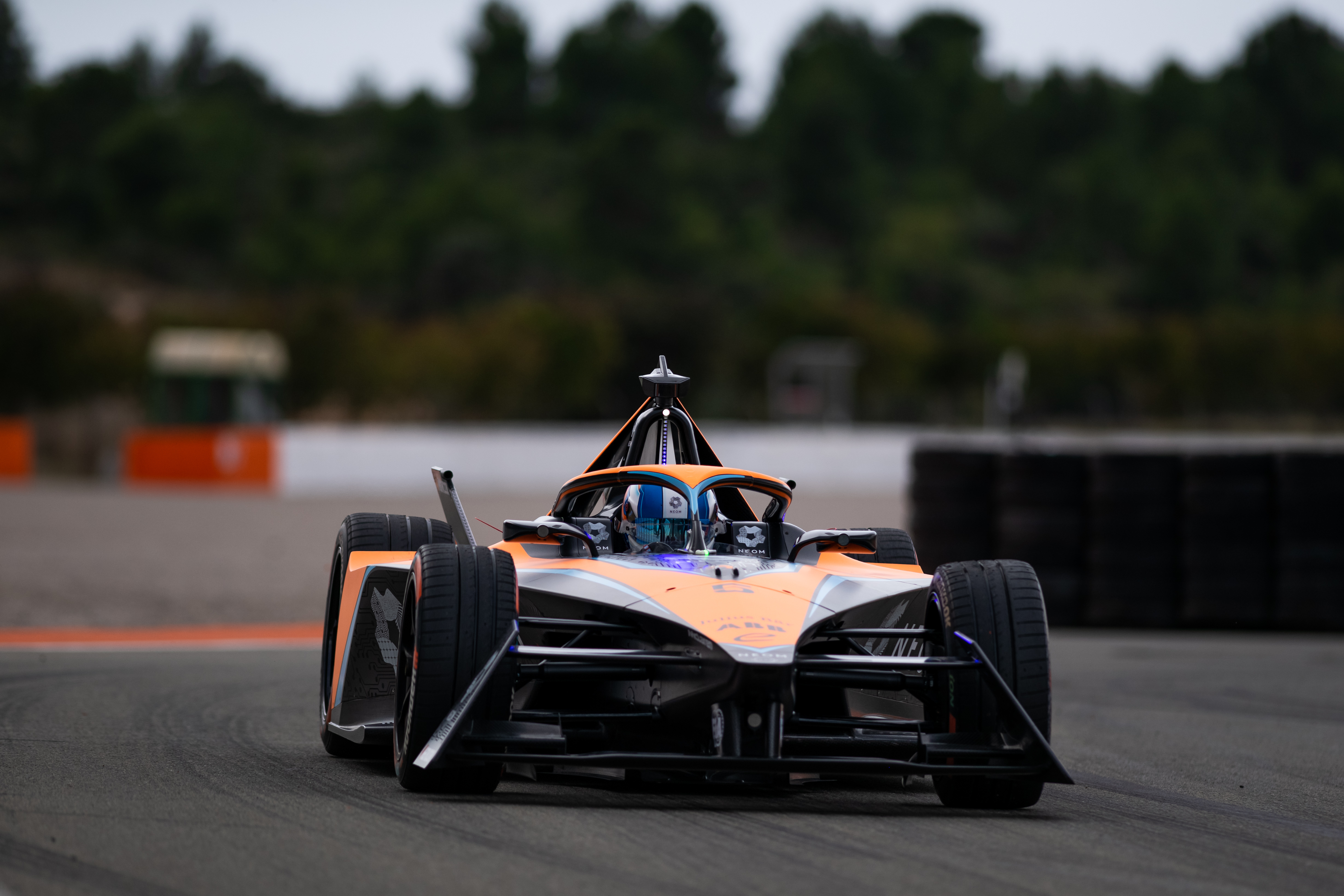 New manufacturers, of a kind, (McLaren, Cupra and Maserati), have found homes in FE but not in conventional forms, while big guns Porsche, Nissan and Jaguar are all concerned about where the championship is heading and what return on investment they will get from it.
Porsche will likely make a decision this year on whether it makes it a full house of the four big German OEMs to exit. Jaguar, Nissan and the Stellantis Group are the world championship's most optimistic allies right now, and it needs them.
Porsche's criticism of the FIA and Formula E regarding the Gen3 project is almost visceral. Its voice at technical working and sporting working group meetings is known to have been barbed on several fronts and with good reason.
It is used to new endeavours being executed as it wants and without the curveballs of spec parts and bluntly managed projects.
When Porsche began its legendary 919 LMP1 Hybrid programme in 2012 it initially suffered a significant issue with its powertrain. It pivoted and addressed it quickly and stayed on course for its 2014 race debut. It doesn't have that luxury in Formula E from a technical or commercial point of view.
The Race revealed last month that Porsche almost boycotted the Valencia test amid safety concerns. Those then came into sharp focus on the final day of the test after Sebastien Buemi's accident and other close calls occurred, including one for Porsche's own Pascal Wehrlein.
Then there are the issues over common parts, such as the front powertrain, battery and thousands of car components.
The philosophy for sticking with this model was to ensure cost-effectiveness, reliability and parity. The first two traits have caused the most concern.
This has called into question the FIA's governance of rules projects in the championship for the future.
The public and on-record calls that 'lessons should be learned' really translate as 'things need to change' in many quarters in the paddock.
As the Gen4 concept stages get set to begin in the first two quarters of 2023 some big calls have to be made and perhaps some old relationships need to be reconsidered.
"I still think you can make it work with the current tender process," Envision Racing's managing director Sylvain Filippi told The Race at Valencia.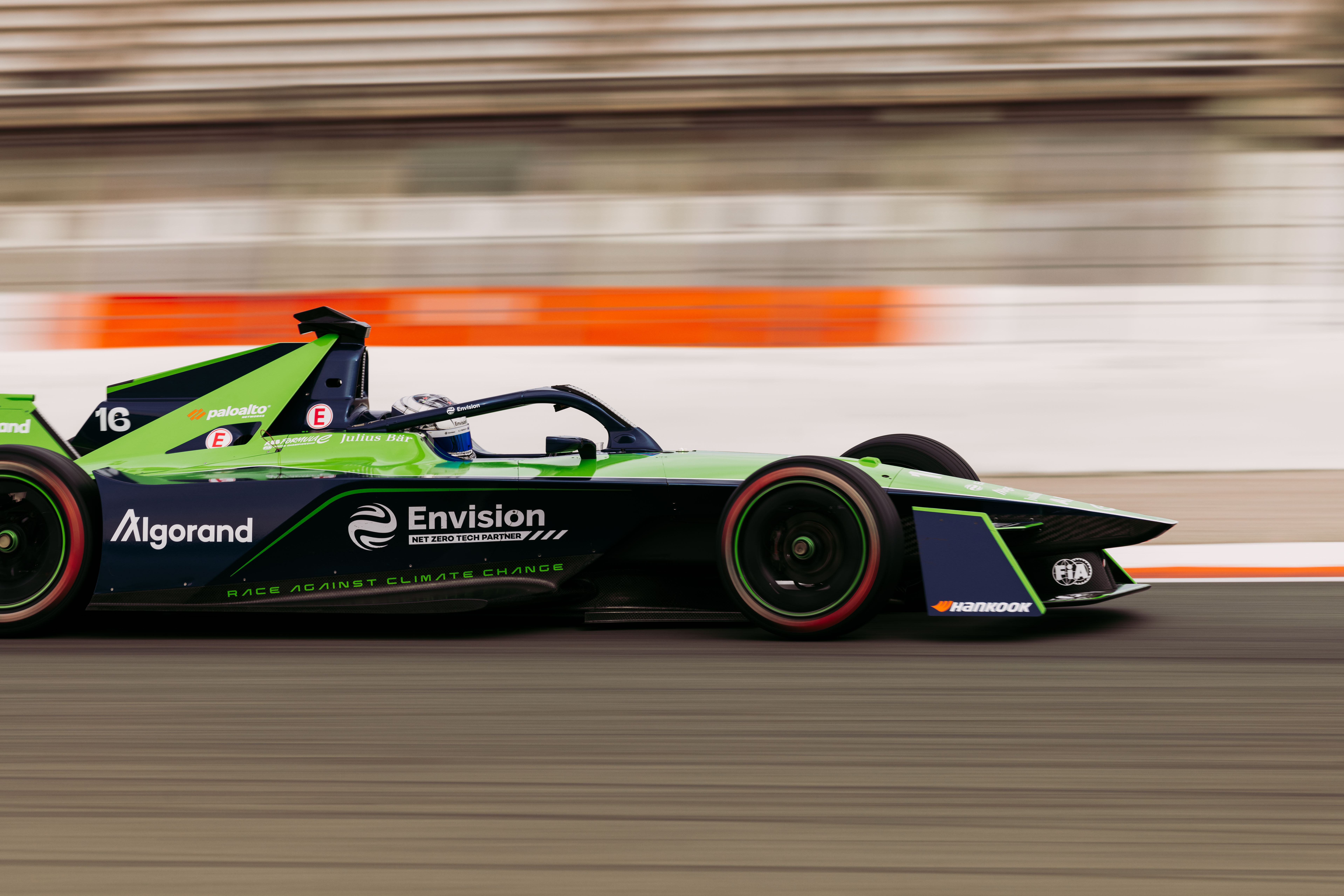 "We don't want to be developing the entire cars ourselves. I think we can still operate on the current model.
"But it's that fine line between being ambitious enough, so the technology is exciting, but then making sure you can also deliver.
"We'll learn the lessons on due diligence and make sure that the content is correct, but it's tough. On the battery especially it's tough, because you're banking on the latest technology.
"So, if you're too conservative, it's not exciting enough, right? And if you're too ambitious, you have reliability issues. So, you're looking for pretty small sweet spots."
A lot of that responsibility goes to the FIA, which has been restructured significantly in recent months in several areas.
Last month it was confirmed that a new department is being established called 'Circuit Sport'. Former Citroen Racing team manager Marek Nawarecki will be in charge of several championships and in Formula E he will have significant input in the coordination of the Gen4 concept and rules-making.
On Gen4 Nawarecki told The Race that "we have to see what the technology in that time would be. Let's say different, maybe, expectations of the fans, spectators and consumers [too]".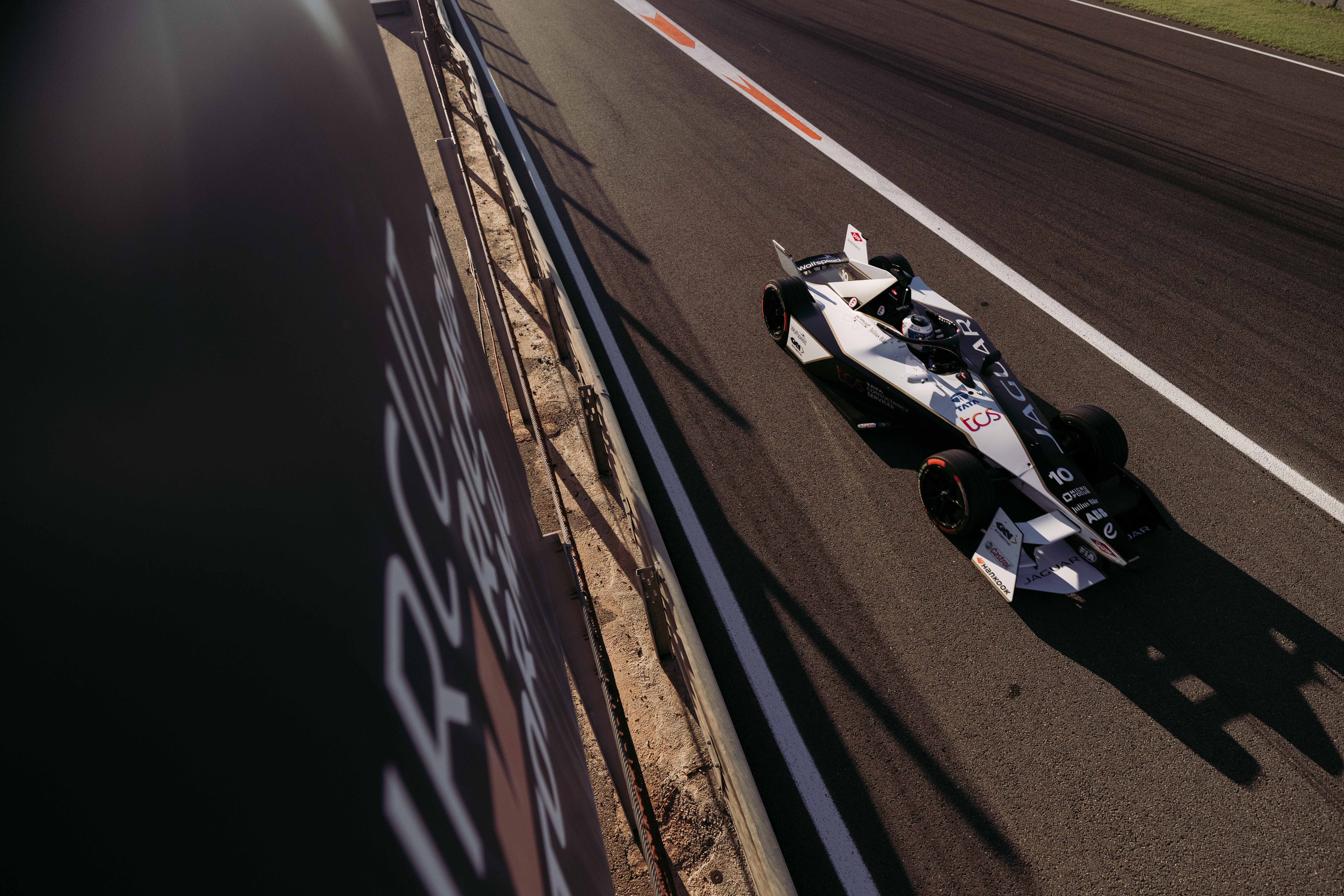 "We have to consider all the aspects of the technical evolution which we have to be part of in that period of time," Nawarecki continued. "We know how quickly things will change.
"We have to consider experience but beyond that, we have to anticipate some future evolutions."
But the wider questions remain about how Formula E can get through the coming season as it deals with the initial issues with Gen3 and how the championship is perceived. Will that itself have an impact on the focus for Gen4?
You can tell the health of a championship in motorsport by how much it spins its audience figures.
Formula E is a master at this and has consistently been canny with its audience declarations which are collated by a company it hired called Futures.
In 2021 the message was 'reaching record-breaking' levels with its TV audience but the statistics were skewed.
There was actually a decline in the race-by-race audience. In 2020 the championship featured 11 races, so the 2021 figures accrued across 15 races garnered a 36% increase in eyeballs.
What really happened was a 3% decline year-on-year in the race-by-race average.
The 2022 figures were healthier with cumulative audience increased '20% year-on-year to 381million as live viewership grew to all-time high of 216million, up 10% on season 7 (2021) and total viewing hours increased year-on-year by 58%'.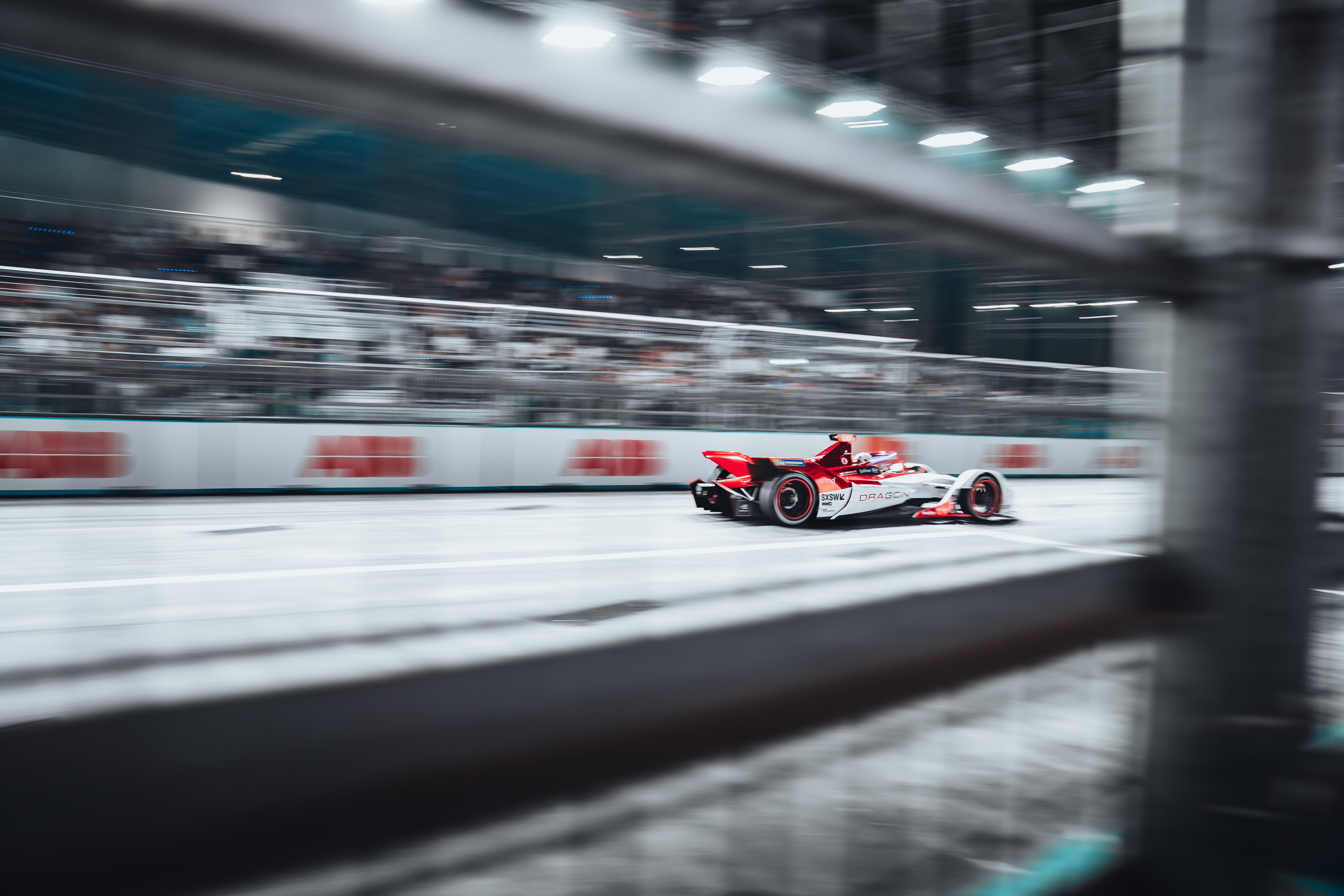 Formula E is a TV product, although when it does proper 'event' races like the London E-Prix (pictured above) last season it does them very well indeed.
But others are less successful.
The Seoul E-Prix was claimed to have been watched at the event by 36,229 people. Quite where they were watching the race from is unknown because it wasn't in the Olympic Stadium.
The only other Far Eastern race last season, the Jakarta E-Prix, was deemed a huge success with, it is claimed, 27.6million people in Indonesia watching.
But there is no hiding away from the fact that even the drivers feel the peaks and troughs of Formula E greatly. Even just the lack of interest in autograph sessions or the fact that – Jakarta, Mexico City and London apart – the crowds were more akin to lower league football attendances more than world championship motorsport crowds.
The great irony, as ever, is that the constituent parts of Formula E are there. The teams, the manufacturers, the drivers, the TV production, some of the calendar, the sustainability messaging, strong partners, etc.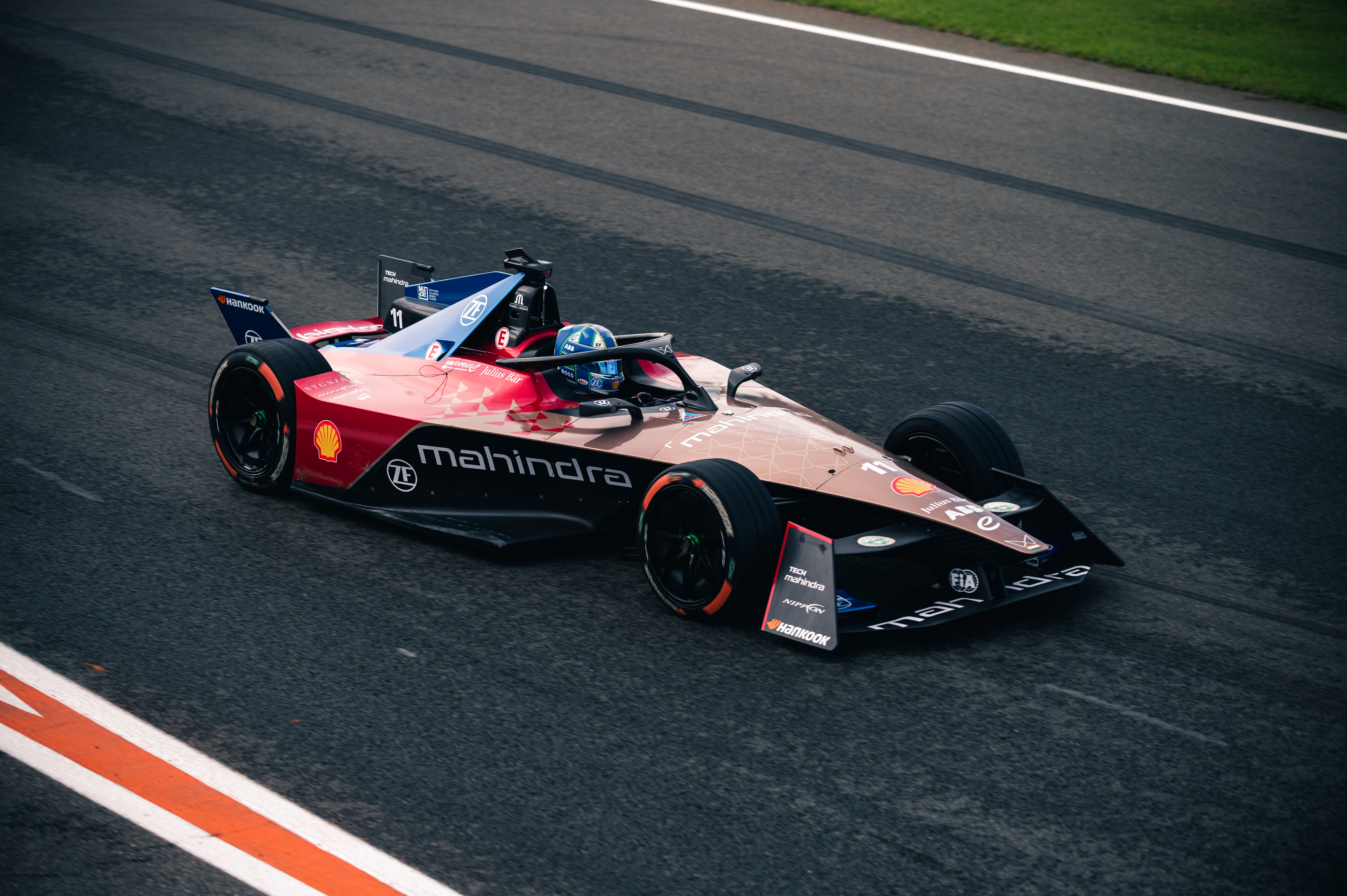 Clearly then there is a missing link.
Crevasses usually begin from the top and work their way down a glacier, which is less brittle and can skate over uneven surfaces without fracturing.
The inflexible upper portion can therefore easily split as it moves over the changing landscape. This happens in businesses, too.
That's not disparaging the ambition, which is clearly there in Formula E. But more so it's understanding where the world championship presently is, and then reacting to it by being realistic on what it can achieve in both the short and longer term.
It is often the case that sports entertainment businesses can thrive by adopting the swan technique of keeping the thrashing chaos below the surface while remaining serene in public.
That's what Formula E will be doing for most of 2023. But surely it can't muster that state forever before it sinks completely.