The natural habitat of the new Gen3 Formula E car is very much not the Circuit Ricardo Tormo.
In fact, the generally featureless dust bowl, which is located on the road out of Valencia, is really a dead end in lots of ways for the all-electric championship, despite it being the home of its pre-season tests for the last five years.
Last Friday, The Race took new DS reserve, test and development driver Oliver Turvey out on track to gauge what the new cars looked like and what shape some of the field were in at the competitive birth of Gen3.
Turvey has been a mainstay in Formula E since 2015 (pictured below) and is one of few drivers to have sampled each of the three generations of Formula E car, so he was ideally placed to form some impressions.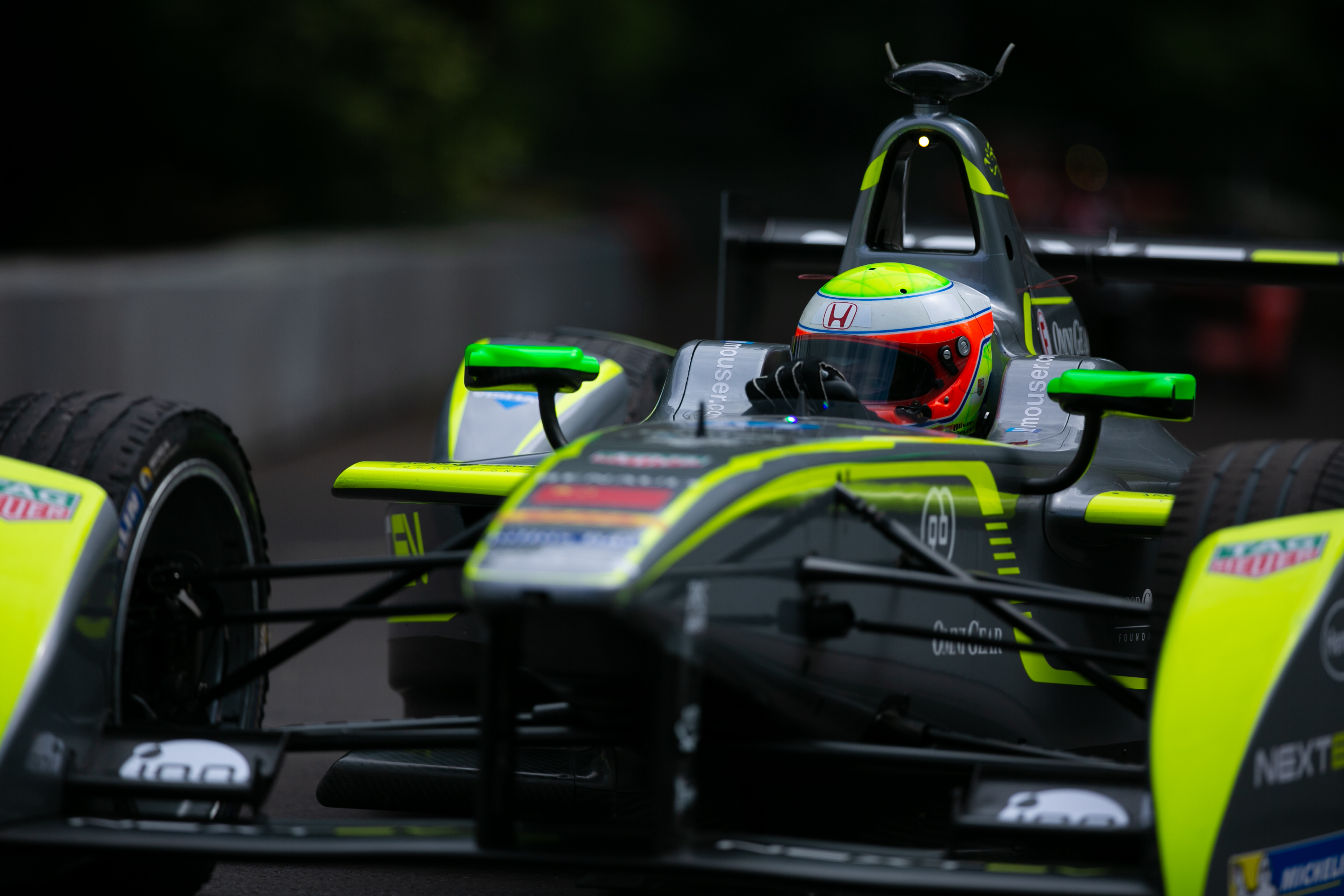 A few days before the Valencia test Turvey was entrusted in shaking down both the DS Penske cars for Jean-Eric Vergne and Stoffel Vandoorne to learn and hustle in Valencia.
At Turn 1, Turvey is quick to point out that – at what is one of the quickest corners Formula E cars negotiate – the power increase from 2022's 250kW to now 300kW/350kW is not actually as evident as you'd think in the cockpit.
"Actually, there is not such a big difference between 300 and 350. Because as a percentage it's smaller, 200 to 250 used to be 25%, whereas 300 to 350 it's less, percentage-wise [17 percent]," he says.
"So, the difference you feel is not as big a step. The car just feels quicker all the time because even 300 kilowatts is decent, decent power."
Turn 1 at Valencia is a tremendous corner.
After the long pit-straight, intersected for Formula E with an obstinate artificial chicane, the track indulges in the only little bit of gentle undulation at the place, as it drops and then eddies its way into a flowing left-hander.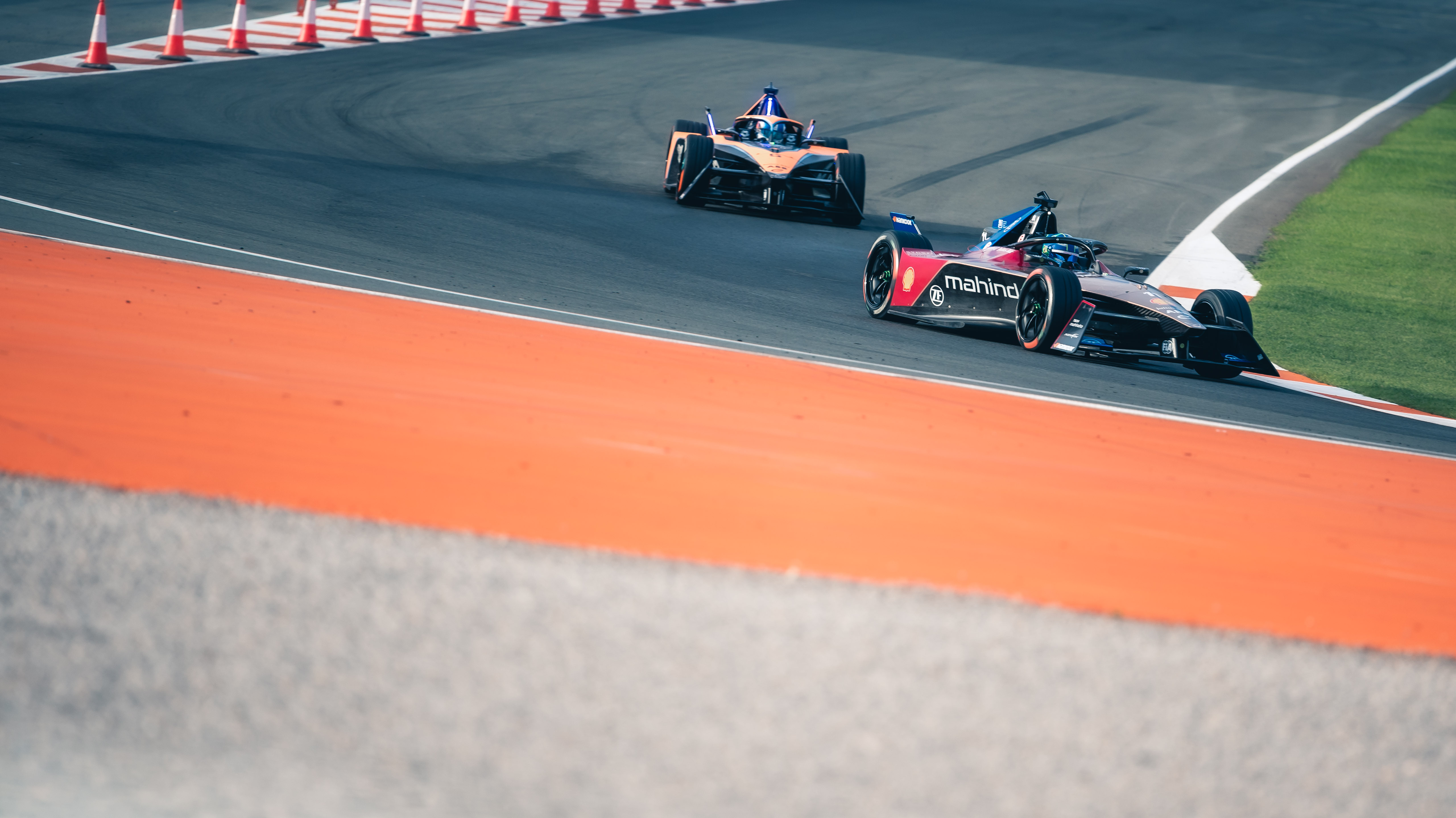 It's a nice corner that has to be well-judged but it has little relevance to anything on the Formula E calendar. Perhaps that's why the drivers indulge themselves with the extra power as they clearly have some fun.
"It's a tricky corner and the cars move around quite a lot here," says Turvey, who studies the apex precision of DS stablemate Vergne, whose nonchalant greed of using every inch of the exit kerb is applauded by an echo resonance from the mighty yet empty metal grandstands.
"It's interesting to see these cars trackside because clearly you can see that the cars are much more agile," says Turvey.
"You notice the fact it's smaller and lighter straight away, and actually here you can see it in the change of direction very clearly.
"It's just sharper all-round compared to the Gen2."
Suddenly a Mahindra gets a wiggle on at the exit of the first turn. It's Oliver Rowland clearly enjoying himself, but it looks a handful.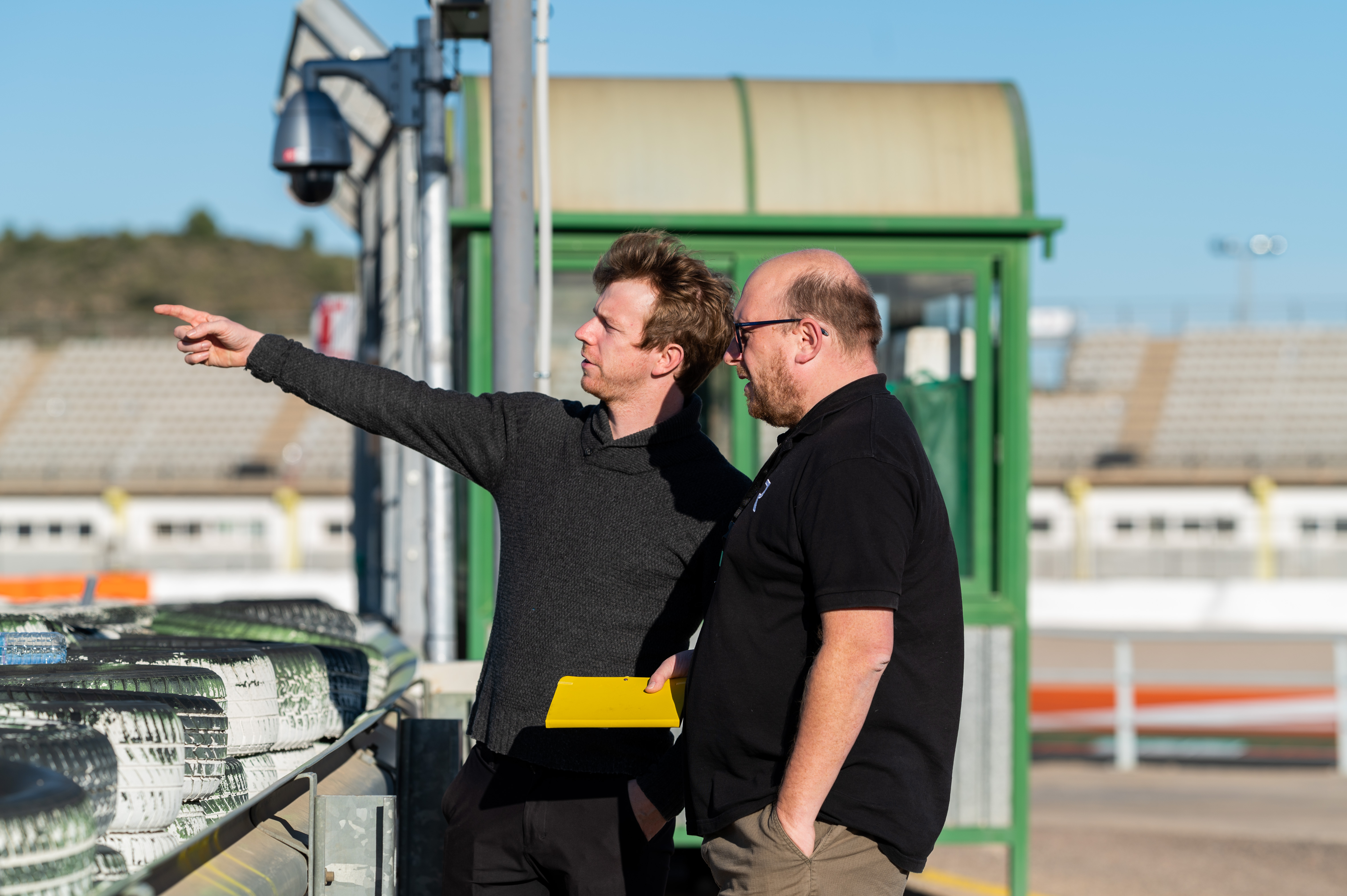 Dan Ticktum, Turvey's former team-mate, clatters the kerbs and a bit more, reaching into the 'race director Scot Elkins on alert' track limits territory. The NIO 333 looks a major challenge but the young Brit is hustling it forcefully and impressively, as the firmer than firm Hankook rubber's shrieking creates another an aural experience like over-wrought guitar feedback in the resonating Valencian bowl.
"The kerbs are pretty shallow here," observes Turvey.
"It doesn't give a real appreciation of what the drivers face in any given Formula E season. It's MotoGP-style – so you have to bear that in mind when you are setting the car up and thinking about all of the dynamics."
We move on to Turns 3-4-5. The remnants of Sebastien Buemi's earlier dramatic exit from the test are plain to see.
Two thin black lines flow into the gravel trap where the fresh indentations of the Envision Jaguar's tyres linger like tidal marks on a beach. They stop abruptly at the tower of tyres he hit, pushing the armco slightly back, creating a tiny 'v' for violence in the rusting metal. This was not a small hit.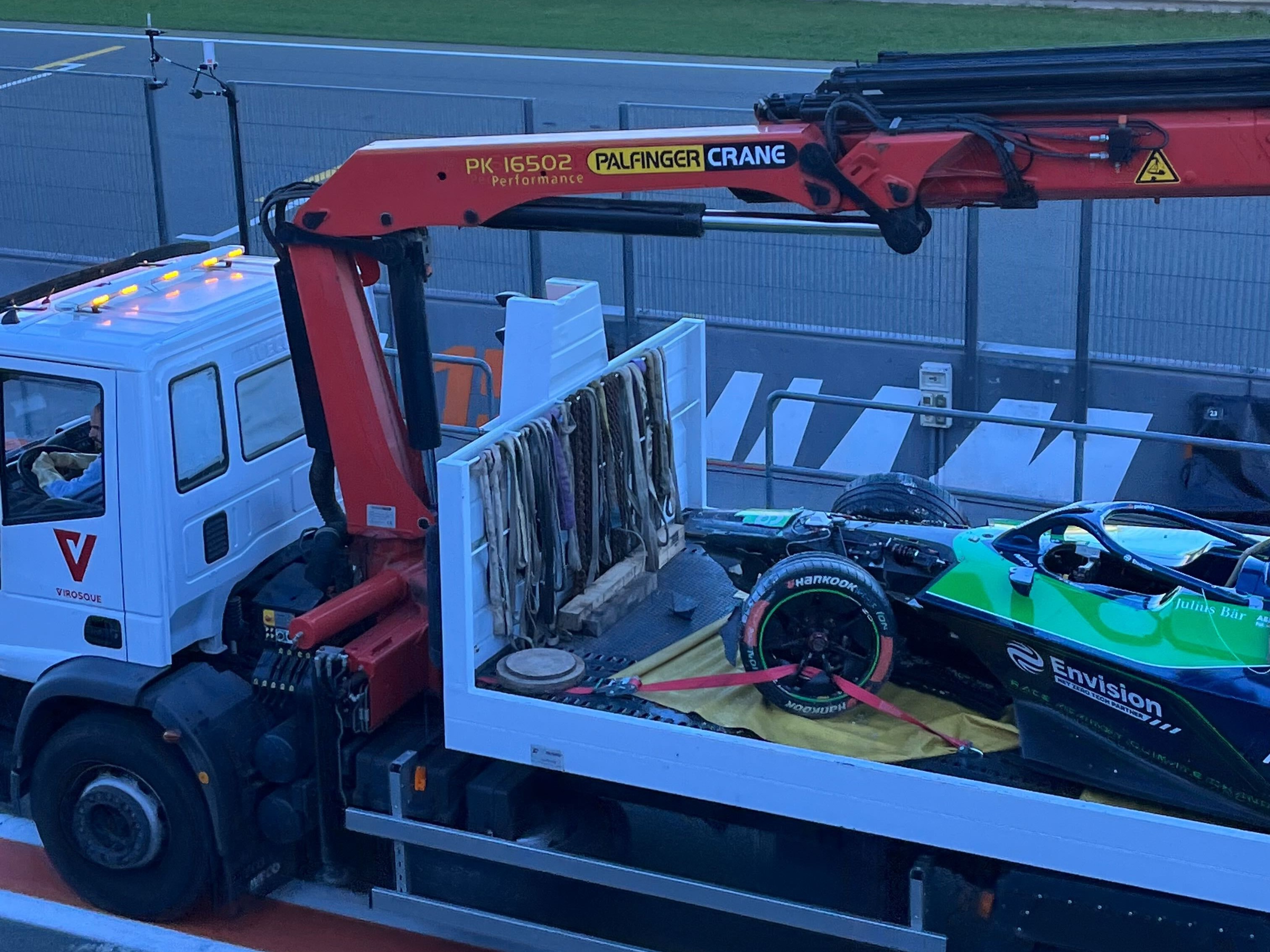 Flecks of green paint are also seen on the tyre barrier, one of the tyres propped upright.
Now, beyond that scene comes another 'Big Cat'. It's Mitch Evans for the manufacturer team, and he looks quick. He also looks smooth as he flows through the section of corners in a neat arc, confirming Turvey's remarks on how the new cars' diet has allowed them to rotate in a visually more dexterous demeanour.
Don't believe too much what you read from the drivers' PR blurb or stilted TV soundbites.
These cars are not on the whole very popular from a pure driving point of view. However, they will provide some fantastic racing and some lurid balletic slides for the photographers and fans to enjoy. If it's wet, well, stand clear!
The DS and Maseratis look like they are able to push and get on top of the rotation and angles of attack from T3 to T4 much better than anything else. That's reflected in the laptime – but so too is the Nissan's smoothness through this section, with Rene Rast especially graceful as he builds his confidence with every metre of every lap for NEOM McLaren.
Piercing this serene moment is a wake-up call. Sacha Fenestraz's Nissan runs a little wide on exit of T4, kicking up dust that lingers in the air for an eternity.
The newbie driver's moment is followed by a newbie team's own micro-drama as an ABT Mahindra runs even wider and frankly looks much more unstable.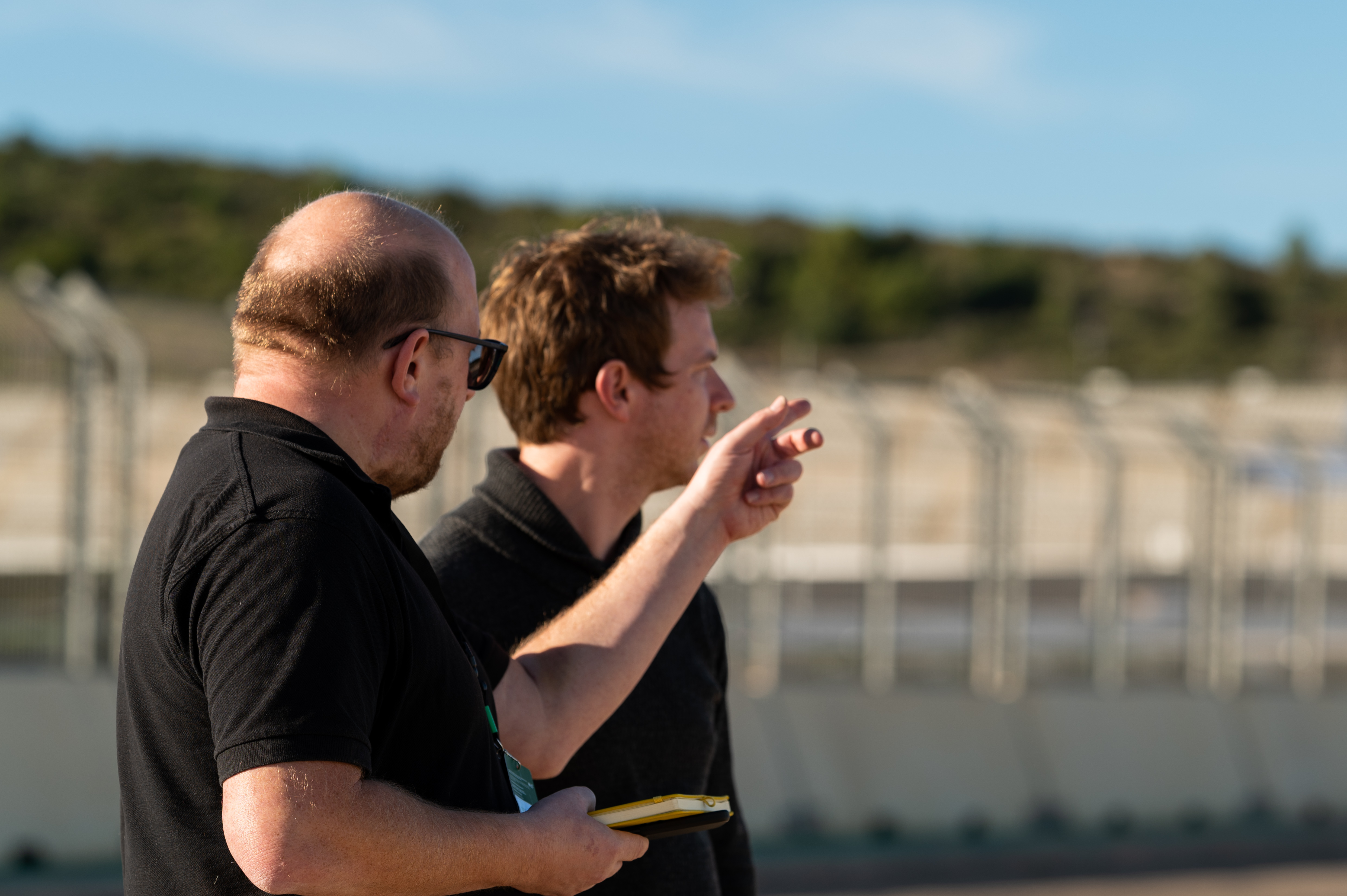 Without the luxury this year of the driver abbreviations atop the car's engine cover it's impossible from our view to know if its Nico Mueller or Robin Frijns. The ultra-sharp flick of lock and slight squirrelly flourish very much suggest the latter.
The drivers now have a totally different challenge in the cockpit in Gen3.
The car platform itself, in terms of the wheelbase and set-up, is one thing, but the driver has a different style of braking with a front spec powertrain now, too. Working in combination with the front friction brakes, the rear powertrain and a different tyre mean that the whole dynamics of the cornering phase are different.
It suggests that the drivers are having to, at this exploratory stage at least, consult much more in depth with their engineering teams on how to get the best from their stead.
"I think it will be tricky because the cars don't have that much downforce still and also in braking it's still easy to lock all four wheels, definitely," says Turvey.
"I think Hankook [which has replaced Michelin as tyre supplier] has come into a championship like this where they've got to produce a tyre for all conditions and it is a big challenge.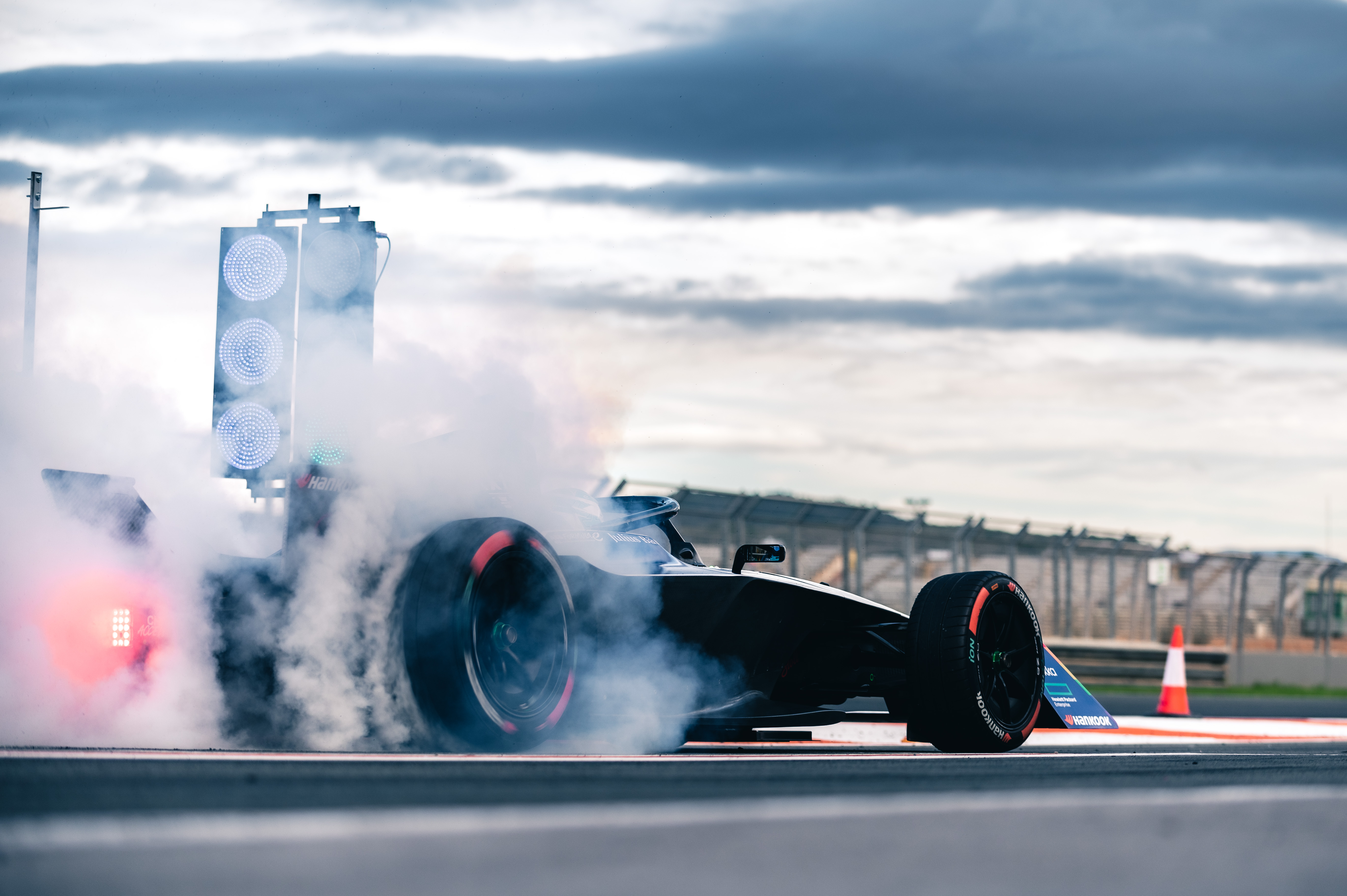 "The tyre doesn't wear anywhere near as much as before, which is quite impressive from Hankook."
Drivers are pushing the new tyres hard but they will stay in a decent window. They will drop off at some point though, but the window is now much wider – meaning that drivers will need to be more instinctively aggressive.
The preparation period is there plain to see as Vergne smashes them into the tarmac in a warming exercise with belligerent force. These things seem indestructible and there were zero issues with them at Valencia, which – whether or not the drivers actually like the rubber or not – is an impressive feat by the Korean company.
Inside the cockpit Formula E drivers will still be the juggling psychic octopus creatures seen in previous seasons as physical and mental agility meld.
"There is probably a bit more complexity with the front powertrain so yeah, there's almost probably more settings that you can adjust," observes Turvey.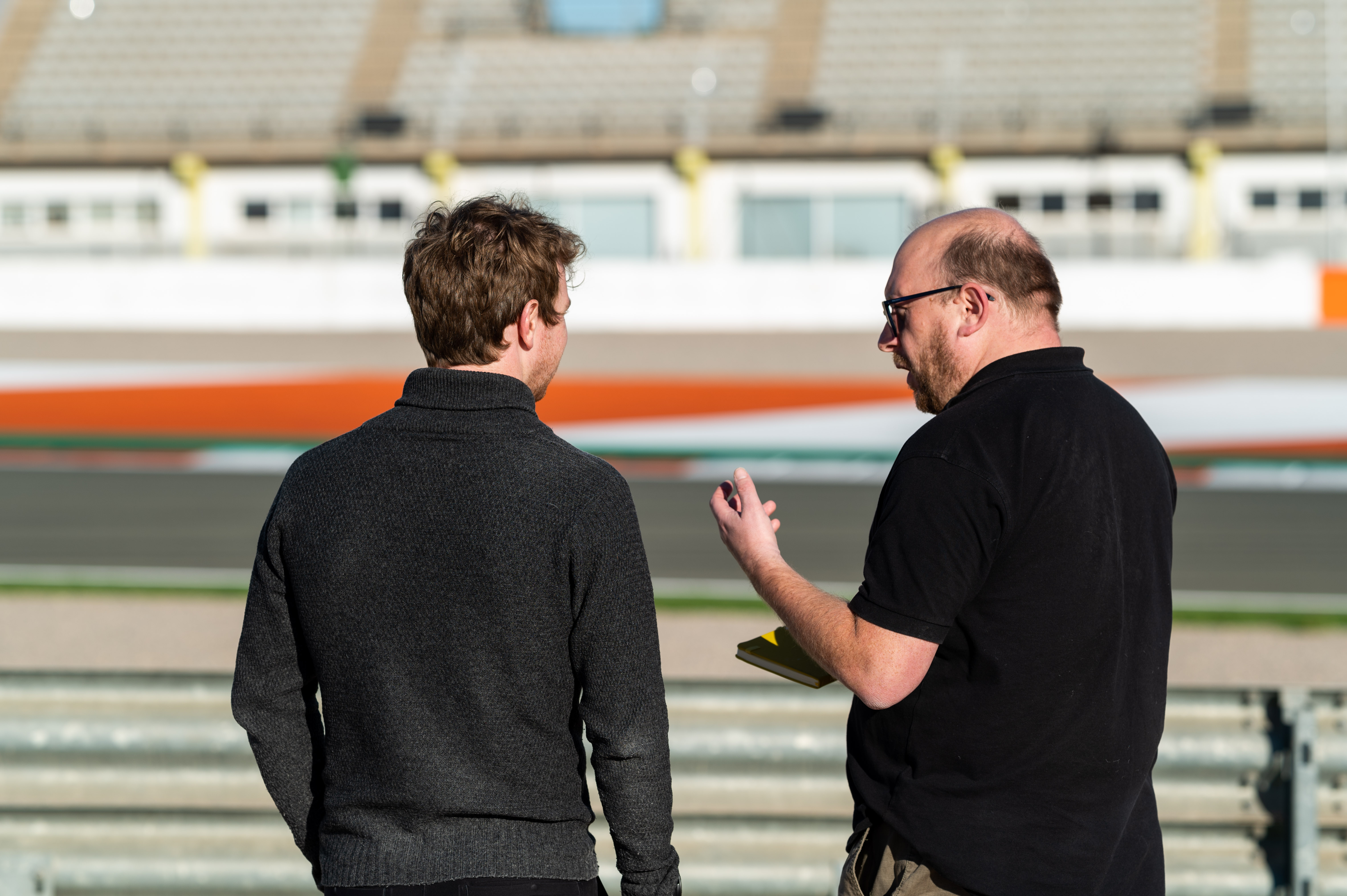 "In the race and how you manage the energy and all of that is pretty similar to probably Gen2 but it'll be interesting to see how the first few races go.
"That's because I think actually the way you manage the race is similar but the amount of regen now with the front and rear motors is going to be a bit different from the strategy side.
"I think there'll be a lot of development this year because obviously people are still getting to know the car through testing, so I guess people are still developing and through the season there'll be a lot of continuous development."
As we leave the mid-speed T3-5 complex, Turvey pauses to take a few photos and instantly nails a panning shot. The driver reflexes have other uses too so it seems, and just as Gen3 starts to come into focus also, it is clear that the quartet of cars powered by DS, Turvey's new employer, are the very early season favourites.