Formula E getting Maserati back into international motorsport for 2023 – and giving itself another evocative manufacturer name in its field in the process – was a huge coup.
It also wasn't quite what it seemed from the outside, as it's been achieved via a rule tweak and some rebranding.
But as Maserati prepares for its first top-level international single-seater programme in 60 years, it insists it's going to be much more than just 'a sticker on a car'.
It intends to assert its independence both as it takes on sister brand DS on track, and off-track too by being a major player in steering Formula E's future.
The Maserati MSG squad, formerly Venturi, enjoyed a strong start to its new era with the fastest overall time and consistently quick stints from both its drivers Maximilian Guenther and Edoardo Mortara at Valencia last month.
The Monaco Sports Group (MSG) element of the team was founded in 2022 to supersede the Venturi name, which continues to exist in innovative exploration vehicles via founder Gildo Pastor.
Maserati entered Formula E under an agreement with sister Stellantis brand DS Automobiles to provide its powertrains to be rebadged for Maserati until at least the end of 2024.
Maserati MSG has shared some test and development time with DS and has close connections with its Paris-based FE team.
But it operates completely independently using its own simulator and engineering offices in Monaco while keeping the vast majority of staff that worked under the Venturi banner.
And Maserati has its "own software technology, our own inputs, and our own engineers that are working on the Maserati components that make the cars strictly unique," according to head of Maserati Corse, Giovanni Sgro.
"We're absolutely not [just] a sticker on a car," Sgro tells The Race.
"We're part of a large family, Stellantis obviously, Stellantis Motorsport, and I think any learnings that we can have as partners in Stellantis is key."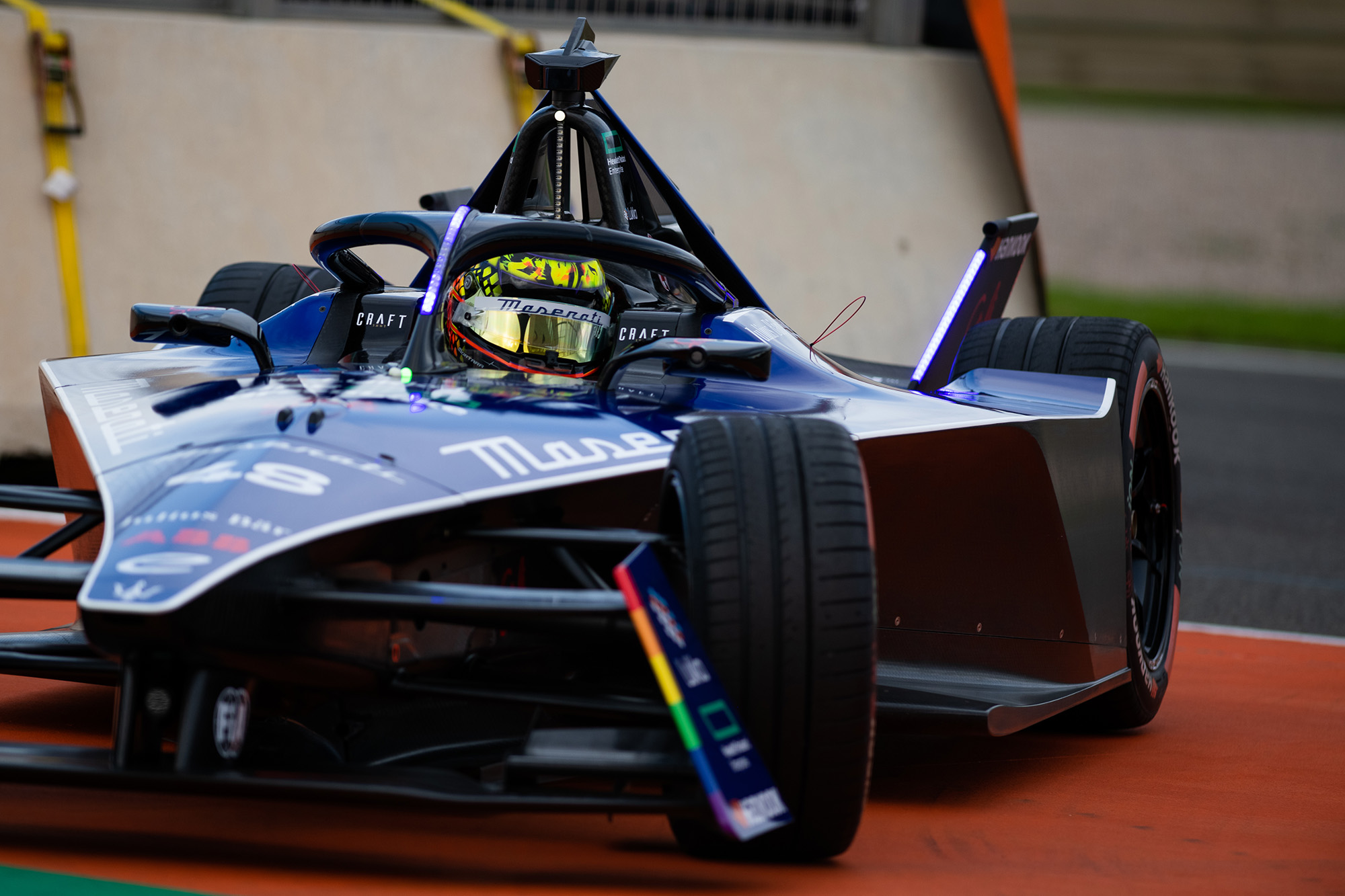 Sgro is taking an active part in the Formula E team and will attend the majority of races. He was also present at the Valencia test.
He is a marketing specialist having had a long and successful career in the high-end drinks world working for, among others, Diageo with which he became brand director before moving to Maserati last May.
Sgro is clear about Maserati's ambitions to reassert itself on the worldwide racing stage, saying he has "clear understanding" that "at the end of the day we're competitors with DS the same as we would be with Porsche or anyone else".
"I think that will be the thing that consumers, our audience, our fans will understand as we hit the track in Mexico," he adds.
"In any relationship you have to understand what each other's roles are and that is the space we're working on and working on together as a team.
"It is teamwork, and we all have different objectives – we want to be competitive on track and we leave that to MSG and to [team boss] James [Rossiter] to make sure we have the best strategy, that our drivers are performing as they should be and that we're successful.
"I personally get a great sense of responsibility when I talk about Maserati because we want to make sure we represent the brand well, and I believe that MSG is a great partner that can help us represent our brand correctly and to be successful."
The Maserati MSG team announced in October that former DS Techeetah reserve driver and sporting director James Rossiter would lead the new-look team into Gen3.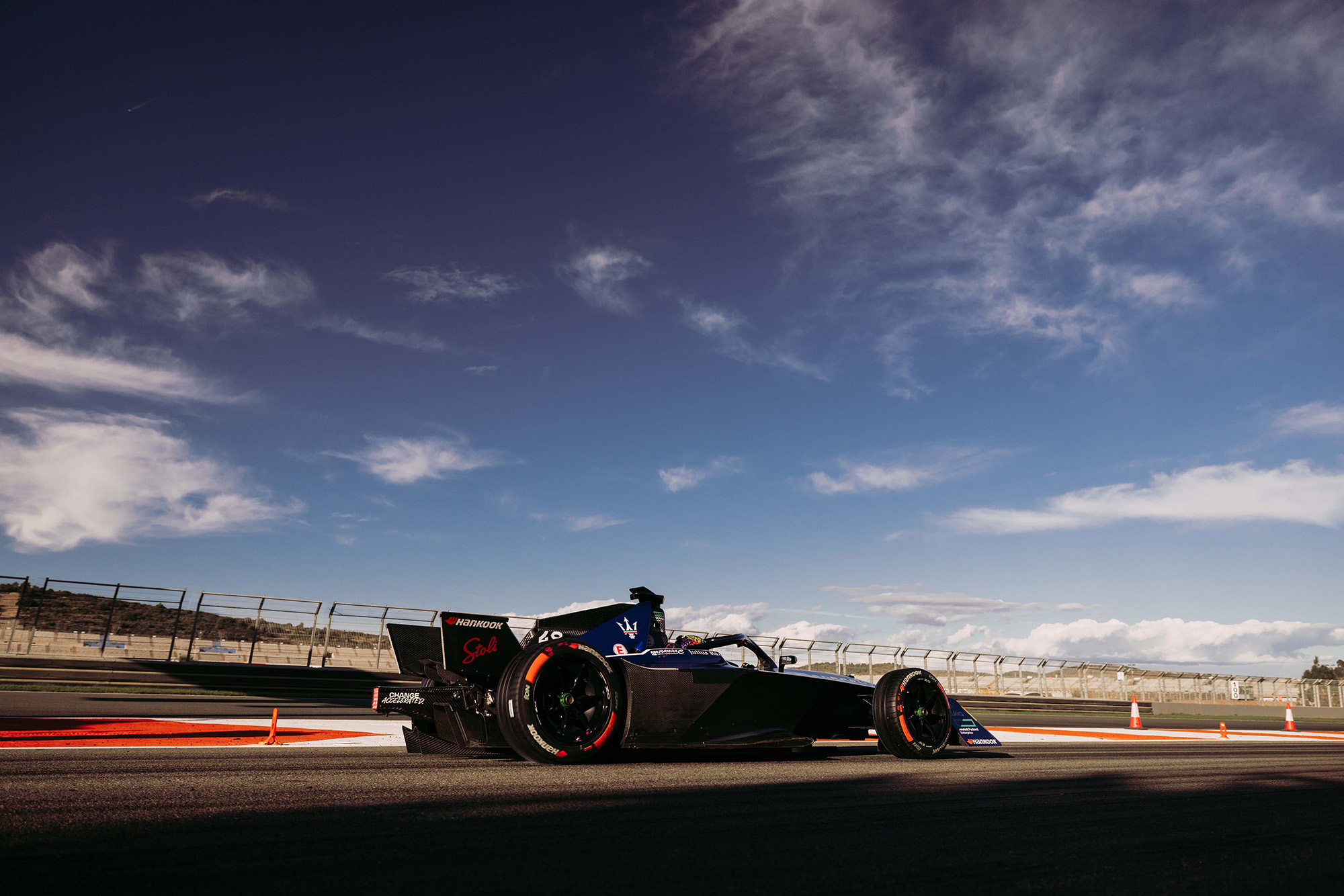 Rossiter will have overall say in most matters at the team in conjunction with owners Scott Swid and Jose Aznar but Maserati will be active in several areas including close discussions with Formula E about the series' direction.
This is because it is regarded as a manufacturer in its own right in Formula E despite not at present building its own powertrain. A deal was reached in early 2022 for Maserati to become a registered manufacturer under a new clause which allowed technology sharing and rebadging among affiliated brands such as Stellantis stablemates DS and Maserati.
According to Sgro "because we are a manufacturer I have a deal with [Formula E CEO] Jamie [Reigle], I have conversations with Formula E specifically and also [operations chief] Alberto [Longo] when it comes to the racing calendar and also some specifics on Formula E.
"I trust James in his role to actually make any decisions related to the team when it comes to performance.
I am specifically focused on making sure we position Maserati within Formula E as effectively as possible, and we leave a footprint.
"Again, we don't want to be just a car that is racing around the track, we really want to make an impact.
"I think our audience deserves to see us make an impact and Maserati's brand as a whole because we have had such a rich heritage position since 1914 and also in 1926 with our Tipo 26 race car. I think we owe it to ourselves to make sure we're distinctive all the way through."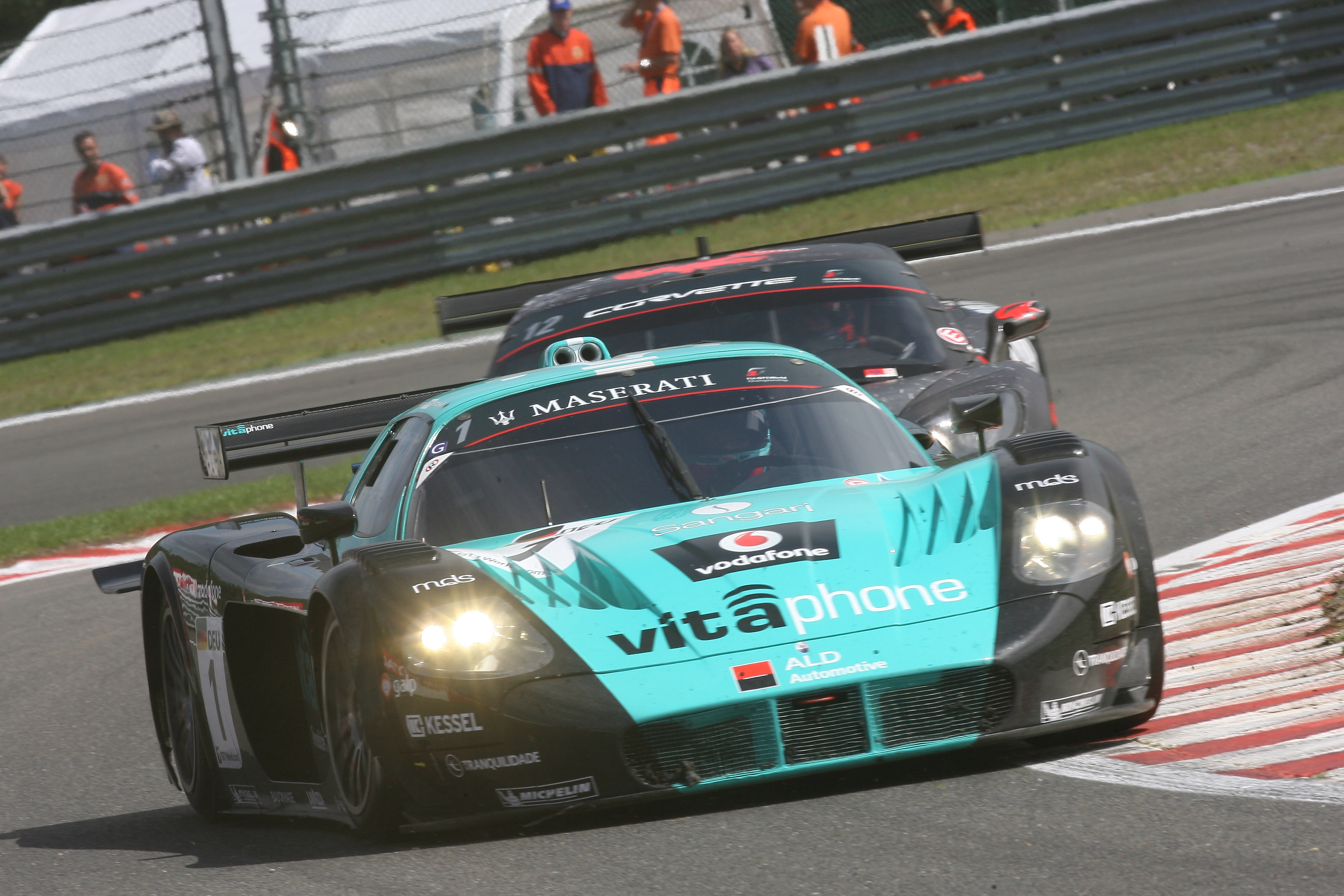 Maserati's last race victory in international motorsport came at the Interlagos round of the FIA GT1 World Championship in 2010 with Enrique Bernoldi and Alexandre Negrao. The Vitaphone team that ran the Maserati GT programme swept that season's titles, with owner/driver Michael Bartels (pictured above) winning the drivers' crown.
Its last single-seater win of note came when Pedro Rodriguez took his Maserati powered Cooper T81 to victory at the 1967 South African Grand Prix.