The Japanese Grand Prix featured two significant milestones: another runaway win from Formula 1's current dominant force that helped Red Bull to clinch a second successive constructors' championship - its sixth in total - and a first grand prix podium for 2023's most impressive rookie.
Both drivers in question inevitably have a part to play in our pick of winners and losers from Sunday at Suzuka - but who else had cause for celebration and which drivers and teams were left licking wounds?
Winners
Max Verstappen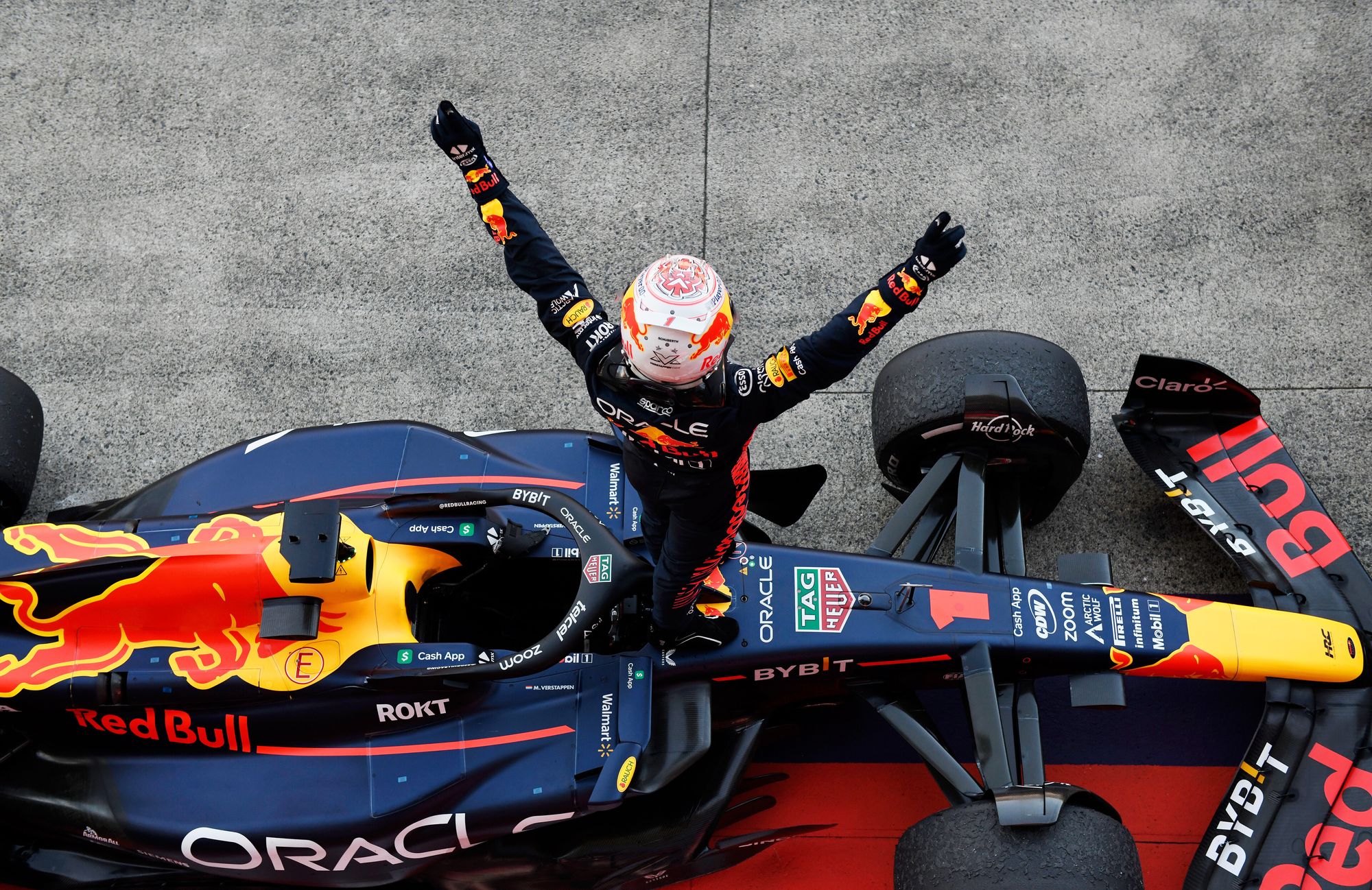 Last week's Singapore Grand Prix was a rare case of Verstappen not appearing at the top of this list in 2023, but he and Red Bull could hardly have hoped for a better response to that blip - and it does feel safe to say it was a blip given how convincing this weekend has been - than his serene cruise to victory at Suzuka.
Aside from Land Norris's challenge around the outside at Turn 1, when the McLaren was ever-so-briefly ahead through the mini-sectors, this result never looked in doubt at any point during the Japanese Grand Prix weekend. Verstappen was quickest out of the blocks in first practice and his advantage was monumental at points over the three days. That included a fastest race lap that was 1.1s clear of the next best (and 1.8s up at the time he set it).
An emphatic performance and a fitting way to seal Red Bull's sixth F1 constructors' title. Verstappen's own third drivers' championship will follow shortly. - Jack Cozens
McLaren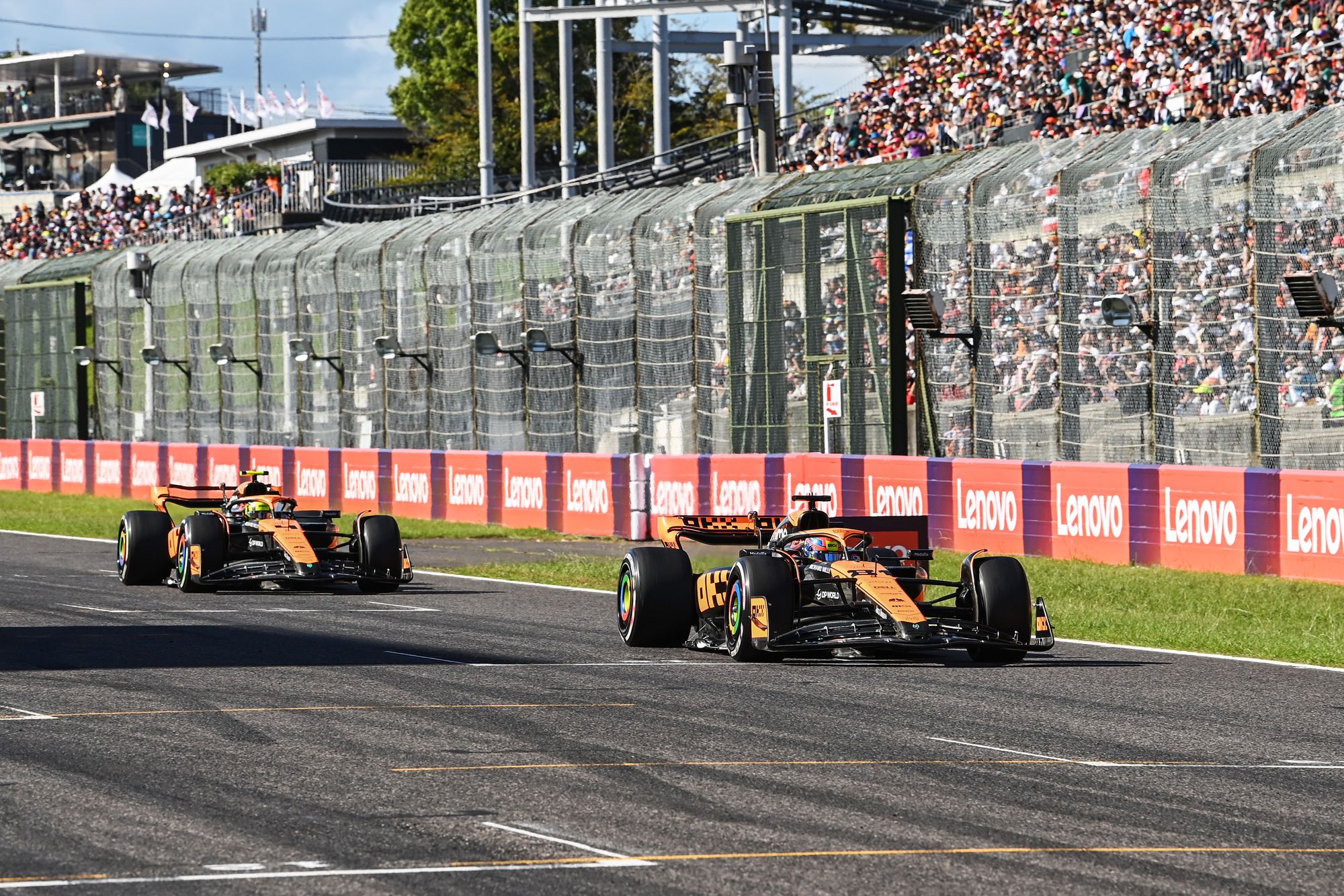 Big things were expected at Suzuka of the team that's improved its fortunes most over the course of 2023 and McLaren did not disappoint.
While Verstappen crushed all on his way to pole on Saturday, it was Oscar Piastri who rightly took most of the plaudits on Saturday with a stunning single-lap performance on his first visit to a circuit that offers arguably the most diverse test of driver skill on the F1 calendar. That only served to validate McLaren's decision to tie him down to a longer contract.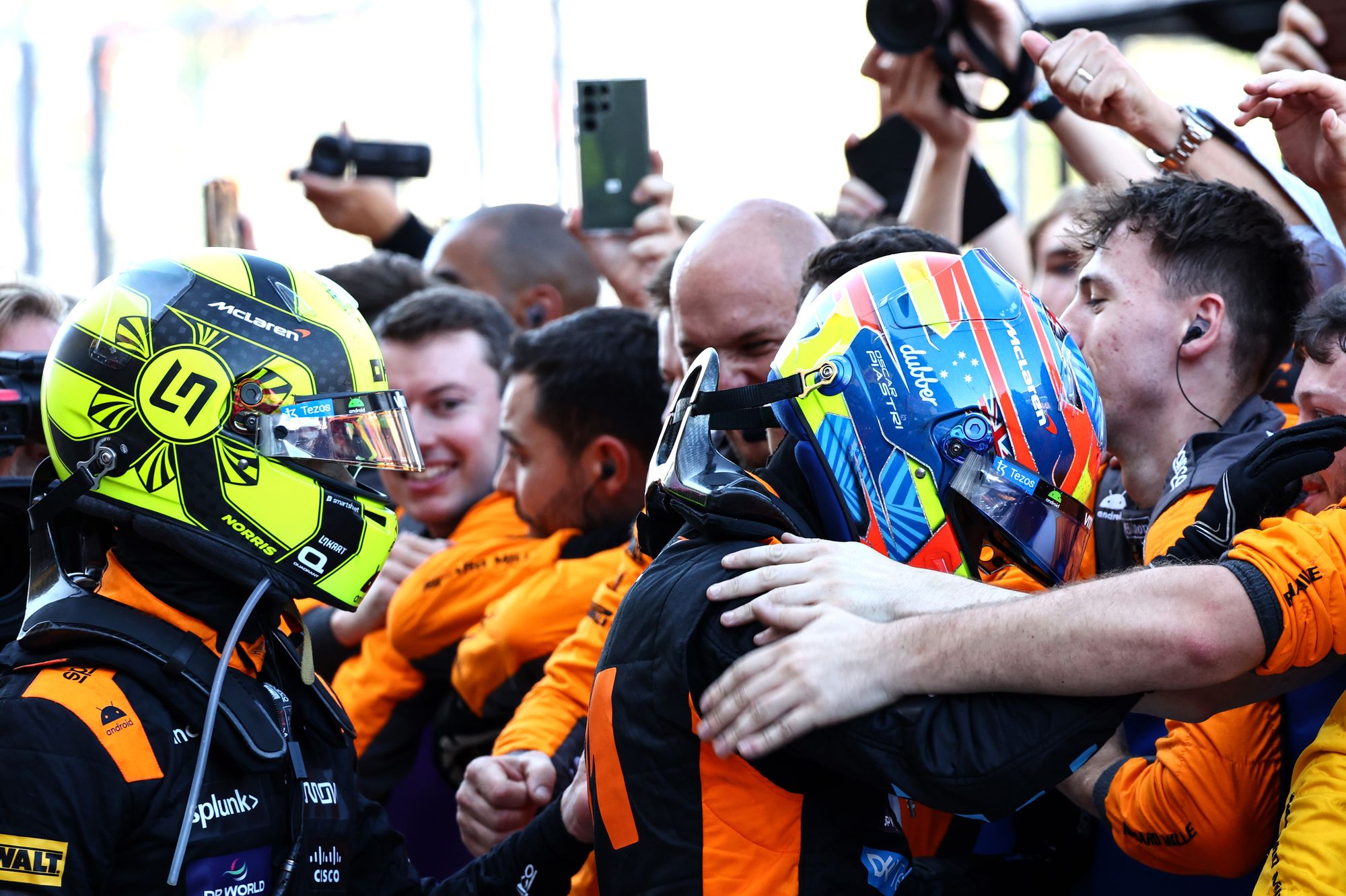 Team-mate Norris had the upper hand on Sunday en route to second - a hint of the pace offset in race trim between the two that meant Piastri slipped from podium contention in similar circumstances in Hungary before the summer break reared its head again - and the chasing pack might have been slightly closer than expected, but this was another well-executed race from McLaren and a maiden podium for its rookie was well deserved.
Importantly for McLaren, it really seems to be hitting its stride just as Aston Martin is suffering its nadir. The 49-point deficit it has in the battle for fourth looks far from insurmountable if this continues. - JC
Liam Lawson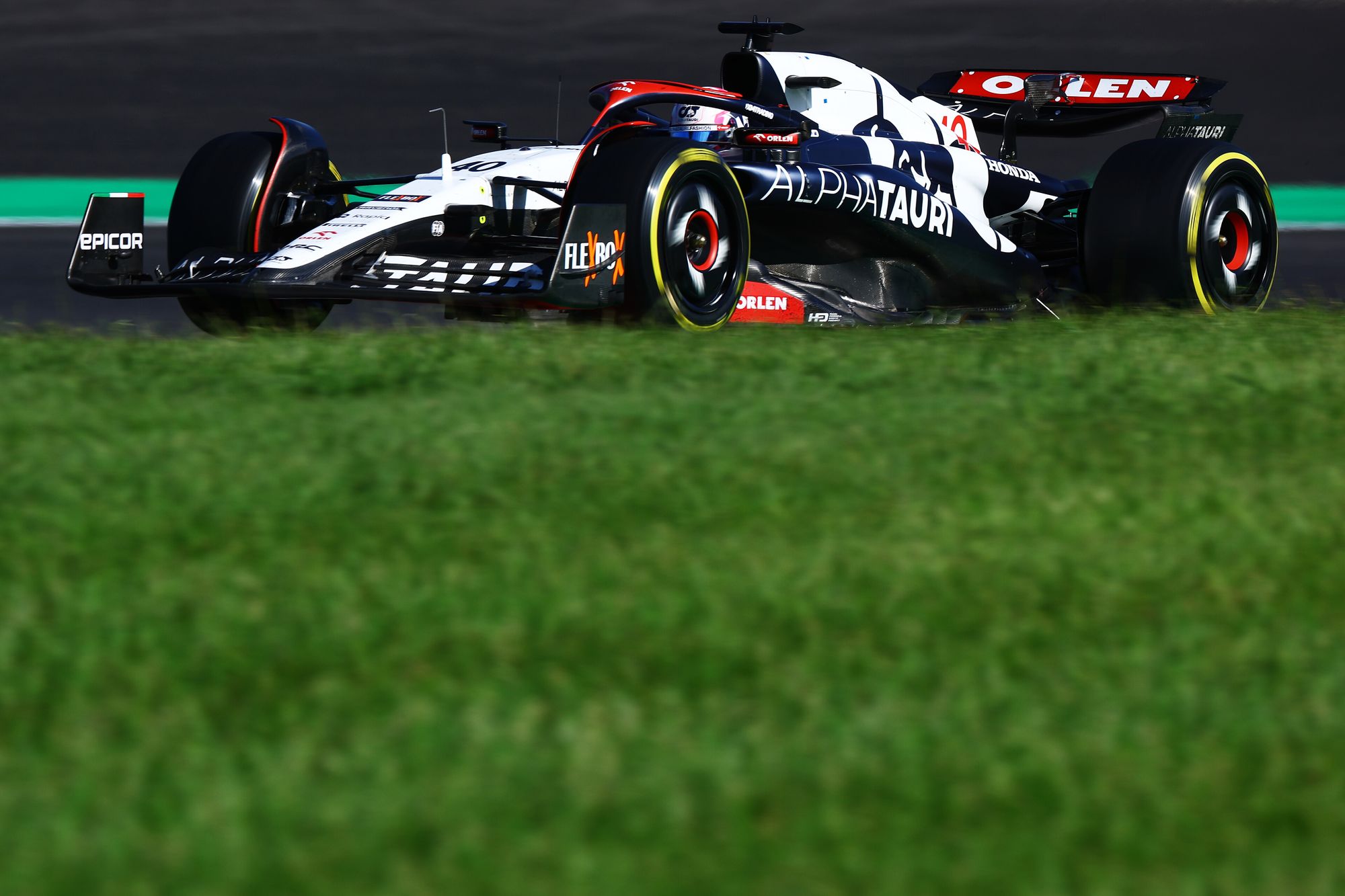 The Japanese Grand Prix marked the first proper in-race comparison between Yuki Tsunoda and Lawson, given Lawson missed Friday at Zandvoort and Tsunoda didn't complete a racing lap across Monza and Singapore.
So for Lawson to best Tsunoda in the first direct Sunday comparison and on the very same weekend that Red Bull picks Tsunoda and Ricciardo for AlphaTauri for 2024 was highly significant.
He came out on top of their opening-lap tussle to jump ahead of Tsunoda at the start, only to then be undercut at the first pitstops. But Lawson then performed an undercut of his own on Tsunoda after their second pitstop as Tsunoda extended his middle stint.
This left Tsunoda on fresher tyres chasing down Lawson who, via help from his race engineer, did everything he needed to keep Tsunoda just out of striking range for the remainder of the race - despite Tsunoda lapping between half a second and a second faster than Lawson in clear air.
It was far from a perfect race - his peak pace seemed adrift of Tsunoda's - but it was just as well executed as his points finish in Singapore and impressing versus Tsunoda is far more important to Lawson's future prospects than picking up a point or two.
Lawson doing this on the same day Sergio Perez (the man Lawson wants to replace at Red Bull one day) and Logan Sargeant (the man Lawson would like to replace at Williams next year) have arguably their worst days of the season feels particularly poignant. - Josh Suttill
Esteban Ocon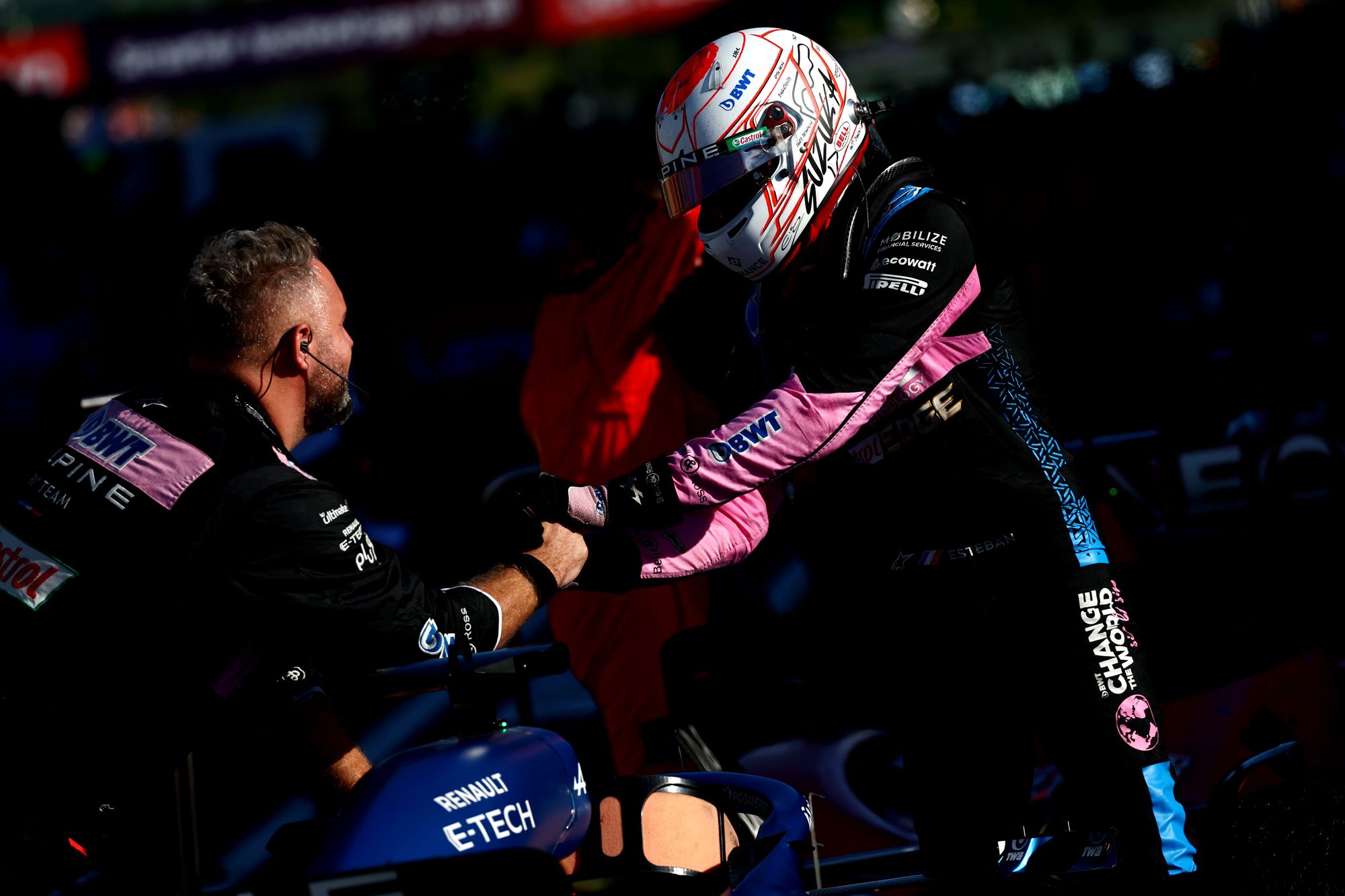 Alpine had spent the weekend looking like a firm Q2 exit team and at risk of being upstaged by a few smaller rivals in the fight for the final points.
But it came away with a double-points finish, and Ocon slightly contentiously ahead thanks to a last-lap team order to Pierre Gasly that left Gasly furious (while Ocon argued he'd agreed to similar requests plenty of times).
This was a strong day from Ocon regardless, though - especially considering it began with him wobbling around on three wheels after his startline squeeze with Valtteri Bottas and Alex Albon caused a puncture.
He then made the one-stop strategy his battered car was switched to work very, very well, helped by a long and stubborn stint holding off former team-mate Alonso.
Gasly might not have been keen on it, but ninth for Ocon was a good reward for a dogged drive. And if he's right that Gasly should have known he'd need to give his place back after an earlier favour from Ocon because that's standard Alpine practice then his team-mate's rage isn't Ocon's problem.
Or if it turns out Alpine could've handled this one better when all the exact conversations emerge, then it still doesn't take anything away from Ocon's efforts in going from first-lap puncture to points finish. - Matt Beer
Losers
Sergio Perez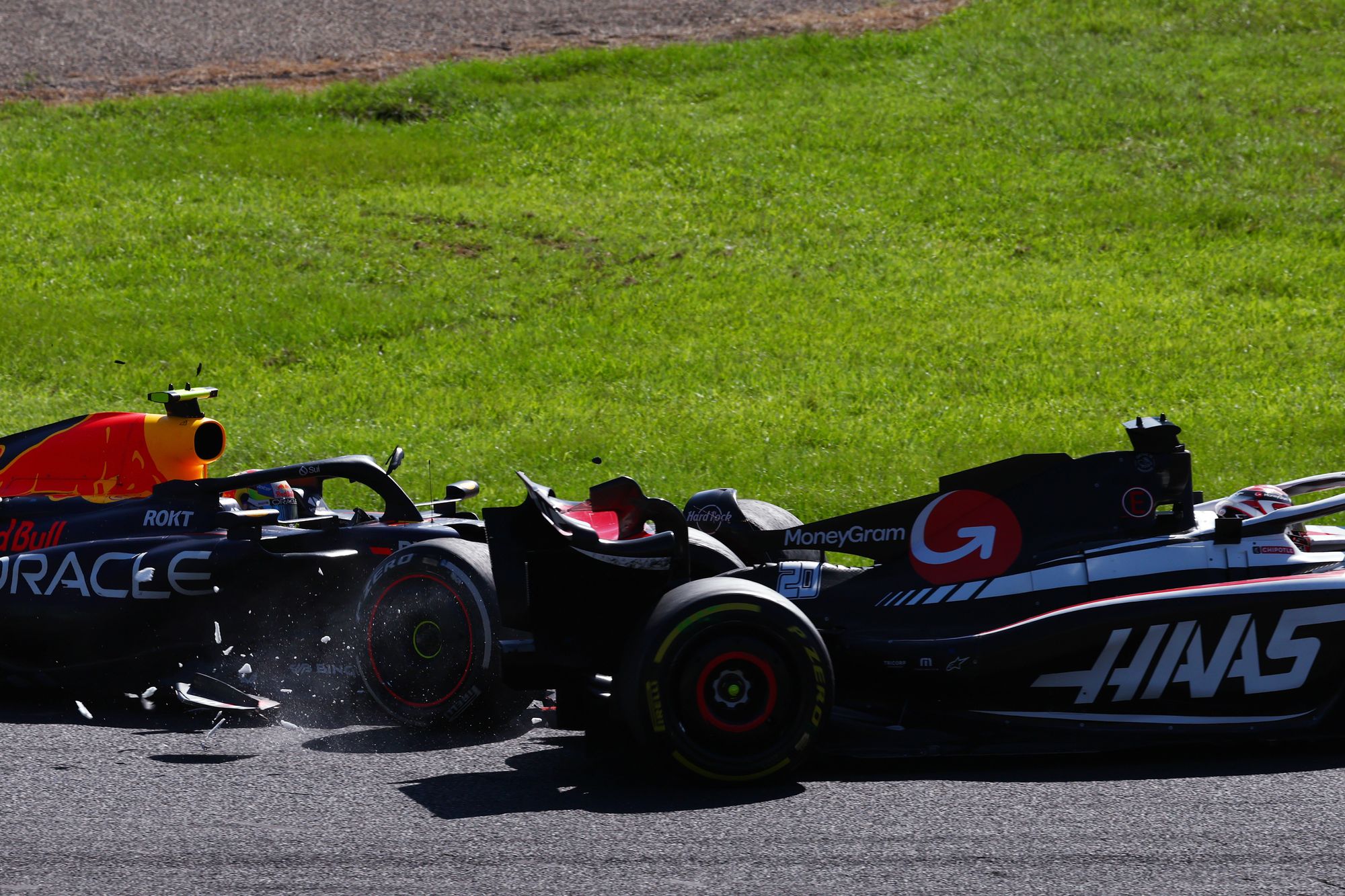 Perez has played a part in Red Bull's commanding 2023 constructors' championship victory.
But Red Bull's rivals doing a bad job of 2023 has actually played a bigger one, because given their driver line-ups if Mercedes, Ferrari or McLaren had begun the year with cars somewhere near Red Bull's pace then even Verstappen's extraordinary solo efforts wouldn't have been enough.
Qualifying underperformance: not great but nothing new. Startline clash: one of those things at Suzuka really. Pit entry penalty: not ideal but hard to judge from the cockpit. Punting Kevin Magnussen off the road in a move that made the second driver in the world champion team look like a mid-1980s pay-driving backmarker: really poor.
Perez is actually much, much better than he's looking at the moment. There's no shame at all in being a bit slower than Verstappen, but this is just too messy. - MB
Mercedes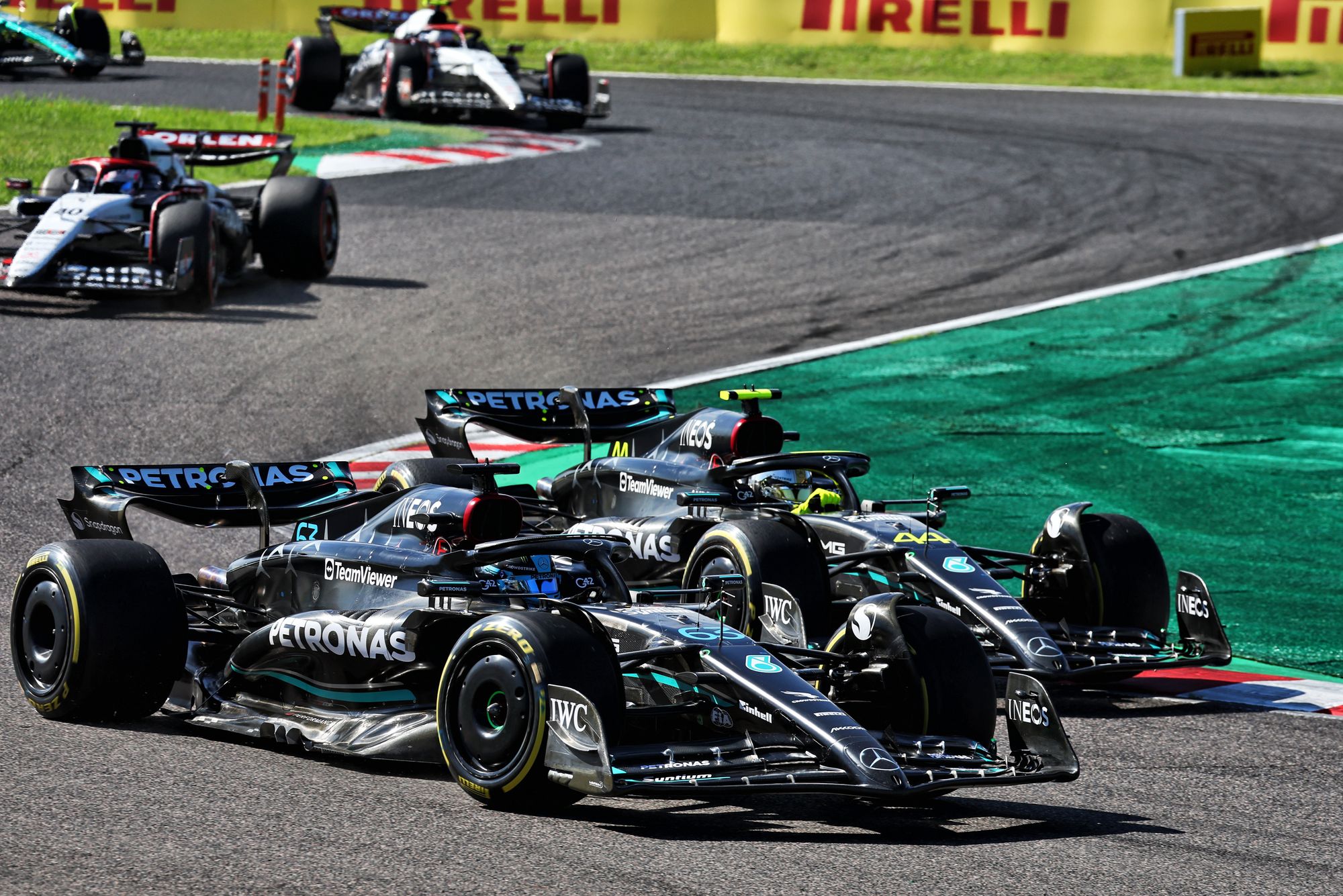 Fifth and seventh, and only four points lost to its main constructors' rival Ferrari, is not a disaster for Mercedes by any means.
And things could've been a lot worse if some of those wheel-to-wheel moments between George Russell and Lewis Hamilton hadn't been handled so well, or they'd been less professional and grown-up about it all post-race.
Yet none of that was really the problem at Suzuka.
The car just wasn't very quick, and doesn't look like it's getting anywhere closer to Red Bull at a time when both McLaren and Ferrari are.
That's why so many of Hamilton's comments this weekend felt like they were far less about what was going on at Suzuka and far more about a growing fear that 2024 might feel like this too. - MB
Aston Martin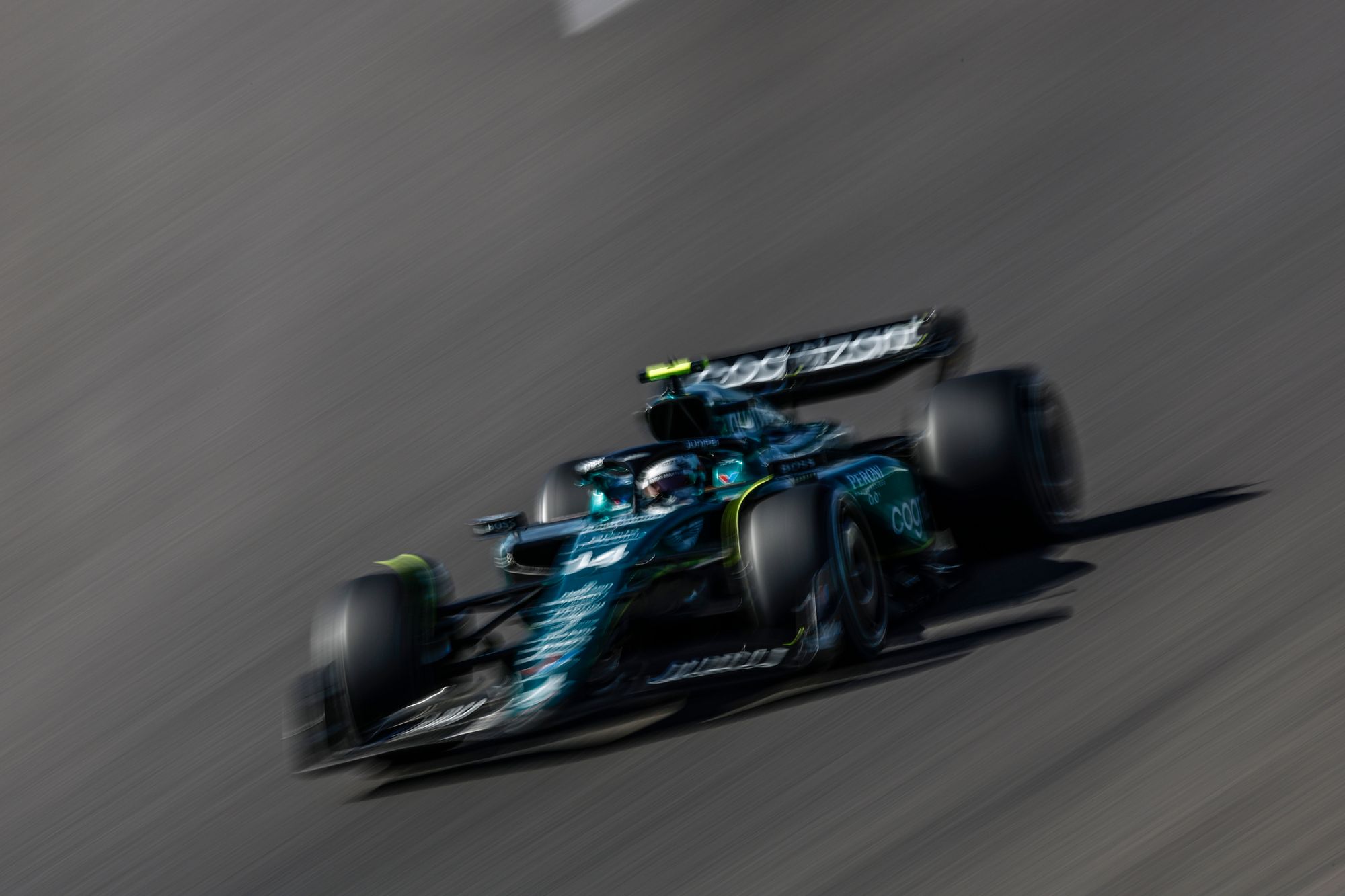 When Alonso and Lance Stroll ran sixth and 12th - gaining four and five places respectively from their grid slots - as the safety car was deployed at the end of lap one, Aston Martin must surely have been expecting even a slight upturn on its recent run of results.
But that was as good as it got. Stroll, unable to mount a meaningful attack on the AlphaTauris, was out after 20 laps with a rear wing failure, while Alonso found himself hamstrung by an earlier-than-ideal first pitstop, a lack of straightline speed, and probably some caution too as Aston sought to avoid a repeat rear-wing drama (Alonso was asked mid-race to minimise any kerb strikes).
He played down any angst picked up over the airwaves - describing those broadcasts as "classic FOM radio, completely out of context" - but eighth at the flag was another subdued result.
If there are any tiny crumbs of comfort they are that Alonso preserved (by the skin of his teeth) his 100% Q3 record in 2023 - he's the only driver who has that intact - that he returned to the points after a Singapore nightmare, and that he at least got the better of old team-mate Ocon, having been frustrated by his Alpine for a second race in a row. But you really have to go reaching for those.
Worryingly for Aston Martin, it really seems to be suffering its nadir just as McLaren is hitting its stride. The 49-point advantage it has in the battle for fourth won't last long if this continues. - JC
Logan Sargeant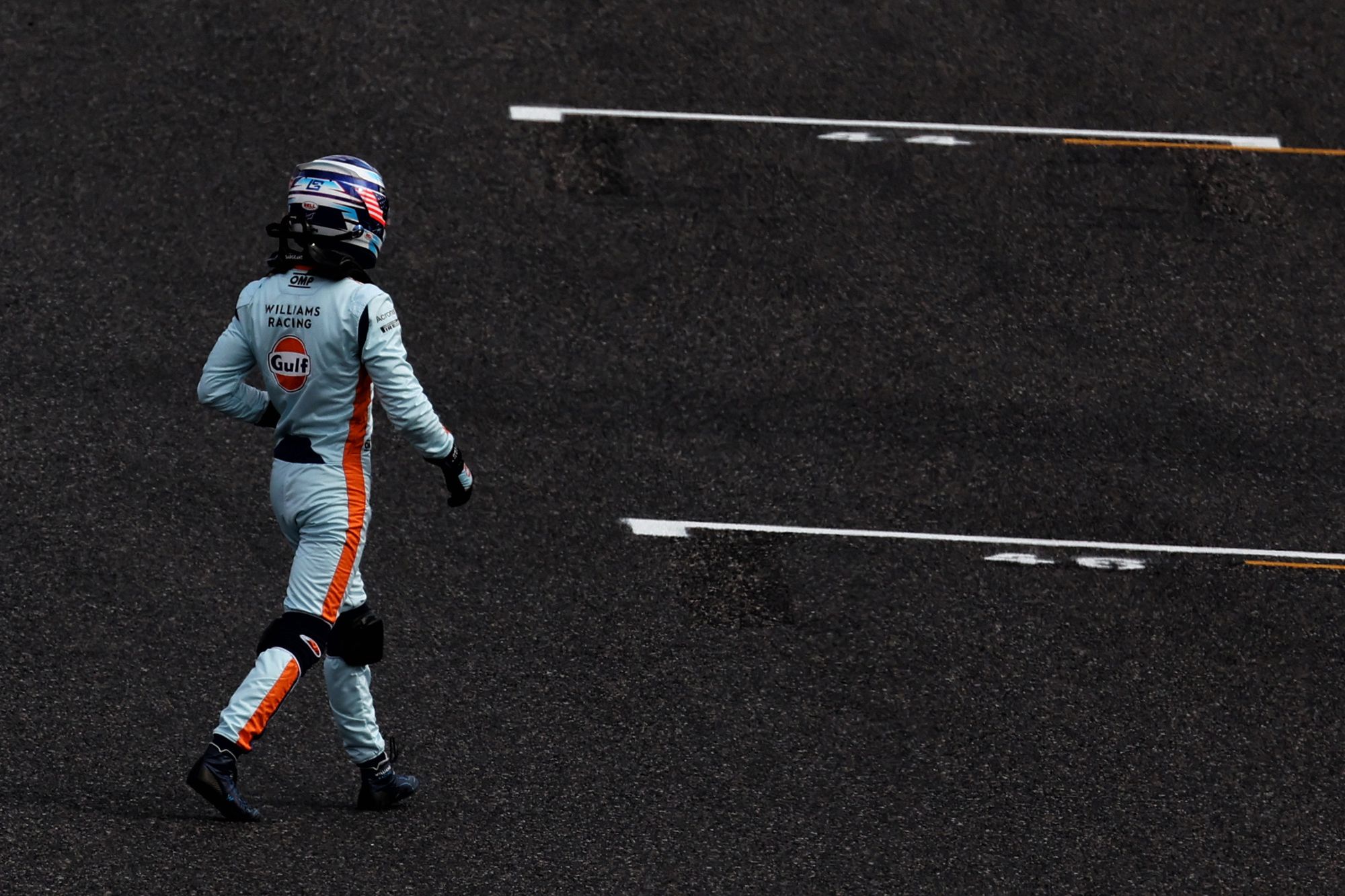 Sargeant's rookie F1 season has been far from plain sailing but the Japanese Grand Prix will surely go down as his lowest moment yet.
He wrecked his Williams before even setting a lap in qualifying then had to start from the pitlane with a 10-second penalty for a bizarre "third car" breach during the rebuild of his battered FW45, then started the race well enough only to clatter into Valtteri Bottas at the hairpin.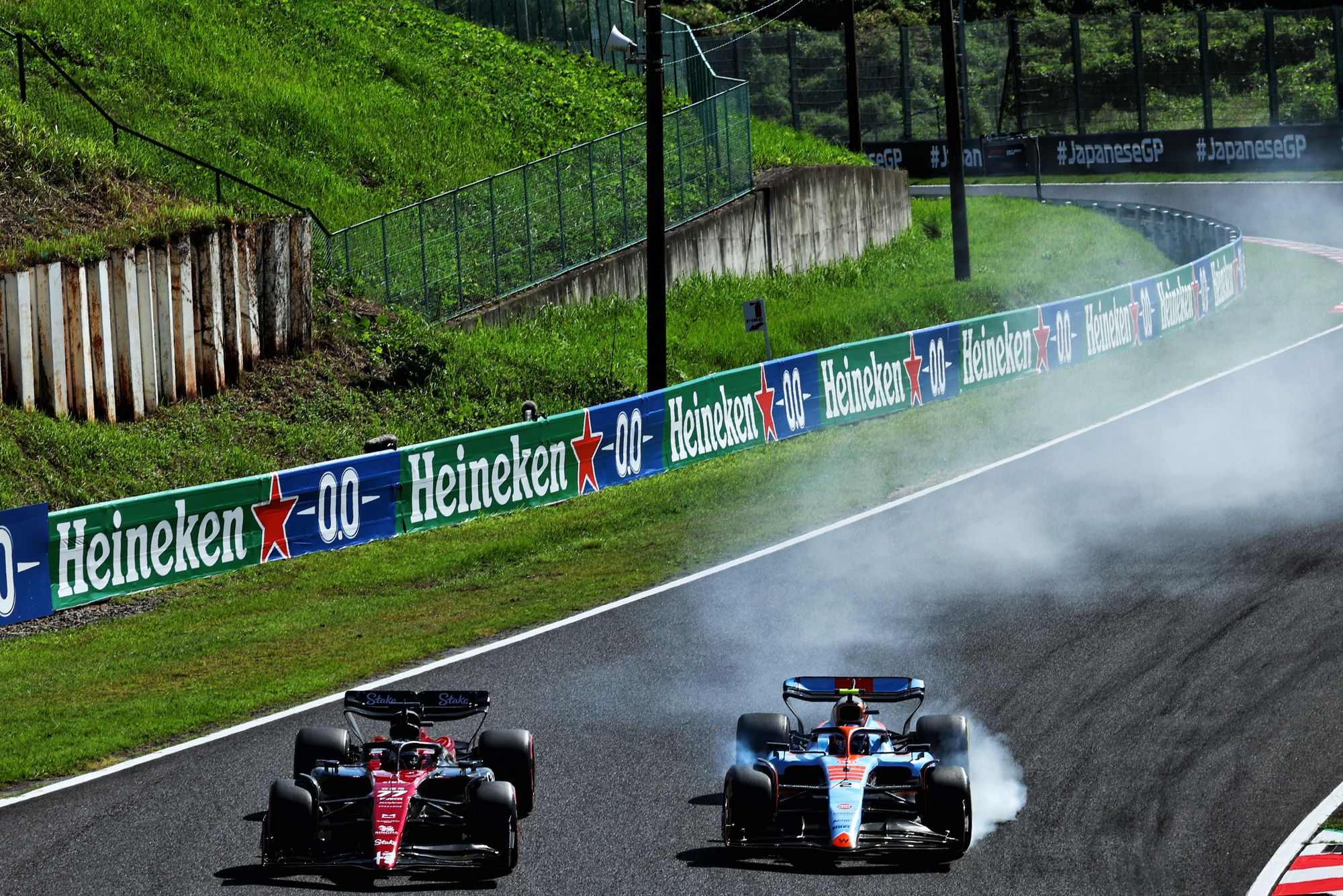 The contact with Bottas - the second time in three races he's ploughed into the Alfa Romeo driver - earned him a five-second time penalty that he served before retiring later in the race with damage.
It couldn't have come at a worse time for Sargeant, who is fighting to convince Williams that he deserves a second year in F1. That's something he's rapidly running out of time to do. - JS
Valtteri Bottas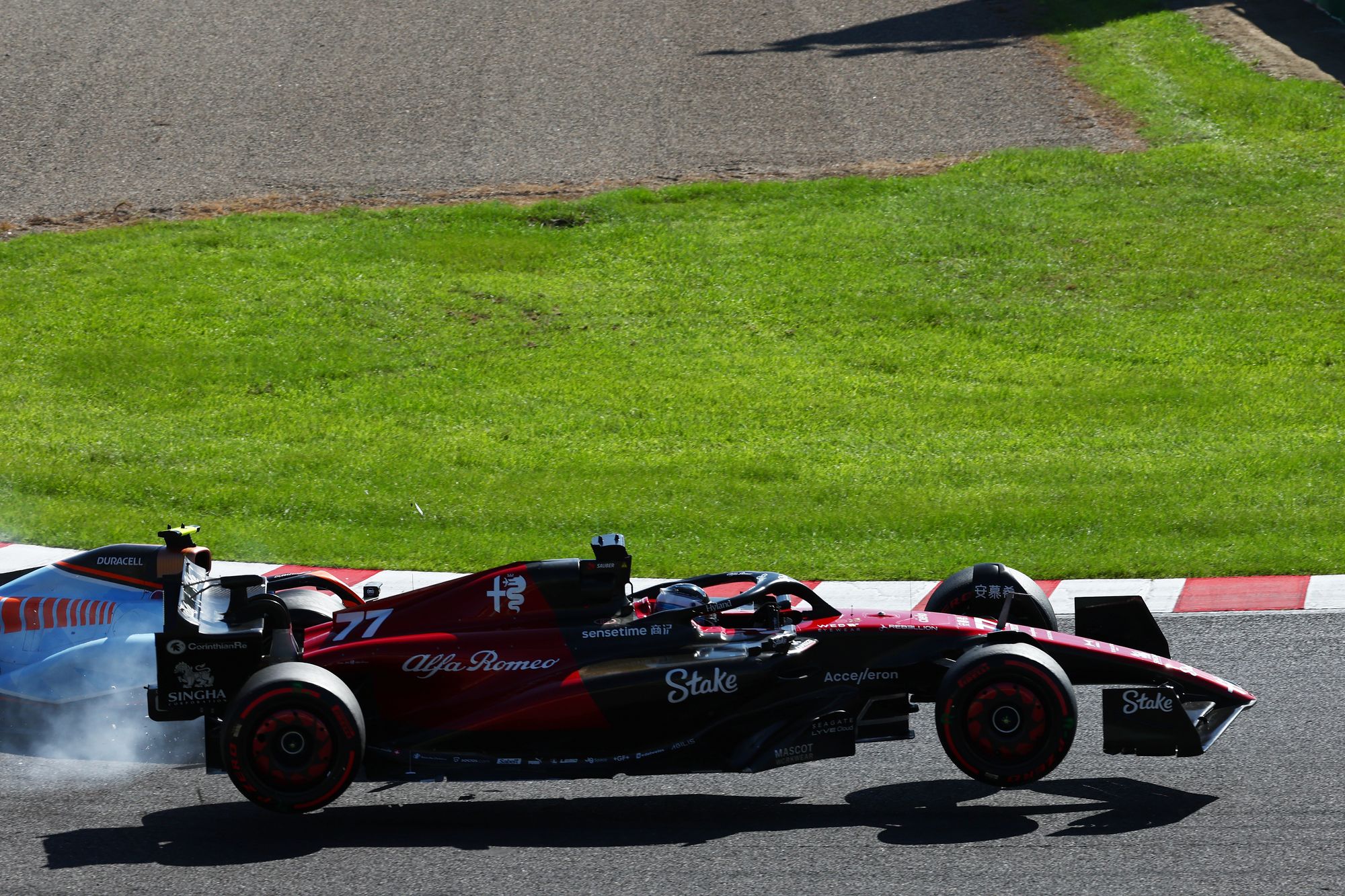 Alfa Romeo and Bottas headed to Suzuka with high hopes after a demoralising Singapore GP weekend where it had to run a compromised set-up that made a points finish a near impossibility.
Things didn't actually get much better at Suzuka though with a double Q1 elimination followed by Bottas being involved in the opening lap multi-car contact on the run to Turn 1 where he found himself between Alex Albon and Ocon.
He just about survived that incident, only to then be knocked into the gravel a few laps later by Sargeant. His bruised Alfa was mercifully laid to rest later in the race but any hope of Alfa's recent upgrades bearing more fruit here - with team-mate Zhou Guanyu driving a quiet race to 13th, only ahead of the Haas drivers - was always a long shot. - JS