Sebastian Vettel says Mugello "deserves" to host a grand prix after completing half a day of running in a 2018-specification Ferrari SF71H at the Italian track on Tuesday.
Vettel split the driving at the Ferrari-owned circuit with team-mate Charles Leclerc as the team and drivers prepared for the delayed start of the 2020 Formula 1 season at the Red Bull Ring on July 5.
Mugello has emerged as a serious contender to host a world championship race for the first time, with F1 still evaluating whether to add additional races in Western Europe to the schedule confirmed earlier this month.
It is one of the leading contenders for a race along with Hockenheim and Algarve, but while it has been regularly talked about as a potential venue this is the first time a senior Ferrari figure has mentioned the possibility.
"I really think Mugello deserves to host a Formula 1 Grand Prix," said Vettel in a Ferrari press release.
In a video issued on social media by the team, he added: "Obviously [it's] great to have the chance to be back in the car after such a long time and on a circuit like this I think it felt pretty incredible.
"I think Mugello is one of the favourite tracks of all drivers, so should we come here to have a grand prix this year, that would be great and for sure even greater if we were allowed to have fans on the grandstand."
Vettel last tested at the circuit behind the wheel of a Red Bull in 2012 during an F1 group test.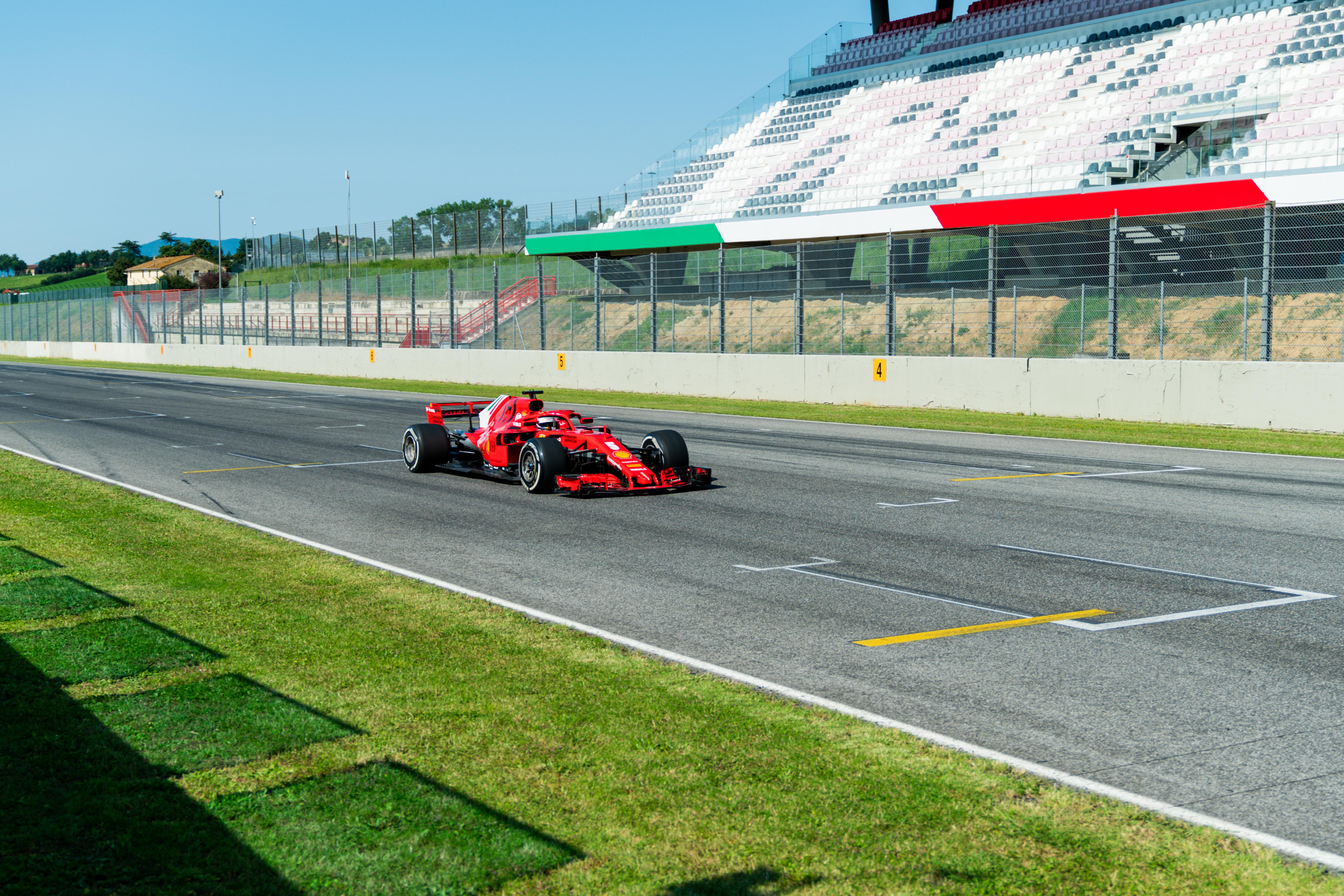 Mark Webber, Vettel's then team-mate, has suggested that an F1 race at the track would be "brilliant", but warned that the fast, sweeping configuration would be a big physical test for the drivers.
Ferrari both drivers completed the equivalent of a grand prix distance of running, with Vettel in the car in the morning before handing over to Leclerc.
Although Leclerc drove the 2020 Ferrari in a demonstration event in Maranello last week, like Vettel this was his first serious running in an F1 car since pre-season testing.
"I'd missed it," said Leclerc.
"Even though I've been pretty busy with virtual racing during this long break, I needed to once again get that physical impression of speed.
"Being able to drive on such a spectacular track as Mugello, for the first time at the wheel of a Formula 1 car, helped to make this day even more memorable.
"Now, we're looking ahead to the season and as from next week, things get serious!"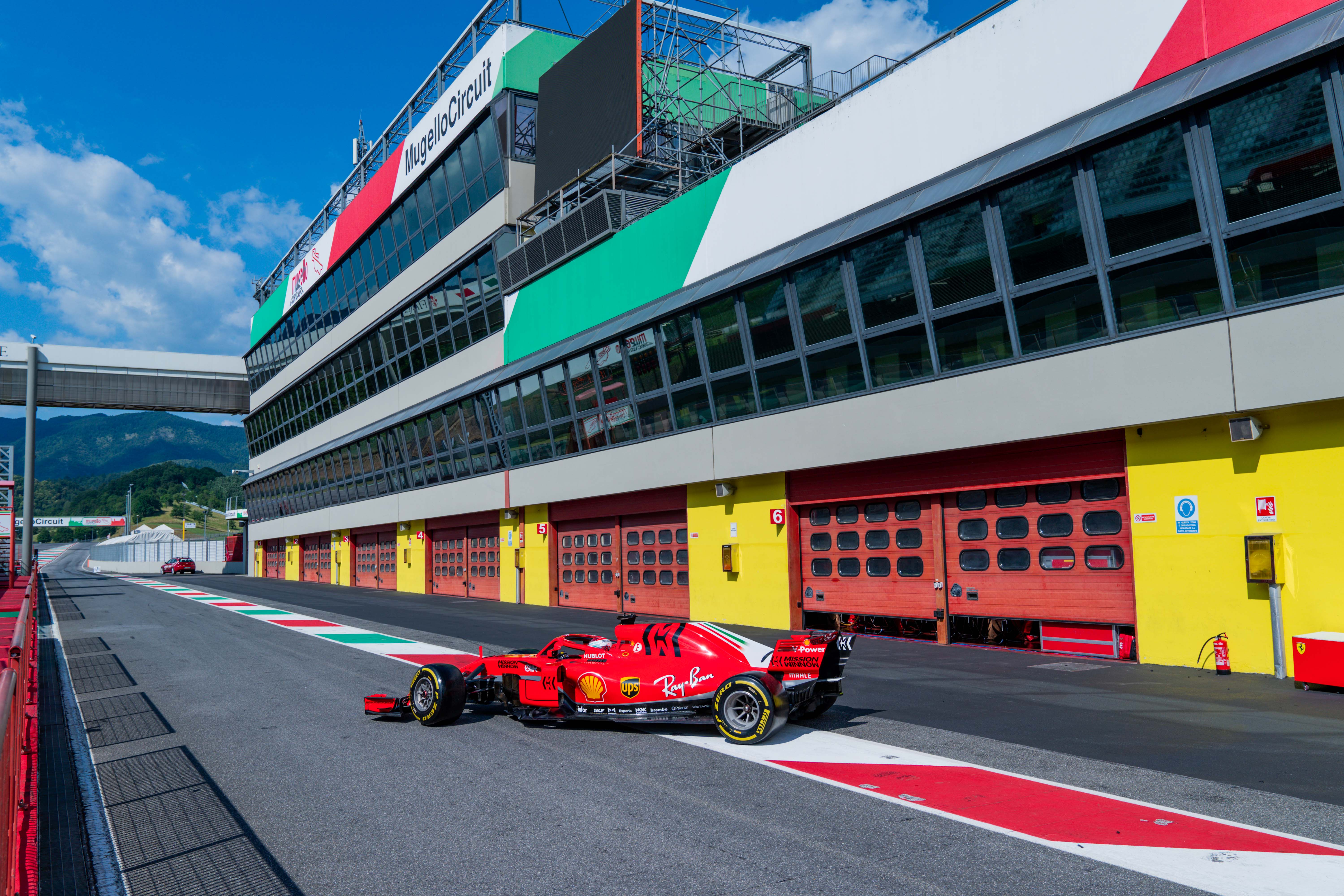 Ferrari also used the test using the COVID-19 safety provisions that will be in place for the Austrian Grand Prix.
This included mechanics and engineers using masks and respecting social distancing in a modified garage.
Ferrari is the fourth team to return to the track, following in the footsteps of Mercedes, which ran over two days at Silverstone with a 2018 car two weeks ago.
Renault ran a similar test with its 2018 car at the Red Bull Ring last week, while Racing Point completed a promotional day with its latest car at Silverstone.
AlphaTauri will run its 2020 car on a promotional day at Imola, which is another circuit that is available to host a grand prix this year, tomorrow.