Mugello is closing in on hosting a Formula 1 race for the first time by joining the 2020 calendar as an extra European round.
F1 has only confirmed an eight-race European schedule so far for its revised 2020 season, after the coronavirus pandemic wrecked its original 22-race plan.
As has previously been reported, F1 has multiple 'joker' options available to it as it seeks to establish a full 2020 schedule, with Hockenheim and Mugello the favourites but Imola and Algarve also candidates.
It appears that the revival of the German Grand Prix, which initially fell off the calendar for this year, is a likely outcome, but The Race understands Mugello is also an increasingly probable option.
F1 and track owner Ferrari are both keen to make the race happen, and could hold it after the traditional Monza race – which takes place on September 6 – as an Italian double-header.
Mugello used to regularly host F1 testing, including an in-season test attended by most teams in 2012.
Dario Nardella, mayor of Mugello's host city Florence, told Italian media this week that "we have never come so close to the possibility of having F1" at the track.
He said that a second race in Italy is "practically certain" and Mugello's chances are considered greater than those of Imola, despite the former San Marino Grand Prix venue's renewed FIA Grade 1 status.
Nardella said an F1 race at Mugello "would be historic" and "remain in the annals of world motorsport, but also in the history of Florence".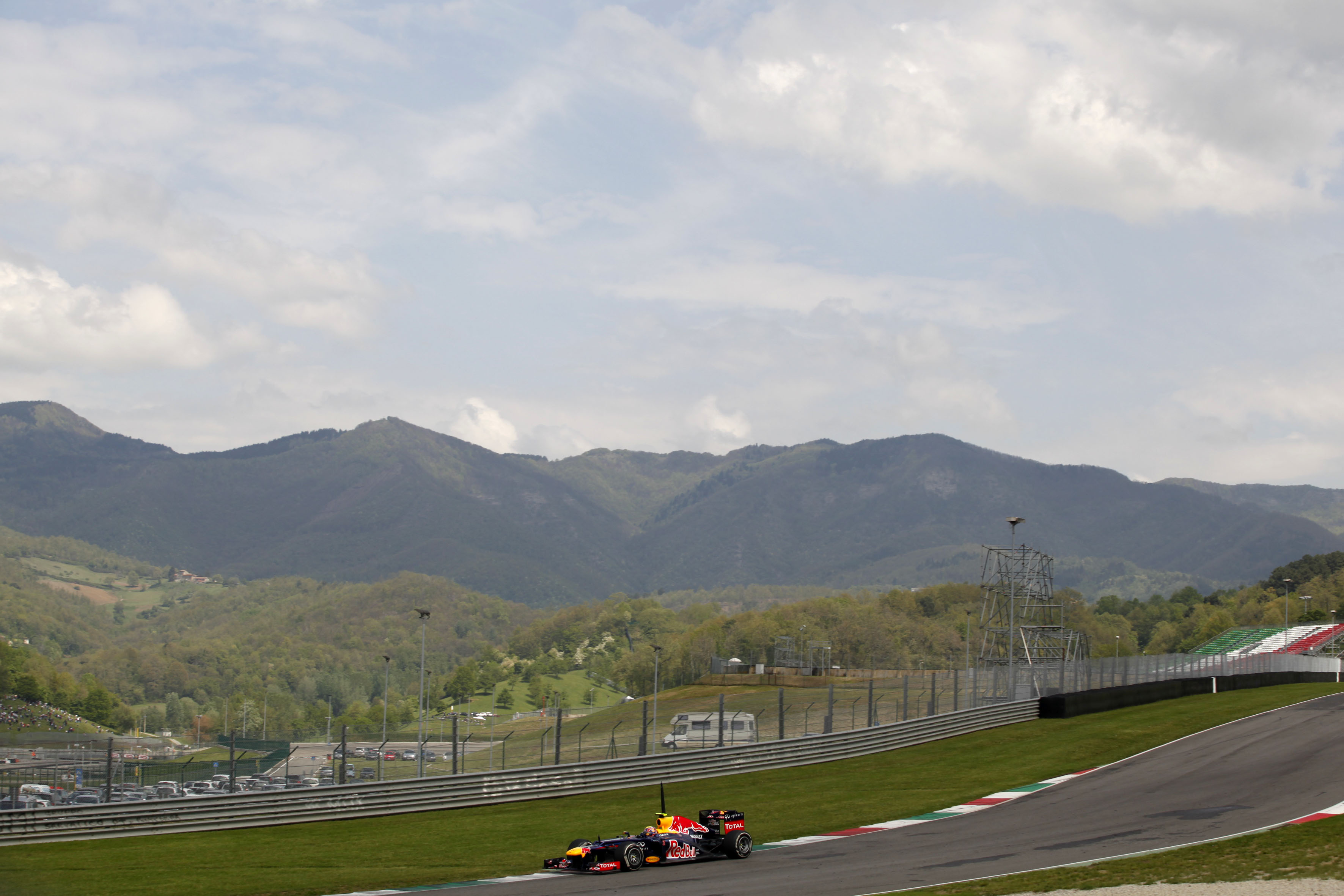 Back in 2012, Red Bull driver Mark Webber said "10 dry laps today around Mugello is the same as doing 1000 laps around Abu Dhabi in terms of satisfaction".
Earlier this month, he commented that drivers' "necks are going to snap in half" if F1 races at Mugello this year, but said the challenging track will be a "brilliant" venue.
Ferrari is now expected to test at Mugello next week. It had been widely reported to be planning a test with a 2018 car at Fiorano, its test track, but this appears to have changed.
If a deal to get Mugello on the F1 calendar is eventually struck, a private Ferrari test – ostensibly to prepare for the commencement of the 2020 season, given no official running has taken place since February – would be a convenient opportunity to bank promotional material and some relevant data ahead of a September race.
Mugello's main event each season is usually MotoGP's Italian GP, but it is among the venues missing out on a 2020 race date in grand prix motorcycle racing's revised calendar.
When Mugello's F1 aspirations will be confirmed or rejected is unclear but F1 hopes to have a full calendar in place by the time the season starts in Austria next month.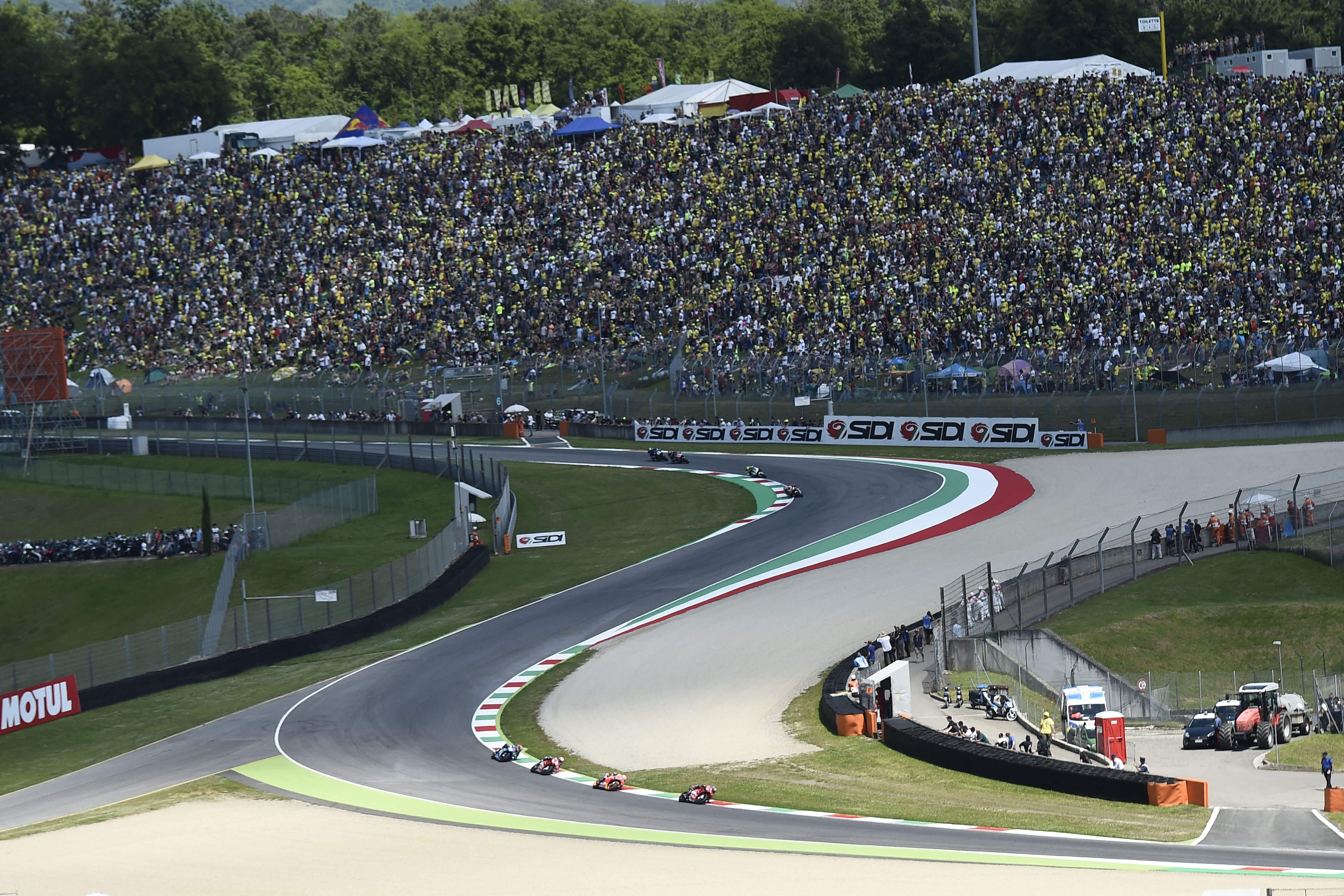 The main delay is uncertainty over which flyaways will be possible, as any extra European race would have to slot into the calendar close to the original date of the Russian Grand Prix at Sochi.
F1 hopes to have flyaways in place by the end of September, which would only give it the second and third weekends of that month to hold other races in Europe.
However, if Russia is pushed back, or cancelled, that would give F1 more flexibility and greater need to maximise its alternative options.
Azerbaijan, Singapore and Japan have all had their races cancelled, while Canada is yet to be formally ruled out and has claimed to still be in talks.
The other three races in the Americas – Mexico, the United States and Brazil – are all in doubt, as is the inaugural Vietnam Grand Prix which is likely be postponed to 2021.
However, races in China, Bahrain and Abu Dhabi seem almost certain to take place, with all three candidates to host double-headers.