Formula 1's efforts to piece together a 2020 calendar look increasingly likely to result in some surprise new additions to the schedule to extend the European season beyond the final currently confirmed race at Monza in early September.
Fellow Italian track Mugello – a MotoGP favourite that F1 has so far only used for testing – and long-time German Grand Prix venue Hockenheim are the prime candidates for any additional races required.
Behind them, another old F1 venue and another track that hasn't yet earned a GP but has hosted tests are waiting in the wings: Imola and Algarve are considered long shots compared to Mugello and Hockenheim but are still in contention.
What would 2020 F1 races at those four venues be like? And which of the tracks are most deserving of the chance to host a grand prix this year?
Our writers make the case for Mugello, Hockenheim, Algarve and Imola's credentials.
Mugello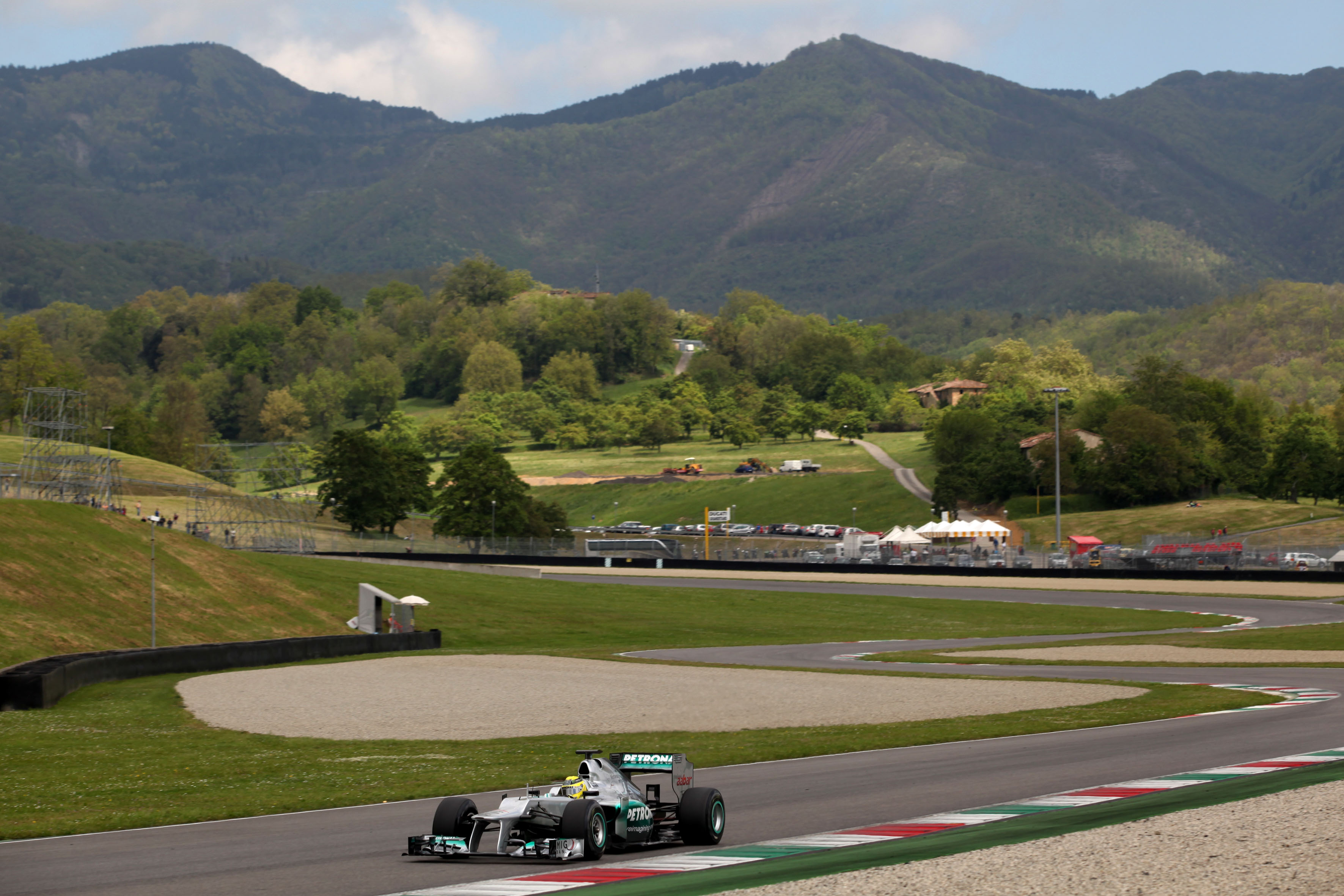 F1 was supposed to add an old-school circuit – with undulations, sweeping corners and looming barriers – to its calendar in 2020. As Zandvoort's off the agenda for now, Mugello would fill that gap very nicely.
Some of the main features that make Mugello one of the highlights of the MotoGP calendar would be lacking if it gets the nod for F1 this year.
Even Ferrari's Tifosi would struggle to rival the passionate enthusiasm of the hordes of Valentino Rossi fans that line Mugello for MotoGP races. And the chances are there'll be no fans of any persuasion lining any part of Mugello if it has a 2020 F1 date.
And while a series of quick S-bends are great for switchback MotoGP passing moves, it's really not overtaking territory for F1. The long pit straight – where MotoGP bikes reach their highest speeds of the season – won't help either. Long final corner Bucine is likely to be prime territory for understeering wide in a rival's dirty air, and in F1 the braking area for first turn San Donato will surely be shorter than required for regular outbraking moves. It would be a case of generous DRS positioning creating easy passes, or very few passes at all.
But negatives do not come close to outweighing the positives that would come from seeing this super-fast generation of F1 cars swooping around Mugello. When it was last used for testing in 2012, Vitaly Petrov decried it as "not for Formula 1" on safety grounds, but that opinion was drowned out by rivals lauding it for the immensely satisfying driving challenge it offers.
And unlike so many modern circuits, that challenge comes across through the TV screen as well. Like a Spa or a Monaco, Mugello makes you want to drive a racing car in a way a Yas Marina or Shanghai never could.
A potentially processional race is a price worth paying to see a 2020 F1 car flicking through Casanova/Savelli and down into the Arrabbiatas. – Matt Beer
Hockenheim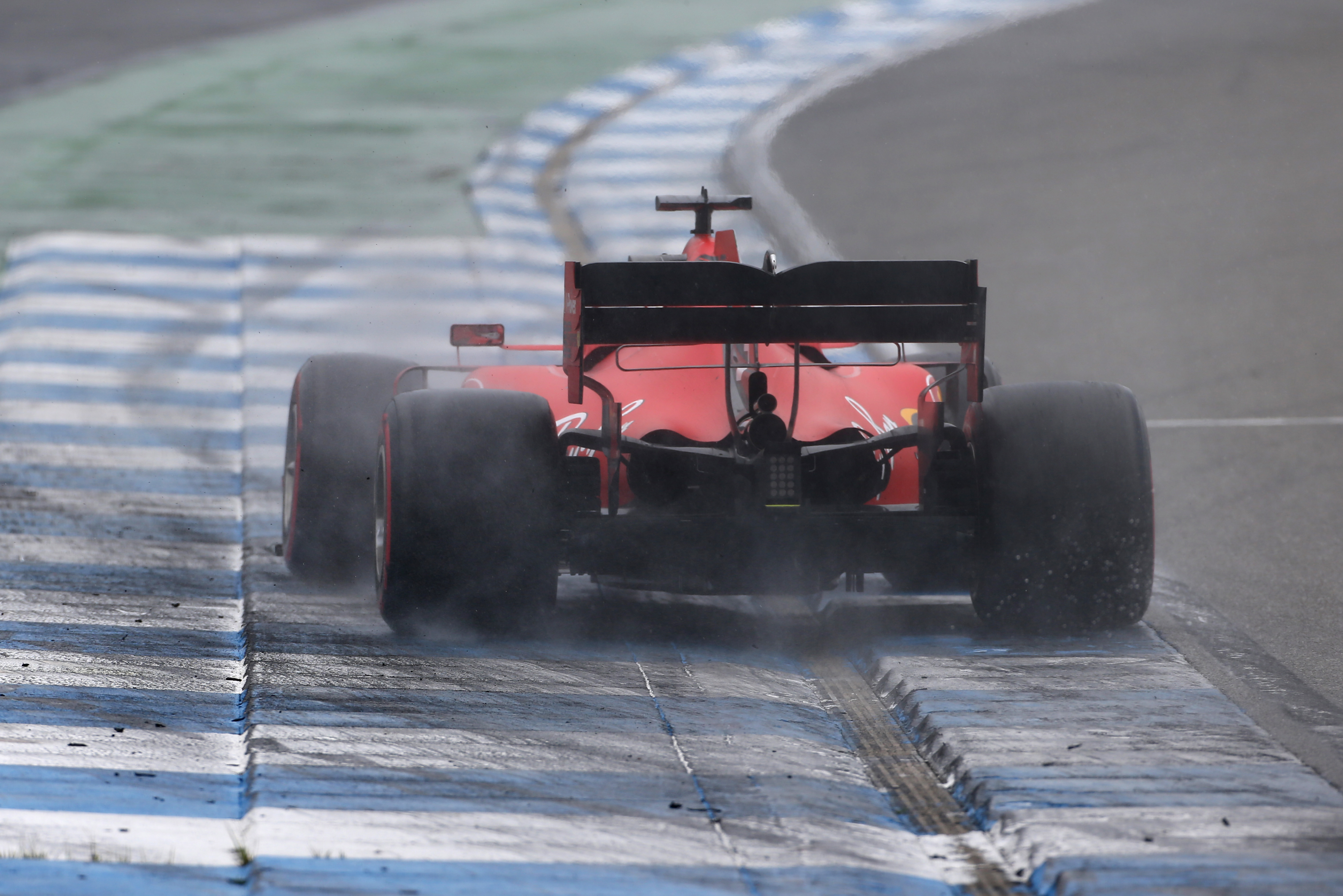 Hockenheim is not alone in needing exceptional circumstances to make a grand prix at the track viable again.
No fans means no normal hosting fee, which means Hockenheim can be judged solely on its quality as a race venue. And you have to say it fares well.
It's a quick lap with a very big overtaking opportunity thanks to the long straight and tight hairpin. Plus the weather can always be a factor: the last two grands prix are testament to that. OK, August and September aren't quite as rainy as June and July, but it's still a decent possibility.
Hockenheim's just a better bet for decent racing than Imola, Mugello or Algarve would be. And there would be no concerns that it's capable of putting on the event properly, or that the facilities would be up to scratch.
The other circuits are obviously to a high standard, but there's an argument for stability and a known quantity at a time F1 needs all the help it can get to pull off its events without a hitch.
Plus, it's a significant country for F1 to be in. Germany's got a great history and crowds of 165,000 and 153,000 over the respective 2018 and 2019 weekends show that there is strong appetite for the race.
You could view the Hockenheim organisers as greedy and question whether or not they really needed a massively cut-price deal to stay on the calendar with a strong number of paying fans.
Or you could say it indicates how ridiculous the business model is for certain grands prix to be held.
Either way, last year, Sebastian Vettel made it quite clear last year that F1 would lose out by not racing in Germany. Now it doesn't have to. – Scott Mitchell
Imola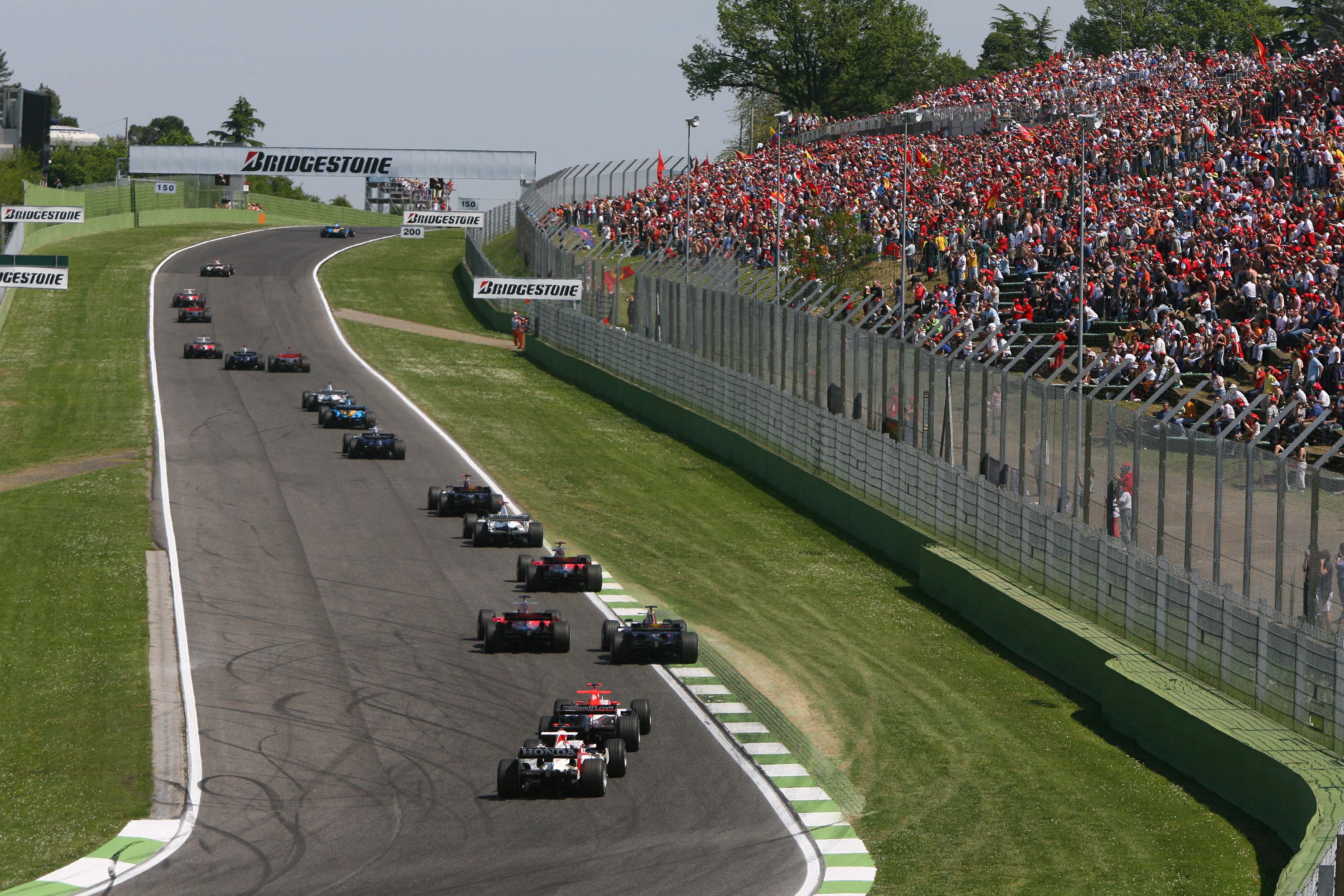 Imola makes its own case as one of the most beautiful venues ever to have hosted a grand prix. The Dino Ferrari circuit's middle section climbs and dives through a beautiful rustic parkland, engine sounds echoing off the trees. It was originally a public road circuit, before being ringed off, and still carries that feel.
This is a part of the world where motor racing culture lives and breathes, and close to Ferrari's Maranello base. The Imola crowd had the reputation of being better-informed than the more populist one of Monza.
The fast left-handed downhill Piratella was always one of the most demanding corners on the calendar and took the cars down to the valley floor over a stream, with a tight right-hander that was very technical and tricky to get right, began the climb back up.
Kimi Raikkonen through there in the Sauber, 2001, was a truly spectacular sight. Picturing Verstappen or Hamilton through that same sequence in 2020 is a tantalising image. Seeing them contest the lead as they scream down to the hill to the braking area for Rivazza 1 would make for one of F1's iconic images.
Although it wasn't a great track for overtaking, Imola did produce thrillers nonetheless – as the two Alonso vs Schumacher classics of 2005 and '06 demonstrated to fabulous effect. – Mark Hughes
Algarve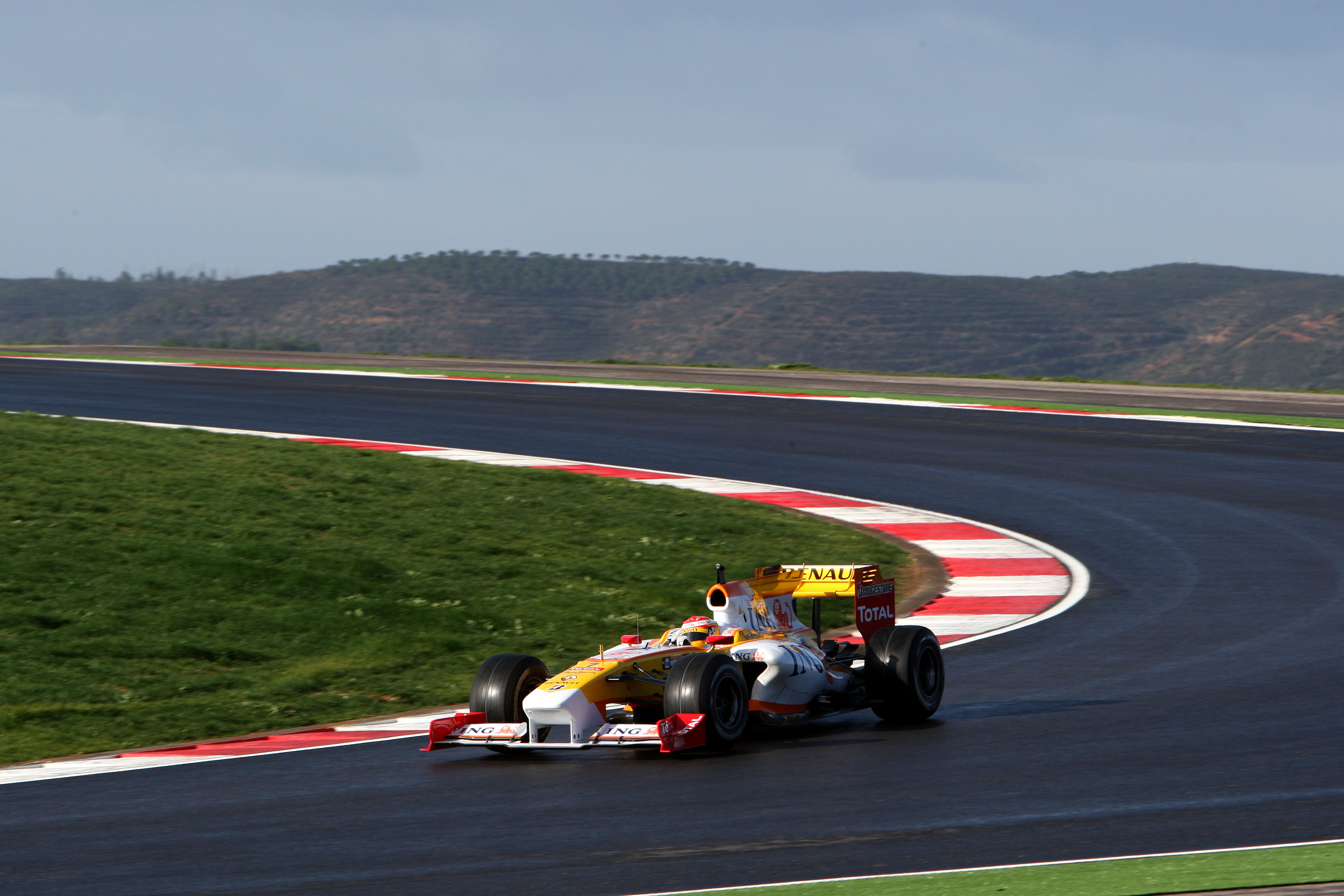 When the Autodromo do Algarve (not, as it's sometime referred to in deference to a nearby town, Portimao) opened in 2008, there was hope that it could become a regular Formula 1 test venue. The in-season testing ban introduced in 2009 put paid to that, although a number of teams did run there in late '08 and early '09.
It's not the ideal test circuit for F1 given its undulations and a few tricky bumps, but for a race it would present teams and drivers with new challenges.
Other categories have produced decent racing at the venue, which has proved popular with drivers. And the 2.92-mile track has the necessary Grade 1 FIA licence needed to host a revived Portuguese Grand Prix – and perhaps even a second race if needed.
Over a decade has passed since a frontline F1 test has been held there, although F1 cars of various vintages have run there in the interim, so it would be into the unknown for teams and drivers.
It would not necessarily be a great circuit for overtaking, with the main straight just under a kilometre and only a short downhill blast to the Turn 6 hairpin behind the paddock.
But it's a nuanced and varied track that would invite driver errors and and create unfamiliar set-up demands for teams. – Edd Straw