Racing Point has become the first Formula 1 team to run a 2020 car in 110 days, after beginning its Silverstone 'filming day' preparations ahead of the Austrian Grand Prix.
The 2020 F1 season will finally begin at the Red Bull Ring on July 5, more than four months after pre-season testing ended, because of the hiatus caused by the coronavirus pandemic.
Teams and drivers have not run their 2020 cars since the final day at Barcelona (where Stroll is pictured above) on February 28, as the Australian Grand Prix was cancelled by the escalating Covid-19 outbreak under two hours before free practice was due to begin in Melbourne.
But with strict new safety protocols agreed, F1 has convinced authorities to allow its season to begin in Austria next month.
That has sparked teams into action to prepare from an operational point of view, as new social distancing measures and other guidelines will be enforced.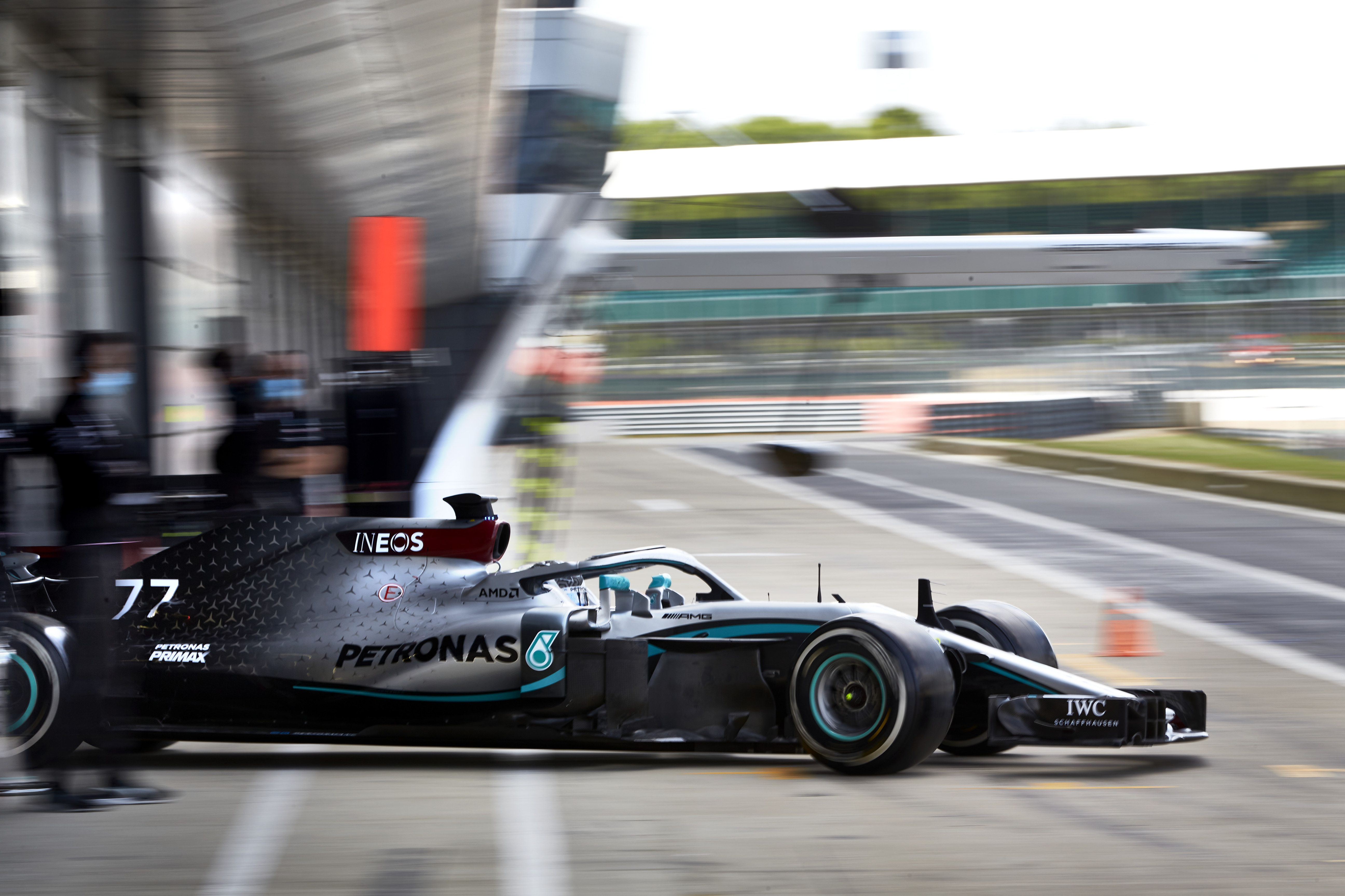 Mercedes kicked that off last week with a private two-day test at Silverstone with a 2018 car, an idea Renault is replicating at the Red Bull Ring this week.
Using cars from 2018 or earlier is allowed in the F1 regulations with no restrictions on mileage, which means while the car itself is of limited reference teams can log as much time as they want.
However, some teams have the opportunity to briefly run their 2020 cars on track because they have only used one of their two permitted days of promotional running.
These days are restricted to 100km of track time using different Pirelli tyres. They are often used to help shake a new car down before pre-season testing.
Racing Point is utilising one of those days at Silverstone on Wednesday.
🔊 VOLUME 🆙 pic.twitter.com/5vm59RDmso

— BWT Racing Point F1 Team (@RacingPointF1) June 17, 2020
Lance Stroll has been tasked with driving the RP20, which the team hopes will score podiums and secure a comfortable fourth place in the championship this year.
"Great to be back in the car, it's been a while, super excited for the first race," Stroll said.
AlphaTauri is also hoping to run its 2020 car in a filming day prior to the season starting.
However, McLaren and Williams have confirmed they will not hit the track before Austria, because they have used their filming day allowances and cannot run an old car either.
McLaren does not have Honda or Renault engines to use, while Williams does not have the budget to field an older car.