McLaren driver Lando Norris says he will focus on tackling the "limiting factors" that held him back in 2019 heading into his second Formula 1 campaign, which he regards as season '1.5' thanks to the unusual circumstances.
Norris had a strong rookie season in 2019, but finished with 49 points compared to team-mate Carlos Sainz Jr's 96 having lost several strong results to unreliability problems – notably when he retired from fifth place on the last lap of the Belgian Grand Prix with an engine failure.
He had a marginal edge on Sainz in qualifying performances on average pace and in the head-to-head comparison, but could not match his team-mate's overall consistency.
While Norris intends to take the same approach this year, his experience of 2019 means he has a clear understanding of the areas where he needs to improve.
"It's [season] 1.5 in a way because of what's happened, and I guess the biggest thing is the time between races is going to be very different, having three weekends in a row, one weekend off, three weekends in a row," Norris told The Race.
"It's good that I can do one weekend after another, but at the same time you don't get as much time to get back and drive the simulator at McLaren and work on those things.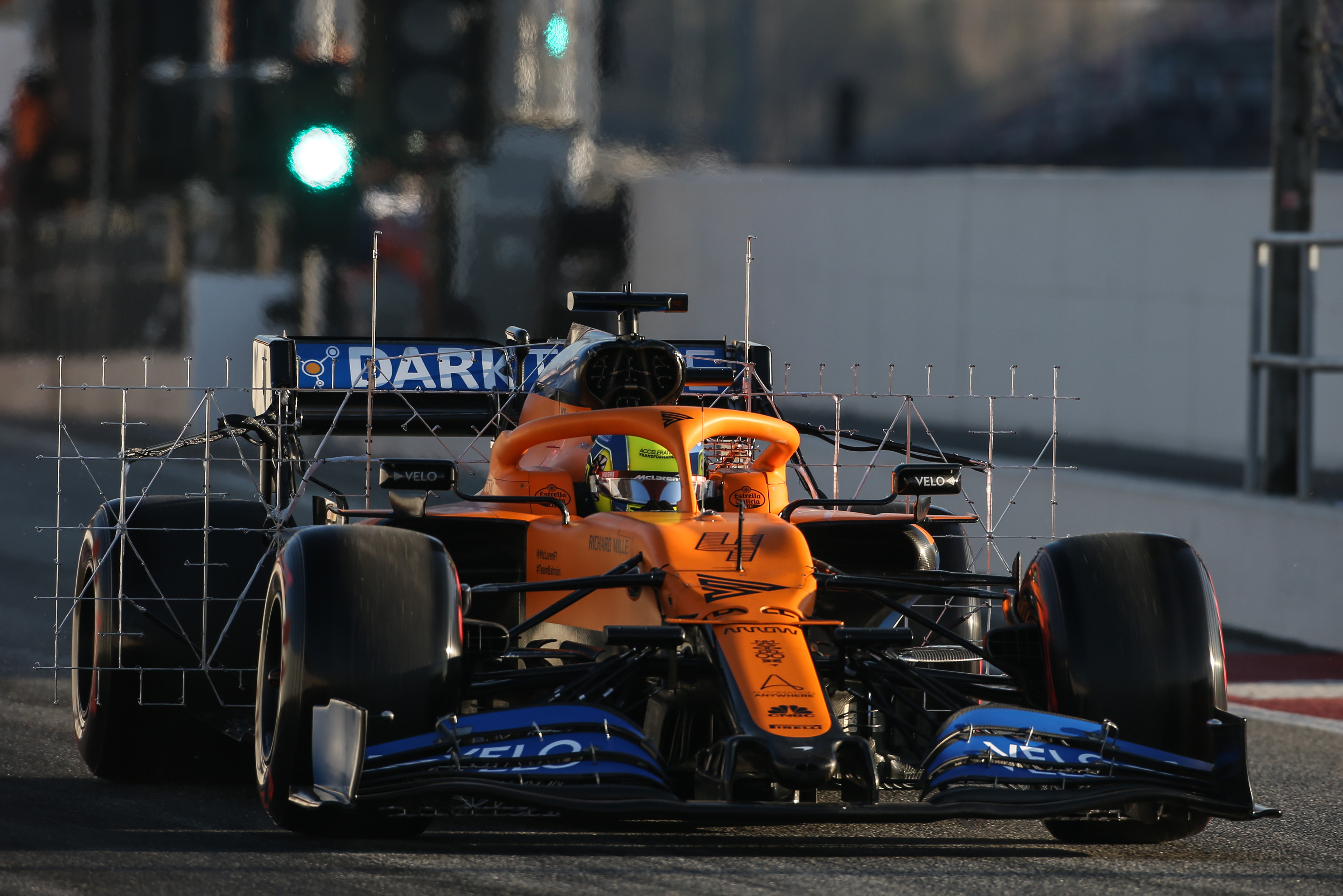 "It's going to be different from that perspective, but I still have the same focus, the same need to improve those things which were my limiting factors last year.
"So I'm still going to be going in focusing on them as my weaknesses and trying to improve them and if I can do that, then I'm confident, all together, the package will improve and I can be more consistently up there.
"There's always a little thing that Carlos would know about from previous years" :: Lando Norris
"Although it is a very different kind of situation to go into a second season of Formula 1, the idea of how I'm going to go about it and my idea how to put into practice and things which we did over the pre-season is still relatively the same."
Norris struggled to match Sainz in the closing stages of 2019, outqualifying him only once in the final six races of the season and finishing ahead twice.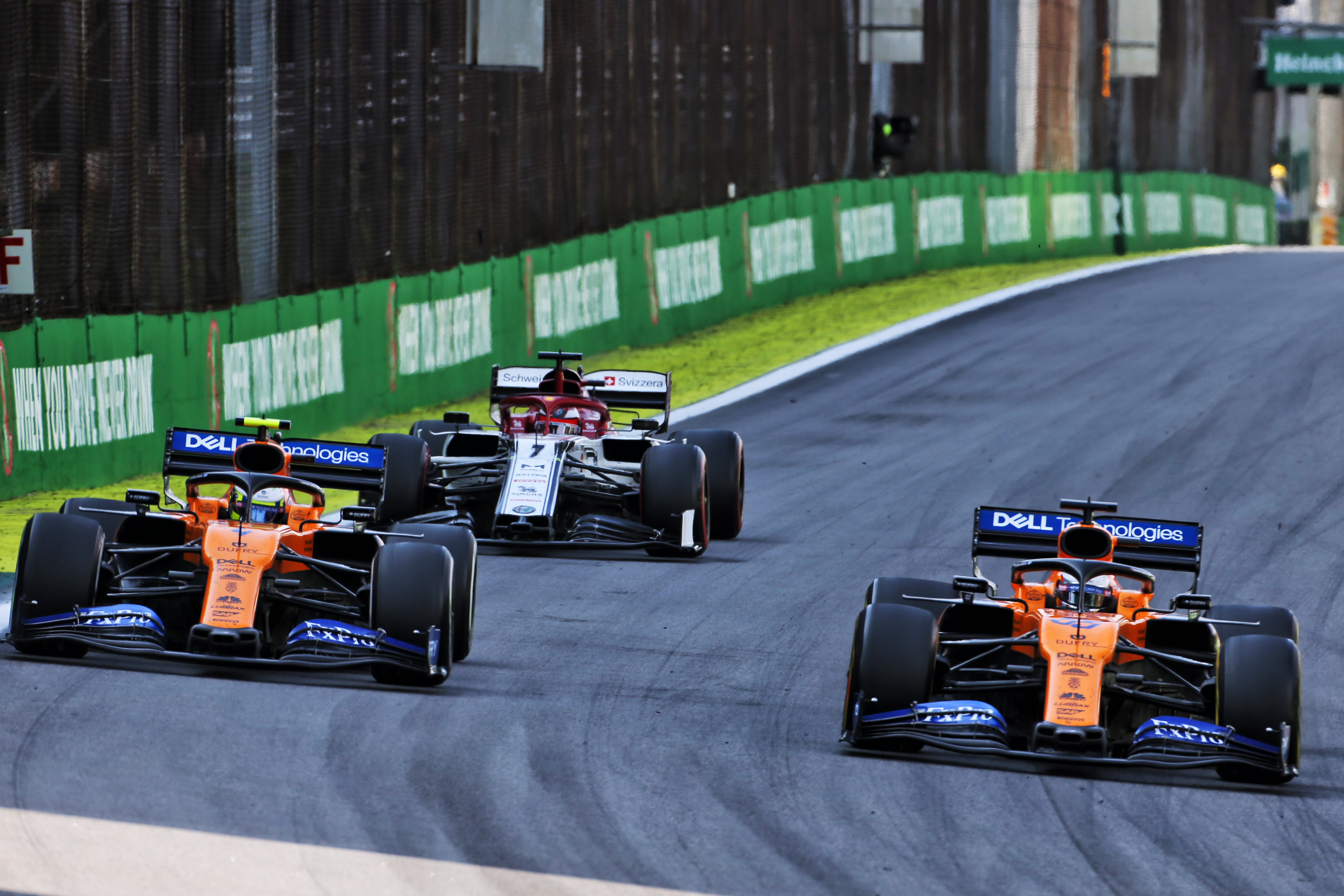 Norris was racing at four of those circuits for the first time, but although he believes that experience of the tracks will help in 2020 he accepts that he also needs to improve himself.
He also says he can still be better at adapting to the car behaviour on changing fuel loads to ensure he is on the limit across a range of circumstances.
"It's a bit of both," he said when asked whether it was inexperience or still needing to get on top of the car.
"There were a lot of times when I'd look at the data and the video before we go out on track and there are things which I prepared for.
"But then there's always a little thing that Carlos would know about from previous years, when the track grips up a bit more, just little things that when you go into qualifying and go into the race how something changes going into that session, which you can't really prepare for.
"No one really knows about it unless you're the driver and the driver doesn't always tell everyone a secret.
"So there was always that little thing that Carlos would then do or a line might suddenly change because of how the track is gripping up or everything's evolving.
"A bit of that is experience and then obviously now I know that, and I didn't last year.
"I'm feeling a bit more confident but it's never easy to go from it from practice into qualifying.
"You lower the fuel a lot, and qualifying into the race you go back up the fuel and making sure you're exactly on the limit between all these changing circumstances and changing conditions.
"That's what he was very good at so that's one of the areas I had to improve. It's the same this year. That'll be one of my focuses."