Renault driver Daniel Ricciardo believes driving a 2020 Formula 1 car at Mugello would be "insane" should the Italian venue hold a grand prix this season.
The Ferrari-owned circuit, which is located north of Florence, is set to secure a place on the reshaped 2020 F1 calendar with a likely slot after the Italian Grand Prix at Monza.
Ricciardo tested at the circuit for Toro Rosso in 2012, but believes the extra grip of a 2020 car would be a step forward even from that level of performance.
The Australian described himself as "very excited to hear" about the possibility of grands prix at tracks such as Mugello, recalling racing there in Italian Formula Renault in 2007, where he twice finished fourth.
"The first circuit I heard was Mugello and that was a circuit I raced back in 2007 for the first time and it was my favourite circuit that season," said Ricciardo when asked about the possibility of additional Western European circuits joining the calendar.
"I loved the flowing, high-speed corners and think in F1, it would be amazing.
"We had a test there back in 2012 in F1 but the cars now, these 2020 cars around there, would be insane.
"I'm certainly excited if that one takes place."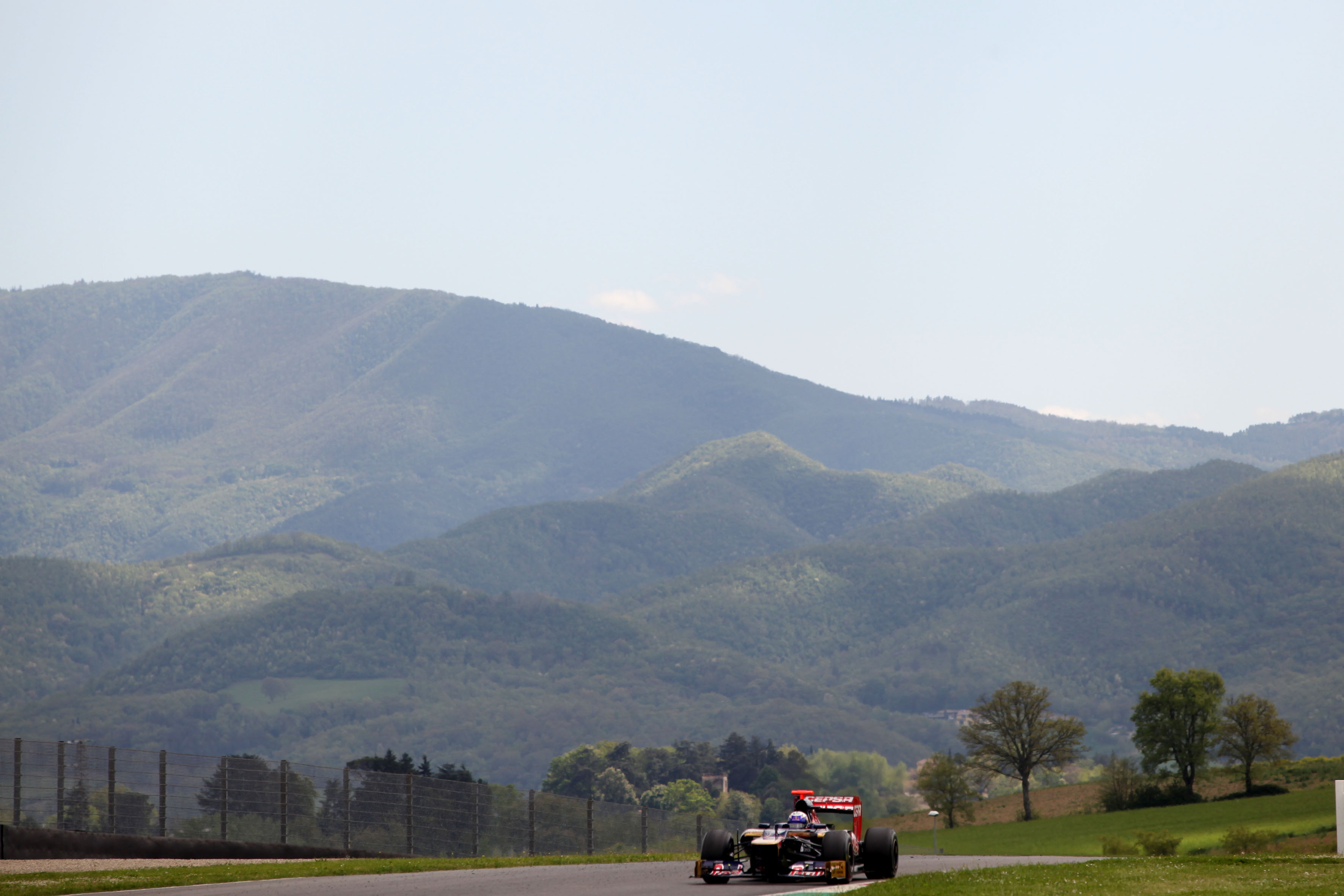 Ricciardo was also asked about the Algarve Autodrome, which has also been talked of as a possible extra venue, which he raced at on his way to the British Formula 3 Championship title in 2009.
He said he would be happy for a race at any of the suggested new circuits, including Imola, would be good for the championship.
"I've driven Portimao [Algarve] as well," he said.
"I actually have good memories in Portimao, that was where I wrapped up the F3 championship and it's was a circuit I really enjoyed.
"[It has] some good elevation and quite good flowing, fast corners.
"I'm not disappointed if any of these go ahead at all, I would be very excited.
"I'll invest in a home simulator or something to refresh but I'm fairly familiar at least with those two circuits."
Ricciardo's ex-Red Bull team-mate Sebastian Vettel has also talked up Mugello, saying it "deserves" a race, while another former Red Bull driver, Mark Webber, has described a possible race there as "brilliant" but warned of the physical challenge it poses.
Fellow Renault driver Esteban Ocon is also looking forward to the possibility of racing at such "old school" circuits, and unlike Ricciardo has raced at former San Marino Grand Prix venue Imola, which last held a grand prix in 2006.
He won an F3 European Championship race there in 2014, on the same weekend when Max Verstappen also triumphed.
"Those tracks are tracks I love – old school circuits like Mugello or Imola, a track I raced not so long ago in Formula 3," said Ocon.
"I still have to learn Portimao. I've done a lot of laps on my home sim, which was good, but I'm happy to do a lot of races and if that's the way we can do more in the future then it's fantastic."