Sergio Perez's home grand prix enjoys a white-hot intensity that few, if any, Formula 1 races can match. And this year's Mexican Grand Prix has had an added layer of tension in the build-up.
There is an unspoken Red Bull desire for this weekend to pass without any incident on-track or off it: nothing that stokes ire from Perez's loyal fanbase, and nothing that means the Red Bull Racing team and/or specifically team-mate Max Verstappen end up in the firing line – even if that's just booing and the creation of a hostile atmosphere for anyone other than the home hero.
The reality of this risk even meant some suggestions that Red Bull has been quite worried about how this event would go for the team.
Some wondered whether its motorsport advisor Helmut Marko would avoid the race entirely after he was forced to apologise for comments made about Perez earlier this year.
Verstappen has slightly beefed-up security, although this is more a reflection of how packed and overly-pushy the crowd was inside the paddock last year.
The spectre of Perez's fans turning on his team comes despite the fact Verstappen and Perez, as they and their team will tell you, actually get on very well.
Plus, Verstappen's runaway championship victory means they have not fought a bitter battle over the season. And if recent form is anything to go by, they are unlikely to be fighting on-track much this weekend either.
They are not enemies. So why the suggestion that Verstappen and Red Bull might be seen that way at their own team-mate's home race?
"The media likes to create this sort of rivalry outside the track," Perez said on Thursday.
"And I think we are a great sport. We are a great example for a lot of young generations and we should just be focused on the sport side.
"Whatever happens on track should always stay there and that's the best message we, as a country, want to give to the rest of the world.
"There is nothing else going on. The most important thing is that everything stays on track."
Verstappen, when asked about any intra-team conflict, said bluntly: "That's made up."
Team boss Christian Horner has also been quick to quash any sense of "rivalry" between the two drivers.
"They actually get on very well, they've got on very well for three years," he said on Friday.
"And whilst I'm sure the media would love them to be at each other's throats - unfortunately for you guys, they aren't.
"They work very well together, off track and on track, as we've seen on many, many occasions."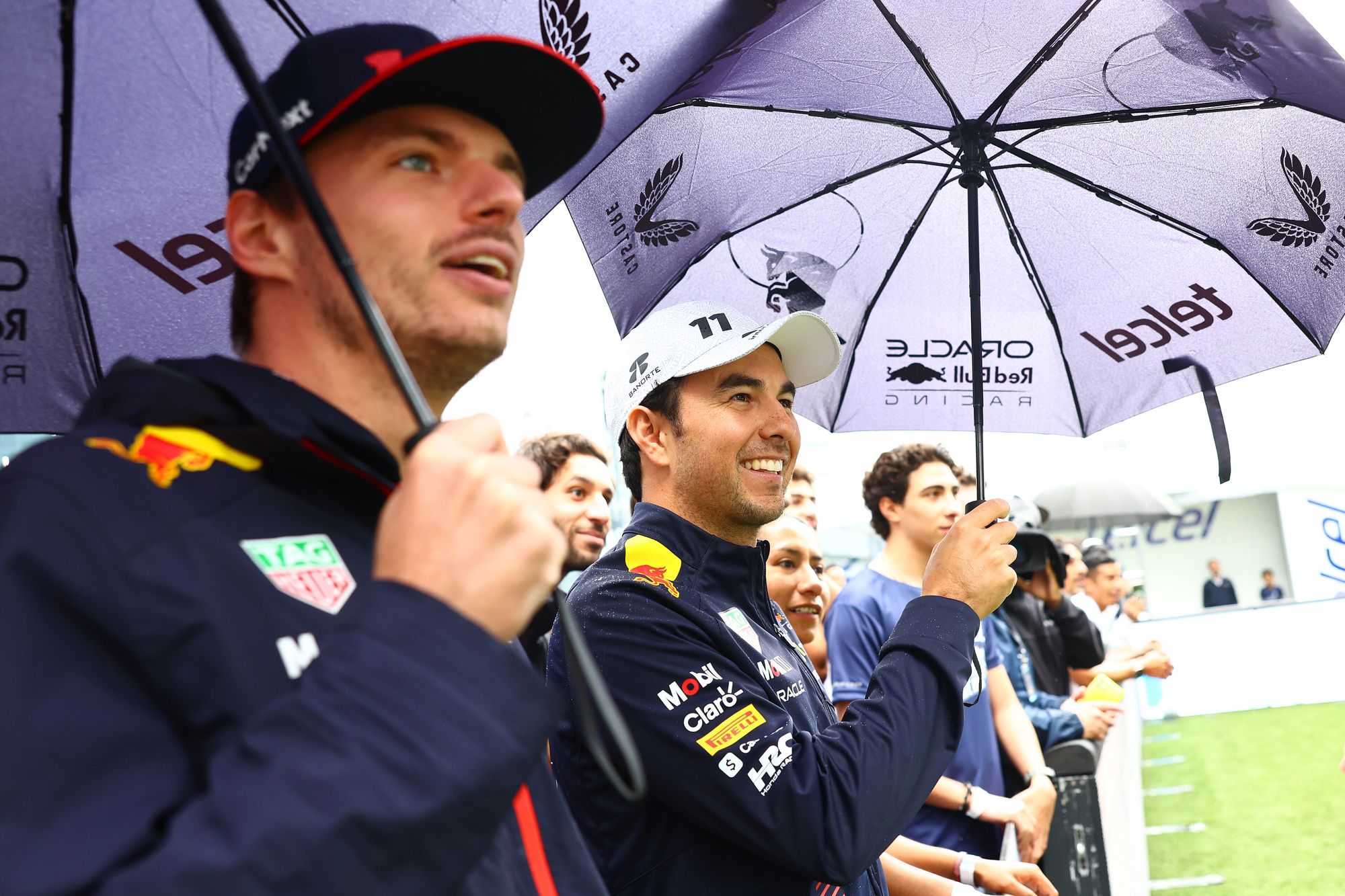 The thing is, that's not being disputed here.
It's a stretch to blame the media for how fans behave towards drivers, but that's a different argument. Generally speaking, Verstappen and Perez haven't been held up as a grand example of feuding team-mates.
What is often acknowledged is that they've had the odd flashpoint with each other and there are a few factors behind the scenes that mean it is quite easy for there to be tension.
So this is not about a Verstappen-Perez war. The narrative is being driven by concern, frustration and outright anger from fans at Perez's treatment by his own team – both his perceived treatment, and factual observable events.
Perez can hardly come out and say that himself. But it is disingenuous for anyone else to pretend otherwise.
Even the briefest glance at the discourse on social media around Perez's treatment by his own team reveals just how sensitive this issue is.
Most obvious, and most recent, are the discriminatory comments Marko made about Perez, the latest in a line of mocking remarks that poked fun at or outright criticised Perez based on where he comes from.
Some fans were quick to notice Lewis Hamilton made quite a strong observation about this on Thursday - about Perez's season, some of his struggles and how he has handled it: "As a driver I understand the psychological and mental pressures weigh so heavily on you it's hard to explain.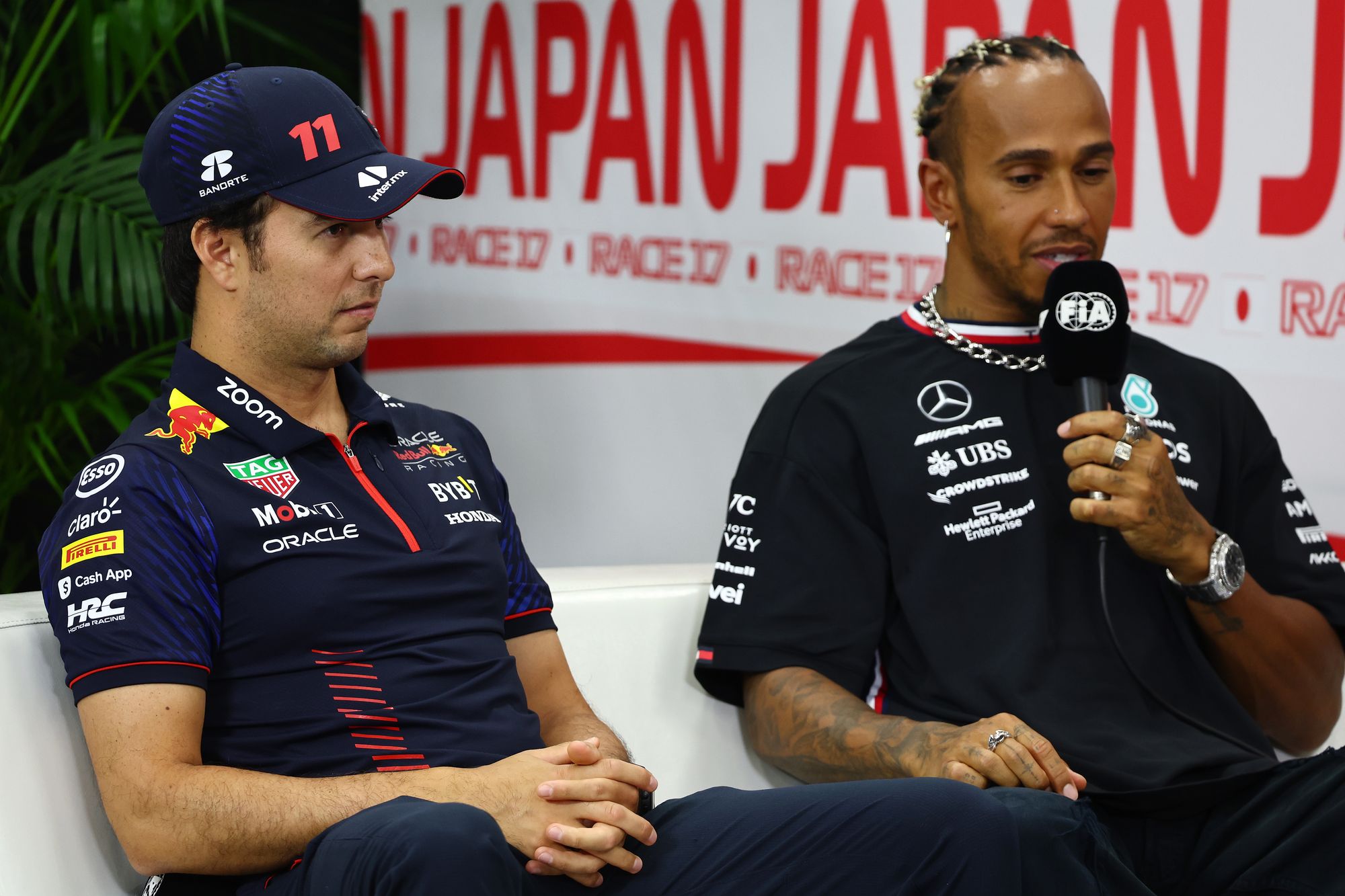 "I think he's got amazing support around him, I think he's carried himself really well.
"I don't think his team's been really massively supportive of him – I wouldn't say 'team' because there's a lot of people within a team, but one particular spokesperson has not been great at helping him psychologically.
"If I heard Toto [Wolff, Mercedes team boss] talk negatively about me on the weekends it would be really quite tough.
"So, it's a difficult environment for him. But I think he's dealt with it to the best of his ability."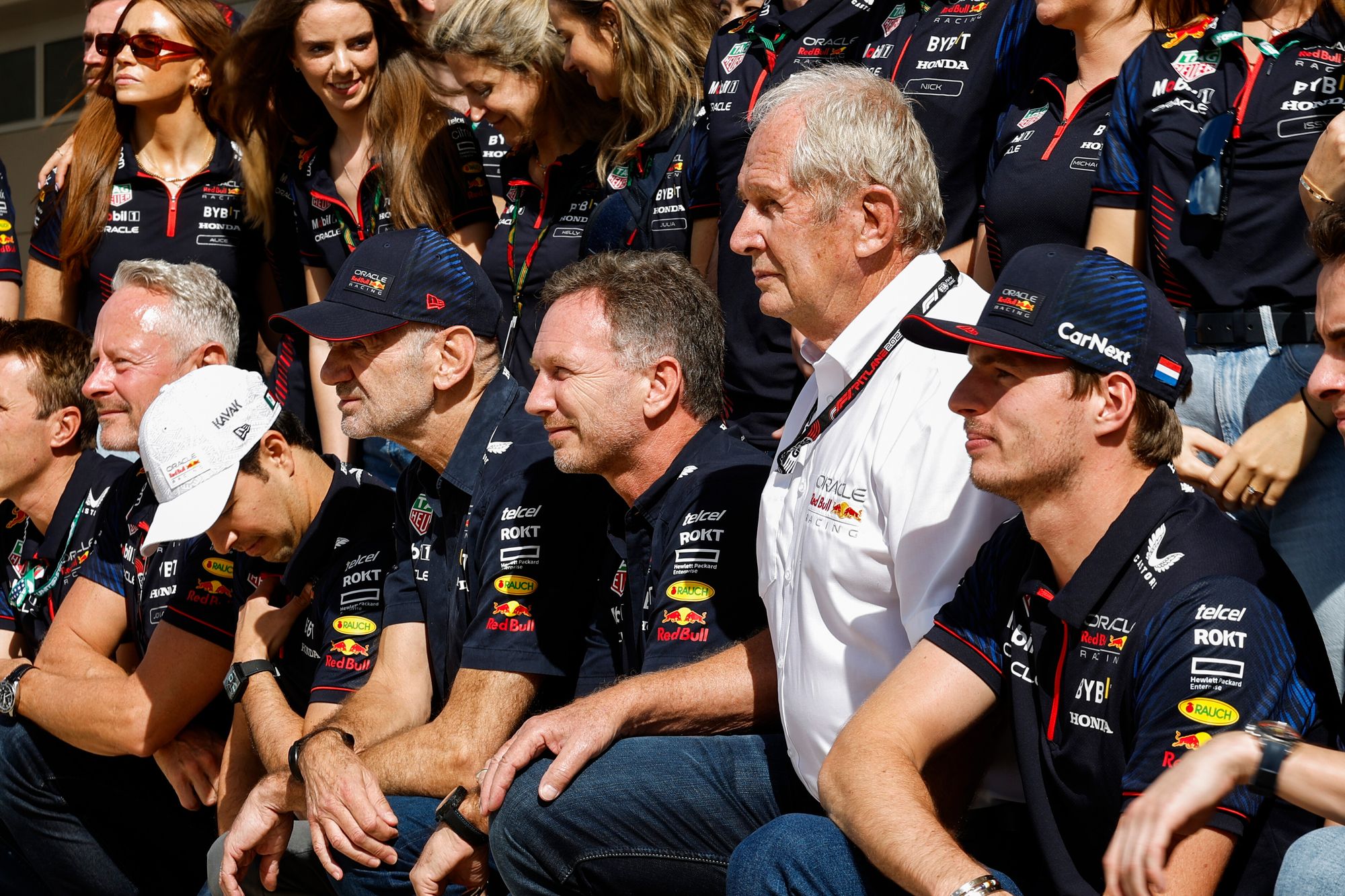 Hamilton is voicing an opinion that a lot of people share. The idea that Marko is undermining Perez on a regular basis is enough to spark a frenzied response on its own.
But on top of that there is the collapse of Perez's early title bid, the narrative of another season in which the car has gone away from him and towards Verstappen as it has been developed, and the lingering issue of last year's tensions from Monaco and Brazil.
It is a sequence of events that many fans interpret as Perez being poorly treated. And although the worst conspiracy theories are wide of the mark, this is largely self-inflicted as far as Red Bull is concerned.
Red Bull is not causing problems through flagrant acts of Verstappen favouritism or Perez sabotage.
But it all adds up: the out-of-line Marko comments, the competitive reality that is Verstappen being the better driver and the de facto number one, how incompatible that is with Red Bull prioritising Perez being as comfortable as possible (which is what his fans want), and the moments of genuine tension that have arisen over the past couple of years in the moments Perez has been a problem for Verstappen on-track.
It ends up creating a scenario in which Perez is seen as a victim in his own team. That is why anti-Red Bull or anti-Verstappen sentiment flares up so easily, and the prospect of that happening is never going to be greater than at Perez's home race.
It could all amount to nothing this weekend, but it's a talking point for a reason.
And anyone who tries to claim that reason is a fictionalised Perez/Verstappen "rivalry" is missing the point.