Logan Sargeant's future remains the one unanswered question in the 2024 Formula 1 driver market, with the pressure on him to prove his worth still immense despite the landmark of his first points finish in the United States Grand Prix.
But unusually, the progress of another up-and-comer - Andrea Kimi Antonelli - could actually strengthen Sargeant's case for retaining the Williams drive next year.
For those unfamiliar with the current holder of F1's unofficial 'next big thing' status, Antonelli, 17, is the Formula Regional European champion. That's one of four championship titles he already has in car competition, the others being the German and Italian F4 titles and the Formula Regional Middle East crown. He's also on the books of Mercedes.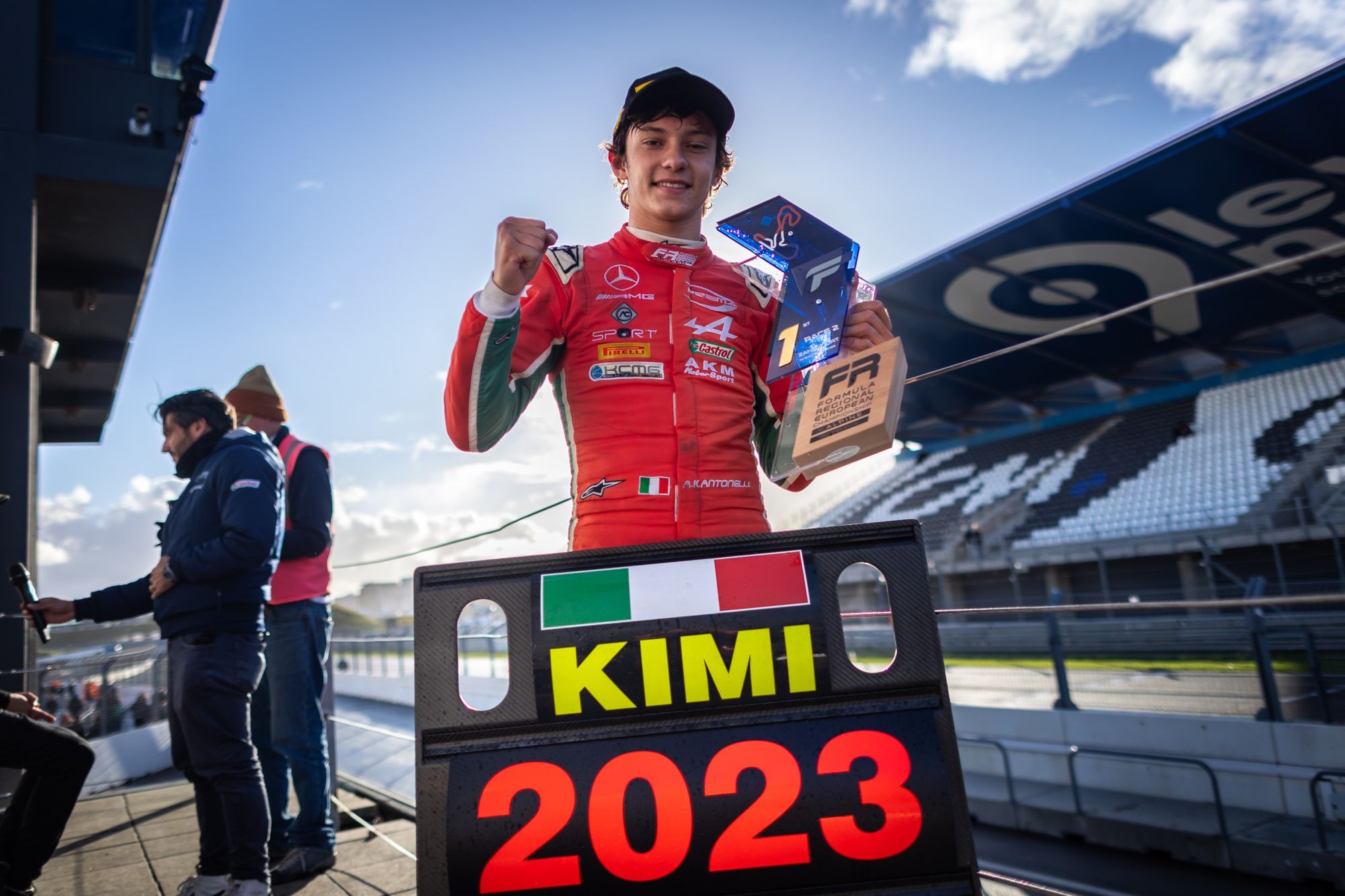 The idea that Williams is a vassal of Mercedes simply because James Vowles is now team principal is a misleading one even though there are connections between the two teams. However, Vowles knows Antonelli well from his time steering the Mercedes junior driver programme and rates him highly.
Surely (though he's not said as much) Vowles must have his eye on the Italian for a possible loan deal at some stage in the hope of getting a few good years out of him before a potential move to Mercedes?
It's a model that worked successfully for George Russell, who spent three years at Williams from 2019-21.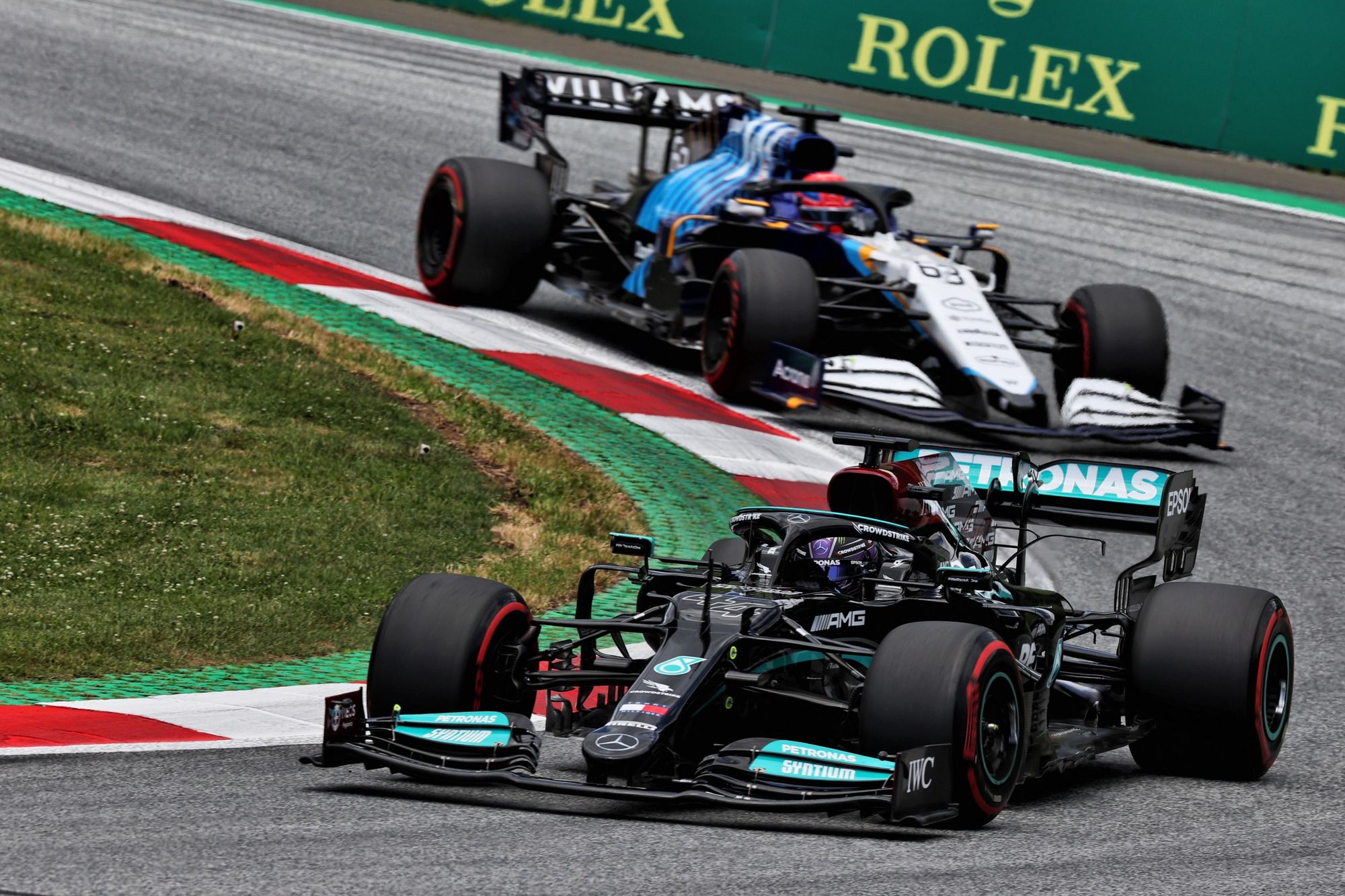 While that deal was done under the old Williams ownership, in the Dorilton era the team has shown itself willing to take Oscar Piastri on loan from Alpine before the contract farrago emerged and it turned out the Australian was a free agent.
That deal would have been for 2023 and 2024, with a recall clause for the second season that would have allowed Alpine to take Piastri for a race seat provided it did so before the end of July. A similar kind of mechanism was in the Russell loan contract.
So Williams is clearly not against such a deal in principle, provided the driver is good enough.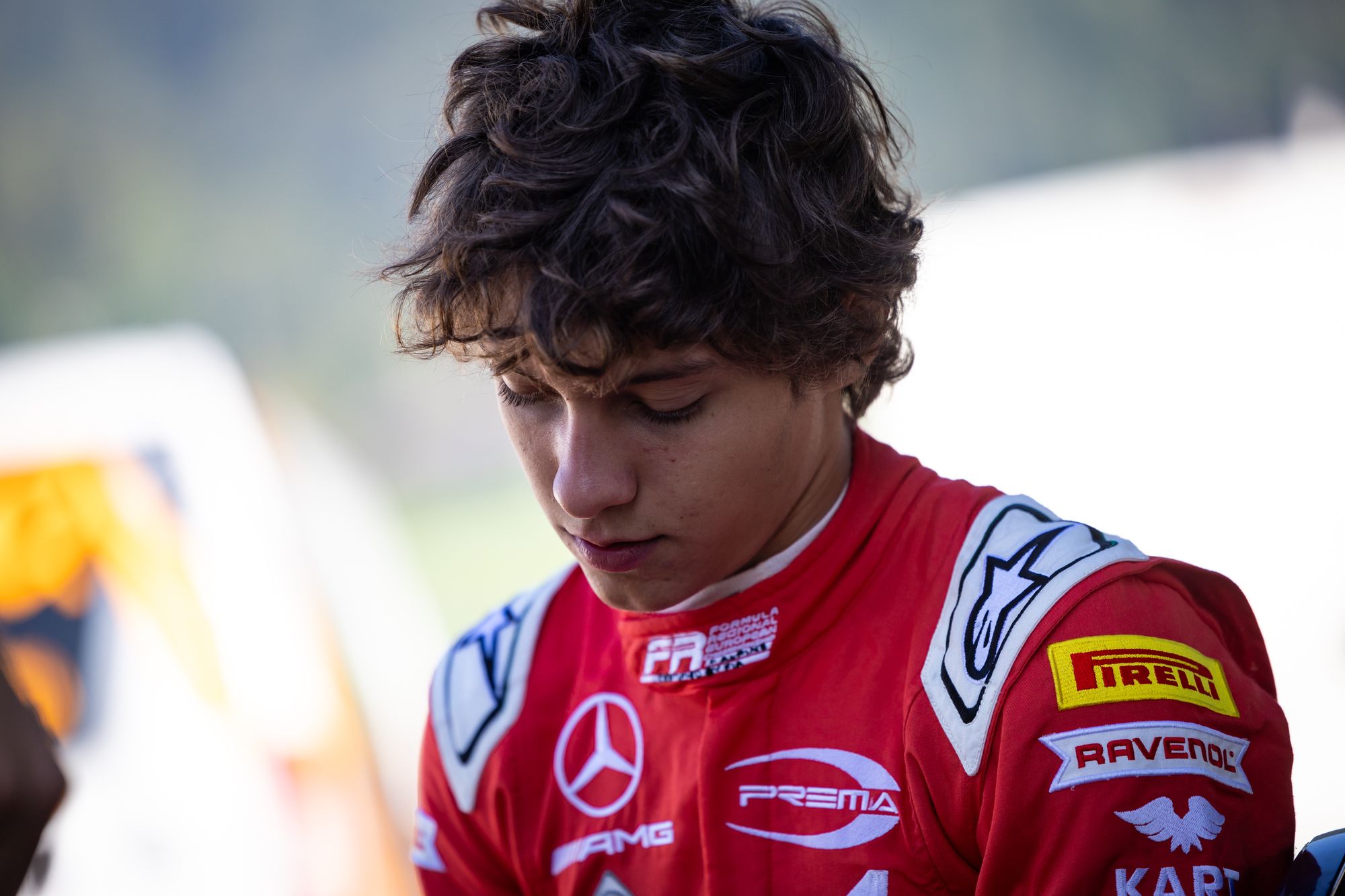 Antonelli's realistic window as an F1 driver will first open in 2025 assuming he has a convincing rookie Formula 2 campaign next year.
He would only be 18 at the start of that season, turning 19 in August, but would be a tantalising prospect for Vowles and Williams. Ideally, it would want its own future megastar in the car, but in lieu of that this is a means to get a potential mega-talent into its line-up for a few seasons.
That's an easy case to make, but why could this help Sargeant?
Well, the team has made it clear it would like to keep him on provided he hits the targets he's been given.
He has yet to do so, or he would already be confirmed. And despite the Austin point, which was the consequence of two cars being disqualified, Williams plans to wait until the end of the season before making its decision given it has the only seat left available on the F1 grid.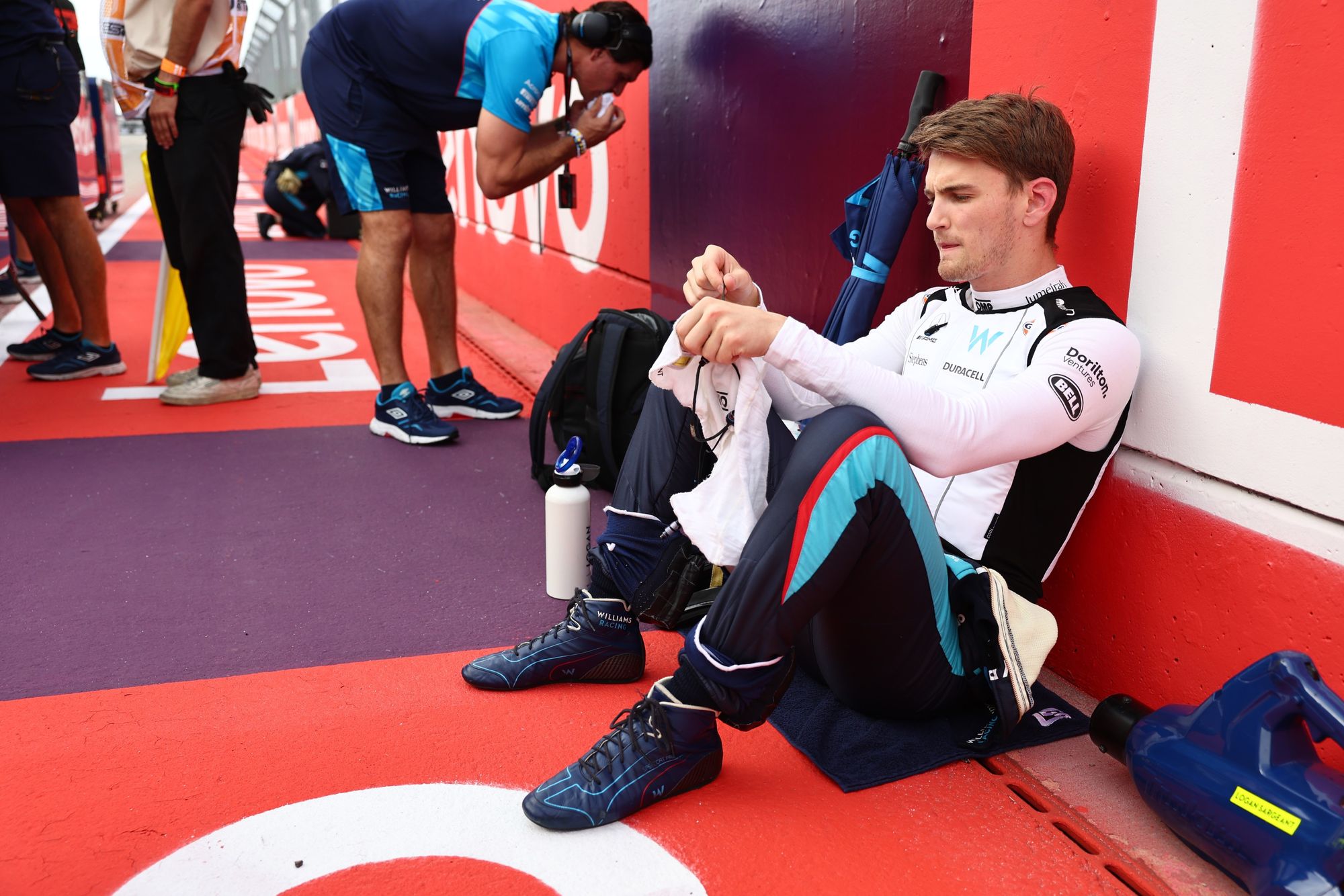 Sargeant ticks plenty of boxes.
He's relatively cheap, he's good for the American market, he's effective for sponsors (Duracell used him in its North American ad campaign) and he has shown handy flashes of speed even if that hasn't turned into regular results or one standout 'complete weekend'.
However, at Austin his race performance was strong as on a similar, but slightly offset, strategy to team-mate Alex Albon, his pace was relatively close.
On top of that, he's also the standard-bearer for Williams's nascent young driver programme, meaning that showing patience with him after having given him an opportunity is a valuable recruiting weapon as Williams scours the junior ranks for the next Antonelli (it has already picked up the European karting champion, Oleksandr Bondarev, but if Bondarev proves to be the real deal in formula racing it's never impossible for juniors to be lured away).
Williams is a far less alluring destination for a rising star but what it can offer over the driver programmes of larger teams is a more clear pathway - and showing a willingness to be patient with a driver such as Sargeant could appeal to a young driver (and their entourage) in terms of allaying fears of capricious decision-making derailing their career.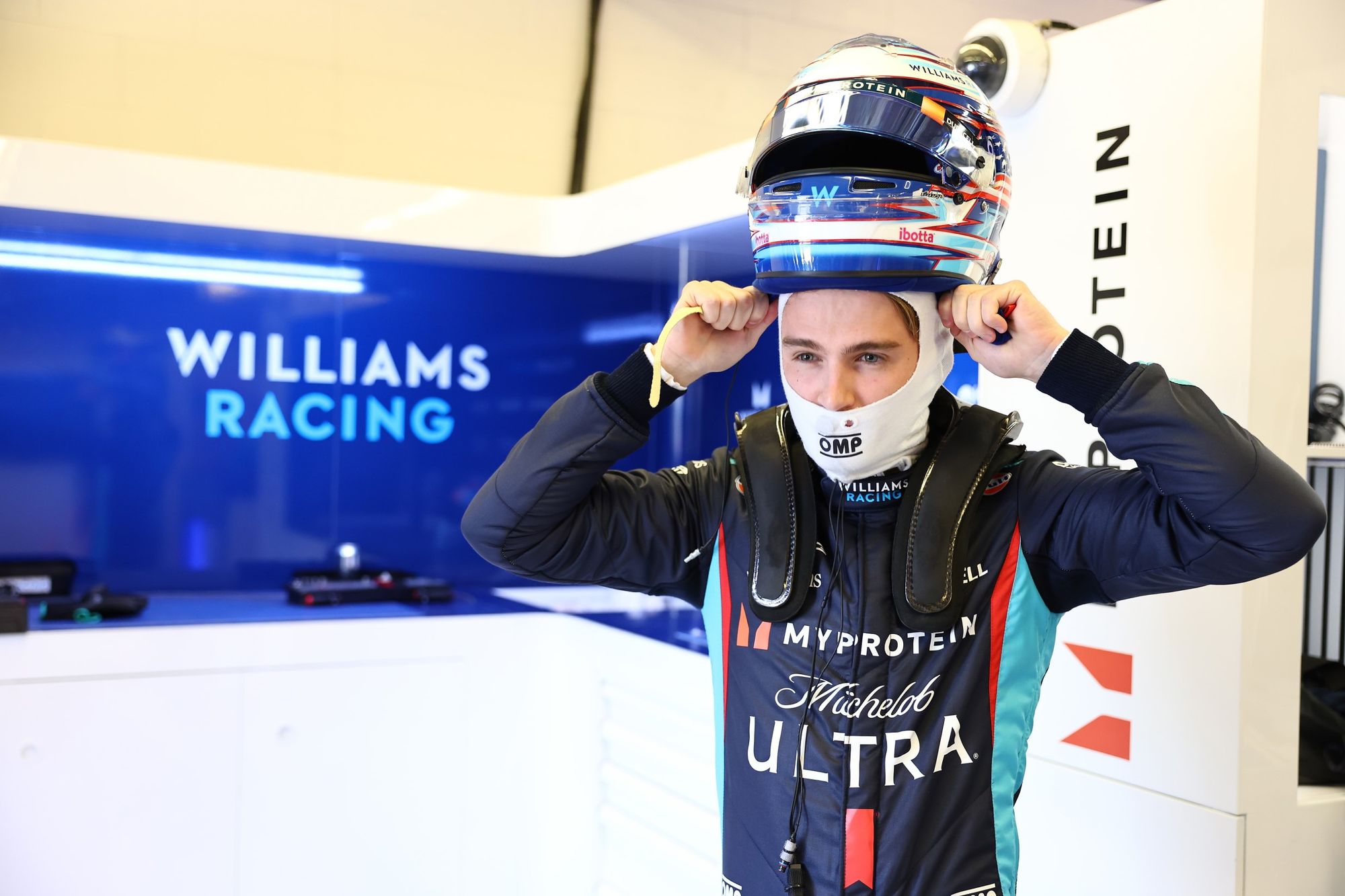 So what of Antonelli? Well, hanging onto Sargeant would at worst tide Williams over to the first point at which running Antonelli in F1 would be viable. And as there's no stunning alternative waiting in the wings, another year for Sargeant is an easy solution.
Based on current trends, there would then be no concerns about dropping him for Antonelli for 2025. That may sound harsh on Sargeant, to treat him as a stop-gap, but in his situation he needs to take any help he can get to stay in F1.
The one obvious weakness in this argument is that Williams could opt for a one-year loan deal for Liam Lawson. His performances for AlphaTauri prove that he would be a good, reliable plug-in-and-play option who would return points and would also be an easy interim option before a possible Antonelli deal.
However, he lacks some of the other advantages Sargeant does even though the key one, on-track performance, is an upgrade.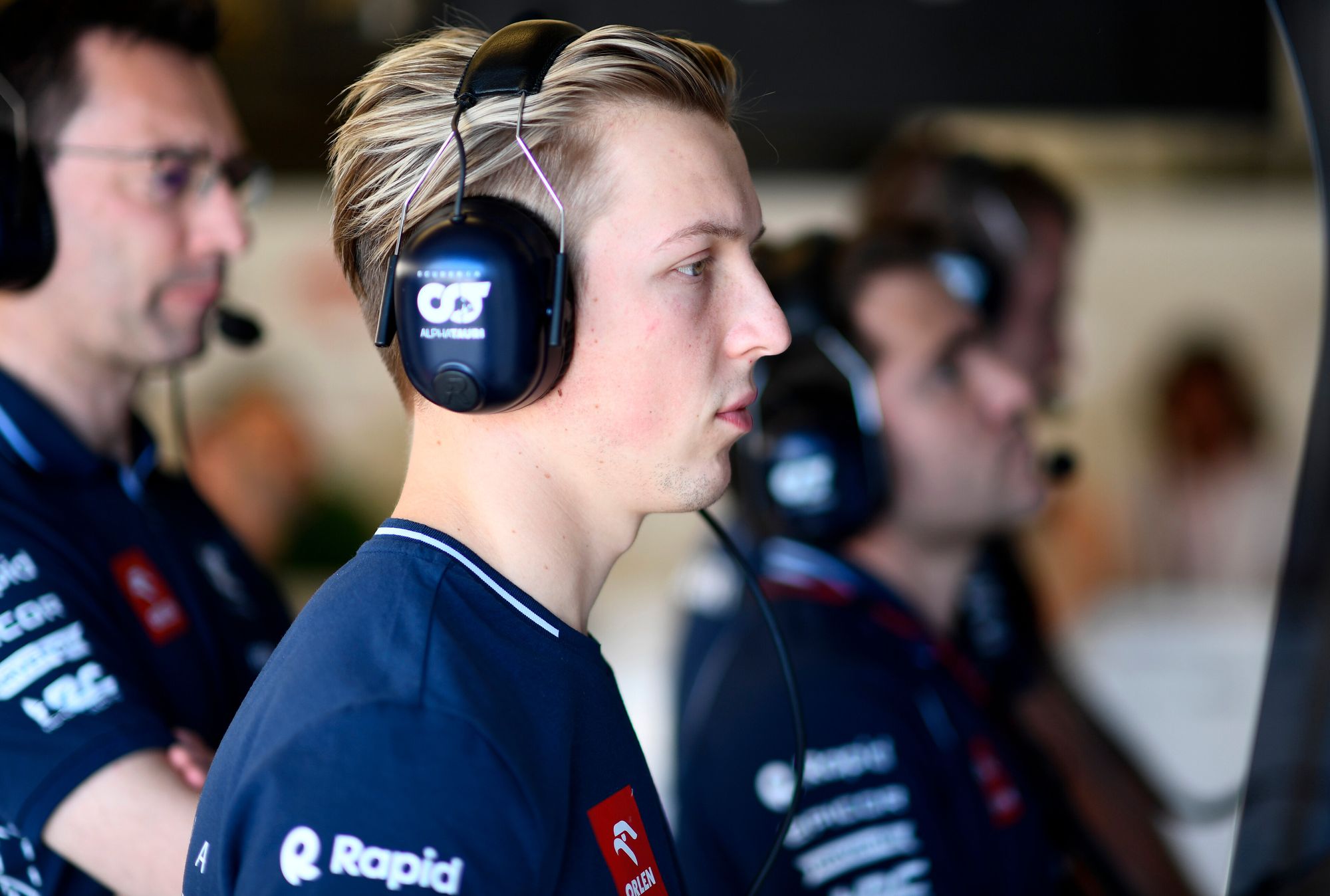 There are other options around, but Williams will be wary of complicating matters with what might have to be a longer-term deal for another driver.
That's especially true if it's a driver Williams is unconvinced by and given the list of obvious alternatives is so short, including Felipe Drugovich and Mick Schumacher, this is a direction the team won't be keen on.
Vowles is looking long-term for Williams and you can be certain he's thinking strategically. It is pure conjecture to say that he is thinking of this Antonelli gambit for 2025, but it's certainly a very logical idea given how highly he regards the Italian.
There's the added consideration that Albon is a free agent after next year. Of all the drivers on the grid, he's perhaps the one with the broadest range of potential destinations for 2025 and even though staying at Williams is possible, that might mean there's another vacancy.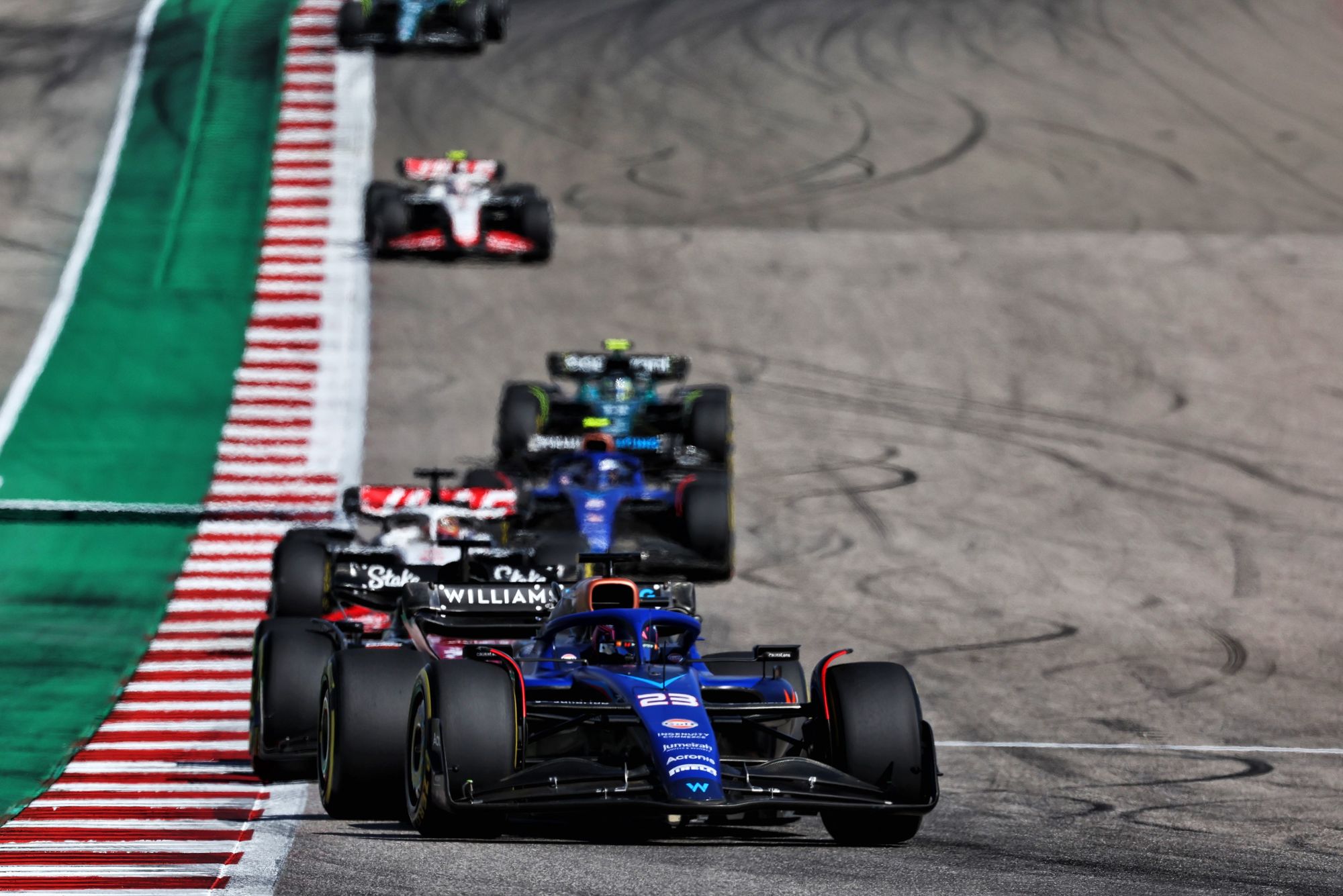 If that happens, Williams could pair Antonelli with Sargeant, assuming the latter takes a step forward in 2024, or maybe another prospect.
For example it has Zak O'Sullivan - second in Formula 3 this year - on its books as well as Franco Colapinto, who finished the F3 season two places behind O'Sullivan and had an F2 move rubber-stamped on Wednesday.
There's also the option to bring in a more experienced hand. There will be plenty available for 2025 and while Williams won't be at the front of the queue to pick, drivers such as Valtteri Bottas might be available.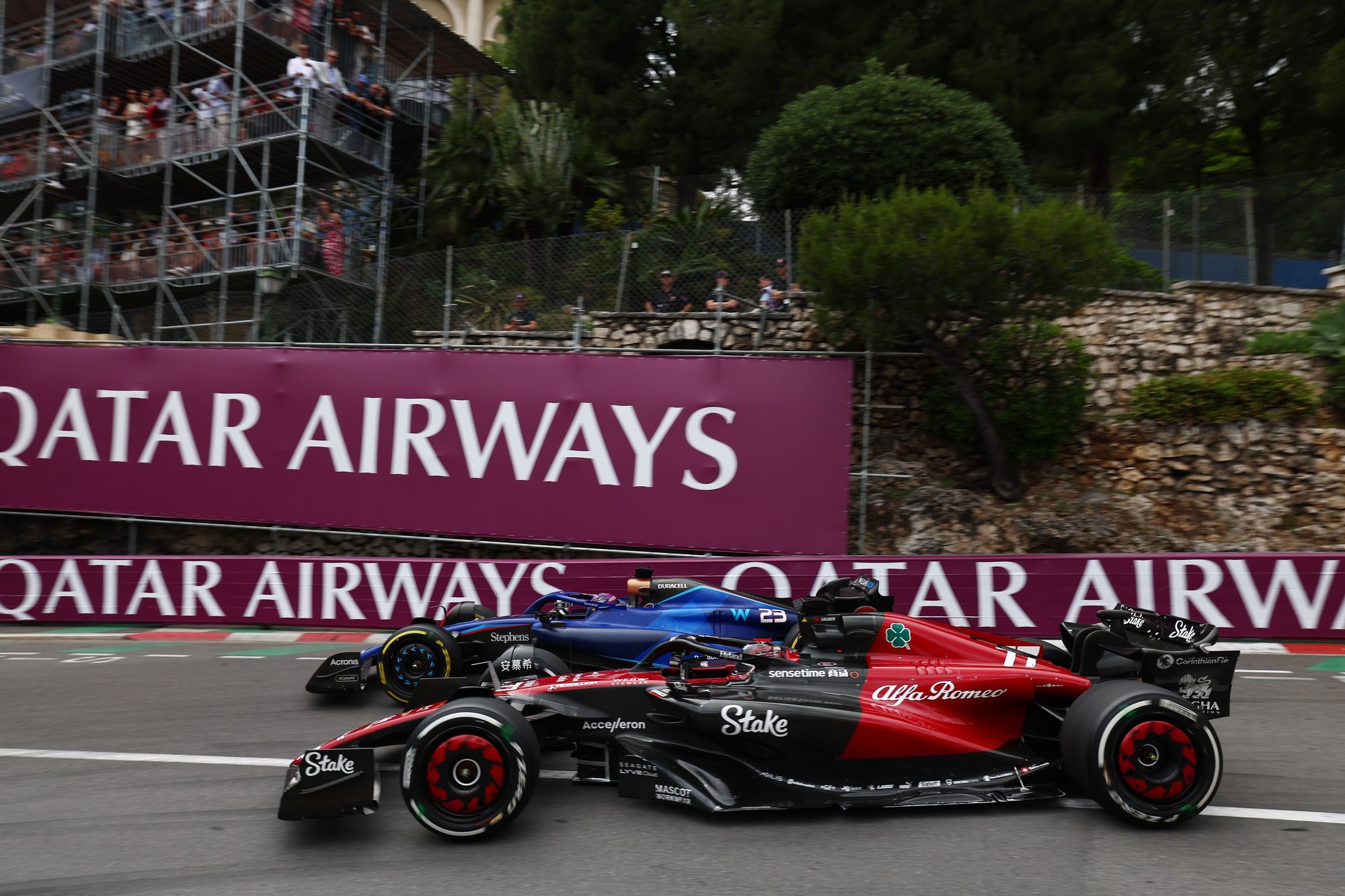 You can conjure up any scenario you want, but there's a lot to commend the Antonelli idea and it meshes well with a scenario where Sargeant stays on next year. That gives Williams maximum flexibility, minimum disruption and the possibility of gravitating to a tantalising Albon/Antonelli line-up in 2025.
This leaves Sargeant as a very easy and straightforward option for 2024. To seal the deal, he needs to vanquish those concerns with a couple of strong weekends in his final four outings of the season.
A couple of well-put-together events, ones at the level of his Austin Sunday but across the full three days, would probably be enough - combined with all the other reasons laid out - to get him over the line. Being the line of least resistance is an underwhelming way to retain a seat, but for Sargeant it's a case of any port in a storm.
Williams is certainly desperate for Sargeant to make it work otherwise it will face a very tough decision for what to do next year.