It's rare for young drivers to admit that their first taste of Formula 1 weekend action is "overwhelming", as Red Bull junior Isack Hadjar did after his FP1 debut at the Mexico Grand Prix with AlphaTauri.
It's rarer still for drivers to have their first taste of F1 machinery in an official practice session, especially a driver dubbed as a "little Prost" as Hadjar has been by Red Bull motorsport advisor Helmut Marko, who is known to hold him in high regard.
Hadjar himself shrugs off the Alain Prost comparisons, saying "he called me this like two years ago already - I don't know why, but I'll take it".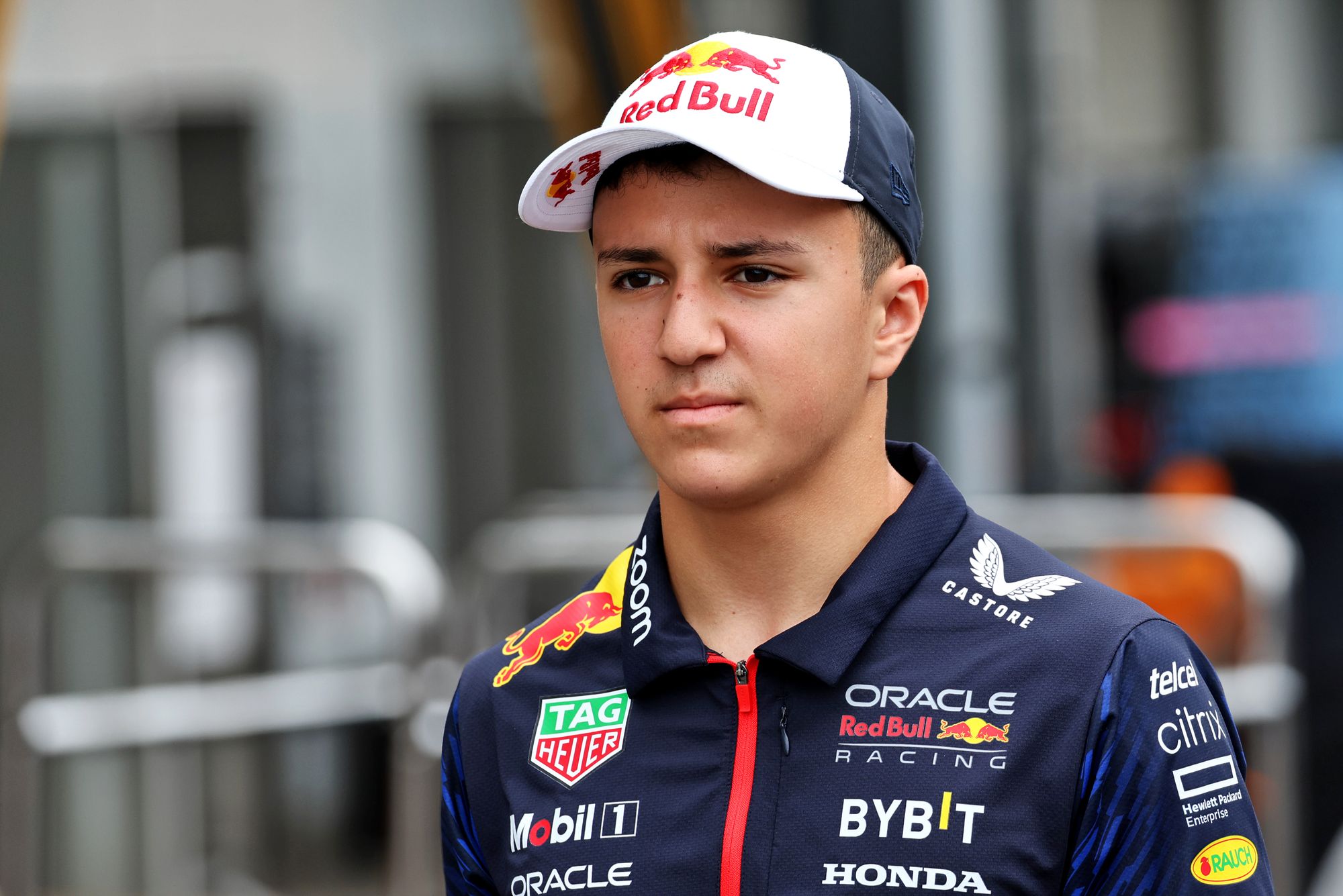 Far more eye-catching was an accomplished performance during his first outing in Mexico - an outing that might have come as a surprise given both Hadjar's F1 novice status and the fact he's looked far from the strongest of Red Bull's large pack of drivers in Formula 2 this year.
---
Red Bull juniors in F2 in 2023
3. Ayumu Iwasa
7. Enzo Fittipaldi
8. Dennis Hauger
10. Zane Maloney (rookie)
13. Jak Crawford (rookie)
14. Isack Hadjar (rookie)
---
The 19-year-old French driver had what he describes as "not even a show run, zero mileage" in F1 machinery prior to that session.
It did show on his first, two-lap run in the car. It was a quick in-and-out run mostly at slow speeds during which he repeatedly went into anti-stall thanks to crawling while trying not to get in the way of other cars. It was an understandably tentative start.
"There was so much going on with all the procedures and the traffic," said Hadjar when asked by The Race about that difficult first stint.
"It was really tough at the beginning, but I got in the rhythm quite quickly and in the end it felt like I'd done this for quite a while."
He's not exaggerating, because he quickly settled in. On his second run, still using the same set of prototype C4 (medium) compound Pirellis, he was able to set some quick laps and worked his way down to a best time of 1m23.046s – following that up with a next push lap just 0.006s slower.
During that run he complained of struggling with the front tyre temperatures at the start of the lap, which was a regular problem.
That's not unusual for a newcomer given the challenge of cooldown laps, with Hadjar at one stage checking with the team that he was driving slow enough to let the tyre temperature drop enough.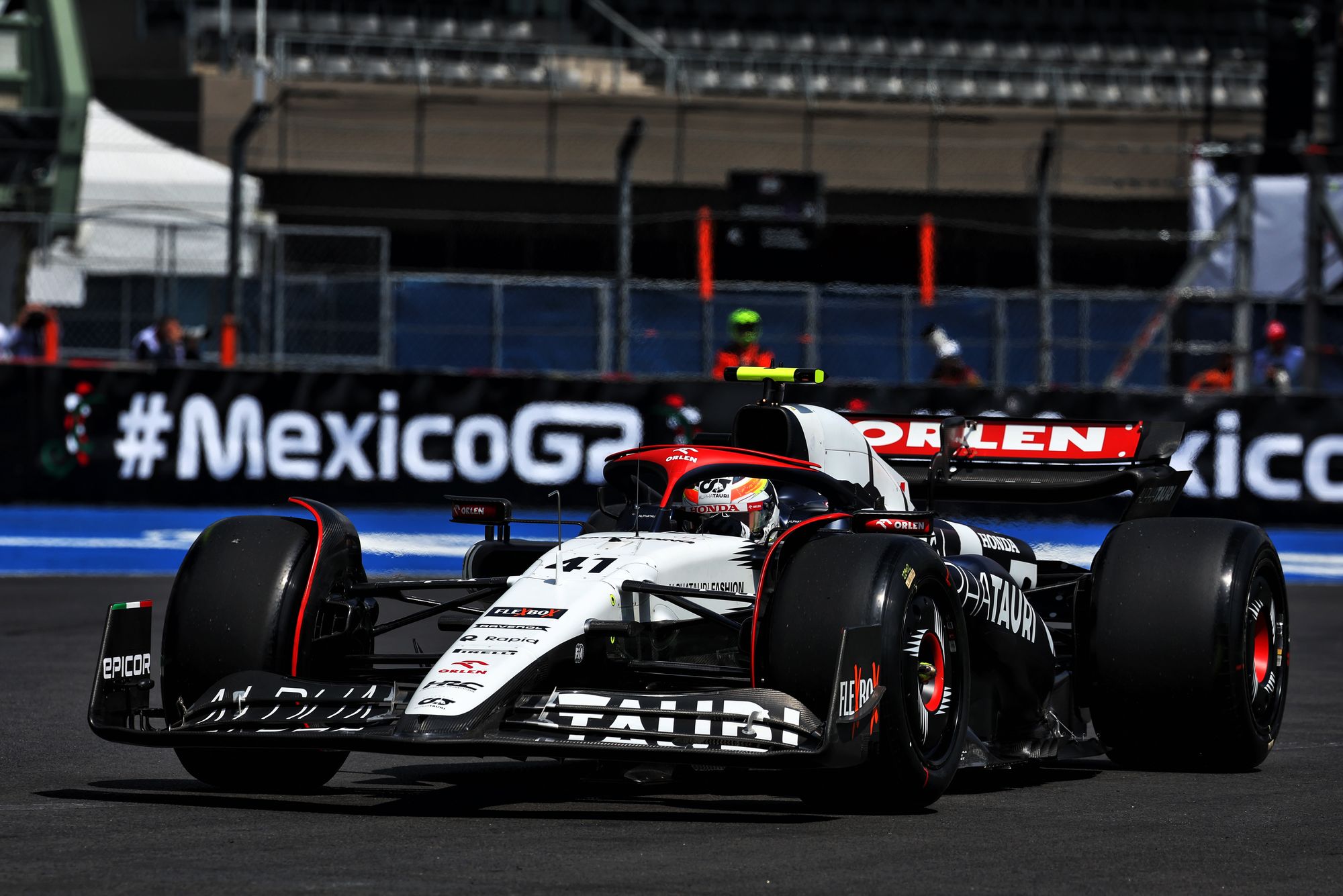 He then switched onto a set of fresh C5s for a performance run. His first push lap represented a gain of just over a second compared to the previous run, while on his third flier he set what stood as his best laptime – a 1m21.941s lap. That was 1.373s slower than team-mate Daniel Ricciardo's best, set on the C4s.
However, Hadjar felt he was set for a stronger lap on his second run, only to attack the right-hander coming into the stadium section too hard and abort the lap.
"I knew I was on a really good lap, so I tried to really push hard and overdid it and couldn't make the corner so had to abort it," said Hadjar.
"It was a shame because I gave up like four tenths. It was the big braking zone before the hairpin. I came in quite quickly, I knew I was going to hit the kerb, didn't want to do any damage, so I aborted."
He then emerged in the closing stages of the session for a long run on a fresh set of softs. His attempt to start after a few corners of the outlap was compromised by Fernando Alonso being keen not to cede track position, so it didn't really get going until the first flying lap.
That was the first of a six-lap run in which he set some consistent times, starting off with a 1m24.441s lap, improving to a 1m24.051s then slowly dropping off as the short-lived softs gave way.
It was that consistency that was the most impressive aspect of Hadjar's debut. He didn't set earth-shattering pace compared to Ricciardo, but he was never going to.
"I was happy the consistency was quite good," said Hadjar when asked by The Race about that aspect of his session.
"Honestly, it's quite easy to be consistent when you're quite far off the limit. In the high-speed [corners] I was not… [as quick] compared to Daniel, but I guess it's normal.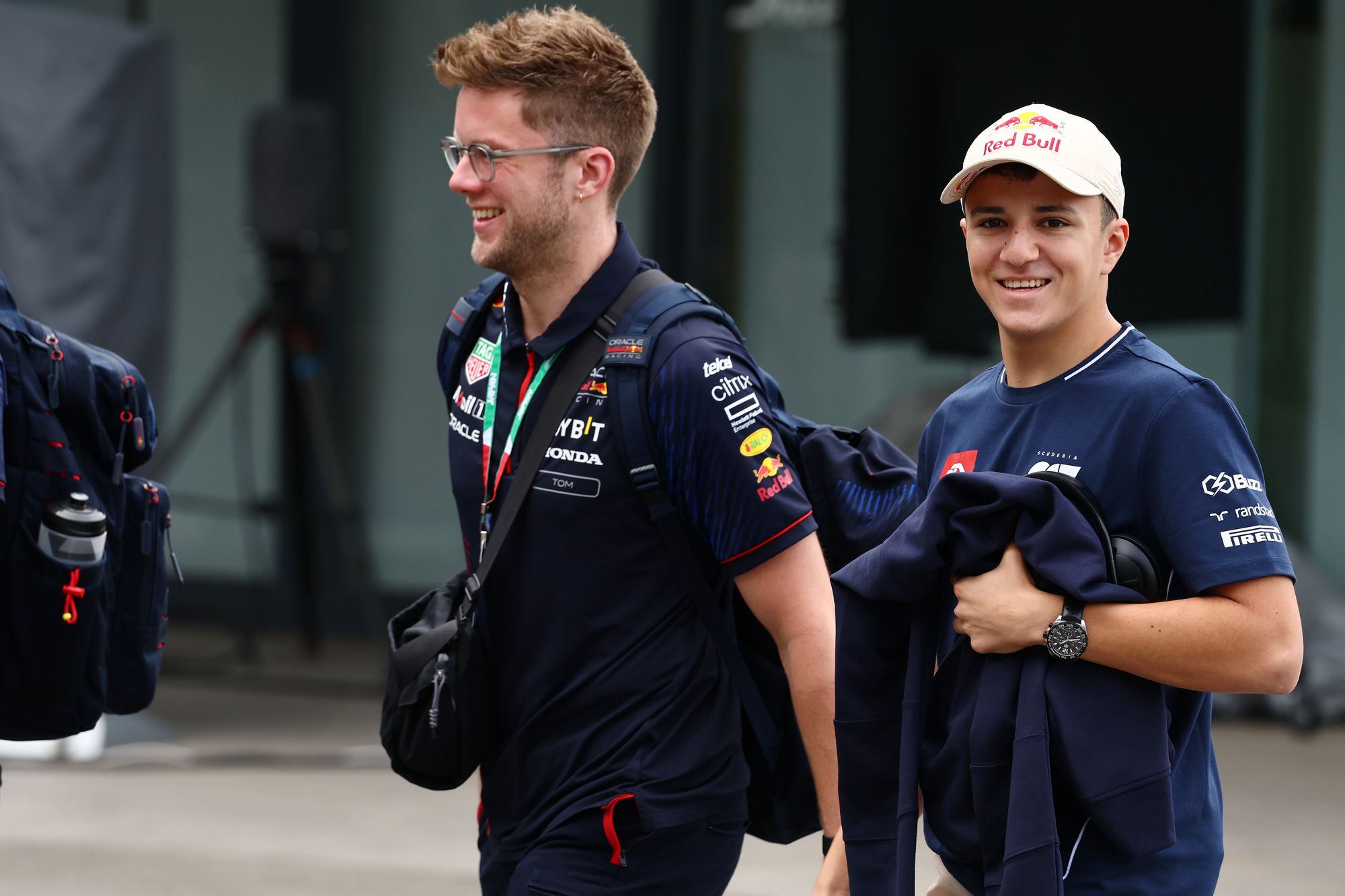 "On the last run I just tried to be really consistent and I could see that on the laptimes."
The fast middle sector represented his biggest deficit to Ricciardo of just over three quarters of a second.
The minimum speed he carried in this part of the lap was generally lower, which was perhaps no surprise in the low-grip conditions. However, he was within a tenth in sector three and just under three tenths off in sector one.
What was also noticeable was the growing confidence, not just in how he attacked the corners but also the steering inputs.
Early on, these were plentiful as he constantly wanted the reassurance of feeling the car, but that did get a little smoother as the hour progressed. It still was far from perfect, inevitably, but there was clear progress being made.
Overall, it was a good solid start for Hadjar in F1. He will complete another FP1 in Abu Dhabi, this time with Red Bull's senior team, and is set to do the post-season rookie test for AlphaTauri as well. He also remains on Red Bull's books for next year, when he is expected to switch from Hitech to Campos for a second Formula 2 season.
And this quietly impressive FP1 outing is a welcome boost for Hadjar, who has endured a difficult rookie year in F2. He's only 14th with a single podium finish to his name, but remains held in high regard by Red Bull and Marko in particular. No wonder he admitted to being worried about his first F1 outing.
"I was really worried to be honest. I was excited, but more worried because I know it's a big, big step compared to F2," said Hadjar.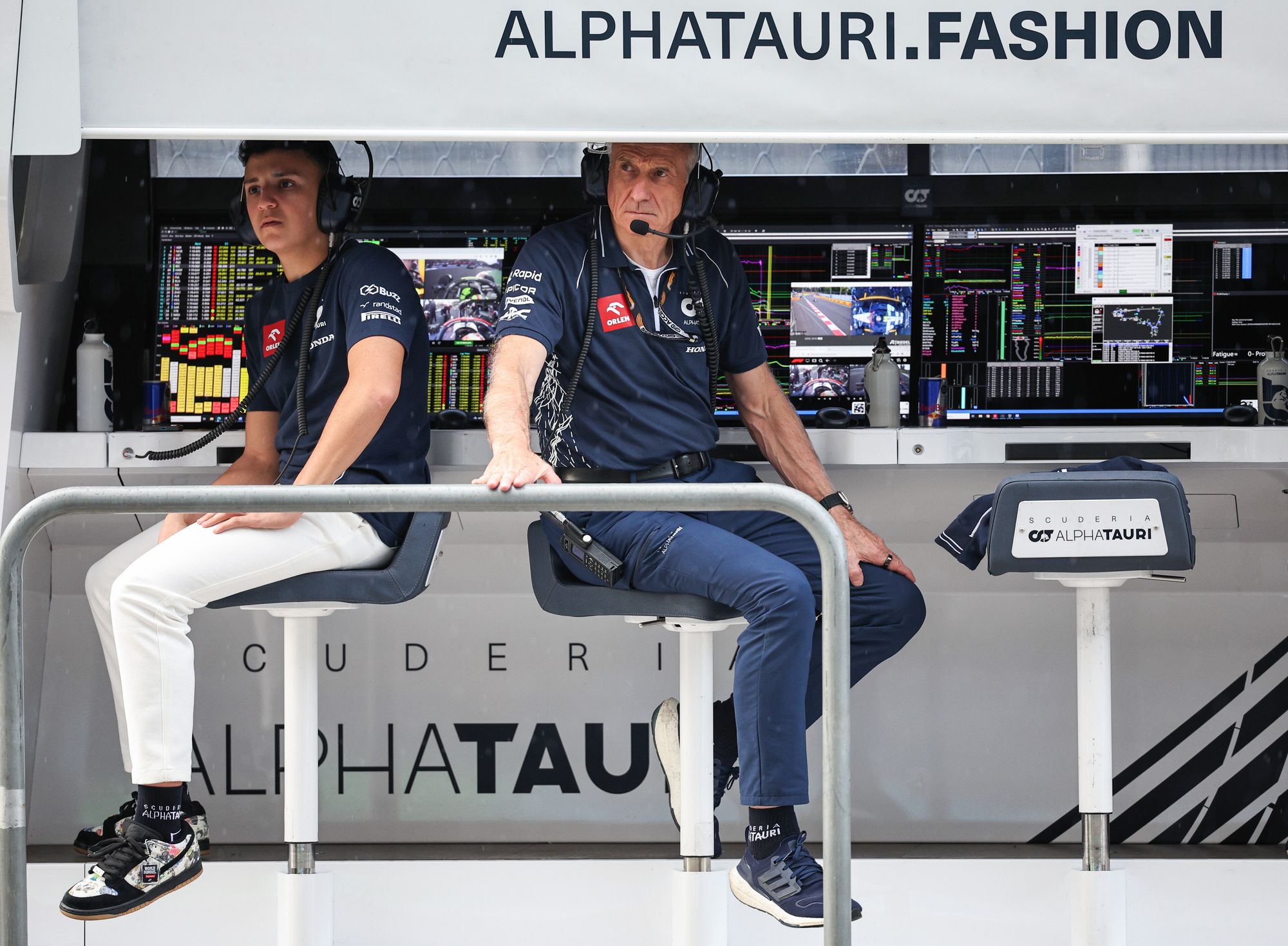 "And honestly it felt like a relief after the first run. I was like 'OK, I've got this, I'm pretty OK now'. It went better than I expected."
He certainly impressed the team, although AlphaTauri boss Franz Tost was typically nonplussed by Hadjar suggesting this was the best day of his life.
Tost also backed Hadjar to be racing in F1 soon.
"I don't hope this was the best day of his life, I hope he wins races and championships, this shouldn't be the best day of his life," said Tost.
"He did a good job, I must say. We were all impressed by him. He was calm when we went out.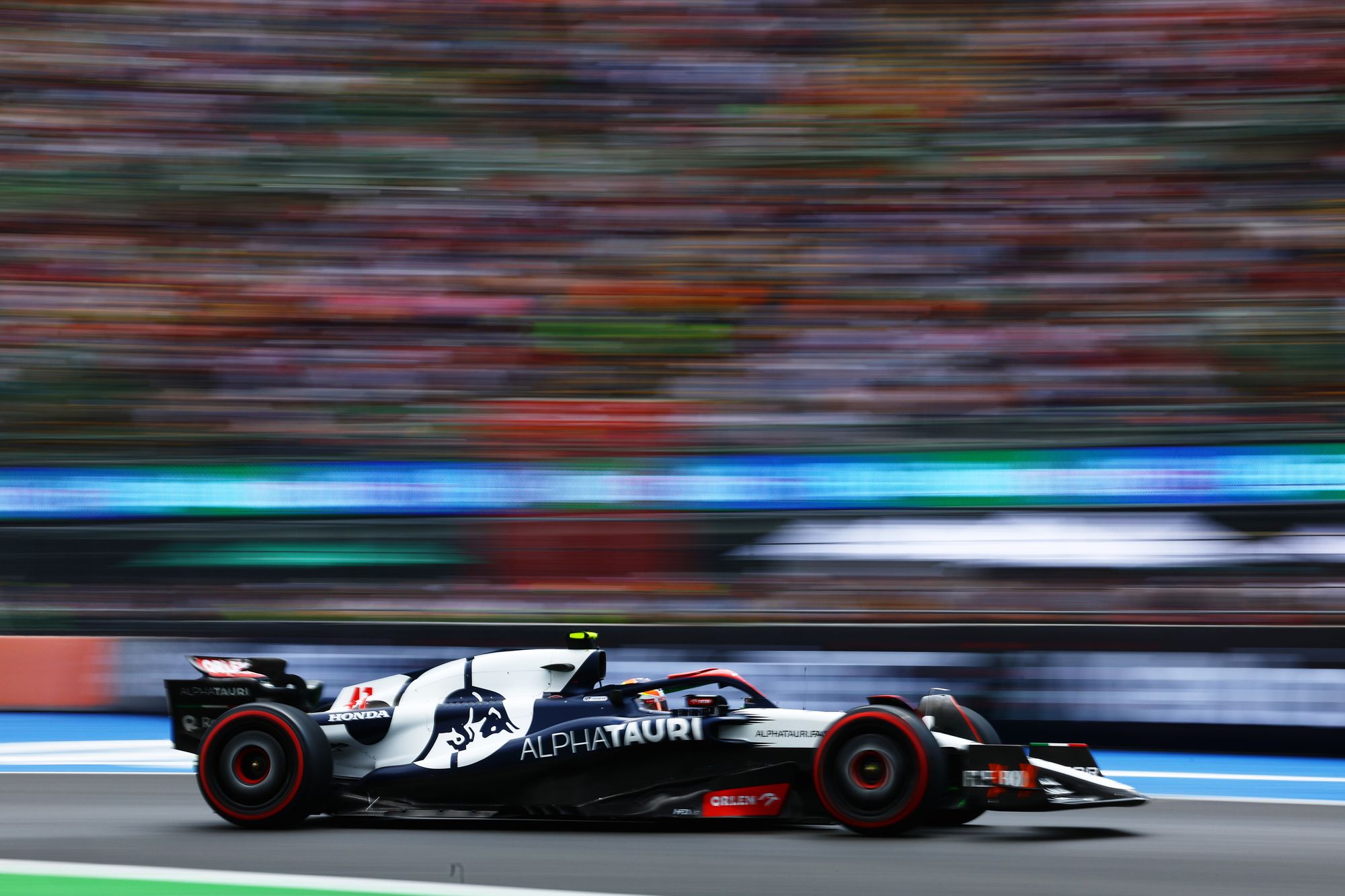 "I must say he really did a good job. His technical feedback was also quite good because if you compare it to the data, it's very high correlation and we are really impressed - and he will be soon in Formula 1."
This is very much a first step for Hadjar. He will need to show improved pace in Abu Dhabi and needs a much stronger F2 campaign to put himself in the frame for an F1 graduation.
But this was a good, solid start and one that showed he had the capacity to learn quickly when thrown in at the deep end. In just one hour he went from a driver who had never driven an F1 car to one who felt confident behind the wheel and looked the part.
Although his presence in the AlphaTauri was partly the result of Liam Lawson's unexpected five-race stint as Ricciardo's stand-in disqualifying Lawson from being a driver who satisfied the regulation requiring two FP1 sessions to be given to rookie drivers, Hadjar getting this chances fits in well with Red Bull, and Marko's, modus operandi.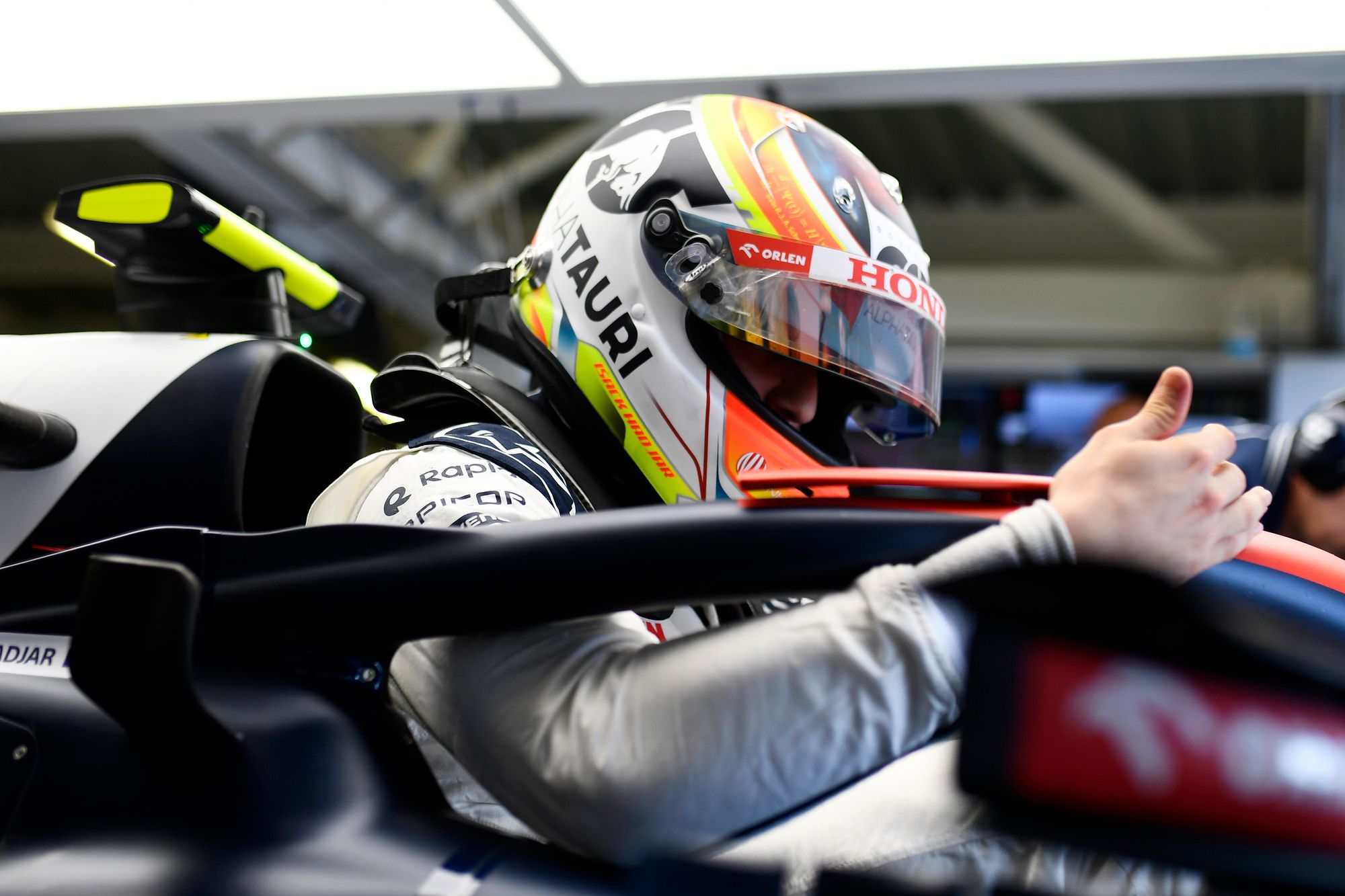 It's a case of 'throw him in at the deep end and see if he sinks or swims'. And with Hadjar's lack of F1 experience and a busy track in a high-pressure situation, it was asking a lot.
While he perhaps didn't appear quite as poised out of the car as FP1 rookie standout Ollie Bearman did, Hadjar clearly showed to himself that he was far from out of his depth and had an air of excited satisfaction.
That represents a solid, if low-key, start to his time in F1. If Hadjar can build on that then there's every chance he could make good on Tost's promise that he will graduate to F1 in the future.
As The Race watched every lap of his session, admittedly with low expectations of him given his inexperience and difficult 2023 to date, Hadjar showed there's something more there that belies his relatively lowly status in F2 right now – even if far more evidence is needed to justify the 'Little Prost' tag.