Half of the 10 Formula 1 teams will be running a young driver during first practice at the Mexican Grand Prix to fulfil the mandatory rookie running requirement.
Jack Doohan will participate in his third FP1 session with Alpine, Alfa Romeo's reserve driver Theo Pourchaire will get his second FP1 outing with the team while Frederik Vesti, Ollie Bearman and Isack Hadjar will all make their grand prix weekend debuts with Mercedes, Haas and AlphaTauri respectively.
---
Current F2 standings (one round to go)
1. Pourchaire - 191
2. Vesti - 166 (-25)
4. Doohan - 138 (-53)
6. Bearman - 130 (-61)
14. Hadjar - 47 (-144)
---
But which of them - if any - have a realistic chance of one day racing in F1?
We've ranked their respective chances of making it to F1, whether that be in 2024 or (as is far more likely) further down the line.
5 - Jack Doohan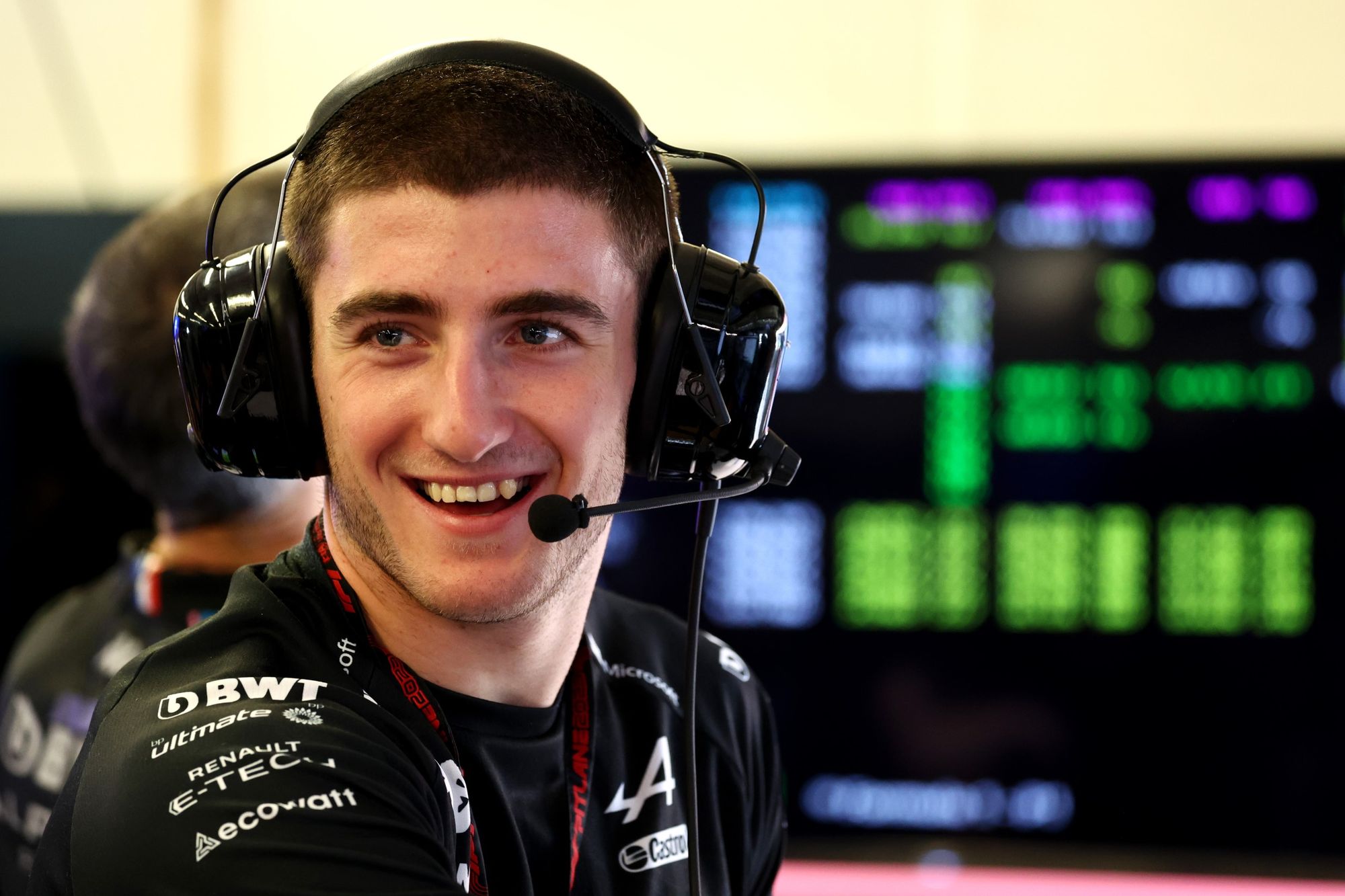 Doohan engineered himself into being an outside contender for a 2023 F1 seat off the back of a stellar second year in Formula 3 (where he finished runner-up to departing Red Bull junior Dennis Hauger) and a strong rookie Formula 2 campaign that suddenly made Alpine feel like Oscar Piastri's painful exit didn't have to be a nightmare for its junior academy.
But his second year in F2 stuttered badly out of the blocks - including misery not of his making - and that quickly cooled talk of Doohan, the son of motorcycle grand prix racing legend Mick, landing in F1 any time soon.
He has turned around his year, with back-to-back feature race wins at Budapest and Spa, but he finds himself only a handful of points ahead of Alpine stablemate Victor Martins, who as an F2 rookie has made more of an impression this year.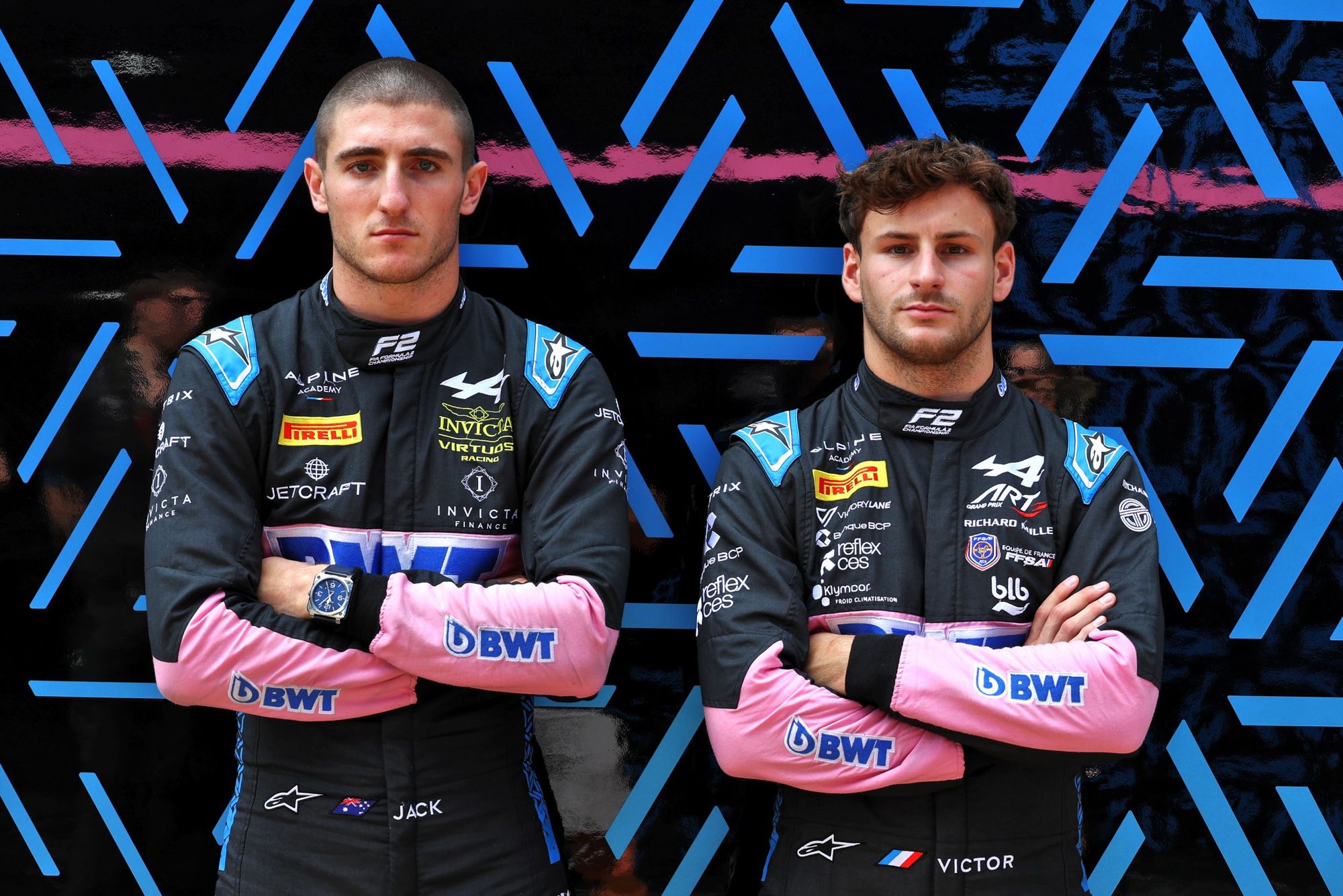 Still, it's Doohan who has been rewarded with two further FP1 outings (Martins has instead driven in Formula E's Valencia test with Nissan this week) in Mexico and Abu Dhabi to add to his 2022 runs at the same venues.
It's just difficult to see how that will translate into a race drive with Alpine with both Esteban Ocon and Pierre Gasly locked down until the end of 2024. Even if one were to leave, a seat at Alpine - even if it's probably the least-desired factory seat - is going to have no shortage of warring suitors with F1 experience or more impressive junior CVs.
4 - Isack Hadjar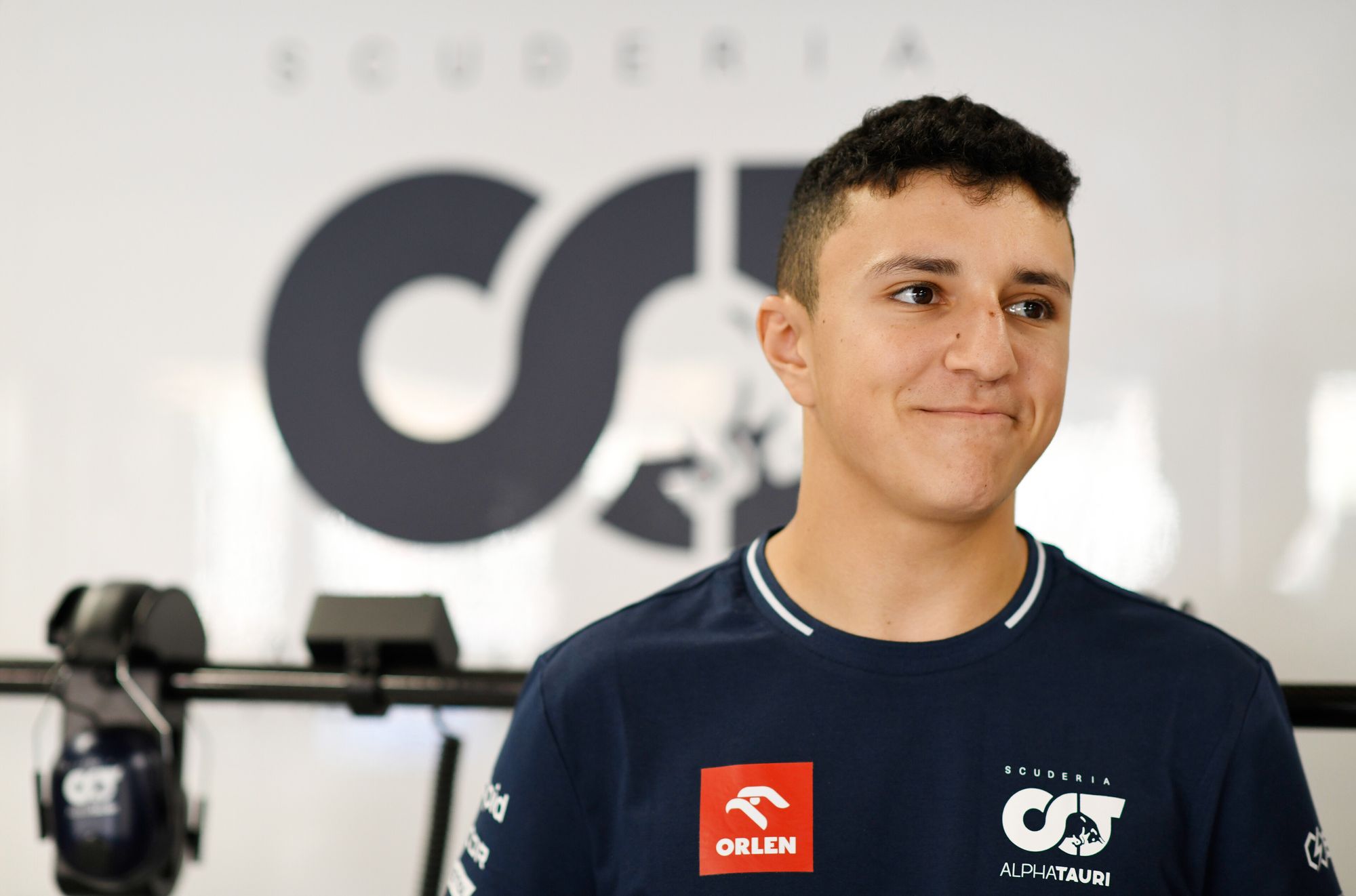 Hadjar's a much better driver than the 14th place he's currently occupying in Formula 2 would suggest - and Red Bull knows that. But he still faces a tall order to make his F1 dream a reality.
He could have won Formula 3 last year had he not crashed out of qualifying at the Monza season finale and he was the most impressive rookie in Formula Regional one year prior.
Hadjar is rated highly by Helmut Marko specifically, which is never a bad thing, and Red Bull's driver moments are so fluid that opportunities are more abundant than within any other junior programme.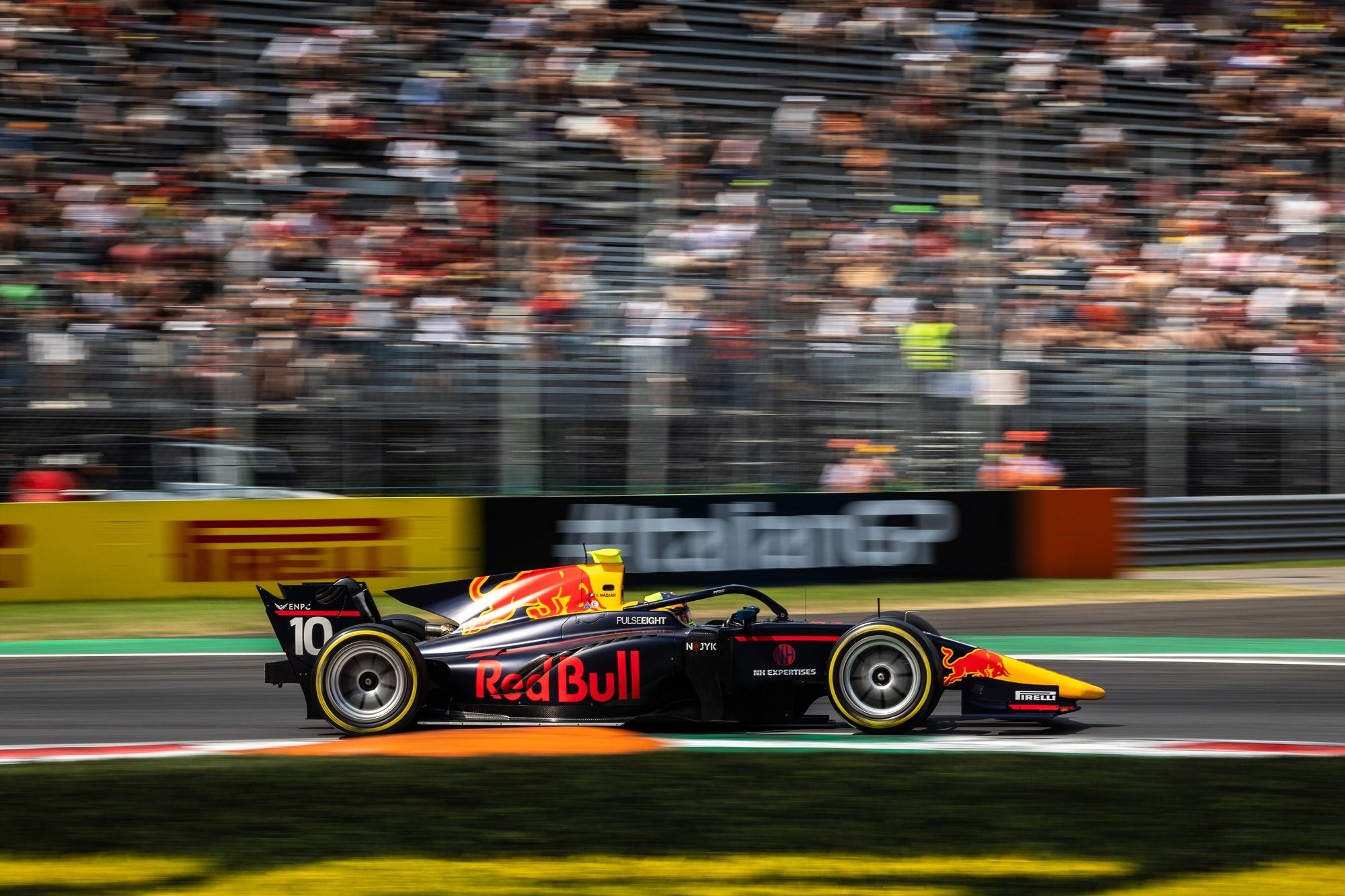 On the flip side, Hadjar has a lot of work still to do. He's currently the lowest-placed of the six Red Bull juniors in F2 and unlike the other four drivers on this list, this weekend will be the first time Hadjar has ever driven an F1 car.
He admitted "apprehension" about his FP1 debut because of his inexperience. But it's also a solid opportunity for him to impress and mark himself out as a far better driver than results have shown this year.
Then it will be down to delivering a far stronger second season in F2 and making the most of any further opportunities Red Bull hands him.
3 - Frederik Vesti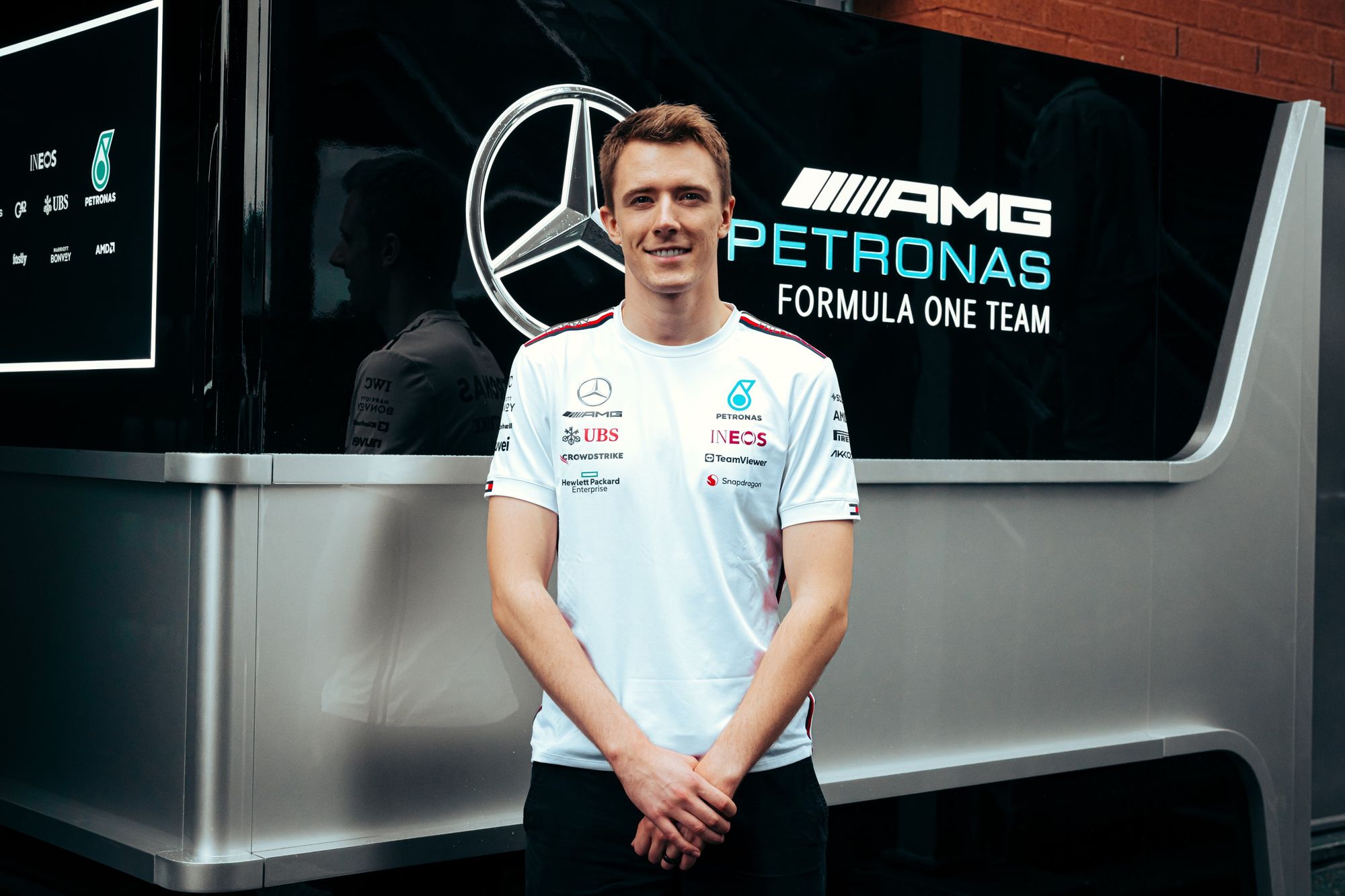 Mercedes' current highest-placed protege isn't its highest-rated.
The shadow of Andrea Kimi Antonelli has been looming large over Vesti for quite some time and now, in October 2023, it feels he can no longer hold back the tide.
Vesti never quite felt like a George Russell- or Esteban Ocon-level Mercedes project, in being destined to be supported all the way to F1.
He even expressed sadness last year at watching every other F1 junior academy give its lead junior drivers FP1 outings while Vesti had to wait until the post-season test in Abu Dhabi for his turn (with Nyck de Vries fulfilling the team's rookie FP1 obligations).
But he has responded well this year with a solid step forward in Formula 2 that allowed him to lead the championship before a cataclysmic run undid his title momentum. Vesti crashed on the way to the grid at Spa, had both his rear tyres fall off his car at Zandvoort and crashed on the opening lap at Monza.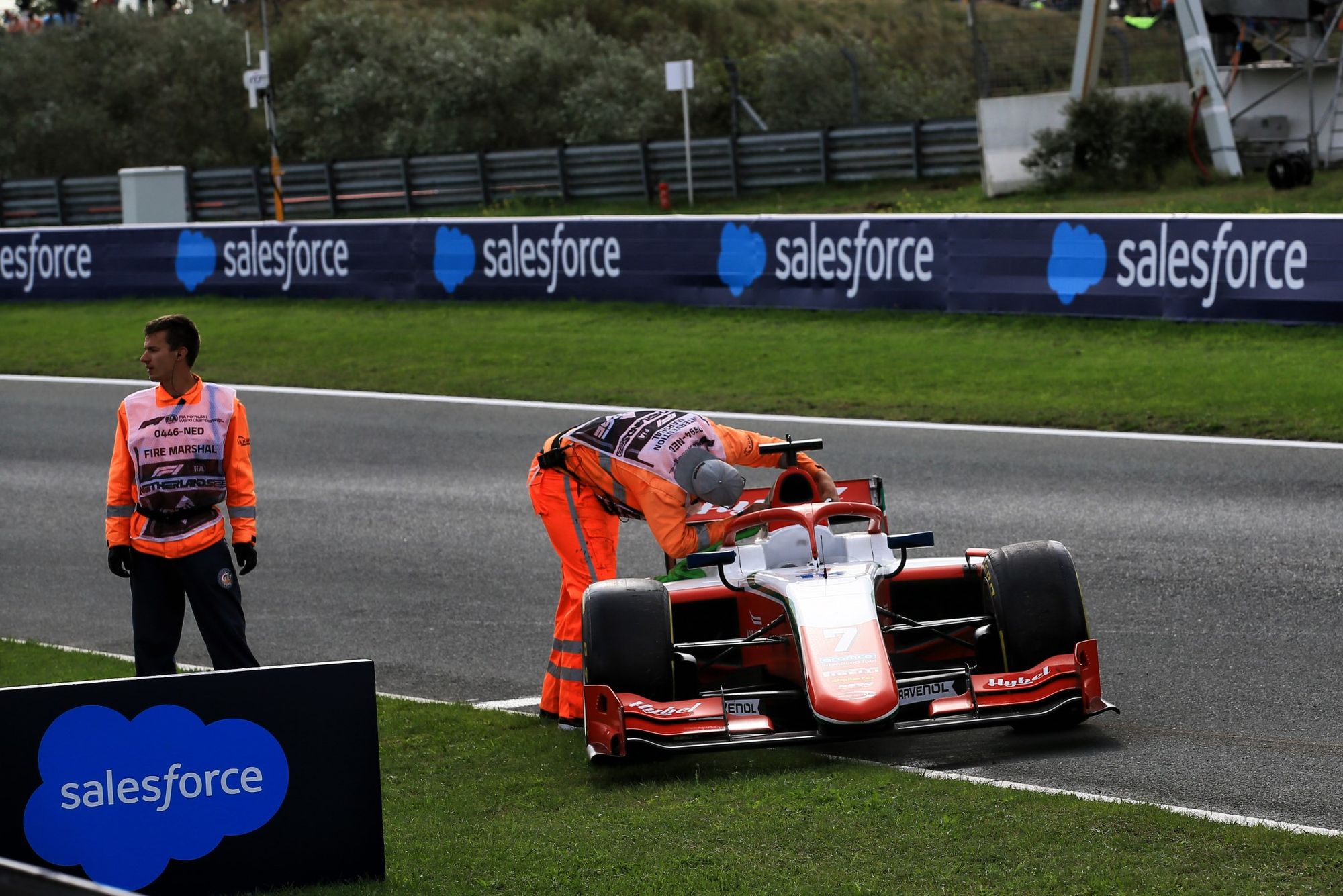 "Fred improved and is still improving, and he's still learning and still developing," Gwen Lagrue, leader of Mercedes' F1 junior programme, told The Race's Valentin Khorounzhiy.
"And he's still in a fight for the F2 title this year. Of course we have done a few mistakes, which could cost us the title. Unfortunately. But it's still possible so we'll fight to the end, and I'm personally very happy with his personal development.
"I don't know if it will be enough to become an F1 driver, but definitely it is good enough to become a professional, and let's see what the next months will bring, and if we can organise an F1 seat or not."
Lagrue said there was "some possible options" in F1 for Vesti for 2024 still, as well a potential alternative programme that could be anything from a Super Formula drive to an endurance gig.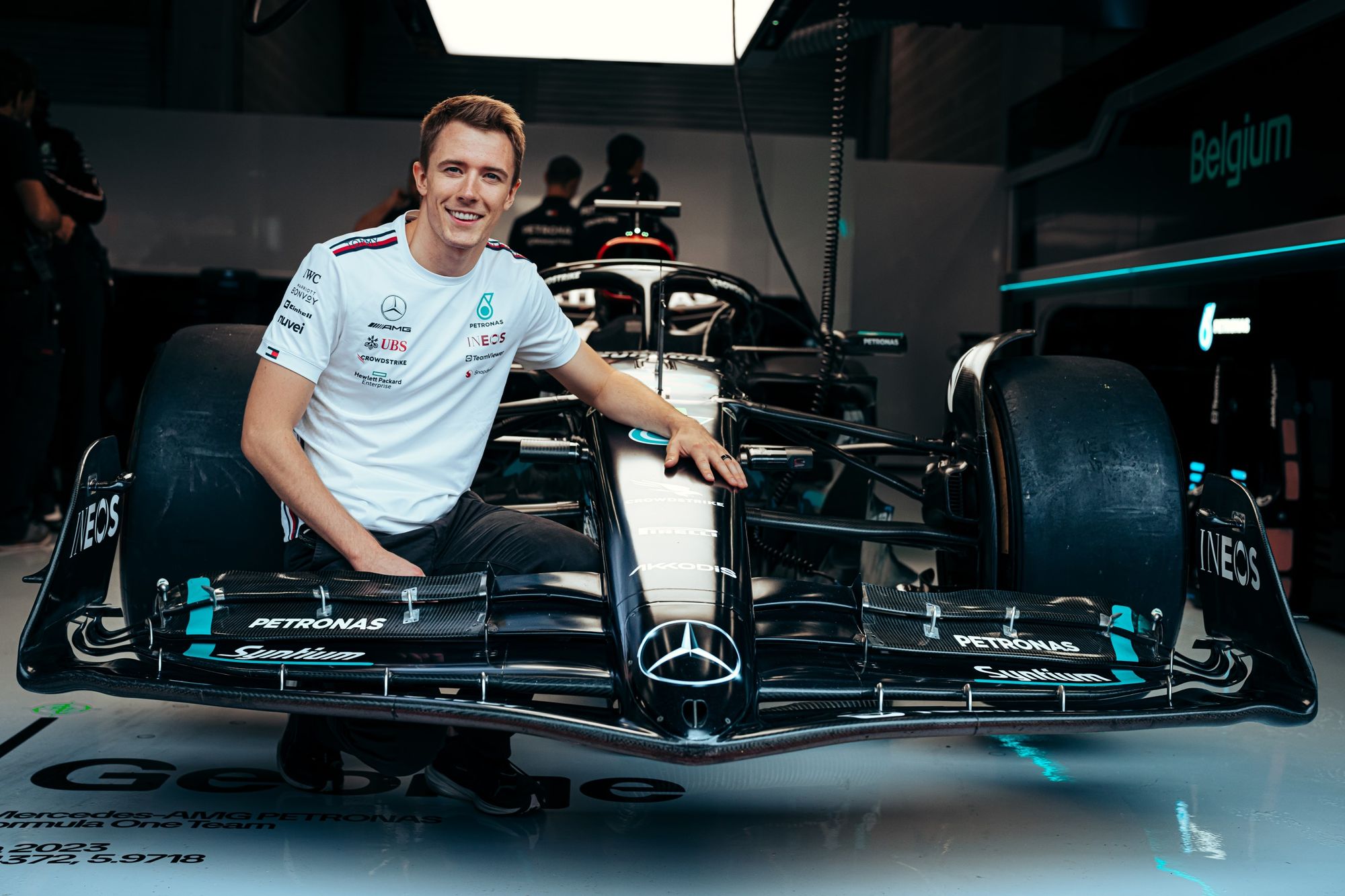 Having a "possible" F1 option is a fair summary of Vesti's situation - with the Dane needing Williams to lose faith in Sargeant for 2024 for him to have any chance of graduating to the F1 grid next year.
Mercedes isn't going to put him one of its cars, and, much like with similar claims about Mercedes wanting Mick Schumacher back in a race seat, it has very little power to actually make a 2024 graduation happen, particularly with no space in the senior team for the foreseeable and Antonelli the most likely option when that time comes.
Vesti still has a good chance to impress another suitor like Williams though, not only with his two FP1 outings in a Mercedes but during the F2 finale where he'll attempt to convert unlikely - but not impossible - long-shot F2 title odds in his final weekend in the series.
2 - Theo Pourchaire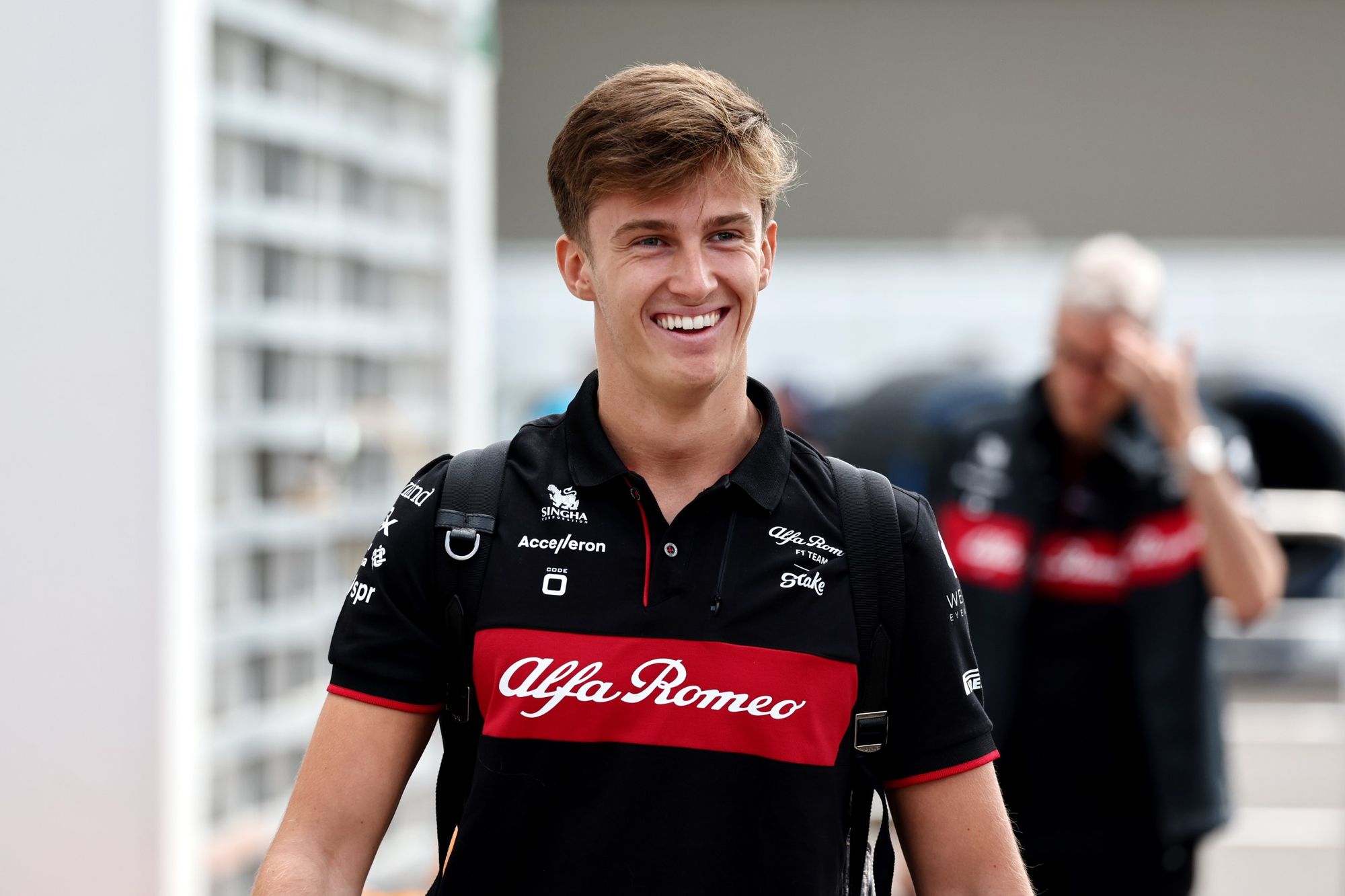 Sauber's third man stands a very good chance of walking away from Formula 2's finale in Abu Dhabi next month as the champion.
He's only won one race, all the way back in March in Bahrain, but Pourchaire has scooped nine other podiums to build a 25-point lead over Vesti with 39 on the table.
A title anyway won't take him to F1 next year - with Sauber having already opted to retain Zhou Guanyu for a third consecutive season alongside Valtteri Bottas.
It did reaffirm its commitment to Pourchaire during that announcement, saying it would work on finding him a racing programme alongside further testing in 2024.
Sauber still views Pourchaire as an option for 2025 but you have to wonder why it's not already put Pourchaire in a race seat if it's really serious about him being central to Sauber's long-term vision.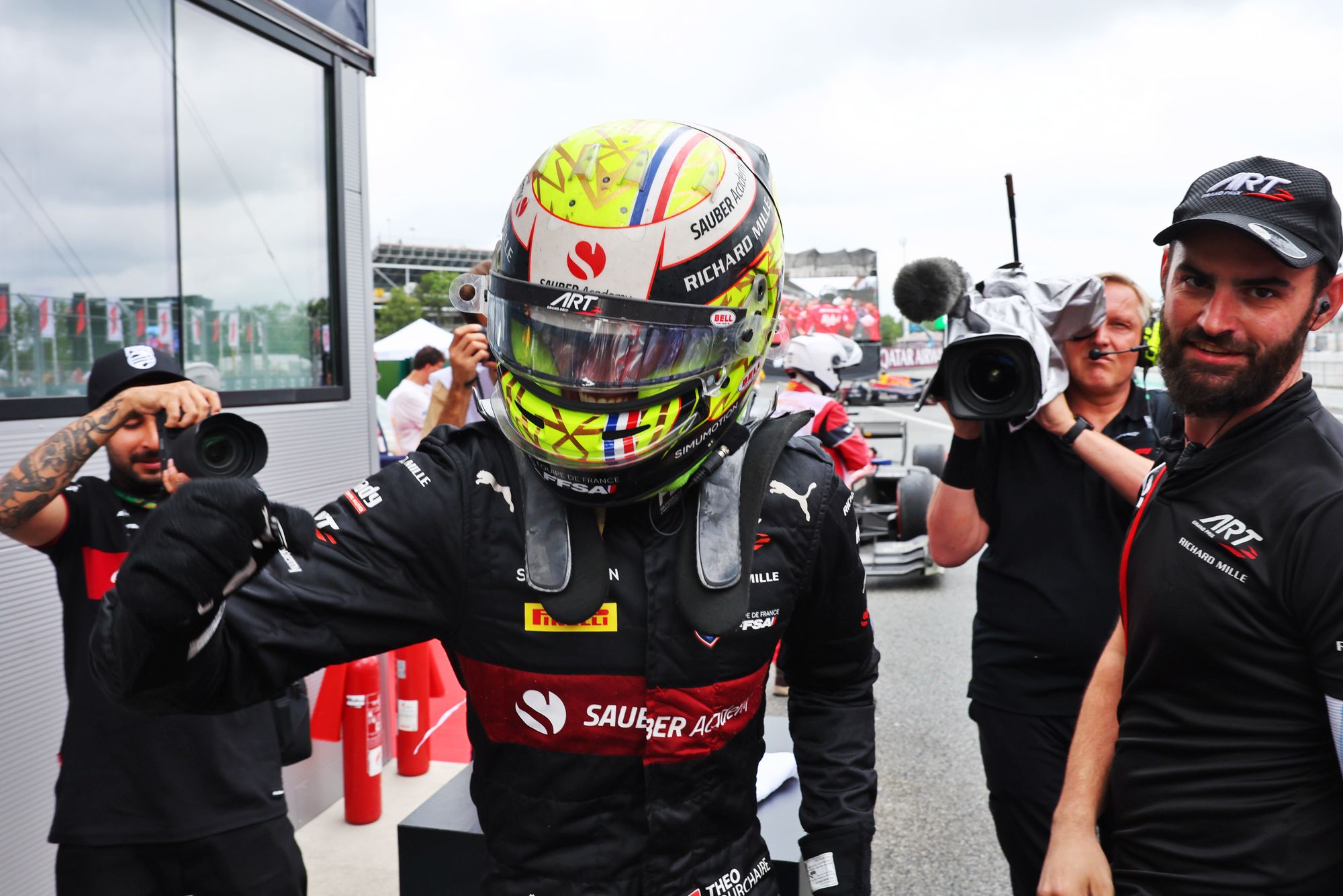 That long-term vision is obscured by the team's gradual morphing (as it currently stands) into the Audi factory team in 2026. That could complicate matters for Pourchaire if Audi has other drivers in mind for '26 that it wants to help bring in a year early.
But Pourchaire is still only 20 years old and while he's in his third year in F2, he only had three years of car racing before that, making comparisons between him and other F2 champions with multiple seasons of experience under their belt unfair.
Right now it feels 50/50 whether Pourchaire will ever make it to F1. Surely 2025 will be his final shot and just like Vesti, it feels like he's realistically run out of time to dramatically change his F1 backer's opinion of him.
1 - Ollie Bearman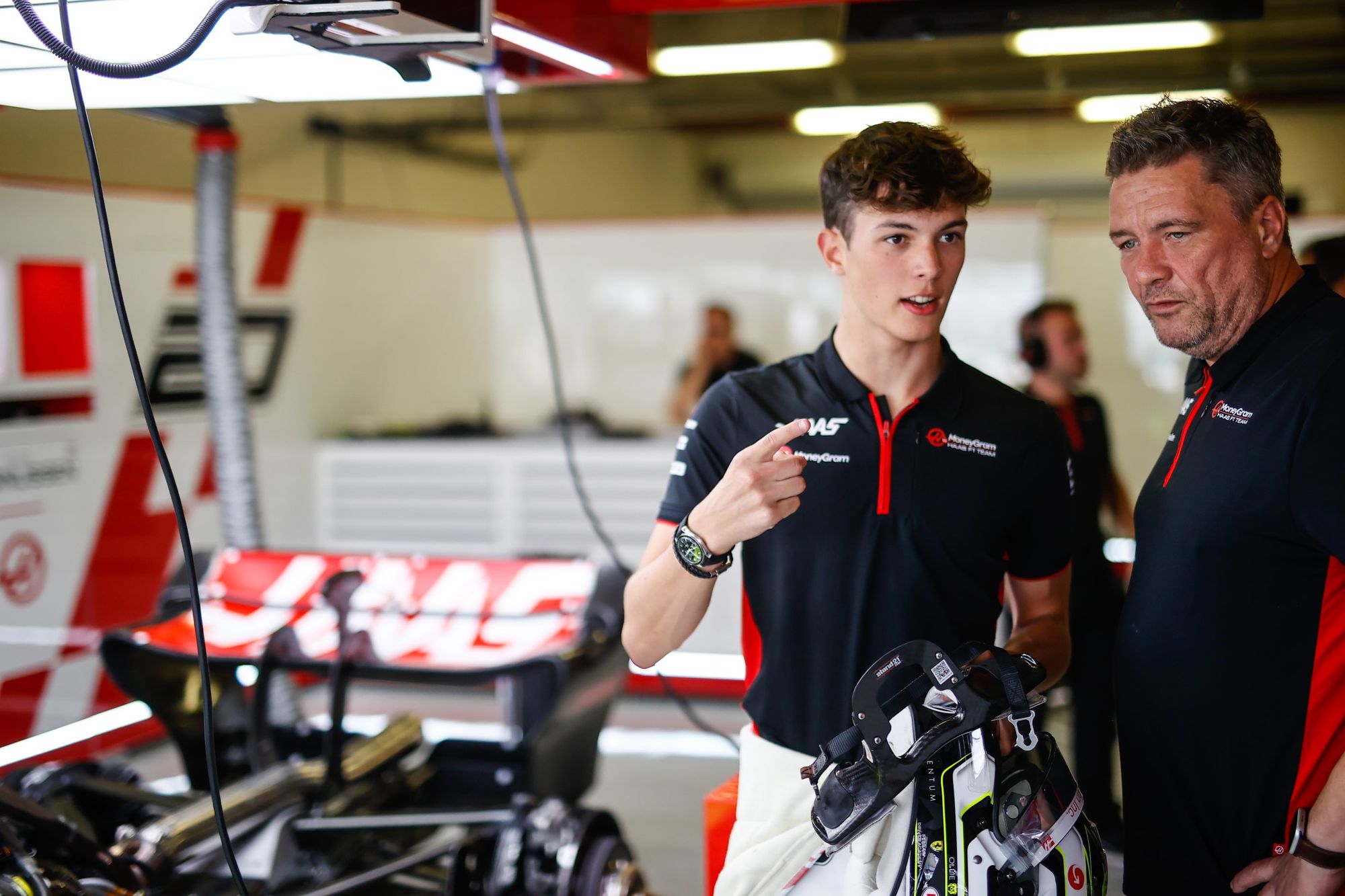 More than any other driver in this quintet, Bearman's F1 destiny is firmly in his own hands.
The 18-year-old has had a stellar rookie F2 year (despite having only made his car racing debut as recently as 2020), with three feature race wins.
He hasn't had the consistency to mount a title challenge but he will be (very likely) returning for a second year with Prema in 2024 where expectations will be high, not least because he'll have another highly-touted junior Antonelli as his new team-mate.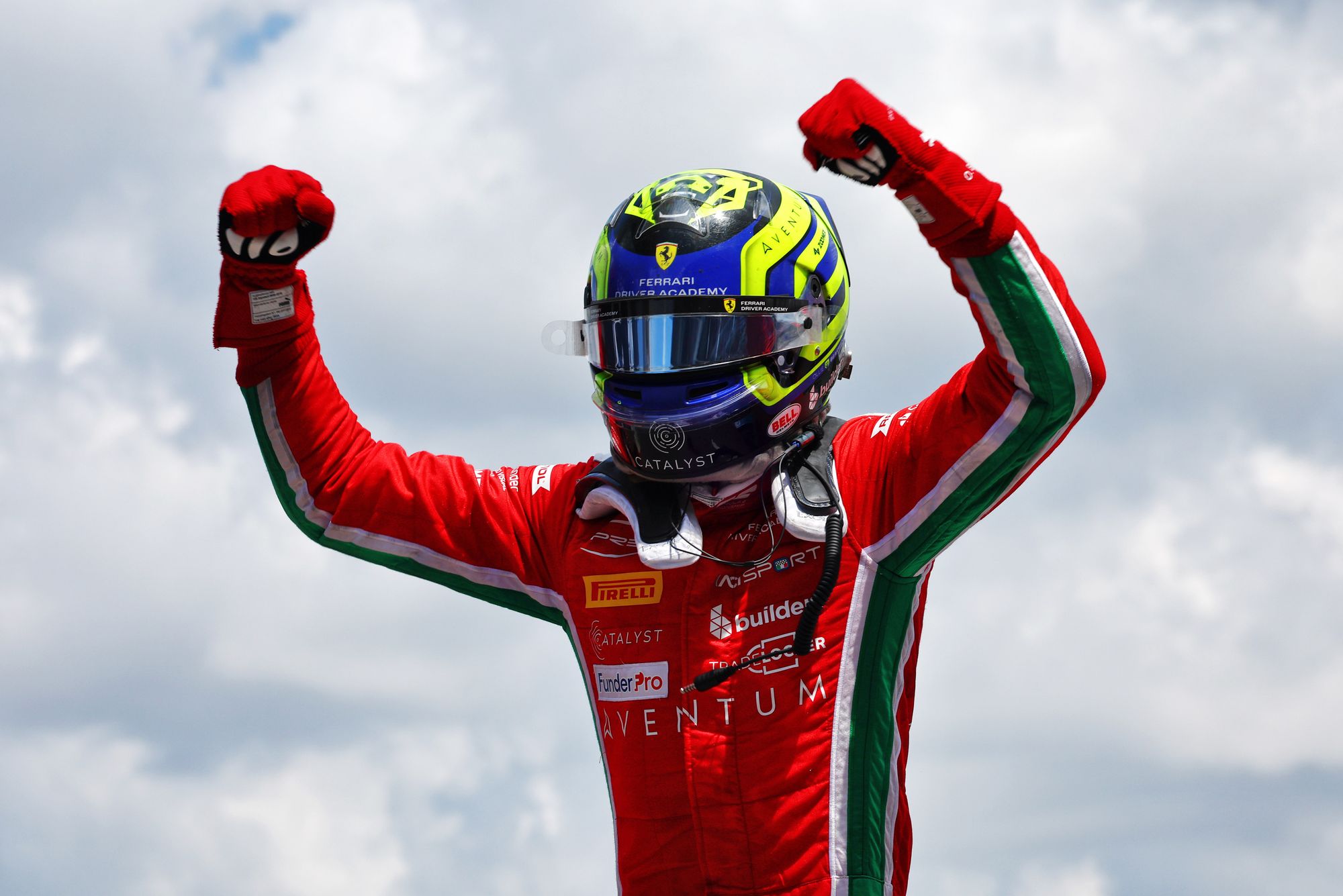 If Bearman can deliver a convincing title push, much less follow the likes of fellow Ferrari-backed juniors like Charles Leclerc and Mick Schumacher in sealing the deal, then F1 graduation will surely follow in some form.
Unlike Vesti and Hadjar, he's the clear undisputed 'next hope' for his F1 backer. Of course, should Leclerc and Carlos Sainz extend their current contracts beyond the end of 2024 then Bearman will have no direct route into Ferrari in 2025, but Ferrari has a long history of helping to place its juniors at customer outfits.
Certainly, it wouldn't let an F2 champion slip through its fingers - if Bearman can triumph in what's likely to be a highly competitive field next year, with a brand-new car somewhat reducing Bearman's 'year two' advantage.
Prior to that, he's got two FP1 outings with Haas. The team isn't expecting FP1 heroics, but instead a safe pair of hands that doesn't add to Haas's wariness over young drivers.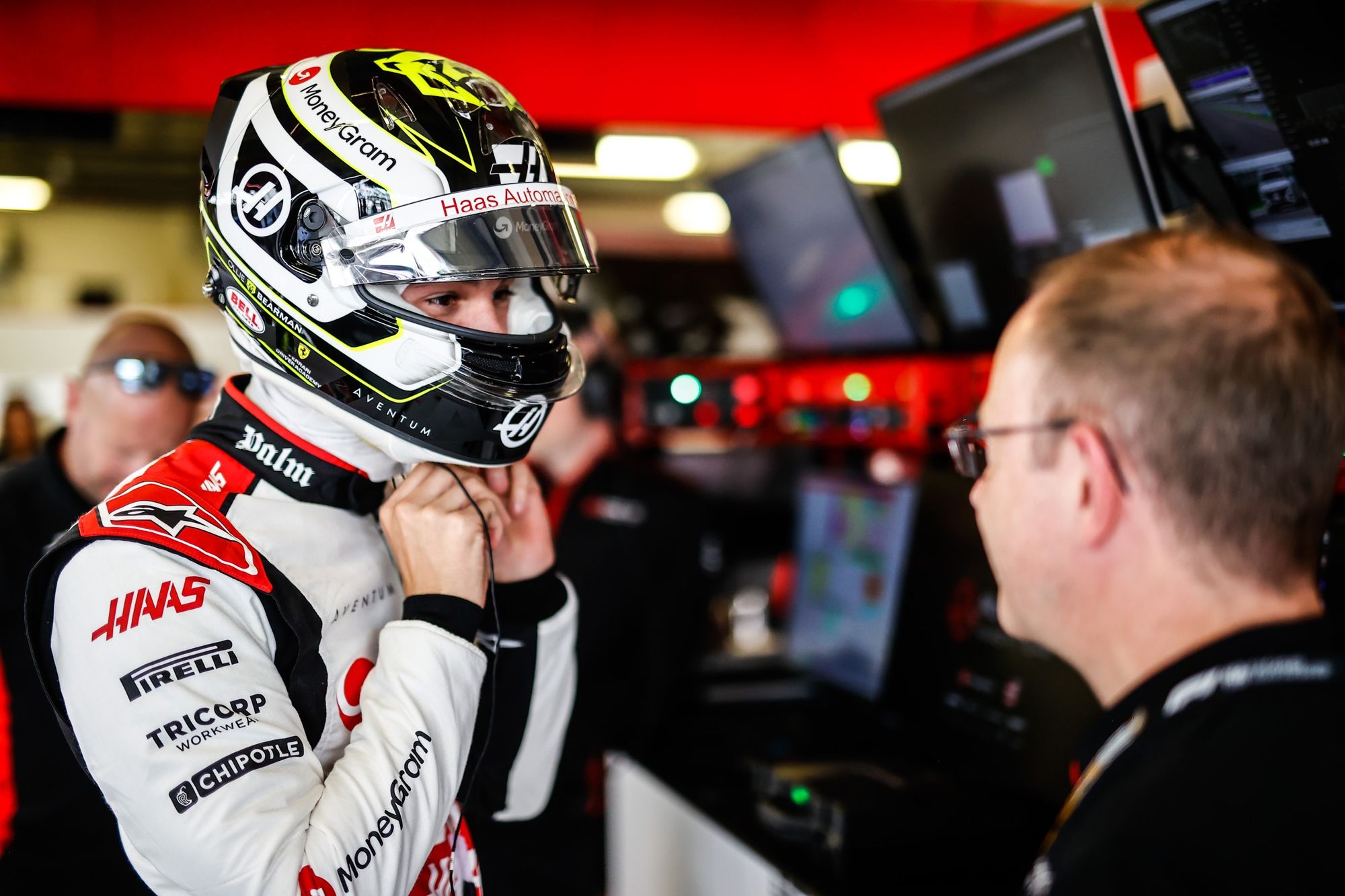 "Of course, like Guenther [Steiner] said, there's no positives, nothing to win on a Friday, it's a mandatory session and I just need to bring the car back," Bearman said on Thursday in Mexico City.
The heroics instead need to come in 2024 when the fate of Bearman's F1 future will be determined.