Logan Sargeant's real breakthrough may not have been his first Formula 1 points finish, but the way he harnessed the "unimaginable" laptime gains from using the tools available to him in the cockpit to turn his Austin weekend around with a strong performance in the race.
Whether or not that translates into improved performance across the final four events of the season as he battles to retain his Williams seat for 2024 remains to be seen, but Sargeant perhaps even surprised himself with how much he gained on Sunday.
He highlighted the use of the tools, meaning the adjustments available in "everything from the brake shape to brake bias to torque to diff", as the key area where he can gain ground on team-mate Alex Albon.
"I think the biggest bit to keep working on is honestly the little things that you'd never really do in junior formulas, using the tools more," said Sargeant when asked by The Race where the biggest gains are still to be made on Albon.
"Starting earlier in weekend in that sense, understanding how they can be used to help you more. There's so much time there, you might not even realise. Those small things make a big difference to tyre warm-up and stuff like that.
"Honestly, [I've been] talking to Alex a lot more recently just to try and help me on that front and it's been moving me forward.
"Those are the small things that aren't natural to me, but the more you start to understand them, the more you start to extract from them. The amount of time you can find from those things is unimaginable."
Williams head of vehicle performance Dave Robson suggested the sprint-weekend format in Austin was, unusually, beneficial for Sargeant in that it meant the focus on improving was on the use of tools and driving style.
That meant that rather than making set-up changes, Sargeant simply had to find a way to make the best of the car he has.
"In a slightly odd way, the sprint might have helped him last weekend," Robson told The Race. "The sprint format at any circuit for a rookie is incredibly hard, to go out in qualifying on Friday evening after just a handful of laps is really tough.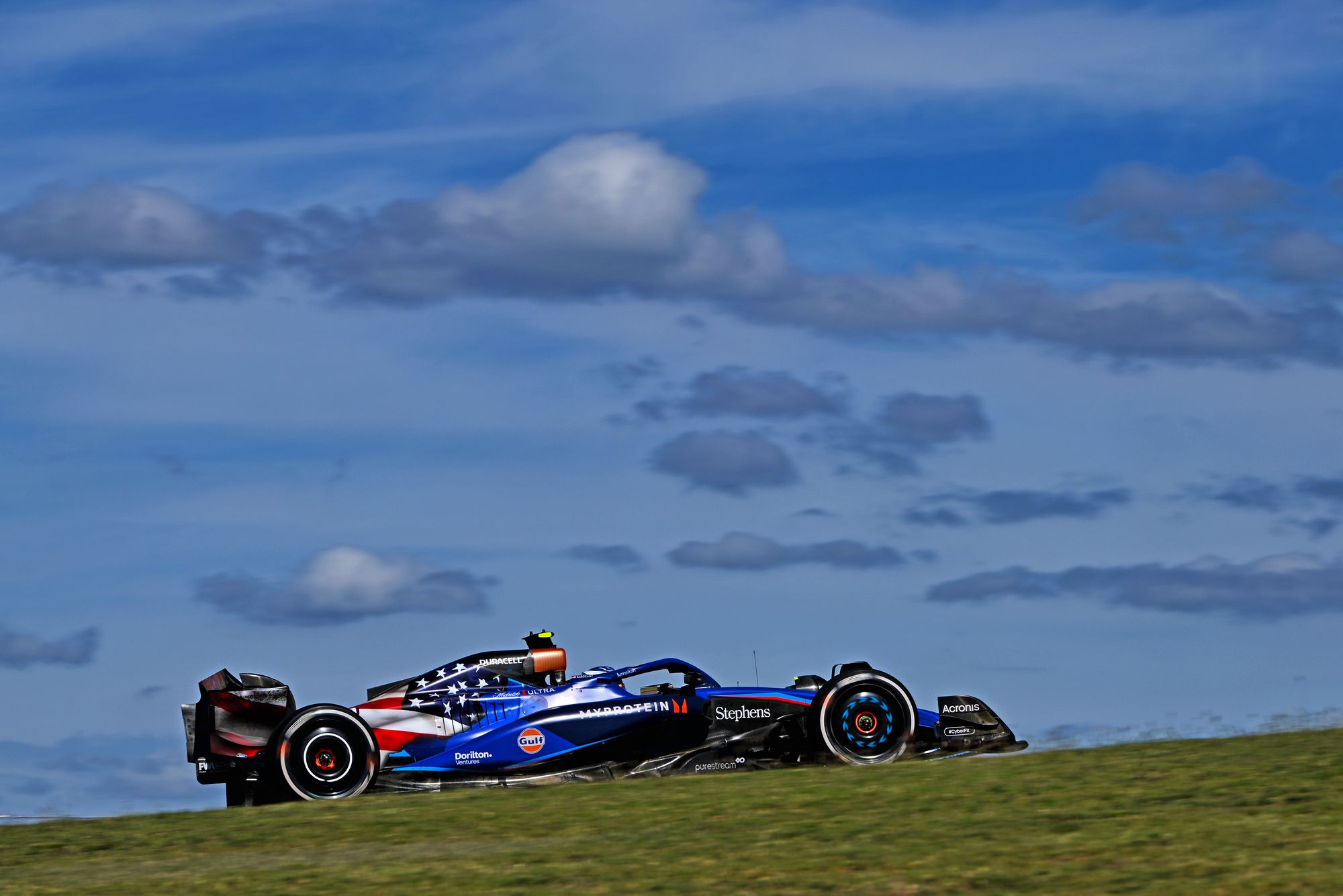 "Austin is a particularly difficult circuit to learn. We actually use it in the simulator when we're doing assessments of young drivers A) because they've never been there apart from on a PlayStation or something and B) it is a surprisingly difficult track, more difficult than Silverstone or Suzuka say, which are also quite tough to find that rhythm and the compromise.
"So I think a sprint event at Austin is seriously tough, even though he'd driven the car in P1 the year before, incredibly difficult.
"But once the car was then in parc ferme, he had no choice but to try and work out how to use the different controls and the engine braking - just the things he can adjust on the steering wheel – and his driving style.
"He had no choice, whereas perhaps had it not been a sprint event we might have turned the setup on its head and maybe that causes more confusion than good. So we probably did do him the world of good and he was very quick in the race, really good."
Sargeant believes he's made good progress across the year in terms of tackling another weakness, which led to him struggling in fast corners in the early stages of the season.
He says "there's been a bit of a switch where now I go into a high-speed corner and I pretty much know where the limit is". He characterises this as "finding the limit between grip and downforce".
That's shown at times with good underlying pace, albeit that's not been exploited enough to string together all-round 'complete' weekends.
Williams team principal James Vowles recently referenced targets that had been laid out for Sargeant to hit as the team considers whether to keep him for 2024. The team certainly wants to be able to persevere with Sargeant, although still needs to see further progress.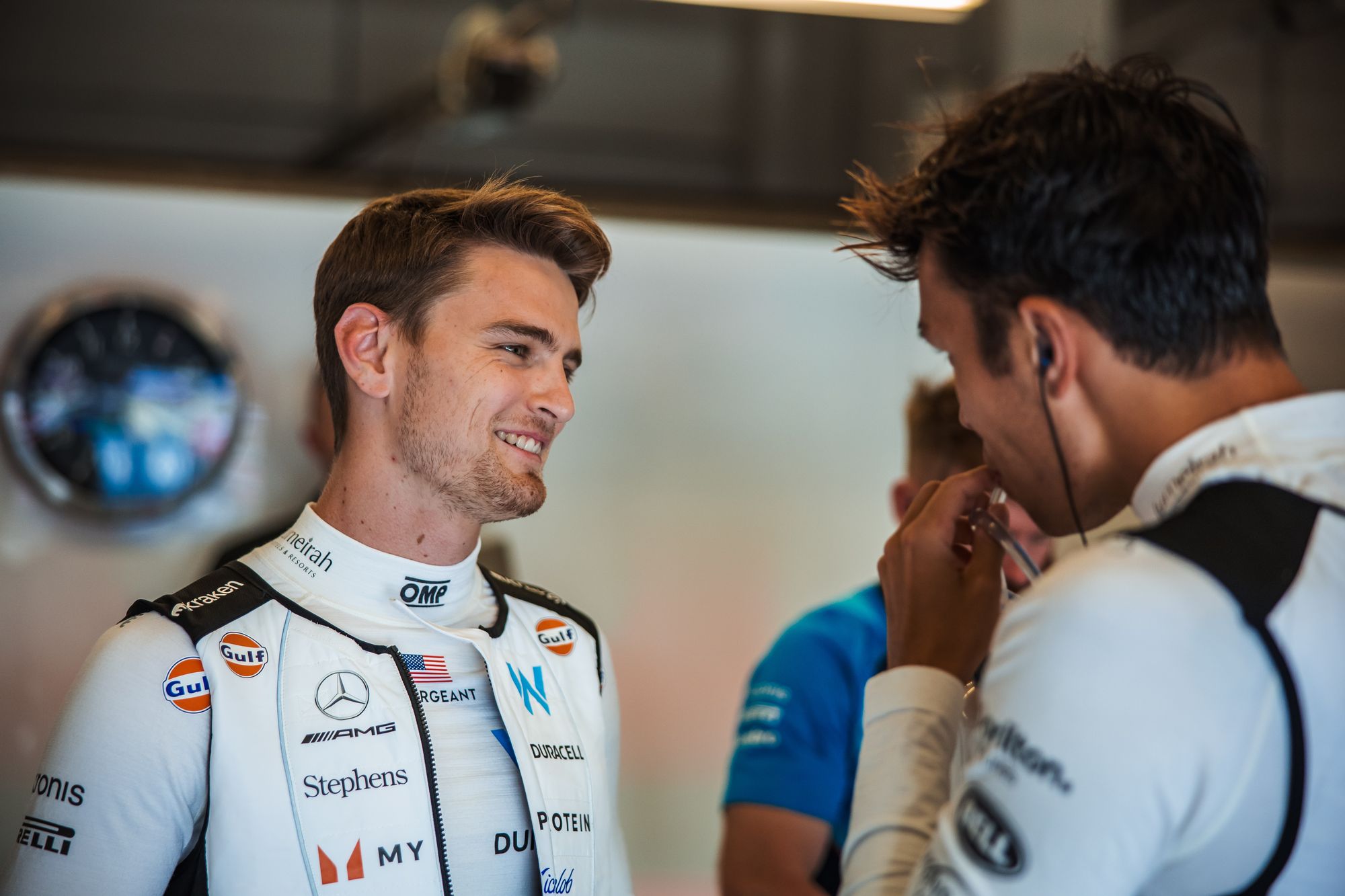 Sargeant feels he's made a good case for himself in the second half of the year, although accepts that he needs some more good days like the Austin race.
"Definitely since the summer break, it's been a lot better," said Sargeant. "There's been times where qualifying has been going really well. Singapore, I was on a great lap and the gearbox failed, not much I can do about that. Japan, I was right where I needed to be and made a silly mistake. It's not like the pace isn't there.
"It's all coming together, it's getting better and better, stronger and stronger. Honestly, the quali pace has been even closer than the race pace. I just didn't get it quite right in Austin then had a really good Sunday.
"If I can get back to what I was doing from a one lap pace before, make sure I do a good job there, be as close as I can then try to have another good Sunday, that's really all I need to do."
Sargeant still has work to do to lock down his place for 2024, but while he's leaving it late the team has seen genuine signs of promise.
Improved use of the available tools, and focusing more on them earlier on the weekend, can only help him on his quest to deliver the performance he has shown himself capable of in fits and starts this year.