The upgrades Formula 1 teams have brought to the Mexican Grand Prix are focused on the cooling demands for the high-altitude circuit, with Ferrari perhaps the most interesting example given its struggles in Mexico last year.
It has added additional cockpit louvres and cooling exit gurneys, designed with the objective of "extending the top end of the engine cooling capacity".
In 2022, Ferrari had a dismal weekend by its standards with clearly the third-quickest car in qualifying and the race. That was the result of having to run with its power unit package below the proper power unit owing to the need to manage the temperature of its smaller turbo in particular. It had to work the turbo harder to compensate for the altitude, meaning more heat that created additional cooling demands. Therefore Ferrari was unable to work the turbo as hard as it ideally would.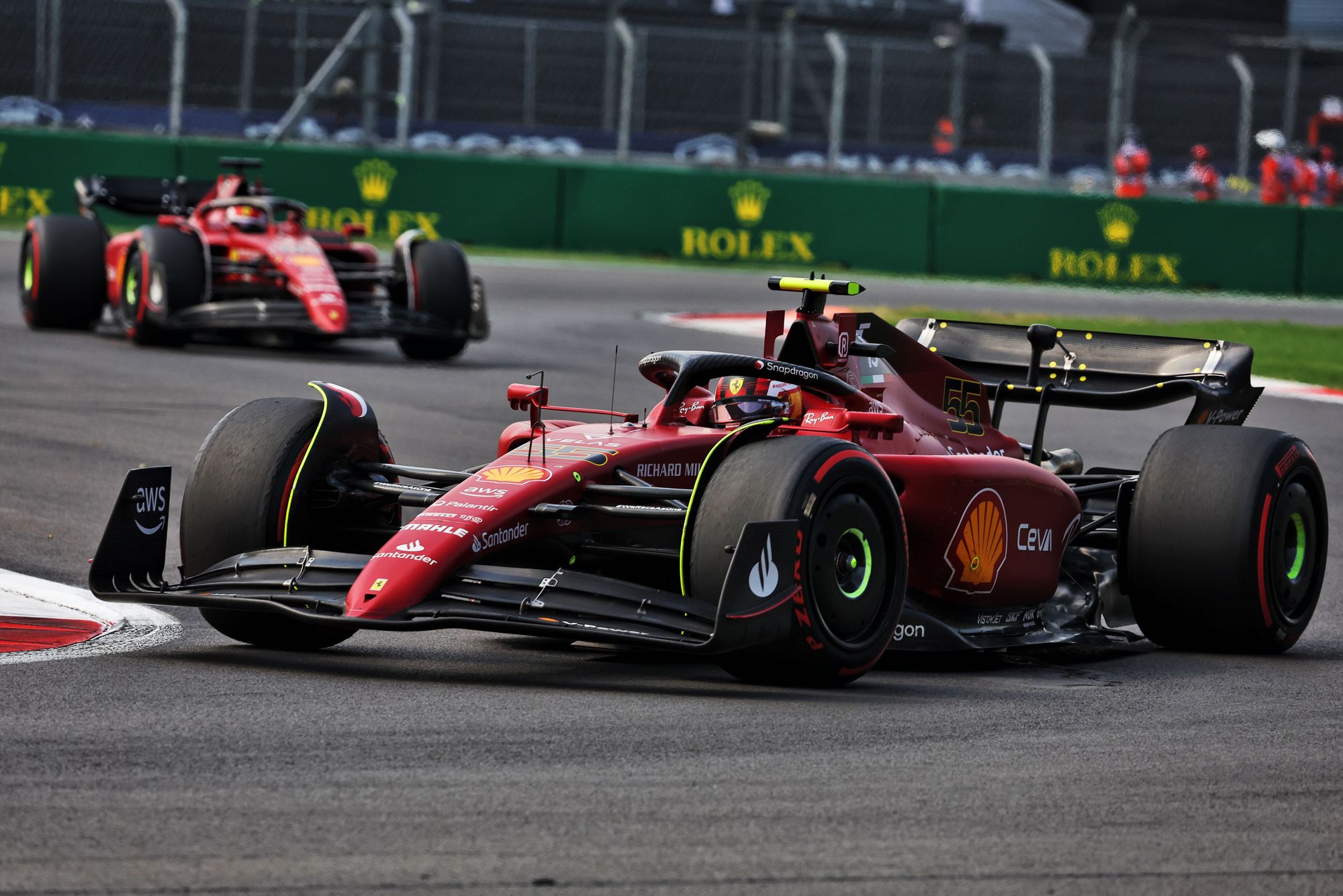 The Mexico City circuit is at around 2200 metres altitude, which equates to roughly 22% in air density. That means you need to use the turbocharger to compress the air to generate power, and also means the cooling effect of the air flow is reduced. In addition, it also dramatically reduces the downforce levels, with teams running maximum-downforce configurations for Monza-level downforce.
Ferrari is confident its package will work better this year, with Charles Leclerc saying on Thursday that he's confident in the team's preparation.
"Last year it was a very, very difficult race for us here, we had quite a lot of problems with our package here, especially with the power unit," said Leclerc when asked by The Race about his expectations for this weekend.
"But don't have the same issues this year, so I hope it's going to be a step forward. We have a very different package this year, so it should be better than last year."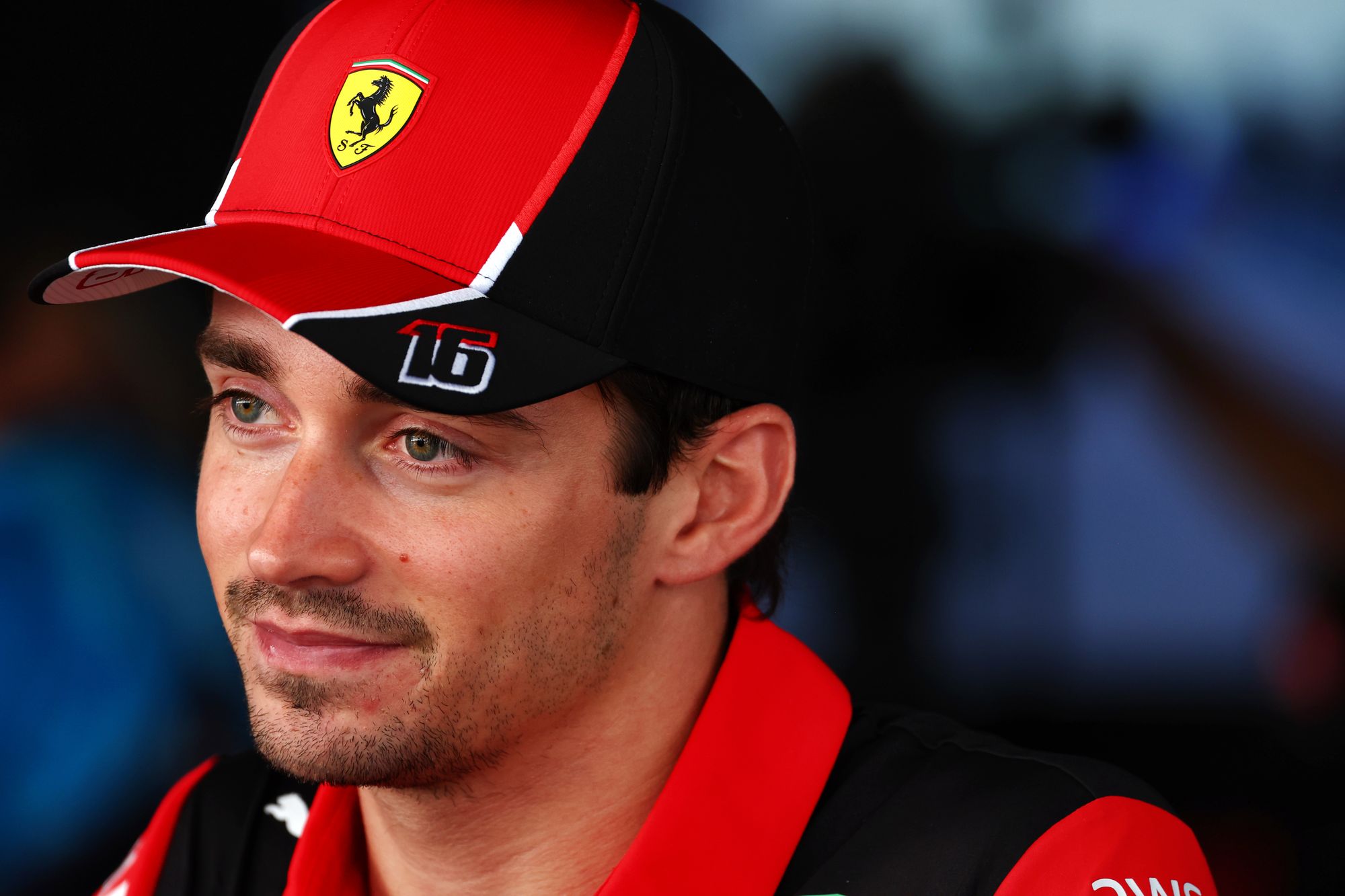 Leclerc still expects there to be significant management required of the temperatures, although it won't be out of line with what other teams are having to do.
"There will definitely be management when the race comes, because when you are in traffic it's an issue," said Leclerc.
"Hopefully we won't have any traffic if we're starting on pole, but, obviously, that's quite unlikely, so in traffic there will definitely have to be some management, as it's always the case here, so the race is going to be tricky but I feel that we are much better prepared compared to last year."
Red Bull has enlarged the exit louvres for the cooling inlets on the right side of the car. It's the only team, "to achieve sufficient cooling in the lower atmospheric pressure of Mexico City".
Alpine has deeper louvres to raise the maximum cooling level of its car and also has an engine cover with a bigger exit at the rear.
McLaren also has a modified coke/engine cover with revised geometry that "allows for increased massflow through the radiators". It also has a larger scoop feeding the front brakes.
Haas has also modified its front brake cooling, with what it describes as a "small modification at the exit of the front brake duct scoop". It has also put additional louvres in the engine cover introduced last week in Austin.
AlphaTauri and Williams have both made similar changes to Haas, although Williams says its larger engine cover and additional louvres are both here only "if required".
Mercedes and Aston Martin have declared no upgrades, presumably because they have the required cooling capacity on components already available.
Alfa Romeo also has no upgrades related to cooling, but is the only team to have what it characterises as a performance upgrade.
This is a new rear brake duct geometry it says "works in conjunction with the floor introduced in Austin to improve the aerodynamic efficiency of the car and generate downforce".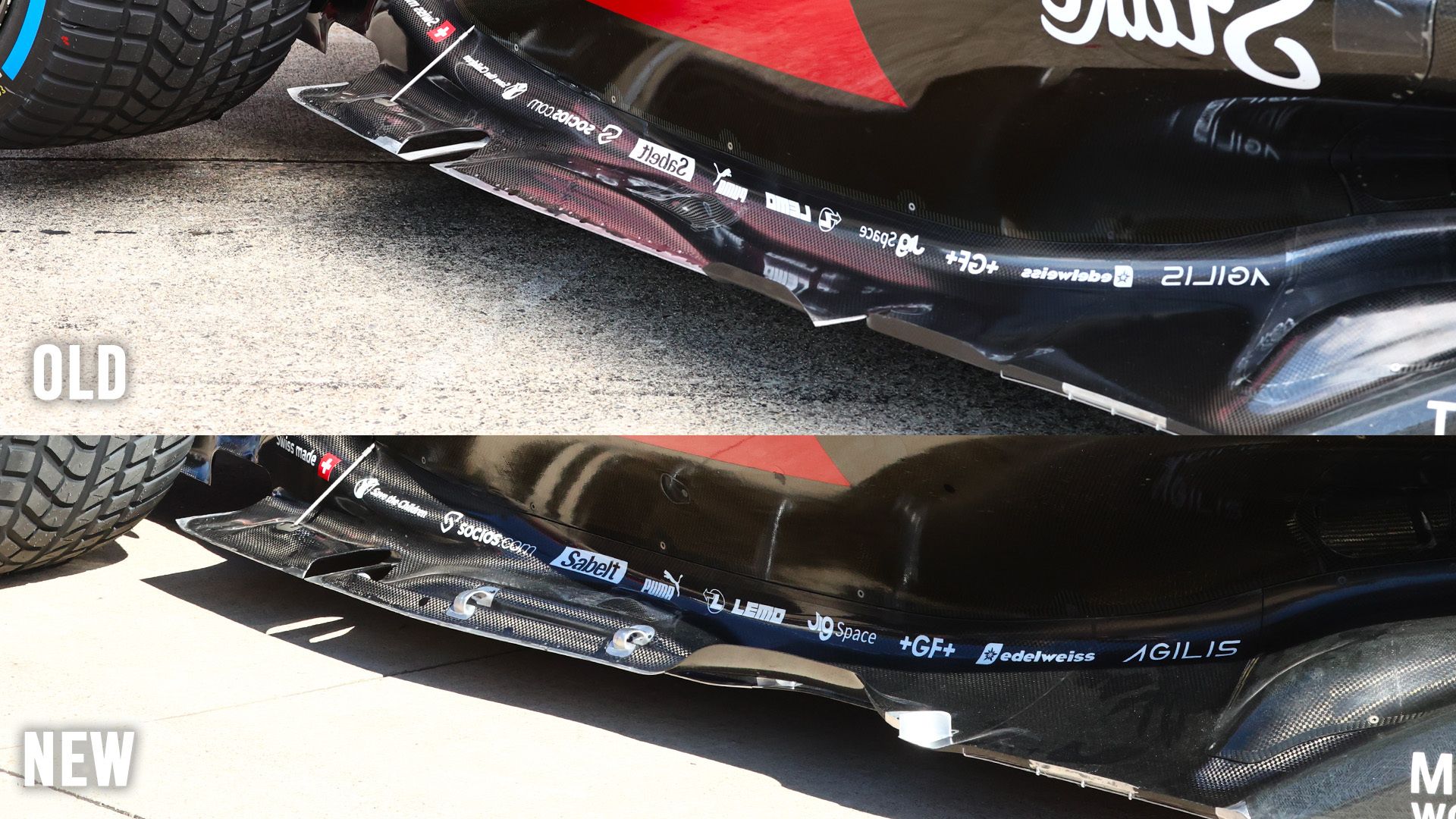 Although Alfa Romeo endured a difficult United States GP weekend, Valtteri Bottas is confident that the upgraded floor worked well.
He's hopeful that being able to run at lower ride heights in Mexico City will mean the upgrade also yields a bigger performance gain here given that's something that needs to be done with the car since its major Singapore GP upgrade.
As well as having to run high at COTA because of the bumps, the team only had one practice session to work on the setup, which means Bottas is more confident for this weekend.
"From data, we saw that everything was working as it should, I don't think we could extract the most out of it," said Bottas.
"With this new package we've had since Singapore, we basically need to be as low as possible and that's how we're going to extract the performance.
"So I'm definitely more hopeful here, it's quite smooth, also because of the altitude at the end of the straight the car doesn't go as low easily. So a bit more hope for this race."