Two-time Formula 1 world champion Mika Hakkinen believes fellow double champion Max Verstappen has sent his Red Bull team-mate Sergio Perez an important message with his team orders refusal.
Verstappen defied orders from his Red Bull team to allow Perez to repass him and take sixth place on the final lap of the Brazilian Grand Prix in order to further Perez's bid for second place in the drivers' championship against Ferrari's Charles Leclerc.
Verstappen came under heavy fire for not allowing Perez through after the Mexican has helped Verstappen on numerous occasions throughout his two championship-winning campaigns.
But Verstappen said he rejected the order because of an incident earlier in the season and although he won't confirm it, it's widely believed to be because of his perception that Perez deliberately crashed in qualifying for the Monaco GP.
That crash red flagged Q3 and ensured Perez qualified ahead of Verstappen on the second row. Perez then went on to win his first of two 2022 grands prix on the Sunday.
Red Bull has released a statement effectively apologising to Verstappen for placing him in a "compromising situation" in Brazil and the Dutchman lambasted the "ridiculous" media reports reacting to it and the "disgusting" social media abuse that he and his family have received in the wake of the race.
The 1998 and 1999 F1 world champion Hakkinen was no stranger to team orders during his time in the series – including during his two championship-winning campaigns with McLaren alongside David Coulthard.
"We had team orders sometimes when I was racing," Hakkinen said.
"When I received team orders before the grand prix even happened, we had a plan to do it in a certain way and for the [different] circumstances.
"We shook hands and decided if this situation happens in the race we will follow the team orders.
"We were in a situation where we had to activate these kind of team orders. I was in a better position and David Coulthard wasn't in a good position but that's not my problem.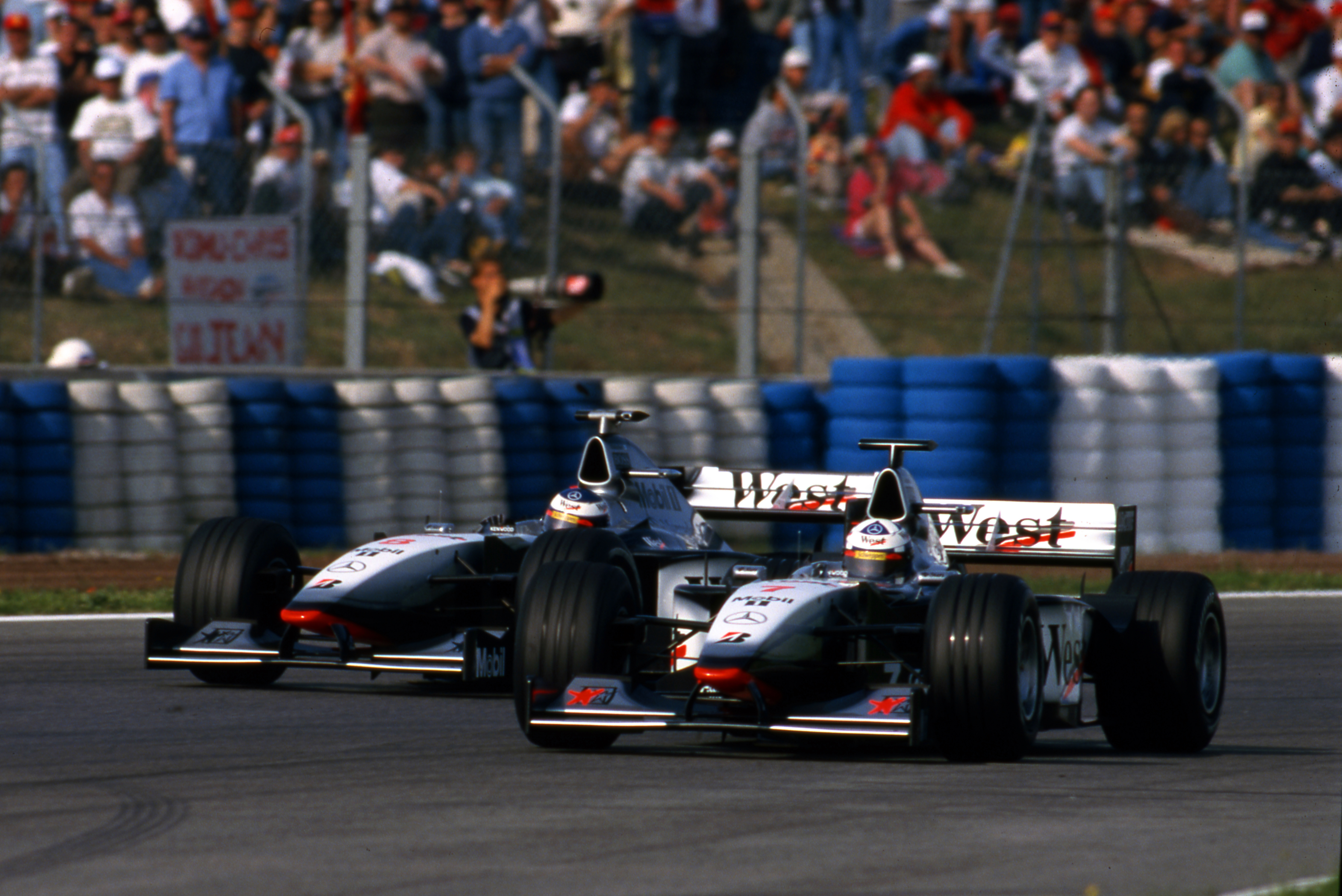 "And talking about Max and Perez, Max is of course like all of those grand prix drivers, he is a racing driver and he doesn't live in the moment.
"He's living in a life where he remembers yesterday and he's focusing on the future.
"And when there's a situation in the race track and the team gives him an order to give a chance to Perez to score points.
"He keeps the positions [as] he remembers that yesterday and Max [told the] team and was like no way, it's payback time."
Red Bull's statement confirmed there was no agreement before the race and the request only came on the final lap of the grand prix.
Hakkinen said it would have been "a bit naughty" to disregard a pre-race agreement had that been the case.
Accusations of selfishness have been aimed at Verstappen since he refused to follow the team order but Hakkinen said he believes that's an oversimplification of the situation.
"I don't think it's purely that the racing driver is simply so selfish and [thinks], 'I don't care'," Hakkinen said.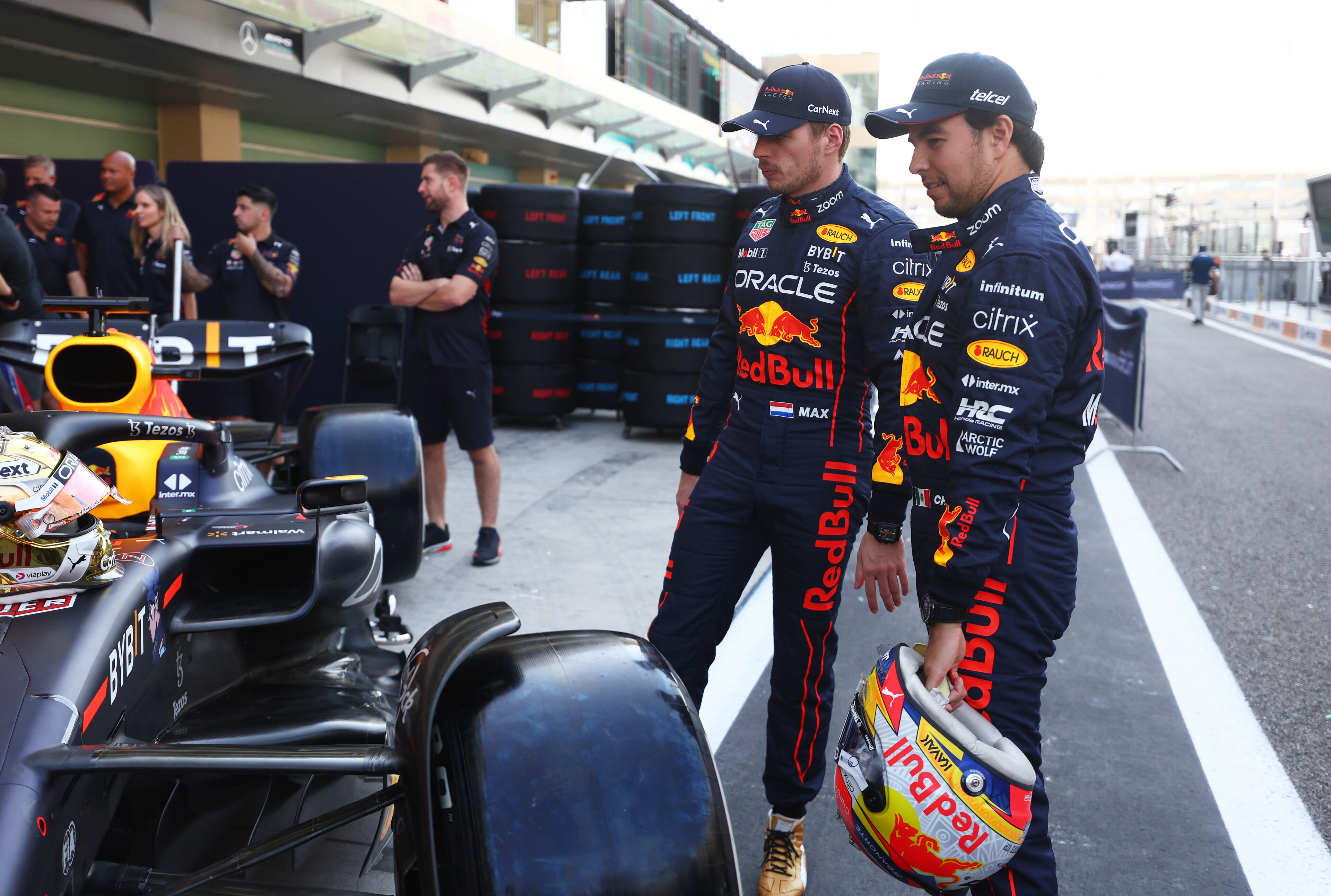 "[He doesn't think] I just want to get the maximum result and I don't care about the rest. And I don't care about my team-mate. I don't think it's that.
"It's purely about looking back at what has happened this year with him and Checo. He did get a lot of criticism about that but following team orders is a very important factor.
"At the moment, Max is a double world champion, he's faster than Checo out there. So a team knows they need this driver called Max.
"They need him. Checo cannot at the moment win the championship but Max can."
Hakkinen thought Verstappen was sending an important message to Perez to settle the scores and it does not mean he won't help Perez in the Abu Dhabi finale.
"The last grand prix is a different story in my opinion," Hakkinen said of whether he believed Verstappen will help Perez in Abu Dhabi.
"I don't think Checo has the position in the team where he could not perform in the same level as Max or going even quicker. It's also a psychological fight constantly.
"To be number one, you have to beat me first. Checo has been helping Max in the past and in some grands prix. Now is Max is going to help him in the last grand prix I wonder?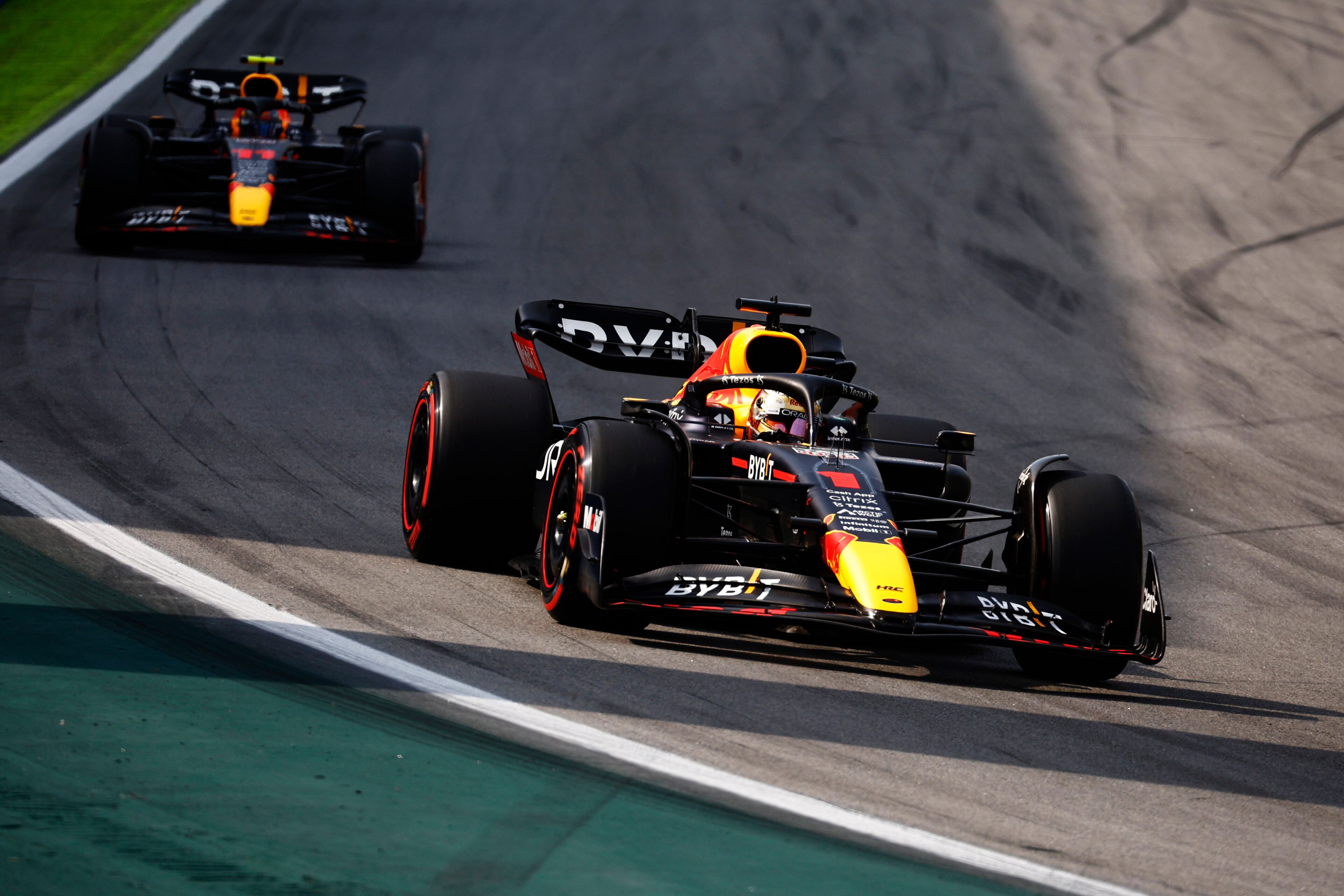 "That's the future we don't know what's going on, what's positions they start the race and what's going to develop but if they are in a position that Max can help Checo to get those important points to be in front of [Charles] Leclerc in Abu Dhabi, I'm pretty confident he will help.
"But he has done [what he did in Brazil] now to show Checo also, 'I remember what you've done, so don't do it twice'."
Verstappen said in the pre-event press conference that he will help Perez secure Red Bull's first-ever one-two in the drivers' championship if he is able to.
---
More from Mika Hakkinen on Amp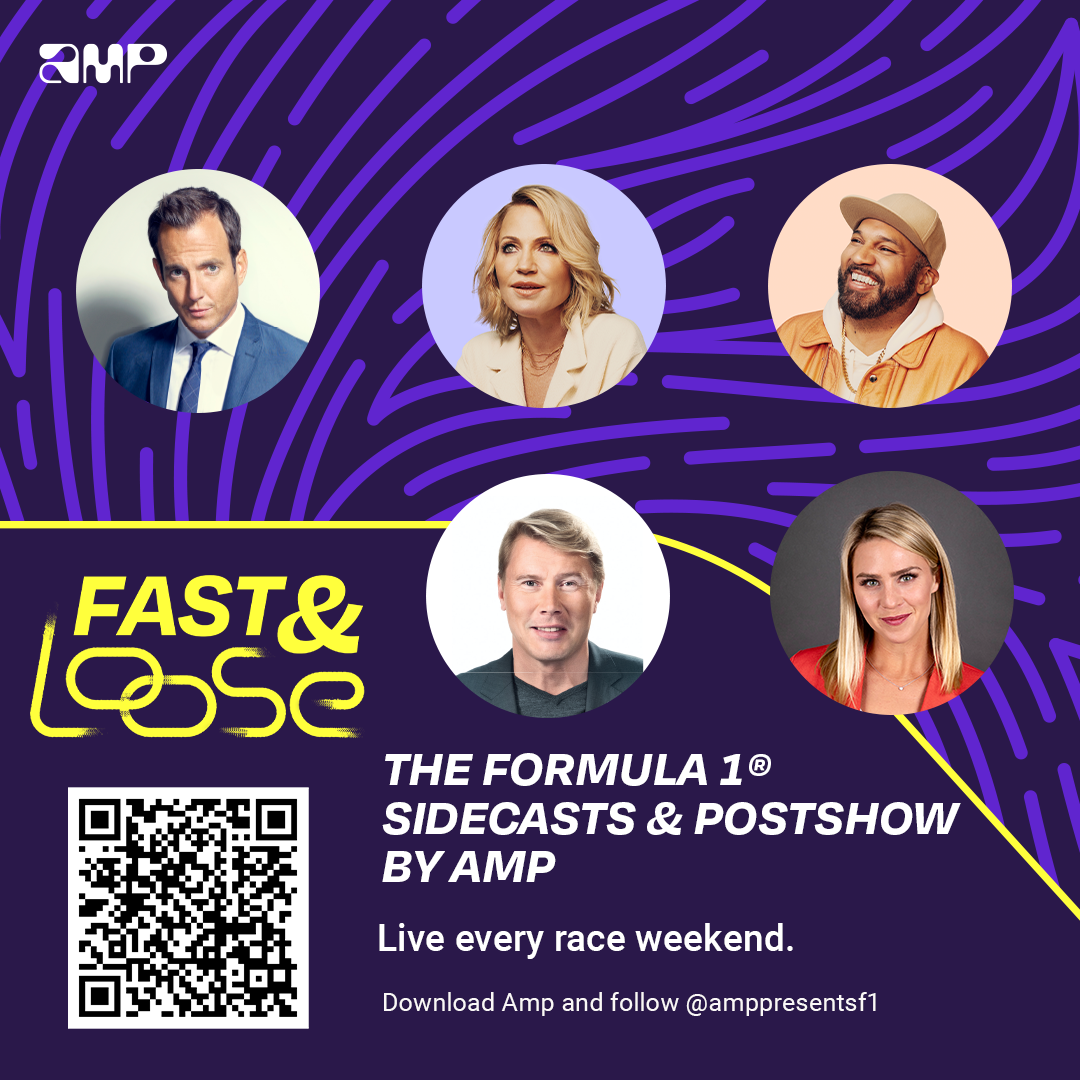 Want more F1? And a few laughs, too, Check out Fast & Loose, the Formula 1 Post Show on Amp – where commentary meets comedy.
Chat expert analysis with Mika Hakkinen, share hot takes with Will Arnett, and connect with other fans live after every race. Amp is a new live radio app where top artists, creators, and athletes spin their favourite tracks, and take your calls in real time. Tune in live immediately following every F1 race, drop comments in chat, or call in as Mika, Will and Michelle Beadle are joined by a rotating list of insiders, commentators and drivers.
Download the Amp app here and follow @amppresentsf1 to join the conversation. (Available in US only).
---
Hakkinen was the beneficiary of team orders on occasion during his time as McLaren's effective team leader (albeit unofficially) in the late 1990s, including en route to his maiden F1 grand prix at the 1997 championship-deciding European Grand Prix – as well as some help from a deal between team bosses Frank Williams and Ron Dennis.
The Finn was in a relentless title battle with Michael Schumacher until the very last race of 1998 and recognised the importance of galvanising the team around his side of the garage to maximise his own tally.
"If the team doesn't support the fastest driver and doesn't make team orders if you're first and second, if the team doesn't transfer these positions the other way around, that is tough," Hakkinen said.
"Then you call on the radio, 'Come on, let my team-mate [let me through] because I'm fighting a championship here'.
"And our competitors are scoring points nonstop every grand prix.
"If I don't win this one, it only gets tougher and harder towards the end of the season, so let me overtake him. Call him!
"But it has not happened in my case in my career and this is something that psychologically eats you, it's really tough.
"I understand the team's purpose is to win races and get maximum podiums and maximum points but you have to look to the future.
"The team has to be very powerful and strong in these areas. And I don't think it's about dividing a team different to where it just supports one driver, I think that it has to be recognised that it's beneficial for the whole team.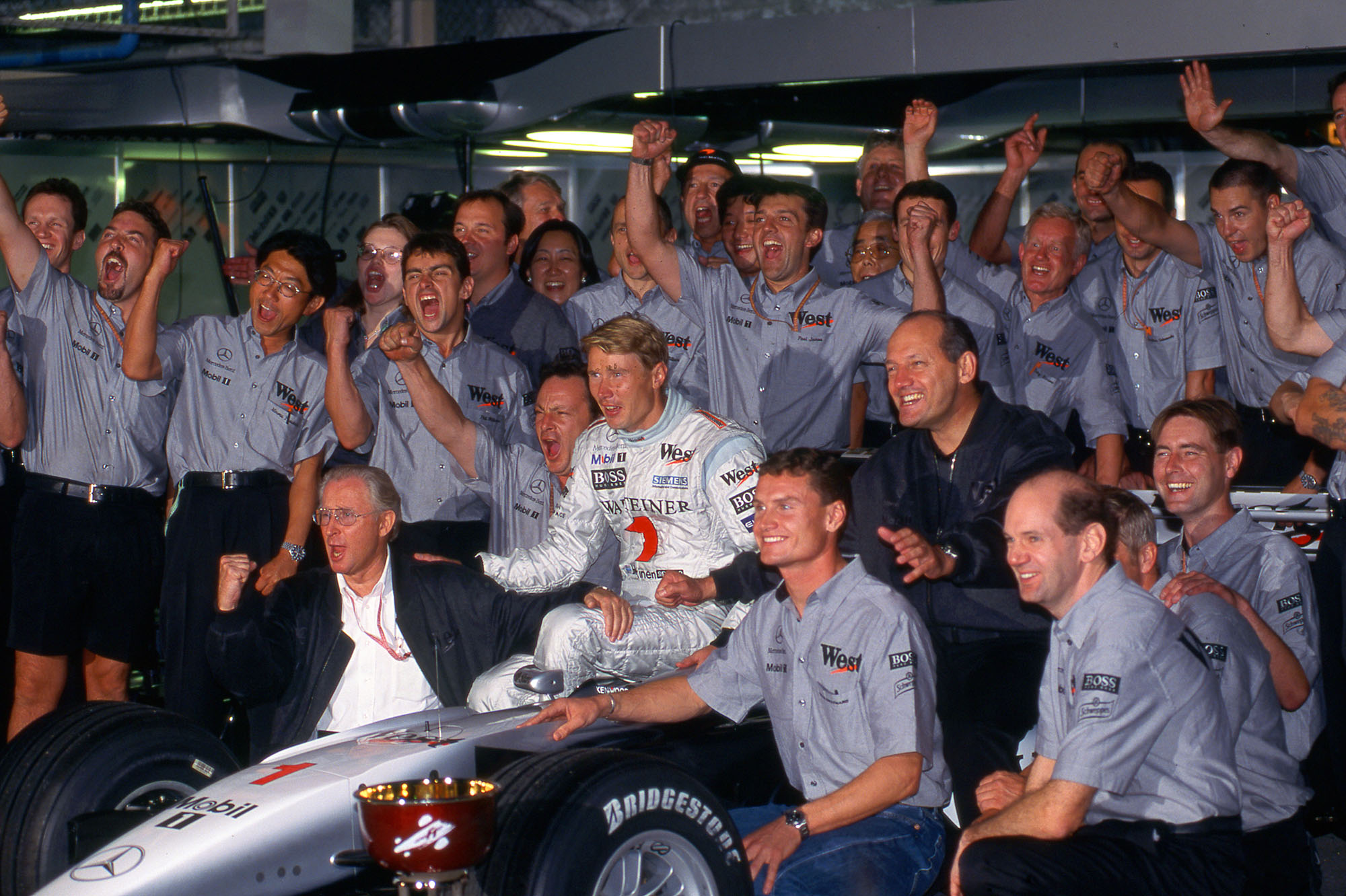 "Everybody gets the bonus, doesn't matter who wins the world championship. Everybody gets a bonus if we win the constructors' championship.
"But if we don't win either of those because we have one driver winning one grand prix and then the other winning the next and then we had a technical problem and competitors scoring points nonstop, it's no goal.
"It's quite easy to talk about it, but being there done that and it's really tough.
"That's what hurts, that's what is really tiring for the drivers."