Sergio Perez finds himself in the middle of a 2023 Formula 1 slump.
There are no two ways about it: After four rounds (plus the Baku sprint race that he won) he had 79 points. After five he had 97. Across the 12 rounds since - 12 grands prix plus three sprints - he's scored just 127 more.
And though things have been patchy for a while, during the European-centric run of races that followed his disastrous run to a twice-lapped 16th in Monaco his worst finish was still sixth (in Canada and at Silverstone).
At the three races since, his results read as follows: eighth (on that tricky Singapore weekend for Red Bull); DNF (in that... eventful Suzuka race, in which he was likely to come through the field without contact on the opening lap); 10th (at the end of a gruelling Qatar GP weekend where Perez said he was "just very disappointed that I let my team down").
Even with that bit of more recent perspective, that might feel like well-trodden ground. 'So what?', you might be asking.
But it's his reaction to that slump, and more specifically his and Red Bull team principal Christian Horner's verdicts on what role the car's development has had to play in it, that suggests Perez and Red Bull are not seeing eye to eye.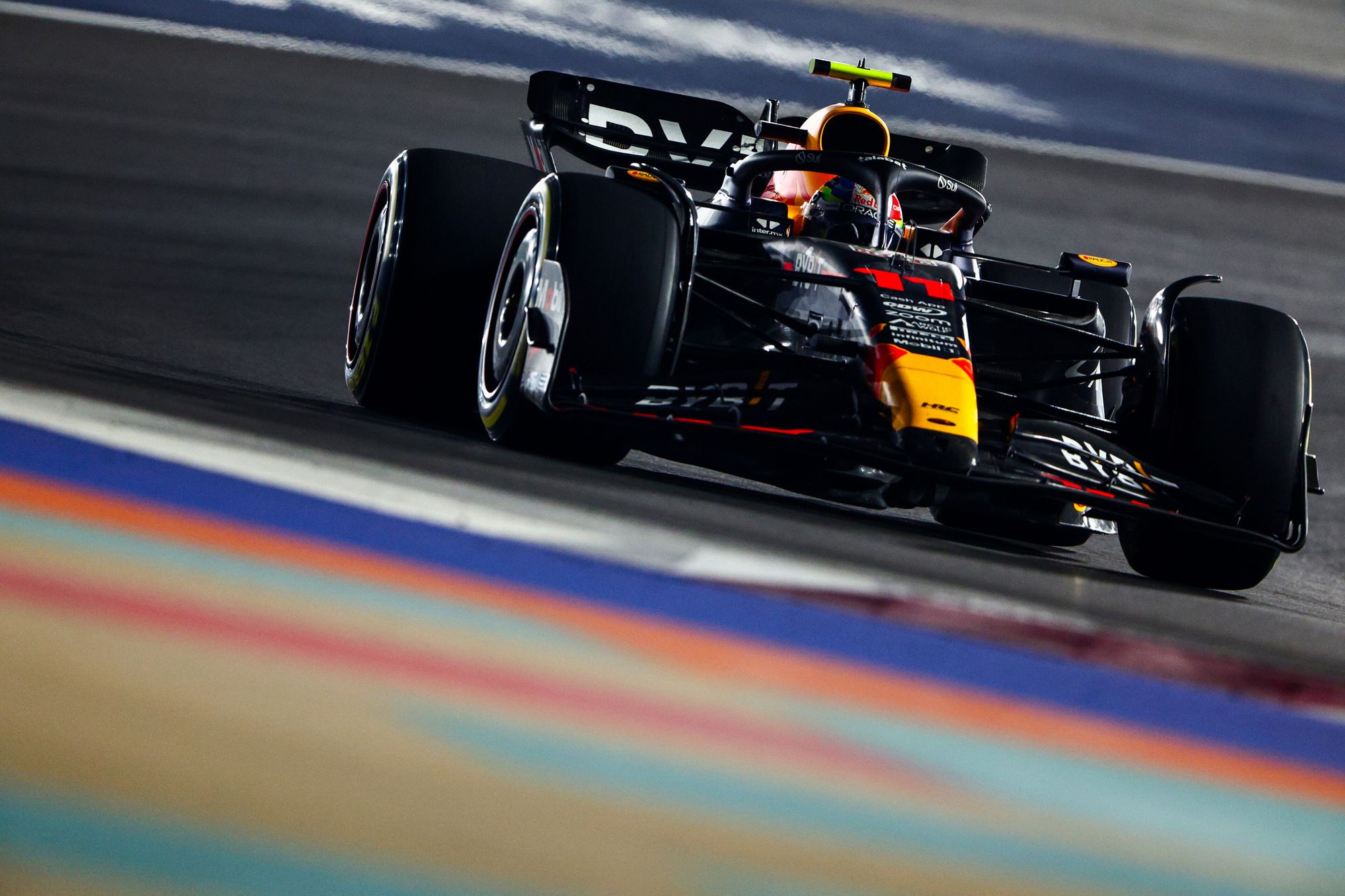 "I think just having a more consistent base throughout the season, and having a car that doesn't change as much through the year, will definitely be quite beneficial to be able to be more consistent with the car," said Perez after the Qatar sprint race, when asked by Sky Sports F1 what he's learned for 2024 - a question still framed in the perspective of giving team-mate Max Verstappen a "really good fight".
"And I think that will be the key, because that was what happened in the first few races," he continued.
"As we started to develop the car, it felt like the car went away from me, and I had to start chasing always the balance and compromise, [I was] having to make some compromises here and there.
"But anyway, those details are internal with the team and it's something we are all aware of and hopefully next year, like I say, it can be a different story."
If that, again, feels familiar to you, that's because it is. Perez said ahead of the 2022 Austrian GP that he felt the development of that year's RB18 was "going away from me in terms of how comfortable I was in the beginning". That was in part down to weight coming off the car and that reduction improving its weight distribution - i.e. improving the set-up.
At the time Red Bull didn't shy away from conceding the car's development had improved things for Verstappen and done the opposite for Perez, while stressing this was not about favouring one driver's preference over the other's, but instead a consequence of taking the development path that offered the most performance.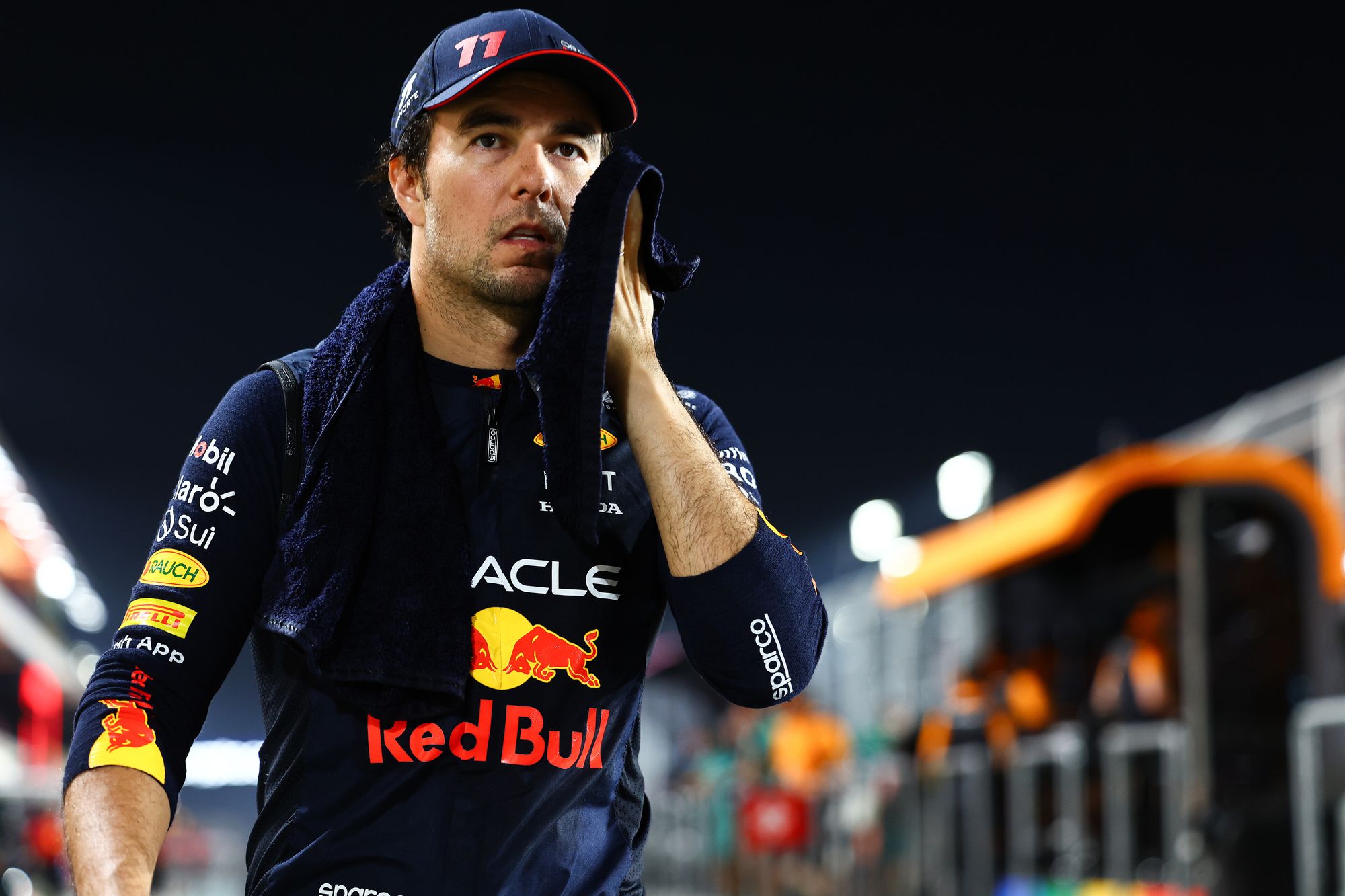 It also said that tailoring the set-up to make Perez more confident came at the cost of "a bit of performance".
But back to Perez's Qatar comments. Here's what Horner, who described Perez's run to a thrice-penalised 10th in the Qatar GP as "a bit of a shocker of a race", had to say when Sky put Perez's claims to him.
"Quick cars are edgy," he said. "It's not something that we specifically develop in that way, you develop the quickest car that you can.
"We just need to get to the bottom of what it is [that] he's really struggling with. We've had track limits violations in qualifying that hurt, suddenly he's out of position, then he gets collected because he's out of position, he needs to go back to where he was three or four races ago even, look back at Monza and he finished on the podium.
"Since we've left Europe something just hasn't clicked."
Horner didn't put emphasis on any words in particular, but it's hard not to see something in "what he's really struggling with". Whether that's really struggling - what Perez is finding particularly hard about the RB19 now - or really struggling - a more direct implication that he doesn't agree with the suggestion that the car's development is to blame - only Horner knows for certain.
But the answer he gave before that, in response to a question about whether Red Bull was looking at Lando Norris, indicated Horner doesn't necessarily buy into Perez's argument.
"We have a contract with Sergio and we're determined, we've not seen the best of Sergio and we need to unpick what it is that's causing his slump in form for him and we're going to support him as much as we can to achieve that."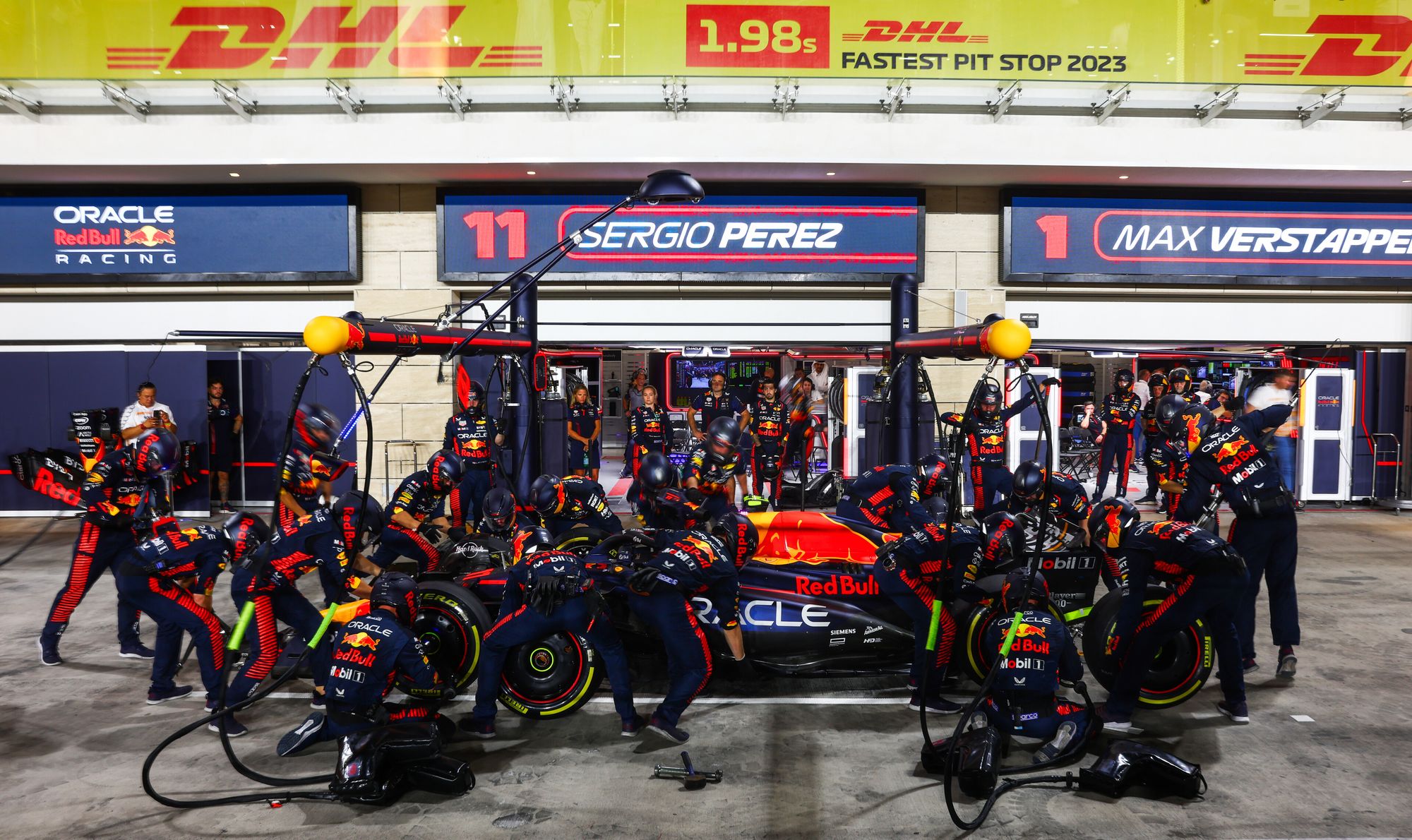 That may well be going against Perez's assertion that "as a team" - and that's "everyone in the team", not just his side of the garage - learning has already been done on "which direction we're going to take" for him to improve.
So if the development direction isn't the cause, what is?
Horner perhaps conceded some ground by suggesting it was a combination of Perez not feeling 100% comfortable with the car and his confidence having been knocked. This, he said, had put him in "a bit of a spiral".
"You just need to sort of take your foot off, put it on the floor, stop the merry-go-around and just go back to basics," Horner said in his post-race media address.
"We all know what Checo is capable of. We want to support him to get back into a position where even as near ago as Monza, he was finishing in second places to Max."
But as that suggests, the patience is still there from an operation that otherwise has a reputation for acting swiftly on underperformance.
Horner might think that this is in Perez's head, that Red Bull needs to "sit down with Checo because we know what he's capable of and he's not hitting that form at the moment". But the team does want this to work out.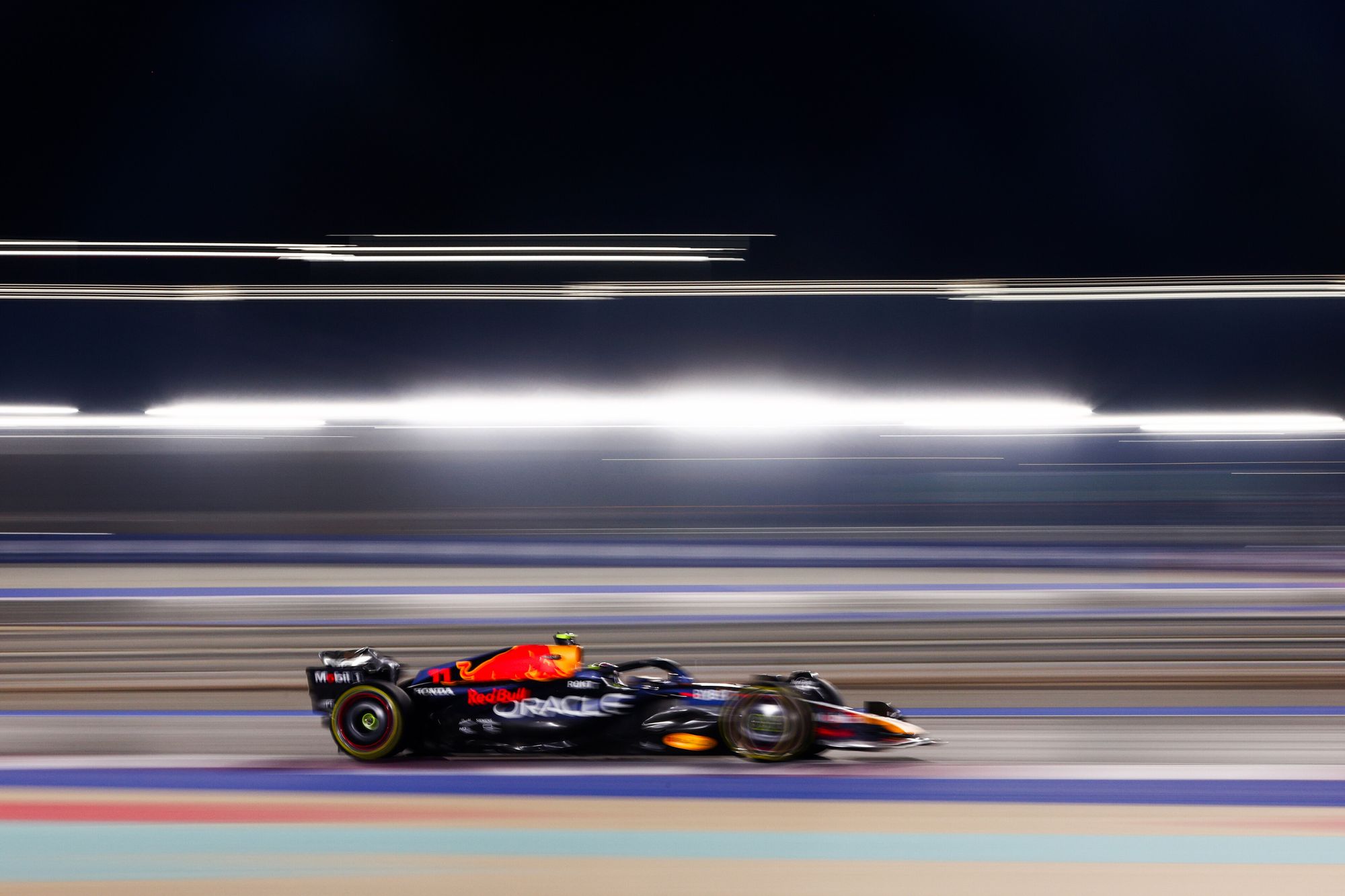 But it also clearly believes a reset is needed. That applies in part to the end of the season - if Perez is to cement second in the drivers' championship, something he failed to do in Qatar via his sprint race exit (not of his doing) and at-times painful race to 10th in the grand prix - but perhaps more pertinently to 2024, when Red Bull expects to be challenged more regularly and when it needs "both drivers delivering at the top of their game".
"Nothing's really fundamentally changed that much," insisted Horner, again speaking at odds with Perez's comments. "I think you can see he's gone into a little bit of a spiral and you can see he needs to put the brakes on that, reset, use this period to come back in Austin, another sprint weekend, and really attack it and do the best he can and extract the most out of himself like he was at the beginning of the year.
"We really need Checo to get into that window because not this year so much but next year, we need him to fire on all cylinders."
Horner's rhetoric is clear. He and Red Bull want this to work out. For Perez to reach his potential in a Red Bull.
Perez is an incredibly capable driver. Toto Wolff saying he "cannot comprehend" Perez's deficit given the level of his previous achievements applies to basically everyone looking on. And there have been outstanding highs, including at Red Bull.
But they feel a long way away right now. And as vacuous a statement as it might appear, that 'reset' - and an acceptance of where he stands relative to the talismanic Verstappen - will probably do Perez better than any change of development direction as implied.
On the evidence of this season and last, the latter would be a short-term fix - one that only increases the risk of Perez finding himself in another spiral.