There are quite a few factors muddying the waters in looking at the Mexican Grand Prix Friday form, not least the occasional light drizzle at random moments.
But there are signs that Red Bull's advantage is less comfortable than usual – and that the main threat is McLaren.
Lando Norris was around 0.15 seconds off Max Verstappen's session-heading FP2 time on the same soft tyre, out on track at much the same time.
Norris then proceeded to put together the fastest long run, around 0.2s quicker than Verstappen on the same medium tyre – but with a proviso. Norris' were brand new at the beginning of his long runs, whereas Verstappen's had done a few laps already. With the tyre degradation of the C4 medium calculated to be around 0.1s per lap, it puts them on much the same pace assuming similar fuel loads and power unit settings.
LONG RUN AVERAGES
1 Lando Norris (McLaren) 1m23.012s (mediums, 11 laps)
2 Sergio Perez (Red Bull) 1m23.206s (hards, 7 laps)
3 Max Verstappen (Red Bull) 1m23.286s (mediums, 9 laps)
4 Alex Albon (Williams) 1m23.366s (hards, 8 laps)
5 Lewis Hamilton (Mercedes) 1m23.477s (mediums, 7 laps)
6 Daniel Ricciardo (AlphaTauri) 1m23.710s
7 Esteban Ocon (Alpine) 1m23.746s (mediums, 7 laps)
8 Oscar Piastri (McLaren) 1m23.776s (12 laps)
9 Charles Leclerc (Ferrari) 1m23.885s (11 laps)
10 George Russell (Mercedes) 1m24.004s (7 laps)
11 Valtteri Bottas (Alfa Romeo) 1m24.041s (9 laps)
12 Carlos Sainz (Ferrari) 1m24.054s (9 laps)
13 Fernando Alonso (Aston Martin) 1m24.545s (11 laps)
It's unusual to use a new set for a long run but that's explained by the fact that Norris substituted the test tyre (also of C4 compound) for his previous running so had only new sets available. The two sets of test tyres everyone had are bonus to their usual allocation of two hards, three mediums and eight softs. The soft C5 proved very prone to graining its left-front and is in essence only a qualifying tyre.
The question heading into practice was whether to save mediums or hards for a race which is expected to be a medium-hard one-stop. McLaren chose to save the mediums by using up a set of hards on each of its cars through the two sessions whereas Verstappen did no running at all on the hards and used up an extra set of mediums instead.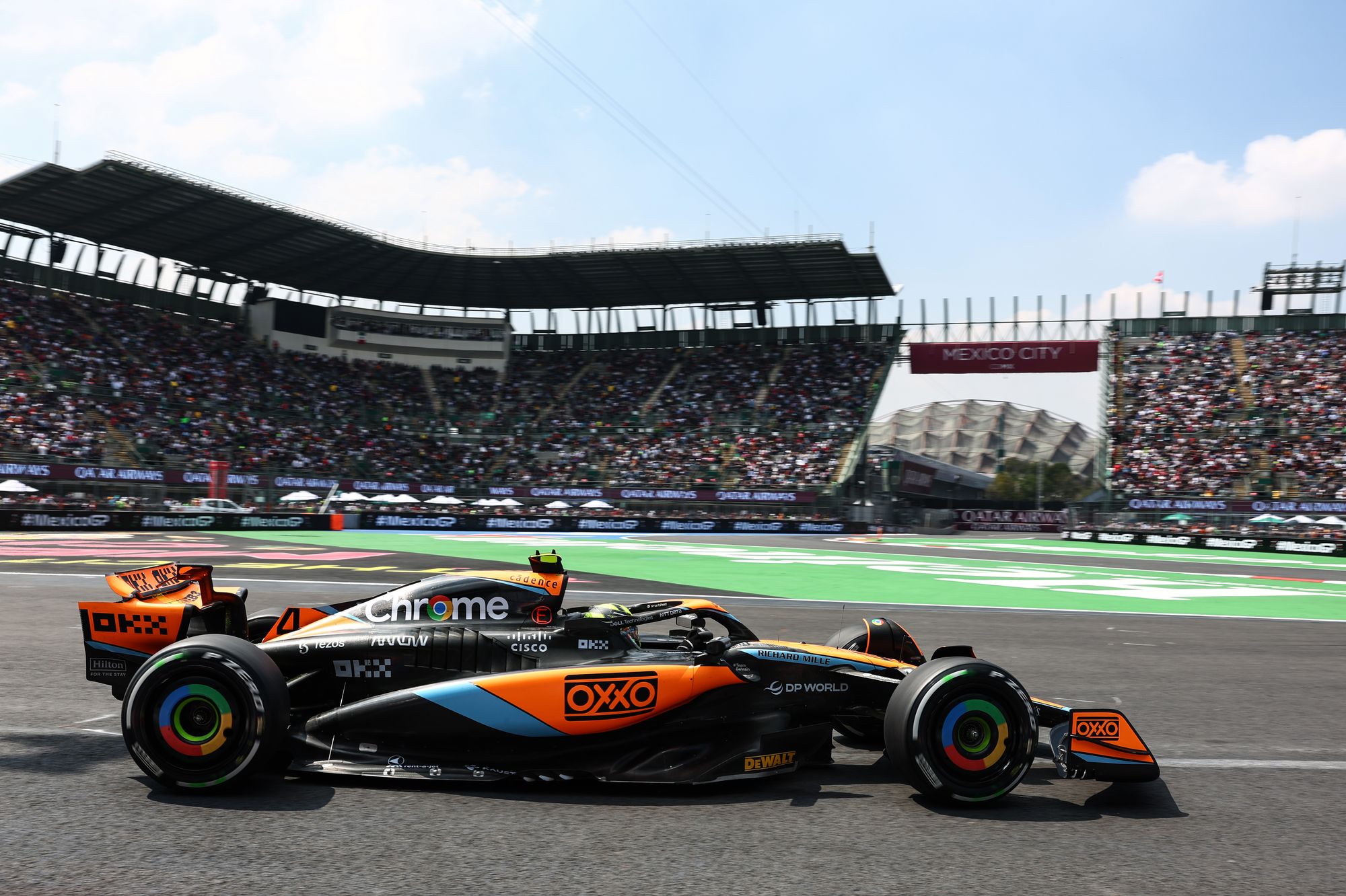 There is conflicting evidence about which should be the favoured tyre. On the Red Bull, the hard looked better – as Sergio Perez did a long run on it marginally faster than Verstappen's medium run. But at McLaren Oscar Piastri's hard-tyred long run was around 0.5s slower than Norris' medium run (when correcting for Norris' new tyres).
If it's indeed the expected one-stop race, ideally Verstappen will want to be starting – like everyone else – on a new set of mediums. He's already used up two of his three sets. But he should then have the advantage of new hards for the second stint.
Typically around here, the long run pace is dictated as much by temperatures of the brakes as that of the tyres but as teams have become more experienced of the high-altitude challenges of Mexico City, so they seem to be managing better.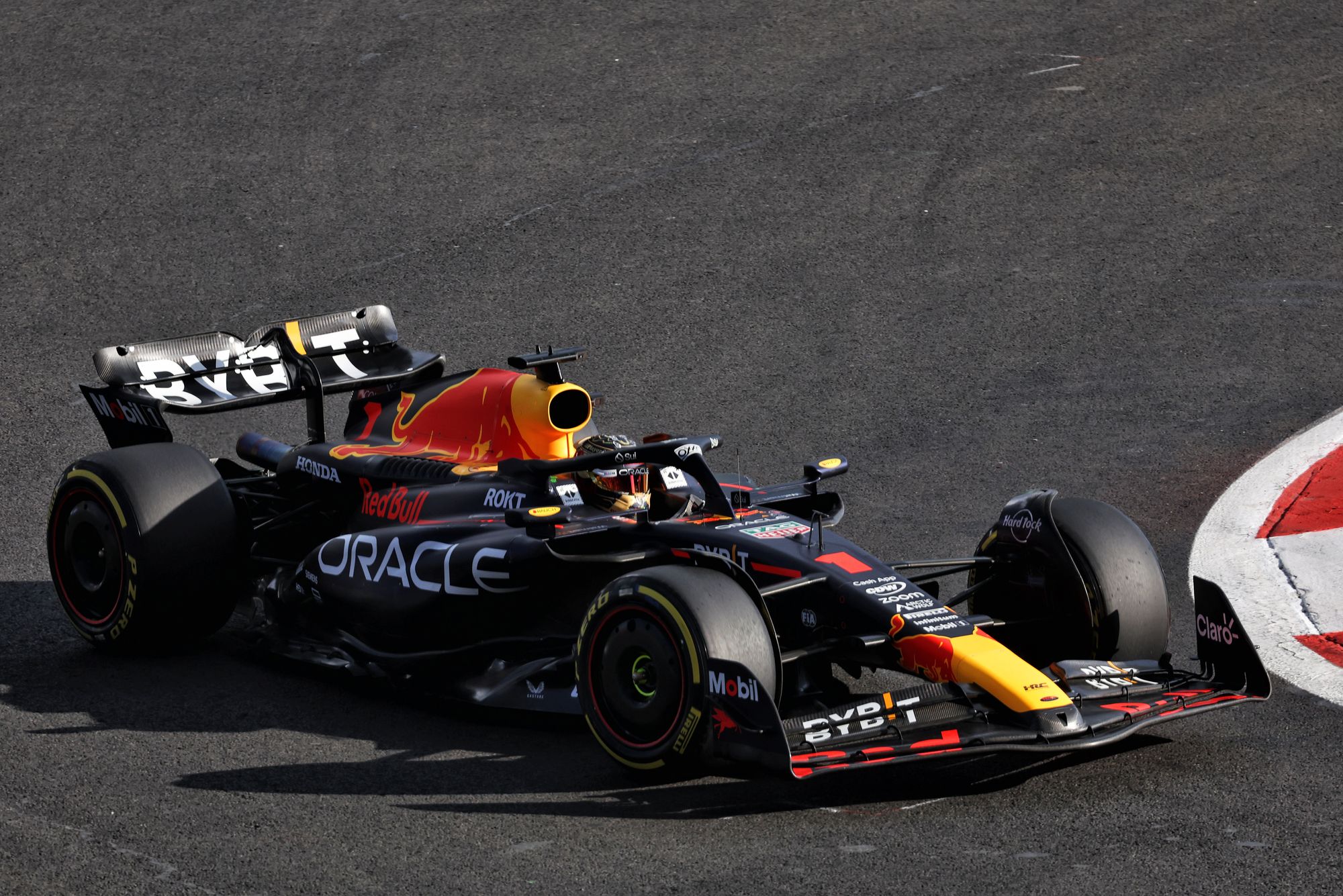 At a track temperature of around 40-degrees C on Friday, the tyre and brake management looked much better controlled across the field than in previous years. If conditions were like this on Sunday, it would be in theory be a straightforward medium-hard one-stop.
But the conditions are notoriously volatile here. Just a small increase in ambient temperature increases the track temperature enormously and suddenly two-stops could come onto the radar. Rain has not been ruled out either.
Behind the Red Bull-McLaren match-off the situation looked quite familiar, with Ferrari faster over a single lap, Mercedes better on tyre deg over a stint.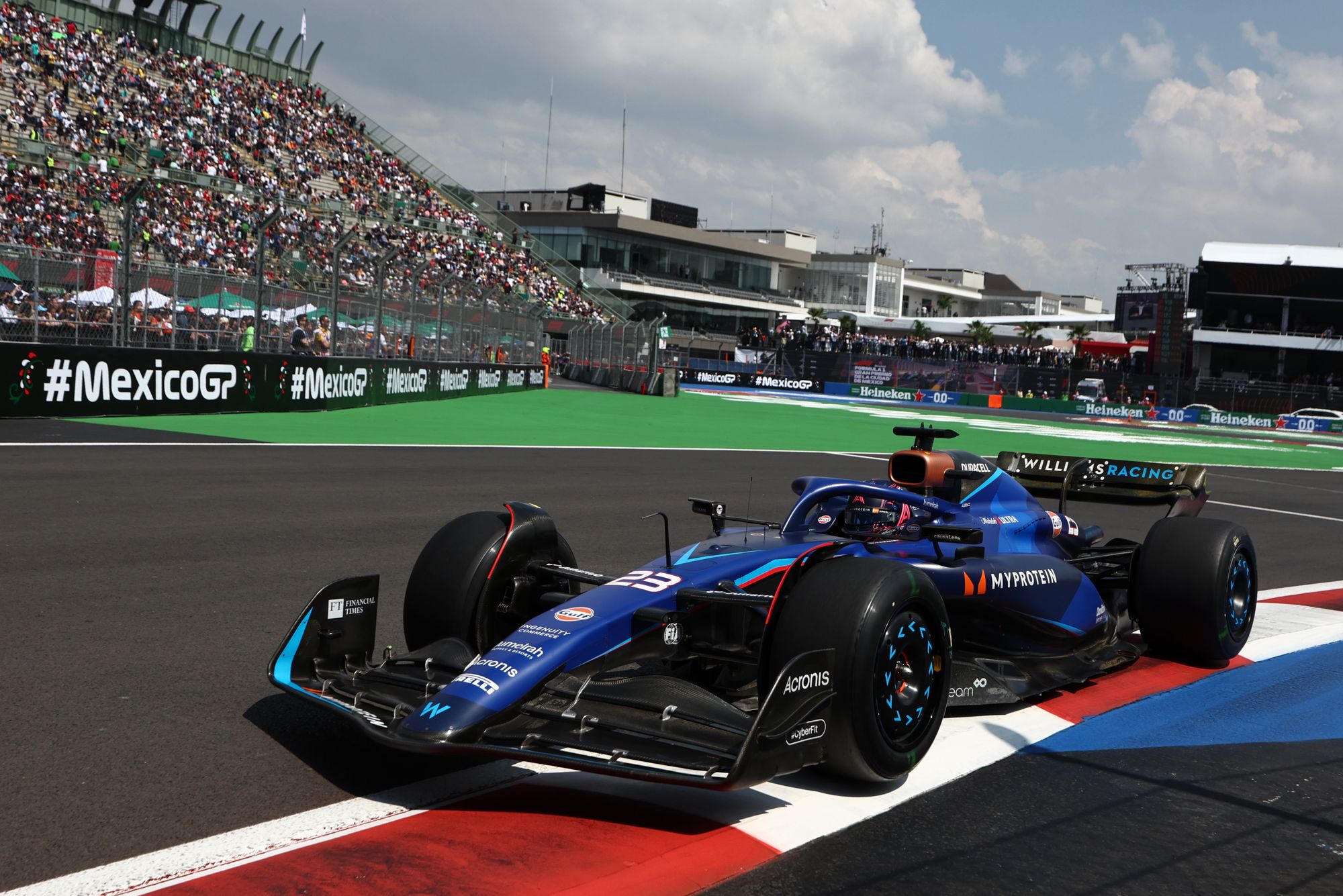 Alex Albon created something of a sensation in FP1 by going second-fastest for Williams, only 0.1s slower than Verstappen, albeit slightly later in the session when the track was a little quicker.
That probably flattered the FW45's real level – but it's way faster than Albon's FP2 headline 14th time suggests.
He failed to optimise his FP2 soft-tyred lap, going out earlier than the others, getting a big oversteer snap through the fast Turn 12, which overheated his rears for the rest of the lap.
He also incurred floor damage – which was fixed before his long run. Albon actually looks only around 0.2s off Norris on a single lap, suggesting he could be not only making Q3 but poised to create a stir there.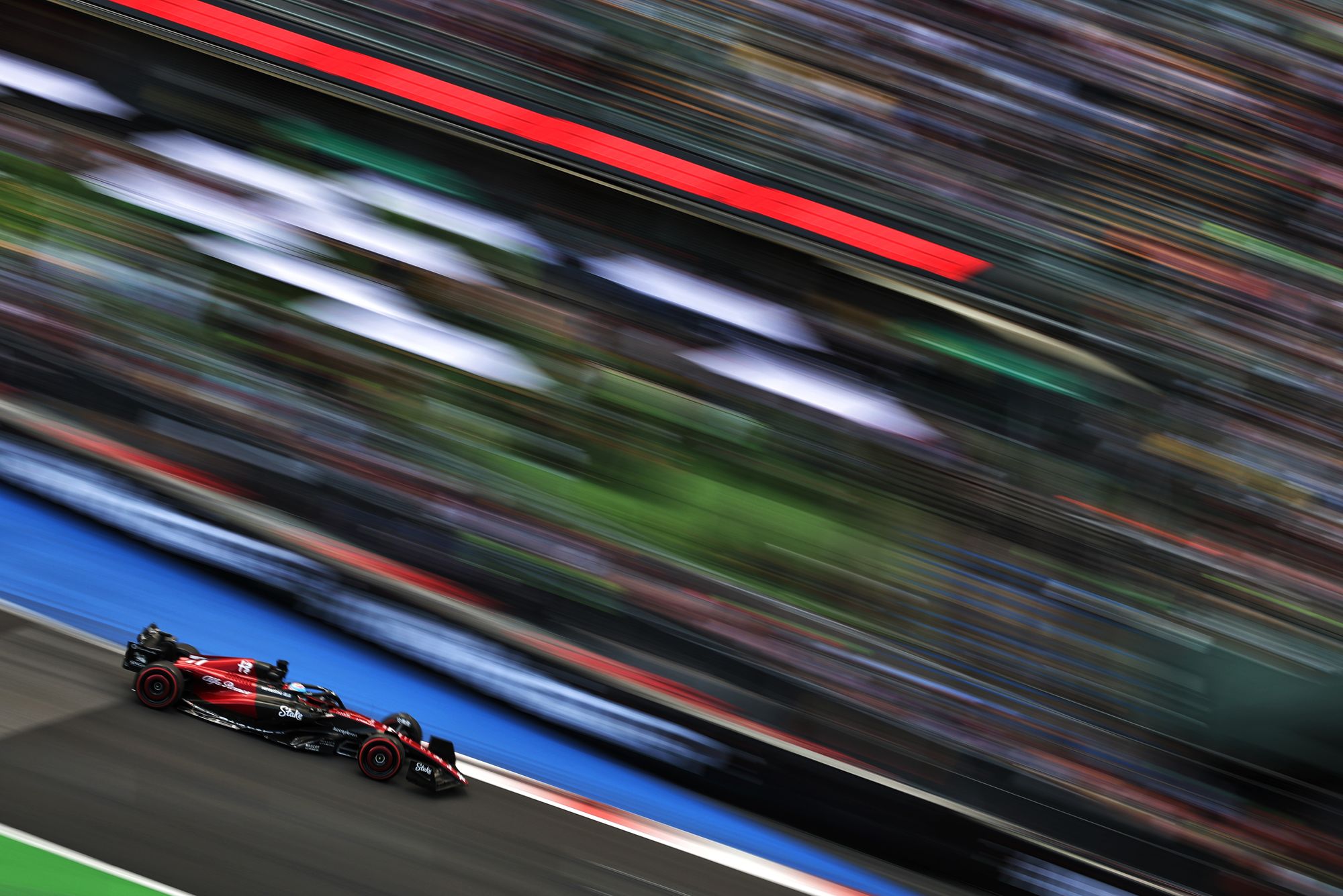 With both Alfa Romeo (through Valtteri Bottas) and AlphaTauri (with Daniel Ricciardo) showing a strong turn of speed on occasion, Albon isn't the only one threatening a surprise. But he's the most convincing one, as is backed up by his strong long-run pace on the hard, which was only around 0.15s slower than Perez on the same tyre.
As ever in Mexico, things are volatile and there is plenty of intrigue.