While Red Bull has dominated the 2023 Formula 1 season, its leading rivals have been forced into development direction changes that won't be fully realised until their 2024 cars hit the track.
For Ferrari, Mercedes, McLaren, Aston Martin and any other team aiming to close the gap next year, the expectation is of big gains to come.
But the big question is how big a step will Red Bull take with the RB20? The goalposts, after all, will inevitably move.
Red Bull team principal Christian Horner has had the luxury of watching the chasing pack jostle for position and only occasionally pose a threat to Max Verstappen's supremacy. But as he explained in Mexico on Friday, any signs his team is being caught are tempered by the fact that Red Bull long since turned its attention to next year.
Red Bull has had the disadvantage of less aerodynamic testing time than its rivals thanks to being top of the ATR charts, which award more windtunnel and CFD resources the further you are down in the constructors' championship. On top of that, it had an additional 10% reduction as a punishment for its 2021 cost cap breach that ran for a year starting in late October '22.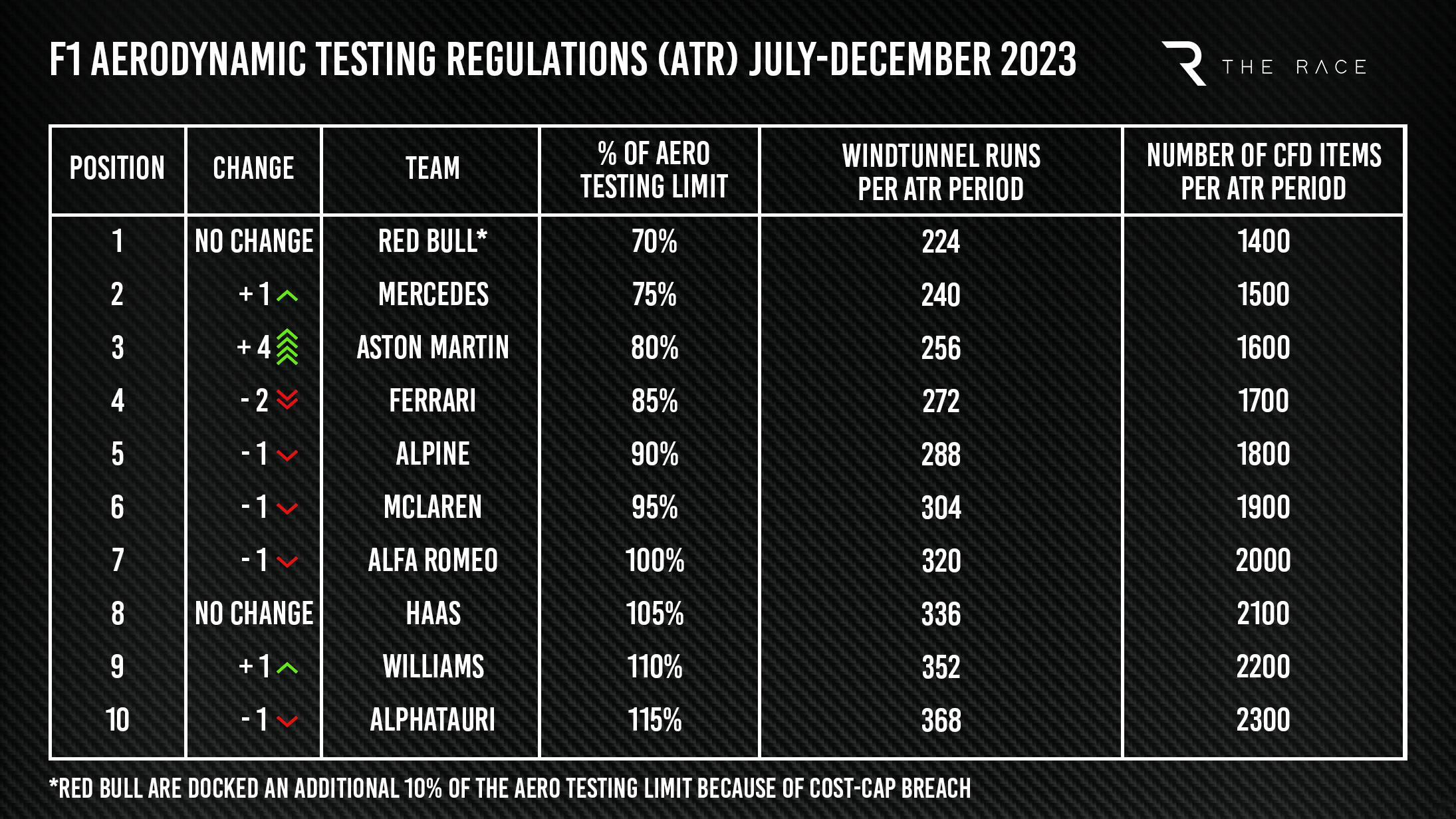 Any notion that this might mean it sunk all its efforts into the all-conquering RB19 and will be on the backfoot going into next year has been repeatedly disabused by Horner.
"It keeps on moving around behind us," said Horner when asked about the challenge from the chasing pack. "And you have to remember that since the summer break we've really added very little performance, if anything, to the car.
"With the windtunnel restrictions that we've had, we've elected to use that on RB20 – next year's car – as opposed to continuing the development on RB19.
"That's not to say whatever we do now we won't learn and apply for next year, but we've managed to be consistent at a whole variance of circuits."
This is consistent with what Horner has said throughout the season. As he said in Hungary shortly before the mid-season break, "we really have to swing our focus over to next year", which followed a half-season in which Red Bull was already sinking decent resources into 2024.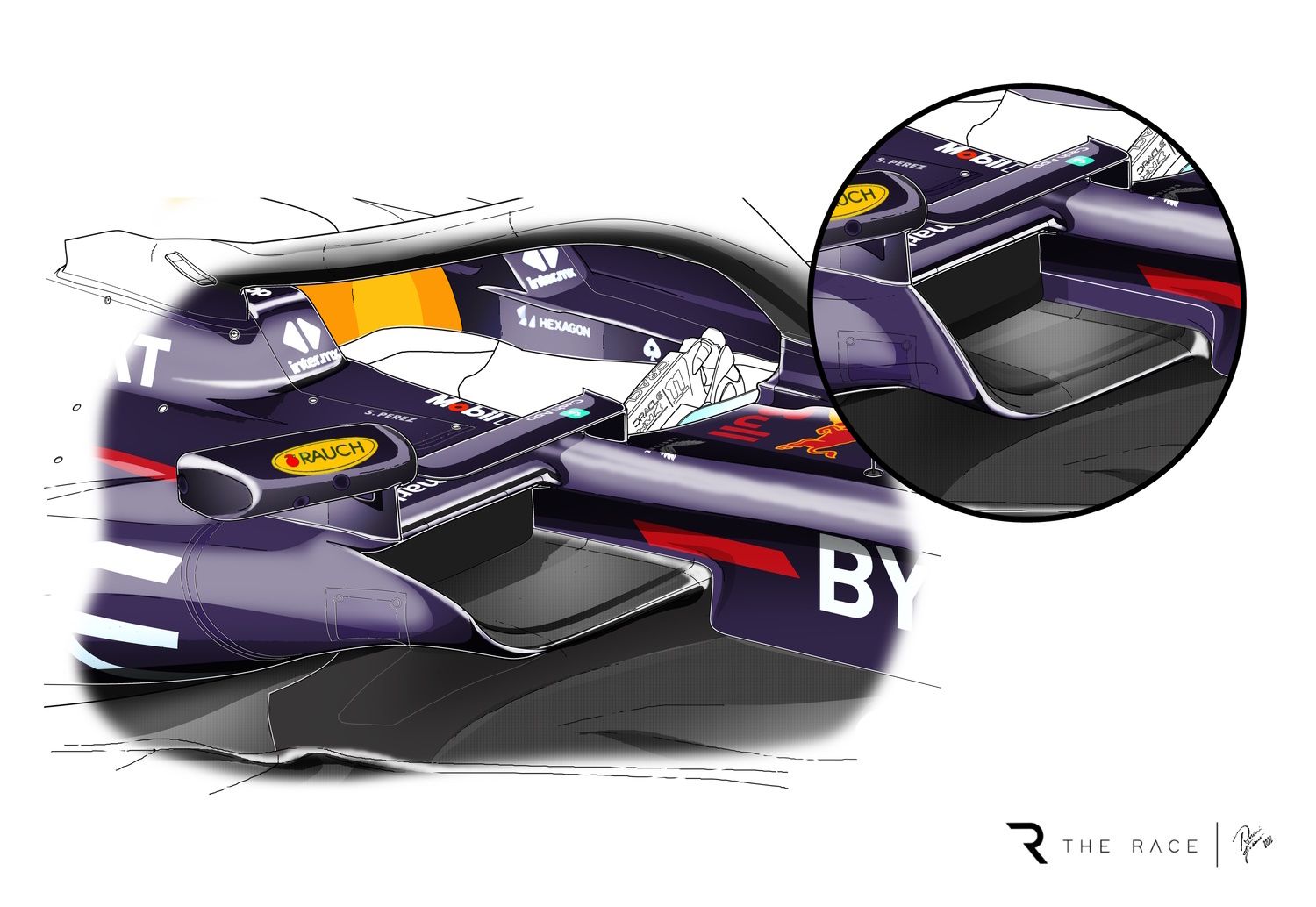 Red Bull's first major development step in the first half of the season came in Baku at the end of April, where it introduced a modified floor and new sidepod inlet shape (illustrated above by Rosario Giuliana). That followed the introduction of a modified front wing at the previous race in Australia four weeks earlier.
There were further floor tweaks in Spain in early June, followed by a new front wing in Canada a fortnight later and modified rear suspension fairings in Austria anther two weeks on.
But the second major step was in Hungary in late July where there was another floor step and another upgrade that modified the sidepod inlet shape.
The sidepod inlet modifications conferred an aerodynamic advantage, and were also good value in terms of aerodynamic testing as there is allowance for that related to cooling that falls outside the ATR. However that wouldn't apply to the whole package, just some detail work where the bodywork met the cooling apparatus.
Since the summer break there has been little new with upgrades restricted to a few circuit specific tweaks as well as a new beam wing at Zandvoort and tweaked floor edges and rear wing endplate in Singapore. Across the most recent four weekends in Japan, Qatar, the USA and Mexico, the only change is additional cooling louvres to deal with the conditions at Mexico City.
Red Bull has therefore weathered this ATR limitation well. However, Horner is adamant that the full impact has not yet been seen, although given the focus that has gone into the RB20 it seems reasonable to assume that it will be able to take a good step with next year's car.
"You've not seen the full impact yet because it obviously has compromised the amount of development we've been able to do this year," said Horner.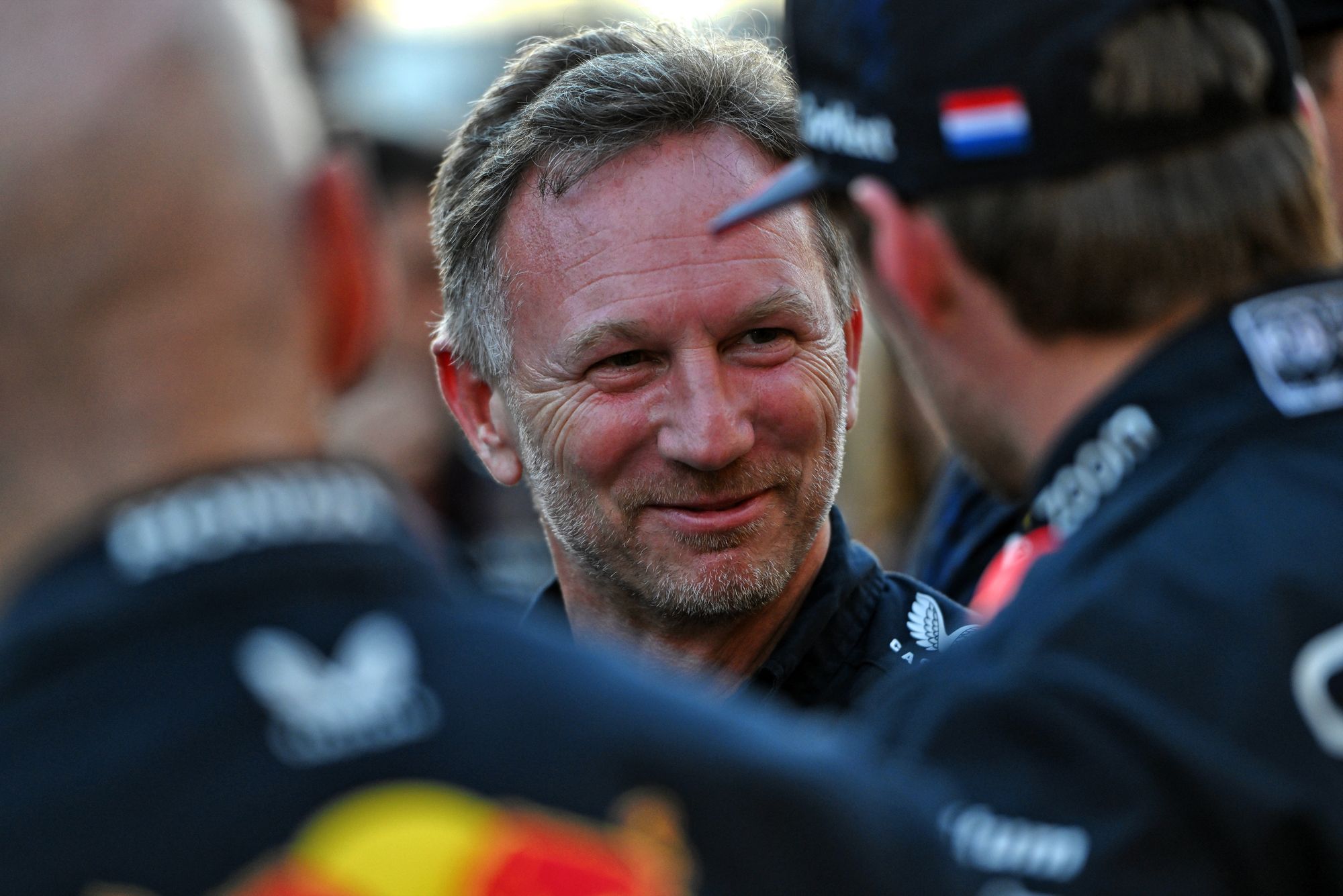 "Thankfully we came out with a very strong car at the beginning of the year and we've been able to apply most of that development time, from quite early in the season, to next year's car. That's been important."
Horner was also positive about the way the FIA is monitoring the cost cap, especially with Red Bull undergoing intense scrutiny this year.
"The process of the cost cap is evolving. It's a very complex set of regulations that have evolved. The degree of scrutiny this year was phenomenal in terms of the rigour the FIA went to - it was a full colonoscopy that we experienced during the summer.
"The FIA are learning as well from their side. Every company is structured slightly differently, which adds to the complexity when you've got subsets of accounts or what your reporting group is, for example - so that has a bearing as well.
"It's a very complex set of regs and I think the FIA have actually done a pretty decent job with what we've seen over the last 12 months."
Some will argue all this indicates the cost cap penalty wasn't tough enough. However, the full impact of it was always dependent on how much pressure Red Bull was put under.
Rivals, notably Mercedes and Ferrari, needed to put Red Bull under pressure and force some tough development decisions that might have forced it to invest more effort into 2023 and therefore compromise 2024. F1's own analysis suggests Ferrari has actually lost 0.14 seconds in average pace to Red Bull across 2023 so far and Mercedes has gained just 0.009s.
Their failure to create that pressure has made life easier for Red Bull both now and next year, and that will likely show when the RB20 hits the track next February.