Given Red Bull's pace advantage over Ferrari, Sergio Perez's momentum lately and the way much of the Abu Dhabi Grand Prix appeared to be unfolding, Charles Leclerc's hopes of at least keeping second in the 2022 Formula 1 world championship appeared slender.
But that's exactly what he managed in the end, as he stayed just far enough ahead of the closing Red Bull on the final lap at Yas Marina.
Here are our writers' thoughts on how the final significant fight of the 2022 F1 season was resolved:
This went sour for Red Bull in Brazil
Gary Anderson
When you let a situation get away from you, the thing you need to remember is that you might never get that opportunity again.
The problems between Max Verstappen and Perez in Brazil were where it all went wrong for Red Bull.
I say for Red Bull because it lost out on getting a perfect season. Winning the constructors' and drivers' titles is fantastic but first and second in the standings is something this team has never achieved and if it had it would have turned that fantastic into exceptional.
In both the sprint race and the main race last week there was an opportunity for Verstappen to give Perez that little bit of a lift. OK, in the end, even if the Red Bulls had swapped places in both Interlagos races, Perez would've lost second in the championship to Leclerc on countback in Abu Dhabi. But things might've been handled differently today if Perez had a points advantage over Leclerc rather than being tied.
Verstappen had won the championship and he was racing against his team-mate for minor points so no matter what the problem was sometimes you need to see the bigger picture. Personally I lost a bit of respect for Verstappen with his actions in Brazil.
For Perez, second or third in the championship is still his best result in F1. But just perhaps his memory of Brazil will run into next season when maybe Verstappen might just need his help more than he did this year to make it three in a row.
As for the result in Abu Dhabi, for once Ferrari pulled off a decent strategy call. It wasn't necessarily the best but as Verstappen also went for a one stop it was the race-winning strategy. For Perez, a two-stop was the fastest but when you are playing catch-up after that second stop if you just get held up on one or two laps by slower cars you can very easily throw away that potential, which is exactly what happened to Perez.
Second in the points wasn't significant enough to risk a win
Edd Straw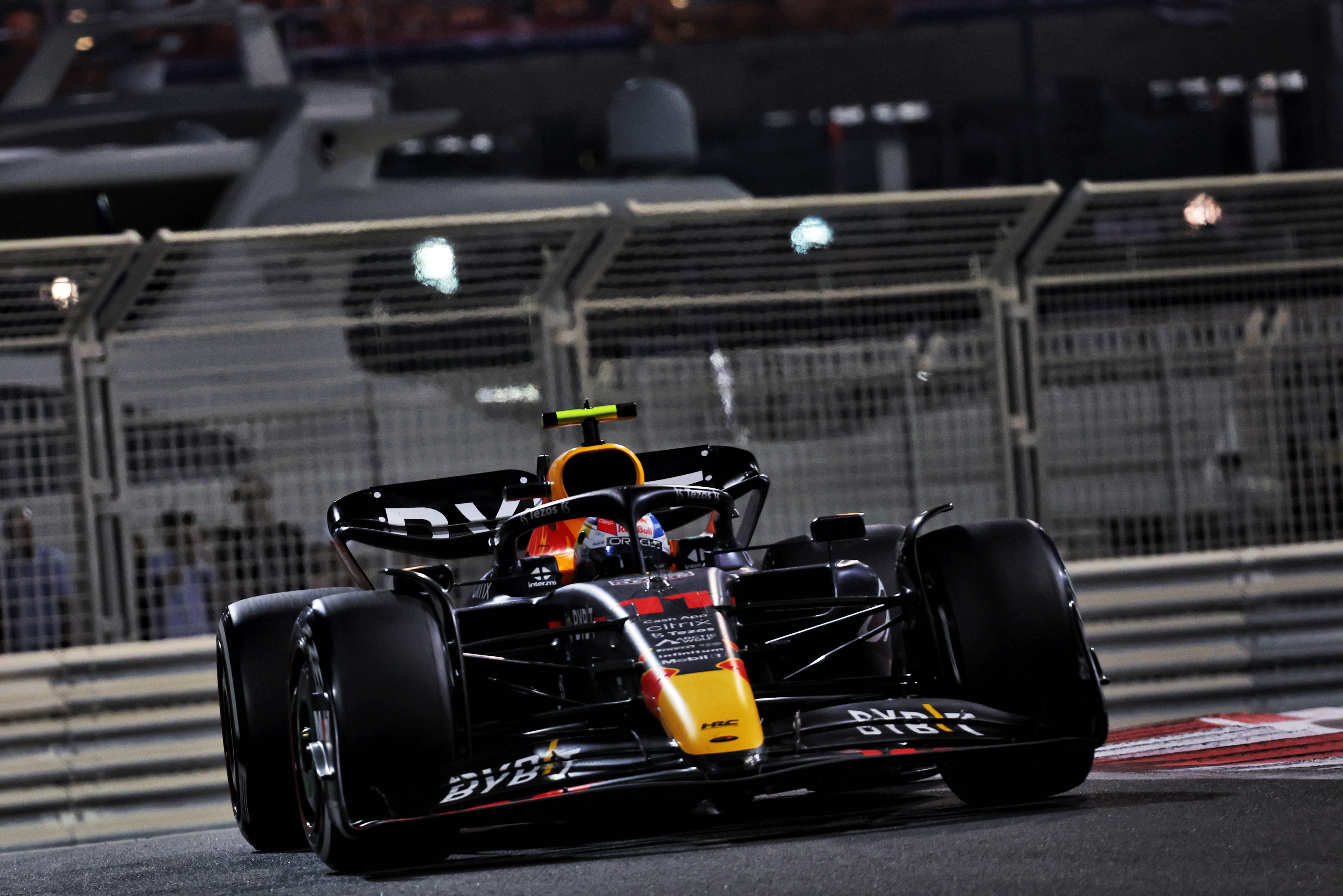 When push comes to shove, second in the drivers' championship isn't important enough to be worth risking a race victory to pursue. Waving through your team-mate is one thing, but trying to use Verstappen to back Leclerc up would have been a step too far for the prize on offer.
Ultimately, the tyre use of the Red Bull meant that Perez was always going to end up two-stopping, so it was a strategy he needed to try and make work on track. The time when he perhaps could have been helped was in his middle stint when Verstappen was ahead and going long. Releasing him at that stage could have made a difference.
However, Perez had the best car in F1 in 2022 – one that has won 17 out of 22 races – so he did have ample chance to finish second in the championship. As he said after the race, in motorsport sometimes you win and sometimes you lose.
It was only second prize he missed out on and while it would have been a reward for his contribution to Red Bull's success and every driver wants to beat their direct rivals, in the grand scheme of things it's of limited significance.
Ferrari got it right today – regardless of the outcome
Glenn Freeman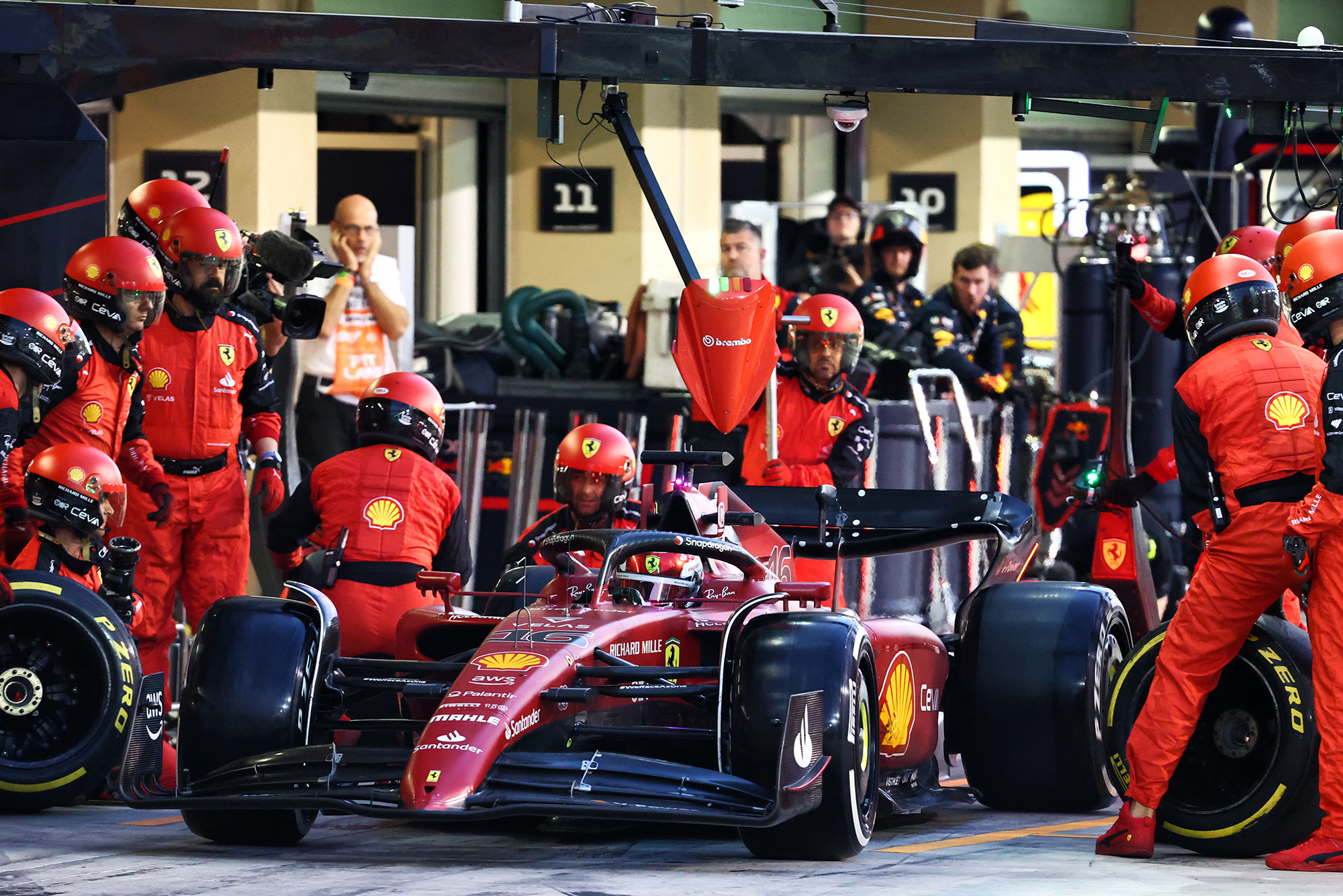 We've rightly given Ferrari a hard time this year for some dreadful strategy calls, so it's only right the pitwall gets praised this time.
And that's not just because Leclerc held on to defeat Perez. Even if Perez had passed him with a lap or two to go, Ferrari's strategy would have still been the right one.
Why? Because in a straight fight, on the same strategy, Leclerc wasn't getting anywhere near a Red Bull today. So for Ferrari to take that battle down to the wire, even if it had ultimately lost, would have been a sign of good strategic decisions.
Hopefully this is a sign that Ferrari has sharpened up on that front ahead of a 2023 season where it's likely to have two other teams to worry about on a regular basis.
FORGET RELYING ON VERSTAPPEN – PEREZ/RED BULL HAD PACE TO SEAL THIS
Jack Cozens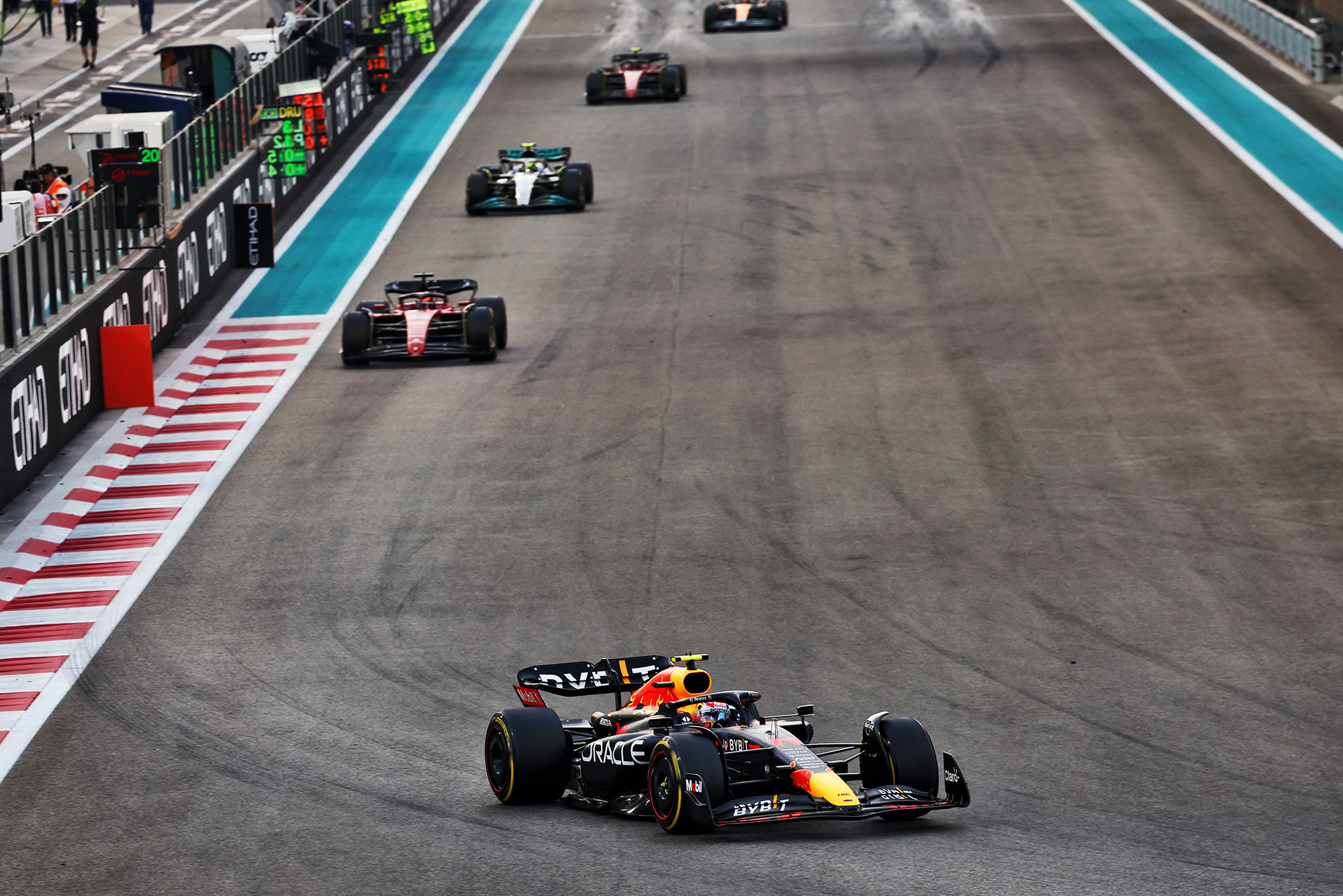 Considering the events of the Brazilian Grand Prix one week ago, it's inevitable some will question whether Verstappen could have been asked to do more to help Perez's cause.
But there shouldn't have been any need to rely on that. Perez and Red Bull had enough pace to get this done; his final stint shows that.
His radio claim that he was being held up by Verstappen, when two seconds behind, felt optimistic. Even if that was the case, there was still every opportunity to prove it by closing up to the race leader.
This is where Red Bull could have got more involved and asked both drivers to pick up the pace. Sure, there was still a degree of unknown about how long the hards would hold on for, but Perez proved there was adequate durability in them by pushing from his second stop right to the finish.
Verstappen admitted as much over the radio, declaring the "tyres are good, just tell Checo to go full send, the tyres will be fine". Even had Red Bull got Perez to do that in his second stint, the consequence was surely that he would have had less of a margin to close down to Leclerc – and might even have been able to run long enough to take the mediums.
But it hemmed itself in a bit by committing him early to a longer final stint on hards.
This all felt a bit nice, in a 'keep the peace' kind of way – which you might argue was needed given how volatile the past seven days have been. Whether or not that was the case, it felt like Red Bull cost itself a chance to seal a drivers' championship 1-2. How often, after all, has it been outdone by Ferrari on strategy in 2022?
ANYTHING LESS THAN SECOND WOULD'VE BEEN A DISASTER
Matt Beer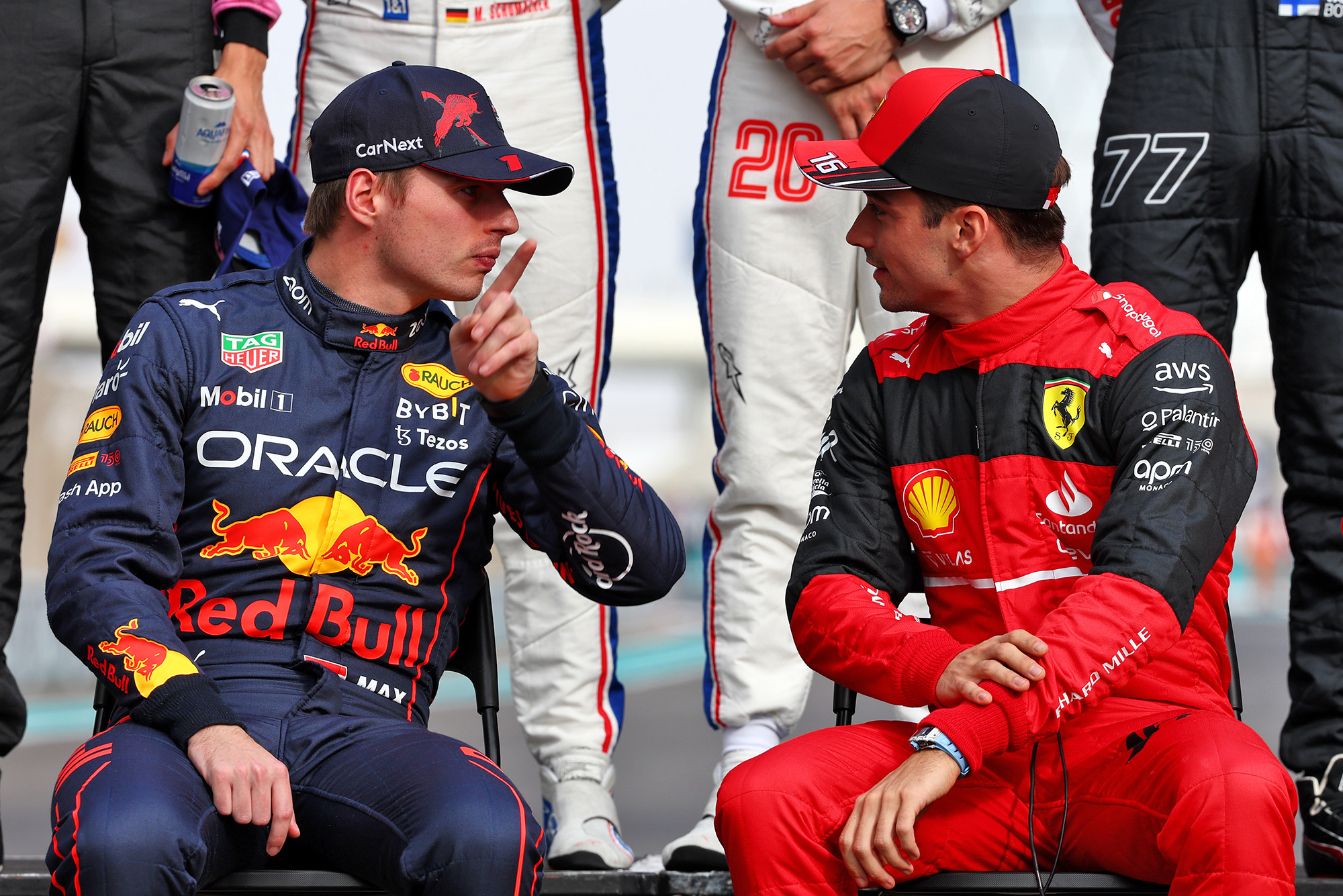 I can't get too excited about second in the championship as an achievement for Leclerc and Ferrari given how promising their season has been.
Leclerc was 34 points clear of everybody else (and 41 ahead of Perez and 46 ahead of Verstappen) after just three races. He's had nine pole positions (that's pole for 41% of the season).
To have been that fast and had that much of an early advantage and end up only third in the standings – beaten by a driver who has struggled by some margin to match his team-mate for a huge swathe of the season – would've been borderline humiliating for Leclerc. Maybe not in an 'if he'd been offered this at the end of last year, he'd have taken it' way. It's still the highest in the championship a Ferrari driver has been since 2018. But in the context of how good Ferrari's season looked like it was going to be, not even being in the top two would've been pretty dreadful.
So clinging onto the runner-up spot prevents another bit of pain being added to Ferrari's year.
But for all the negativity of my paragraphs above, I do think Ferrari and Leclerc can actually take a lot of heart from how they settled the fight in Abu Dhabi. Very well driven, very well executed.
If only that had happened a few more times earlier this year, second in the championship wouldn't ever have been a battle.
Could this be decisive in Binotto's future?
Valentin Khorounzhiy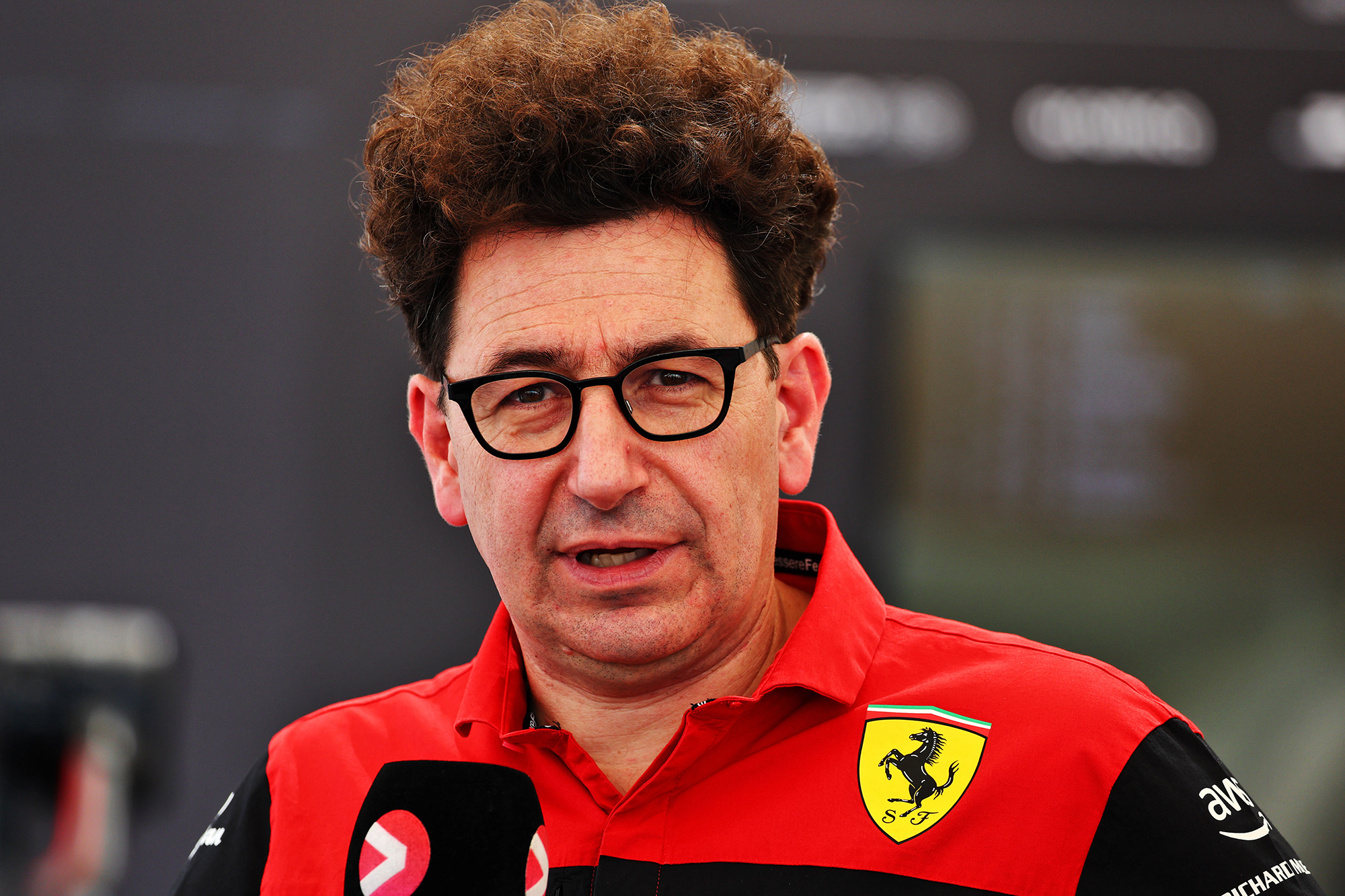 It would not be sound strategy for an organisation as big as an F1 team to make a major personnel decision based on one race out of 22 – but, well, don't underestimate the power of recency bias and the value of 'vibes'.
And the vibes are good for Ferrari coming out of this weekend. It looked toast through practice but found enough pace for Leclerc to have a genuine shot at Perez.
It did sound like it was largely Leclerc lobbying for the successful one-stop strategy, but clearly he was pleased at the finish, describing it as a "perfect race" and – notably – highlighting what he felt was an improvement in Ferrari strategies over the second half of the season.
We came into this weekend with reports that Mattia Binotto might be losing his job, reports that included suggestions that Leclerc's disillusionment was playing a big part.
But this weekend the Binotto-led Ferrari – which, as he rightly points out, has ultimately had a pretty great season relative to 2020-21 – looked a fairly well-oiled machine and got the job done.
Might that be enough to banish any thought of recruiting another figure for the job?