Formula 1's primary feeder series Formula 2 fires back into life this weekend with its opening 2023 round supporting F1's Bahrain Grand Prix.
There are 22 drivers on the grid who are all keen to prove to the onlooking F1 teams that they're a prospect.
F1 teams are already supporting 12 of those 22 and that creates some important questions that the drivers will have to answer over the 14-round season:
Can Pourchaire force Sauber's hand?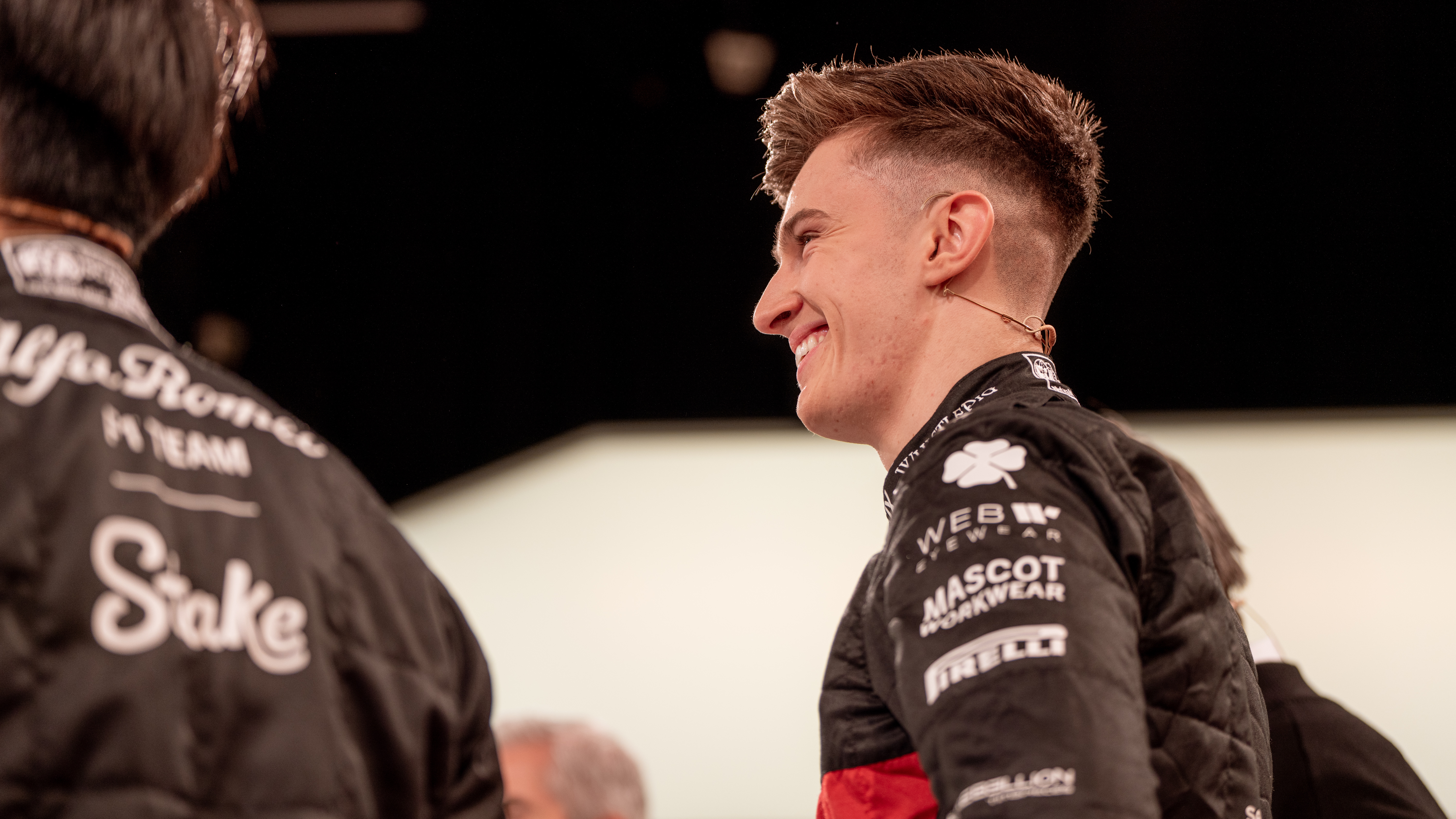 The raw pace? Suspect. The mistakes? Too common. Margin over his rookie team-mate? A bit too close.
Yeah, there were a few too many ill-luck calamities, such as a bird collision in the season finale, that short-changed Theo Pourchaire on points last year, but ultimately it was as disappointing a run to second place in F2 as you're likely to remember.
Which, in a way, is a credit to the reputation Pourchaire had built up. And though he initially expected to be done with F2, it makes total sense that he's returning – and even more sense that Sauber is, according to Pourchaire, almost fully bankrolling that return.
Zhou Guanyu has been very impressive for Sauber's Alfa Romeo-badged team. But it doesn't mean Sauber can just afford to give up on its best prospect. Especially not when it's soon to become Audi, which – though it's not clear if it has any designs on Pourchaire – will obviously be investing in talent for its F1 programme well before it actually hits the track.
Pourchaire is 19 right now and will be 20 when the F2 season is wrapping up. If he's champion, he will join 20-year-old F2/GP2 champs Nico Rosberg, Pierre Gasly, Charles Leclerc, George Russell and Oscar Piastri.
All those have something obvious in common – and it's very difficult to imagine Pourchaire not joining them as a grand prix driver at some point if he gets the job done in 2023.
Does Red Bull have a prospect brighter than Tsunoda?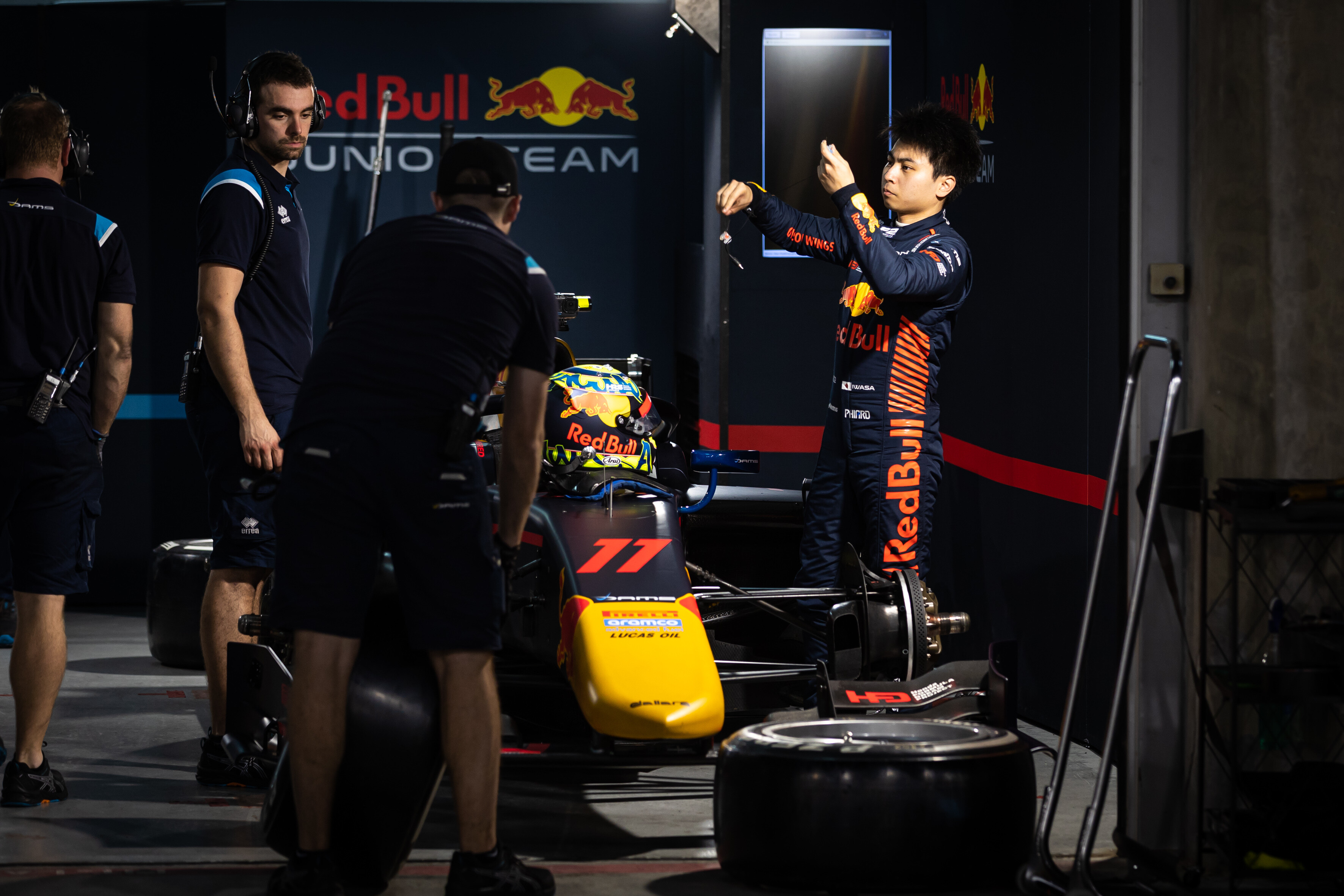 Certain recent developments suggest the Red Bull Junior Team-to-AlphaTauri pipeline may be shutting off soon – but for now, that pathway is still there, with no shortage of contenders.
But it presumably won't be enough to just win in Formula 2 (Gasly won GP2 but still had to wait nearly another year for his F1 nod) – any of the Red Bull hopefuls will have to do it convincingly enough to persuade the energy drinks giant to cut either Nyck de Vries or Yuki Tsunoda loose, while also overlooking Super Formula-bound Liam Lawson, who clearly has left a positive impression with his 2022 F1 free practice outings.
The driver with the most prior goodwill built up and therefore probably the best chance to do that is Ayumu Iwasa, who was F2's top rookie and its second-most impressive driver behind champion Felipe Drugovich last year. Iwasa – who stays with the DAMS team – seems to be something of a 'Tsunoda 2.0' by career trajectory, but unlike Tsunoda will get a chance at a sophomore push for the F2 title.
New Red Bull recruit Enzo Fittipaldi was also a really impressive F2 rookie last year, while Dennis Hauger faced loftier expectations and didn't quite live up to them – but is the youngest of the three and is with the team that Drugovich convincingly won the title with last year. So it feels like there's a genuine battle brewing there – and that's even before you get to the rookies…
Are Red Bull's F2 rookies the answer?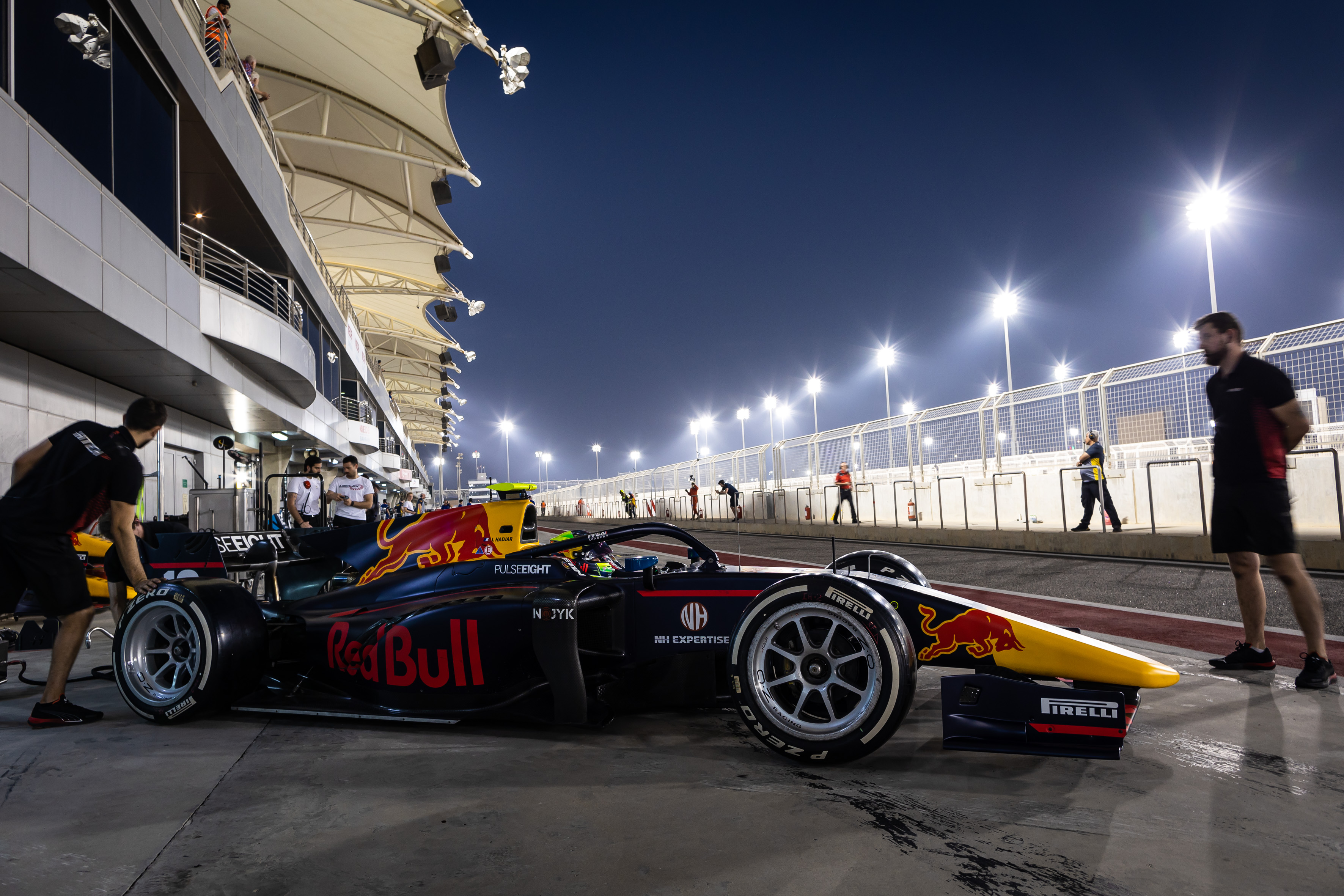 Red Bull will be supporting three F2 rookies in 2023 all of whom raced (with varying success) in FIA F3 last year.
The brightest prospects of that trio are probably Zane Maloney and Isack Hadjar.
Maloney ended the season as the benchmark driver by becoming the first FIA F3/GP3 driver for nine years to win three consecutive feature races in the same season. Hadjar also won three races and was the clear title favourite before an end of season dip that included a qualifying crash that left him 16th on the grid for the Monza finale.
Maloney will partner Fittipaldi at Carlin while Hadjar joins fellow rookie Jak Crawford at frequent Red Bull junior home Hitech Grand Prix. Crawford didn't quite have the kind of standout FIA F3 year Maloney and Hadjar had but he still won a race last year and has done enough to convince Red Bull that he's worthy of another season.
Even though the rookie crop is lacking in experience compared to the returning trio, there's no reason why a standout year for any of them couldn't warrant the kind of queue jump Daniil Kvyat's 2013 GP3 title win or Max Verstappen's outstanding debut year in cars warranted.
Is Bearman Ferrari's next hope?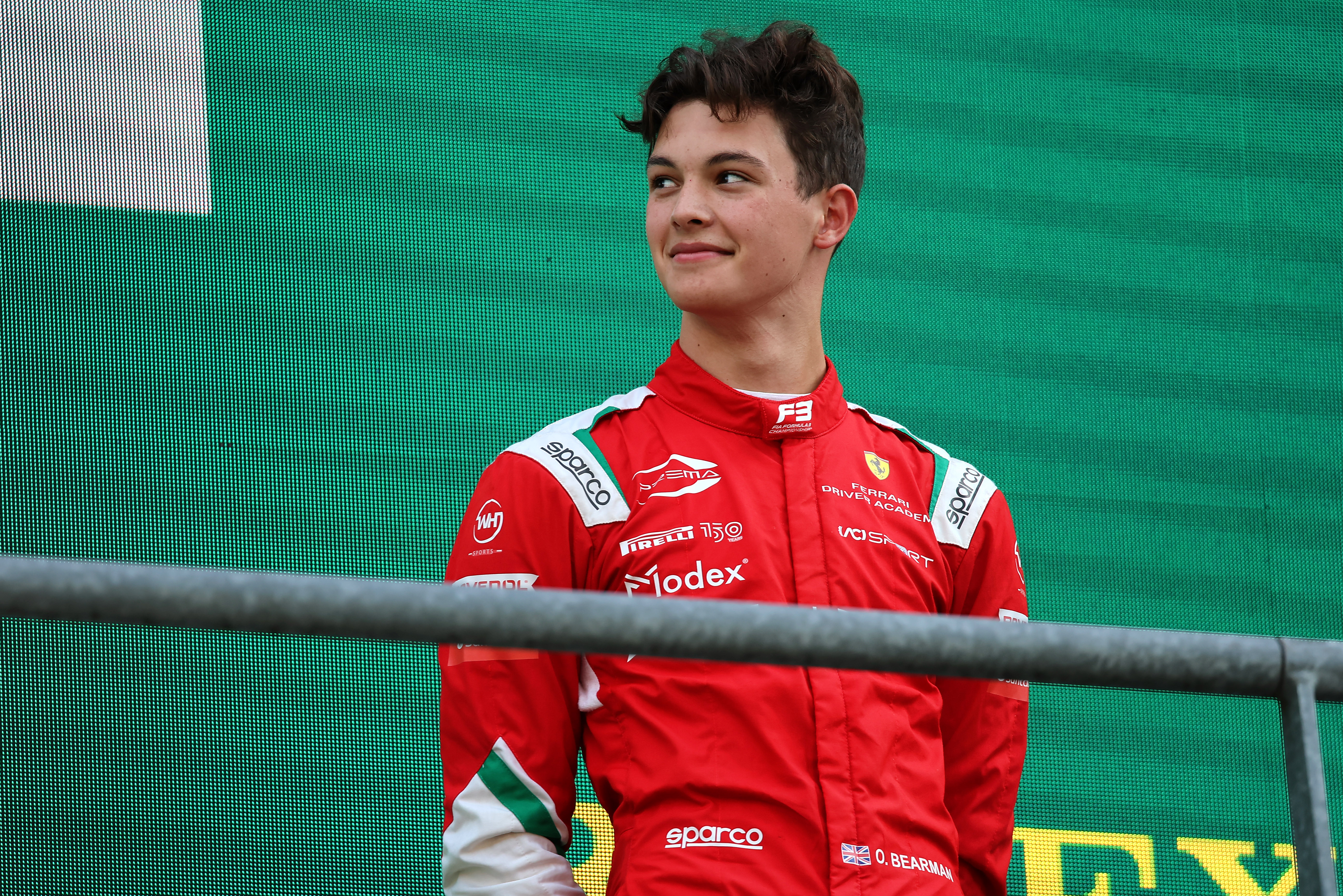 With Mick Schumacher canned there's an opening for the spot of Ferrari's next big hope – a title that perhaps hasn't belonged to Schumacher for a while – and Ollie Bearman appears to fit that description nicely.
At just 16 years old, he crossed the line first in his maiden FIA F3 race (only for a track limits penalty to deny him the win) and delivered a standout rookie season where he finished just seven points shy of the title and earned more podiums than any other driver.
He's remaining with Prema for his first year in F2, knowing challenging for the title as a rookie is a luxury only usually enjoyed by future F1 drivers. It's something Piastri, Lando Norris and Russell were all able to do – but there's been plenty of drivers who haven't, even ones with as impressive F3 seasons as Bearman had.
Bearman's racecraft in FIA F3 was particularly impressive and he's clocked a lot of mileage in testing – including some private running in an old GP2 car – so he's well prepared for his rookie year.
Unlike Pourchaire and Hauger, winning the title doesn't feel like a must for Bearman's chances of proving he's worthy of promotion to F1.
However, if he was to become the youngest-ever F2 champion this year you'd hope that graduation to F1 would become an inevitability.
Has the other Leclerc reached his ceiling?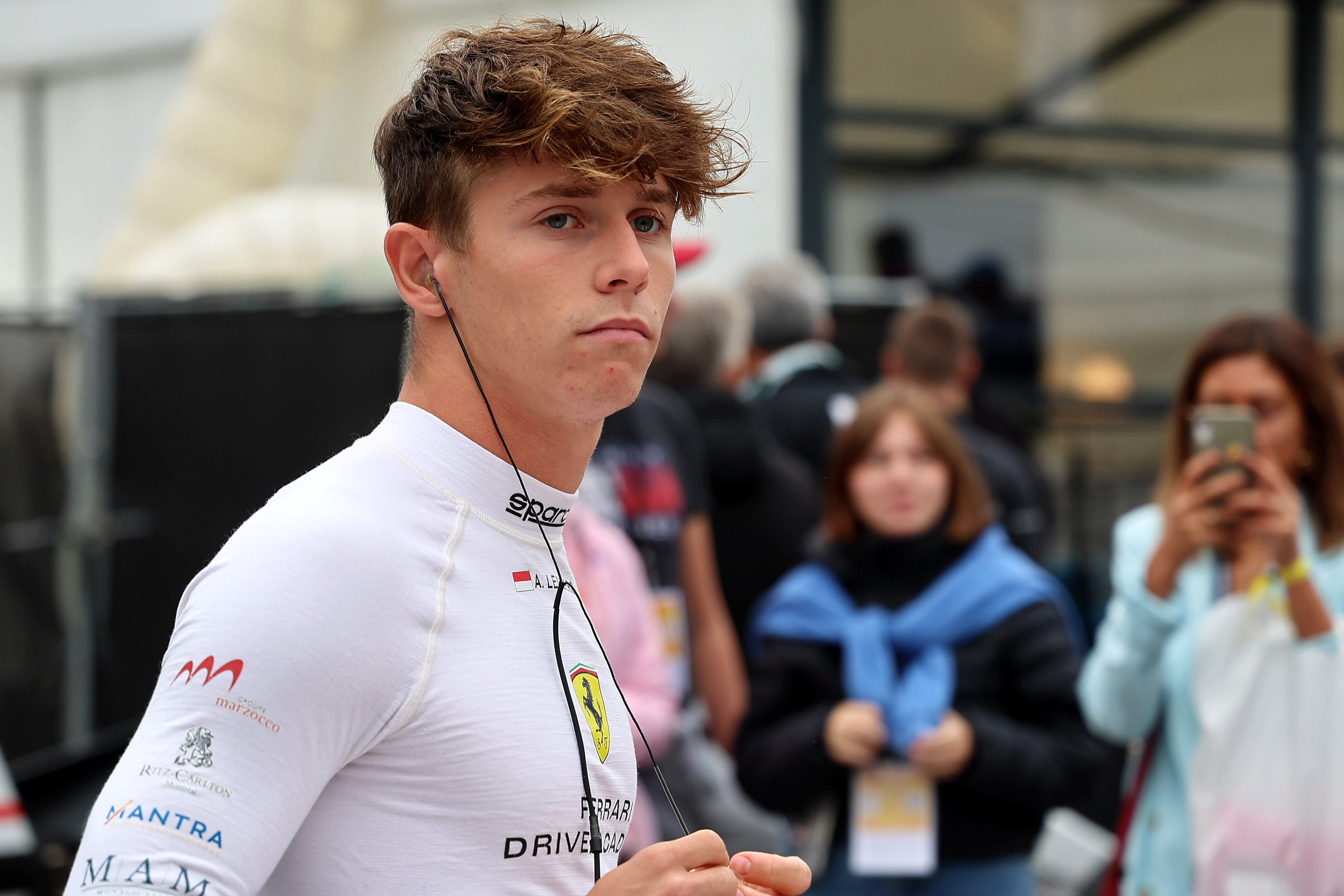 A two-year snapshot of Arthur Leclerc's career looks like an open-and-shut case. Two middling F3 seasons with the powerhouse Prema team, let down in particular by qualifying form and yet remaining on the books at Ferrari – 'well, wouldn't be the first time a surname is doing the heavy lifting'.
But the younger Leclerc hasn't had a 'silver spoon' career. His junior single-seater exploits were preceded not by a heavy schedule of international karting, like for the vast majority of his peers, but by four seasons of not racing. And though he's done five seasons of open-wheel competition already, you have to wonder whether there's a bit of catching up still going on.
There's a pretty good driver here already, that much is clear. He was third in German F4 (pretty close behind none other than Pourchaire and Hauger), second in Formula Regional European (admittedly in a small grid, before it became the current heavyweight that is FRECA), champion in Formula Regional Asian. Yes, all of those achievements were enabled by good equipment, but those are clearly not the results of a no-hoper.
'Pretty good driver' and 'F1 candidate' are worlds apart, of course. And maybe he's hit his ceiling with the former. But what if Leclerc still has more room to grow than his immediate peers? He's already looked quite fast in F2 testing with DAMS – further evidence there's still more potential there than you may think.
Will Doohan's F1-pointing trajectory continue?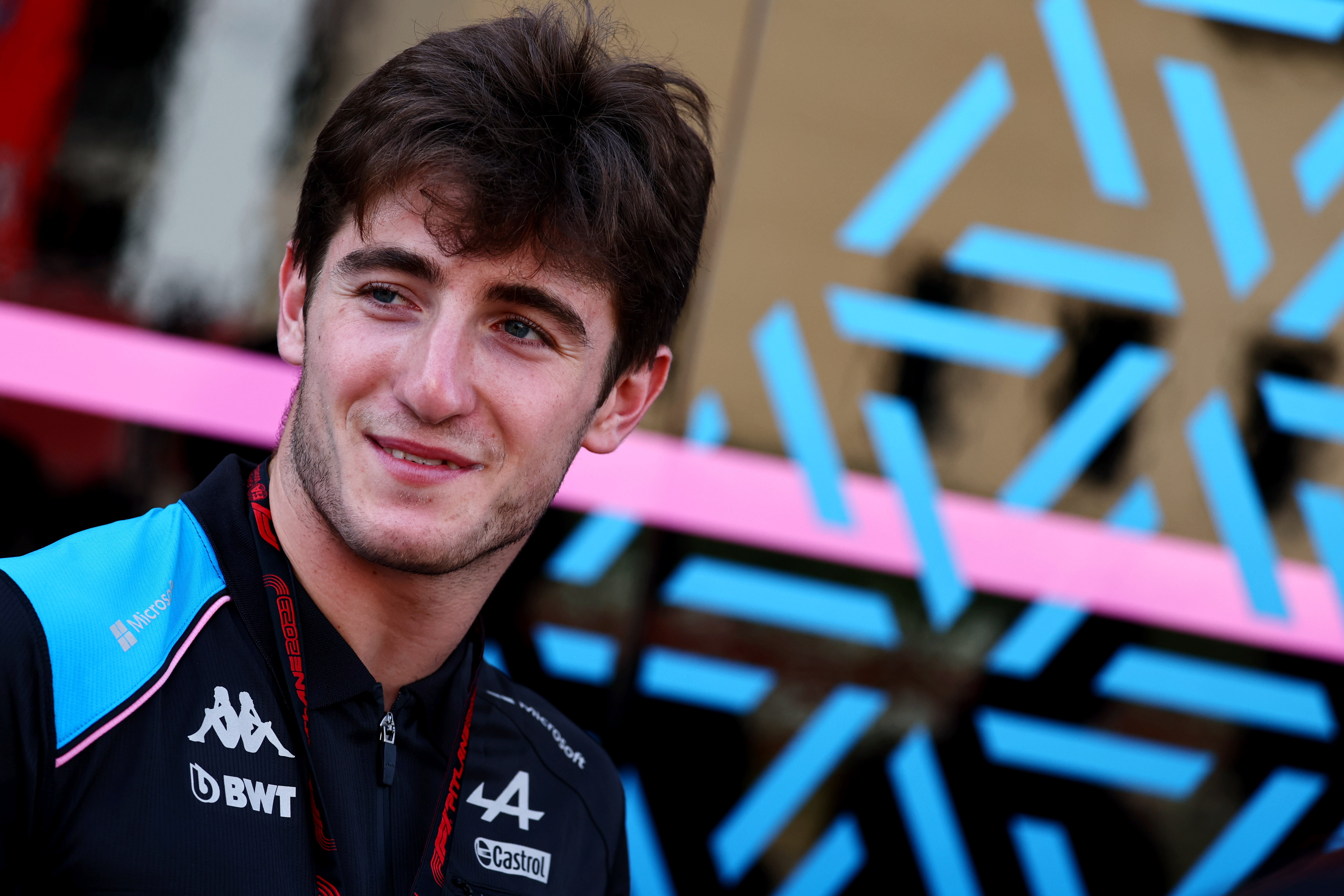 There's an alternative reality where Jack Doohan is lining up on the F1 grid in Bahrain this Sunday.
Whether it be at Alpine or Williams, Doohan looked in a good position to capitalise on the mess left behind by his ex-Alpine stablemates Fernando Alonso and Oscar Piastri's dramatic exits from the team. It automatically made Doohan the team's most prized junior driver and he very easily could have been given the nod to race for either team this year.
Instead, he'll have to do another year of F2 alongside a year as Alpine's F1 reserve driver.
It won't have been his first choice but he has a real chance to cement the promise he showed during his rookie F2 year with the Virtuosi team that he'll remain with for 2023.
Proving he's the man for Alpine's future won't be an easy job now it has a stable driver line-up for the next two years at the very least and still has no customer team.
We've seen starring rookies struggle to make that extra step needed to become a title contender in their second year – see Pourchaire and 2022 F2 champion Drugovich for example – and that can really kill the F1 momentum they build in their first year.
So Doohan has a challenging year ahead but his F1 dream is far from over.
Time to find out what Alpine has in Martins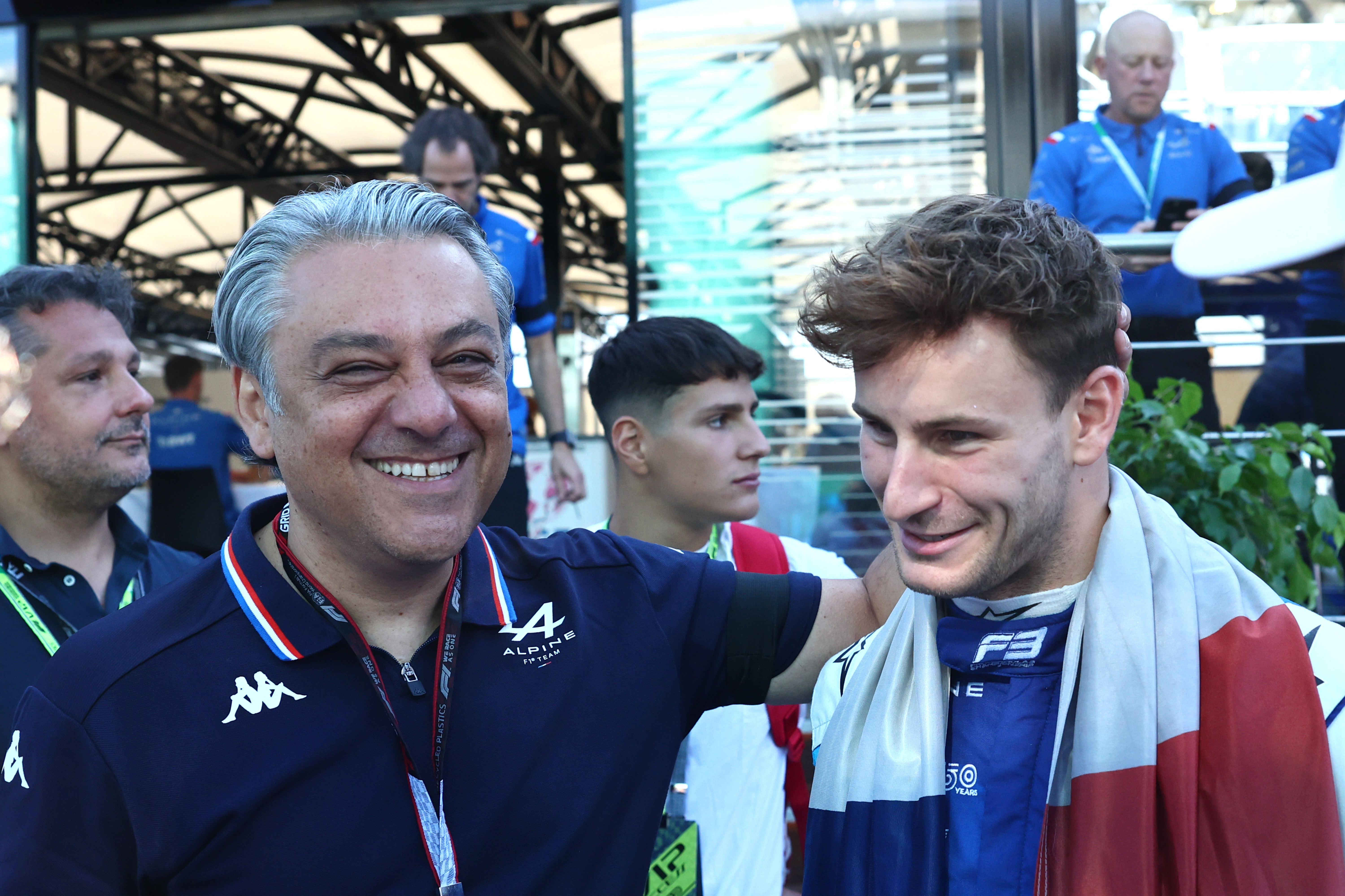 Far be it for us to denigrate a championship title, especially one achieved against nearly 30 full-timers, Victor Martins should be proud of his 2022 Formula 3 trophy. But it didn't exactly prove much.
Yes, there was a less generous points system and two fewer races, but Martins scored fewer points in his title-winning 2022 than in his fifth-place-achieving F3 debut in 2021. And it kind of felt that way, too – for much of the season, it felt like he was simply hanging on.
It was the kind of campaign that reflected Martins' position as a credible prospect but not quite a prodigious supernova. There's no real question why Alpine has him in its F1 Academy – but also no real debate that he should somehow be above Doohan in the pecking order. Which is funny, because his CV – particularly in karting, where Martins was a menace – sure looks the more illustrious of the two.
Martins is still 21, so that's good, but he's been around long enough to where Alpine and other teams would be justified in wondering whether he really has that F1 X-factor. A middling rookie F2 season with a team as good as ART would probably be too damaging to his credentials.
Except, well, his pace in the pre-season has looked much, much better than middling.
Is Vesti fighting a losing battle at Mercedes?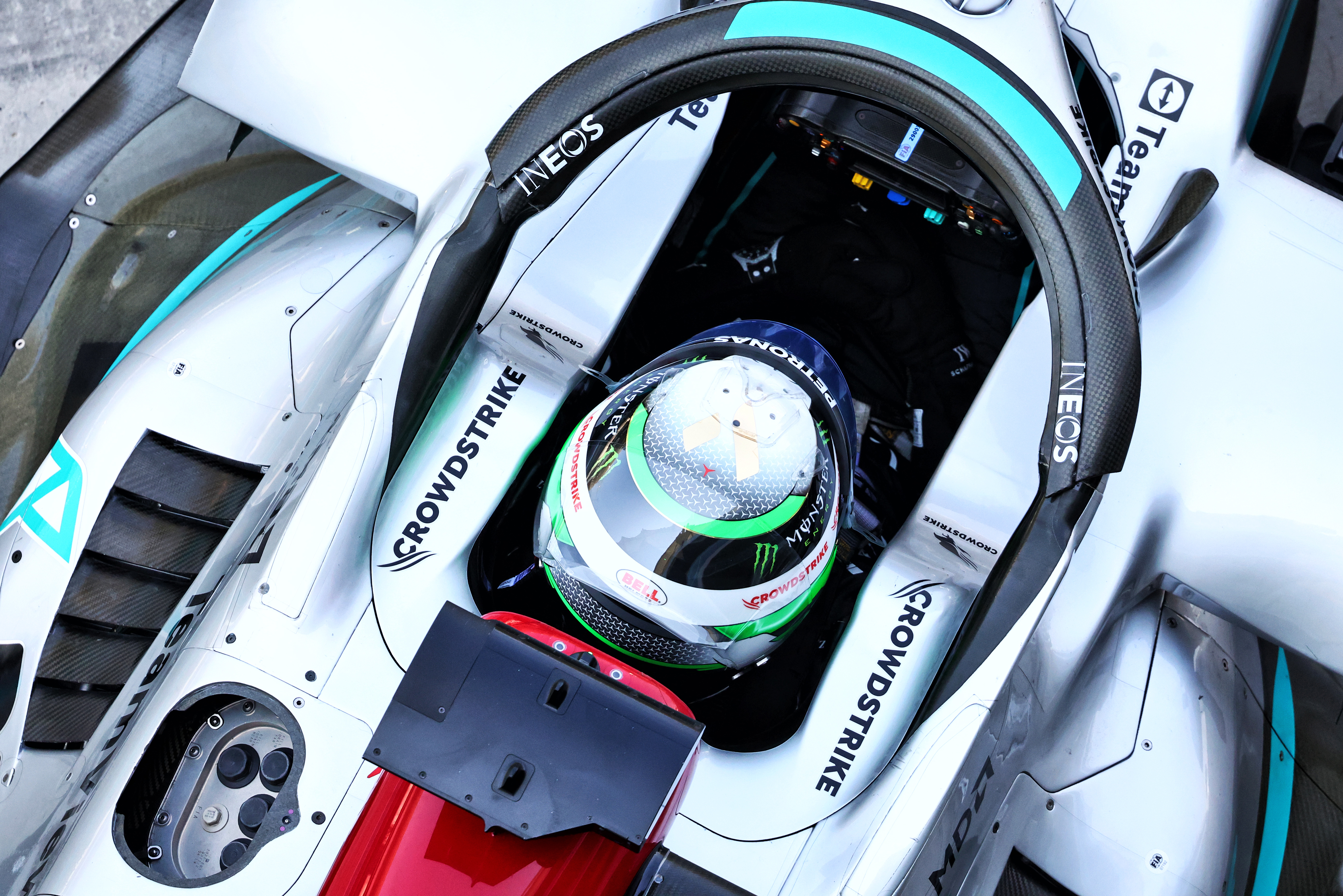 Mercedes has a sole horse in F2 and he hasn't come anywhere near as close to F1's periphery as the likes of Alpine-backed Doohan or Sauber protege Pourchaire.
But that doesn't mean you should discount Frederik Vesti in 2023, especially given he's swapped one F2 powerhouse in ART Grand Prix for the Prema team that he won three FIA F3 races with during his rookie season where he drove alongside 2023 F1 rookies Logan Sargeant and Piastri.
He looked quick in pre-season testing and his rookie season – while a little mediocre on the surface with one win and ninth in the points – featured some seriously high peaks.
Unfortunately, Vesti faces two main problems.
Number one, he's up against highly-rated Ferrari rookie Bearman. An intra-team victory can be chalked up to experience but a loss would surely put a line through his chances of making it onto the F1 grid. So he'll need to beat the whole cast of F1 juniors, not just his team-mate this year.
And number two is Mercedes' enthusiasm for helping him move up to F1 when it knows it has a sensational talent climbing the ladder, a couple of rungs below Vesti.
Far more eyes – including perhaps Mercedes' – will be on 16-year-old Andrea Kimi Antonelli who has just conquered the Middle East variety of Regional F3 a few months on from winning both the Italian and ADAC (German) Formula 4 titles last year.
With George Russell and Lewis Hamilton likely to remain team-mates for at least a couple more years and a likely lengthy queue of drivers from rival teams who would love to take either place, where is the rush for Mercedes to find its next homegrown champion?
Vesti has to force Mercedes to speed that process up with an attention-grabbing F2 title victory this year or it's difficult to see him being anything but outshone and leapfrogged by Antonelli.
Can anyone outside of an F1 academy shine?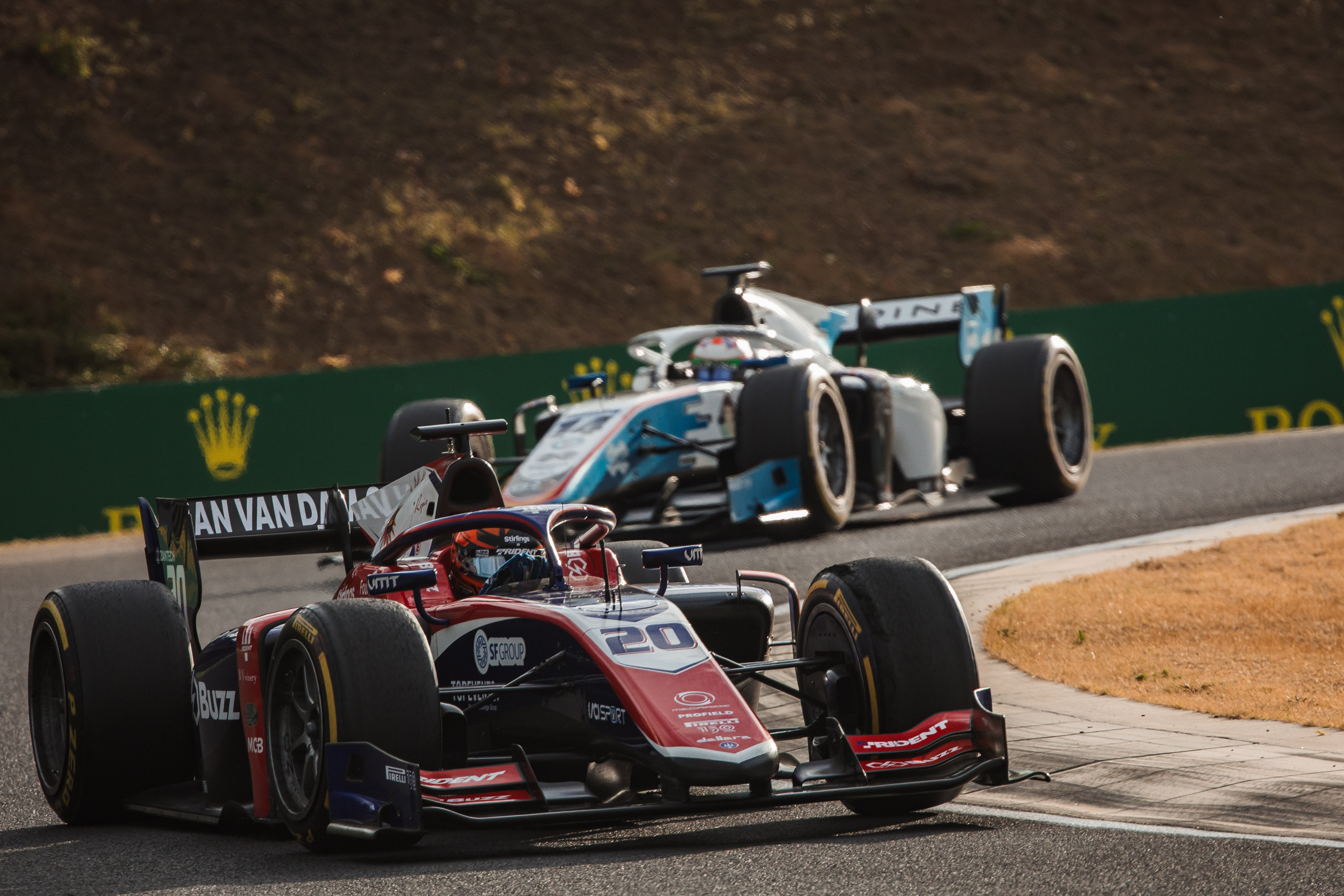 There are 10 drivers who are racing without the support of an F1 team's junior academy this season and they aren't to be underestimated.
Ex-Red Bull and Force India protege Jehan Daruvala is probably the most likely to challenge for race wins. He's switching to MP Motorsport alongside Hauger – who he finished ahead of last year – for his fourth season of F2 this year.
Daruvala, who is juggling his F2 season with a reserve role for Mahindra's Formula E team this year, claimed his first feature race win at the end of last season and has been a regular podium threat over the past two years – there's no reason to suspect that will change in 2023.
Richard Verschoor won the first F2 race of 2022 with a Trident team that hadn't won since GP2 became F2 in 2017 and claimed three further podiums. He'll switch to Van Amersfoort Racing, which looked solid in its first year in F2 last year. Expect Verschoor to deliver the team's first F2 podium in 2023.
Verschoor is partnered by Juan Manuel Correa, who made his return to F2 in the Abu Dhabi season finale – his first F2 race since the 2019 crash at Spa-Francorchamps that gave him life-changing injuries and also claimed the life of Anthoine Hubert.
Amaury Cordeel didn't have an easy start to life in F2 last year as he picked up a slew of penalties early in the season that resulted in an event ban at Silverstone. But he rebounded well and showed genuine improvement to become a points threat in the final races.
He switches to Virtuosi to race alongside Doohan and should provide more of an intra-team challenge than Marino Sato did last year (six points in 28 races) but one that Doohan should comfortably see off.
Roy Nissany seems to have left Williams's junior academy but he's staying in F2 for a fourth season – this time with the new PHM Racing outfit that has taken over Charouz's entries in F2 and FIA F3. He'll be team-mates with F2 rookie Brad Benavides, whose limited F3 results suggest he'll struggle to escape the back of the F2 grid.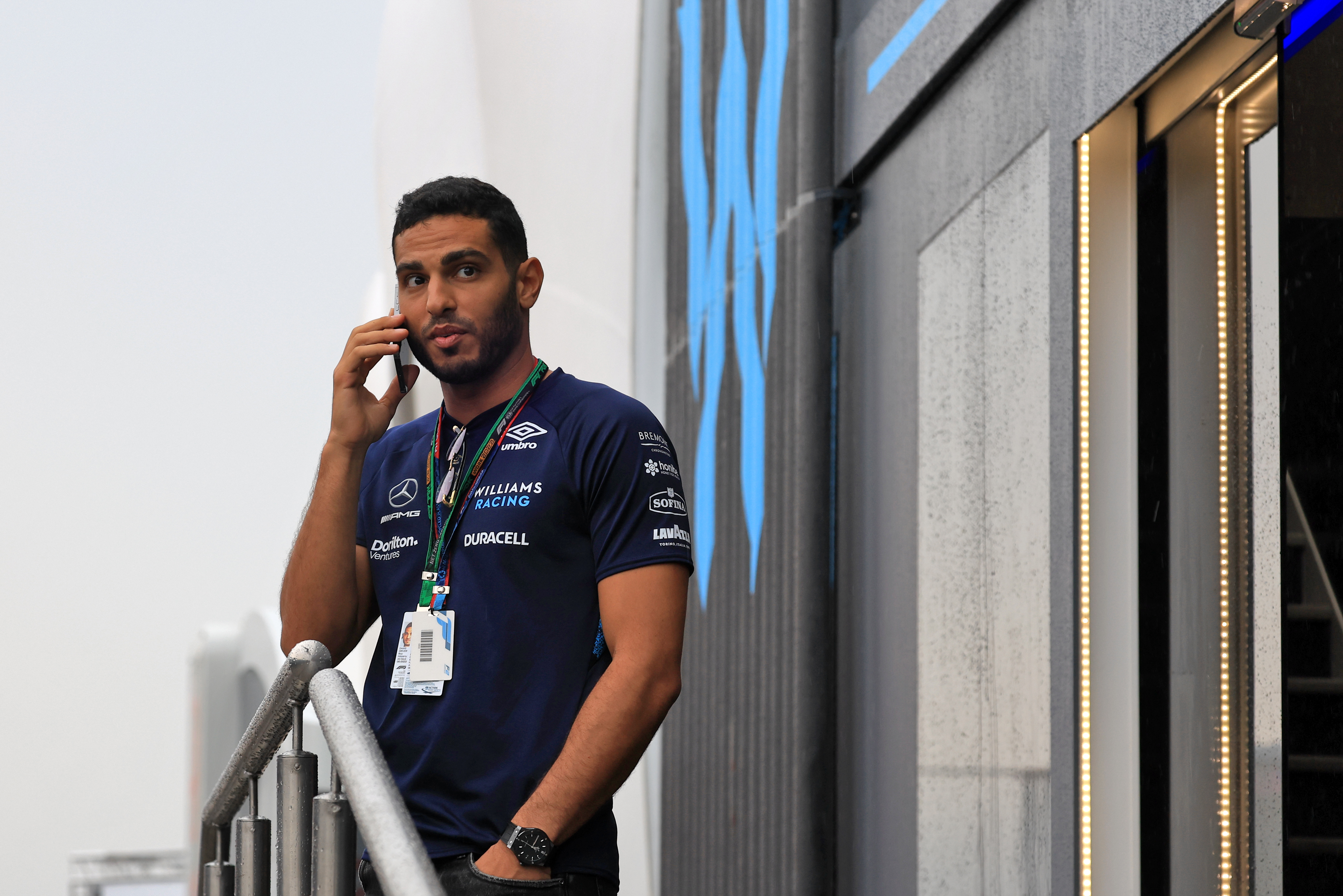 Roman Stanek – a former rival of Pourchaire, Hauger and Leclerc in F4 – will finally step up to F2 this year after three years in FIA F3. Stanek will race for Trident alongside Clement Novalak, who struggled to get anywhere near his champion team-mate Drugovich at MP last year.
Completing the grid is Campos Racing pair Ralph Boschung, who made his F2 debut back in 2017, and series rookie Kush Maini, brother of ex-F2 driver Arjun.
2023 F2 grid
MP Motorsport: Dennis Hauger, Jehan Daruvala
Carlin: Enzo Fittipaldi, Zane Maloney
ART Grand Prix: Theo Pourchaire, Victor Martins
Prema Racing: Frederik Vesti, Oliver Bearman
Hitech Grand Prix: Jak Crawford, Isack Hadjar
DAMS: Ayumu Iwasa, Arthur Leclerc
Virtuosi Racing: Jack Doohan, Amaury Cordeel
PHM Charouz: Roy Nissany, Brad Benavides
Trident: Roman Stanek, Clement Novalak
Van Amersfoort Racing: Richard Verschoor, Juan Manuel Correa
Campos Racing: Kush Maini, Ralph Boschung