A month on from McLaren's bombshell announcement that Daniel Ricciardo will be dropped at the end of the 2022 Formula 1 season despite having a contract for 2023, the eight-time grand prix winner is still without a job for next year.
He's not a frontrunner for any of the four remaining gaps on the grid – two of them at teams he has starred for in their older guises.
A man who's won for Red Bull Racing was never likely to return to what's now AlphaTauri at this end of his career, but Ricciardo did seem a logical target for Alpine once it was clear its intended Fernando Alonso replacement Oscar Piastri was actually usurping Ricciardo from McLaren.
But given he spent two years on a $25million per year pay packet with what was then Renault in 2019 and '20 but opted to join McLaren, the decision appears to be one of 'never go back' on Alpine's side.
That leaves Williams or Haas, with the latter understood to be keen on either Ricciardo or Nico Hulkenberg coming in to replace Mick Schumacher if it decides against giving him a third year.
But a Haas deal would be dependent on Ricciardo being willing to move to a team that has never won a grand prix and relies on its technical partnership with Ferrari for its ability to field cars. Such a move seems unlikely right now.
It's remarkable that a driver of Ricciardo's reputation and standing should have few possible options – and realistically only with teams in the bottom three of the championship.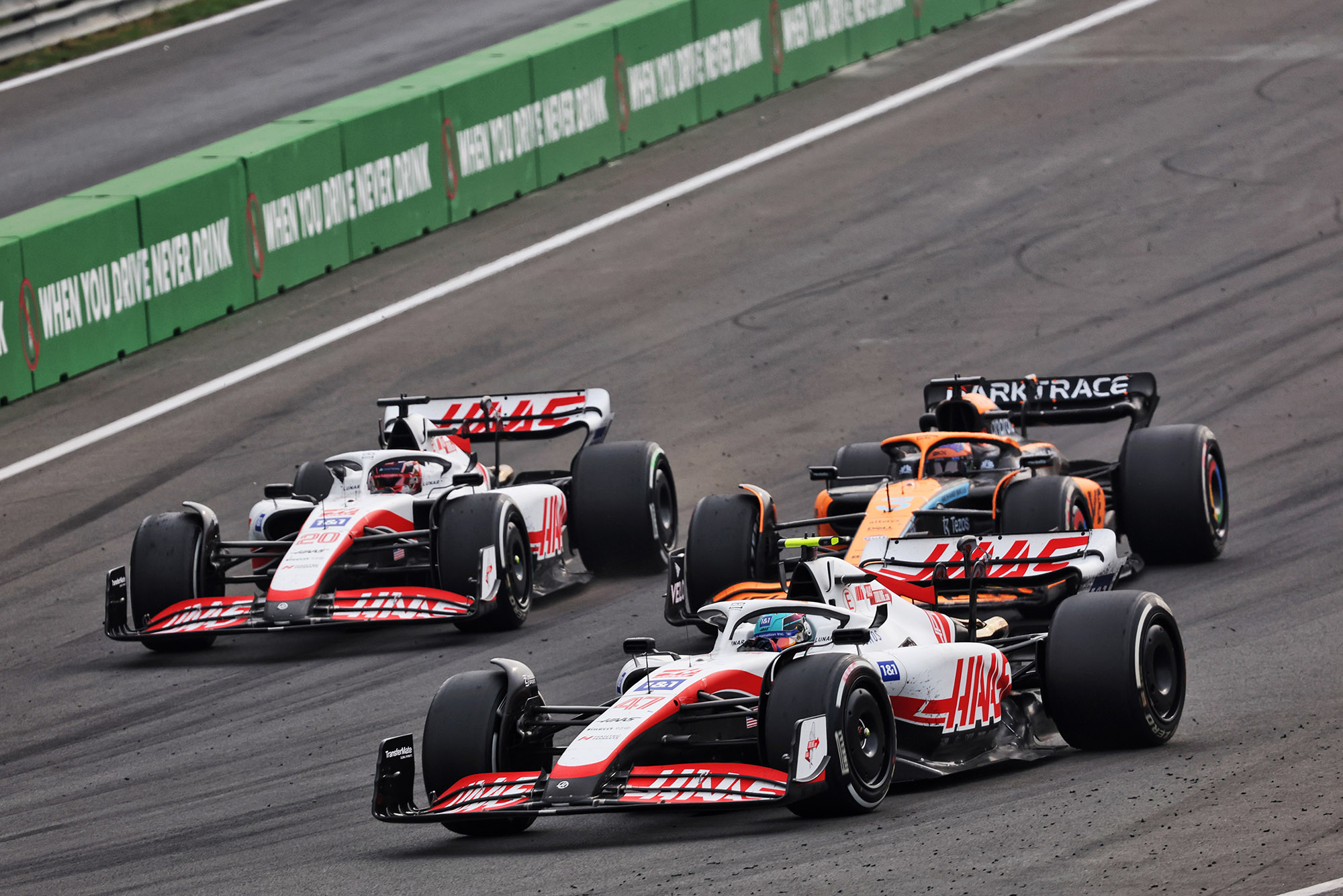 But that's the situation he faces, so the idea that he might reject an offer of a race drive with Haas or Williams – if either were forthcoming – is not so absurd.
One thing Ricciardo doesn't need to be too concerned about is the financial side. McLaren never disputed the fact he had a contract for 2023 so will have agreed to pay him handsomely for not driving one of its cars next year.
We don't know the exact terms of Ricciardo's payout, but it will be substantial. And McLaren CEO Zak Brown has already made it clear that his team will not stand in the way of Ricciardo racing elsewhere in F1, or any other series, next year.
Ricciardo's attitude is not one of 'any port in a storm' with the desire to stay on the F1 grid at all costs. Instead, it's all about taking the best option – hence why he could be willing to countenance a non-racing role.
It's hard to imagine a driver who has been an F1 star for the past decade being willing to sit on the sidelines and it's unlikely Ricciardo would see himself doing that.
Unless, that is, it's with a team that might just offer him a pathway back to the front of the F1 grid. So who better than Mercedes, the pre-eminent F1 team of the past decade?
Ricciardo has made one thing abundantly clear – he wants to race on in F1. The 33-year-old insists that he still loves grand prix racing and ideally wants to have a race seat for 2023. But he's also willing to sacrifice next year if necessary.
"The truth is, I'm keeping every option not only for next year, but for the future," he said recently.
"I still don't know what next year looks like. I do want to race. Although this has been a challenging time in my career, it hasn't taken the love of the sport away from me and that desire to still be here and compete.
"There's obviously many talks or thoughts about next year and beyond that."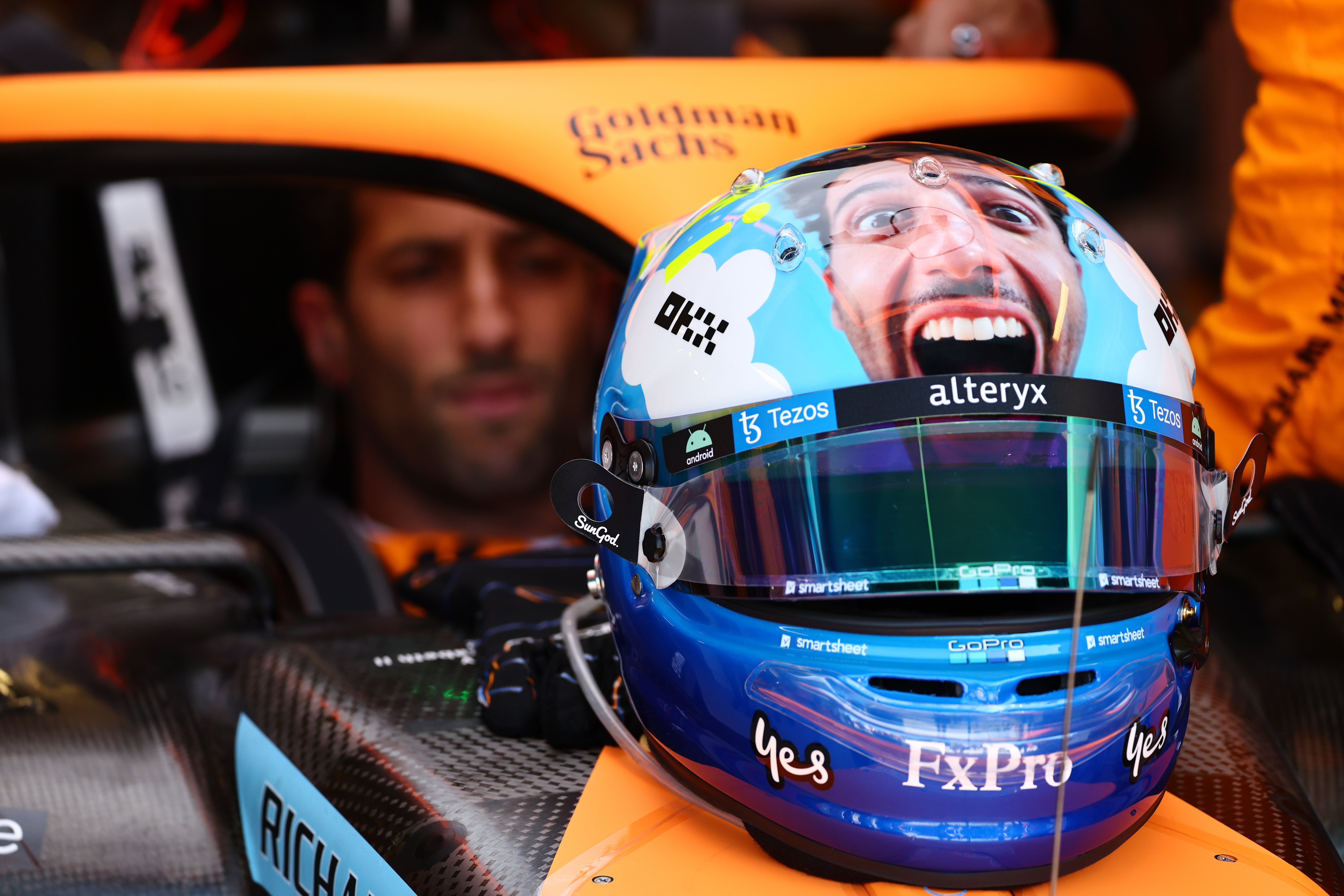 That includes the possibility of taking a sabbatical from F1 with a view to a return in 2024, or even a reserve driver role. Indeed, when Ricciardo said he was keeping every option open it was in response to a direct question about the possibility of being Mercedes reserve – even though Lewis Hamilton has made clear he thinks Ricciardo's "far too talented" for that role and deserves to be on the grid instead.
Pushing to be Mercedes reserve would be all about the long game – perhaps bolstered by a desire to see behind the scenes of the team that he's been beaten by constantly throughout his F1 career.
It would keep him sharp, with the opportunity to take part in tyre tests and drive the simulator regularly.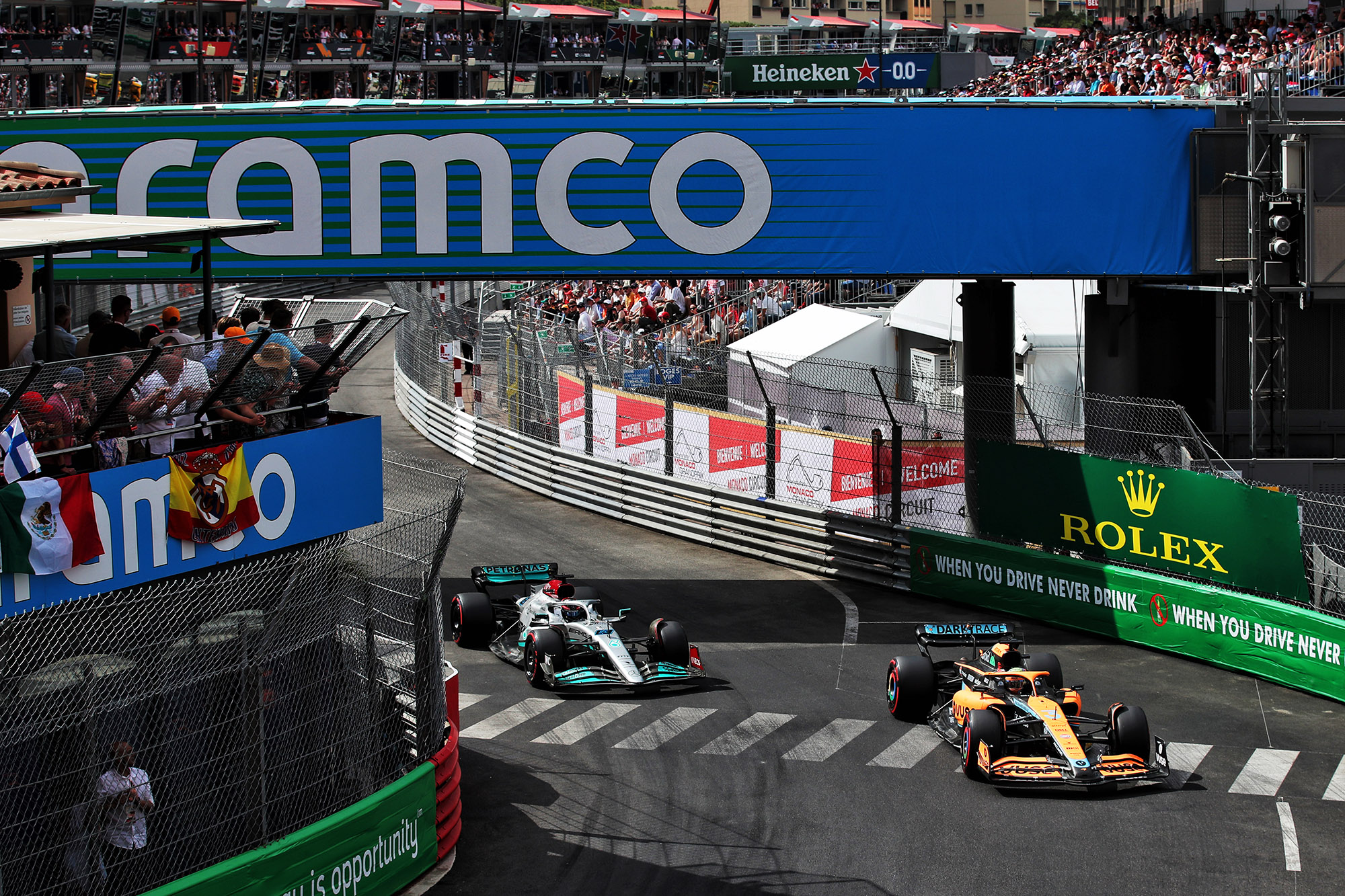 And there's always the chance that he could be needed to stand in for one of the regular Mercedes drivers should they be unavailable. Plus, given many teams share reserve drivers, Ricciardo could even get a chance to drive elsewhere as a stand-in. Aston Martin, Williams and ironically McLaren are all Mercedes customers.
Most significantly, while on the bench with Mercedes Ricciardo will be able to assess a wider range of options for 2024. If he impresses Mercedes internally, that could put him in with a realistic shout of a race drive in 2024 should Hamilton decide to leave F1 when his contract concludes at the end of next year.
That might be a long shot, but Mercedes would be able to benchmark Ricciardo against regular drivers Hamilton and George Russell and understand how well he fits into the team.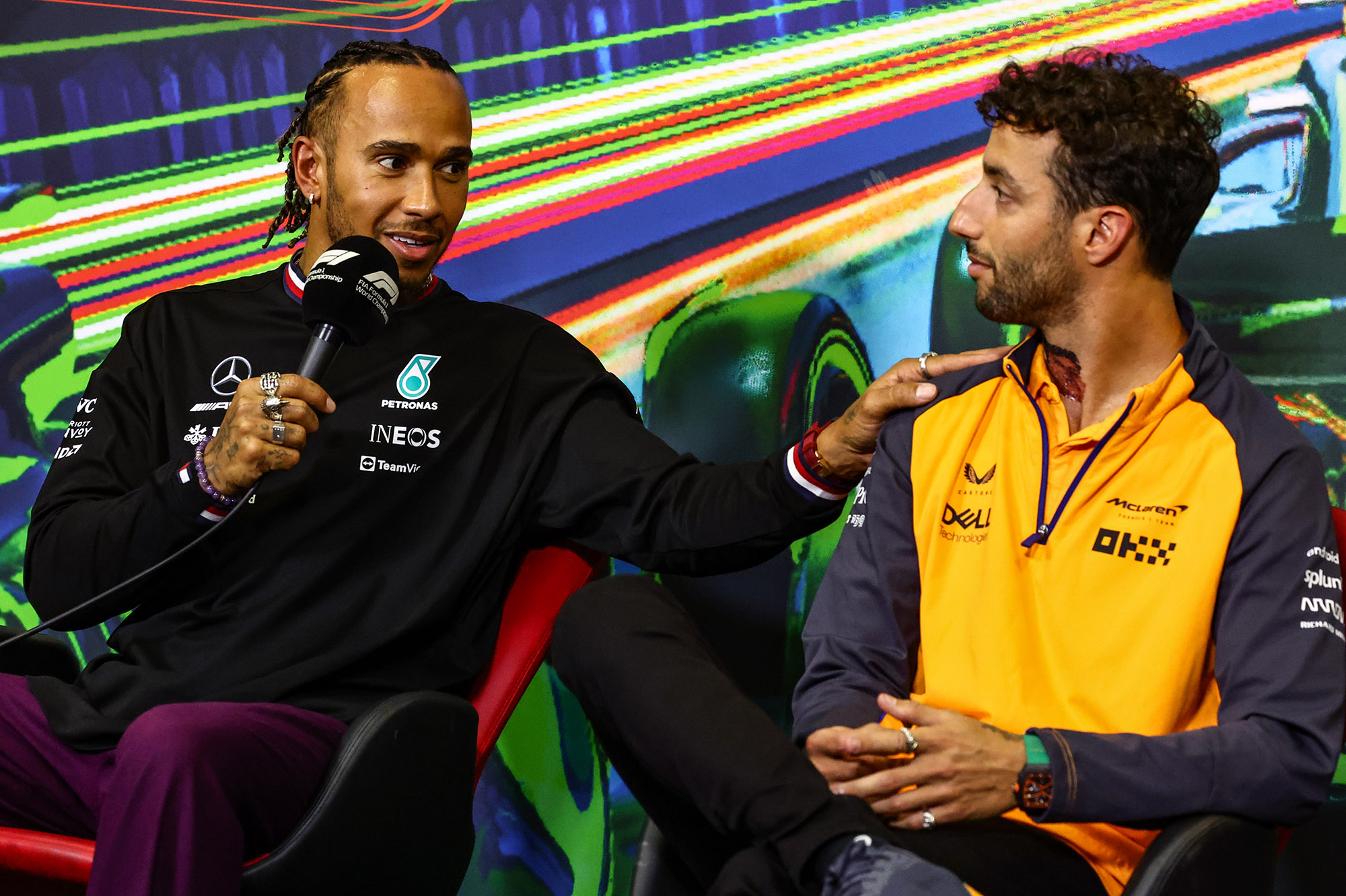 Were Hamilton to decide to retire at the end of next season, that would at least put Ricciardo on the radar for one of the best seats in F1.
There's no chance of Mercedes – or any other top team – seriously considering Ricciardo right now given the two poor seasons he's endured at McLaren.
But getting involved behind the scenes at Mercedes and getting behind the wheel even if only in the simulator or at tests would allow him the opportunity to show the team that the old Ricciardo speed is still in there somewhere.
He might see it as one last, bold roll of the dice in the hope of getting a shot in a potentially title winning car. You can see why it might appeal more than driving around in the midfield to extend his career and top up his already-healthy bank balance while hoping a struggling team's pace will dramatically improve.
This all assumes there is a deal on offer. So would Mercedes want Ricciardo? It's a good question, but it could have a vacancy for a reserve given Nyck de Vries will likely now have a race seat somewhere.
Ricciardo would be a very different type of reserve for Mercedes, which has traditionally used younger drivers in the role. There's also the problem that Ricciardo is far too experienced to participate in the mandatory two FP1 outings teams must give young drivers during the season. De Vries (pictured below) has been deployed by Mercedes, Williams and Aston Martin in that role.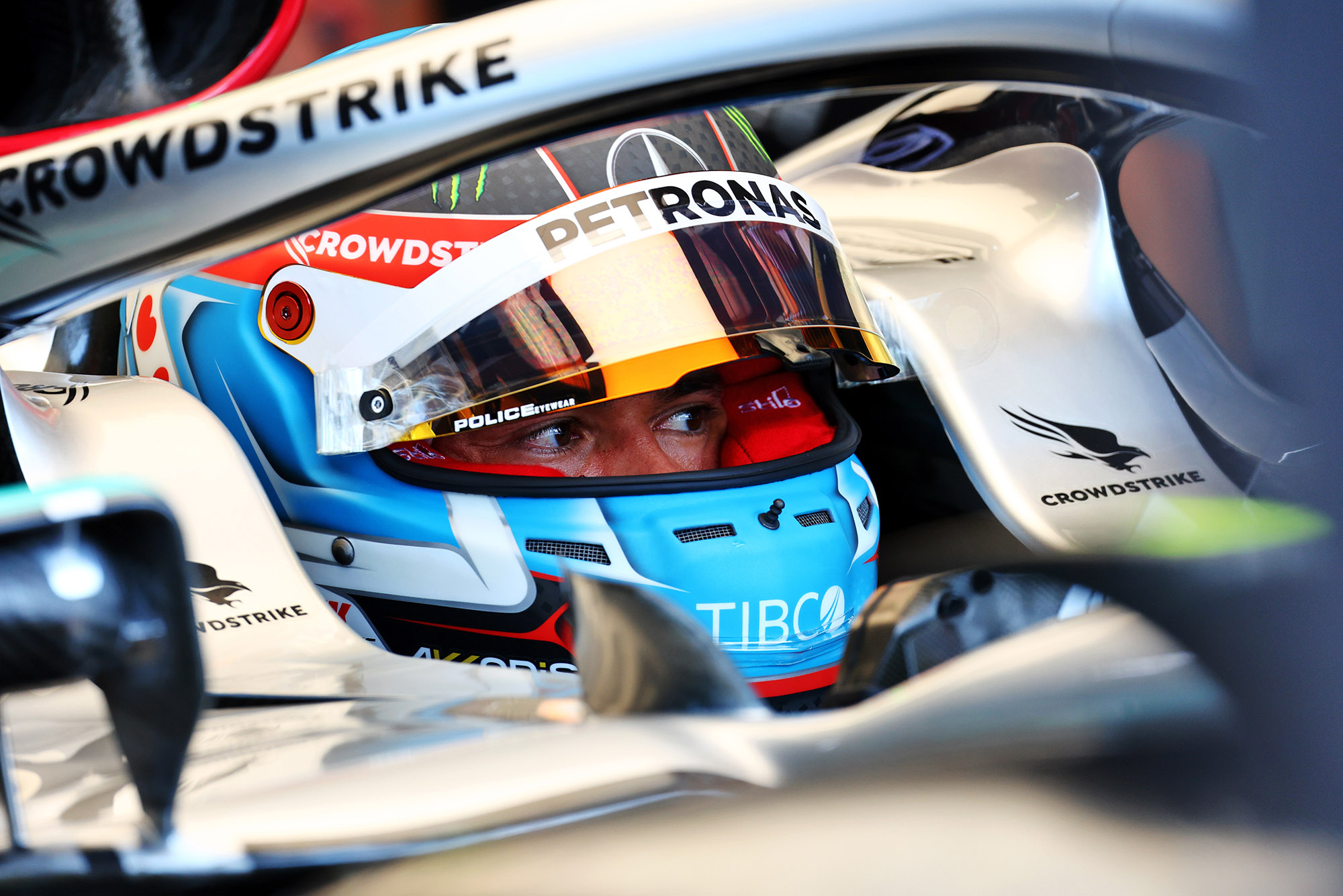 Mercedes can also currently call on its Formula E champion Stoffel Vandoorne as an F1 stand-in if needed, but that relationship will end going into 2023 as Vandoorne moves to the new DS Penske partnership in FE following Mercedes' pullout.
If Ricciardo were willing to go for the reserve job – and there has apparently been some contact between the two parties about the possibility – then Mercedes would be wise at least to consider it.
At worst, it would get an outstanding reserve driver option with a proven track record of running at the front and, at best, it would have a solution to the question of who to sign when Hamilton retires.
We don't know whether Ricciardo really wants to take on a role like this, which would involve schlepping around the world to sit on the sidelines on grand prix weekends (though he could be social media gold for Mercedes' promotional side while doing that) and plenty of time spent at the team's Brackley base without the guaranteed chance to actually race in F1.
Ricciardo has stressed that he is willing to be patient and will avoid making an emotional decision. But he's also clear that in terms of racing, his sole focus is F1 and he won't be going elsewhere in motorsport. Even if the only way to stay in F1 is to skip 2023 with an eye on 2024 and beyond.
"Look, I've certainly accepted that if I'm not to be on the grid next year, I'm OK with that," he said after his Italian Grand Prix retirement.
"I've accepted that I'm not going to do everything – or my [management] team – isn't going to do everything to be on the grid if it's not right or doesn't make sense.
"This season has been challenging and if I'm on the grid, I want to know it's a place I can enjoy and feel like I can thrive. An environment I can thrive in.
"I don't want to just jump into a car for the sake of it. Days like this [Monza race day] certainly are frustrating but give it 24, 48 hours and I'll get over it and try to understand what's best for next year.
"Not in an over-confident or cocky way, but if it's not meant to be, I'm OK with that, I'm not going to be too proud. We haven't given up on it but it's kind of where my head is at the moment."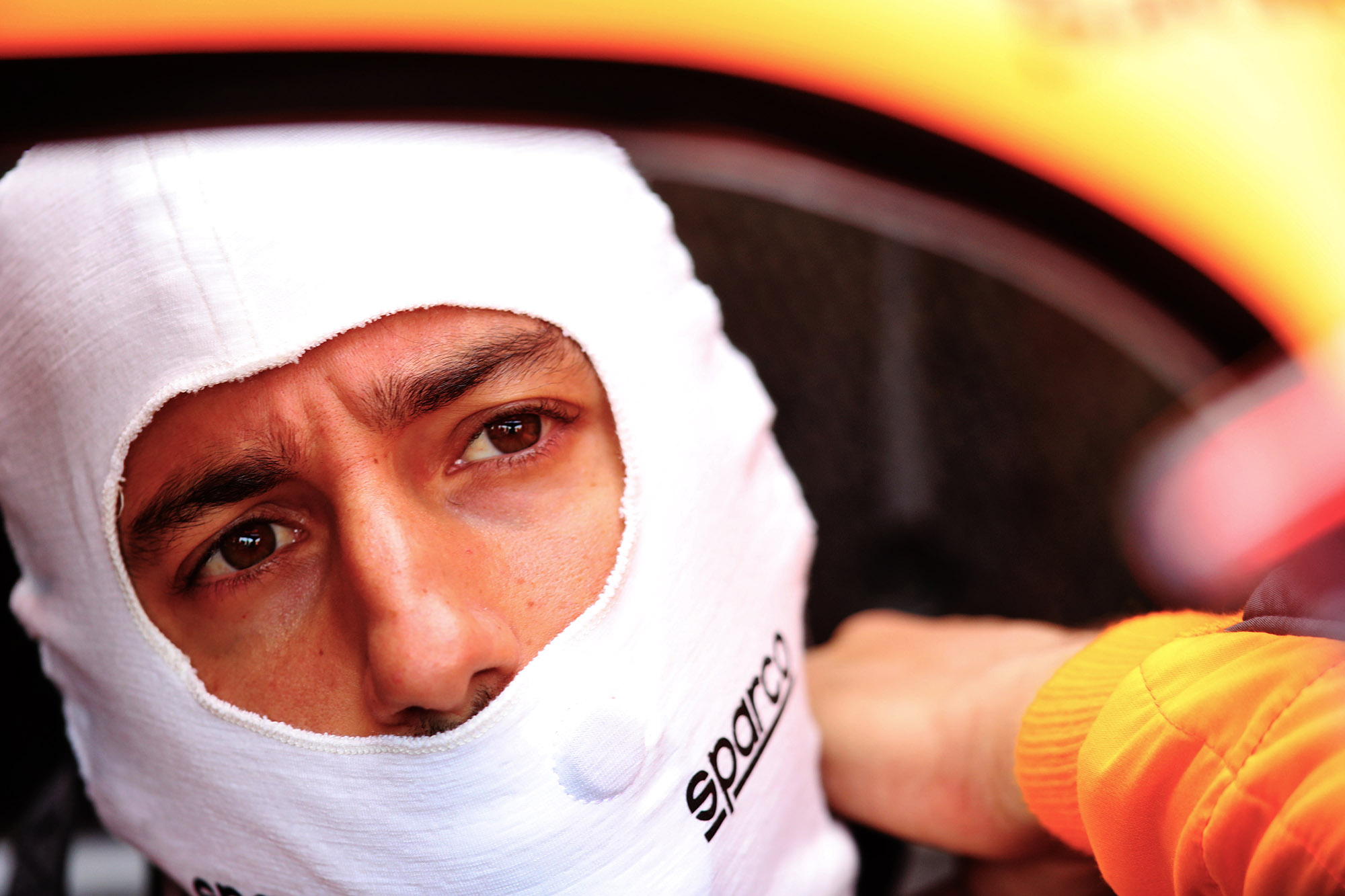 Pursuing a reserve role with Mercedes would be a calculating move. But while some would dismiss the idea as humiliating, it's well worth Ricciardo considering if he still harbours ambitions of getting back into a race-winning, or even world championship challenging, car.
The argument against him doing so is that it's a long-shot that it would pay off given that would be dependent on Hamilton walking away from F1 at the end of next year and Mercedes not choosing an alternative option. That's what makes it a high-risk, high-reward option.
Given concerns about his ability to handle this latest generation of F1 cars, the logical move would be to try to stay on the grid and perform well, as doing so in limited machinery would at least partially dismiss the concerns that his best days are behind him.
But a Mercedes reserve role – should it be one available to him. would be the high-stakes gambler's route, one likely leading nowhere but that might just allow him to beat the house and find his way back into a top seat for 2024.
The trouble is, it's very much win or bust with the odds firmly on the side of the latter.