Four Formula 1 teams have vacancies for the 2023 season although a frenzied silly season is nearing its conclusion, as the futures of several drivers are set to be determined.
While Alfa Romeo technically has a seat spare, The Race understands Zhou Guanyu is set to be officially confirmed as Valtteri Bottas's team-mate once again.
That leaves Alpine, AlphaTauri, Haas and Williams as the teams with vacancies, and a list of drivers in play including race winners Pierre Gasly and Daniel Ricciardo, likely Haas refugee Mick Schumacher, the on-the-sidelines Antonio Giovinazzi and Nico Hulkenberg, and rookies such as Nyck de Vries, Jack Doohan and Logan Sargeant.
The biggest team in this mix is arguably the most important as Alpine's choice has knock-on effects for others, although AlphaTauri has a key part to play there too.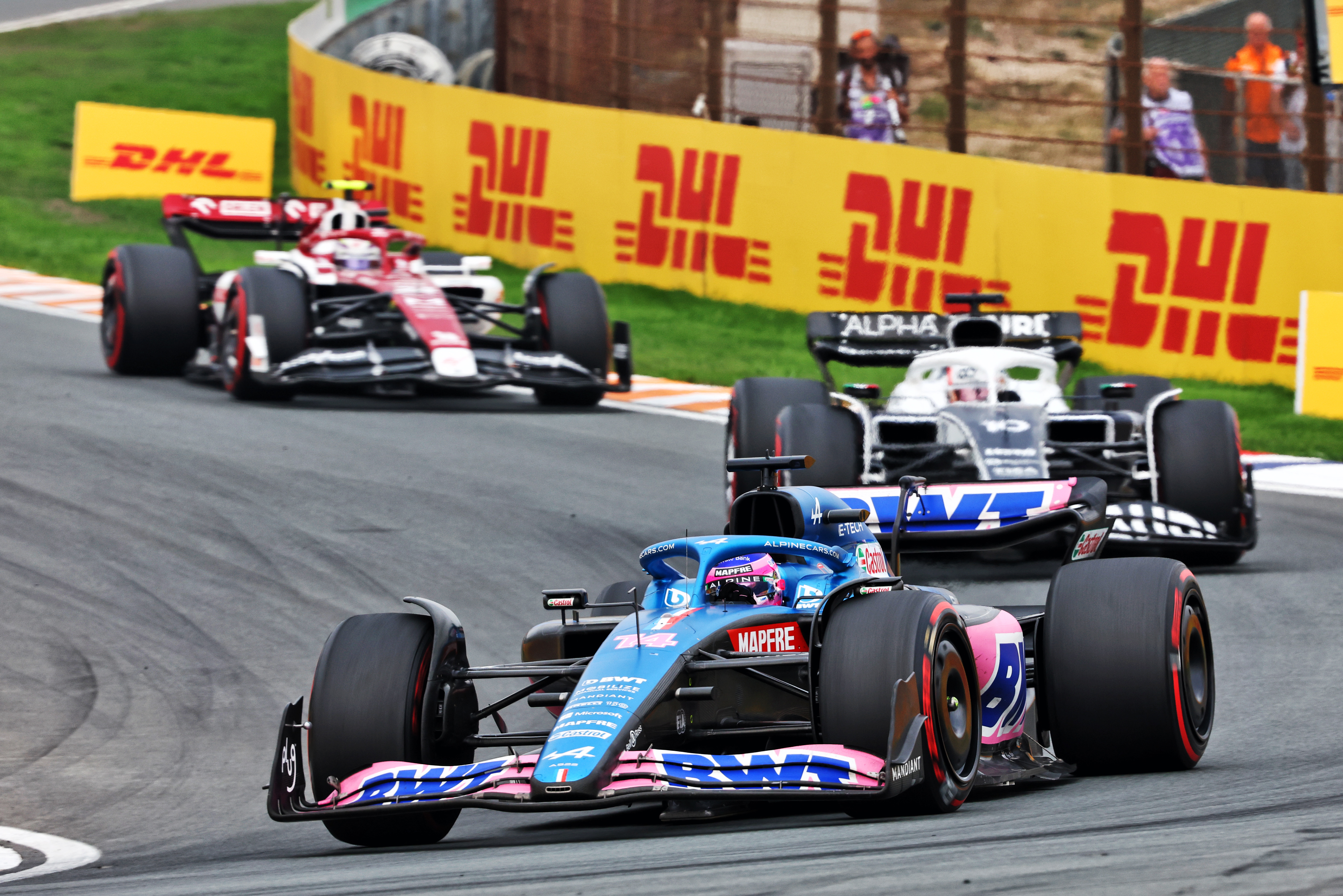 After losing Fernando Alonso to Aston Martin for 2023 and Oscar Piastri to McLaren, Alpine's looking for a third-choice driver at best to partner Esteban Ocon next year and Pierre Gasly remains the clear early favourite.
He is under contract to Red Bull and AlphaTauri, although terms for his release are believed to be agreed on the condition that his current employer secures a suitable replacement.
As far as Alpine is concerned it could not treat Gasly as an absolute nailed on choice – a wise approach for a team that has twice been gazumped already in this silly season! – which is what prompted the three-day test this week with a 2021 Formula 1 car at the Hungaroring.
Three drivers have taken part and as noted previously it was hardly a 'shootout' because Gasly was not driving, but it allowed Alpine to assess Ferrari reserve and former Alfa Romeo racer Giovinazzi, Williams stand-in sensation De Vries and Alpine Academy prospect and F2 race-winner Doohan.
These were not the only drivers on Alpine's long list, with Nico Hulkenberg also remaining under consideration even though he wasn't driving at the test.
But the test has probably turned out to be unnecessary. In fact, shifting circumstances meant that by the time the track running started in Hungary, Alpine already had reason to be very confident it would get Gasly after all.
When Red Bull abandoned its push to sign IndyCar driver Colton Herta because he is controversially not eligible for an F1 superlicence and the FIA will not budge on that, it initially seemed to be bad news for Alpine. Without a replacement for Gasly, Red Bull would not release him.
Alpine had been so keen to nudge this along it was going to include Herta in the Hungary test at Red Bull's request to try to help his bid to get a superlicence, but that plan was ultimately dropped.
Alpine's plan to test other candidates briefly looked like it might be essential. But it appears Gasly's still going to be released by Red Bull anyway.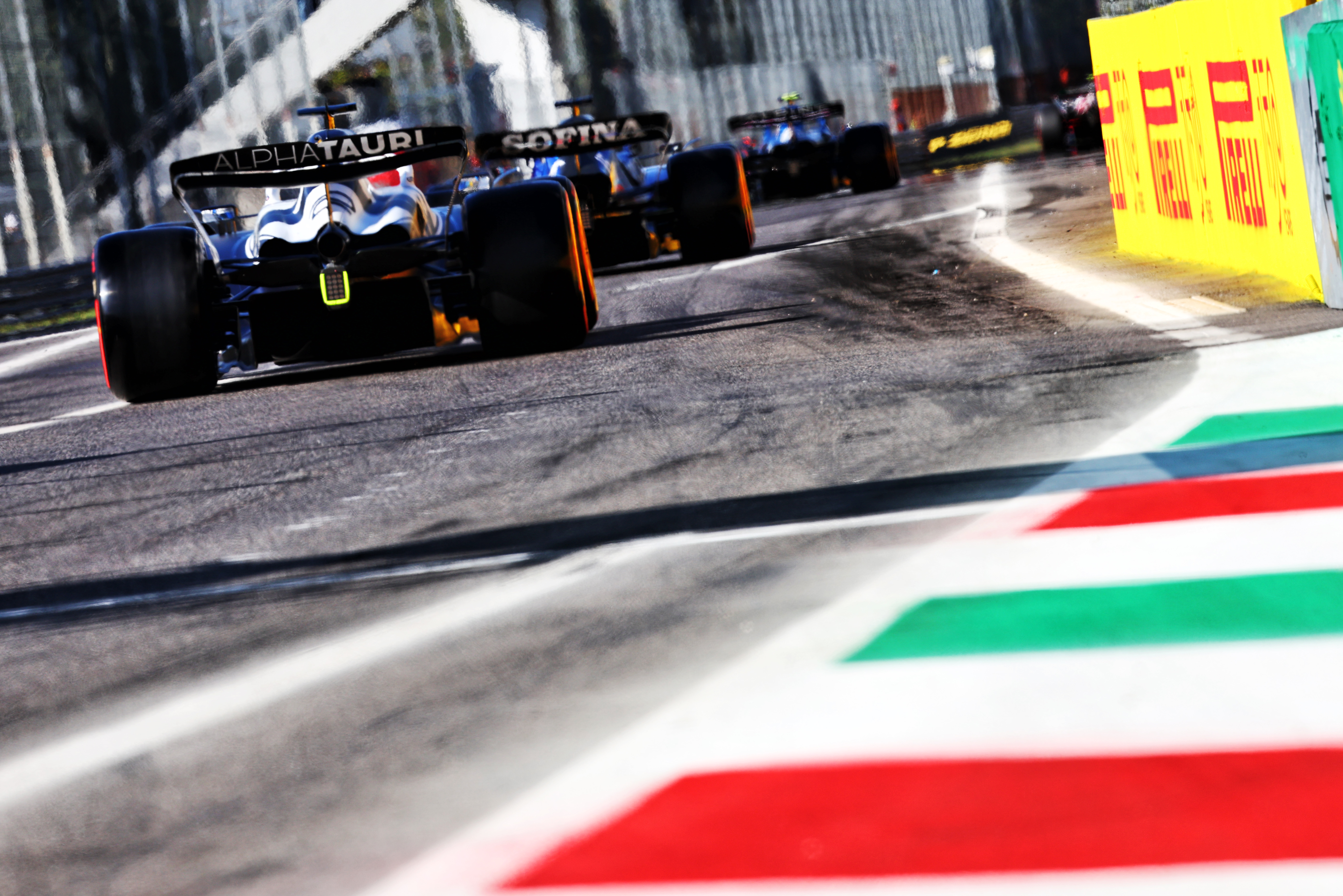 It quickly emerged Red Bull had identified an alternative option outside its own driver pool, though – which has been confirmed to be De Vries.
The Dutchman has admitted he met with Red Bull motorsport advisor Helmut Marko in Austria in the week after the Italian Grand Prix and all signs now point to Red Bull swooping in ahead of Williams and signing De Vries for AlphaTauri.
Although the actual deal may still need to be done, it looks increasingly likely, which means Gasly should be free to take up the Alpine drive.
One thing that remains unclear at the moment is quite why this deal appeals so much to Red Bull.
With Herta there was a clear external motivation. Getting an American driver into F1 when the championship's profile in the United States is growing, and Red Bull Racing has a massive American title sponsor in Oracle, had obvious off-track benefits.
But it's possible Marko's just been convinced by how well De Vries handled being thrown in the deep end at Monza, as he's been known to make snap decisions like this in the past.
And if Gasly is heading for the exit door after 2023 anyway, Red Bull may simply view this as a good bit of business given Alpine will be paying compensation as well because Gasly is under contract.
But if De Vries joins AlphaTauri, alongside freshly confirmed 2023 driver Yuki Tsunoda, then Williams will need to think of a Plan C (De Vries was its Plan B after Piastri's McLaren move scuppered the intended two-year loan spell at Williams).
There seems a good chance Williams will turn to a full rookie to partner Alex Albon in 2023, with Nicholas Latifi's anticipated exit officially confirmed on Friday.
Williams has its own F2 driver in Sargeant, who is a race winner in his rookie season and has impressed the F1 team.
He still needs to qualify for an F1 superlicence, though, and while that is likely it is not guaranteed. He needs to finish in the top six in the championship and is currently third with a 12-point buffer to seventh.
There's only one event remaining in F2, so this is clearly in Sargeant's control, but the finale is not until Abu Dhabi in late November, so Williams will have to wait a while to know for sure.
Should Sargeant fail in his superlicence quest, then Doohan may emerge as the frontrunner for that vacancy. Williams has been linked with getting Doohan on loan from Alpine in the same way it was hoping to take Piastri.
Curiously, these F2 rookies have been prominently linked with Williams more so than experienced options like the out-of-contract Ricciardo and Schumacher.
That's not to say that those two drivers are out of consideration entirely but if they are on Williams's radar then team boss Jost Capito is doing a great job of keeping it quiet.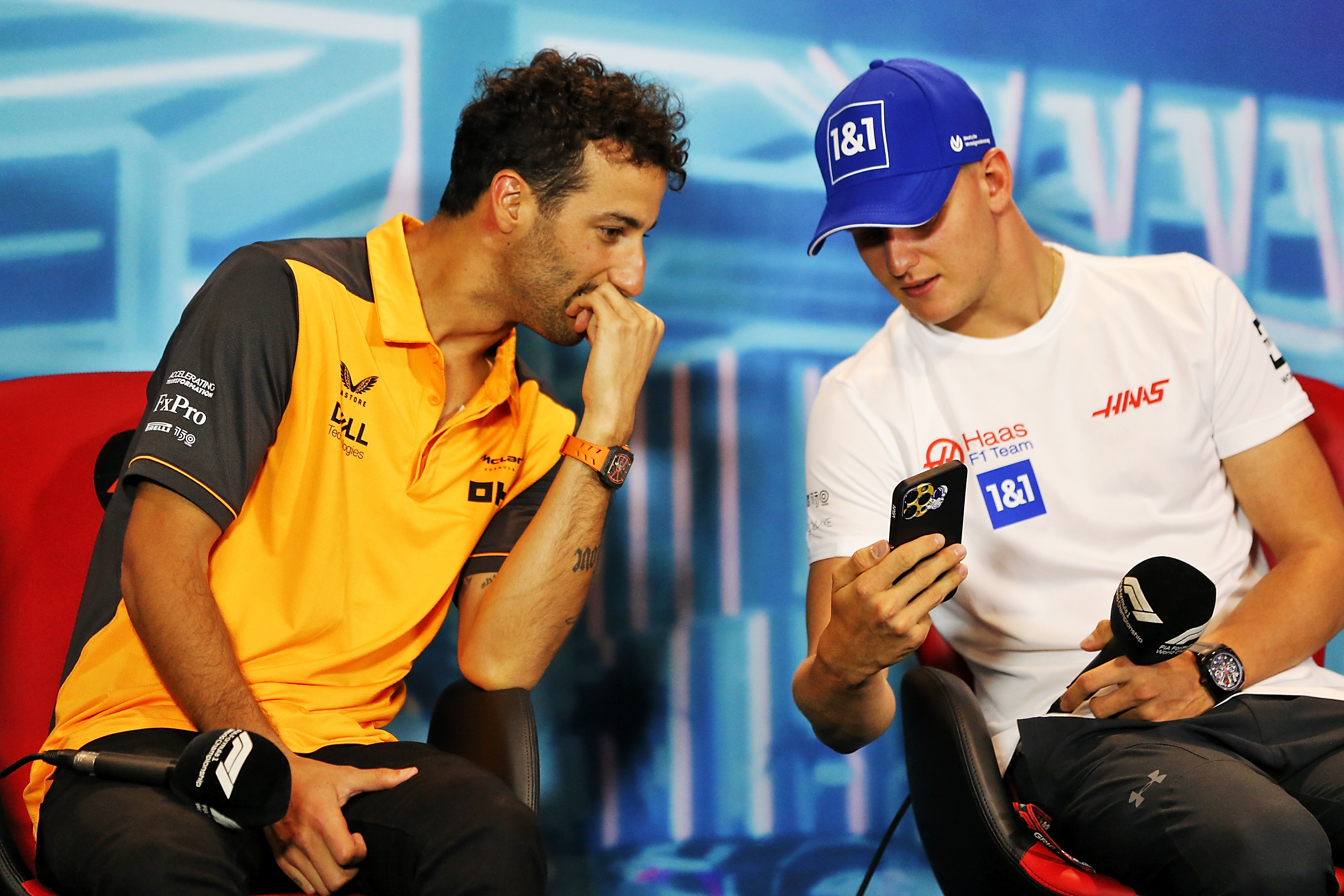 Schumacher's F1 prospects look slim. Realistically, he has been nothing more than an outside shot for Alpine, and Haas seems to have decided against keeping him for a third season.
But as he has F1 experience and is an active race driver you would think he would be of interest to Williams.
Schumacher is set to part company with Ferrari, where he has officially remained an F1 'junior' for the last couple of the years, and become a free agent, so must retain an outside chance of getting the Williams drive. But it seems unlikely and probably contingent on Sargeant not qualifying for a superlicence and a temporary Doohan move not appealing.
To replace Schumacher, Haas is thought to be seriously considering Hulkenberg and has previously not ruled out Ricciardo.
Hulkenberg is under contract to Aston Martin. Though he has not raced full-time in F1 since 2019, and is now 35, he is regarded as a viable short-term option and would be a good, professional driver who could be relied upon to bank points when the car is up to the task – which is ultimately what Haas feels Schumacher has been missing.
As for Ricciardo, he seems to be heading for a year on the sidelines. He is probably out of the price range of Haas and Williams, if he was ever interested in driving for them in the first place, and a potential Alpine reunion has never got off the ground.
He also seems to have his made his peace with a reserve driver role or simply an out-and-out sabbatical.
So, here's the fun/dangerous part. To guess right now, the final seats will go the following way: Pierre Gasly to Alpine, Nyck de Vries to AlphaTauri, Nico Hulkenberg to Haas and Logan Sargeant to Williams if he secures a superlicence.
But this volatile silly season makes even the most assured choices feel like a coin toss.
2023 F1 driver line-up prediction
Red Bull: Max Verstappen, Sergio Perez
Ferrari: Charles Leclerc, Carlos Sainz
Mercedes: Lewis Hamilton, George Russell
Alpine: Esteban Ocon, Pierre Gasly
McLaren: Lando Norris, Oscar Piastri
Alfa Romeo: Valtteri Bottas, Zhou Guanyu
Haas: Kevin Magnussen, Nico Hulkenberg
AlphaTauri: Yuki Tsunoda, Nyck de Vries
Aston Martin: Fernando Alonso, Lance Stroll
Williams: Alex Albon, Logan Sargeant