The FIA has confirmed that it declined to issue IndyCar driver Colton Herta a Formula 1 superlicence when approached about his eligibility.
Red Bull had hoped to bring the 22-year-old American into F1 to partner Yuki Tsunoda at AlphaTauri in 2023, releasing Pierre Gasly to take the currently vacant Alpine seat.
But Herta only has 32 superlicence points, eight short of the 40-point threshold.
That's despite him being a seven-time IndyCar race-winner and finishing third in the 2020 championship and fifth last season.
Though the IndyCar champion receives the same instant 40 points as the Formula 2 champion in the superlicence system, the points allocation for places further back declines much faster than in F2 – meaning Herta's best three seasons still do not add up to enough points to make him F1 qualified.
It emerged at the end of last week that Red Bull had abandoned its bid to sign Herta, which relied on the FIA granting him special superlicence dispensation or making a retrospect change to the IndyCar points allocation.
An FIA statement issued on Friday night said it had been a simple matter of the approach being dismissed because Herta didn't have enough superlicence points.
"The FIA confirms that an enquiry was made via the appropriate channels that led to the FIA confirming that the driver Colton Herta does not have the required number of points to be granted an FIA superlicence," it said.
The statement alluded to the controversy over how many points are awarded for IndyCar championship positions.
"The FIA continuously reviews its regulations and procedures, including with respect to superlicence eligibility, with the main factors being considered with respect to this topic being safety, experience and performance in the context of the pathway," it added.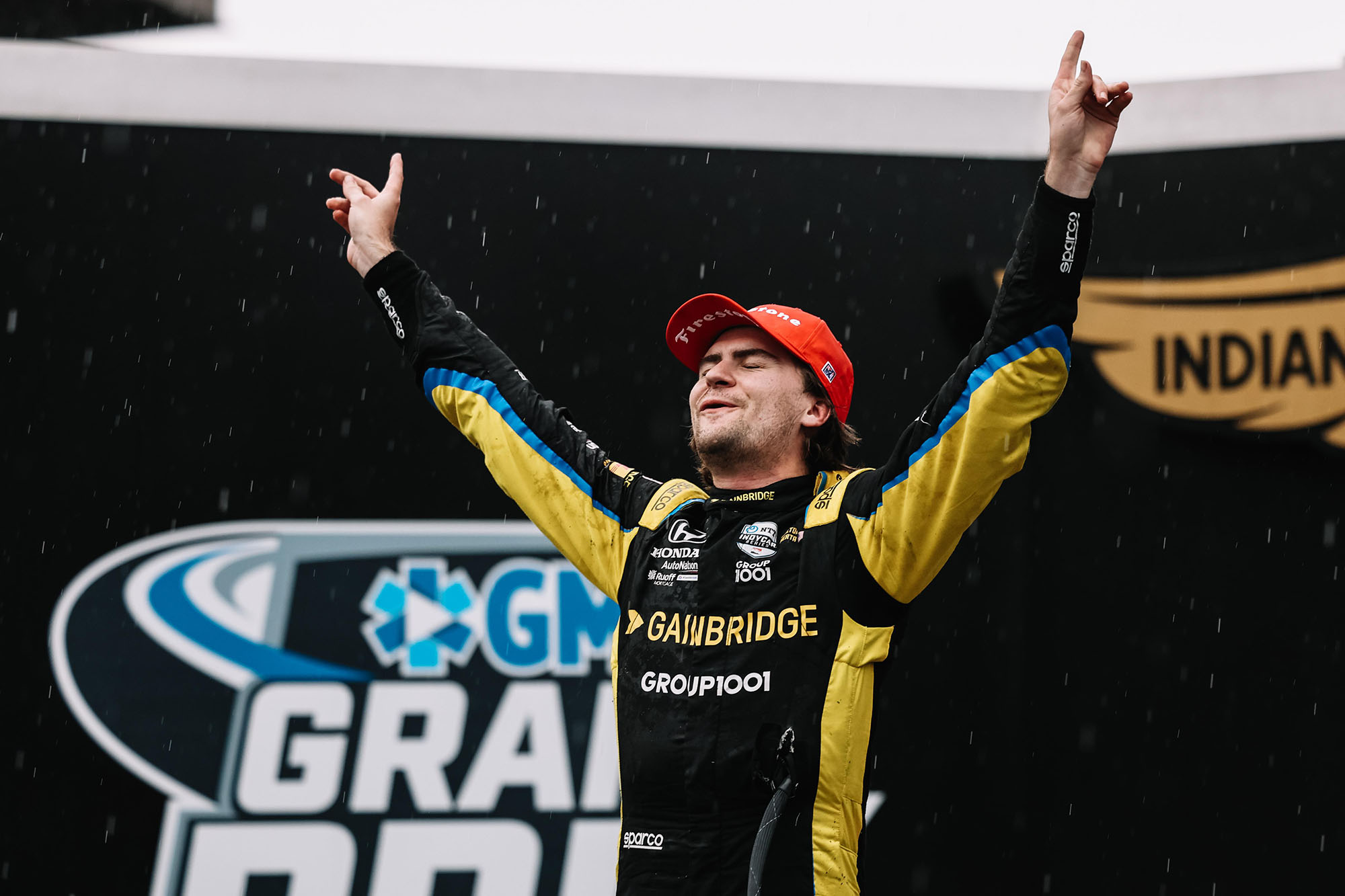 In an interview with F1's official podcast recorded before the pursuit of Herta was abandoned, Red Bull team principal Christian Horner called for the FIA to do more to facilitate American drivers from IndyCar backgrounds transferring to F1.
"America is a huge market and we're seeing that growth in the sport," said Horner.
"It would be great to give arguably the best current American driver an opportunity in Formula 1.
"Unfortunately, the licensing restrictions will probably prevent that from happening.
"We'll have to respect the FIA's stance, at the end of the day that's down to the FIA to look at. I know that they're doing that but we'll accept whichever decision they come up with.
"But it's something that needs looking at because it shouldn't be so hard for drivers to transition from America's premier series into Formula 1."
Herta has also been of interest to McLaren, which put him on a driver development deal earlier this year and gave him a test in its 2021 F1 car.
And should his IndyCar team Andretti succeed in its bid to enter F1 – which relies on FIA and F1 support that has not so far been forthcoming – it has been clear from the outset that Herta would be in its driver line-up.