Formula 1's superlicence points system has kept out more worthy drivers than it has unworthy ones and should be abolished.
Twice in the past three years, drivers that have the ability and achievement required to race in F1 have been deemed ineligible. These are Dan Ticktum and, as you will undoubtedly have noticed, Colton Herta.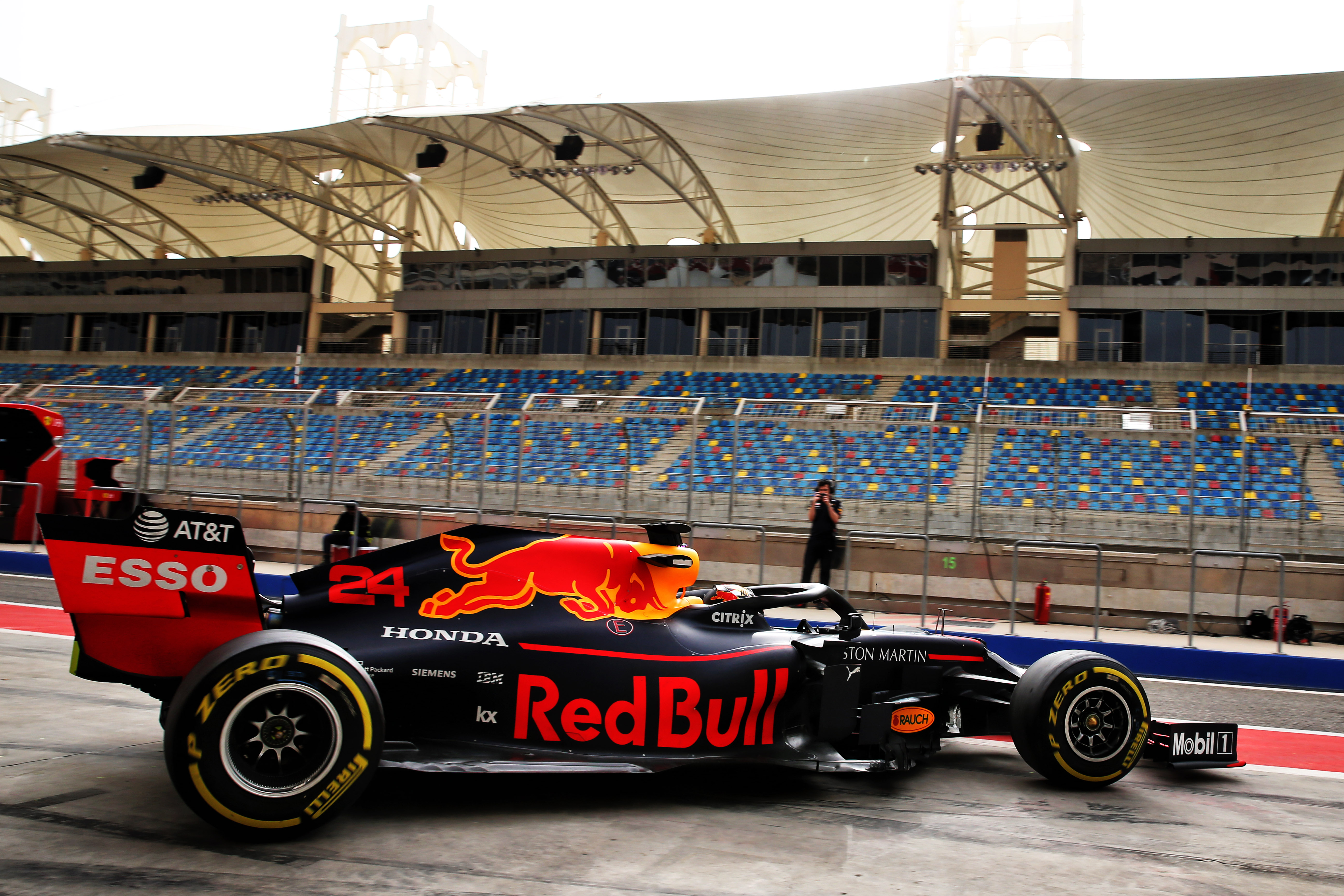 Both were on Red Bull's radar and contenders for an F1 race seat – Ticktum for 2019 in Toro Rosso and then 2020 when the team was rebranded as AlphaTauri, Herta for 2023 in the same team. Neither had the required superlicence points to ever be eligible.
Ticktum is a controversial personality to say the least and contributed significantly to his own downfall. But it is a fact he also never qualified through the FIA's superlicence points system – even at the end of 2018 when he was a two-time Macau Grand Prix winner and European Formula 3 Championship runner-up.
Herta, meanwhile, has been ruled out of an F1 switch despite being a seven-time IndyCar race winner who has finished as high as third in that championship.
There are no grounds for argument that the results of Herta and Ticktum – two very different cases – should not merit an F1 licence. But that's what has been determined. It only takes one egregious example to realise the flaws in such a system and here we have two, just a few years apart. Herta's case has put this back in the spotlight and it needs to be rectified.
The superlicence points system was introduced to create tougher criteria to be considered at the required standard and was deemed necessary after Max Verstappen earned an F1 drive as a 17-year-old after just one year of car racing, in European Formula 3 (even though Verstappen was quite clearly an exceptional case, in more ways than one).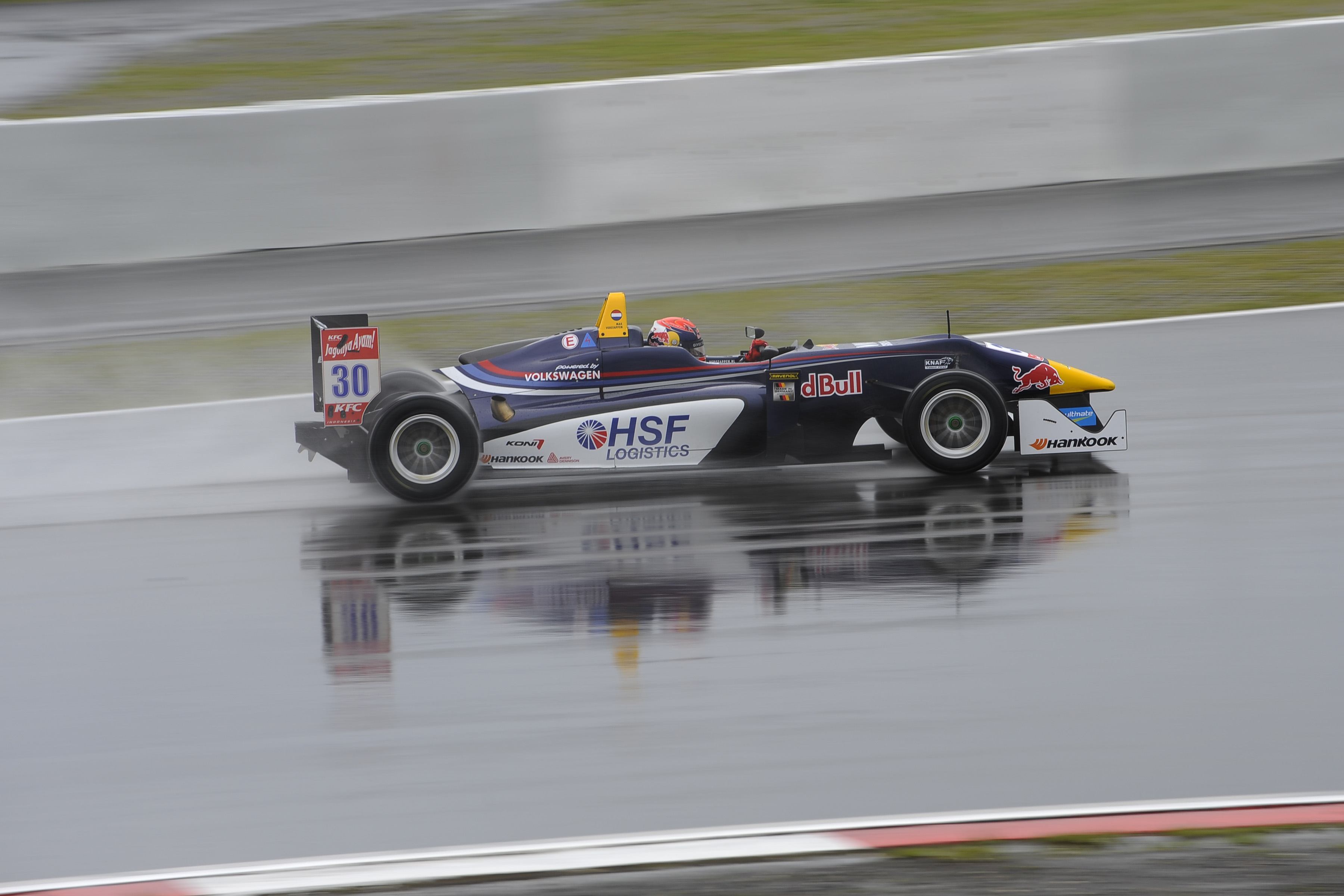 Essentially, a driver needs to score good enough championship results from any three years over a four-year period to hit 40 superlicence points. But it is a bloated system with contentious points allocations and, as Herta's case has reminded us, can keep out drivers it was never designed to block.
F2 and IndyCar award 40 points straight away to the champion. You can also get 40 points in one go by finishing in the top three in F2.
Then it gets convoluted. There are more than 200 championship positions across 34 categories (including four from karting) awarding between 1 and 40 superlicence points. Bonus points also exist for good behaviour in certain categories. And the ability to count two championships in one year, as long as they don't overlap, has led drivers to compete in lesser categories just to tactically bolster their tallies.
This is needlessly complicated and could be simplified in its current form. But outright abolishing it and creating something new will allow the superlicence system to better reflect F1's new landscape, avoid excessive gatekeeping, and still ensure competitiveness in major categories is a prerequisite of being allowed to compete in F1.
The superlicence itself is a valid premise and one of the primary arguments for strict qualification criteria is that it keeps out the worst 'pay drivers' by demanding a certain level of result that money (theoretically) can't easily buy. But a points system isn't necessary to achieve that.
What the superlicence requirements need to do is set a healthily high bar that isn't too restrictive. The current system has got that balance wrong and there would be no harm in making the process simpler and more open, primarily because the way F1 is set up now it can self-police the quality of driver that gets onto the grid anyway.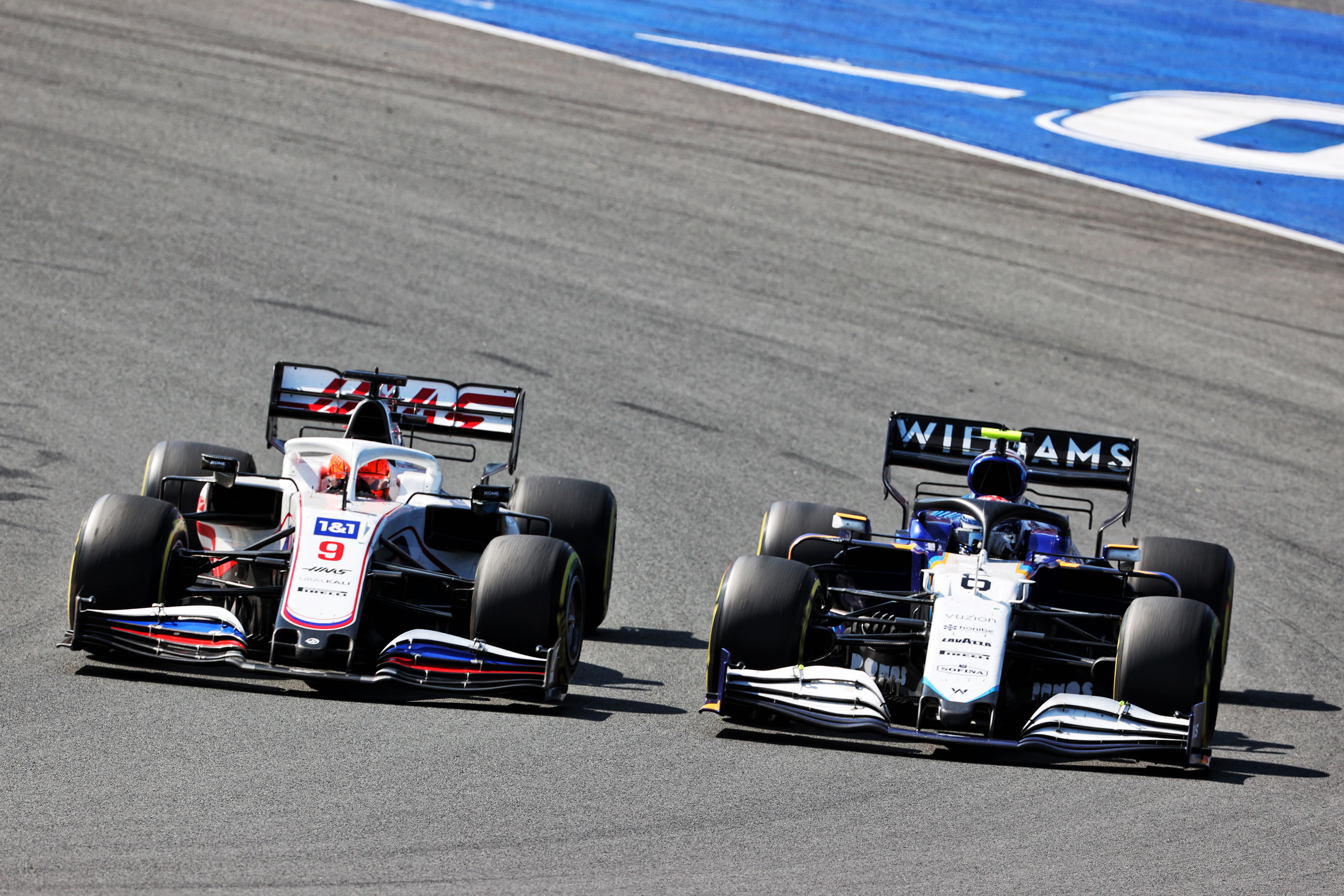 A budget cap, revised prize-money distribution, and a handicap system for aerodynamic testing restrictions are designed to level the playing field. Picking drivers for money comes at a much more tangible price. Williams and Haas are good case studies.
They have recognised that the cost of taking pay drivers such as Nicholas Latifi and Nikita Mazepin, who were hardly no-hopers in junior categories, is too big in terms of results and championship position, which in turn hurts the team's reputation and prize money.
But even if the likelihood of the more prosperous, competitively driven teams in the 'franchise' era needing a lesser pay driver is reduced, there's still merit in setting a sensible limit, if only to avoid some teams being tempted and help police who is let loose in Friday practice sessions…
A better form for this system would effectively be a refined version of what existed before.
The old qualification rules were broadly sufficient: to get a superlicence a driver had to finish in the top three in the equivalent of F2 and Super Formula, the top four in IndyCar, or be a champion at European or national F3 level.
Of course, like the current points system, this had obvious potential for drivers to slip through the cracks. So, there was another way to qualify: the FIA had the freedom to unilaterally award a driver a superlicence if they did not tick the requisite boxes but had "consistently demonstrated outstanding ability in single-seater formula cars".
Unfortunately, it's obvious from some of the drivers who were able to get a superlicence that this was policed meekly, and the judgement of what constituted "consistently demonstrated outstanding ability" was questionable.
Clearly it shouldn't be possible just for anyone to get their hands on a superlicence by doing a 300km test in an old car, for example. But even if it would have to be better regulated it's baffling that some form of this doesn't exist in the current rules.
Between the flaws with the old system and the flaws with the current one, there must be room for something simple yet effective. So, here's a suggestion.
Instead of a points system, return to something simple and results-based. The FIA has already effectively split various categories into tiers so that can be the starting point.
Tier 1 is F2, IndyCar and Formula E. Tier 2 is F3 and Super Formula. Tier 3 is the World Endurance Championship (LMP1/Hypercar), Formula Regional European and Indy Lights. Tier 4 can comprise any other national or international series or category previously included in the superlicence table in Appendix L. Then a driver must achieve the following in the past three seasons.
---
To be eligible for a superlicence
Top five in the final standings of a Tier 1 series (F2/IndyCar/Formula E)
Non-reversed grid Formula 2 race winner
Top three in the final standings of a Tier 2 series (F3/Super Formula)
Champion in the final standings of a Tier 3 series + X Friday practice outings (WEC/Formula Regional European/Indy Lights)
And at FIA's discretion: X testing mileage + X Friday practice outings
To be eligible for a Friday-only superlicence
Champion in the final standings of a Tier 3 or Tier 4 series (WEC/Formula Regional European/Indy Lights/DTM/Super GT/Formula Regional Asia etc)
Winners of non-reversed grid races in Tier 2 series (F3/Super Formula)
Winners of non-reversed grid races in Tier 3 series + X testing mileage
And at FIA's discretion: Non-reversed grid race winners in Tier 4 series + X testing mileage
---
This is, hopefully, simple to understand, sets out a realistic degree of success without being needlessly exclusive, and crucially includes scope for the FIA to consider individual special cases by setting out a clear, alternative route for drivers who fall short of the main criteria but have at least already earned a degree of success.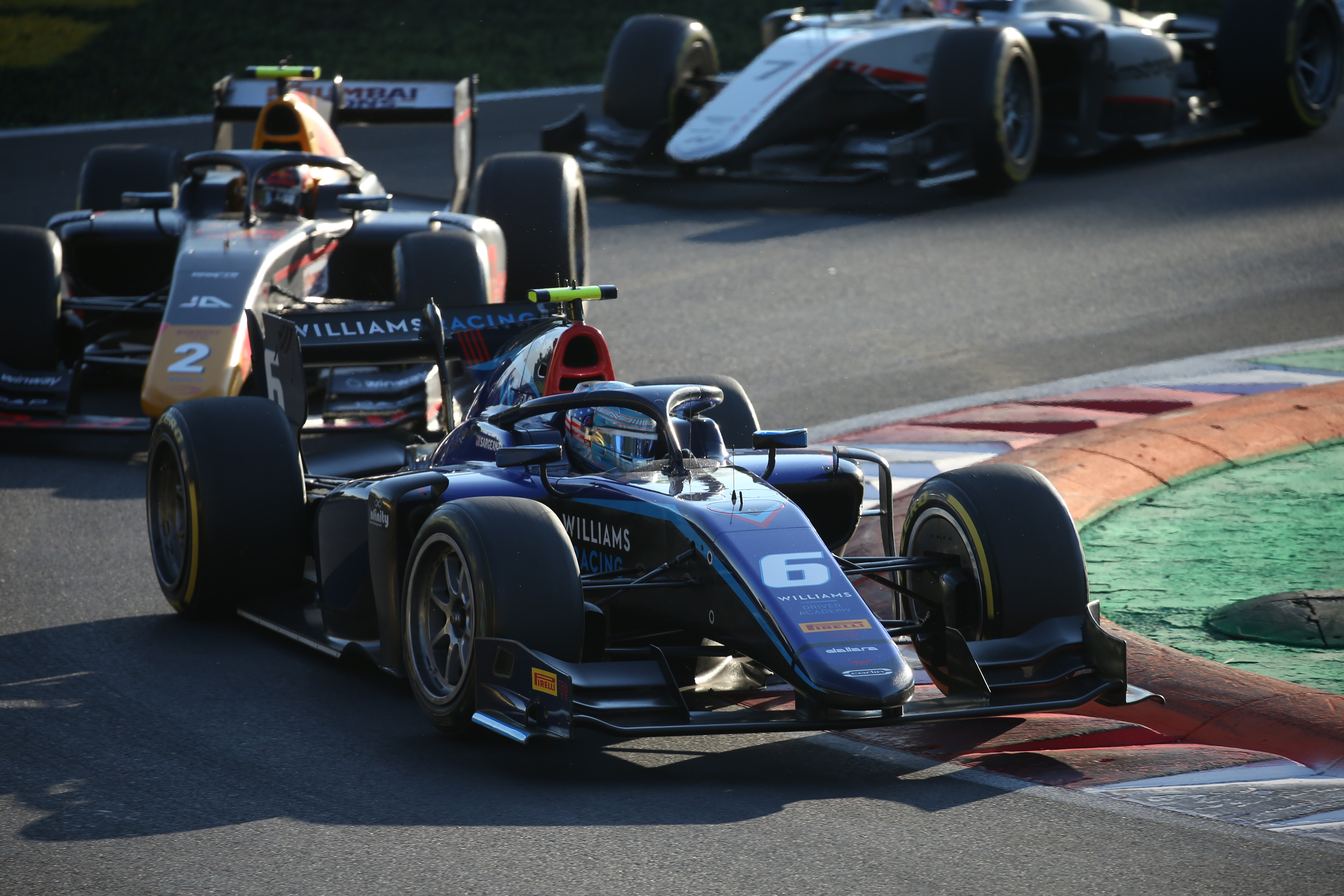 It also continues to respect the single-seater ladder that has been created. Funnelling drivers through specific categories makes for more competitive championships and focuses talent identification but also raises costs because it means there's more demand than supply. Awarding such a wide range of superlicence points plays into that in a way that more uniformly rewarding success through a more simplified tier system hopefully would not.
It's highly likely there are some issues with this exact premise that have been overlooked but an initial test suggests it makes the following drivers automatically eligible for an F1 superlicence from 2020-22:
| | | | | |
| --- | --- | --- | --- | --- |
| Formula 2 | IndyCar | Formula E | Formula 3 | Super Formula |
| Theo Pourchaire | Will Power | Stoffel Vandoorne | Victor Martins | Tomoki Nojiri |
| Felipe Drugovich | Josef Newgarden | Mitch Evans | Zane Maloney | Sacha Fenestraz |
| Dennis Hauger | Scott Dixon | Edoardo Mortara | Oliver Bearman | Ryo Hirakawa |
| Logan Sargeant | Scott McLaughlin | Jean-Eric Vergne | Dennis Hauger | Nirei Fukuzumi |
| Ayumu Iwasa | Alex Palou | Lucas di Grassi | Jack Doohan | Yuhi Sekiguchi |
| Jack Doohan | Pato O'Ward | Nyck de Vries | Clement Novalak | Naoki Yamamoto |
| Jehan Daruvala | Colton Herta | Jake Dennis | Oscar Piastri | Sho Tsuboi |
| Oscar Piastri | | Robin Frijns | Theo Pourchaire | |
| Zhou Guanyu | | Antonio Felix da Costa | Logan Sargeant | |
| Juri Vips | | Sebastien Buemi | | |
| Christian Lundgaard | | Oliver Rowland | | |
| Luca Ghiotto | | | | |
| Dan Ticktum | | | | |
| Yuki Tsunoda | | | | |
| Robert Shwartzman | | | | |
| Callum Ilott | | | | |
There would then be several other drivers that would be able to get a Friday-only superlicence if they had a team that was willing to test them and commit them to Friday practice outings with a view to securing the full superlicence.
It would also be logical for a mechanism to exist as it presently does, whereby past holders of superlicences can re-apply in a straightforward manner. Perhaps once a driver achieves superlicence eligibility it would also make sense for this eligibility to last a certain amount of time – Three years? Five years? – to account for any curious career anomalies.
The bottom line is managing who should or should not be eligible to compete in F1 is not a new problem. As a result, unsurprisingly some ideas within this solution are not new either.
But it's not about being clever, it's about trying to identify something better than what currently exists. If this does not quite achieve that, another kind of reform will. Better brains just have to be deployed to work it out.