Nyck de Vries's Formula 1 prospects have been totally transformed by a strange year that will likely complete an unusual journey to a full-time F1 drive.
As of today, De Vries will have driven four different F1 cars in the space of about four months – the 2022 Williams, Mercedes and Aston Martin, plus the 2021 Alpine he's believed to be trying in Hungary this week. A fifth organisation, Red Bull, hasn't even worked with De Vries but is now seriously courting his services.
This year De Vries has become a 27-year-old F1 debutant, the oldest since Brendon Hartley (at 28) in 2017, and the championship's newest points scorer. He will almost certainly land a race seat at either Williams, Alpine or AlphaTauri next year.
It is a remarkable shift for a driver who became a world champion in Formula E and was set to take on a dual FE/World Endurance Championship programme for 2023 with Maserati and Toyota but can instead realistically target the shot at F1 that never looked likely until recently.
Across eight seasons in junior categories, most of them as a McLaren protege, de Vries's reputation had a wild ride from 'karting prodigy' to 'overlooked Formula 2 champion'.
That he was never given a single proper F1 test during this time, though, serves as proof he was never treated as a serious F1 candidate. De Vries instead focused on a career in sportscars and Formula E while keeping a tangible link to F1 through his work as a reserve and development driver.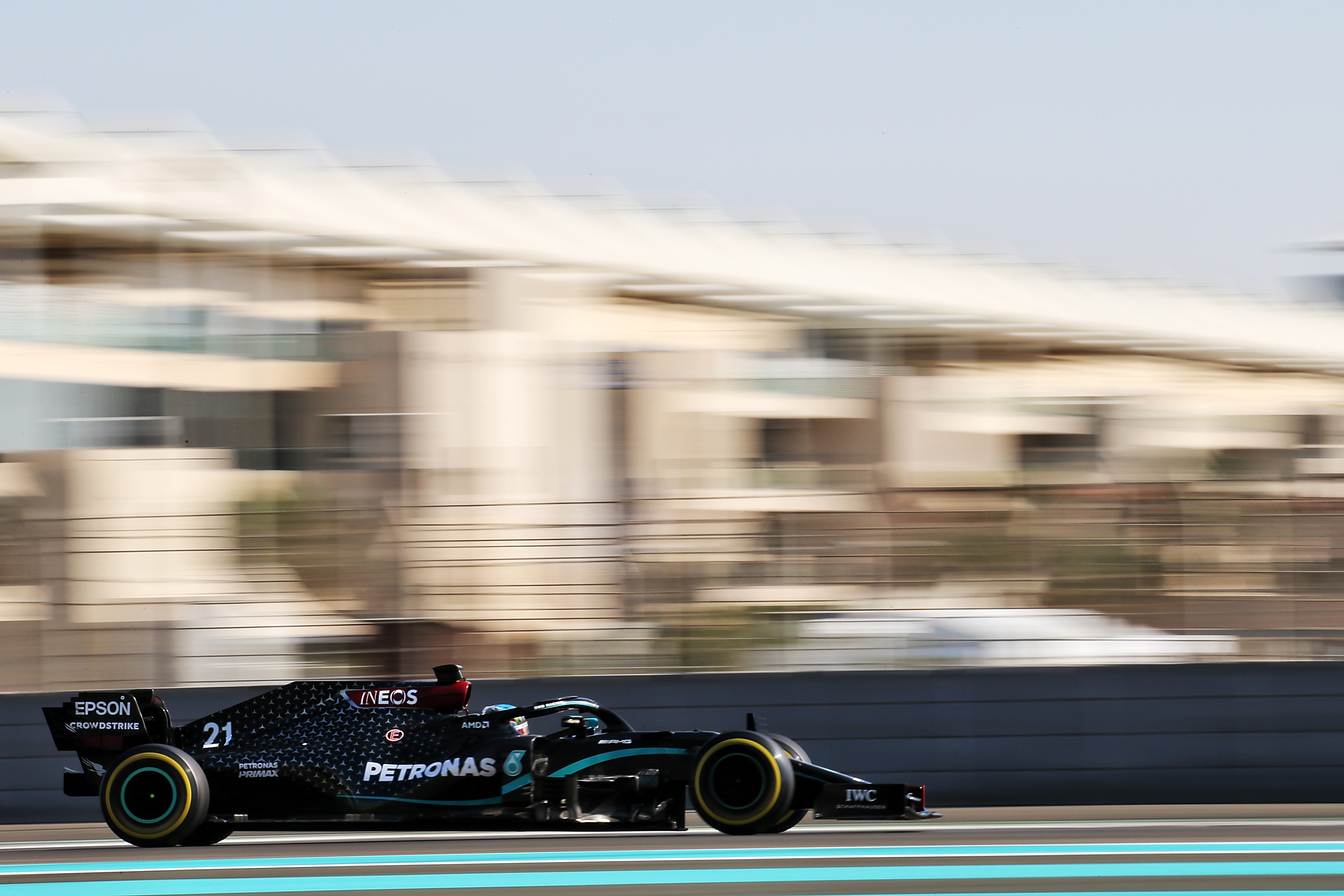 By the end of 2020, he was finally given his first real F1 outing – a single day with Mercedes, his Formula E employer, in the post-season Abu Dhabi test. De Vries was handed the same opportunity in 2021. These were the result of regulatory requirements – teams needed to run a car for inexperienced drivers – and nothing more, just as his 2022 Friday practice outings with Williams, Mercedes and Aston Martin were interpreted to be.
Now that three different F1 teams have worked with De Vries in the past few months, though, we can see a clear pattern in their feedback that chimes with what De Vries achieved in the 2022 Italian Grand Prix – and helps explain why two teams that haven't even had De Vries in one of their cars yet are so interested.
De Vries's performance on his shock F1 debut was a surprise to the majority, primarily because of the circumstances having only been called up prior to Saturday's final practice session but also because of his reputation. The facts around his career depict him as a driver who was good, potentially better than that, but failed to convince the right people he was worthy of serious consideration.
In reality, De Vries has been a quietly impressive driver behind the scenes. It's often far easier to identify drivers who look out of their depth when given Friday practice outings than it is to judge them beyond the basics. But De Vries's professionalism and approach has caught the eye everywhere he has worked this season.
"He was an absolute pleasure to deal with," says Tom McCullough, performance director of Aston Martin, the team that most recently worked with De Vries for the first time by running him in Friday practice in Italy – 24 hours before his unexpected Williams call-up.
"Technically, he's got a good understanding of the main aspects.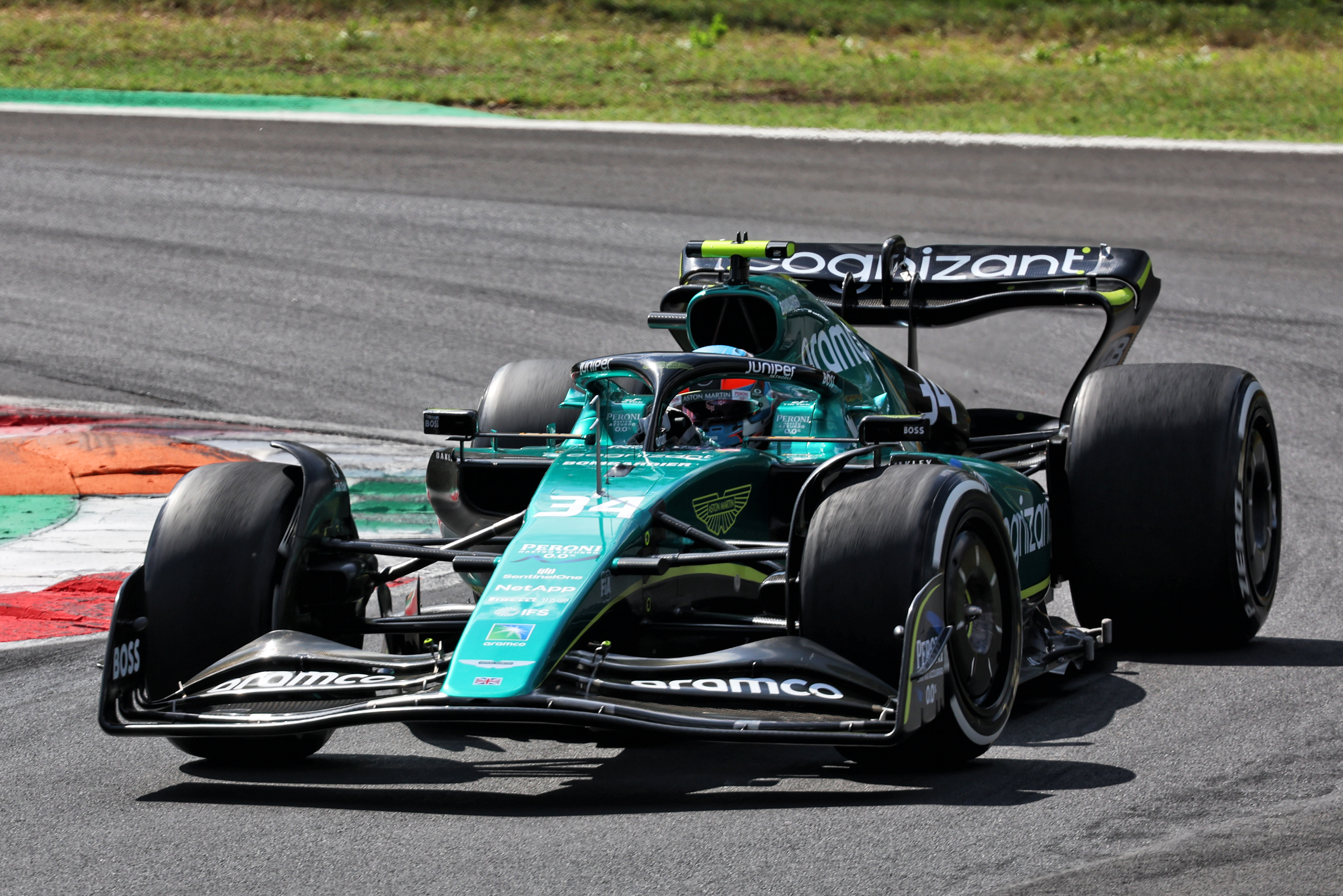 "He's obviously driven a few Formula 1 cars, even prior to this year. So, he was able to quickly have pretty similar feedback to Lance [Stroll] in FP1 and Sebastian [Vettel] when he picked up the car in FP2.
"It was a very easy transition from us, both in the simulator, but also on track.
"He was very professional and was very sensible, worked his way up with a reasonably difficult car balance that we had for both drivers in FP1. Overall, a really good job."
Aston Martin could have had little concern that De Vries would do exactly that after discussing his availability with his primary employer.
Mercedes is the team that knows De Vries best. He's driven more than 700 miles in Mercedes F1 machinery, which is not a particularly impressive tally but is far more than De Vries has managed with any other team. And more importantly he has conducted more duties in private.
"We've always been impressed with him," says Mercedes trackside engineering director Andrew Shovlin.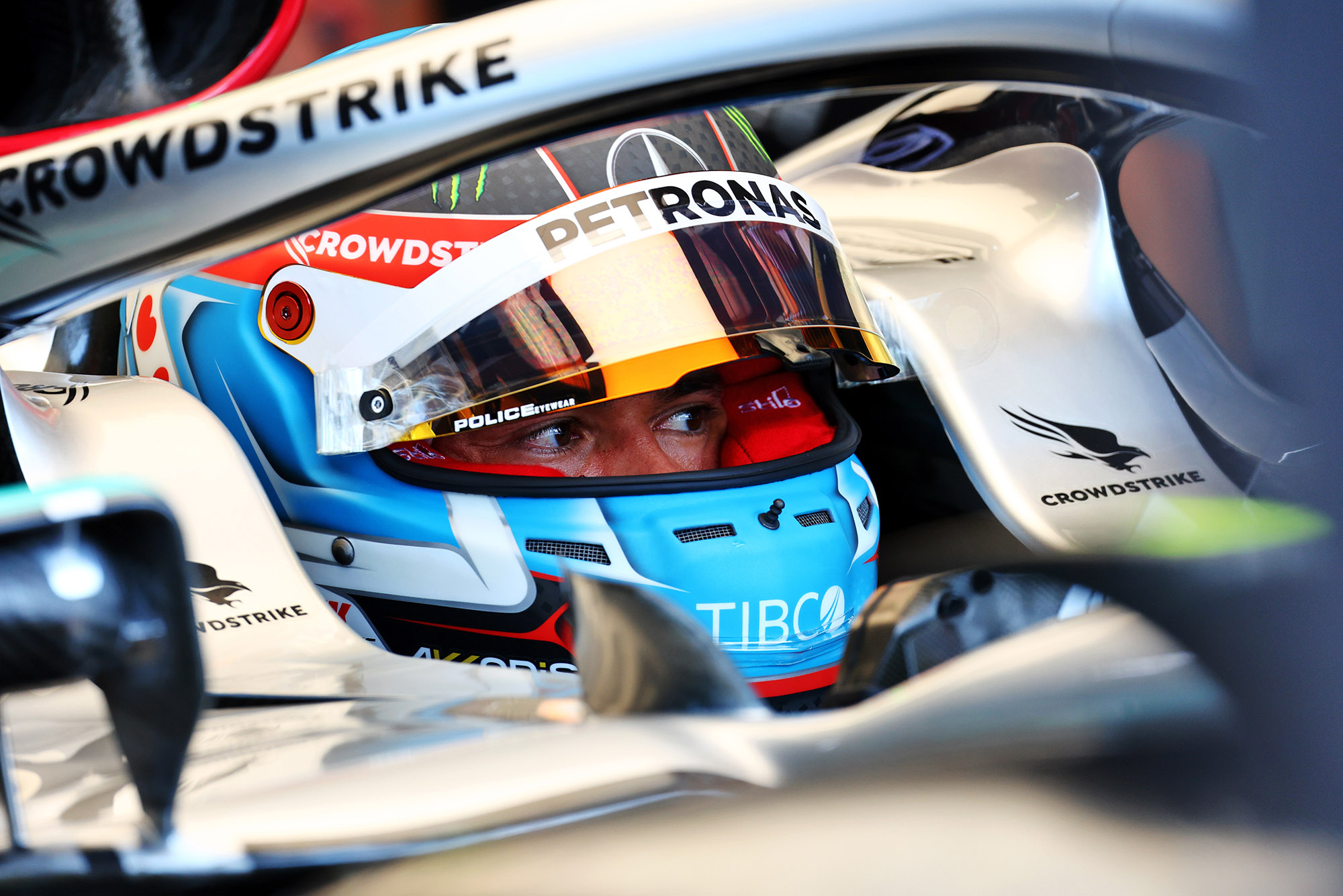 "But the nice thing is he understands the priorities: don't make mistakes and certainly don't crash, focus on the test programme and the learning that we need, and then third, worry about being quick.
"He's able to do one and two very easily and then a good bit of number three.
"And he's also always thinking about 'How can I improve more? What do I need to learn?'
"He's a very, very accomplished driver, considering his relatively little experience in F1. Every time he's got in the car for us he has impressed."
De Vries has raced in various series in his career and raced or tested close to a dozen cars. His experience outside F1 ranges from two-litre Formula Renaults to LMP1 sportscars, and organisations like McLaren, Mercedes and Toyota have clearly given him a great appreciation for how to work professionally.
But for that to really pay off in a driver, they need to have the right mindset. It's telling that when he reflected on his third FP1 outing of the season with as many teams, De Vries identified "how interesting and how valuable it is in terms of experience" to have engaged in different organisations.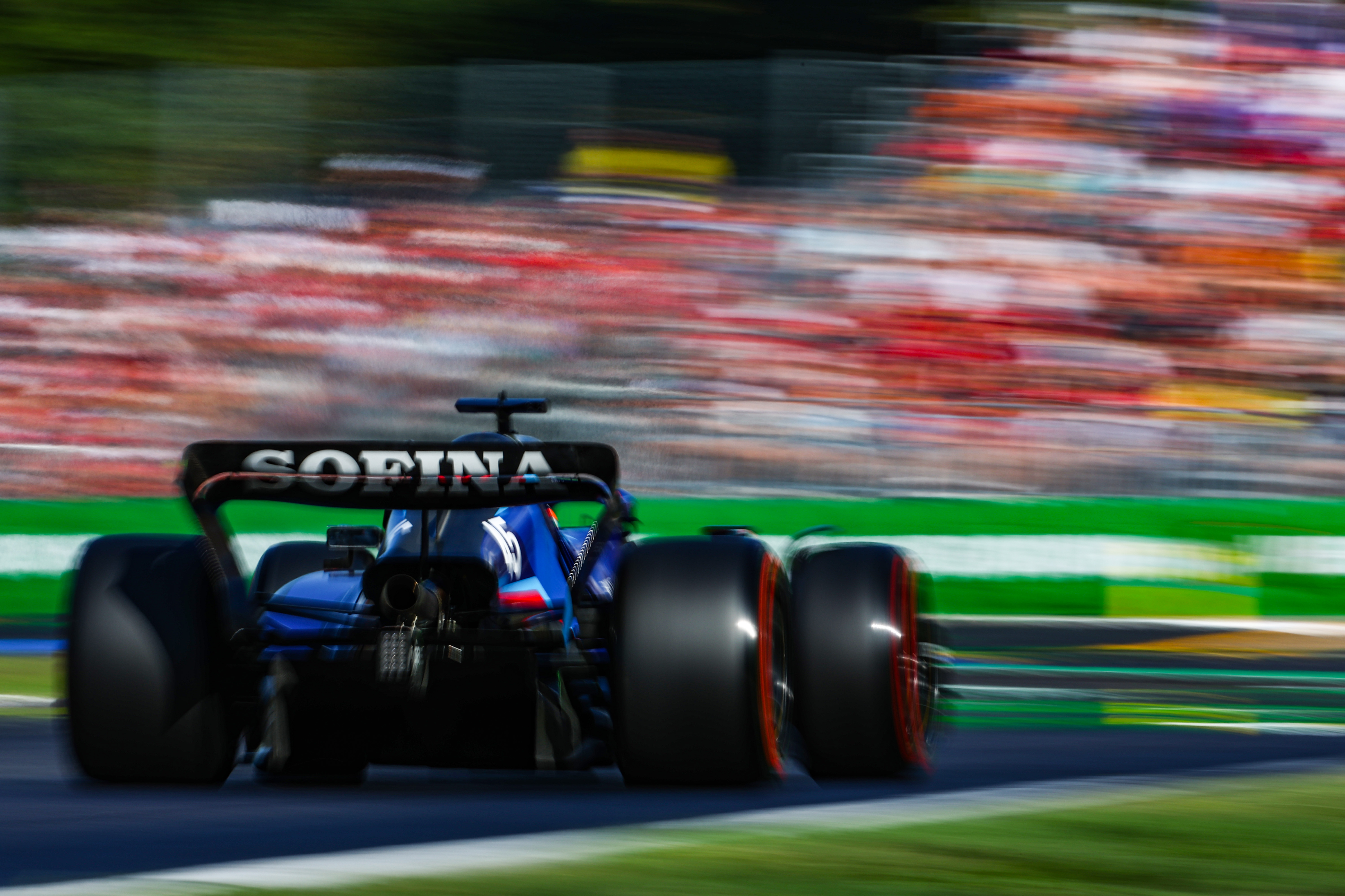 "Of course, all teams have a very high level of professionalism and operate at the highest level in our sport," he said at Monza.
"However, there are significant differences across teams, not only in terms of the car and how they behave and feel, but also within the organisation structure and how they approach things, where they put their emphasis on development and improvement."
This is a unique observation among the banality of 'generic Friday driver feedback' and it is a sincere one. That level of astuteness and enthusiasm to learn will have been there throughout his career – it cannot be grasped from nowhere at this stage – but as De Vries has matured, his sharpness seems to have come to the fore.
What has also been noticed by Williams in particular is how direct De Vries can be. "Nyck is very pushy," says Williams team principal Jost Capito.
"He is very focused. And he's very fast. And he knows what he wants."
Capito's feedback on De Vries's strengths is succinct but it comes from a well-informed place of understanding. Williams got to know De Vries for the first time around his FP1 outing in Spain – the first of De Vries's three Friday appearances this year – but then obviously observed him much more up close in Italy.
That said, the 'pushiness' that Capito refers to was easy to note from the outside, let alone internally.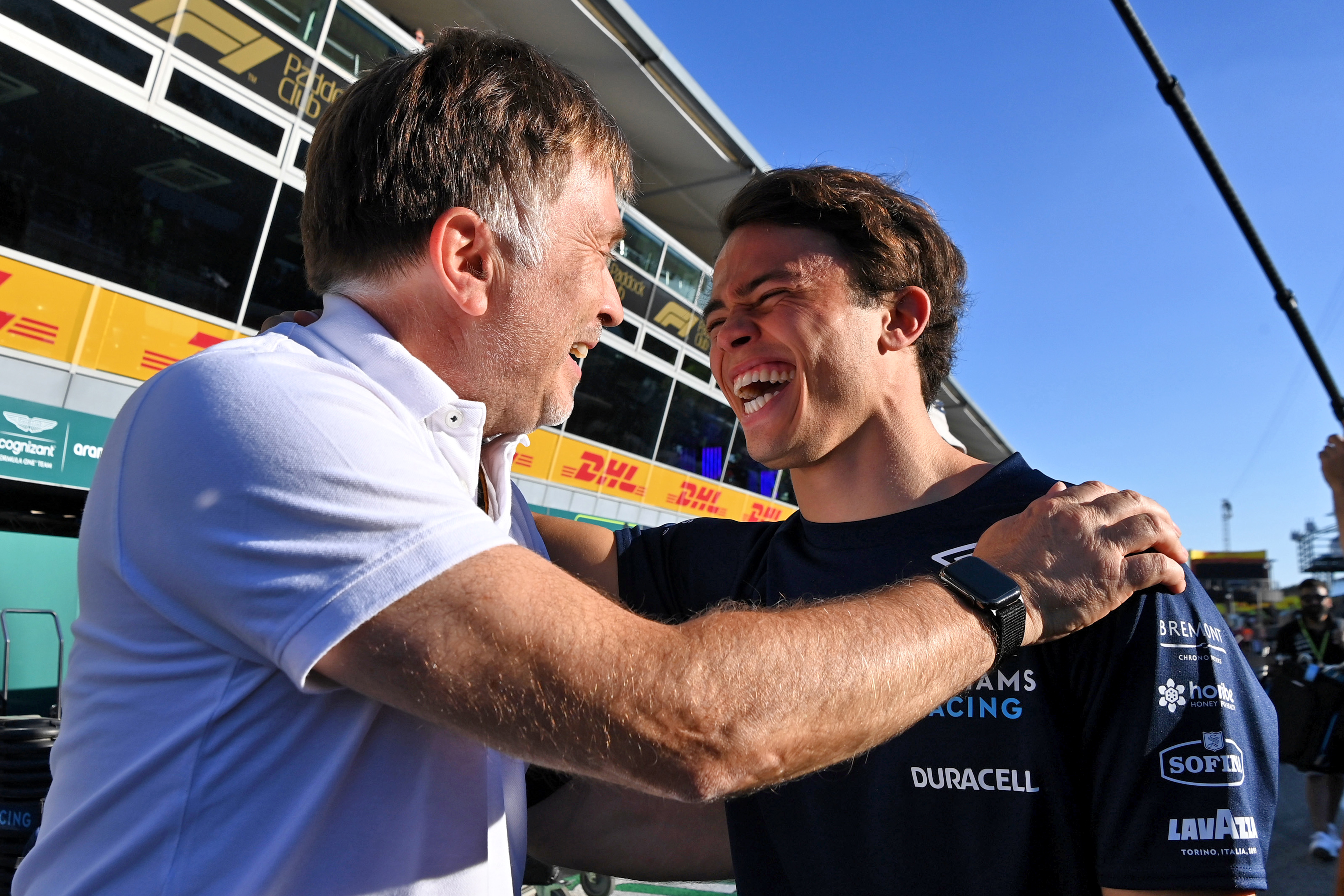 De Vries was keen to call the shots in qualifying when it came to wing levels and prioritising track position over getting a tow so he could dictate his tyre preparation. Around that, though, he was happy to defer to the team on tyre compound choice in the grand prix – telling the team clearly he wanted them to decide – and relentlessly asked for feedback and also advice on switch changes and positions as well.
Essentially, De Vries will be assertive if he is confident he has a grasp of what is happening. While this is usually a trait that becomes more prominent with experience, Williams head of vehicle performance Dave Robson remembers it from when he first worked with De Vries back at McLaren over a decade ago.
"Even when he drove the car in FP1 in Barcelona, he's not afraid of saying what he wants," says Robson.
"And [it's the same throughout] my experience working with him, I've known him on and off for a long time, and I was at McLaren when he was there when he was 15.
"Even then, he's not afraid of saying what he wants and the vast majority of the time he's right. This is exactly how a good competitive racing driver should be.
"He does have a very good sense of what he wants from the car and what he needs and how to get it. He knows what he wants. But he's quite pragmatic about what's possible as well.
"He pushes at the right level. And he's good and professional in that regard. Clearly, he has plenty of experience of working with teams of engineers and knowing how to get them to deliver what he wants."
De Vries is a serious candidate for a 2023 race seat and is on the radar of three teams: Williams, Alpine and AlphaTauri. Though he will be a full rookie without a massively F1-heavy CV he will have combined the experience of his wider career with some very choice, very well-executed F1 outings.
And it is clear that those who have observed De Vries up close do not question his F1 credentials in the slightest.
"Some of it might just be Nyck's character," says Robson. "But I think the experience does help for sure.
"The fact that he's confident, he knows how to race, and what to expect, can only make learning the simple stuff more straightforward and getting that extra bandwidth he needs.
"It does make a big difference to jump in at this short notice [at Monza] and not be in any way fazed by it.
"It's a sign of his confidence, his experience and just his general maturity."
This has also been evident every time De Vries has faced the media this year after one of his Friday outings. Whether at Williams, Mercedes, Aston Martin or Williams again, De Vries has spoken carefully but confidently.
He's shown gratitude towards his teams and respect towards the world that he feels he "deserves a chance" in but had been repeatedly spurned by and struck a nice balance between taking the FP1 outings for what they were and acknowledging that he was at least in the shop window.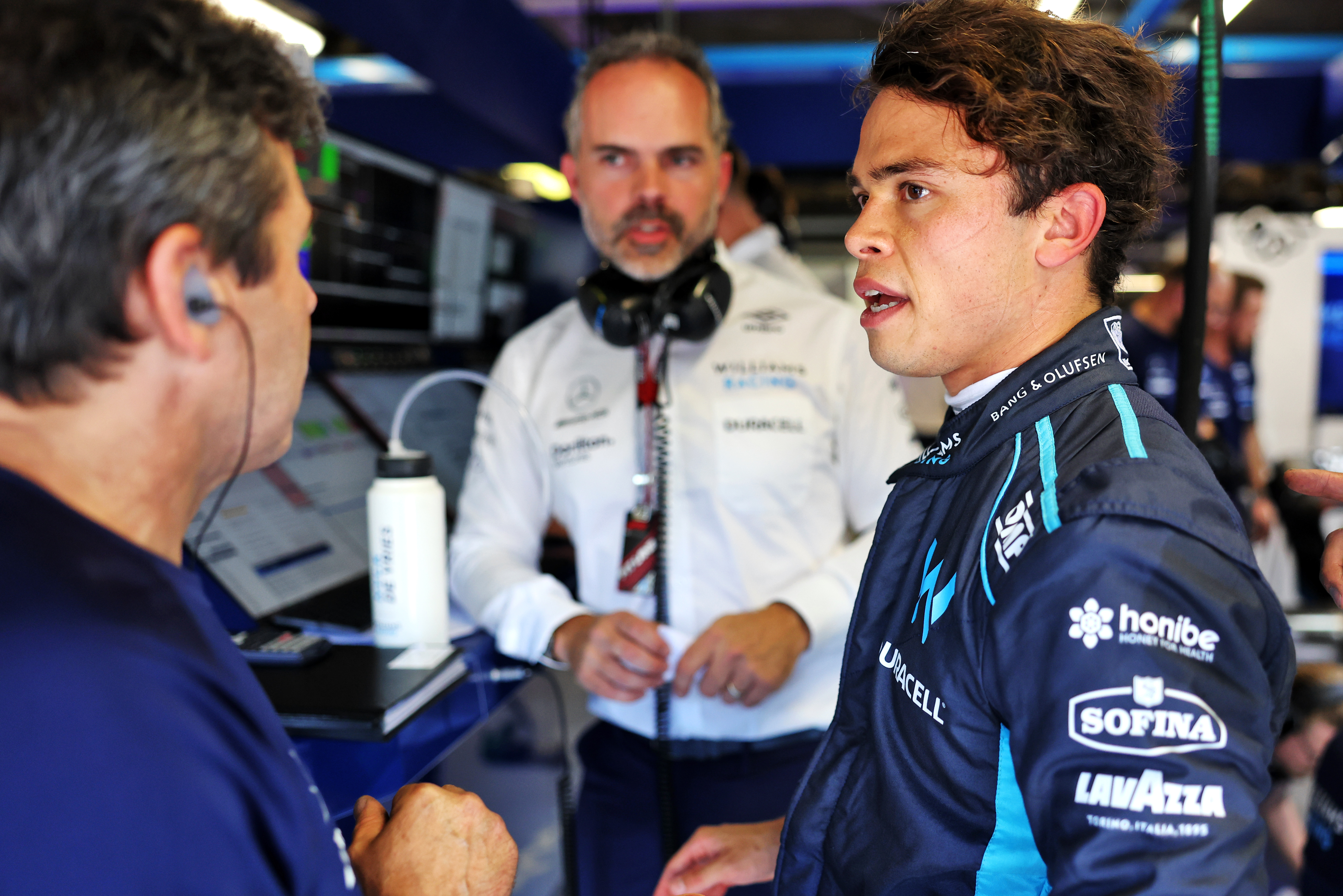 "Judging someone takes a lot more than a one-hour session," he says.
"I think your history, what you're currently doing, what you've been doing, your feedback, how you've worked with the team, no mistakes, consistency – there is a lot to take into consideration.
"But still in an hour session, for me you get an opportunity to show something. When it's there, you take it."
De Vries has never behaved with any sense of entitlement and his patience and professionalism is finally paying off.
He has often just accepted the reality of his situation. "You need a bit of momentum, the timing needs to be right, there needs to be a place", De Vries said after driving for Aston Martin at Monza.
Within 24 hours of that statement, those factors aligned to hand him his F1 debut. Unless something dramatic intervenes, they will also get him a full-time F1 drive next year.