Lewis Hamilton believes Daniel Ricciardo is "far too talented" to take a reserve driver role in 2023 as the outgoing McLaren driver weighs up his Formula 1 future.
Ricciardo will leave McLaren at the end of 2022, one year before his contract was due to end, after agreeing an early departure following a difficult stint at the team.
Returning to the Renault works team he left to join McLaren in the first place would be Ricciardo's best move for 2023 on paper but that does not look likely, although it is unclear whether he has ruled out the reunion or what's now Alpine is just not interested in pursuing it.
It leaves only Haas and Williams with vacancies for Ricciardo to pursue although he has also been linked with taking a reserve driver role at a top team like Mercedes.
"I think he should be racing personally," said seven-time world champion Hamilton, who was sat beside Ricciardo in Thursday's pre-Italian Grand Prix press conference.
"I think he's far too talented to [be a reserve driver], and he's earned the right to be amongst us all racing.
"Of course if he's a part of our team that would be great. But the role is not really what's best for him.
"If I was managing him he would be racing!"
Ricciardo has no interest in pursuing a race seat outside of F1 and wants to prolong his career.
But as there are so few vacancies for next season the 33-year-old is known to believe that taking a short-term view for 2023 is unwise and that setting himself up for 2024 and beyond is better.
Ricciardo is open to a sabbatical in 2023 and a reserve driver role would allow him to remain part of the F1 scene, and potentially take part in Pirelli tyre tests to stay sharp.
He would then be able to assess a wider range of options for 2024 as well as showcase his credentials internally at a team like Mercedes, something Ricciardo has never been able to do before.
"No comment," Ricciardo joked when asked about being linked with Mercedes.
"I'm just kidding! No, the truth is I'm keeping every option open for not only next year, but for the future.
"I still don't know what next year looks like. I do want to be on the grid, I do want to race.
"I touched on a few weeks ago that although this has been certainly a challenging time in my career, it hasn't taken the love of the sport away from me and that desire to still be here and still compete.
"Obviously many talks or thoughts about next year and beyond that. But I'm still not sure what that looks like."
Another benefit of a reserve role at Mercedes is that Ricciardo could theoretically put himself in pole position to replace Hamilton should the Briton retire at the end of his current contract, which runs to 2023.
But Hamilton jokingly apologised to Ricciardo in the Monza press conference as he indicated he could yet prolong his record-breaking career further.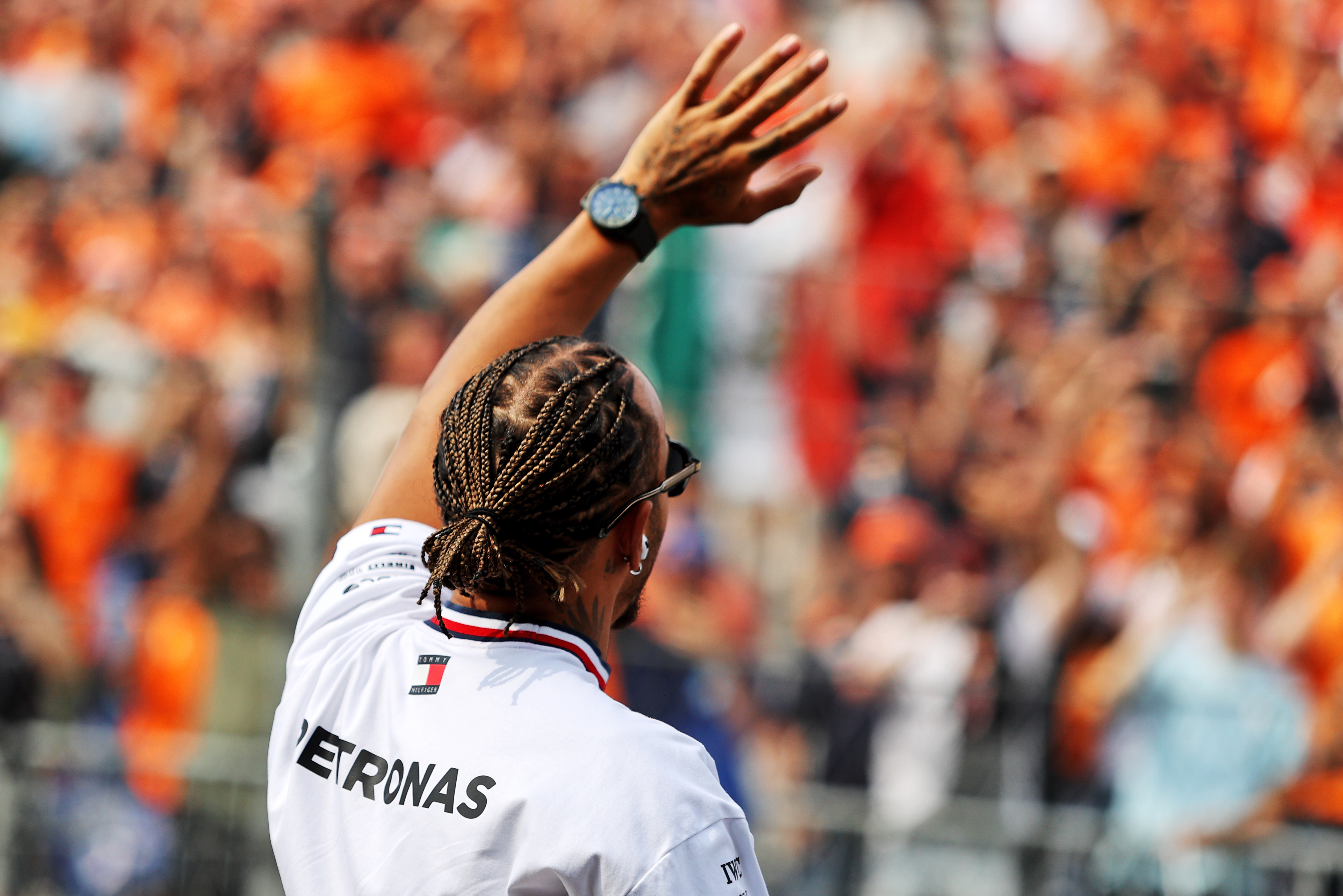 "For years we've been going up and down with stories of retirement and stopping and for me," Hamilton said.
"I feel healthier than I've ever felt. As I focus a lot on that. I'm feeling fit. I love what I'm doing. And I don't plan on stopping anytime soon.
"My goal was always to be with Mercedes since I signed with them in 1997. I love that we have the long partnership we have.
"I feel like we are embarking on a lot of really positive things not only in the sport, but outside. And I think there's a lot to accomplish together.
"So, I want to be a part of that. I think I'll always be with Mercedes until the day I die. And I feel I can race for quite a bit longer.
"I'll be potentially steering towards that."
Ricciardo says he is in no rush to decide his future and will give all options the "respect" they deserve.
Williams and Haas have not indicated a timeline to settle their 2023 line-ups, although if Ricciardo is not interested in either team then their needs are irrelevant.
And the fact Ricciardo is not dismissing an off-track role with another team, and does not just want a short-term solution, means the lower-midfield teams will need to make a strong pitch to sign him.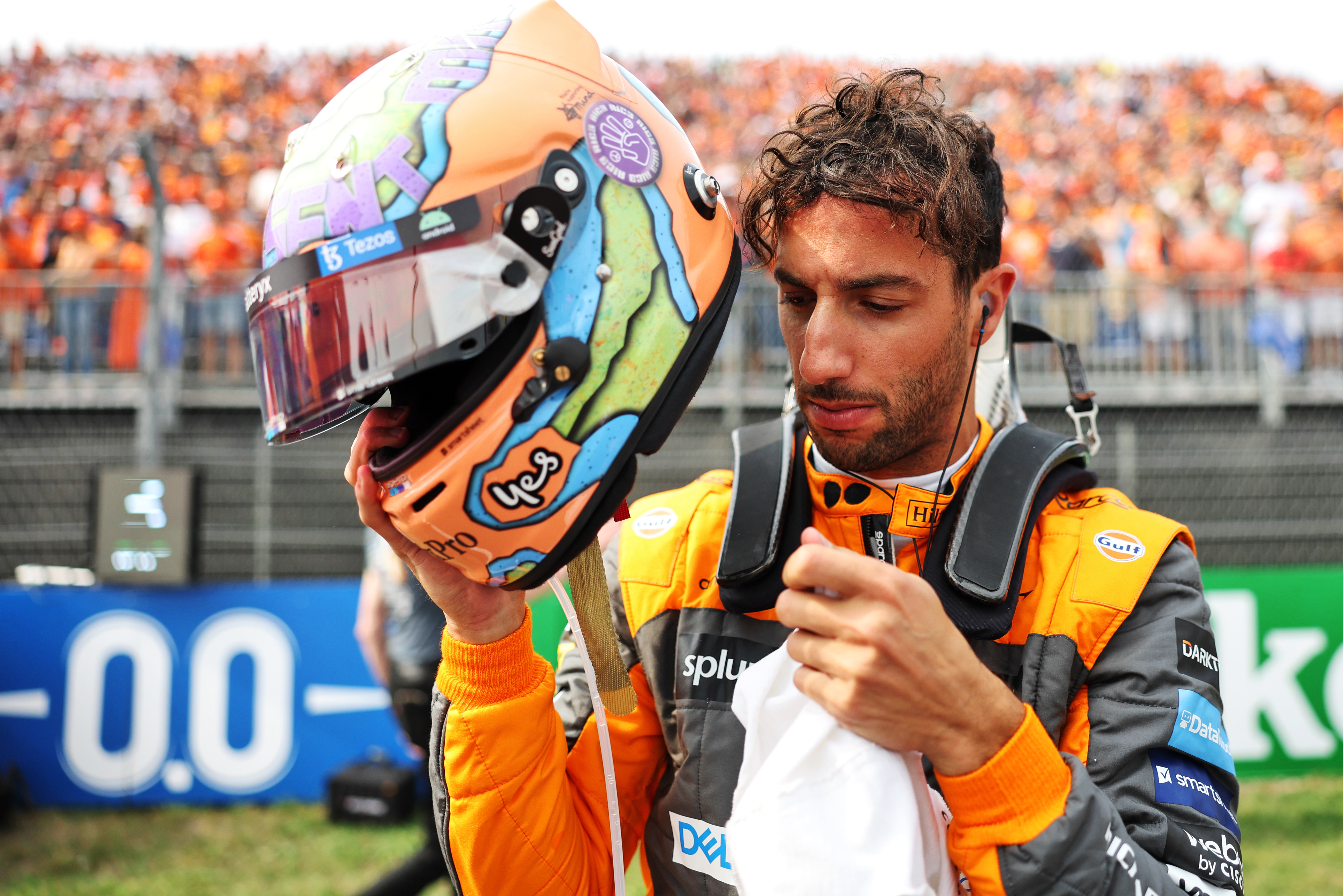 Last week ahead of the Dutch GP, Ricciardo stressed he did not see himself above a reserve driver role, stating he did not want to be "too stubborn or short-sighted".
"I'm pretty open minded with any scenario," Ricciardo said at Zandvoort.
"There's pros and cons with all of it. I think there's pros with having some time off as well.
"Currently, the 18 months or so I've had has been more challenging than not, so maybe some time away would do me good, but then staying active and there is good.
"I kind of want to hear everything and see.
"Even if it's reserve, I don't want to be too proud to say I'm too good for that, or whatever. I just want to hear everything and see what makes sense.
"And it could be something that sets me off better for the future, and next year is one of those years where it's just a bit of patience."