Last on the grid, 1.160s off the next-slowest car, wasn't the Formula 1 qualifying debut Liam Lawson dreamed of. But the circumstances were a long way from ideal after he unexpectedly replaced the injured Daniel Ricciardo at AlphaTauri, so judging his Dutch Grand Prix qualifying performance only from a glance at the timesheets wouldn't be fair.
Nyck de Vries's exceptional debut at Monza last year for Williams after Alex Albon was ruled out inevitably heightened expectations. But Lawson lacked several of the key advantages De Vries had, given the Dutchman had previous experience of the Williams he drove, ran in the first free practice session for Aston Martin and had a car that was relatively competitive that weekend.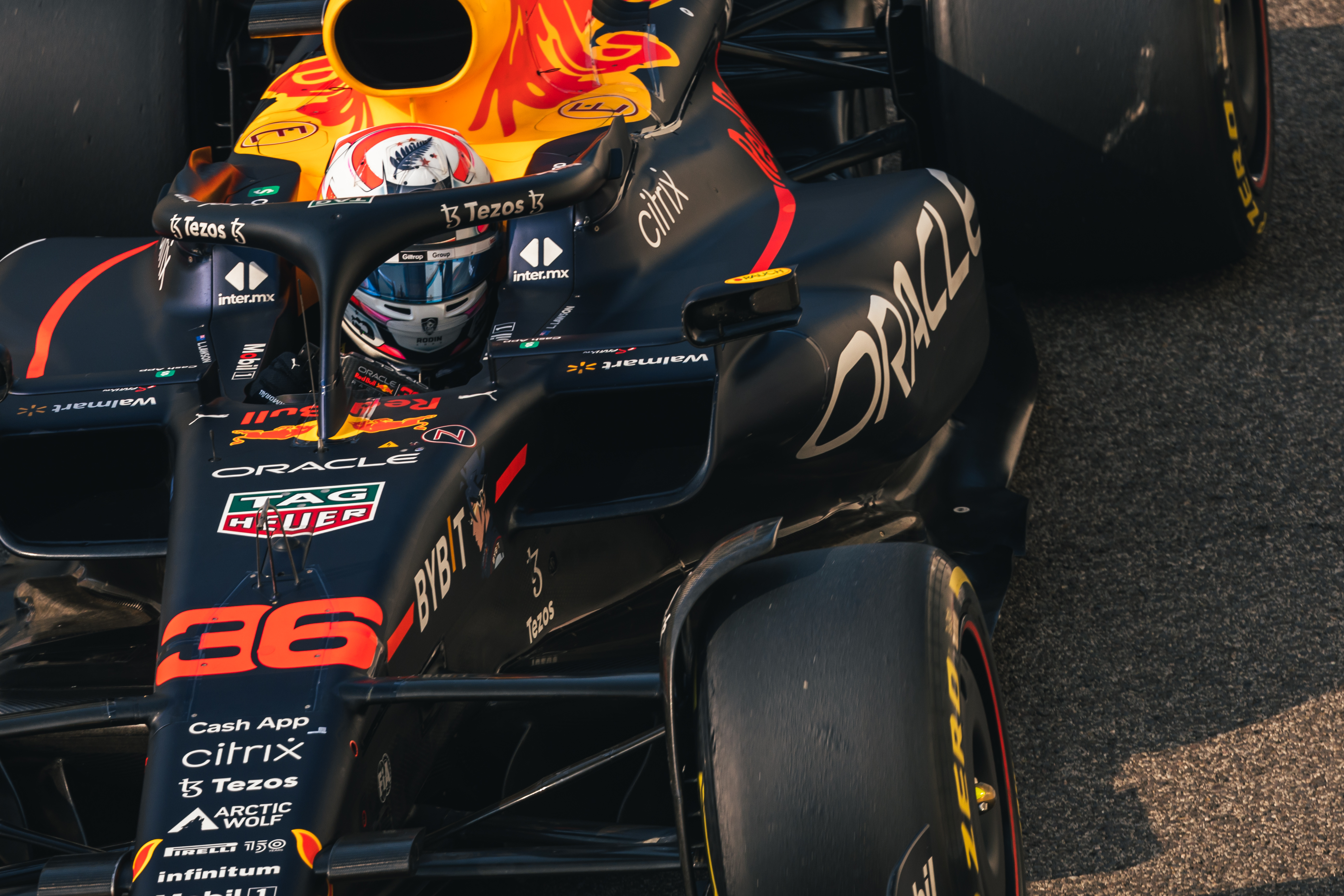 Lawson never drove the AlphaTauri AT04 before Saturday, let alone any other 2023 F1 car. His last experience was in Abu Dhabi last year for Red Bull both in FP1 and the post-race test, although he did drive the AlphaTauri in two FP1 sessions. Even simulator running in the current car has been limited despite being the team's reserve driver.
"Not super-well, to be honest," he said when asked how familiar he was with the AlphaTauri on the simulator. "Not as well as the Red Bull, I would say.
"But at the same time, with a situation like this in these conditions on a day like this, you can never really prepare for it that well."
To add to that, Lawson also wasn't part of the pre-Zandvoort preparation in the simulator for either team given he was racing in Super Formula at Motegi in Japan.
While Lawson could thank the heavens for giving him this unexpected chance to make his F1 debut, he also had cause to curse them given the weather conditions. Heavy rain on Saturday morning eased, but his first taste of the car was using wet tyres in FP3.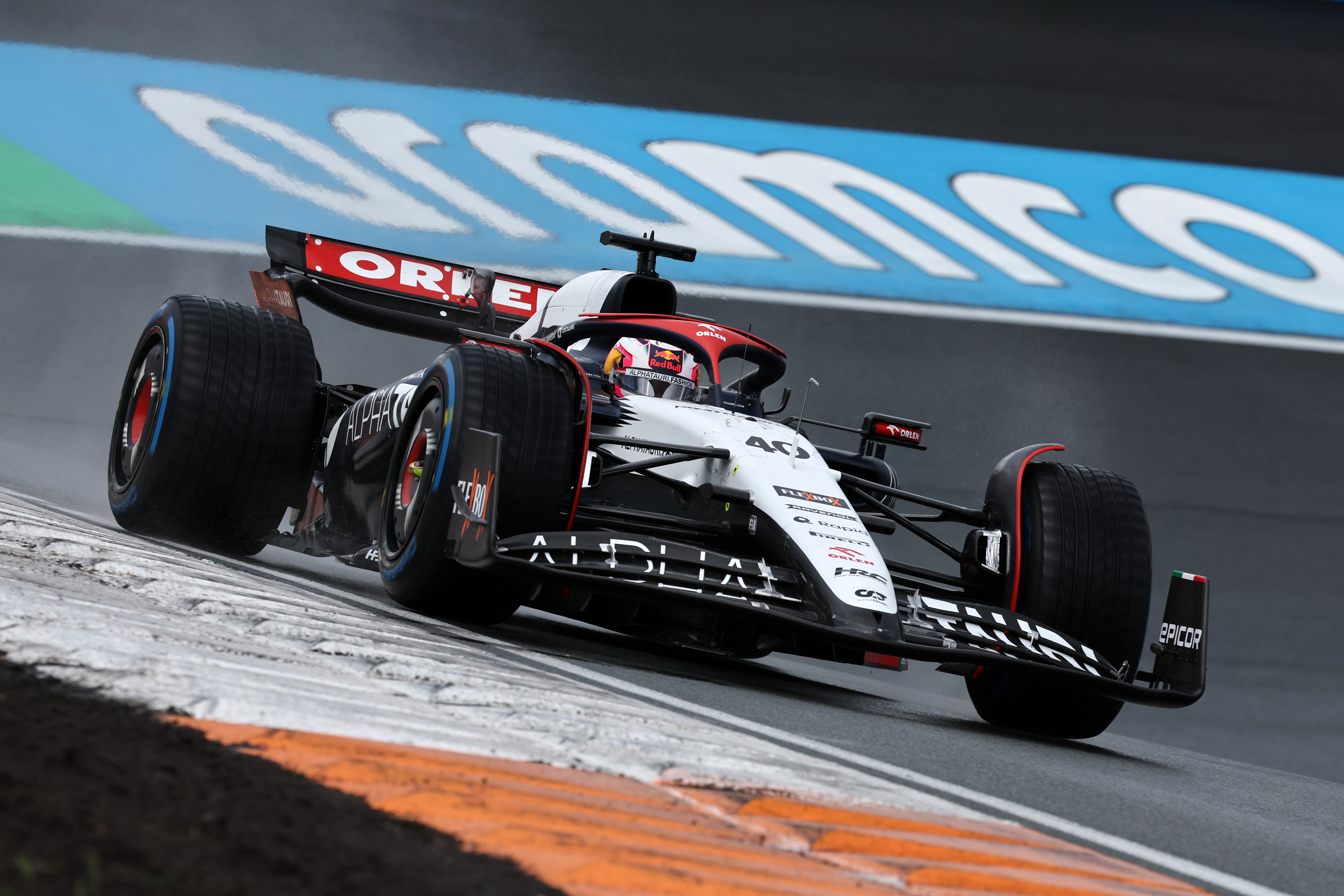 Inevitably, he had to feel his way in but managed the brake and tyre temperature managements well in the practice session. His feedback over the radio was sparing and clear, while he responded to instructions well. That presented the impression of a driver who was assured enough, but very well aware of the scale of the challenge he faced.
Lawson's first run was interrupted by the red flag caused by Kevin Magnussen's Turn 3 off, with his second interrupted by Zhou Guanyu spinning his Ala Romeo into the gravel. But he chipped away at the pace on the wets, albeit ending up 2.3s slower than Tsunoda while on wets.
He was then able to switch to intermediates for the final 20 minutes of the session, the first time he'd run on them in F1. The big challenge was building up tyre temperature. Initially he was given an outlap then a build lap before pushing, but he said he required a second build lap after a moment at the slippery Turn 11/12 right/left combination.
After setting an improved laptime, he pushed a little harder on his next push lap but spun at Turn 13, lightly glancing the inside wall with the nose. That caused the third red flag given he was rightly hesitant about performing a spin turn at the exit of a blind, fast corner.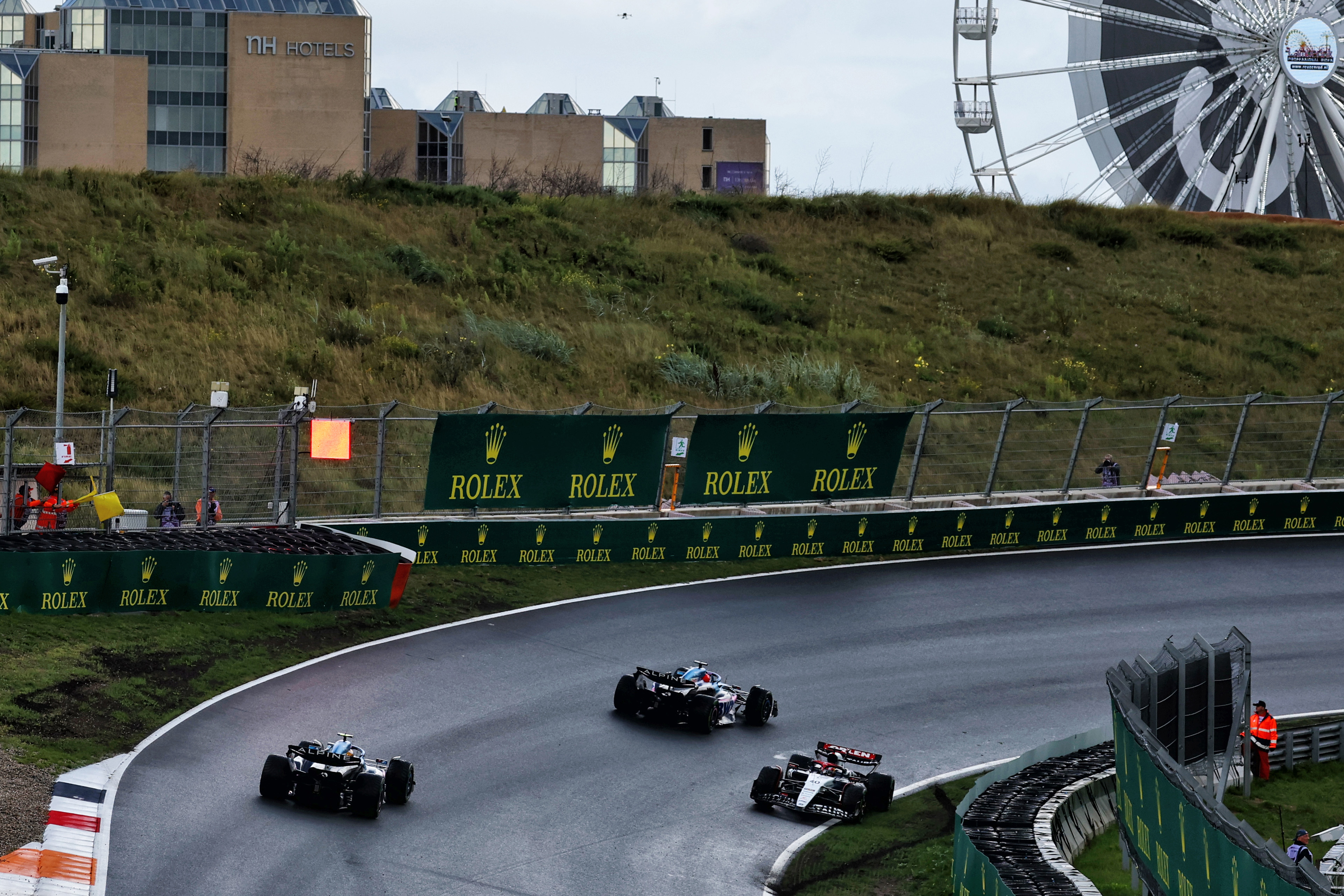 Having recovered to the pits under his own steam, he had enough time for three push laps on his final run, setting what stood as his best time of the session on the second of those. That was good enough for 18th fastest, 4.7s off the pace and 2.8s behind Tsunoda.
Escaping Q1 was always going to be a long-shot, but qualifying started promisingly. Running on intermediates, Lawson was only four-tenths slower than Tsunoda on their first runs. He was more comfortable and confident on that first run, but the second run didn't go so well.
"With how the first set of tyres was going I was actually feeling pretty comfortable," said Lawson.
"This morning was really tough, but yeah the first run we weren't too far off and I was still improving and then just the second set it rained again, I expected it to get a little bit slower and it didn't. [I'm] just getting used to this inter tyre in these conditions."
After a pitstop, he had time for three push laps and set his best time on the second of those. But attempts to be a little more aggressive in Turn 3 and tackle the time loss to Tsunoda in the fast Turn 8 and 9 right-handers did not pay off, and he was over a second slower.
"I was quite surprised by how high the grip is but how easy it is to over slip and then have issues," was Lawson's verdict on the inter rubber that he had insufficient time to get the hang of.
That he's starting last is no surprise given the conditions and with overtaking extremely difficult at Zandvoort, not to mention the fact it's likely to be a dry race, the grand prix will be about continuing to build experience.
"If it's dry [I will be] kind of re-learning everything again because I haven't driven in the dry," said Lawson. "So it's going to be a very tough race.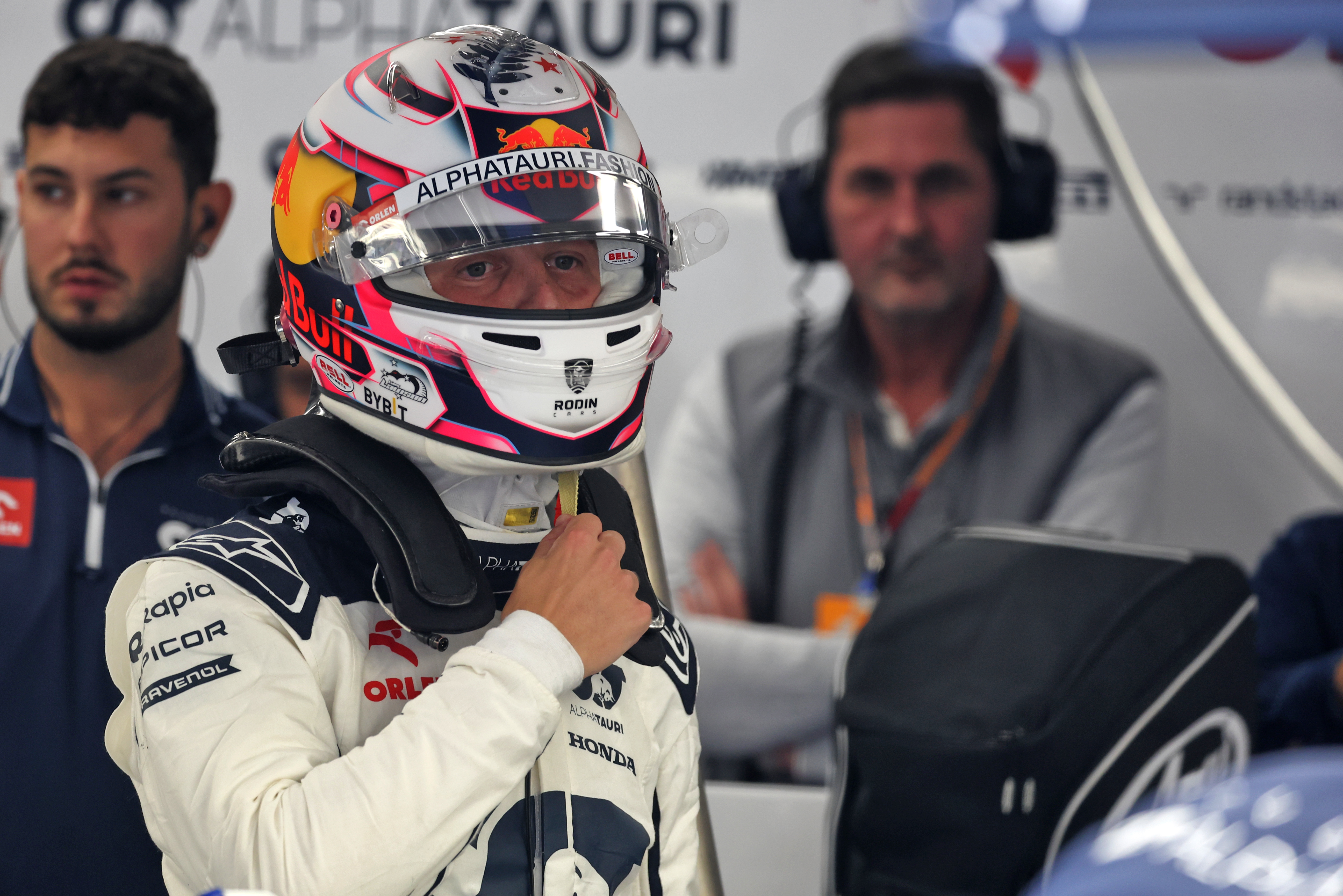 "I'm excited. At the same time, I know it's going to be challenging and I know we have a lot to get through. So I think we're just after a clean race.
"I've got to try but it's going to be very tough in this situation. So it will be a big learning curve. By the end of the race hopefully I'm in a much more comfortable position with the car, that will definitely be the target."
Perhaps the biggest challenge will be the tyre management given he didn't run on Friday. Given Zandvoort is a high-load circuit, that will be a steep learning curve. Rightly, he's simply targeting bringing the car home.
"Finish the race cleanly," he said of his targets. "The first half is going to be extremely tough, especially if it is dry and re-learning everything.
"But the second part, we haven't even done any long runs or anything like that, so I don't know what the tyre performance is. It's going to be a big learning curve."
Lawson's Saturday, and his sensible expectations for the race, might not be the stuff of F1 debut legend. But he will be very aware that with the Italian Grand Prix just a week away and suspicions that Ricciardo might very well still be sidelined for Singapore a fortnight later, Zandvoort is really all about getting his eye in. This weekend is effectively a free hit and is therefore preparation for what is to follow, rather than an end in itself.
Today was solid but unspectacular. That was as good as it was ever likely to be in the circumstances.