The Mexican Grand Prix was objectively Aston Martin's worst weekend of the 2023 Formula 1 season. Zero points for only the second time all year and star driver Fernando Alonso looking uncharacteristically out of sorts in a car he admitted he was "always not trusting".
Most concerning of all is the fact this was just the second race since Aston introduced its last major aerodynamic upgrade of 2023, which doesn't bode well given any development at such a late stage in this season will almost certainly have a bearing on 2024 as well.
This is what James Allison talked about when he described the update Mercedes introduced at the same time in Austin as a "bellwether" for next season - helping indicate whether or not his technical team is on the right track with next year's development direction (which will also have a significant impact on 2025 as well).
Lewis Hamilton's particularly strong performances over the past two races would suggest encouraging signs at Brackley, but at nearby Silverstone, the picture suddenly looks anything but.
It's rare to see a driver of Alonso's calibre looking so ordinary - spinning multiple times, getting overtaken for fun, and generally looking like someone with absolutely zero confidence in the car underneath him. He said after qualifying 13th on Saturday that his AMR felt like it was "on the edge of grip always" and "losing one or two tenths per corner" all around the circuit.
"This weekend has been particularly difficult for me," Alonso added. "I always felt on the back foot and always not trusting the car. [It] seems we are not very confident now on the car, driving - we cannot extract the maximum and this is penalising us a lot."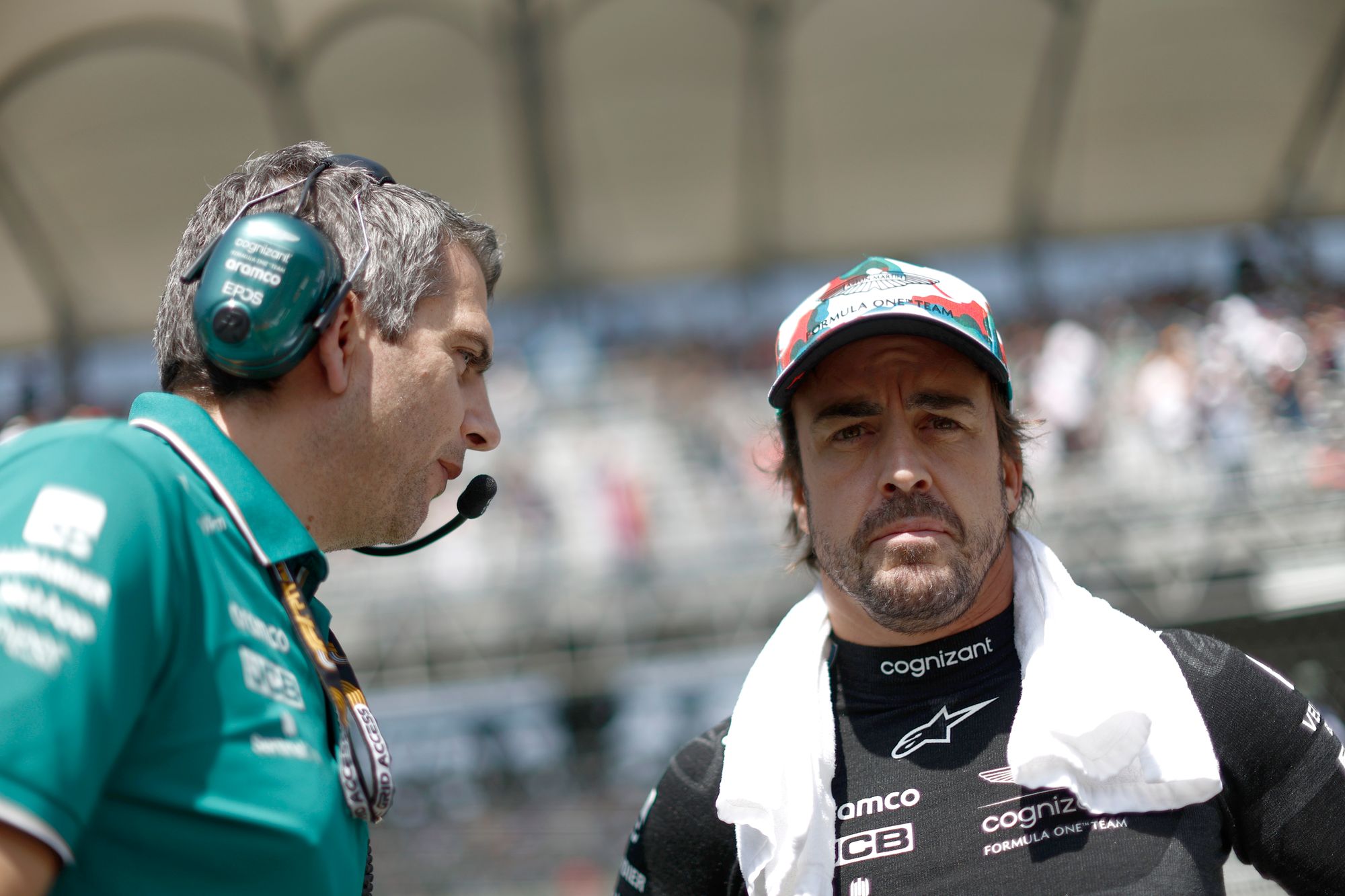 This is exactly the sort of sensation Lance Stroll explained amid his nightmare Qatar Grand Prix qualifying session. The subsequent upgrades - new diffuser, revised floor edges, new engine cover and beam wing - were meant to address this directly, and, in Stroll's words, "make the car more predictable and easier to drive". It would seem right now that this latest update has had the opposite effect.
The team itself was obviously concerned, because it elected to revert Stroll to the previous specification for the Mexico City Grand Prix and start him from the pits, having done similar with Alonso at Austin.
As team boss Mike Krack pointed out afterwards, a direct comparison with Alonso was rendered difficult because of the suspicion Alonso's latest-spec car picked up damage running over debris at Turn 1 - but Stroll was certainly faster than Alonso in the race, and Krack even admitted "we can definitely say Lance's performance was better than yesterday" when he too had been using the latest aero specification for qualifying.
A team reverting one car to an older specification because it doesn't trust that the new package is adding performance - or at least adding performance that even a driver of Alonso's considerable skill and dexterity cannot access - suggests it might have lost its way technically.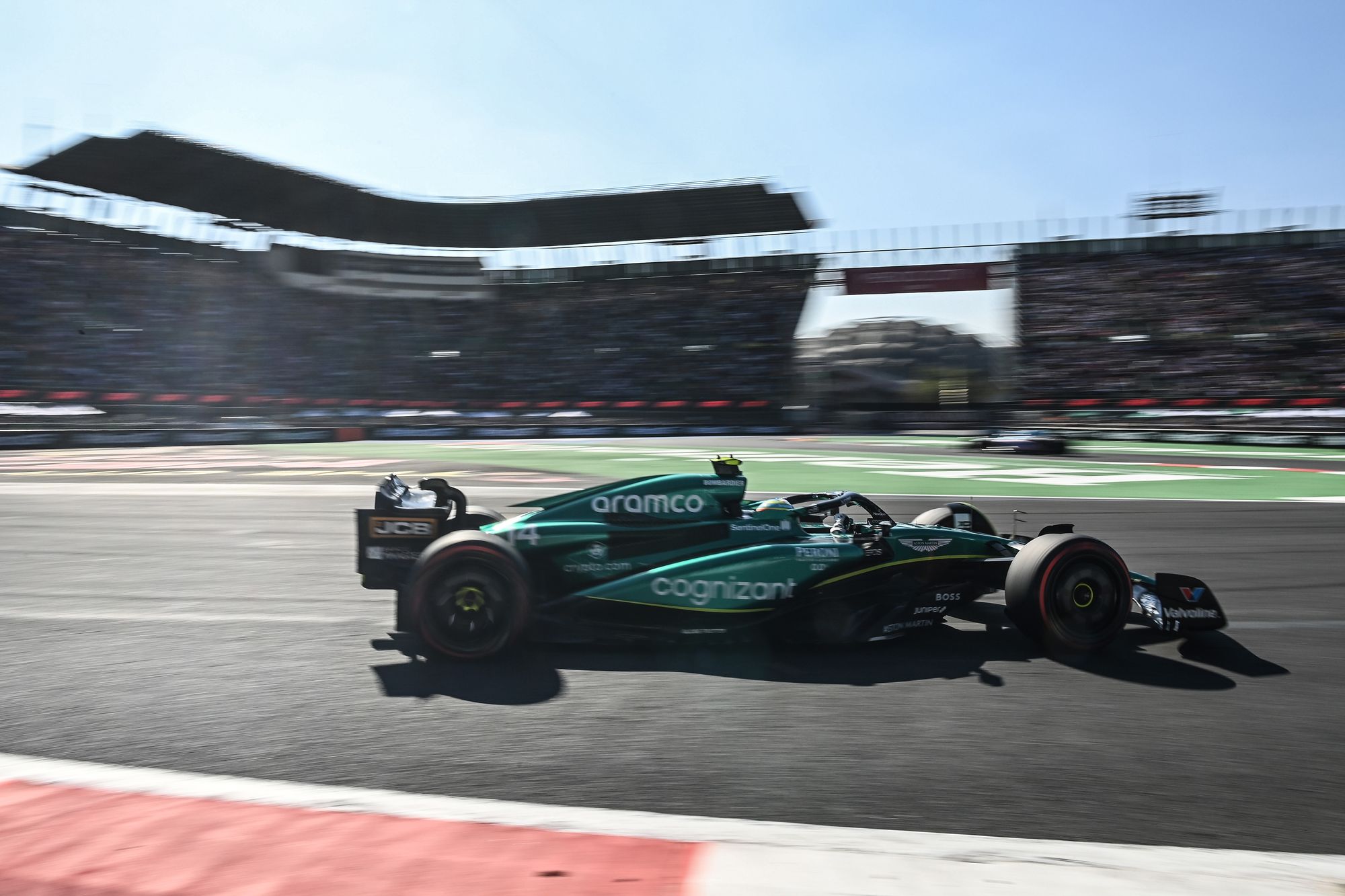 Krack denied this, trying instead to paint a picture of a team that has its collective head screwed on so tightly that it's prepared to sacrifice an entire race in pursuit of scientific experimentation and understanding. To him, this is the behaviour of a team that knows what it is doing, not the irrational gambling of an outfit that doesn't.
"When you are lost, you're rolling the dice," Krack argued. "And you try things that are not reasonable. And this was not the case. We have quite focused engineering discussions, weighing options against each other. And while we want to go racing, while we want not to go from pitlane, it is very important that we understand the findings that we have in the data, and then we have to take such pragmatic decisions also sometimes. It's not easy but I think it's the right way to move forward.
"You [the media] like to push us into this 'being lost' direction, I can tell you honestly we're not. We are analysing our data, and we try to take the correct solutions from it.
"You have to understand that you have very different circuits. You could see yesterday, for example, up until FP3, there were teams on the back foot you would not have expected there, and vice versa.
"So, coming from Austin to here, it's not that straightforward that a car that works in Austin you just put it on the track here and everything works. We have seen the Alpines struggling, we have seen the Ferraris struggling up until FP3. And we had other cars that were very far in front and then were more at the back.
"So... it's not an easy task, to understand everything, how the track evolves, how the conditions are changing when you bring upgrades. And this is taking time and analysis, and I think it's important that at the end of the weekend you do a proper analysis and you move on.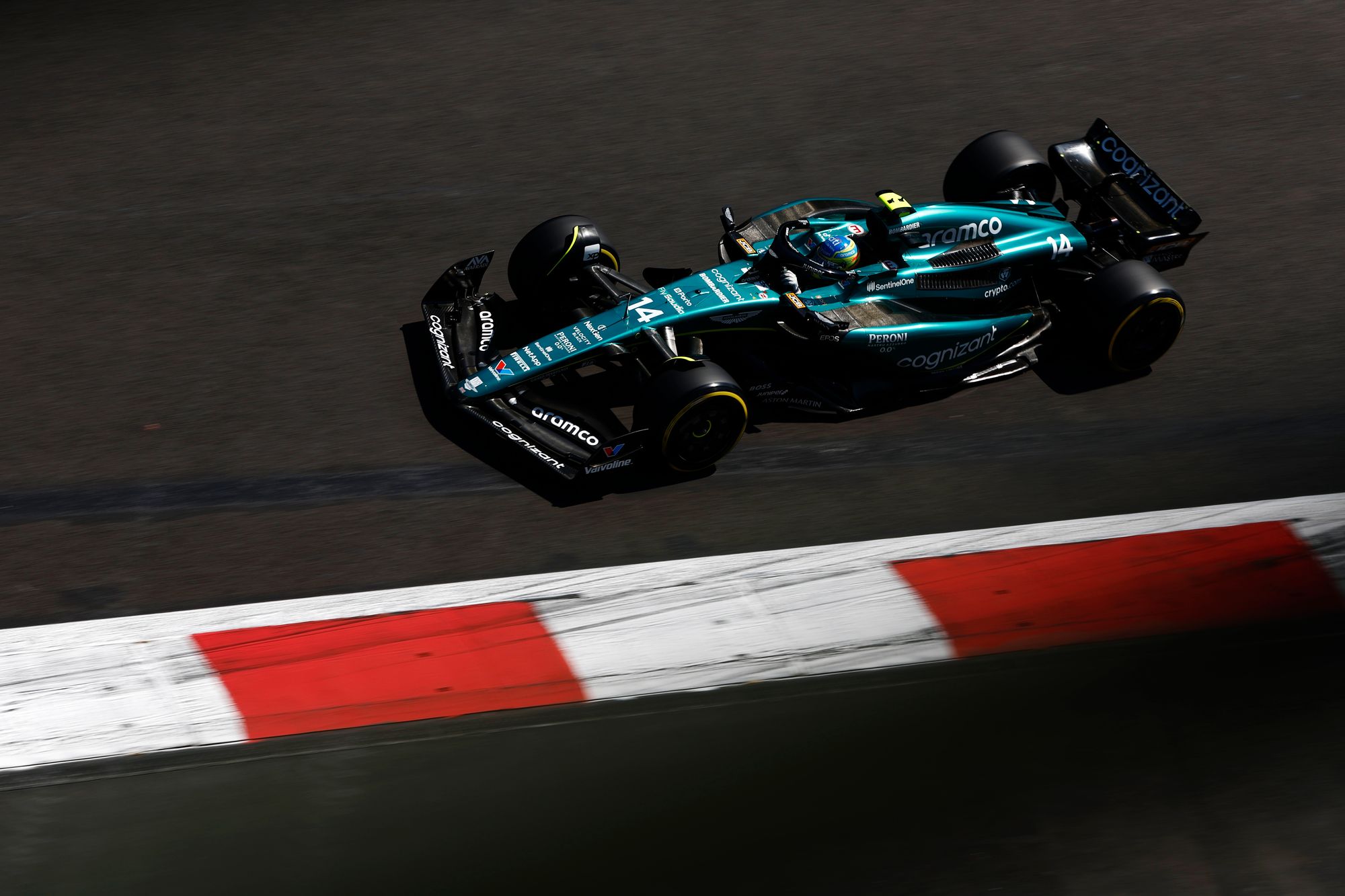 "And the best solution to understand what you're doing is when you revert to something that you know, compare to something that you know. And I think that is always, from an engineering point of view, the best approach.
"We are open-minded, people are working together very very well. Back in mission control, back in all the areas that analyse data. And we remain with facts.
"There is nobody that is [too] proud [to make decisions like these] - pride is not in the way."
But at the very least it suggests a team that doesn't understand how to make the latest update work on its car consistently. Sticking to the facts Krack is so fond of, those are that Alonso hasn't got anywhere near qualifying inside the top 10 for the past two races. Before then, you couldn't keep him out of it. In Qatar qualifying he was fourth-quickest, ahead of Charles Leclerc's Ferrari and within six tenths of pole. In the USA and Mexico, Alonso couldn't get within 1.1s of the pace.
Those are also two very different tracks - Austin is bumpy with a large range of corner types: high-speed interconnected sweeps, slow hairpins and some long and short medium-speed turns. Mexico City is smooth with mostly slow 90-degree turns punctuated by a couple of hairpins and a brief section of interconnected esses.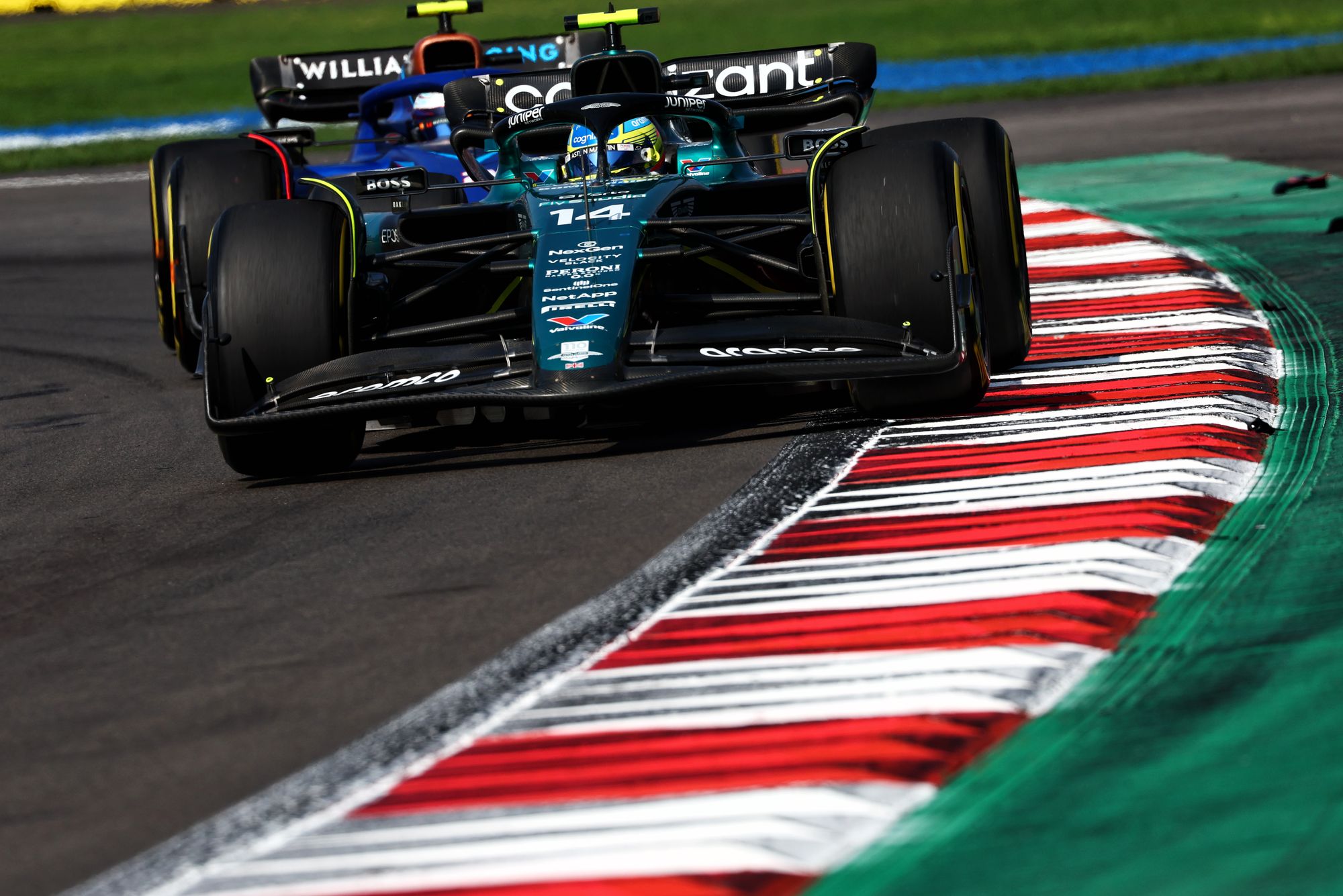 Whether it was the tricky set-up compromises of Austin, or the much more straightforward and rear-limited challenge of Mexico - incidentally the sort of track characteristic, save for the long main straight maybe, where Aston looked at its best at the start of this season - the updated AMR23 simply wasn't working.
That doesn't suggest a team on the right path with its development direction for 2024. It also doesn't look like the sort of output you expect from a top team with Aston Martin's considerable ambitions. Those teams tend to hit the ground running with updates they know are going to work, and which then do work - or at least don't leave the drivers feeling worse off despite two whole race weekends using them, Stroll's decent race to seventh in Austin notwithstanding.
In fact, this has increasingly looked like a similar case to the 2022 Ferrari - a very well-born concept with surprisingly strong pace relative to the opposition out of the box, but with very little headroom to effectively develop that concept further and reliably unlock more performance. Either the concept is fundamentally limited, or Aston doesn't yet have a full grasp of what is needed to keep extracting performance from it.
To be fair, Aston isn't alone in this. Ferrari has made several missteps after starting so strongly under these new ground-effect regulations and only recently has looked like a team with a proper handle on where its strengths and weaknesses are coming from. Mercedes too has looked lost for the best part of the past 18 months. Alpine has stagnated after also making a strong start to life in ground-effect F1; McLaren has only recently started to come good again after a nightmare 2022 and 2023 pre-season.
But it's particularly concerning when you consider Aston talked its 2023 concept up as the basis for the next two seasons, with supposedly plenty of headroom for extra development. That aerodynamic potential doesn't appear to be close to being realised at present.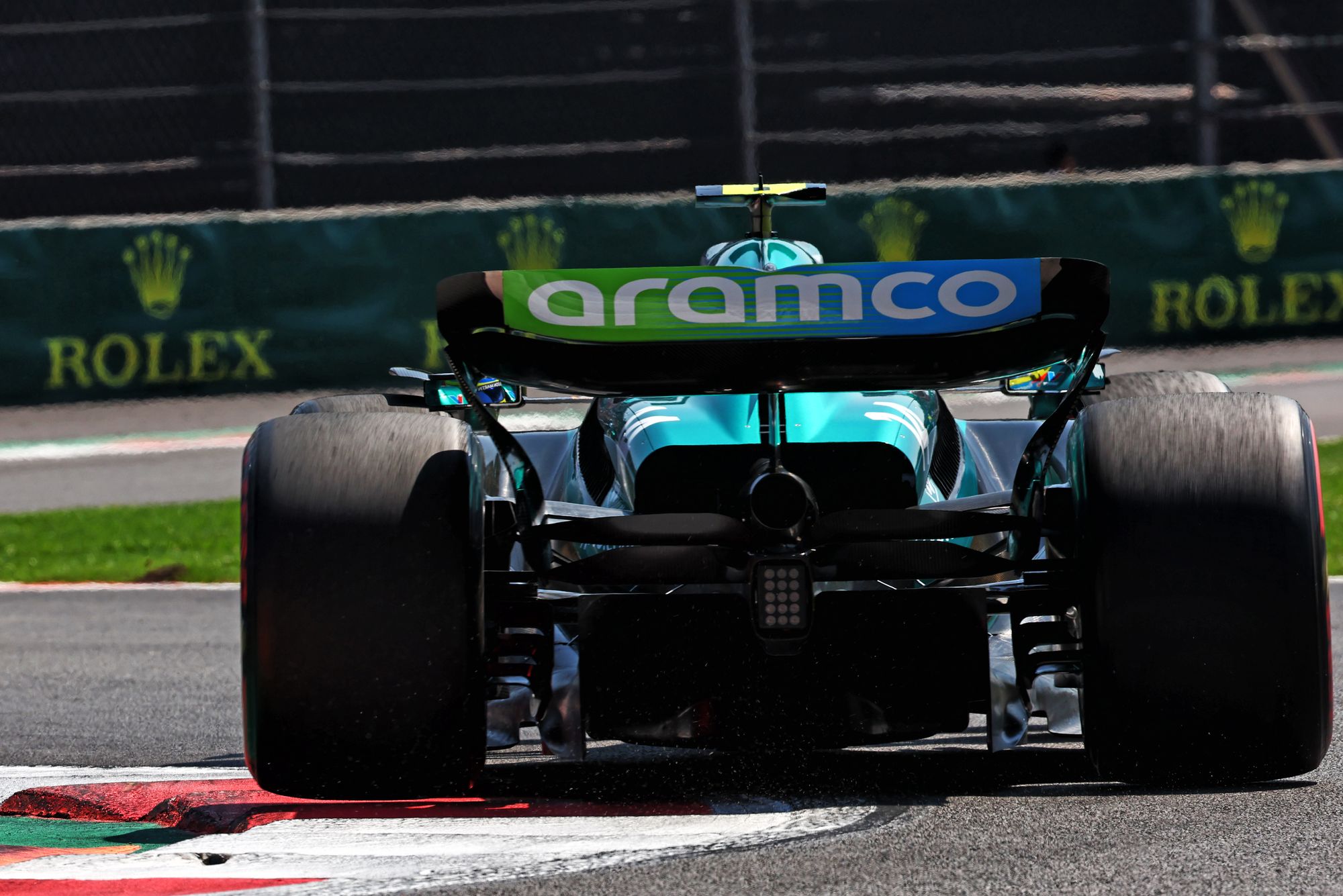 McLaren proves the eureka moment is possible outside the confines of Red Bull's base in Milton Keynes, but having appeared to have conquered that hurdle over the winter of 2022, Aston looks like a team that simply hasn't progressed - if anything, through this season it has regressed. Even Alpine has outscored Aston (28-19) over the five races since Monza. Right now, Alonso might even prefer to be driving an AlphaTauri, or Alex Albon's Williams…
"I don't think it's the set-up, we've been trying different set-ups a lot lately," Alonso said, when asked by The Race how much of the current underperformance is down to the car lacking something versus the team lacking fundamental understanding under these regulations.
"Since Singapore, we've been experimenting a little more with the car, also in Austin we had the perfect opportunity starting on the pitlane to really experiment even further. We had the three sessions here, so I don't think it's just a set-up [thing], it's more up to the package and us drivers to feel more confident."
Krack does at least acknowledge there's a fundamental mismatch right now between what Aston's upgrades should be delivering and what the drivers can actually utilise to extract laptime. Alonso is an ideal reference for this - Honda-era McLaren was overawed at his capacity to be at the limit of an updated car from the first lap of practice, and Aston engineers say similar, so if he cannot do that then you know something is fundamentally wrong.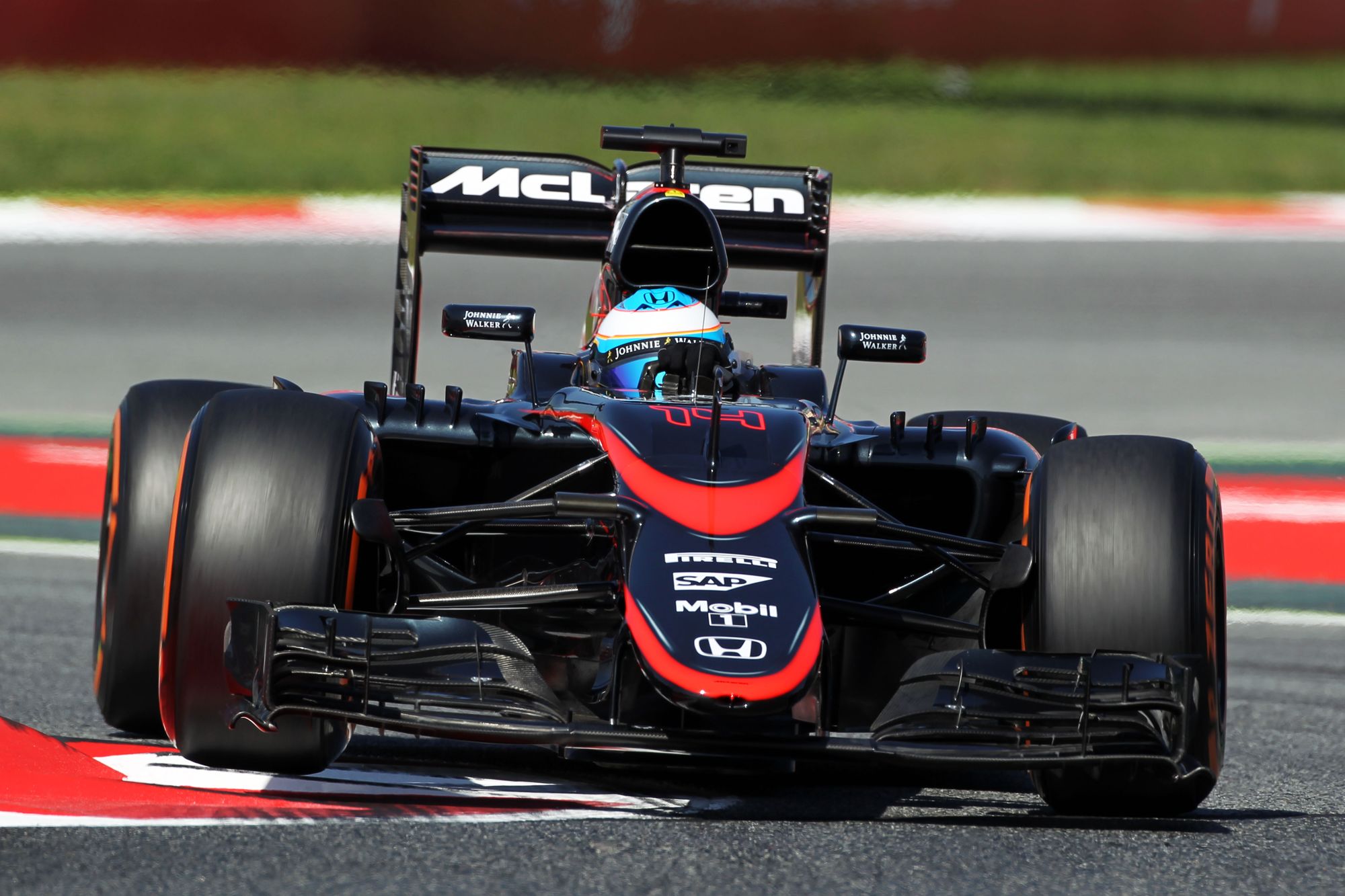 As Krack put it: "He's won more than 30 races, he has two world championships, and if he starts spinning like that, there's something wrong. That is something we have to acknowledge. He was not happy with the car and we have to provide a better car.
"I said this before with Lance and it is the same here - if we do not provide a good car to our drivers they are passengers, so to say. There's nothing they can do. And this was the case for Fernando, I think from the beginning of the weekend."
Ever since Alonso barely beat Albon's Williams to seventh at Silverstone, and Krack declared afterwards the season would still be a success even if the team failed to score another podium all year, it's felt like a campaign somehow ebbing gradually away from Aston Martin.
The team set itself an aggressive target to close the gap to Red Bull with upgrades, but if anything Aston has fallen further away as the car has changed - even though the RB19 hasn't itself changed a great deal. Although Alonso finished second to Max Verstappen in Canada with a major update added to the AMR23, it created some difficult characteristics in the car, particularly for Stroll, that the team has spent some time since unpicking.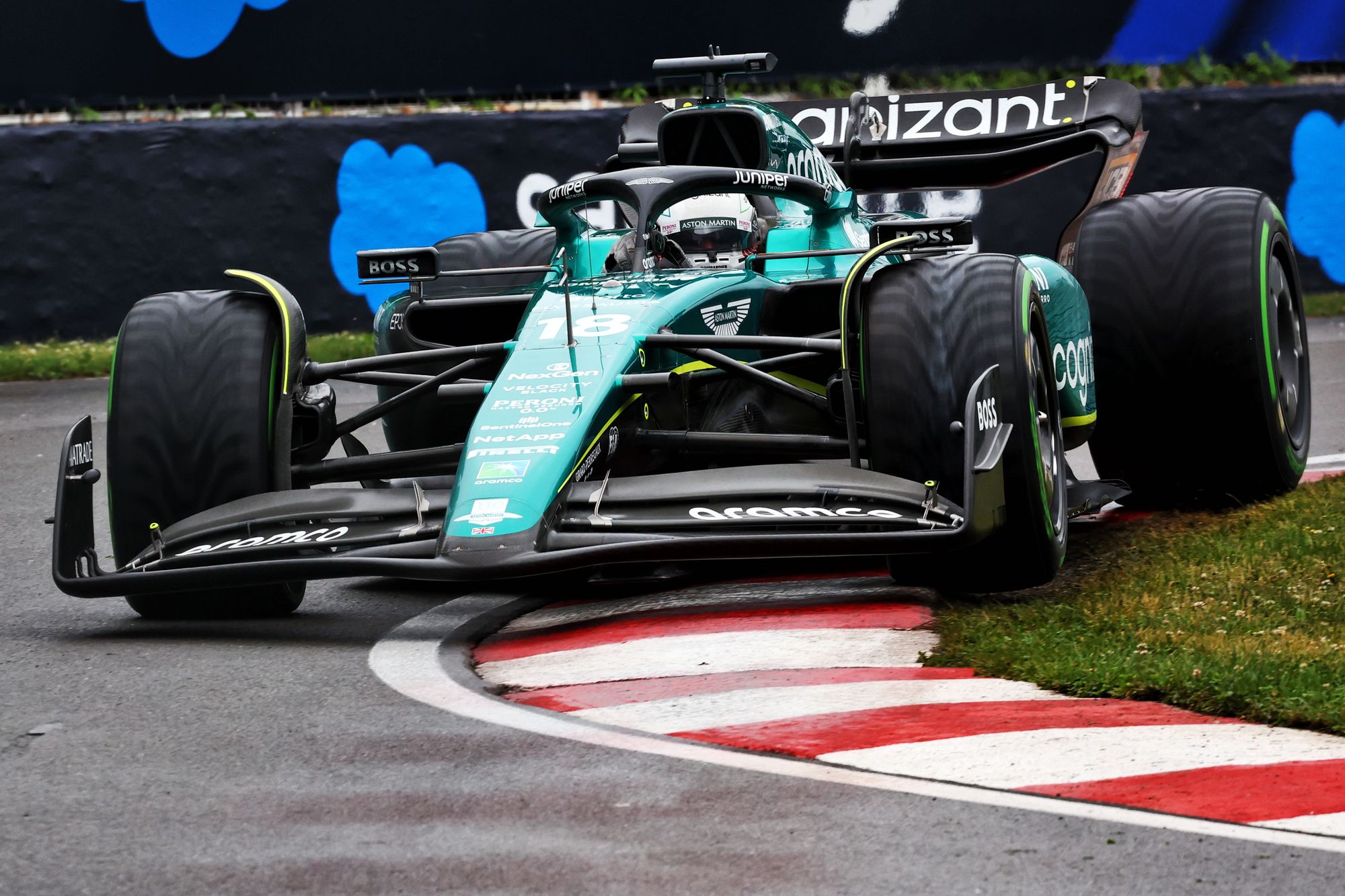 It also didn't really appear to add a great deal of performance across the spread of subsequent circuits - at least not in the obvious way McLaren's Austria upgrade did. Since then, Aston has also taken a hit on the re-allocated Aerodynamic Testing Restrictions sliding scale, on account of its early-season overachievement. The extra limitations imposed by that June reset, plus a well-managed (by all accounts) but inevitably disruptive move to a new factory, can't have helped Aston's cause in the short term.
Alonso achieved that brilliantly opportunistic podium in the wet at Zandvoort, but having scored 131 points across the first nine rounds of 2023 (up to Austria) Alonso has only managed 52 points in the 10 rounds since - 19 of which were scored in one go in the Netherlands. Lando Norris, Charles Leclerc, George Russell and Oscar Piastri are all outscoring Alonso at an alarming rate now. Even Alpine's Pierre Gasly is only 44-40 down on Alonso over the past eight races.
After Canada, Alonso looked a genuine contender to maybe win a race this year and beat Sergio Perez to second in the drivers' championship. Now, he looks like he will do very well to stay inside the top six or seven when this season is finished.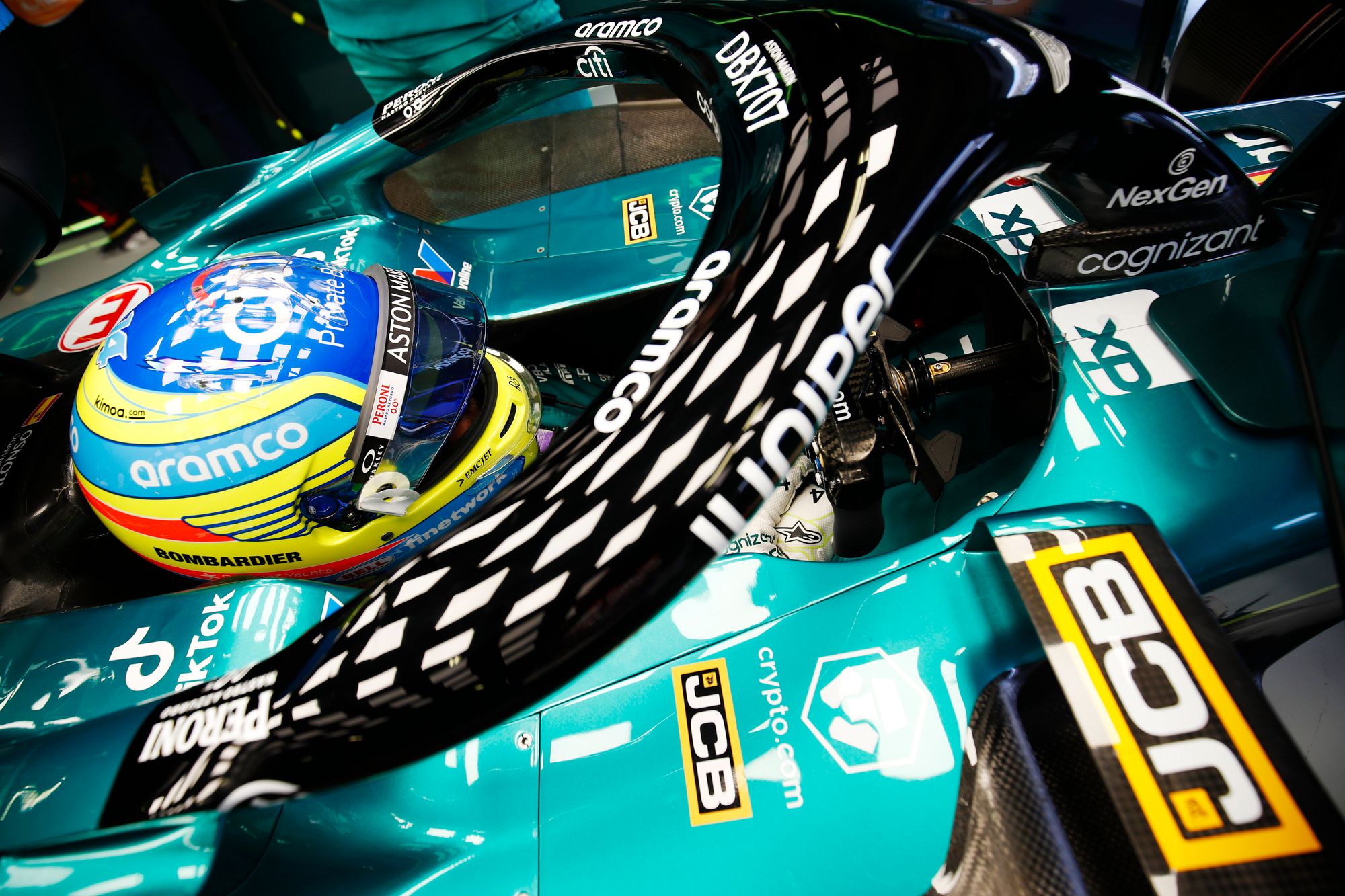 That, and Aston slumping from second to fifth in the constructors' championship, is unlikely to please the Lawrence Stroll-spearheaded consortium that owns this team and has funded its considerable and expensive recent expansion.
"Lawrence is not happy - but we are not happy either," Krack conceded. "When you have such a great start of the season and then you lose competitiveness, nobody is happy.
"We do not need him to tell us. But we have also to accept that he is not [happy]. It's the situation we are in. We are a strong team and we will have to work collaboratively, open-minded, to get out of it."