Mercedes chief technical officer Mike Elliott will leave the Formula 1 team, several months on from departing his role as Mercedes technical director.
Elliott swapped roles with James Allison in April earlier this year after Mercedes failed to make the gains it wanted last winter.
Mercedes made a poor start to the new ground effect technical rules in 2022 but persevered with its unique concept, one that became symbolised by a unique minimal sidepod design that Elliott consistently defended.
Having stuck with that concept for 2023 under Elliott's technical leadership, team principal Toto Wolff declared immediately after qualifying at the Bahrain season opener that it had made the wrong decision.
The team reverted its concept with a series of upgrades over 2023 with Allison replacing Elliott as technical director.
Elliott remained as the chief technical officer - a swap that was his choice according to Mercedes - but he's now left that role after a few months.
"Earlier this year, Mike moved into the role of chief technical officer to Brackley, focusing on developing a technical strategy to renew the team's technical capability for the years ahead," a statement from the team explained.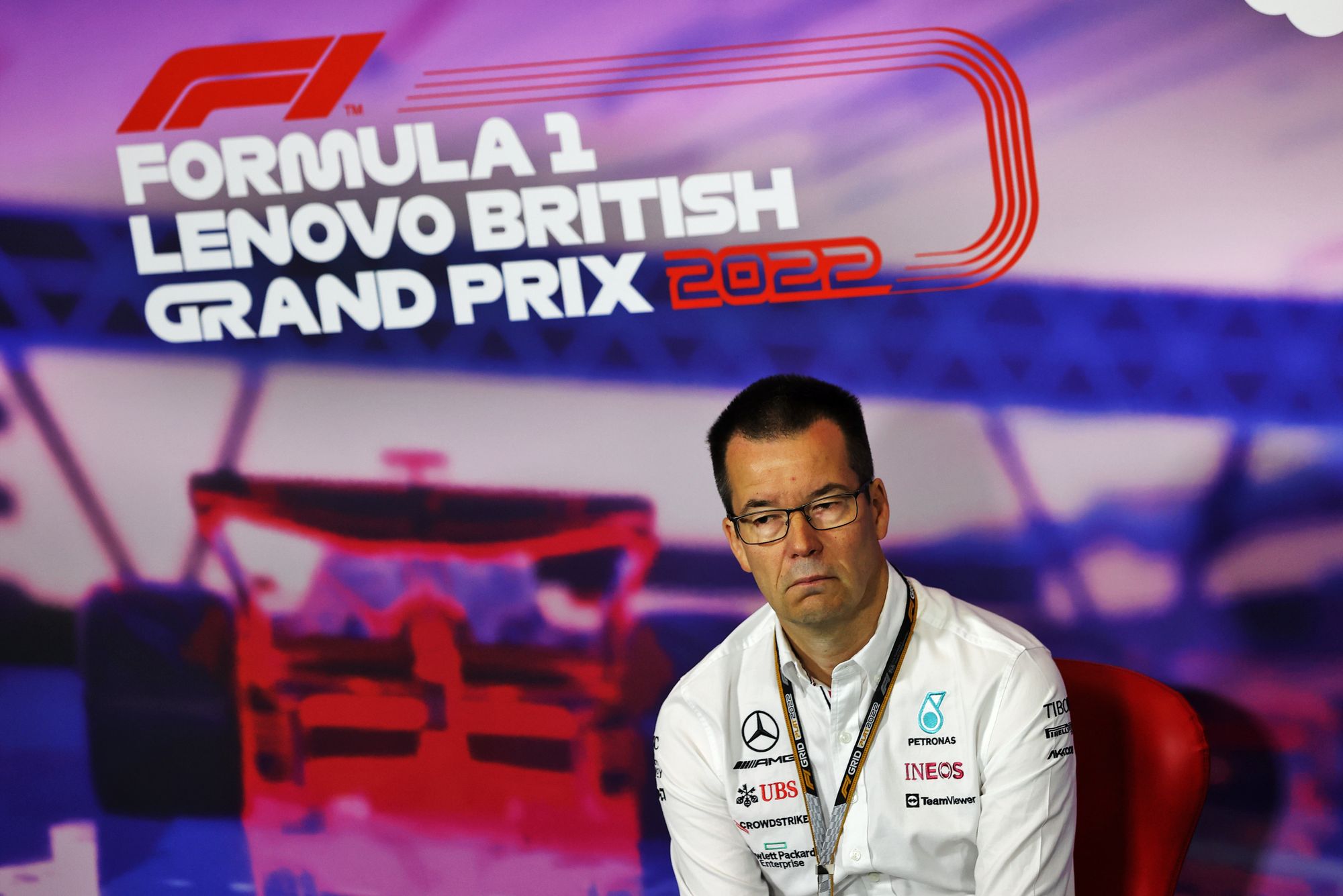 "With this plan now in place and in the process of delivery, Mike has decided to take a break from the sport in the coming months, before deciding upon his next challenge."
Elliott called it a "great privilege" to be a part of Mercedes through its eight consecutive constructors' championship victories and seven drivers' title triumphs.
"Although the last two seasons have not seen us winning races in the manner we aspire to, they have tested us in many other ways – and forced us to question our fundamental assumptions about how we deliver performance," he said.
"During the past six months, I have enjoyed developing the technical strategy that we hope can provide the foundations of the team's next cycle of success.
"I have decided that now is the right time to make my next step beyond Mercedes – first to pause and take stock, after 23 years of working flat-out in this sport, and then to find my next challenge.
"I would like to thank my team-mates for a fantastic 12 seasons together and wish them every success for the years to come."
---
The Race says
Scott-Mitchell Malm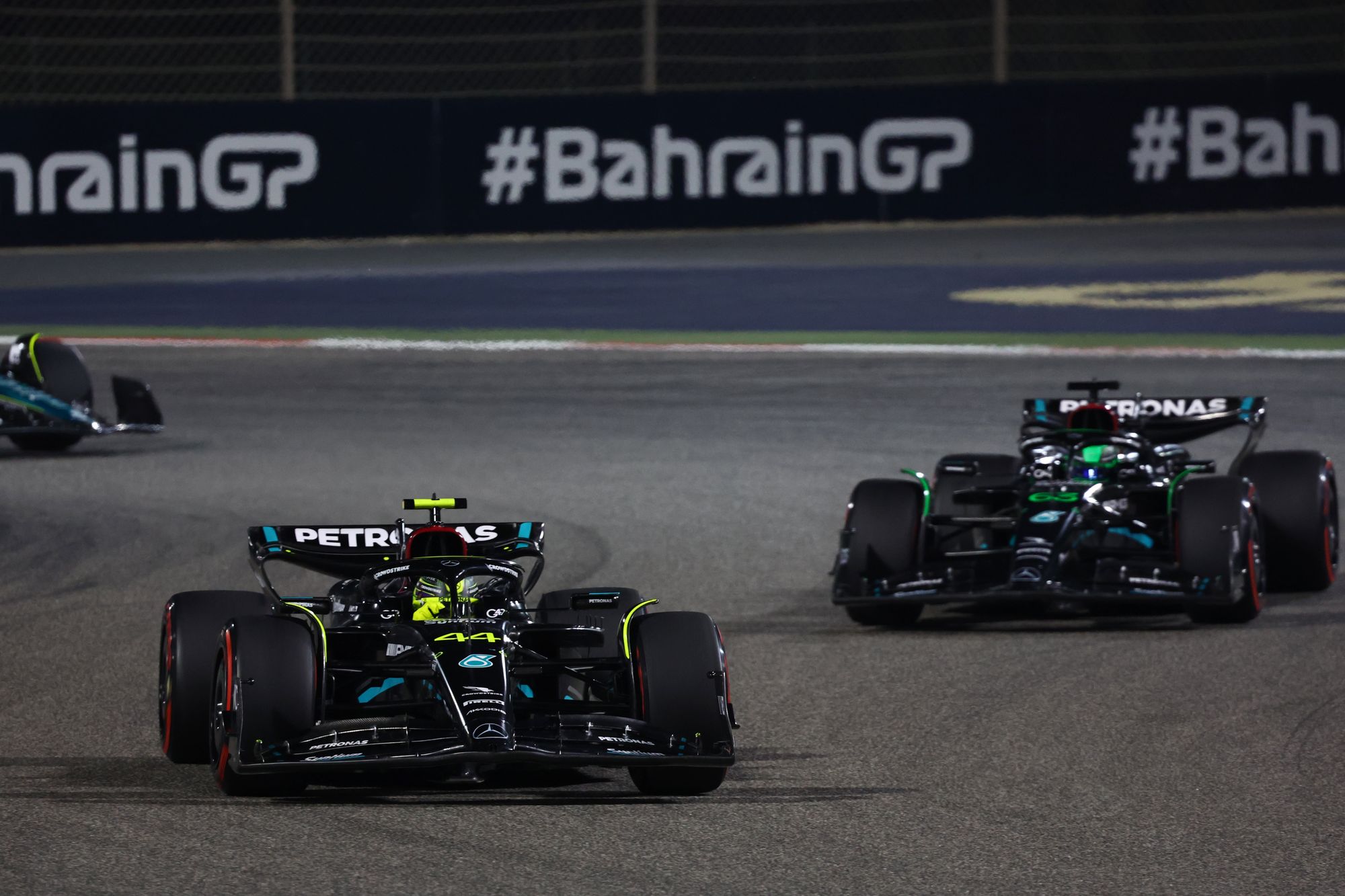 As the technical director under which Mercedes created its 'no-sidepod' design, to some people Elliott came to unfairly represent Mercedes' flawed direction and its confused state in this ruleset. So, it may be that some view his departure now as an inevitability and a chance for Mercedes to finally move on from its difficult start to this ruleset.
But without knowing the ins and outs of the last 18 months at Brackley, it is uncharitable to frame Elliott's time at the team and his exit like that.
First of all, he was an important member of the technical team throughout its domination of the championship, so his ability is beyond question. More recently, though he was the technical director, he was not a solo figure in the creation of the controversial sidepods or the faith Mercedes showed in them. He was just, given his position, the man who constantly had to either justify them or explain (repeatedly) that car concept goes beyond sidepod designs.
That said, Elliott seemed to feel he was not excelling in the role as he wanted to. Mercedes must have agreed to some extent as it green-lit him moving into the chief technical officer role, with Elliott's predecessor James Allison returning from being CTO to be the technical director again.
Allowing that reshuffle showed Mercedes had no interest in throwing Elliott under the bus and axing him outright. He would have retained some input in Mercedes' short-term firefighting and trying to rescue the 2023 car and plan for 2024 but had a bigger remit including the vital role of charting a course for the new technical regulations in 2026.
Whatever perceptions there may be of Elliott's contribution to Mercedes' underachievement at the start of these rules, he would not have held such a significant position for so long were he not highly rated and effective.
What we don't know, of course, is how well he performed in the CTO role and – if it was all working as intended – why he would need to, or want to, leave now to work out what to do next.
But his career long preceded the roles he became better known to F1 fans in, so he may have decided that this is just a good time "to pause and take stock", as he put it - with Mercedes seemingly reaching a better state of understanding of its current issues and, under Elliott's guidance, setting itself up for a better future as well.
Having sampled top-level technical jobs at a truly great team, Elliott will probably find it difficult to find vacancies of a similar profile in F1, assuming he decides he even wants to remain involved in this world. But if he does, then his experience and his success at Mercedes - irrespective of the last couple of years - would make him an obvious asset to plenty of projects on the grid.
---
Wolff said he had "mixed feelings" about Elliott's departure.
"Mike has been one of the pillars of the team's achievements over the past decade," Wolff said.
"And it's with truly mixed feelings that we say goodbye to him today. Mike is a fiercely intelligent technical brain and a great team-player; he has made a strong contribution not just to winning racing cars but also to building the culture of our team.
"But on the other side, it's clear that he's ready for new adventures beyond Mercedes – so I know this is the right step for him to take, too. He leaves the team today with our thanks for the effort, commitment, and expertise he has brought to the team over the past 11 years – and our very best wishes for the future."