McLaren team principal Andrea Stella isn't prone to hyperbole, so when he described Lando Norris's Mexican Grand Prix race drive as "masterpiece" that resembled what many regard as Fernando Alonso's greatest Formula 1 win, you can be sure it was something special.
Stella played an integral part in Alonso's legendary victory from 11th on the grid in the 2012 European Grand Prix at Valencia as his Ferrari race engineer. He therefore knows exactly how well-executed that victory, which culminated in an around-the-outside pass on Romain Grosjean's Lotus to take the lead, was.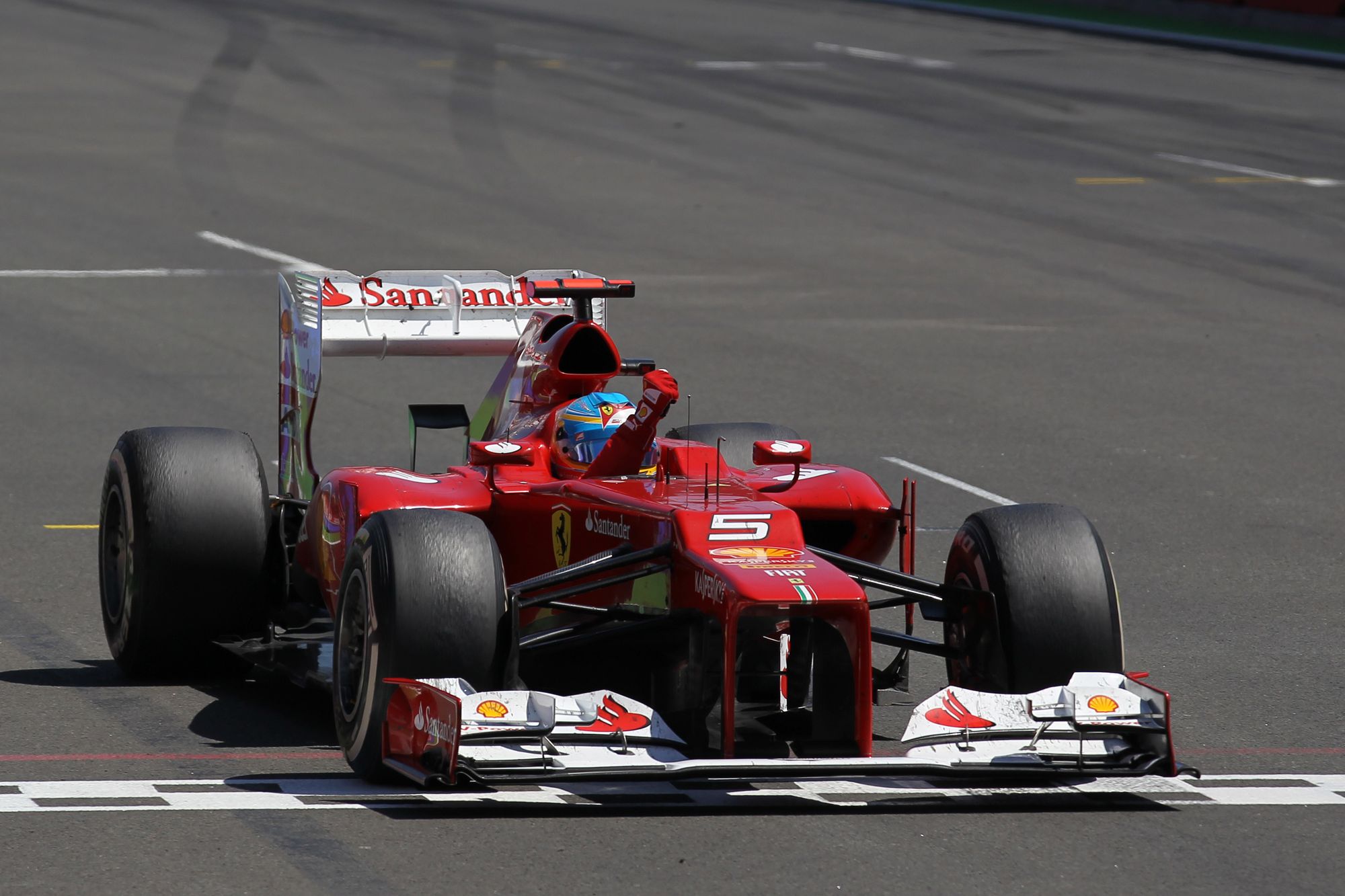 He described Norris's drive from 17th on the grid to fifth as "one of the best of all", which for a man who has also worked with Michael Schumacher is the highest praise for Norris.
"Will Joseph, his race engineer, turned to me and said 'that's one of the best of Lando'," said Stella when asked to appraise Norris's race. "I said, 'Will, that's one of the best of all.
"[There were] so many overtakes in Mexico when everyone was saying it's so difficult to overtake while managing power unit temperatures and maybe doing lift-and-coast. I'm just impressed. One of the best races for a driver.
"This made me think of Valencia 2012, where we started 11th and won the race."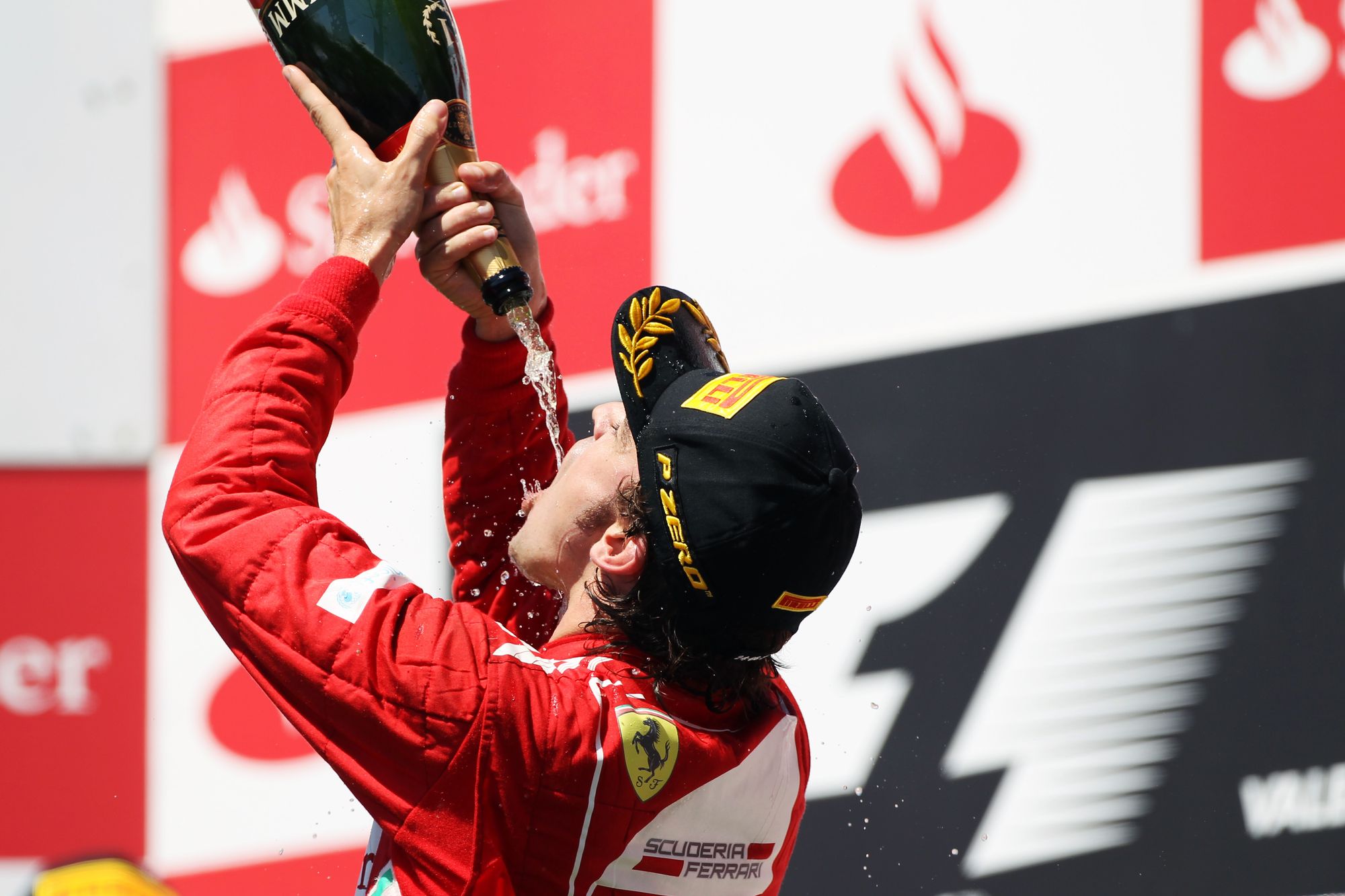 You might assume this is just a team boss being effusive about their driver, and certainly this wouldn't be the first time such feats had been exaggerated by someone at the helm of an F1 team. But Stella is sincere, and an analysis of Norris's race shows just how good it was.
Even the bare numbers are impressive. Norris wasn't assisted by any outrageous swings of good fortune. Even the red flag actually went against him in a race where he made 13 on-track passes for position.
Yes, the McLaren was potentially the second-best car on race day, with Stella suggesting it was vying with Lewis Hamilton's Mercedes on pace, but given the unique demands of Mexico City to do a race like this that while managing the brake temperatures, tyre temperatures, power unit temperatures is remarkable. Just witness the struggles of George Russell by comparison, who felt he was "driving on ice" in the last 15 laps after being forced to back off for cooling reasons and losing tyre temperature he never regained.
The reason Norris's superb drive only netted fifth is primarily that he braked too late into Turn 12 on what turned out to be his sole Q1 lap. As he put it, "it was quite silly of myself to push as much as that" on a lap where he could have cruised into the next phase of qualifying. It left him 17th on the grid and with a huge amount of work to do.
STINT 1 - ROLLING THE DICE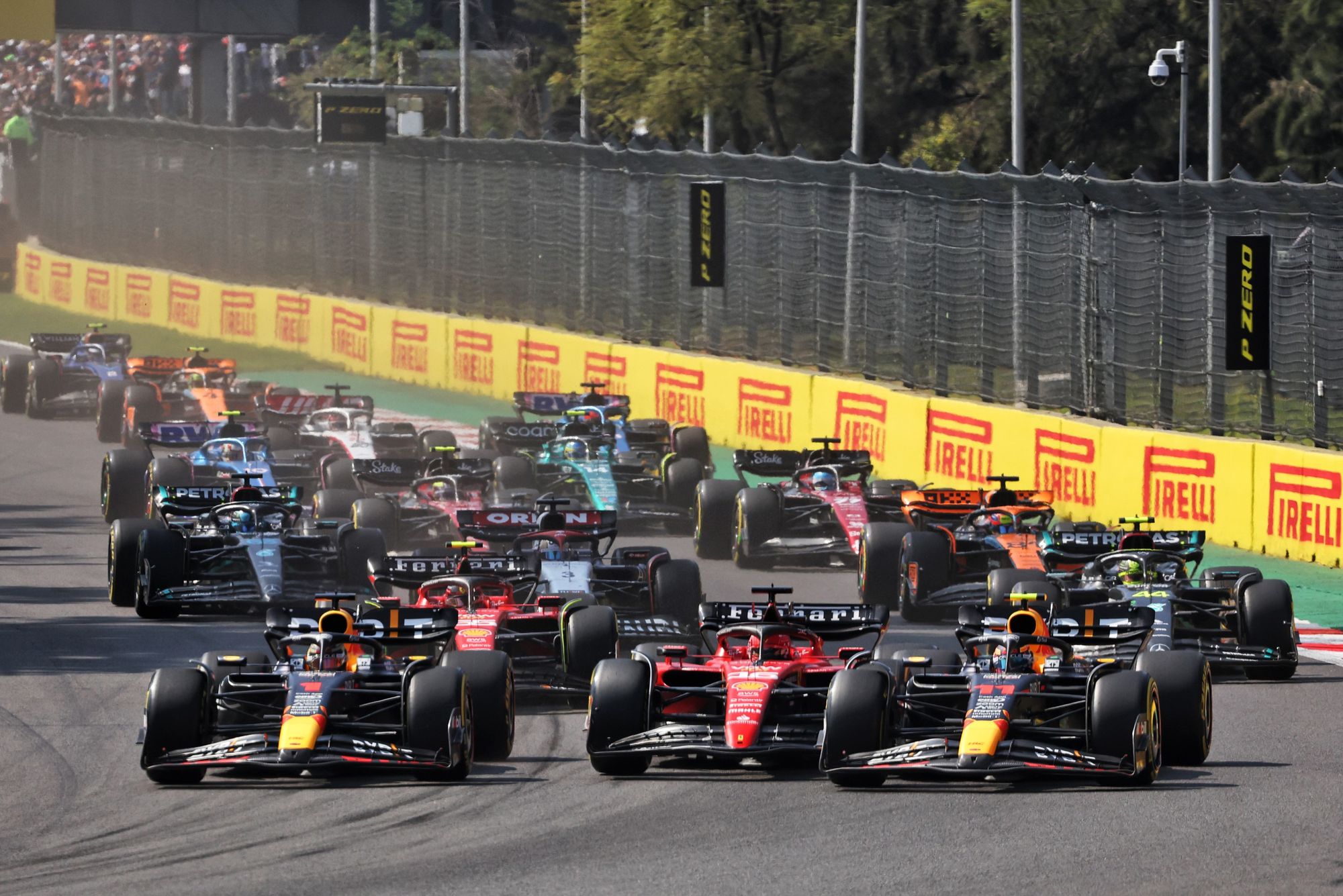 McLaren opted for an attacking strategy by putting Norris on softs for the start. That was a risky approach and he was the only driver to run the soft in the grand prix. As Stella said, "we wanted a strategy that gave us as much free air as possible", meaning a short, sharp attacking opening stint.
Norris didn't actually make any ground at the start. Despite a good launch, he couldn't find any space to make gains (and actually lost ground) - before establishing himself in 16th place by passing Esteban Ocon on the run out of Turn 3.
"It just helped me a bit at the start, off the line," said Norris of the soft gamble when The Race asked him about the decision. "It's always tough in Turn 1, can go your way, can not go your way but I think we played everything smart."
With the first lap not really going his way and a net gain of just one place thanks to Sergio Perez's elimination, Norris settled into the opening stint.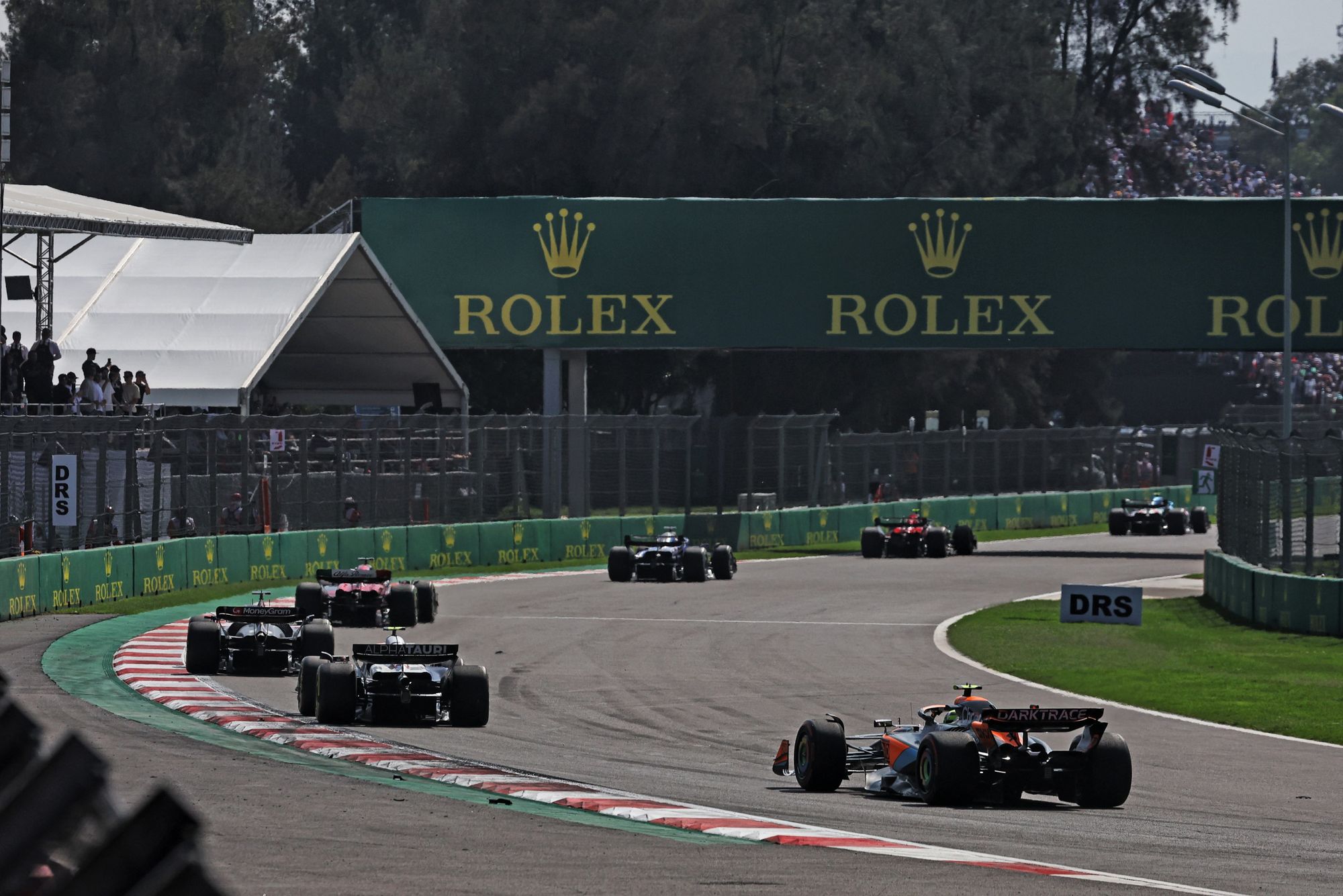 As early as the start of lap two he was warned by Joseph that "the car is hot" and told to pull to the right in the search of clean air to maximise cooling. There were multiple requests to do this during the first stint.
Norris chased Tsunoda during the first stint but found the AlphaTauri to be too quick through the last corner to get close enough to make a move even using the DRS. They were briefly separated by Alonso, who Tsunoda passed early on before Norris made a move on the damaged Aston Martin on the run to Turn 1 to take 15th.
That was the only on-track overtake he made during the opening stint, although he was menacing Tsunoda when the AlphaTauri driver struggled after an off trying to pass Kevin Magnussen at Turn 2 and pitted the following lap. That gave Norris a little free air with the luxury of running two more laps thanks to Tsunoda's slow stop. He pitted at the end of lap 11 to take hards, emerging ahead of the AlphaTauri in 11th place.
STINT 2 - THE CHARGE AND THE MISCUE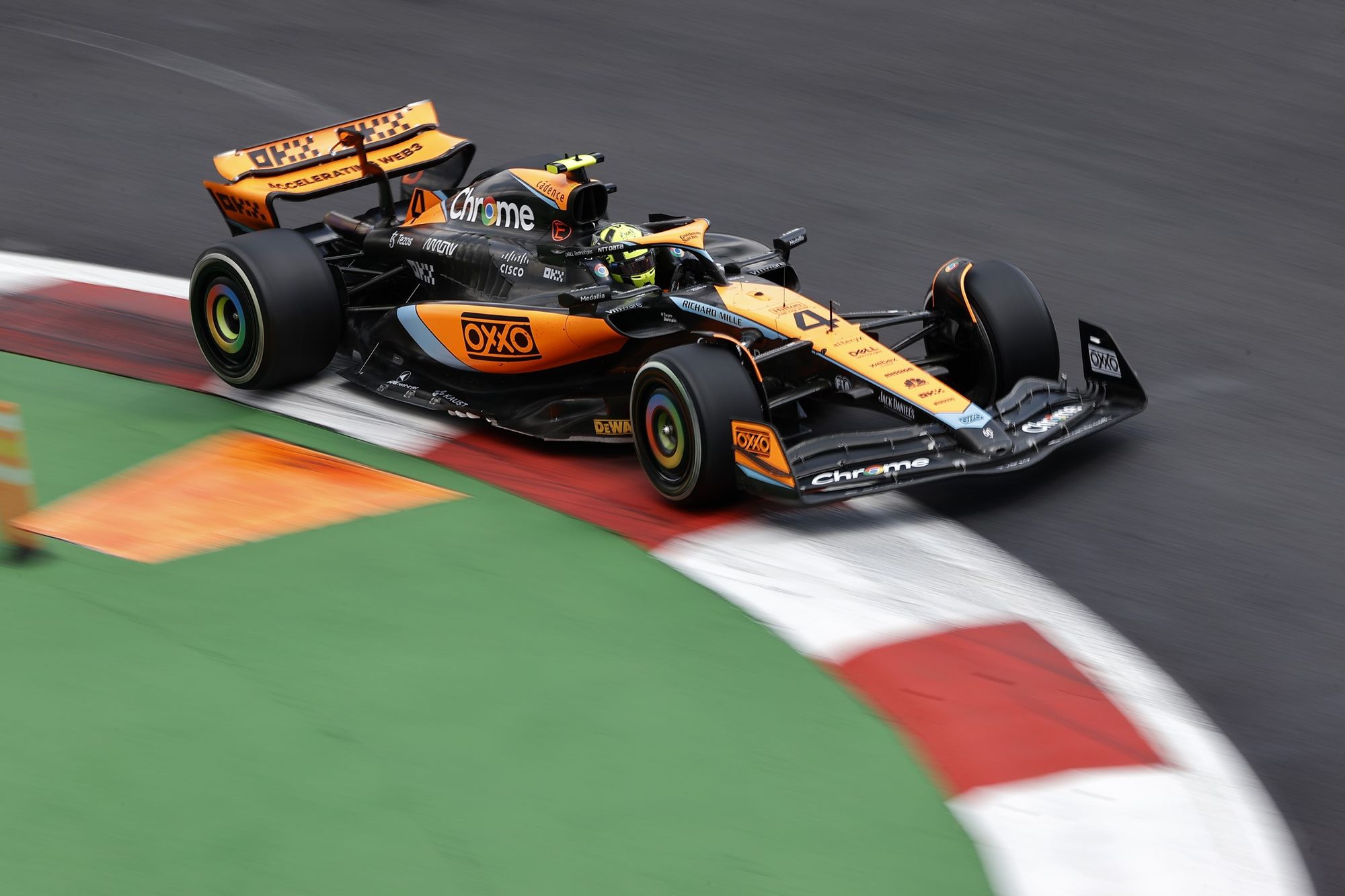 At this point, Norris had a clear track and the team already had its sights on the lower points positions - with time checks initially to eighth-placed Nico Hulkenberg and later Mercedes driver George Russell, who was ahead of the Haas. But first, Norris had to catch then clear some traffic.
Ahead was a group of the two Aston Martins being chased by Ocon. Norris emerged from the pits just under 18 seconds behind that group, but caught Ocon at a rate of 1.75s per lap, and all the while ensuring he still had the grip to make passes once with the cars ahead.
He passed Ocon through the first complex on lap 22, which combined with Zhou Guanyu putting put him 16th. He then dispatched Alonso next time round, ending the lap 14th once Logan Sargeant had pitted. Stroll had pulled a small gap while this was going on, meaning that Norris had to spend a little time reeling him in again before making the pass into Turn 1 on lap 26. That meant 11th place given Tsunoda and Magnussen had pitted.
Such was Norris's progress that he was giving Mercedes headaches.
George Russell was frustrated to be called in for his pitstop at the end of lap 26, but was told it was because of the undercut pressure Norris was exerting. Russell stayed ahead, and once he stopped he started to pull away again, but it shows that by this point of the race Norris was tracking for a good result. Having already overtaken Valtteri Bottas, he moved up to eighth when Williams driver Alex Albon stopped on lap 30.
Then came a key moment that could have helped Norris – Magnussen's big accident.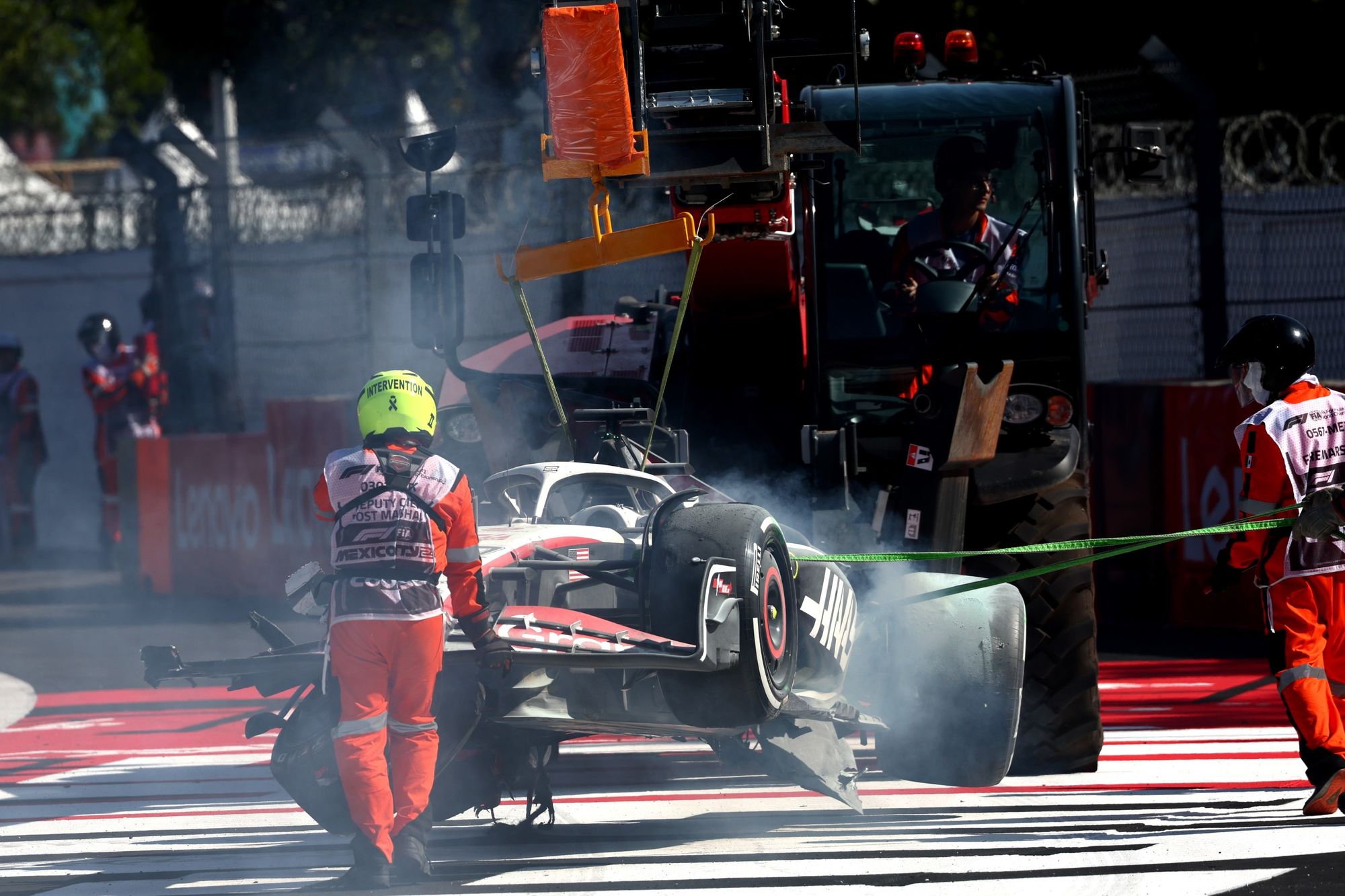 By this point, Norris was well past the point at which his safety car pit window was in play so the logical decision was for him to come in. McLaren called him in at the last moment at the end of lap 33, with Norris committing in response - then immediately asking 'why?' and uttering an expletive.
Clearly, he realised having taken a good look as he drove past the scene that Magnussen's crash could very likely mean a red flag.
The stop cost him two positions, to Tsunoda and Magnussen and meant he was 10th when the red flag flew. He greeted that with another expletive over the radio, realising that it would have been better to stay out and that perhaps he should have given his thoughts on the state of the crash scene.
However, the pitstop call was understandable. Had the safety car not been upgraded to a red flag, it would have been a cheap pitstop that allowed Norris to get onto the medium Pirellis he'd use to the finish.
"We came in with the safety car, which would put us in a very strong position with a brand new set of mediums for the final part of the race," said Stella of the decision. "So we were like 'wow, that's perfect'.
"When the safety car came out Lando was still at the start of the second sector and we discussed [it] but then he was close to it entry and the call needed to be made. At the time we had just seen the fire and if it's a safety car we would be in a very strong position.
"Then it was a red flag and we lost two positions."
STINT 3 - ONE FOR THE HISTORY BOOKS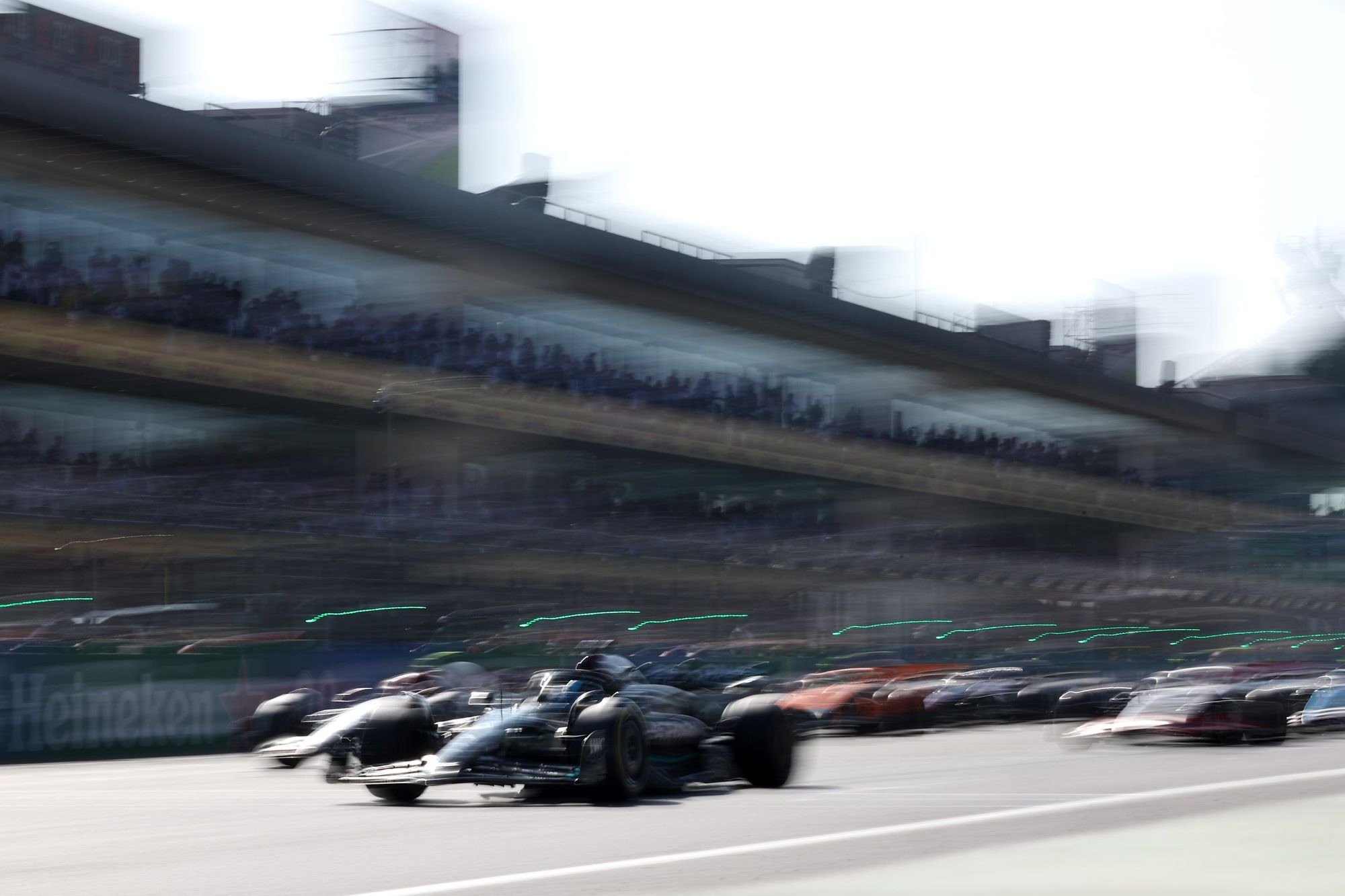 Norris took the restart 10th, which was a promising place to be given his pace and the fact he was on the medium tyre that proved a good choice for the final stint. But what made life difficult was the restart.
His launch was adequate, albeit not as good as he would have hoped, but things started to go wrong when first Hulkenberg moved right across his nose, forcing a hesitation. That allowed Pierre Gasly to get alongside on his left and Albon on his right, with the pair squeezing Norris and forcing him to back out. He then lost another three positions into Turn 1, albeit repassing Zhou through the following complex to hold 14th place.
"I enjoyed the whole thing apart from my restart," said Norris after the race. "I probably had to avoid quite a bit crash, just people coming across, probably not realising that people can be three abreast.
"I avoided two extremely big crashes, which would have been very nasty. A bit more self-awareness from some drivers would be great."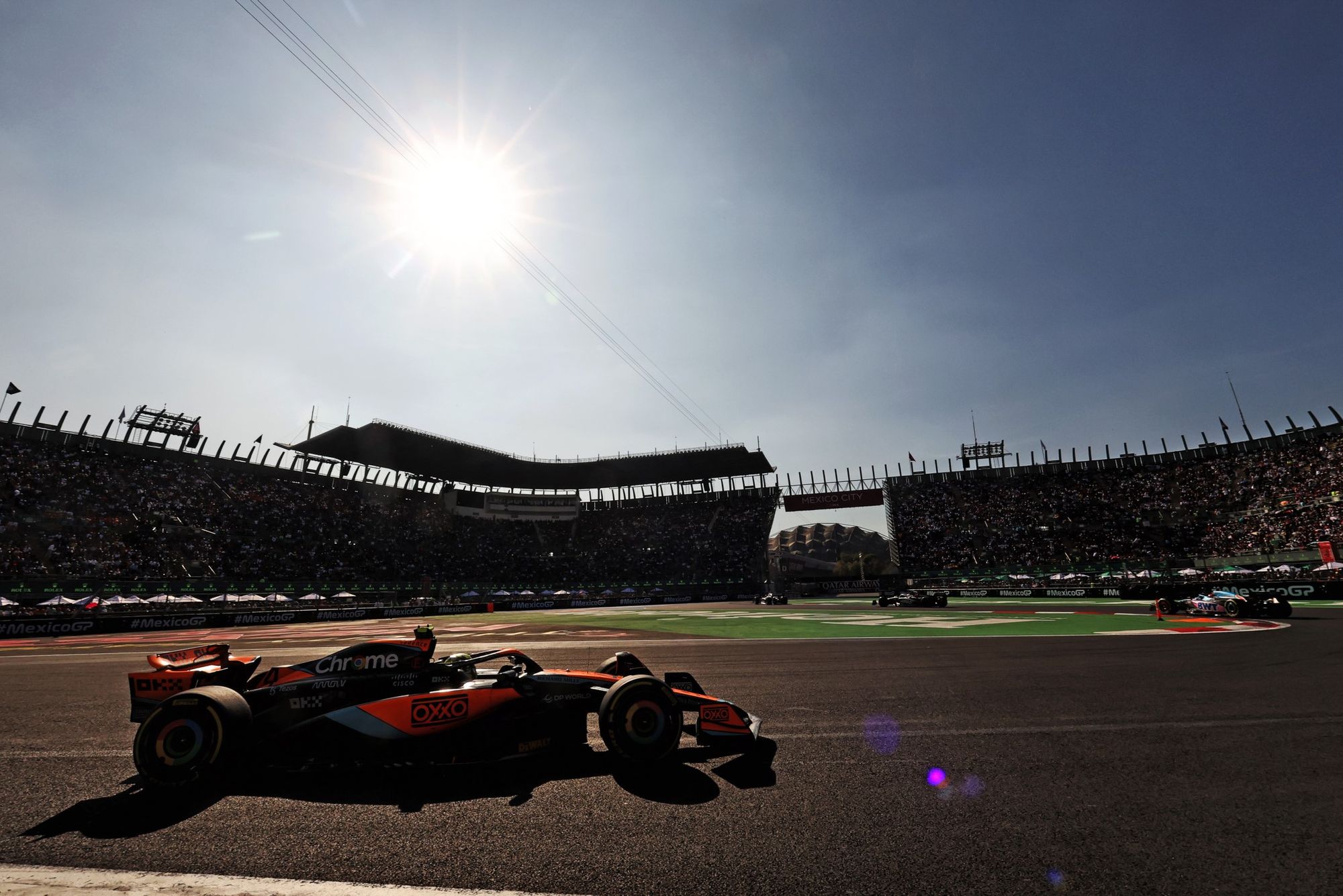 What followed was the most remarkable part of Norris's race. He overtook Bottas, Ocon, Gasly, Hulkenberg and Albon before being let through by team-mate Oscar Piastri on lap 56.
Piastri was carrying damage after being hit by Tsunoda, but by his own admission was struggling with tyre management and was simply slower than Norris throughout the race.
Norris then made short work of chasing down and passing both Daniel Ricciardo and Russell to secure a remarkable fifth place. And across that final stint, with all the overtaking that required, he lost only three tenths of a second per lap on average to Hamilton, with most of those losses in the first half of the stint. That proved he could have been a factor in the podium fight.
WHY WAS HE SO QUICK?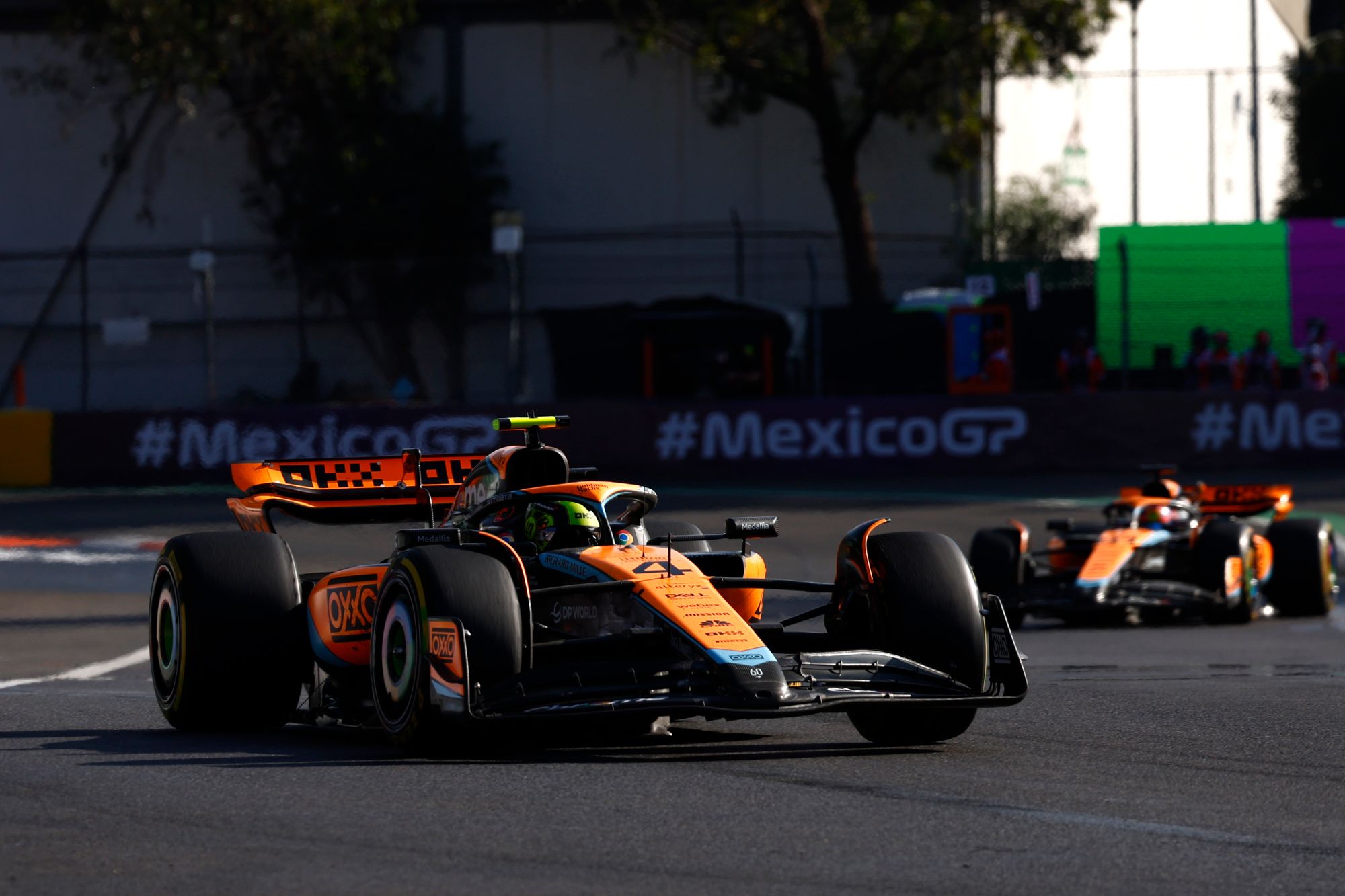 The McLaren was a fast car on race day in Mexico and had Norris qualified near the front there's every chance he could have finished on the podium, possibly as high as second. A fast car inevitably makes a strong race performance easier.
But what cannot be underestimated was the high-wire act Norris pulled off. Not only did he avoid any of the traps of this game of arch-management, always keeping the tyres alive, heeding instructions to lift-and-coast for cooling when required and making clean, efficient overtakes, he was also driving with great intelligence.
Norris has plenty of stylistic tricks in his toolbox. The real art of managing F1 cars in extreme conditions is in maximising pace while doing so. Watching Norris's onboards, he was very effective in ensuring his corner-entry speeds were correct, not overstressing the car mid-corner and demonstrating elegant kerb use.
The latter simply means, rather than monstering the kerbs, working with them and ensuring the car is at the right attitude to ride them without working the car too hard. At times, he was using noticeably more kerb than those around him, but in an elegant way.
Had Stella been working for Ferrari in 1990, he might have likened Norris's driving to that produced by Alain Prost when he took his greatest victory in Mexico.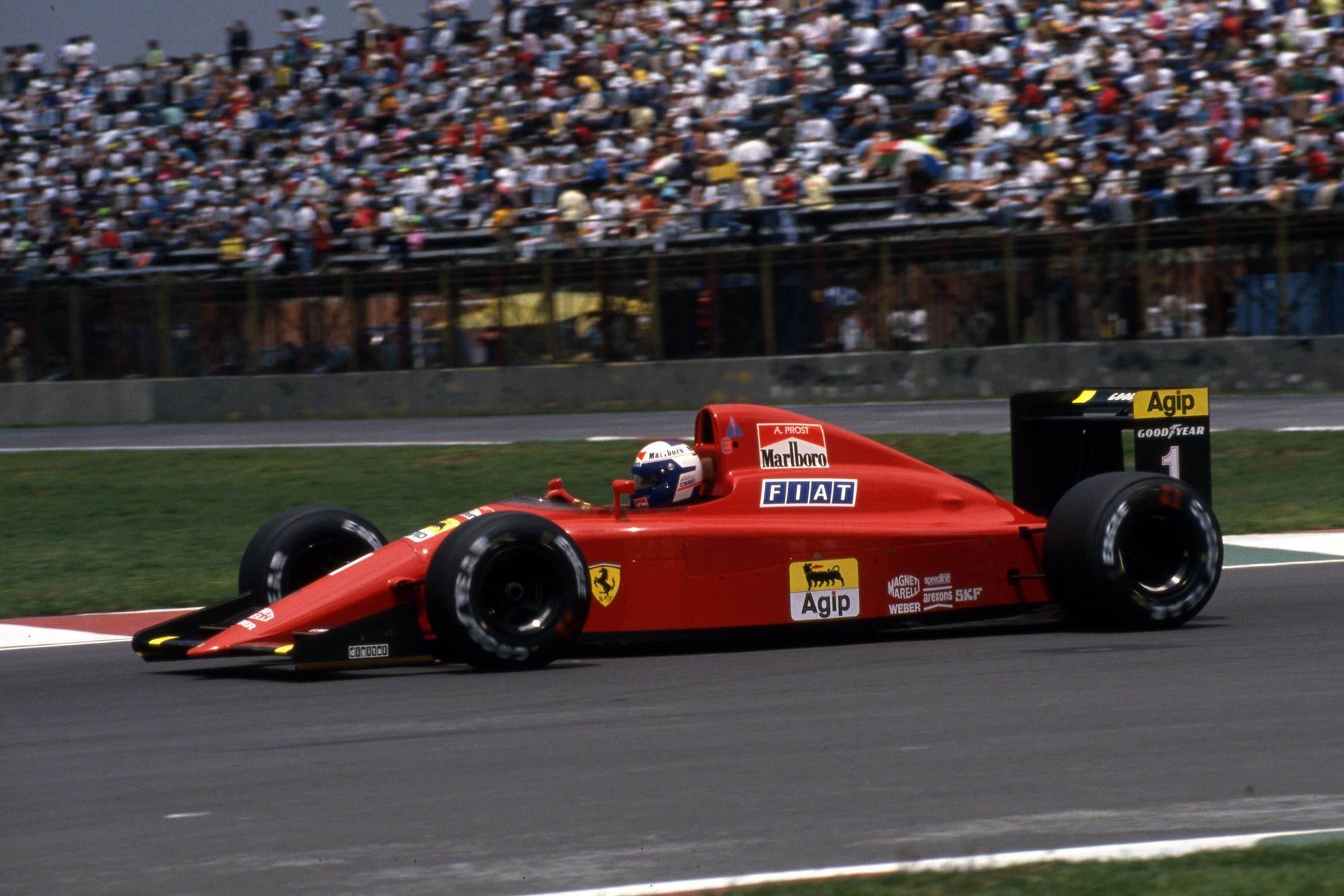 This exhibits how sharp a driver Norris is. Which means he certainly should have voiced an opinion about the likelihood of a red flag when the second pitstop was being considered - he instantly realised the potential implications of that stop so grasped the situation.
But beyond that, he drove a remarkably intelligent race, and one that didn't require many instructions from the pitwall to pull off.
A DISAPPOINTMENT IN THE END
There is an element of what might have been to this weekend. Norris's drive to fifth on Sunday was great, but his weekend was fundamentally undermined by the Q1 error. But Stella preferred to accentuate the positive.
"On one side, we are excited having seen this kind of masterpiece," said Stella. "On the other side, like Lando said on the inlap 'guys, let's do a good job on Saturday and we can fight for podiums'.
"There is a little element of frustration. At the same time, if you asked me yesterday, I would [not] have thought we could have overtaken so many cars. So I'd rather take the positive out of this race and I hope that the entire team at the factory and all the fans receive the same sort of message - we are there, we don't give up, we are competitive but we need to do a better job overall over a race weekend."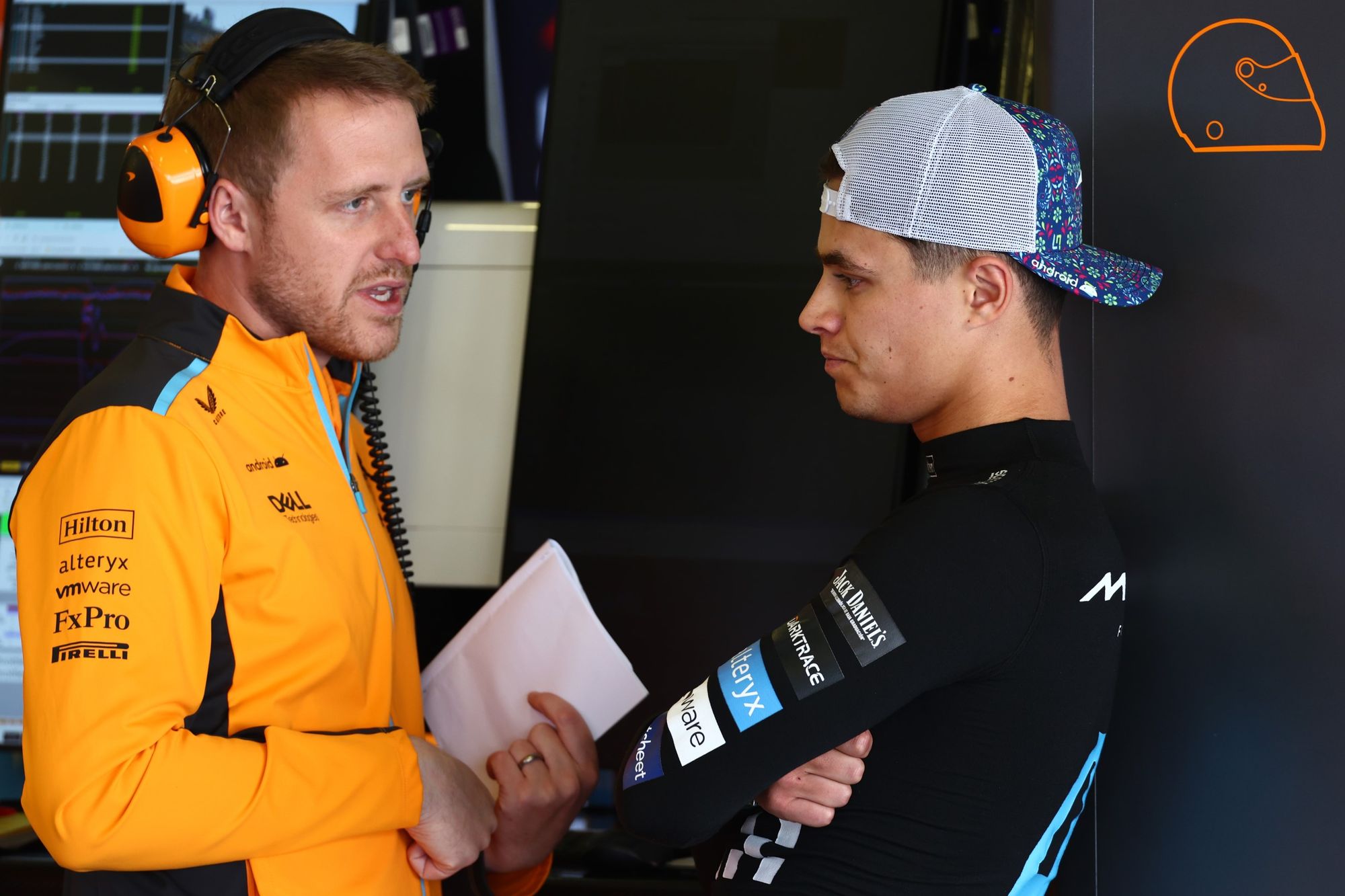 While Norris was delighted with the race itself, he couldn't hide the wider disappointment.
"People complain [about] why I'm so disappointed at times," said Norris shortly after the race. "It's because of days like today. Of course I'm going to be disappointed, there's a chance to finish on the podium and get another trophy, score more points.
"Why would I ever be happy about a day like yesterday? I know what we're capable of doing and when you have a day like today, you think of the what could have been.
"[There's] too many what-could-have-beens at the minute. I just need to tidy some things up and things can start to roll."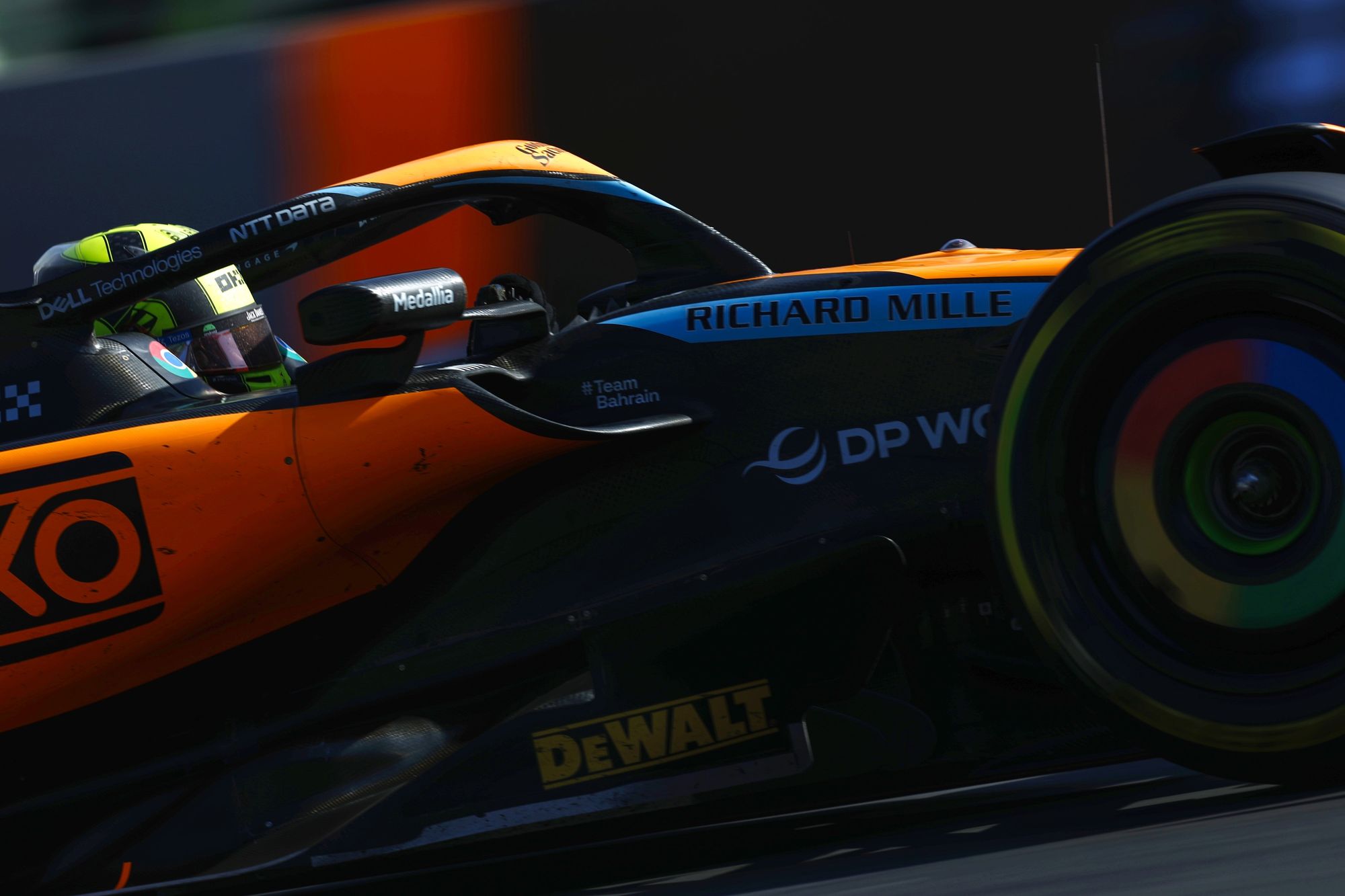 There's a quality that shows why Norris is unquestionably capable of being a serial race winner once in the position to do so. He sets high standards for himself and errs on the side of being too hard on himself. But that's the mentality of a winner.
Add that to the speed, intelligence and artistry of his remarkable Mexican GP drive - and it shows why so many regard Norris as a potential superstar once in title-challenging machinery.