Though Max Verstappen beat Lewis Hamilton to the 2021 Formula 1 world championship, many neutrals found it hard to split the two on quality of performance last season and would've seen either as a thoroughly worthy champion given the level they both performed at.
And that means Hamilton's 2021 campaign has to go down in F1 history as one of the best by the losing driver in a championship fight.
It's far from the only one that could challenge for that honour, though.
In fact the list of brilliant performances by drivers who came off second (or even third) best in F1 title fights is so long we didn't dare rank them in order, but have simply selected our personal picks of most admired 'losing seasons'.
Fernando Alonso
2012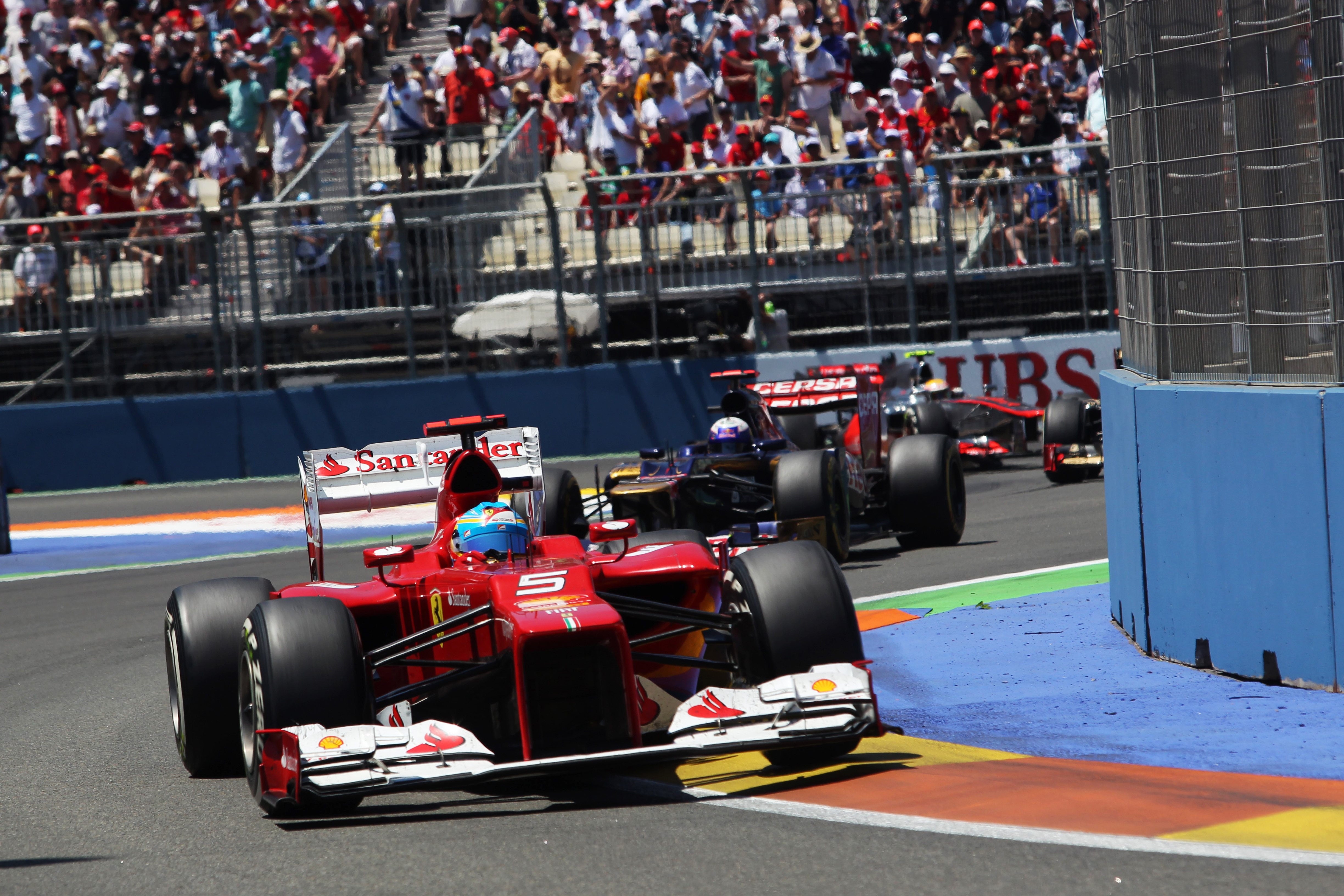 The 2012 Ferrari had no business getting anywhere near a world championship title but did so thanks to the tenacity and brilliance of its lead driver Fernando Alonso.
The car began the season with a serious aerodynamic flaw which was soon understood but couldn't be corrected until Spain in May for round four.
But at a wet Sepang he was magnificent in victory from ninth on the grid in a car that was 1.3s off the pace in the dry.
That kept Alonso in points contention so that when the car's obvious flaws were fixed, he was able to sustain a title challenge – with some wonderful performances, none more so than a brilliant fighting victory in Valencia from 11th on the grid.
In between times he locked onto every half-chance, notably when the weather came to his aid in winning at Hockenheim.
Together with Red Bull's initial difficulties adapting its car to the banning of exhaust blowing, it allowed him to take the fight to Sebastian Vettel all the way to the Brazil finale. It represented the most sustained level of driver performance of the season. – Mark Hughes
Alain Prost
1983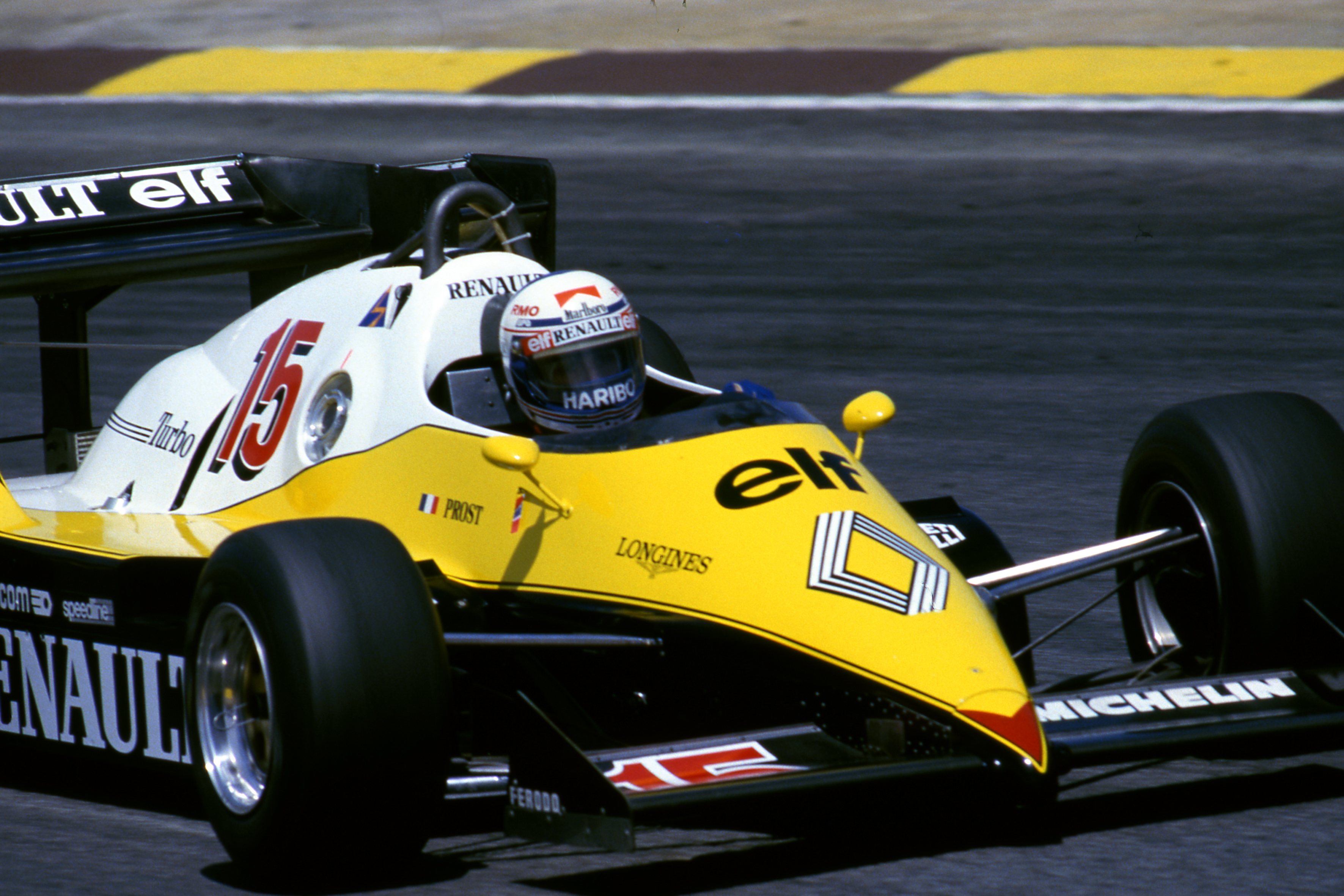 The first F1 title won by a turbocharged engine had boosted drama too, as the 1983 championship was decided in Nelson Piquet's favour by just two points.
Alain Prost of Renault was Brabham and Piquet's closest rival while the Ferraris of Rene Arnoux and Patrick Tambay were always ready and willing to steal points, especially Arnoux in the second half of the year.
Reliability played as much a role in this bout as anything. Entering the 12th race of the season, Piquet had three retirements to Prost's zero and the latter led by 14 points, but then both drivers retired in that race as they collided when Prost attempt to overtake Piquet at Zandvoort, locking up and side-swiping Piquet at Tarzan.
Prost also retired from the next race with turbo failure, but going into the Kyalami finale he still led by two points.
Then a turbo failure combined with a Piquet podium decided the title in the Brazilian's favour and Professor Prost had to wait another two years for a first title. – Jack Benyon
Ayrton Senna
1989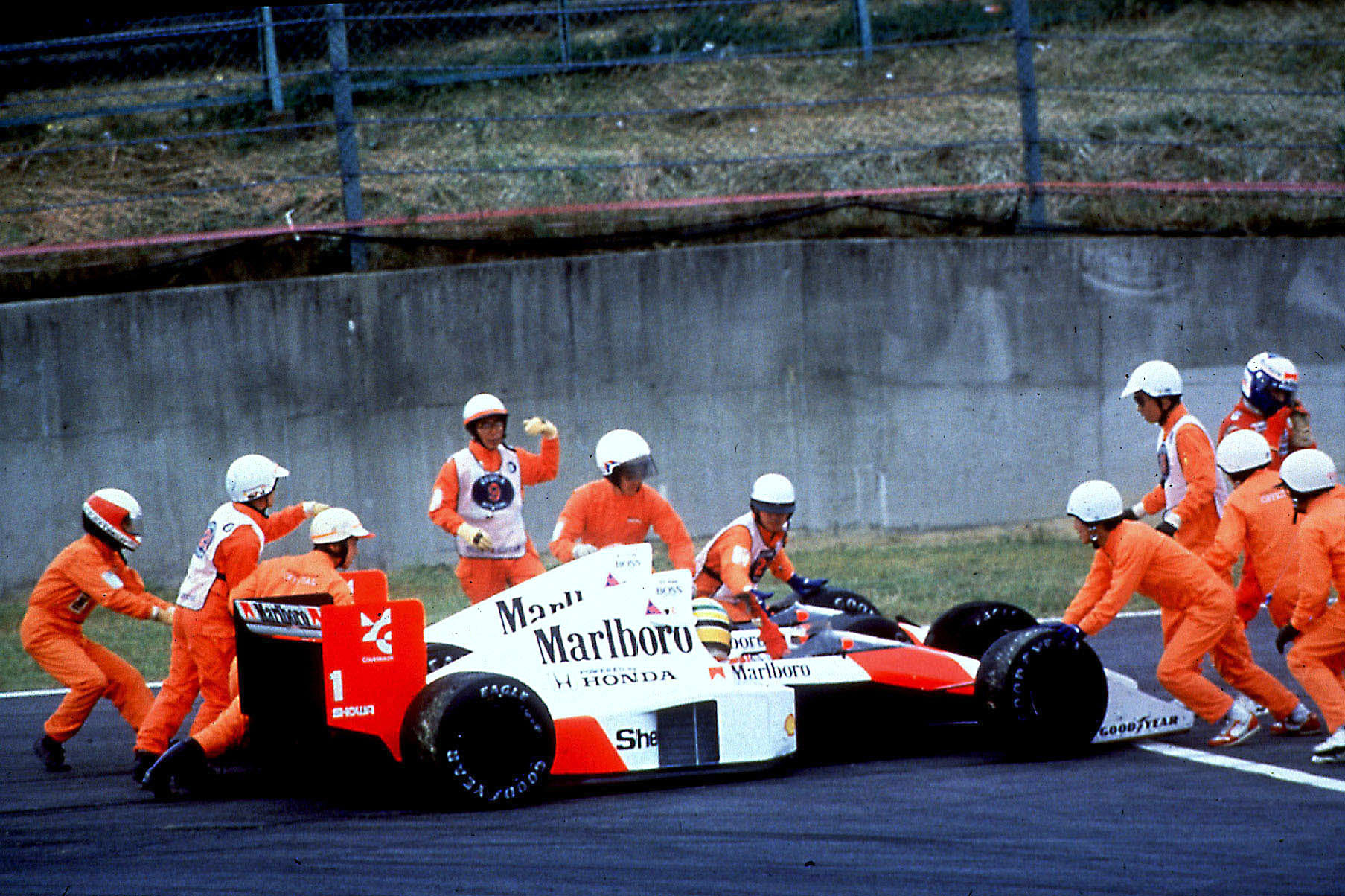 The key stat of 1989 was Ayrton Senna's 13 pole positions to McLaren team-mate Prost's two – yet it was Prost who won the title.
Senna won six of the 16 races (to Prost's four) but only scored in one other, and that was a second place. The nine non-scores – including a disqualification after winning at Suzuka on the road – proved painfully costly, and Senna bore very, very little blame for them overall.
This wasn't as simple as a case of bad luck robbing the faster Senna of a deserved title. Prost was wily enough to know he didn't necessarily need to outpace Senna (and definitely didn't need to outqualify him) to end up outscoring him.
While you could make a case for his fruitless 1993 pursuit of Prost and a much faster Williams in this feature too, it's 1989 that has to rank as the title that got away for Senna.
And when it comes to the Suzuka collision that settled things, it's hard to imagine Prost turning in quite that early if it was a rival who he didn't have a lot of very fractious history with diving down his inside. – Matt Beer
Lewis Hamilton
2021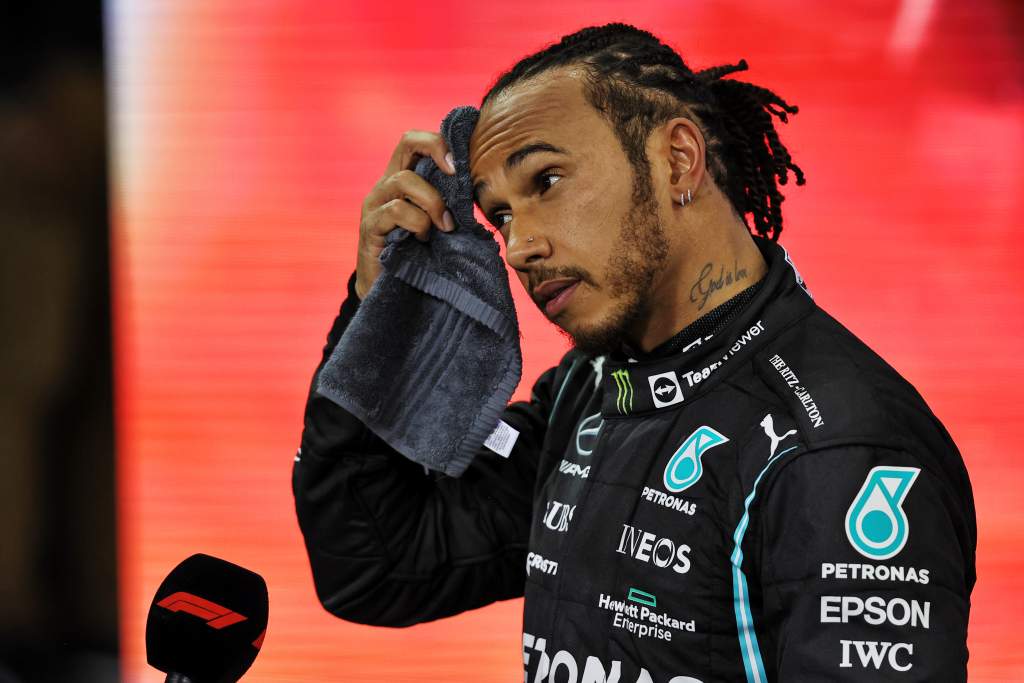 The 2021 season was fought over 22 races between two different teams and two drivers of extraordinary ability. There were setbacks, collisions and animosity aplenty.
Whoever emerged on top of this would have won a battle for the ages. Whoever lost was going to be on the receiving end of one of F1's hardest-to-accept defeats – and would therefore be a strong contender in this list regardless of how the championship was settled.
The case for Hamilton's 2021 is based on that context then strengthened by the circumstances of the finale.
Hamilton's season wasn't perfect but he was going to end it as the world champion in a straight fight, after the longest season in F1 history and one of the most fraught. The way the FIA handled the late safety car denied him the title.
It's worth acknowledging that the circumstances of the last-lap shootout could have arisen even if the safety car was handled by the book, with an outcome just as dramatic and just as heart-breaking for Hamilton.
However, that wouldn't change the fact he came so close, after such a long and fierce fight, and only lost it because of – at best – freakish and deeply unfortunate circumstances.
Hamilton's not the only contender in this list of outstanding campaigns from exceptionally good drivers who are not responsible for losing the championship.
But I think the combination of his high-quality season, how he lost the title, and what he lost it by is unique. – Scott Mitchell
Graham Hill/Jim Clark
1964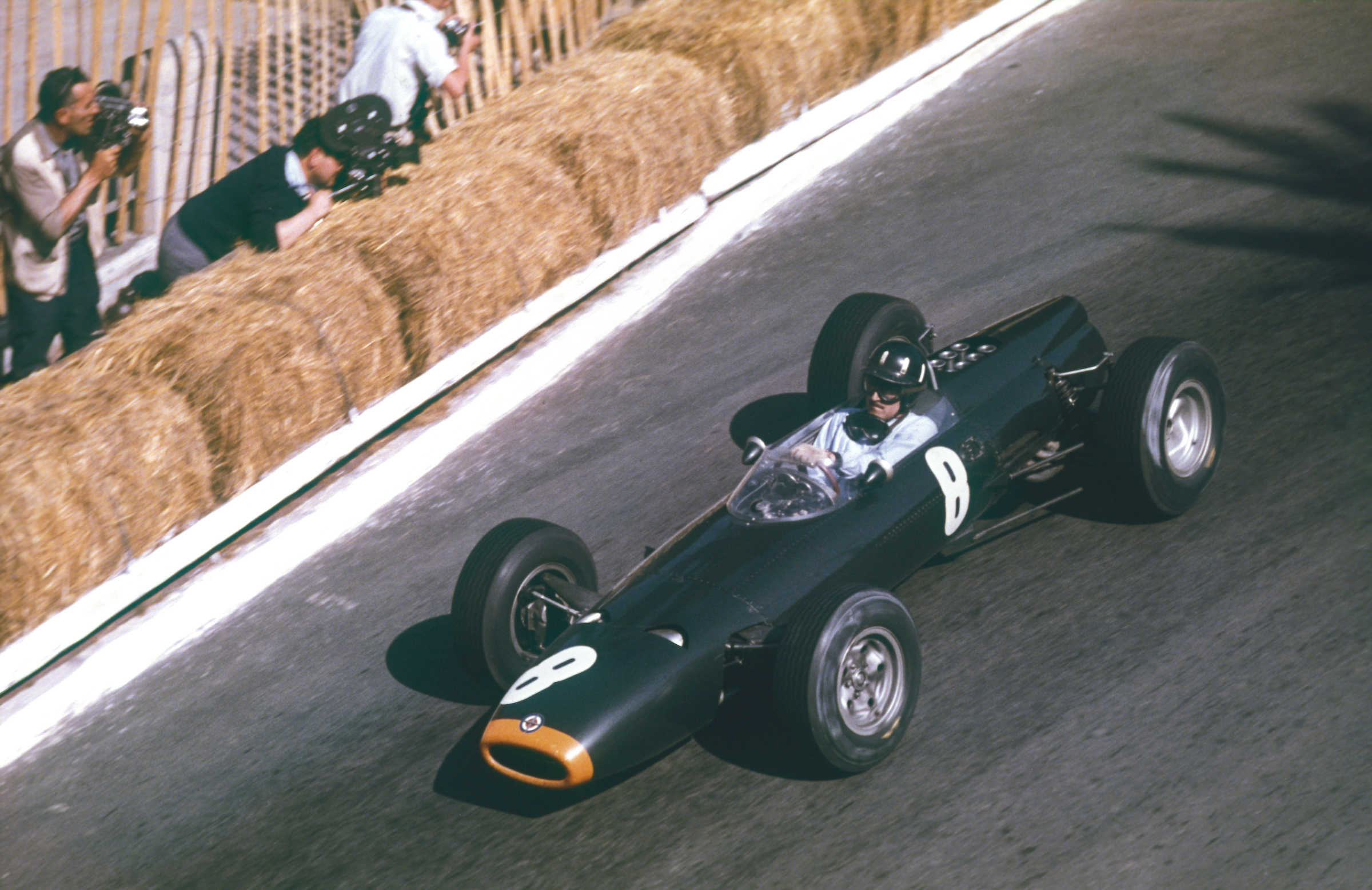 This season may have had a popular winner in John Surtees, then and now the only driver to win top-level motorcycle and Formula 1 titles. But it could have been a very different outcome.
Surtees had a woeful start to the year in the new Ferrari 158, retiring from three of the first four races.
Main rival Graham Hill in a BRM P261 may have won the first race of the season in Monaco but his year wasn't flawless either as he didn't win again until the penultimate round where beating Surtees at Watkins Glen set up a thrilling finale in Mexico.
It took place on the initial Magdalena Mixhuca public park track which has morphed into today's Autodromo Hermanos Rodriguez, and Hill led by five points over Surtees with Hill's future team-mate Jim Clark – boasting three wins but four retirements from the year – a further four points back and in the hunt now in Lotus's 33 having started the season in the 25.
Clark took pole position with Surtees fourth and Hill in sixth. In the race, Clark's leading position made him favourite, especially after Hill was rear-ended while battling for third which bent his exhaust and left him down on power.
However, on the penultimate lap in a finale almost as dramatic as 2021, Clark's engine seized and Surtees came home in second – after Lorenzo Bandini's Ferrari moved over to let his team-mate past – to seal the title.
With the six best scores counting, Surtees took the title, although with all scores taken into consideration – even with the disaster in Mexico, Hill scored two more points than Surtees.
Clark also had reason to be upset with the result after winning more races than anybody else. – Jack Benyon
Carlos Reutemann
1981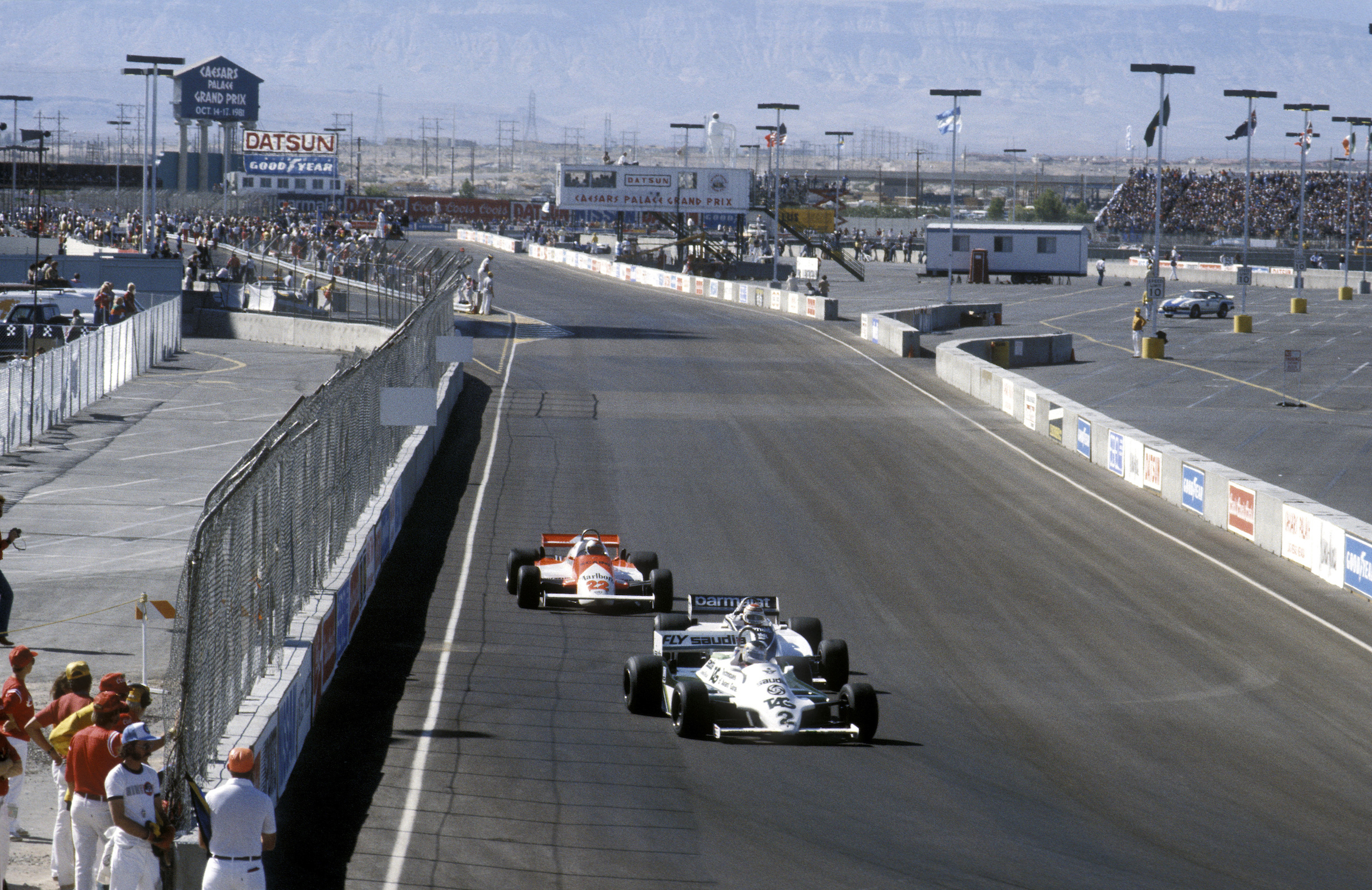 Quite why the late Carlos Reutemann capitulated the 1981 title in such turgid fashion at Las Vegas in November is one F1's more mythical questions.
He had, after all, left the ninth of the 15 rounds that season (the British Grand Prix) with a 17-point advantage over rival Nelson Piquet.
Lole's early season consistency had title triumph written all over it. He wasn't off the podium in the first five races. These results included a brilliant, if controversial win at Rio, and a truly heroic victory at Zolder after a tragic pitlane accident just two days before.
But by Zandvoort, just three races after Silverstone, he and Piquet were level on points with three rounds remaining.
Even heading into that fateful final race at Las Vegas, he was a point ahead of the Brazilian and starting the race from pole position.
Seventeen laps into the race Piquet waltzed past for seventh place. That was the last the Brabham would see of the Williams all afternoon.
This was a title fight, but the Argentinian, who was within touching distance of a title that seemed to be destiny, seemed diffident in it ebbing pitifully away.
It was all the more abject because Piquet was only just holding on to the fifth place, and the points he needed to usurp Reutemann, due to crippling fatigue that saw him have to be helped from his BT49C in parc ferme.
Meanwhile, Reutemann's team-mate Alan Jones, in the same car, dominated the race, leading every single tour of the wretched Nevadan car park, while his bewildered team-mate finished a lapped eighth.
This was an unusual season, a true campaign of two halves for Lole.
Was it the mid-season switch from Michelin to Goodyear tyres that did it? Or maybe he was just unlucky that the nine points he thought he'd acquired from the (FOCA-only) South African Grand Prix at the start of the year were taken away through political machinations.
Or perhaps fate simply dictated that it was just not the right time for one of the 70s and early 80s most talented but changeable performers. – Sam Smith
Kimi Raikkonen
2005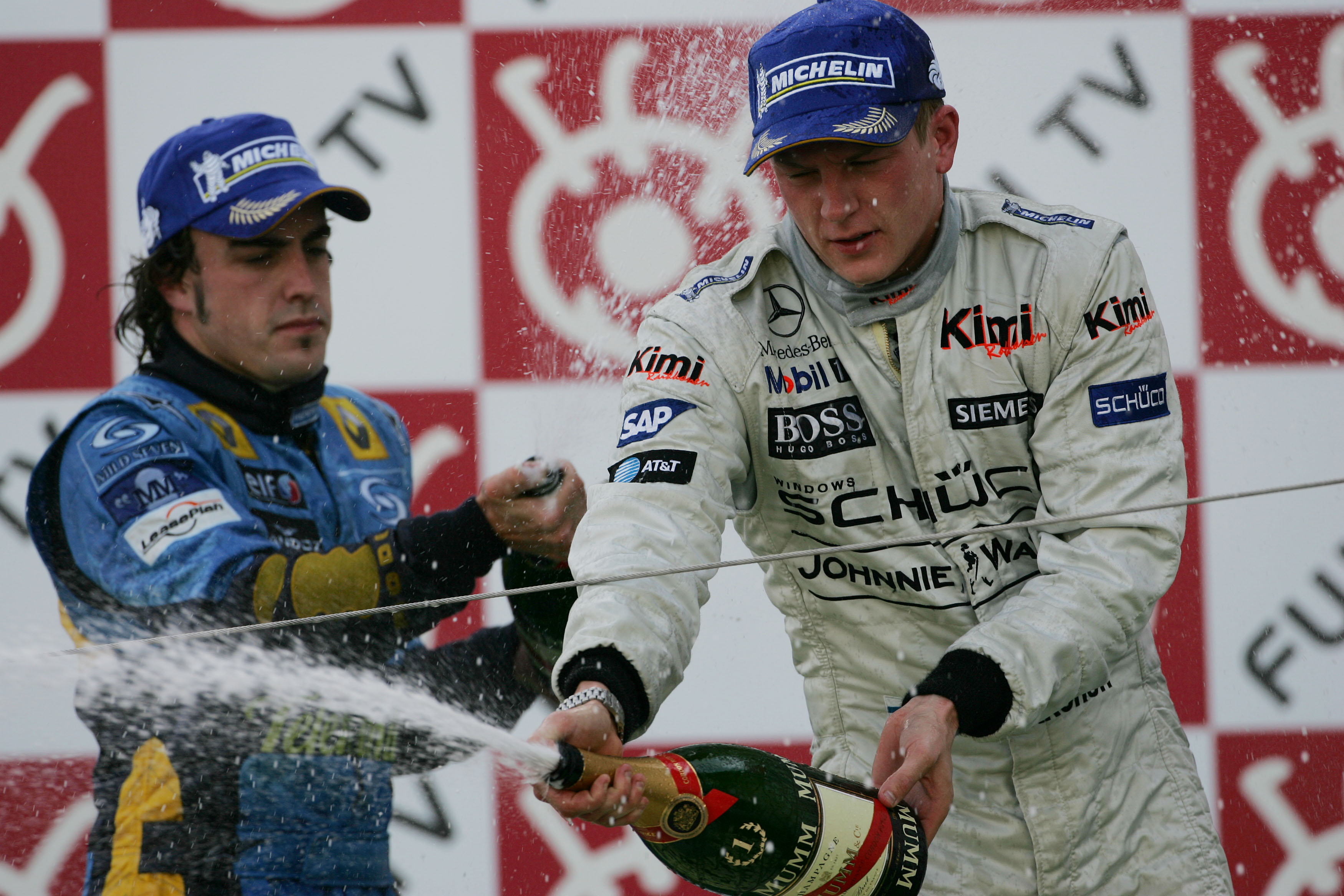 It took the first three races for the stunning McLaren-Mercedes MP4-20 to be fined-honed into shape, during which time Fernando Alonso in the less sophisticated Renault scored two victories and a third place.
Kimi Raikkonen was therefore on the back foot for the season – and he never did get onto the front one despite a quite magnificent campaign.
Between rounds four and 16 of the 19-race championship Raikkonen's McLaren was the fastest thing around – sometimes by an outrageous margin.
He was able to make his first pitstop in Spain without even losing the lead to Alonso, for example.
But far too often he was having to take grid penalties for engine failures and if it wasn't letting go in qualifying, it was doing so in the race.
While Alonso would just keep scoring the big numbers, calmly working that early points cushion, it was Raikkonen and McLaren who set the tracks alight in 2005, no matter what the history books record – and it was finished off with a wonderful flourish by that last lap Suzuka victory after starting near the back. – Mark Hughes
Robert Kubica
2008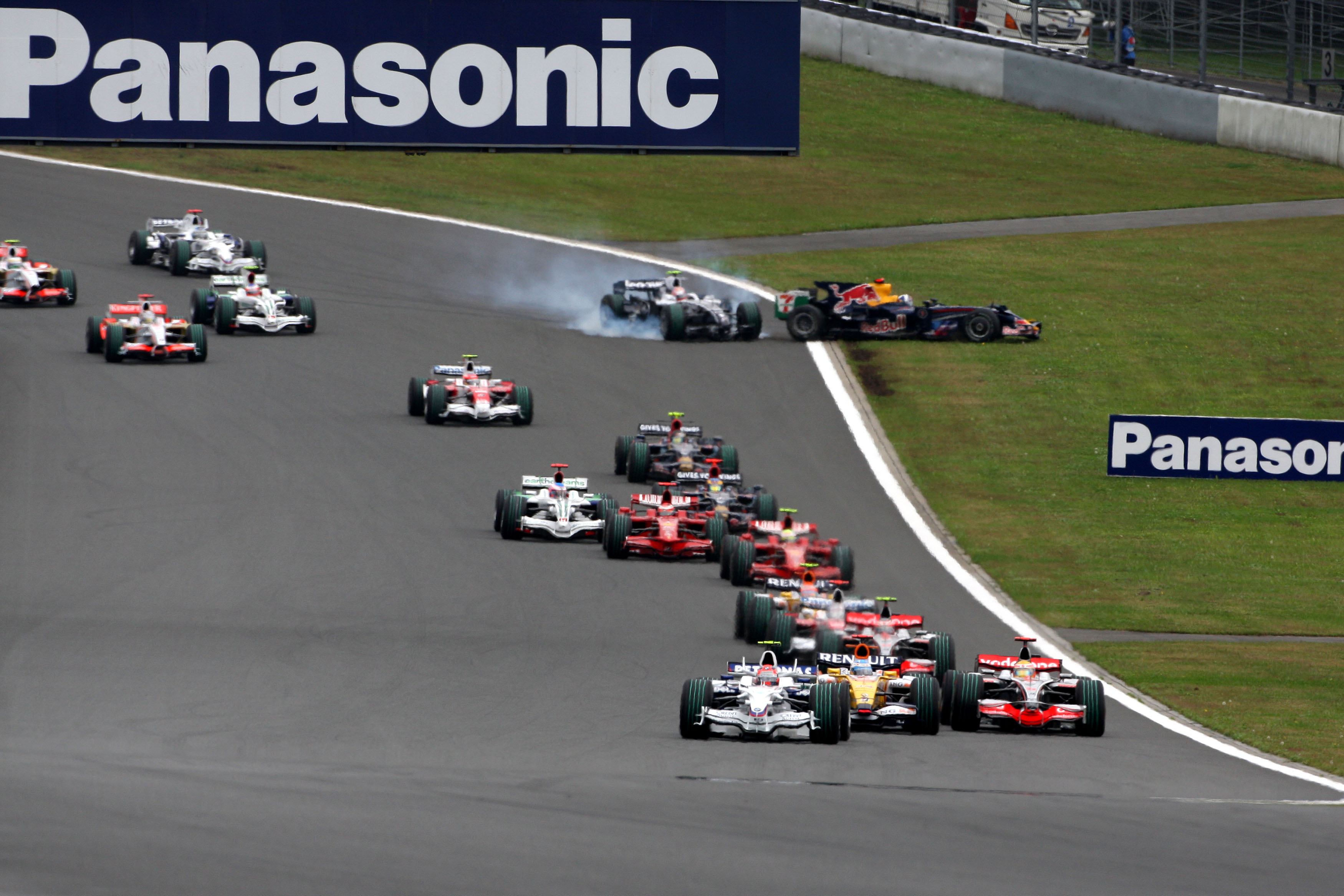 Could BMW have won the 2008 F1 world title with Robert Kubica had it heeded his constant exhortations to put everything into that season's championship challenge?
Rather than delight at being an against the odds title contender for much of the year, Kubica spent the season of his sole F1 win mostly frustrated that BMW wasn't really keeping pace with McLaren and Ferrari.
That was partly because its in-season development plan wasn't as productive as it had hoped, but also to a degree because it was putting resources into the 2009 rule changes and planning on that being its breakthrough championship chasing season.
Kubica managed seven podiums that year including his Montreal win, and in the first half of the season in particular kept lurking among – or beating – the McLarens and Ferraris that thought they'd be monopolising the title fight.
And with Lewis Hamilton and Felipe Massa making rather heavy weather of their title fight while Kubica was rarely less than sublime in the slower BMW, it was easy to sympathise with his frustration.
Even more so when BMW missed the double diffuser trick and had a far less competitive 2009 season in the year it had earmarked for its big title bid, and then abruptly left F1 at the end of it. – Matt Beer
Didier Pironi
1982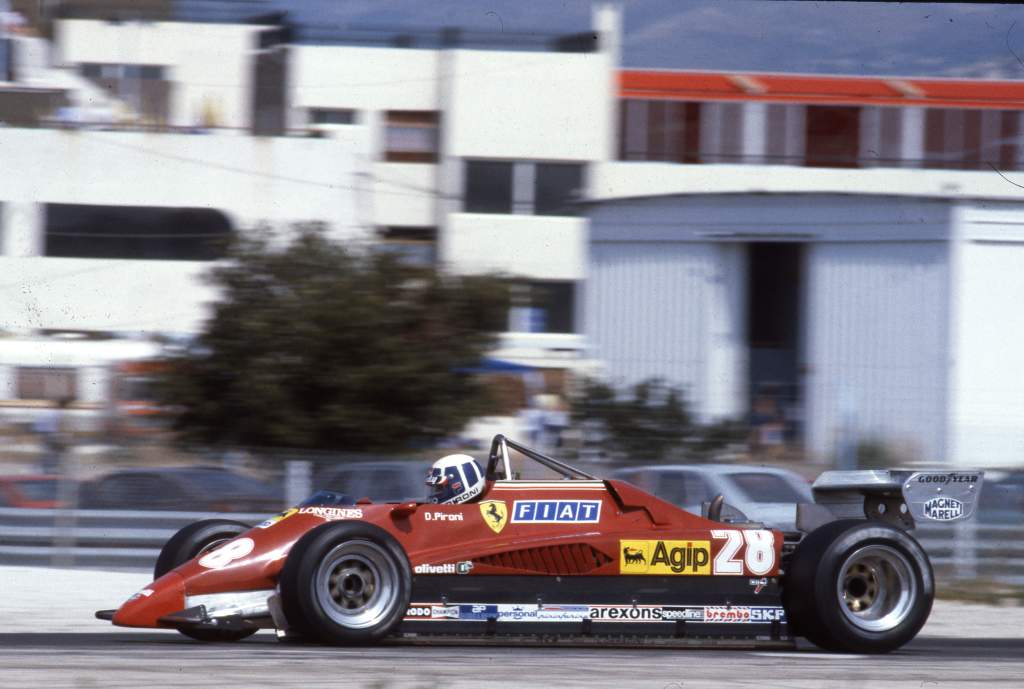 If Reutemann's capitulation and low-key surrendering at Vegas, and his subsequent retirement a few months later, were baffling, then the complete antithesis was surely Didier Pironi's dramatic sporting destiny a season later.
The incidents, political tampering, tragedies, and life-changing injuries he battled through have been well-documented. But the finer points of Pironi's campaign and what should have been a cakewalk to the title have been documented much less.
Pironi produced some sensational drives in his final F1 races, yet for the first three events he had merely a point to his name. Those had been followed by that Imola race.
It was here that the feud between he and team-mate Gilles Villeneuve began and ended with the Canadian's death but a fortnight later at Zolder.
Yet these events only seemed to spur Pironi on further. He should have won Monaco but infamously retired sans gas in the tunnel, then came a fighting third in Detroit against nimbler normally-aspirated machines. Then a brilliantly-judged win at Zandvoort, a third at Brands and a further podium behind Rene Arnoux and Alain Prost's team order-squabbling Renaults at Ricard.
All of a sudden, the urbane Pironi had a nine-point title lead and perhaps the best car on the grid with the updated Harvey Poselthwaite-penned Ferrari 126C2.
Then, just as soon as the title momentum began, it all ended on the rain-sodden run down from the second Bremskurve chicane at Hockenheim, a huge accident with Prost causing Pironi severe leg injuries.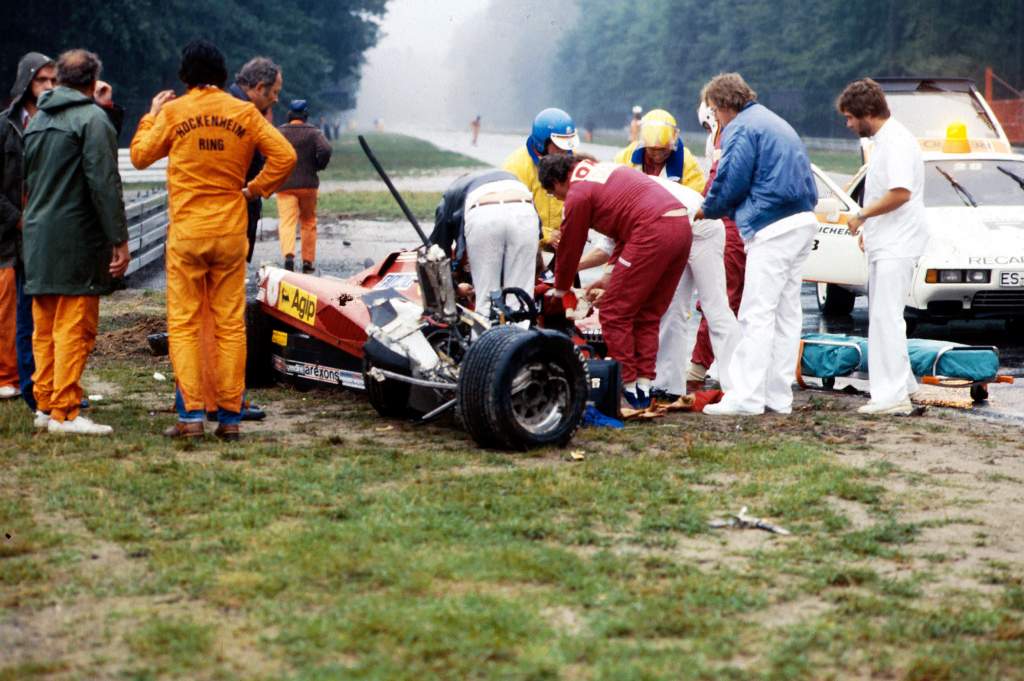 In terms of fractious title challenges, this was the ultimate fighting championship quest, and it also included a cataclysmic testing accident at Paul Ricard and tumultuous personal life discord away from the track.
A cruel twist of fate ultimately ended it all with the glittering spoils of becoming France's first-ever world champion almost in sight. – Sam Smith
Stirling Moss
1959
You could make a strong case for several of Moss's seasons given the absurdity of him never winning the world championship. But 1959 stands out because of an unusual set of circumstances that showed he had an unquestionable pace advantage over eventual champion Jack Brabham.
Both were armed with the Cooper-Climax T51 that kicked the rear-engined revolution into full swing – Brabham driving for the works team and Moss for legendary privateer Rob Walker. But where their kit diverged was the gearbox.
Brabham may not have been as quick as Moss, but he had other advantages and his metallurgical skills allowed him to modify Citroen gearbox casings to produce a gearbox capable of reliably taking the torque of the Climax engine. Cooper did not make these available to Walker's team, leaving it to run gearboxes designed by Italy's Colotti.
Moss led the Monaco season opener before retiring with a gearbox failure, allowing Brabham to take victory. At Zandvoort, Moss ran second ahead of Brabham and was catching leader Jo Bonnier when the gearbox let him down again.
Given the problems, Moss then switched to a BRM – officially entered by the works team but run by Walker – for a run of races that included the next two world championship rounds in France and Britain. In France, Moss was excluded for a push start after spinning, having been caught out by a patch that was melting in the high temperatures while battling a clutch problem, but at Silverstone, he managed second place behind Brabham in a BRM P25 that was brisk, but not as fast as a Cooper could be. Moss then returned to the Cooper for the German Grand Prix, with a modified Colotti gearbox for the German Grand Prix that promptly failed on the first lap. That left him with a grand total of 8.5 points.
But back-to-back wins at Monsanto Park and Monza meant Moss headed to the Sebring finale only 5.5 points behind Brabham, who suffered his own gearbox failure in Germany and was launched into an enormous accident after tangling with backmarker Nicha Cabral in Portugal.
Yet another gearbox failure while leading on lap six put Moss out of the race, meaning he slid to third in the standings behind champion Brabham and Ferrari's Tony Brooks. But strong as Brabham's season had been – and he deserved enormous credit given he was an integral part of the Cooper team and had been responsible for his own gearbox advantage – none doubted Moss was the quicker driver. – Edd Straw
Alain Prost
1984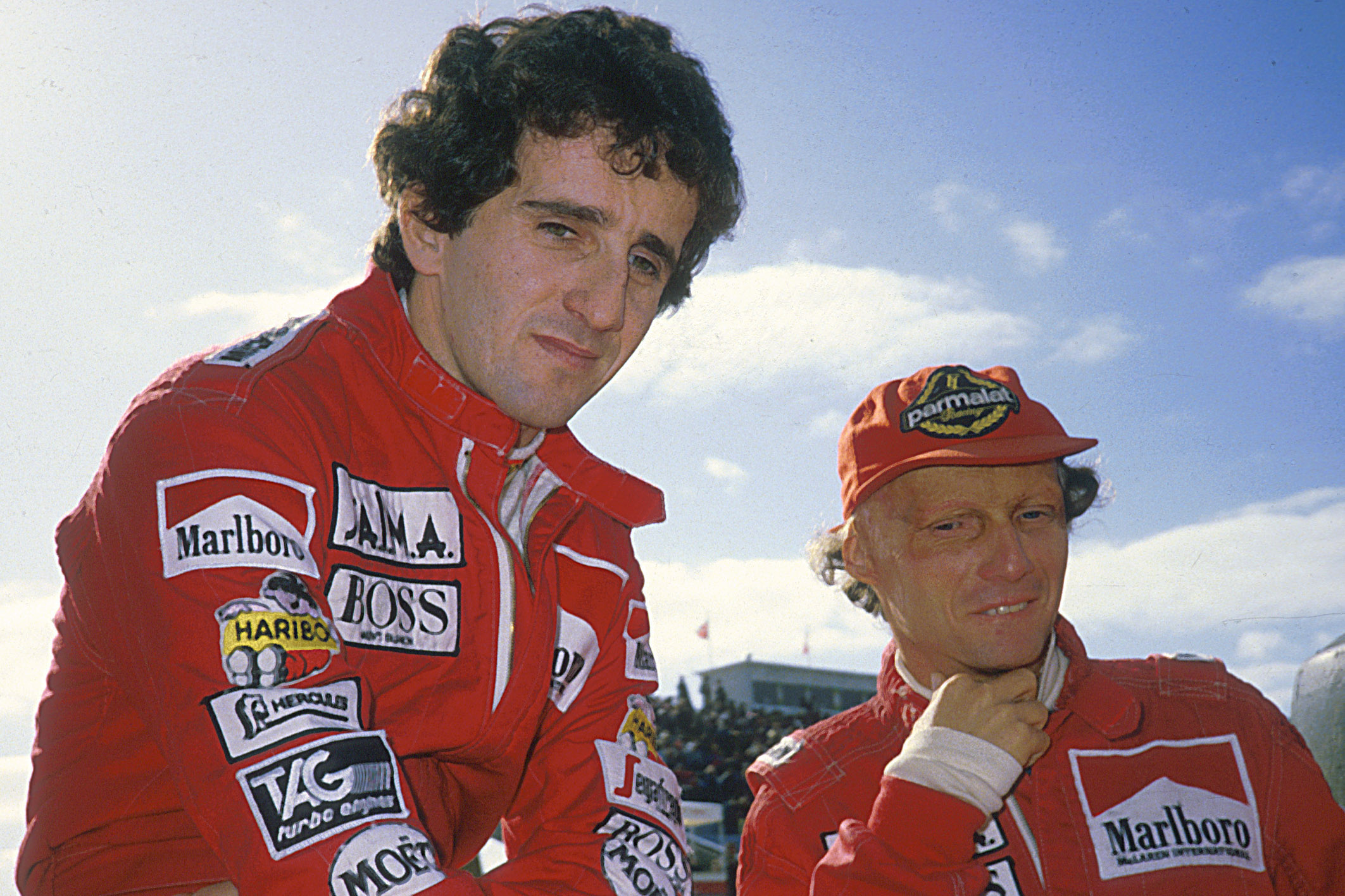 There was a great feel-good factor in Niki Lauda winning his third world title in 1984, given that it was his second career, having been retired during the 1980 and '81 seasons. It was the crowning glory to a remarkable story.
But in reality, it was his McLaren team-mate Prost – title runner-up by a meagre half-point – who was the season's star performer.
Not only did he win seven races to Lauda's five, but take all mechanical issues out of the equation and Prost could quite feasibly have won 11 times.
Prost benefitted from Lauda's retirement when running ahead in the opening race of the season but otherwise the retirements fell very much in favour of Lauda who won after Prost had encountered problems while running at the front at France (extra stop for a loose wheel), Britain (engine failure) and Austria (where Prost spun on unflagged oil). Furthermore, Lauda's South Africa victory came after Prost had to start from the pitlane in the spare car.
In qualifying, there was absolutely no contest, with Lauda admitting he had no answer to his younger team-mate's pace.
Lauda showed great racecraft, cunning and technical skills in taking that final title, but in reality, he needed all those things and a big chunk of luck to hold back the hands of time against the younger, faster driver. – Mark Hughes
Michael Schumacher
1997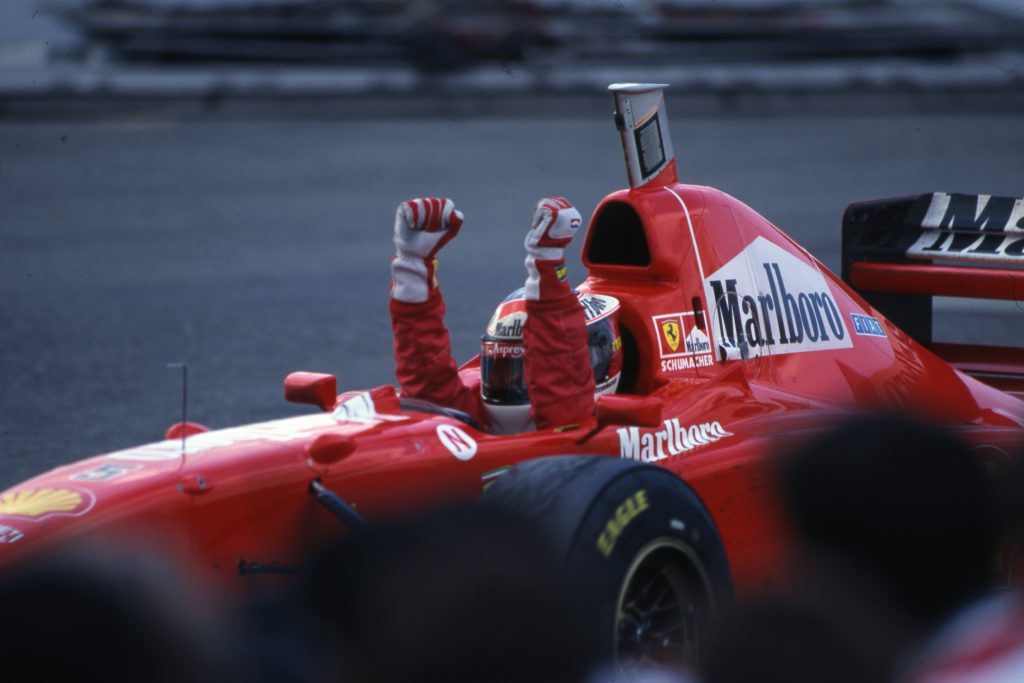 You can't mention the 1997 F1 season without images of the title-deciding collision at Jerez immediately coming to mind.
And it's a shame because Michael Schumacher's moment of madness overshadowed an inspired season where Schumacher and Ferrari went toe-to-toe with what was evidently the faster Williams-Renault package.
It may not have been a championship-winning year, but Michael Schumacher was arguably at the peak of his powers in 1997.
Williams had the one-lap speed edge with a clean sweep of pole positions in the first six races but a mixture of unreliability and mistakes by Williams' Jacques Villeneuve opened the door for Schumacher, who needed no second invitation.
At Monaco, Schumacher's domination was such that he even survived a trip down the escape road at Sainte Devote to win by over 50 seconds – while Villeneuve crashed into the barriers while changing his brake bias.
In Canada, it was a similar story as Schumacher weathered multiple safety cars to dominate the race and continue a mid-season purple patch, whereas Villeneuve crashed out on home soil.
Once again Schumacher's sheer speed was enough to overcome a spin in France as he picked up his third win of the season and he added to his tally with wins at Spa and Suzuka – the former a mixed conditions masterclass that included a boldly clinical move on Villeneuve.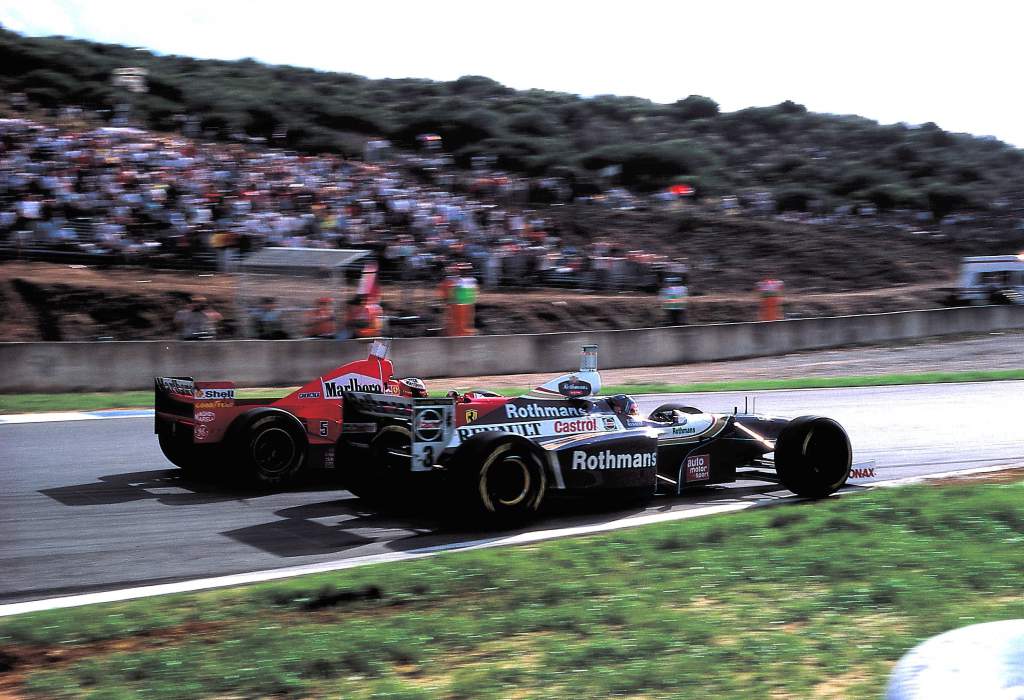 Unfortunately, at Jerez, Schumacher tarnished an otherwise excellent season where he further cemented his place as the most complete grand prix driver of his era.
But regardless of his ill-judged manoeuvre, Schumacher's 1997 season still stands as a heroic failed title challenge with plenty of examples of devastatingly brilliant performances. – Josh Suttill
Juan Manuel Fangio
1950
It's comforting to know that Formula 1's first proper championship season provided a fitting battle between motor racing heavyweights even 2021 would have been proud of.
Larger than life characters Juan Manuel Fangio and Giuseppe Farina, both racing 158s for Alfa Romeo, gave fitting opposition for each other, with Fangio entering the season finale at Monza with three wins to Farina's two, but with Fangio having one more retirement having engine issues at Silverstone and Bremgarten.
That meant Fangio needed first or second at Monza to seal the championship but he hit gearbox trouble this time in the race having took pole. Even taking over Piero Taruffi's car mid-race didn't work as that car subsequently hit engine trouble.
Farina went on to win the race and tie Fangio's win record for the year, but without as much attrition as his rival. – Jack Benyon
Nigel Mansell
1987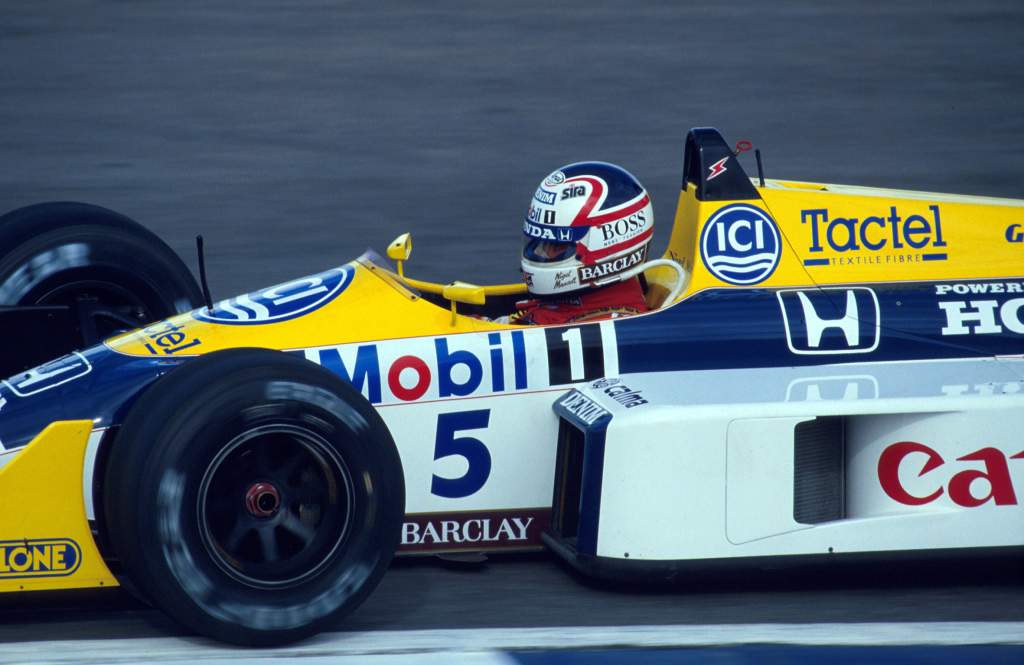 While 1986 garnered all the headlines and would have been a very good contender for this list too, Nigel Mansell was perhaps at the peak of his powers a year later when the title was again wrenched from his grasp.
This time it came from a mistake on the sweeps of Suzuka rather than the poor luck of a blow-out, but still, 1987 witnessed the bellicose Brit at his magnificent best.
He was the undisputed king of qualifying with his 'red five' FW11B, clinching eight poles in a 50% success strike rate.
His wins at Imola, Ricard, Silverstone, Ostereichring, Jerez and Mexico City were executed decisively, and even his inevitable poor luck had shades of genius, such as at Monaco, when his breathtaking qualifying lap went unrewarded with a wastegate issue while controlling the race.
But ultimately Mansell was beaten by the stealth and the guile of bitter team-mate Nelson Piquet and most painfully by his own desperation when his attempt to reel in the resulting points deficit ended in a trip to Nagoya hospital. – Sam Smith
Lewis Hamilton
2007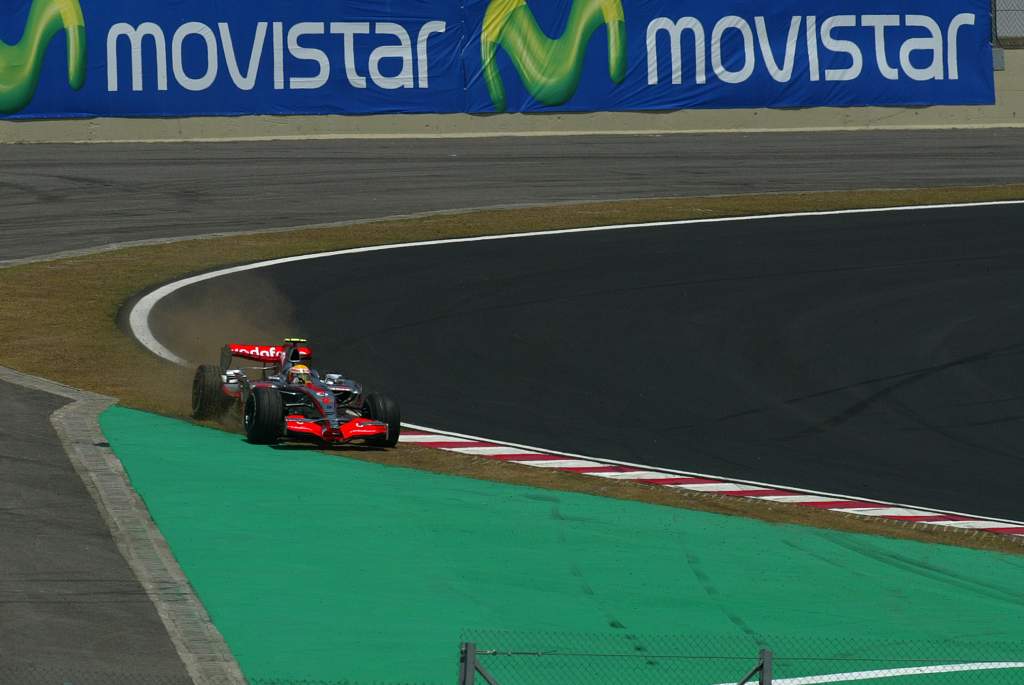 The hype around the arrival of Lewis Hamilton into F1 was already unprecedented on the eve of the Australian Grand Prix, but when he pulled off an audacious pass on his two-time defending world champion McLaren team-mate into the first corner, expectations went into the stratosphere.
It would take him until the season's sixth round to claim his maiden win, but a string of five podiums in the first five races meant he was firmly in championship contention from the off.
While intra-team conflict with Fernando Alonso and the Spygate scandal threatened to destabilise his title bid, then 22-year-old Hamilton looked firmly on course to become F1's first-ever rookie champion.
An inspired victory in a rain-lashed Japanese Grand Prix at Fuji left Hamilton with a 12-point lead over Alonso and a 17-point lead over Ferrari's Kimi Raikkonen with just two races to go – which offered a maximum of 20 points.
But Hamilton's title dreams evaporated in a brutally quick fashion.  In China, his McLaren infamously became beached in the gravel at the pitlane entry, after McLaren's risky gamble to stay on worn intermediates on a drying track failed to pay dividends. And in Brazil, a messy opening lap, a gear shifting problem and an underestimation of tyre degradation meant Hamilton ceded the title to Raikkonen by a single point.
Yet before that one-two punch of bad races, he was imperious. He got the better of his team-mate Alonso on and off the track more often than not, brought a distinct robust racecraft to F1 and marked himself out as a driver capable of breaking records. – Josh Suttill
Niki Lauda
1976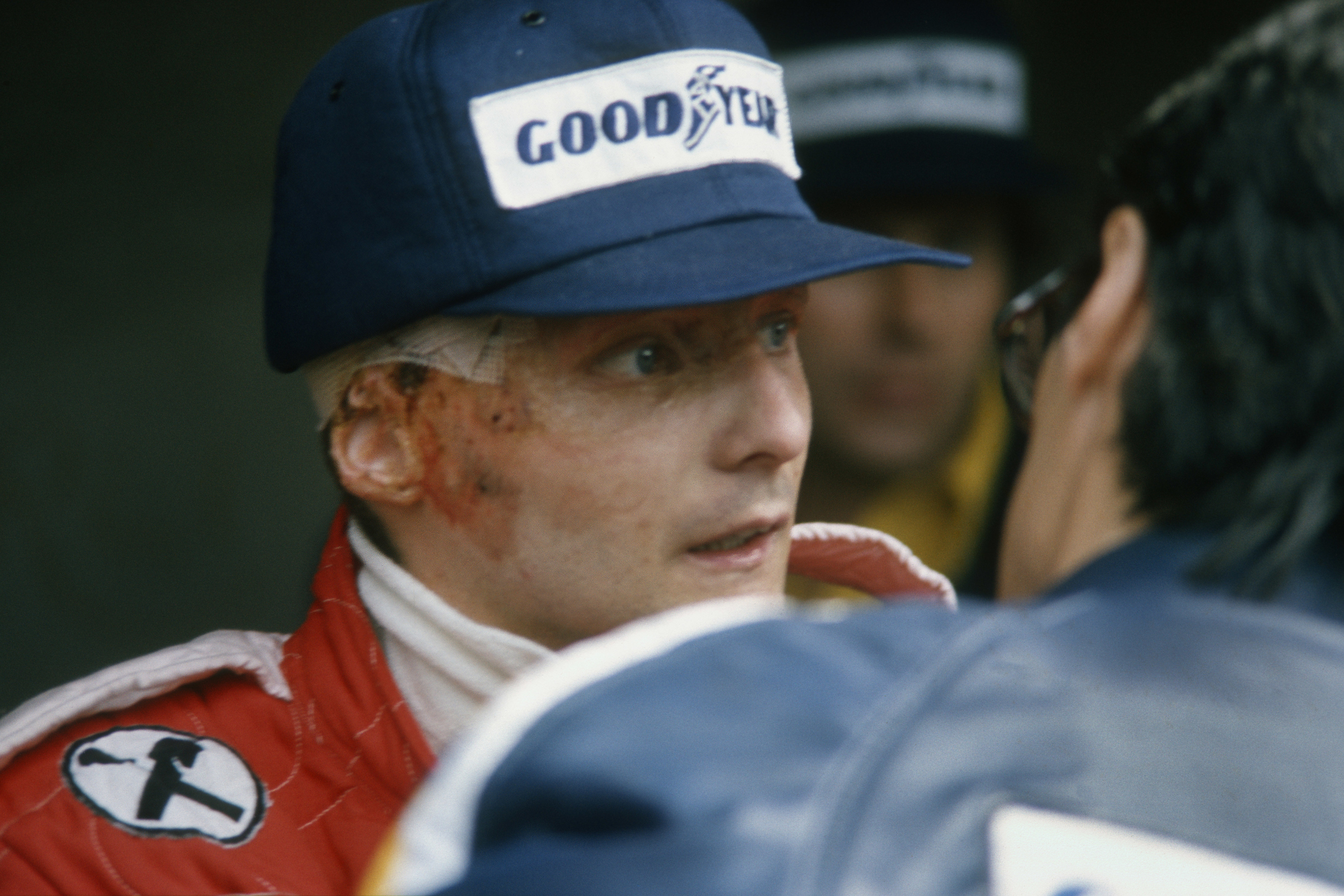 If we had decided to do these seasons as a ranking, here's the one it would have been very hard to argue off the number one spot.
Regardless of the quality of performances that season (and when McLaren hit form, eventual champion James Hunt had plenty of moments of excellence), the sheer outright heroism of Niki Lauda being back on the grid for the Italian Grand Prix just six weeks after nearly dying and being permanently disfigured in his horrendous German GP crash is still astonishing.
He was still the fastest Ferrari in qualifying at every race for the rest of that season, even though a distant third place in the United States was the best actual result of the rest of his campaign.
And pulling out of the saturated Japanese GP on lap one knowing it would probably cost him the title was an act of great courage in itself.
Two things make this surely the greatest 'losing' F1 season – the thought of Lauda finishing fourth at Monza in a blood-soaked balaclava 43 days after coming close to death. And the fact that when he had his Nurburgring crash, he had double the points of his nearest rival and was 35 clear of Hunt in an era of nine for a win.
Lauda deserved to be runaway champion again in 1976. But he achieved something far greater. – Matt Beer