Lance Stroll's behaviour after qualifying for the Qatar Grand Prix created the sort of frenzied backlash we've come to expect in the modern social media age.
There were calls for him to be fired immediately for shoving his trainer, and then some familiar accusations about his motivation.
Some accused him of being a sore loser - and a driver who simply shouldn't be in Formula 1 because without his dad paying for it he wouldn't qualify on merit.
Perhaps typically in this age, the degree of public vitriol far outstrips the seriousness of the offence. But even so, there's no doubt Stroll shoving his personal trainer crossed the line of acceptability.
It's one thing to vent your frustration by smashing objects or throwing things; quite another to do it to another human being.
When Max Verstappen responded to Esteban Ocon's unusual backmarker antics denying Red Bull victory in the 2018 Brazilian Grand Prix by shoving Ocon repeatedly in the FIA garage after the race, Verstappen was punished under the provisions of the International Sporting Code.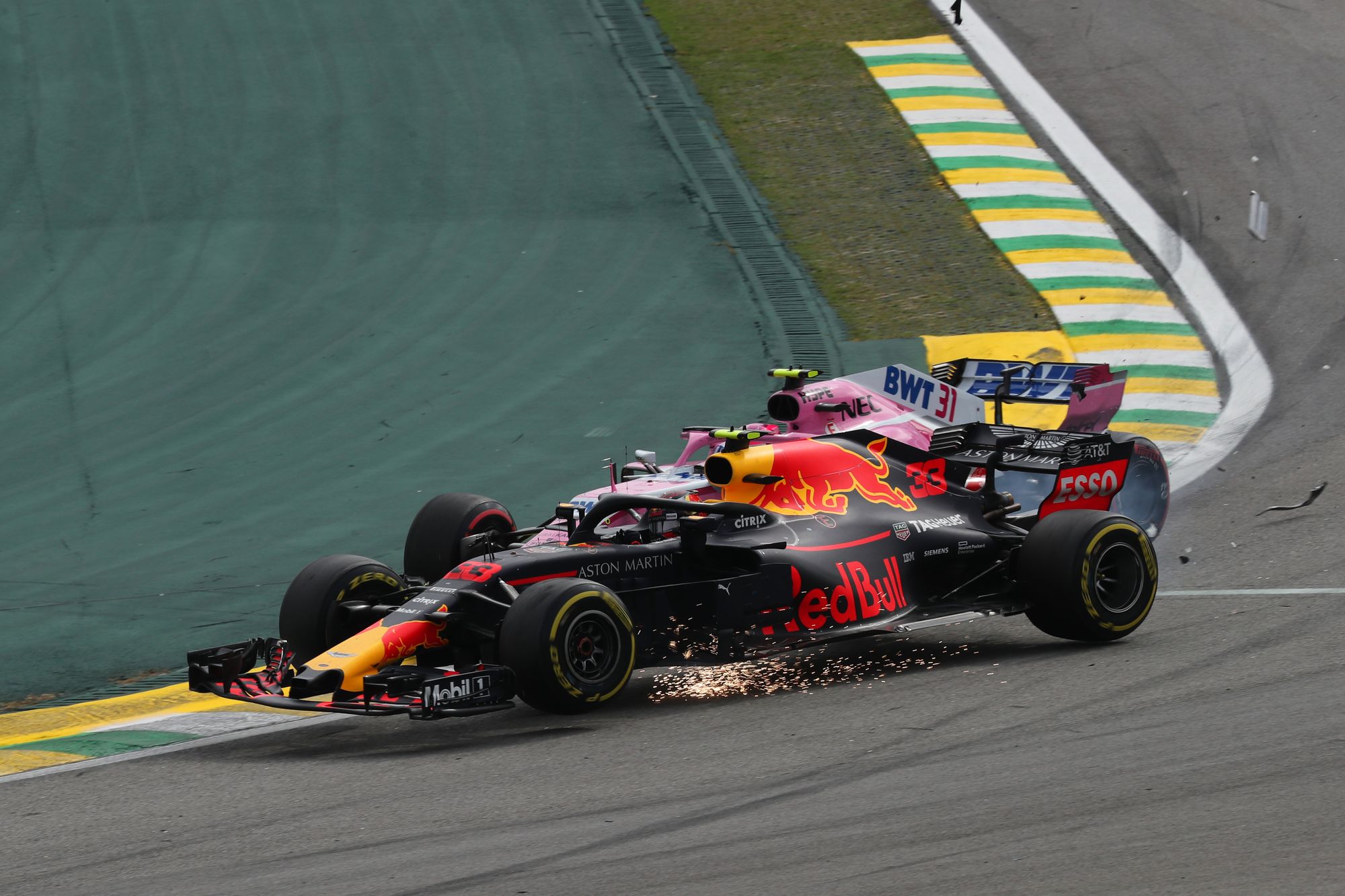 Verstappen was adjudged to have made "deliberate physical contact" with Ocon and ordered to spend two days effectively doing motorsport's version of community service by spending time with FIA stewards at a Formula E race.
The incidents aren't completely like for like of course - Verstappen sought Ocon out for a pre-meditated 'discussion' that quickly turned heated; Stroll was simply trying to exit Aston Martin's garage at the wrong end, wrapped up in his own head no doubt, and reacted badly in the spur of the moment.
But nevertheless, the result was similar in terms of crossing the acceptable bounds of human interaction in a professional environment.
F1's sporting code doesn't only apply when drivers get physical with other drivers. There is also provision within that same part of the code to punish drivers for showing misconduct towards "members of staff of the competitors".
Stroll was not reported to the stewards in Qatar, and he wasn't summoned unilaterally by the FIA (as Verstappen was in Brazil) either. On the Tuesday after the grand prix, the FIA did reveal that its compliance officer is "in discussion" with Stroll, "in relation to several incidents that may have contravened FIA rules, policies and procedures" during the Qatar event.
Obviously Stroll played down the incident later in the weekend, telling the media he and his trainers were "bros" and that everything was now sorted out between them - presumably without any recourse to formal HR procedure.
But that still leaves open the question of Stroll's future behaviour and whether he needs to modify his approach should frustration boil over again.
Stroll was adamant when asked by The Race in Qatar that he "f***ing hates having a bad day" and is "not going to change".
That suggests Aston Martin now has some work on its hands to either create a safer space so Stroll can do his own thing without the sort of unintended consequences that occurred so vividly in Qatar, or find ways to calm him down in the heat of the moment, or help him modify his mentality so he doesn't get so worked up in the first place.
Aston Martin team principal Mike Krack comes across as a calm and even-tempered kind of guy, which no doubt is a major asset when dealing with some of the bigger personalities within that team.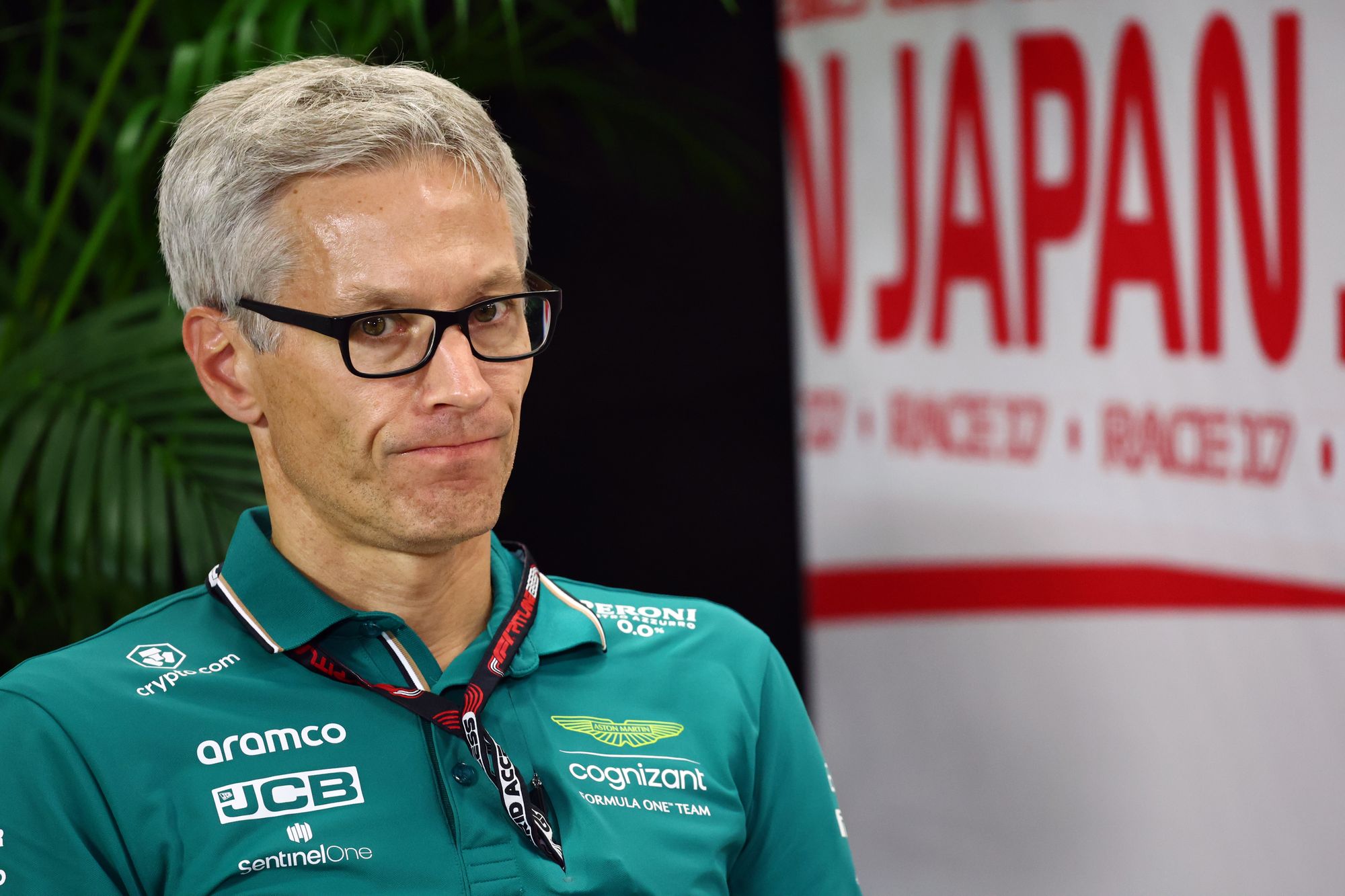 Krack predictably played down the significance of what happened in Qatar, in a similar way to Christian Horner in Brazil five years ago.
He put Stroll's outburst down to an accumulation of frustration and likened it to "a football player that is taken off the pitch; he doesn't do high-five to the manager, or he throws the jersey or he throws the water bottles".
"To be honest I always try to delay [interaction] as long as possible to get rid of the adrenaline," Krack added.
"I'm sure we run 10-20 times less adrenaline on the pitwall than the drivers do, but you put the microphone straight away in front of them, or you gauge every reaction that they do.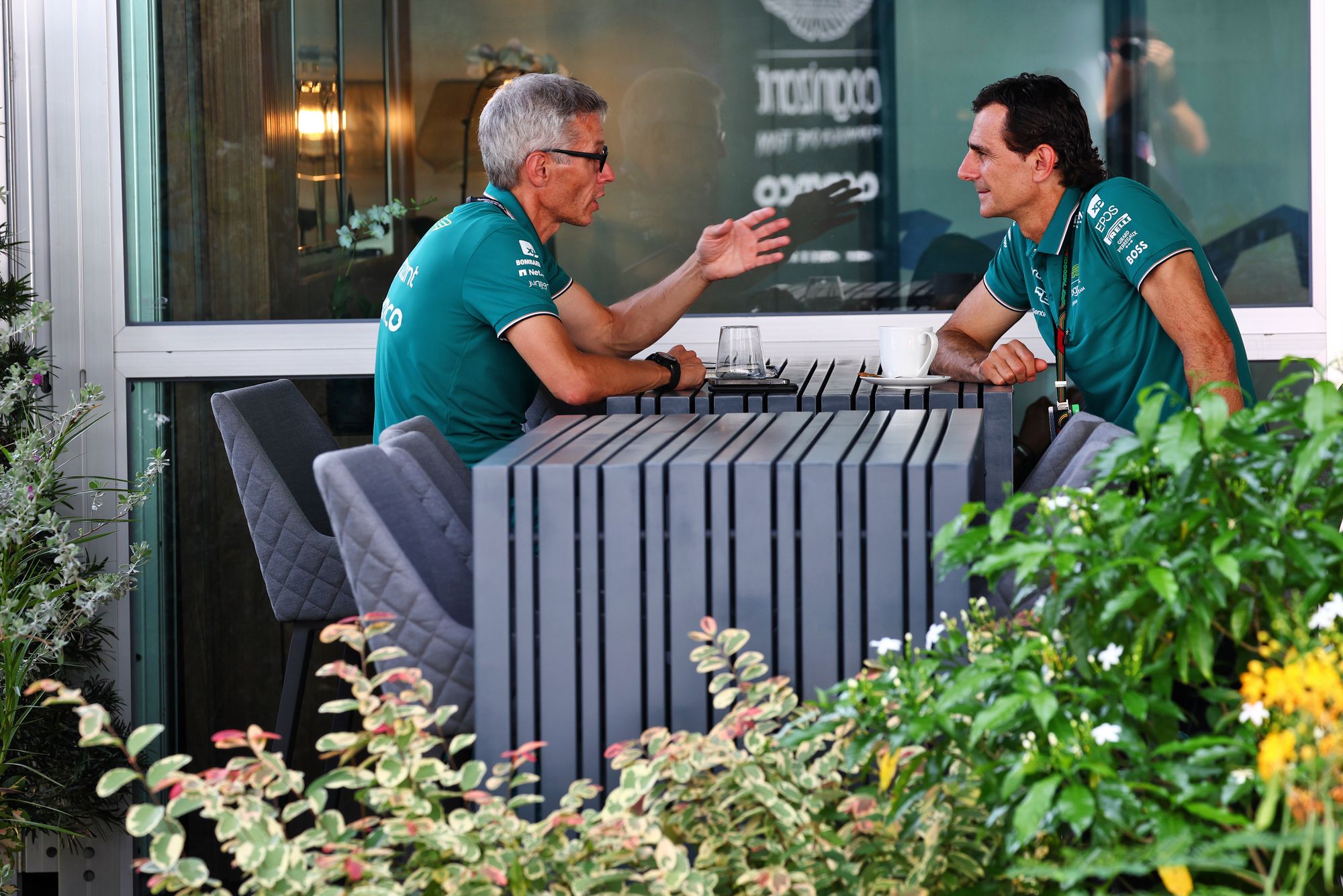 "Emotions is what we want from sportsmen and then if they react, we judge them quickly - 'is this right, is this wrong?' - we need to be careful with that.
"We want to see it, because then we have something to talk about, but I think it goes one step too far that people sit down on a sofa or in an air-conditioned room and say 'this is too much' or 'you cannot do that'.
"I think we need to have a bit more respect for the drivers."
But that's a two-way street. Drivers need to have respect for the people around them, too - the adrenaline argument is a fair one, and can be offered in mitigation, but it doesn't work as a catch-all get-out for unacceptable behaviour in a workplace.
Krack defending his driver in the face of intense media scrutiny is to be expected, but writing off what happened by basically saying 'just keep out of Lance's way' is tantamount to victim-blaming, pretty much suggesting it was Henry Howe's fault for being in the wrong place at the wrong time - while also ignoring the clear imbalance of power at play between two people with very different standing within that organisation.
Of course Krack is right to say that "it's easy from outside" and "we judge too quickly" but that doesn't mean Stroll can just have free licence to go around pushing people aside the next time - and there will be a next time - Alonso destroys him in a qualifying session and that makes Stroll angry.
He will need to find a way to deal with these situations in a better way than just laughing them off. And Aston Martin, too, has a responsibility to all its employees to take an active part in the process of guiding Lance - who is still only a young man, after all - to a place where he can better control himself.
"You have to speak about these things, but you have to put them in relation," Krack said, when asked by The Race whether this was something that required further discussion within the team.
"You cannot speak in the heat of the moment. You need to wait, and maybe everybody sleeps one night and then we have a look and we discuss and then the world is a different one."
That doesn't exactly sound like a firm plan to give this matter any more attention than it's already had - and who knows, maybe Aston Martin as a whole is happy where things have been left and to move on as quickly as possible, FIA "discussion" permitting.
Stroll is not the first driver to get physical after a particular disappointment in F1. Ayrton Senna and Michael Schumacher - two of F1's greatest ever drivers - got involved in physical altercations with other drivers and teams when they were particularly upset.
Senna received a suspended two-race ban for punching Eddie Irvine at Suzuka in 1993.
After accusing David Coulthard of "trying to f***ing kill me!" at Spa in 1998, Schumacher had to shake DC's hand in a public show of reconciliation at the next race in Italy.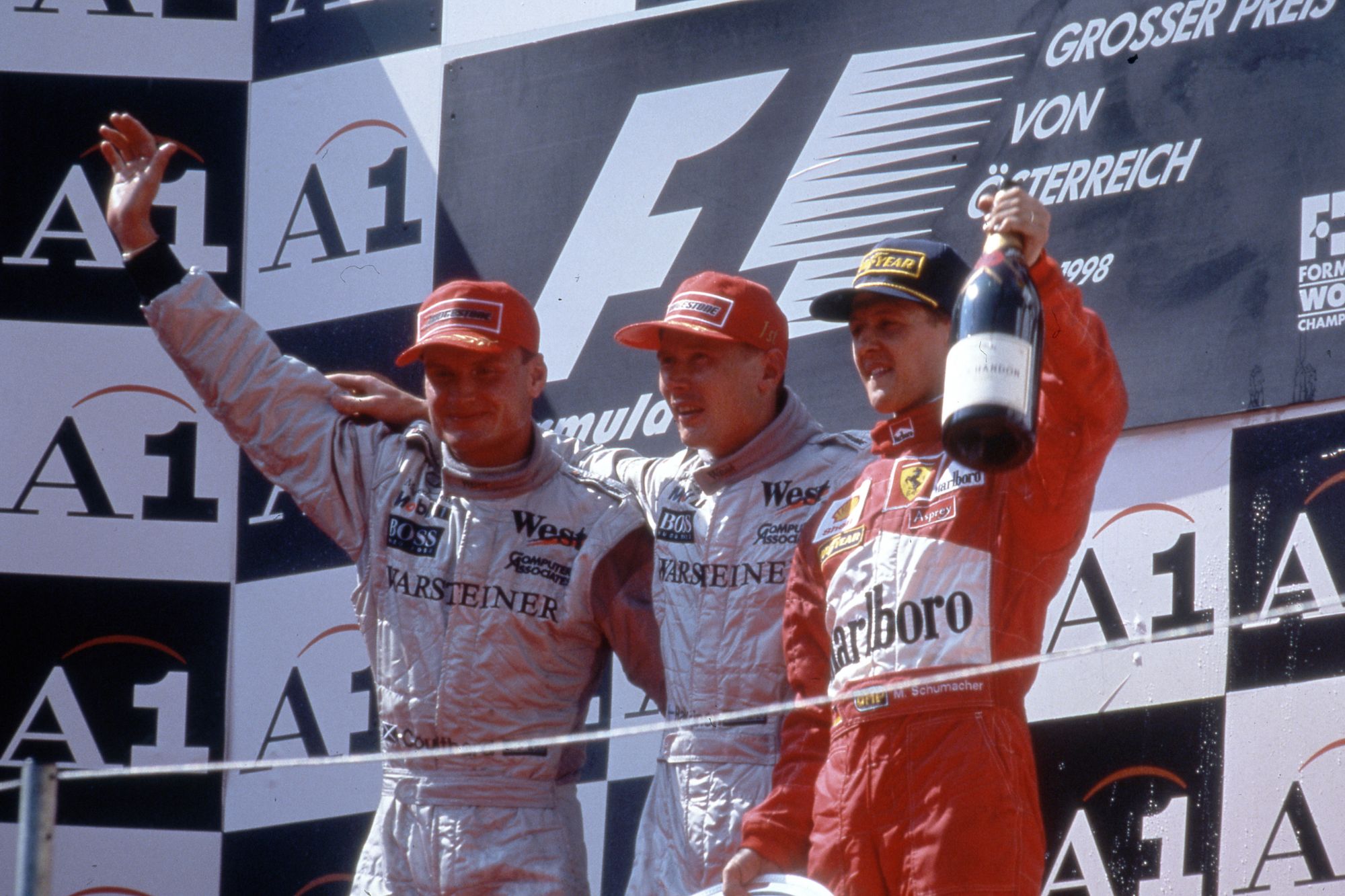 But that was a long, long time ago now, when perhaps the world was a more forgiving place. In the modern world, media scrutiny is more intense and there is greater responsibility placed on high-profile public figures - including athletes like Stroll - to modify their behaviour for the cameras.
Krack is right when he says "emotions is what we want from sportsmen", but that doesn't mean we want them channelling those emotions by shoving people around - especially those people who work for them and only have their best interests at heart.