Aston Martin's commitment to a top-level sportscar racing programme that will utilise the technology campus of its Formula 1 team offers a potentially neat solution for that very F1 team.
There is no initial word on who will drive the Valkyrie AMR Pro at the Le Mans 24 Hours, in the World Endurance Championship and the IMSA series in the United States. But one of the seats could be a convenient soft landing for current Aston Martin F1 driver Lance Stroll.
As the son of Aston Martin chairman Lawrence Stroll, Lance is unlikely to be hurried out of the exit door at the F1 team any time soon. But the reality of F1 means that Stroll's seat could not be permanently guaranteed just because it is part of his father's project.
F1 is meant to be a meritocracy, Aston Martin has grand ambitions, and it has produced a very capable car this season. It is one of the 10 best seats in F1 and there is no good performance-based argument for Stroll to take up one of them.
Being overhauled by McLaren's rookie driver Oscar Piastri in the points after the Japanese Grand Prix means Stroll is now the worst-performing driver of the top five teams in the championship and is in danger of not even finishing in the top 10 (which, as an aside, would mark his best finish in F1).
Team leader and double world champion Fernando Alonso is an almighty benchmark for any driver but Stroll has measured up poorly, even factoring in his injury at the start of the season and the bad luck that has definitely intervened at times this year. His qualifying performances have not been good enough, often setting him up for more difficult Sundays, and his points shortfall could cost Aston Martin anywhere from one to three places in the constructors' championship.
| | | | | |
| --- | --- | --- | --- | --- |
| Team | First driver* | % of points | Second driver* | % of points |
| Aston Martin | Fernando Alonso | 78.7 | Lance Stroll | 21.3 |
| McLaren | Lando Norris | 66.9 | Oscar Piastri | 33.1 |
| Red Bull Racing | Max Verstappen | 64.2 | Sergio Perez | 35.8 |
| Mercedes | Lewis Hamilton | 62.3 | George Russell | 37.7 |
| Ferrari | Carlos Sainz | 52.6 | Charles Leclerc | 47.4 |
It is clearly in Aston Martin's interest to replace Stroll with a driver who can produce a higher output. Maybe there is now a path to doing that.
Stroll would be a very good driver to have in the mix for a fully-fledged Aston Martin works programme outside of F1. He has plenty of detractors but he is clearly talented. Regardless of the privileged opportunities afforded, you don't win junior categories, score a podium in your rookie season, produce some starring wet-weather qualifying performances and consistently show superb instinct racing other cars on opening laps without having some innate ability.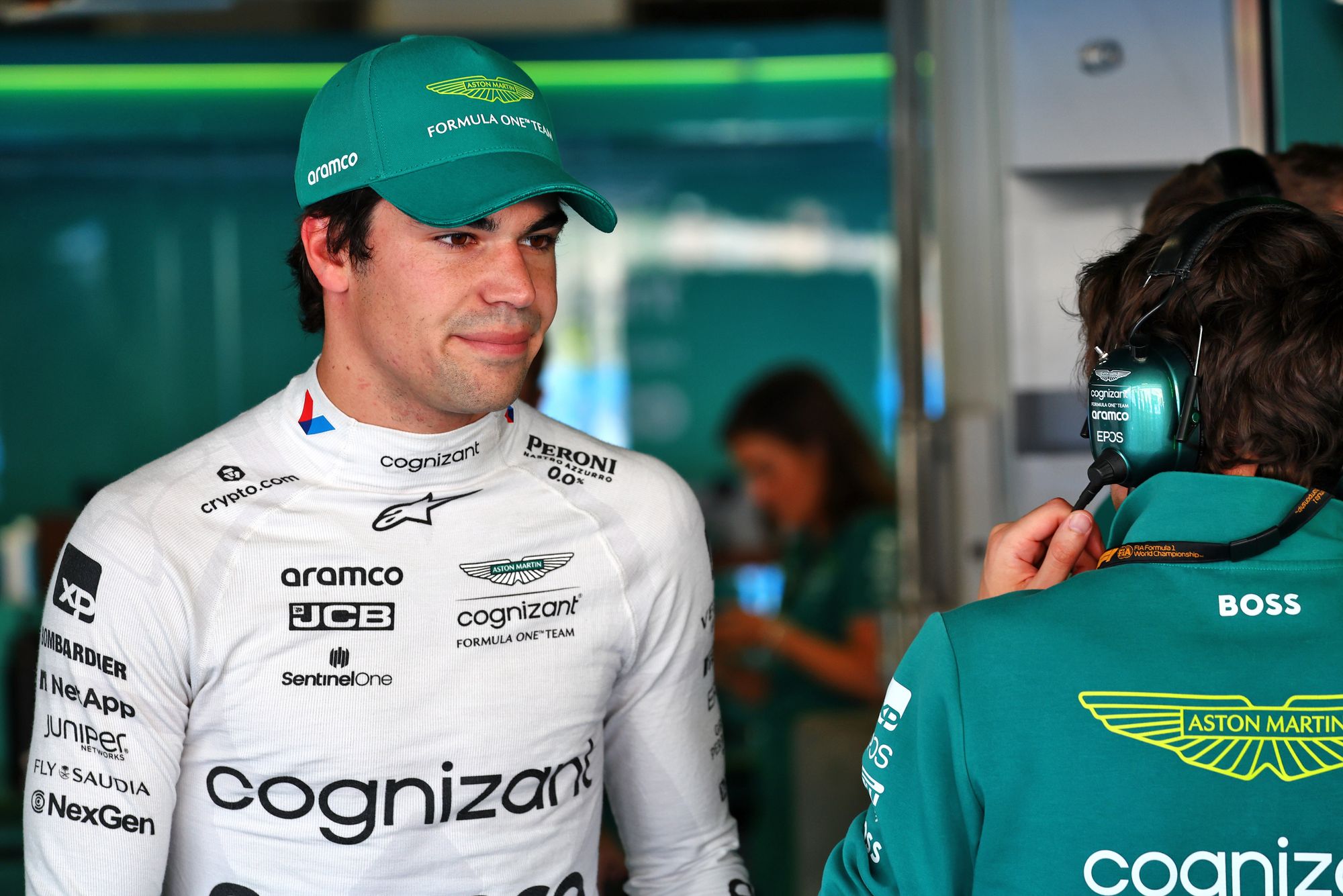 There have been question marks over his commitment, whether he really wants to be in F1 and how much he cares about this, since his first season. Such speculation can be quite unfair. Who knows, really, what Stroll's motivation is like and how dedicated he is to being an F1 driver?
But there must be some underlying devotion to the craft. If you ever heard him talk passionately about safety standards in karting or in junior categories, you would not accuse him of not caring about racing. And to do what he did at the start of the year, racing so soon after what was clearly a severe set of injuries, took serious determination - not just to compete, but to perform in a way that many took to be his most impressive display in F1.
Being a good driver who likes racing isn't enough to be at the top of F1, though. Because what Stroll isn't, is a world-beater. And he's not showing any signs he will become one.
At 24 he has time on his side - only six drivers who have raced in F1 this year are younger - but his early arrival means he has been around a while. He is not a third or a fourth year with some rough edges to smoothen out, he's a seventh-year driver and in terms of number of starts, he is the 10th-most experienced on the grid.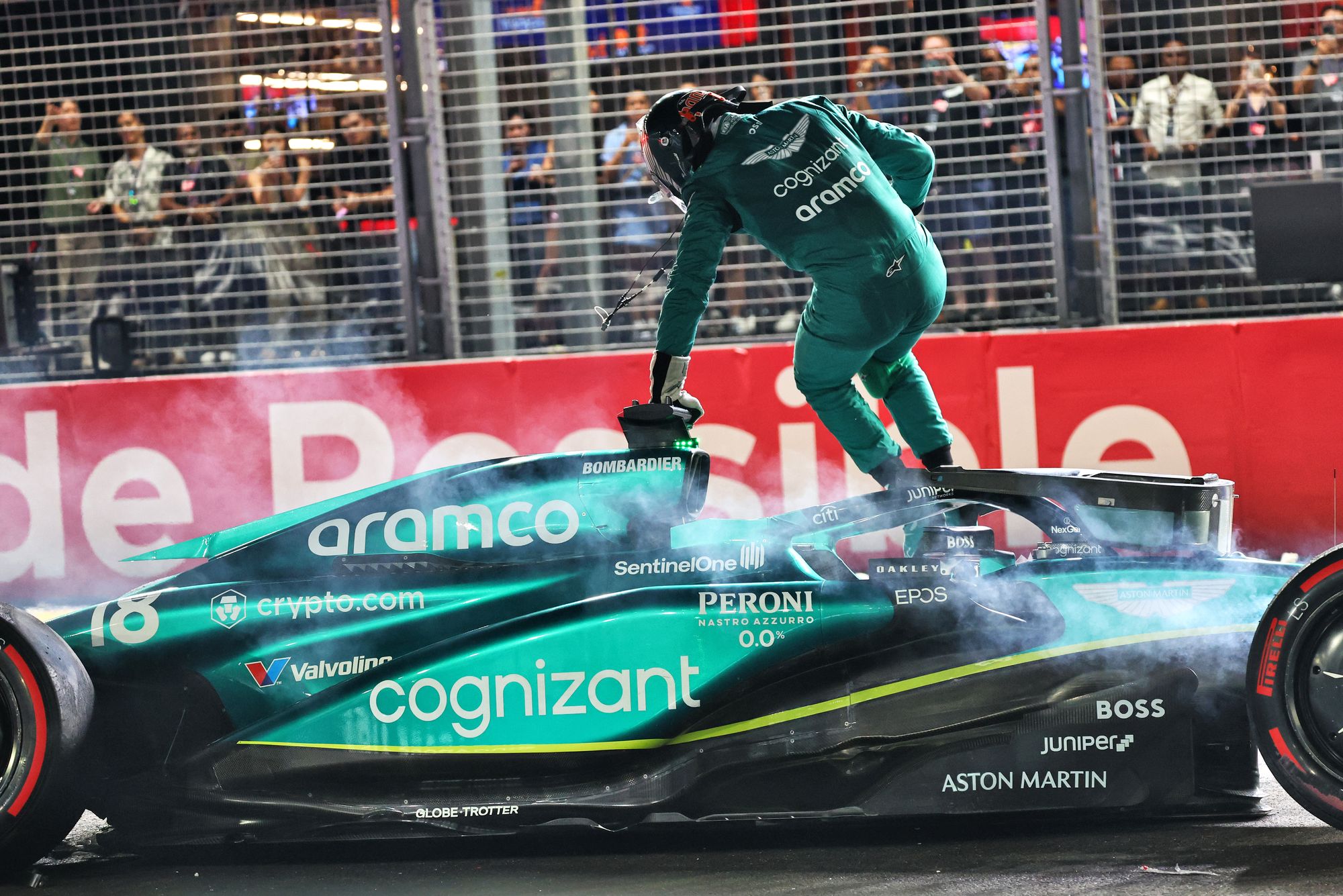 It's not impossible, but this far into his F1 career it seems unlikely he is going to make the kind of step that turns him into anything more than a lower-midfield driver capable of some high peaks. Stroll is certainly yet to show he can be Aston Martin's equivalent of the young, exciting drivers that are underpinning so many rival projects: Max Verstappen at Red Bull, Lando Norris at McLaren, Charles Leclerc at Ferrari and George Russell at Mercedes.
For a while, he didn't need to be. But Aston Martin's rapid progress means it has already outgrown what he offers. That's nothing to be sniffed at - even lesser-performing F1 drivers are very good racing drivers, and clearly he is not a hapless one.
If he wanted to, and if it was viable given the familial ties he has at Aston Martin, he could make a serviceable contribution in F1 for longer at a lesser team. But this is not the calibre that fits Aston Martin's F1 ambitions.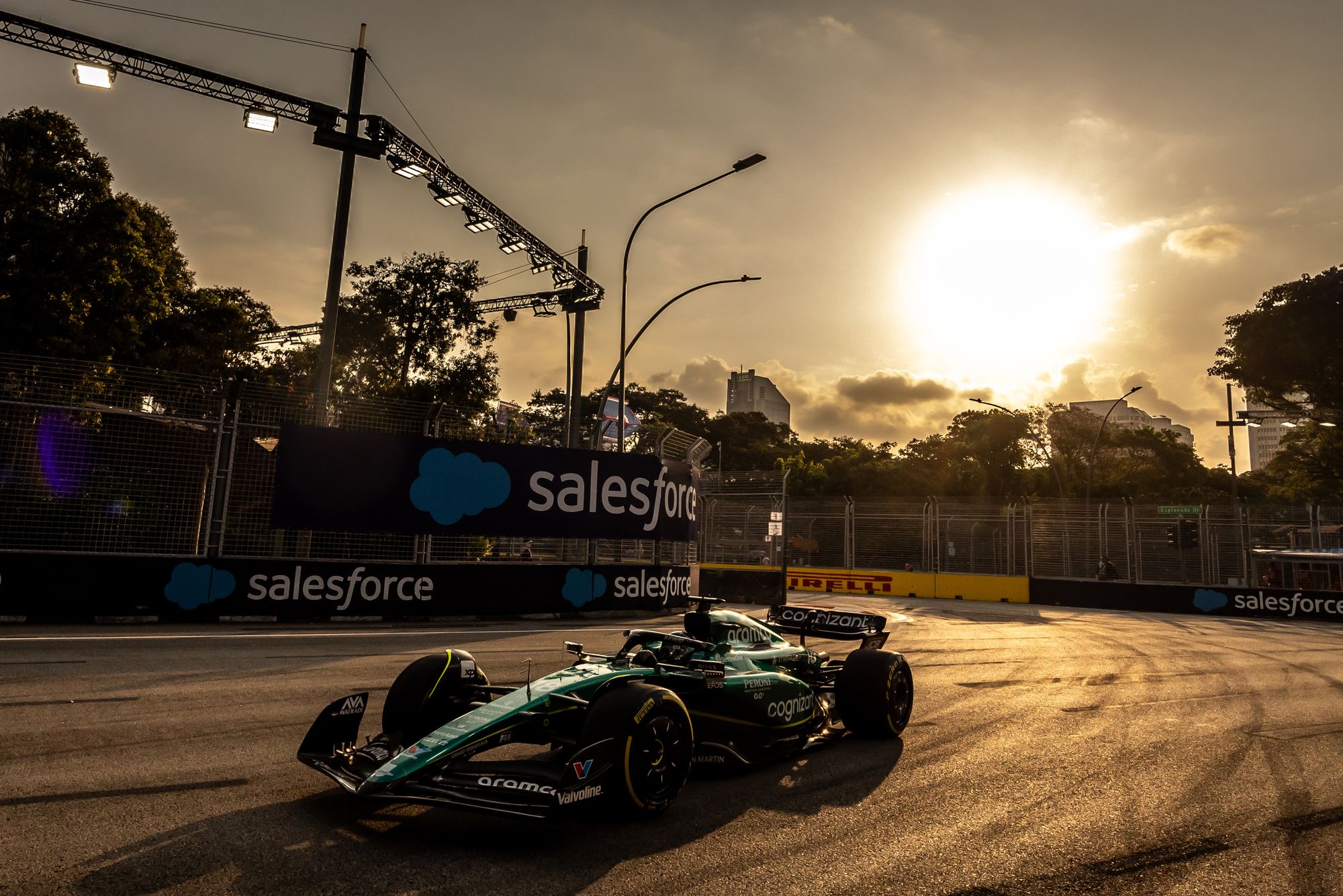 Ultimately, drivers are not hounded out of F1 if they are not good enough. Their time and options just expire. For Aston Martin to maximise its potential, it needs to explore alternatives for a highly coveted seat. The awkward part was that the family ties meant Stroll was not a normal underperforming second driver.
Having a viable alternative in the family business is an obvious potential way around that. There will soon be a high-profile Aston Martin project where big wins and a chance to become world champion in another discipline would surely appeal to Stroll, satisfy what desire he has to keep racing, and save face for all involved.
Assuming, of course, Stroll does not turn into the F1 driver Aston Martin needs in the interim.