The Formula 1 season so far can be evenly split into two eight-race chunks. And they could hardly contrast more starkly for McLaren and Aston Martin.
After a whirlwind start Aston Martin is in decline and fighting over scraps in the top 10, whereas McLaren is on the up and now has F1's second fastest-car.
Their trajectories are converging, with Aston Martin's points advantage now just 49 points.
That battle for P4 in the #F1 constructors' standings is getting closer and closer 👀 pic.twitter.com/ogxdBtzAu2

— The Race (@wearetherace) September 25, 2023
That's a fairly good margin with six races to go. The problem is McLaren's outscored Aston Martin by more than that in the last two grands prix alone…
The two teams will end the year next to one another in the points, and in all likelihood, the gap will not be vast either way. Compared to Mercedes and Ferrari, though, and especially the chasm to Red Bull, the story of 2023 will probably show McLaren and Aston Martin in a similar light: aspiring contenders who had reasonable success but still trail the real heavyweights.
But the narratives behind their seasons are vastly different, and how a team ends a year is important.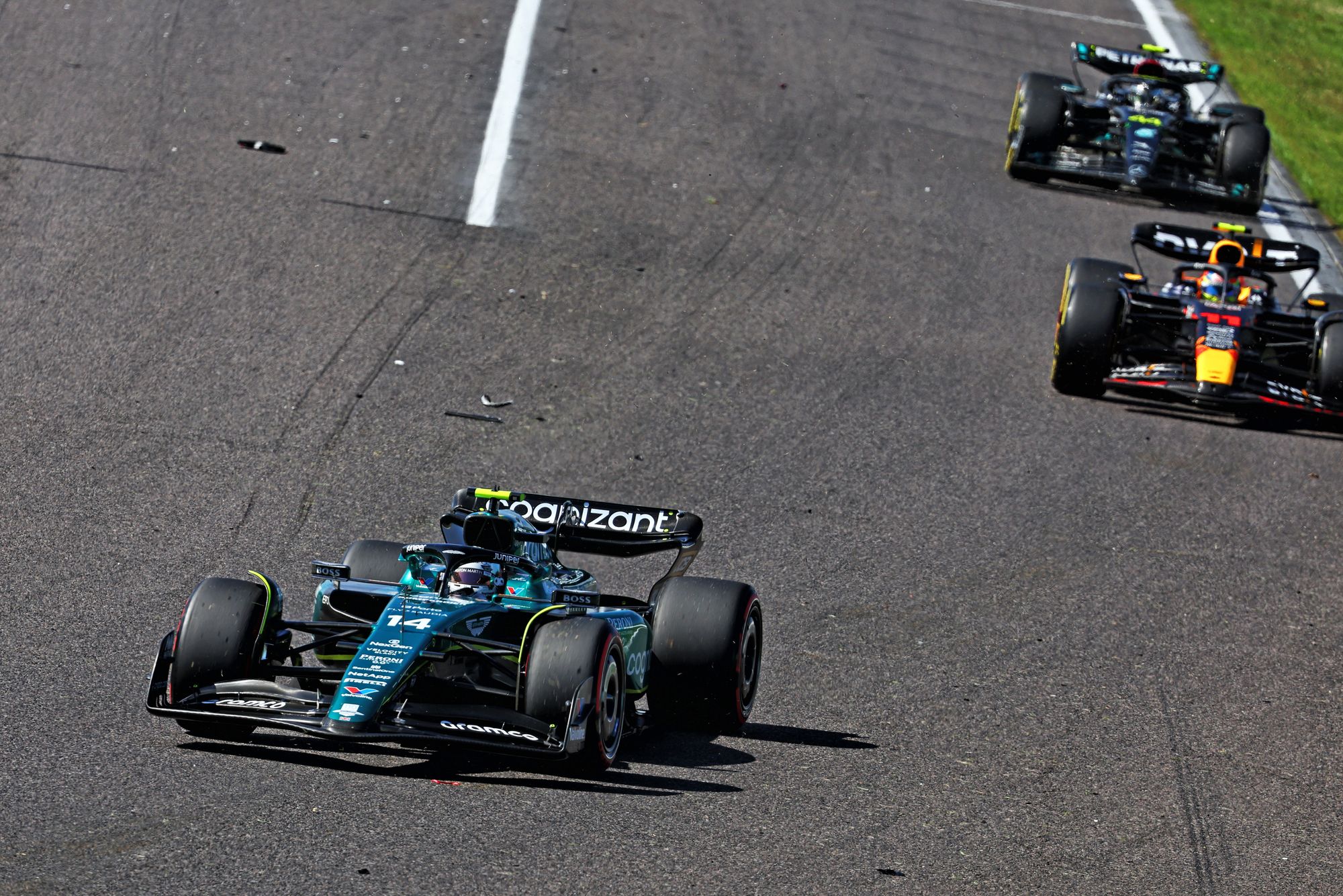 Having finished seventh in the championship last year, Aston Martin would have been delighted to be a top-five constructor that scored seven podiums in 2023. And though it will still have plenty to celebrate, the lack of momentum is a problem, with this year threatening to end much more quietly than it began.
"I 100% agree, this is very important - it's a bit of the opposite of last year," says Aston Martin team boss Mike Krack.
"If you have a good start, and then others are overtaking you, it is much more difficult for the morale than if you do it vice versa.
"That is something that is very, very important to turn the trend around.
"Whatever that leads to finally [in the championship], we have to see, but this trend has to be turned."
At the start of the season, Aston Martin was an almost irrepressible force for any team except Red Bull. Its stunning early form, off the back of an underrated rise in the latter stages of 2022, included six podium finishes and a serious challenge for second place in the constructors' championship.
The well-sorted, motivated and upwardly mobile team – led by new star signing Fernando Alonso – was showing a lot of rivals just how much progress can really be made in a short space of time in F1.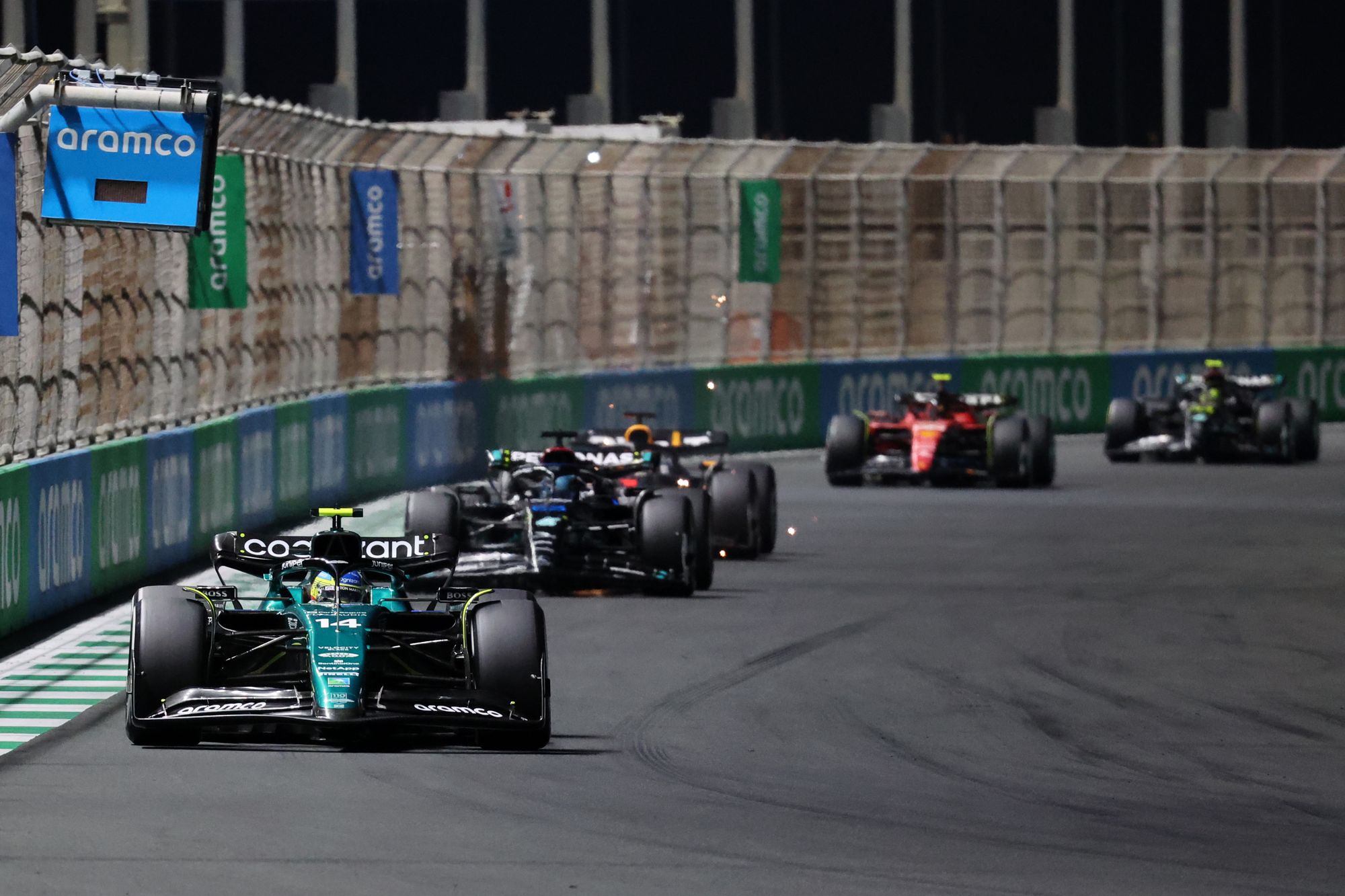 McLaren was among them. It looked almost in freefall, slipping back after several podiums and even a race win over 2020 and 2021, then started 2023 in dire shape. It had clearly been overtaken by midfield rivals - first Alpine in 2022, then Aston Martin in 2023.
After Alonso finished second in the Canadian Grand Prix, Aston Martin's points total stood at 154 points. McLaren had a meagre 17, having scored points in only three races.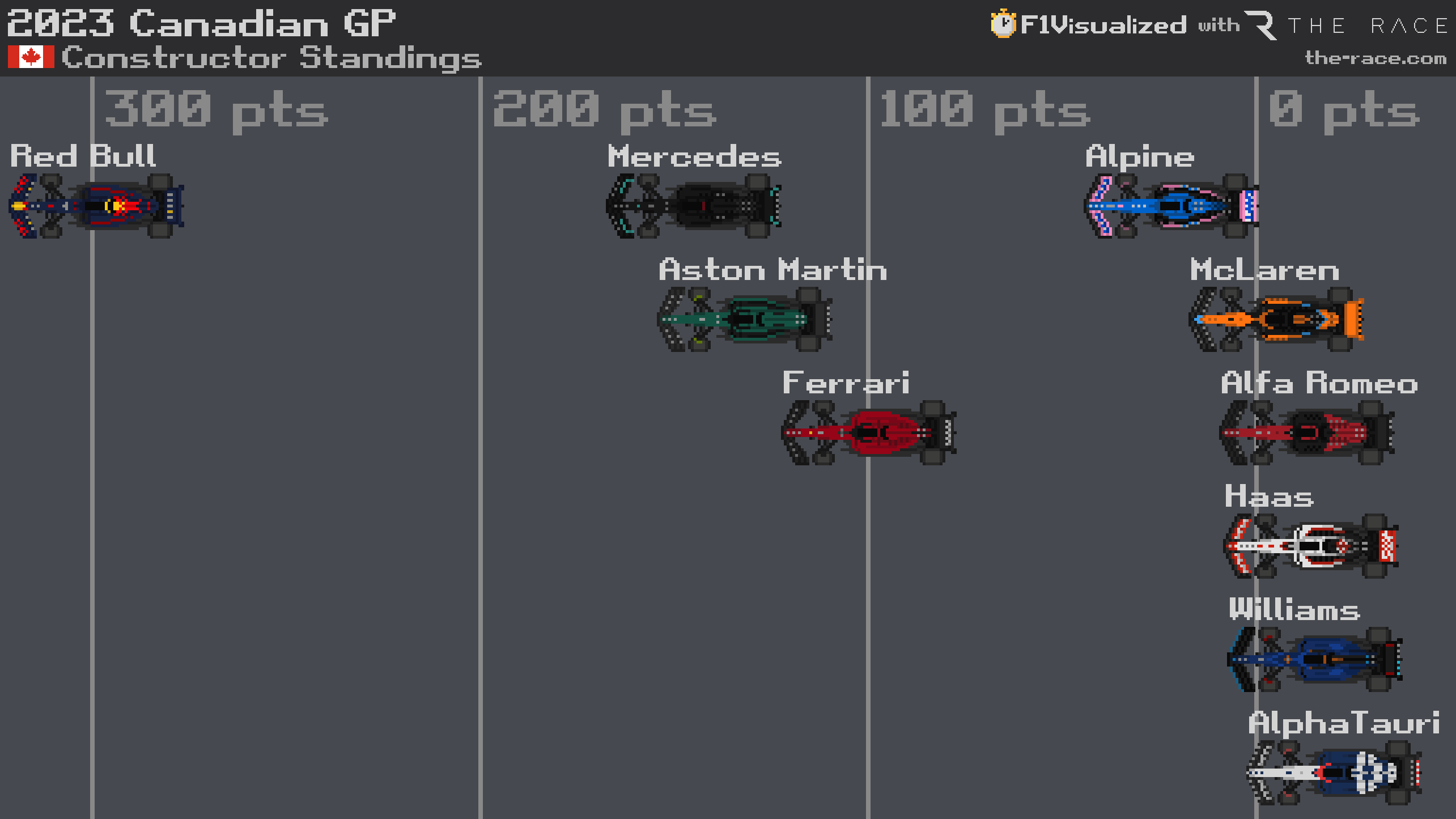 Then came McLaren's first really punchy performance upgrade of the season, led by a new technical structure that team principal Andrea Stella had implemented after two races of 2023. Lando Norris immediately scored McLaren's best result of the season. Then he scored its first podium. Then another…
Some wobbly moments followed as McLaren's intense development efforts stopped it from producing the necessary low-drag package to be competitive at Spa and Monza, but these were just blips. A strategic misstep denied Norris another potential podium at Zandvoort. But he was back there again in Singapore, a track McLaren would have been nowhere earlier in the year, and in Japan – finishing second both times.
Rookie team-mate Oscar Piastri joining Norris on the podium at Suzuka meant a huge 33-point haul in one race, taking McLaren's tally since its upgrade first appeared in Austria to 155 points in eight races. And as McLaren's star began to rise, Aston Martin's started to fade. It has mustered just 67 points in that time, with one opportunistic Alonso podium at Zandvoort the only real highlight.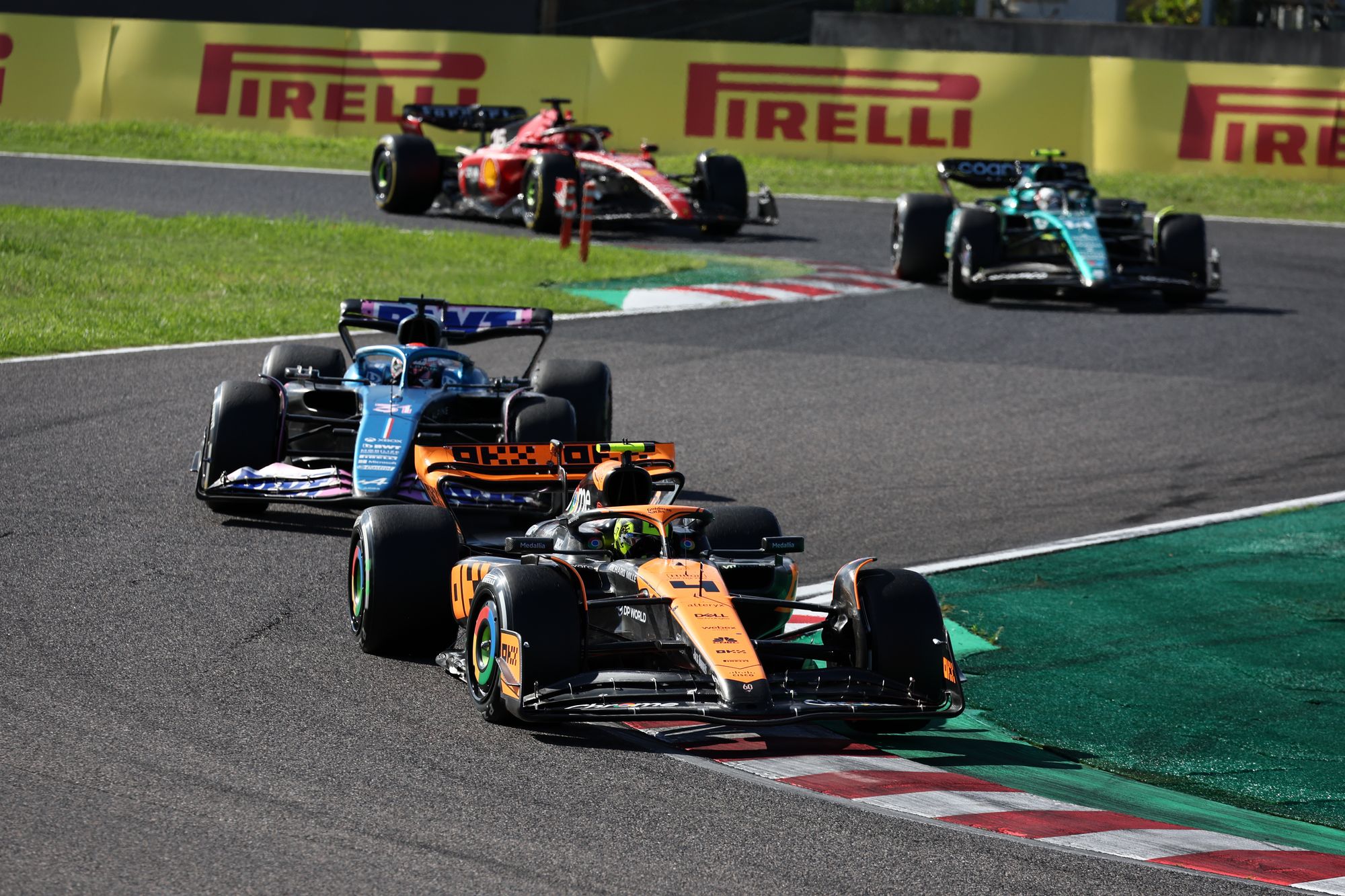 Aston Martin's explanation for this is simple: development. Which means its upgrades have been inferior to others. Clearly McLaren had a lot more low-hanging fruit to grab given its woeful start to the year. But Aston Martin itself has not progressed as much as hoped, or expected
"You see some competitors have really made big progress, some less, and it's quite simple," says Krack.
"We have not done enough."
Krack rules out mid-season technical directives relating to flexi-wings having any impact on Aston Martin's form, and calls it a coincidence that the team has enjoyed an initial boost at the first races of its major upgrade packages in Canada and Zandvoort before fading again. He also believes that Aston Martin hasn't fallen away from pacesetter Red Bull so much as others have jumped into the gap that already existed, having had more problems than Aston Martin early in the season.
"It's probably that others have filled the gap more than the gap has gone massively bigger," Krack says.
"You have not to look at only a single track but over the course of a couple of races.
"Surely we would have liked to have more performance from our upgrades.
"But there is still some to come, so I'm confident that we can improve a little bit."
When we look at the bigger picture, though, there is a trend of Aston Martin slipping further away, at least on one-lap pace.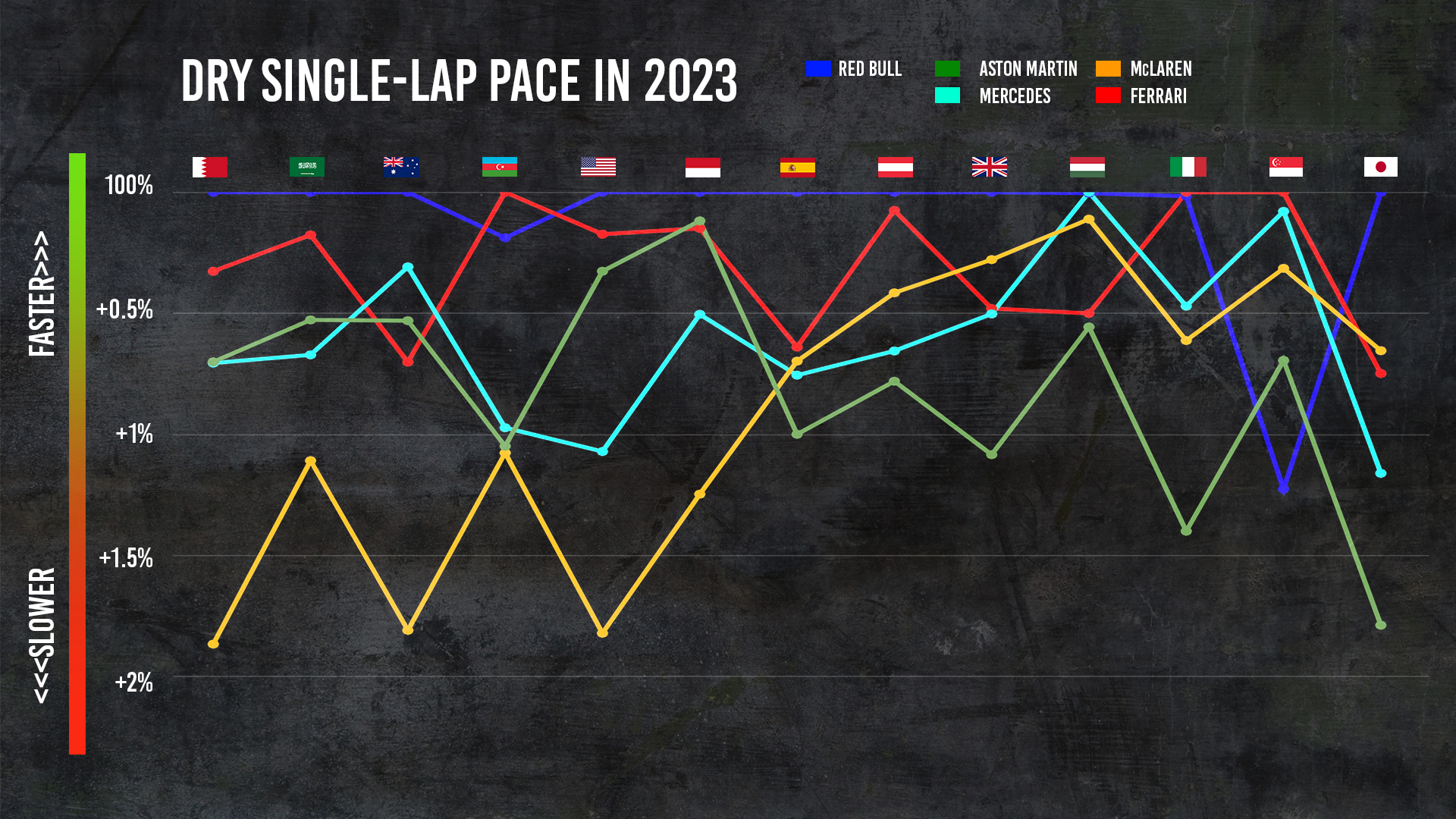 By comparison, McLaren's trajectory again (unsurprisingly) looks much better. And that's why the points gap that exists now should not intimidate McLaren and should not be of any comfort to Aston Martin. It is not just possible McLaren wins the fight for fourth, it's quite likely.
Back in Singapore, Stella had emphasised the need not to get distracted by that. He is a process-driven team leader who wants McLaren to focus intensely on the tasks immediately ahead of them, and let the points take care of themselves.
"You don't want to get overwhelmed by 'we need to do that!'," Stella says.
"You almost need to focus on what's the next right step to do. Our narrative, our message, is always about how we need to outdevelop our competitors. We need to make sure we don't have reliability problems. And we need to operate well at the track to exploit our competitiveness.
"Then we'll see where we are at the end of the championship.
"It's just how you approach things when you are inside a team. Because otherwise, if you just think about your target…the target is good for a conversation, but it's not good for the doing behind achieving the target."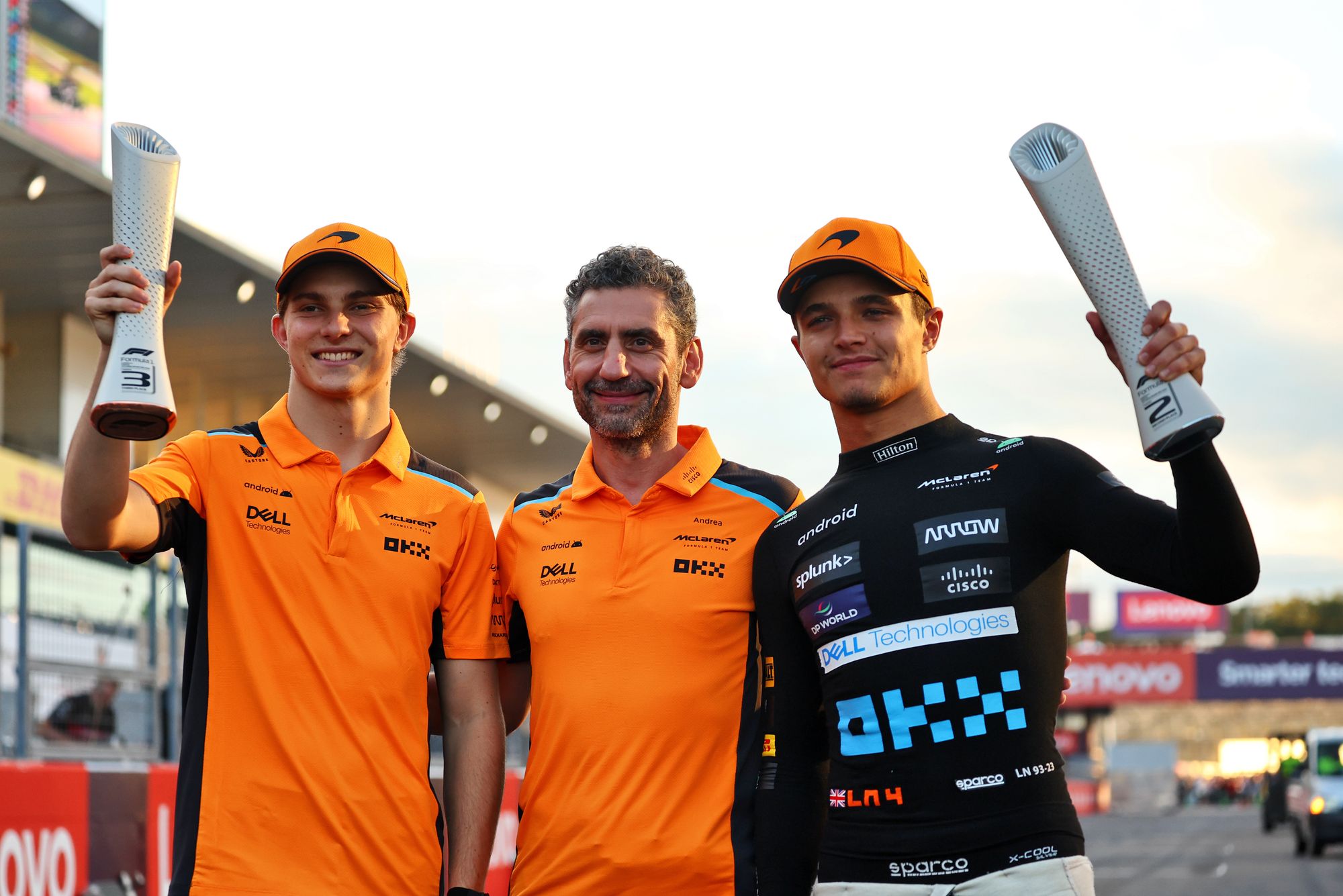 After Japan, where McLaren made its biggest gain yet, Stella has not deviated from that position. He does not believe his team needs "this kind of carrot" of fourth place as motivation.
"If we start thinking about 'ah we need to finish fourth, we can finish fourth', everyone would say, 'we know already'," Stella says.
"You don't have to tell us. We don't have to declare this to the world. We're just going as fast as we can and that's the attitude."
That is a much more straightforward approach when the tide has turned in your favour, which it clearly has. Krack has not thrown in the towel for Aston Martin and puts his own emphasis on the team maximising what is in its control.
The problem is, the AMR23 is not as good as the MCL60 anymore. Alonso is scoring points almost on his own, whereas McLaren has two drivers in fine form who are regularly contributing. Even though Piastri has been a race behind Norris on upgrades three times this season (twice not having any upgrade at all), he's still scored 52 points in the last eight races. That's almost as much as Aston Martin on his own.
HOW ASTON/McLAREN DRIVERS HAVE SCORED
First

 

8 races
Next 8 races
Alonso
117
57
Stroll
37
10
Norris
12
103
Piastri
5
52
The way this season has gone so far for these two teams creates an interesting extrapolation for the future. McLaren can have great confidence in all its major foundations. Both drivers are excelling. The technical team is working well. Upgrades are plentiful and powerful. Stella's coming into his own as a proactive, compelling team boss.
Can Aston Martin have the same encouragement? It clearly has a serious driver problem to solve at some point, and its development has not been as impactful as hoped. While it will inevitably take time for its investment in new resources to pay off, McLaren's not in a dissimilar position. And even Krack admits that infrastructure cannot be used as an excuse because Aston Martin was able to design a very high-performing AMR23 to start the season.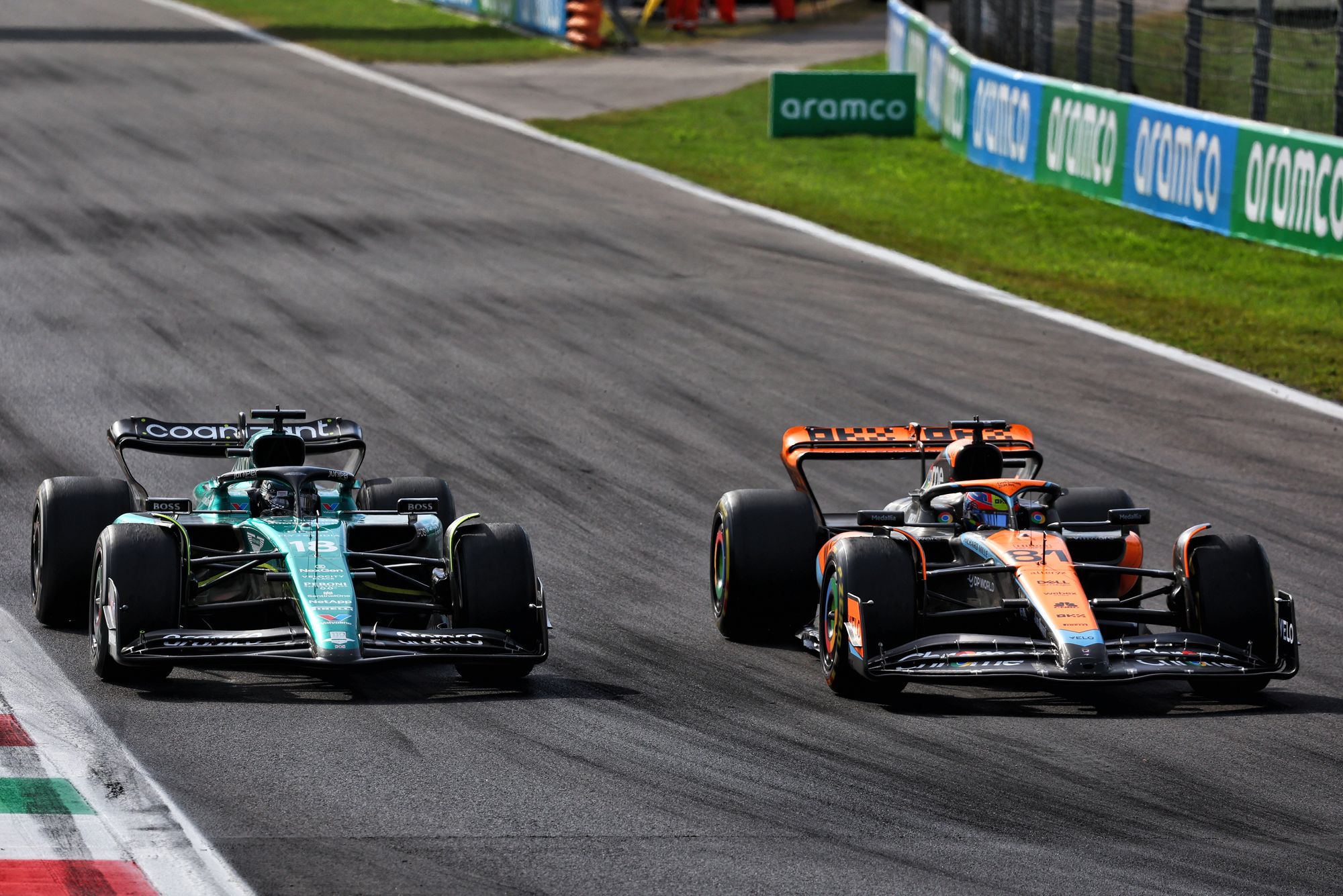 If you were to pick one of these teams to carry the fight to Red Bull in 2024, McLaren is clearly making the more compelling case at the moment. And you might start to have some worries about what's going on at Aston Martin.
Just a few months ago, though, we would have said the exact opposite about these two teams' predicaments and prospects. So even if Aston Martin does lose out in this fight over the final few races, writing it off longer-term would be extremely premature.
Momentum is important, though. It alleviates pressure and inspires confidence if you have it. It weighs heavily if you don't.
And that's why if you were going to pick between a strong start or a strong finish to a season, you'd pick the latter every time.