In Aston Martin's weakest spell of the 2023 Formula 1 season, Fernando Alonso has gained attention with some spiky radio messages. And it is hardly a coincidence.
The bare numbers paint a disappointing picture for a driver and team that looked to be almost effortlessly scoring podium after podium in the first third of the year. Alonso has a best finish of eighth over the last three races and scored all of the team's six points in that time.
He had a scrappy race in Singapore, uncharacteristically making two notable mistakes in a car that it turned out was impacted by a damaged suspension fairing, but otherwise Alonso feels his lowly Q3 appearances and top-10 finishes still reflect the same level of personal performance from earlier in the year.
"At the beginning of the season I was voted for nine or 10 points [out of 10 in people rating his performances] and now I'm four of five," he said after qualifying on Saturday at Suzuka.
"But I'm at the same level."
The point is obvious, and accurate. Aston Martin's AMR23 is not the competitive force it was earlier in the year. That brings tougher races, more frustrating situations, and more Alonso radio complaints.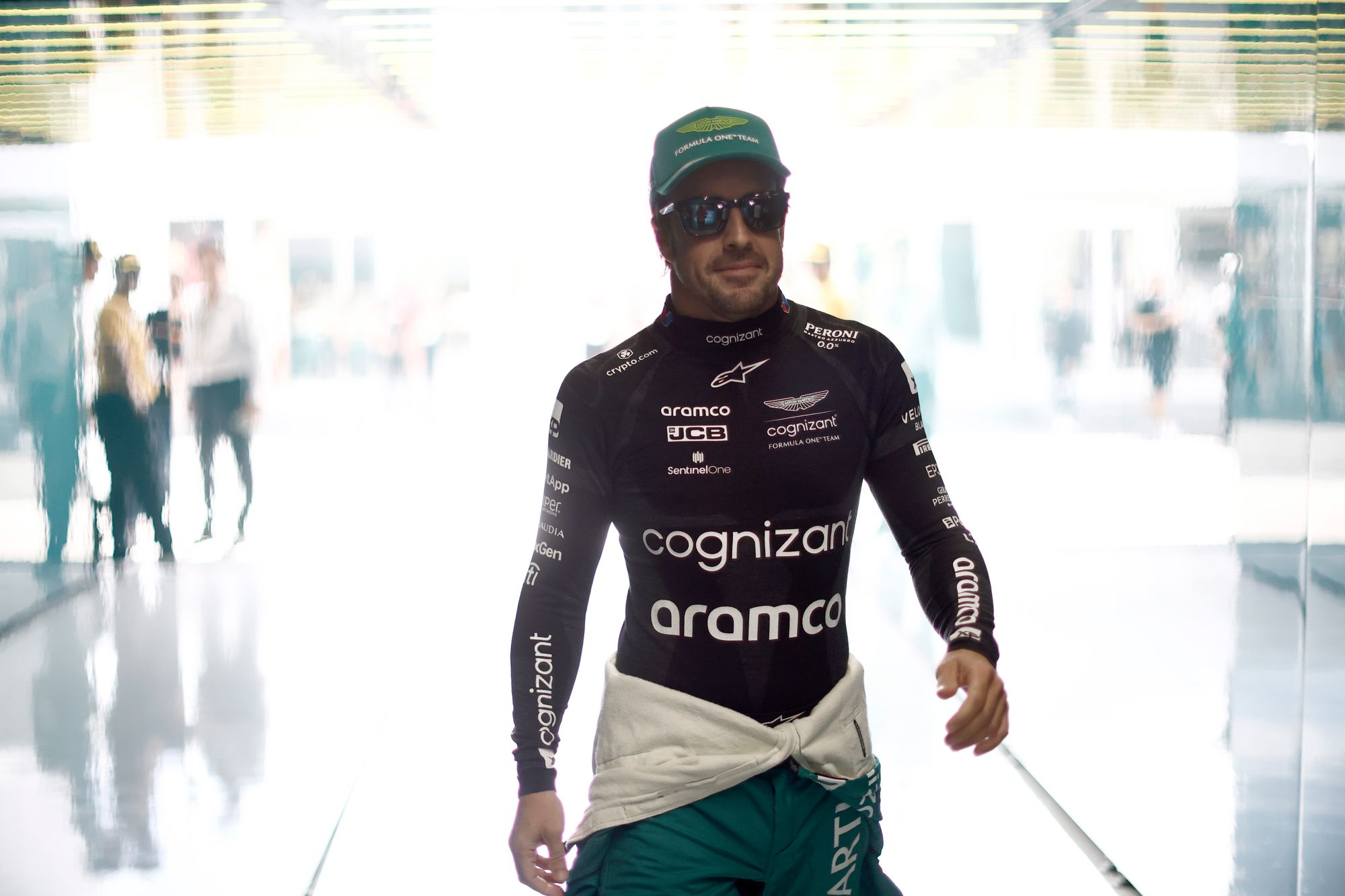 In Singapore he told his team the car was undriveable. In Japan we heard him declare his team had "thrown me to the lions by stopping that early". Alonso was annoyed by that after the race, calling it "the classic thing, the classic FOM radio, completely out of context".
It wasn't really. And Alonso's one of the, if not the, smartest drivers on the grid. He uses everything at his disposal and that includes knowing what messages are likely to get picked up on the broadcast. Whether you believe it's what he was doing on this occasion or not, it is well within his skillset to say something that he wants the world feed to pick up.
The whole thing, on track and off it, conveyed a sense of Alonso growing impatient and annoyed at Aston Martin's stagnation after such a bright start to 2023. We know the high standards Alonso strives for, operates to himself, and demands of those around him. And Aston Martin's declining form is not meeting them.
Some already see what happened in Japan as a manifestation of that. As annoyed as Alonso sounded over the radio, he was equally animated after the race. He reiterated the team had stopped him too early, that it was maybe a "mistake" to have set him on such a long stint, and that with an optimised race he could have beaten one or two cars ahead.
But he also claimed there was nothing wrong with the strategy, it didn't really impact the final result, and that the car's performance was stronger on Sunday than expected after a difficult qualifying, so working out what he really thought is a little tricky.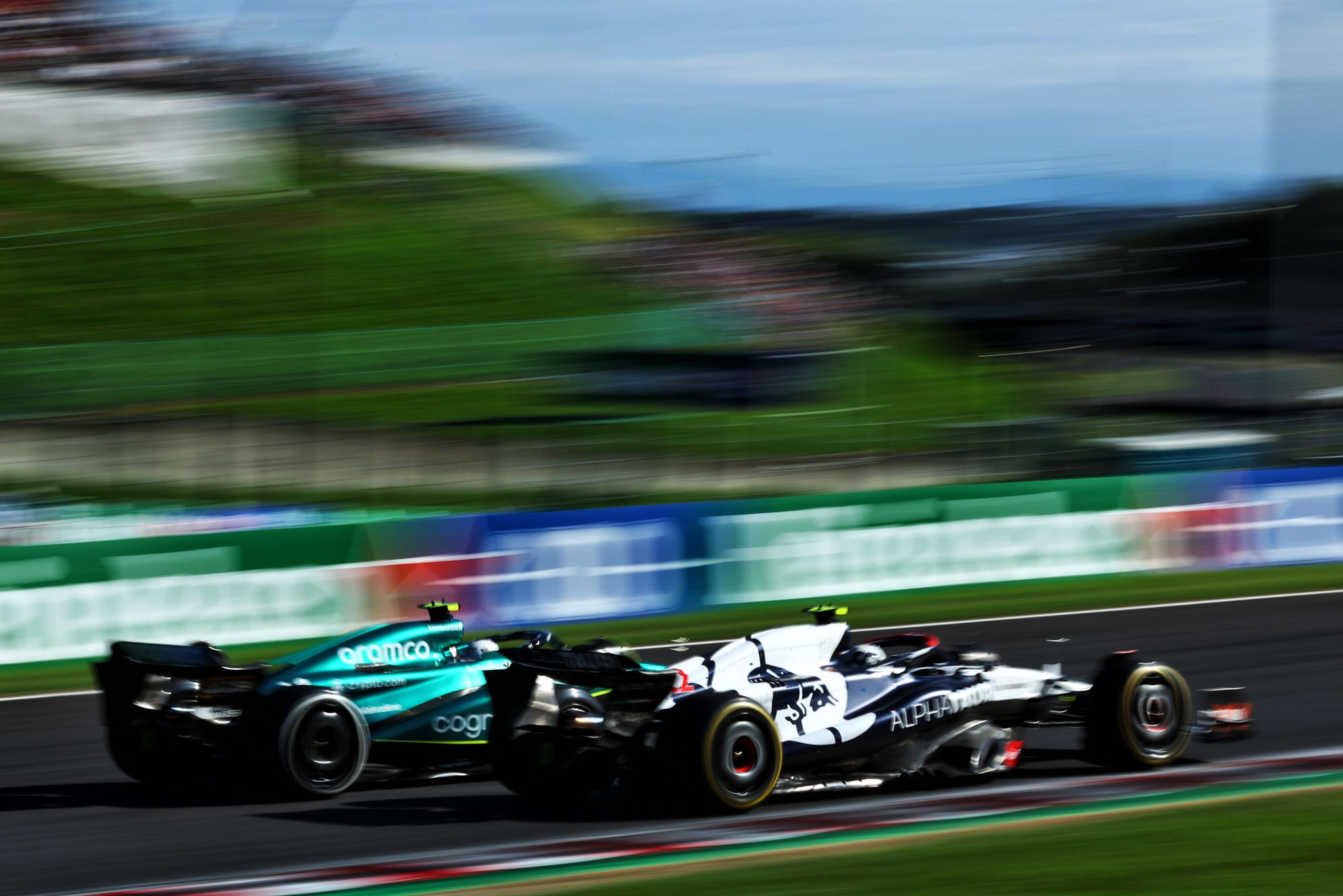 One thing Alonso was clearly agitated by in the race and afterwards was the car's lack of straightline speed. As he rejected a suggestion he was getting "angry" in the car, Alonso proceeded to explain – at quite a pace – why he was venting after finding himself stuck behind slower cars because of a lack of straightline speed.
"I'm not sure exactly what other drivers can say when they are behind a car that is slower and on the straight [that car is] pulling away even when you open the DRS," Alonso said.
"Maybe the other drivers say 'I'm OK, I'm happy to be behind', but I prefer to be motivated to overtake them on track.
"I was slower even with DRS open, I called for a different strategy, we stopped, we beat them.
"That's the way we do it, we beat everyone on track even if the radio is the highlight."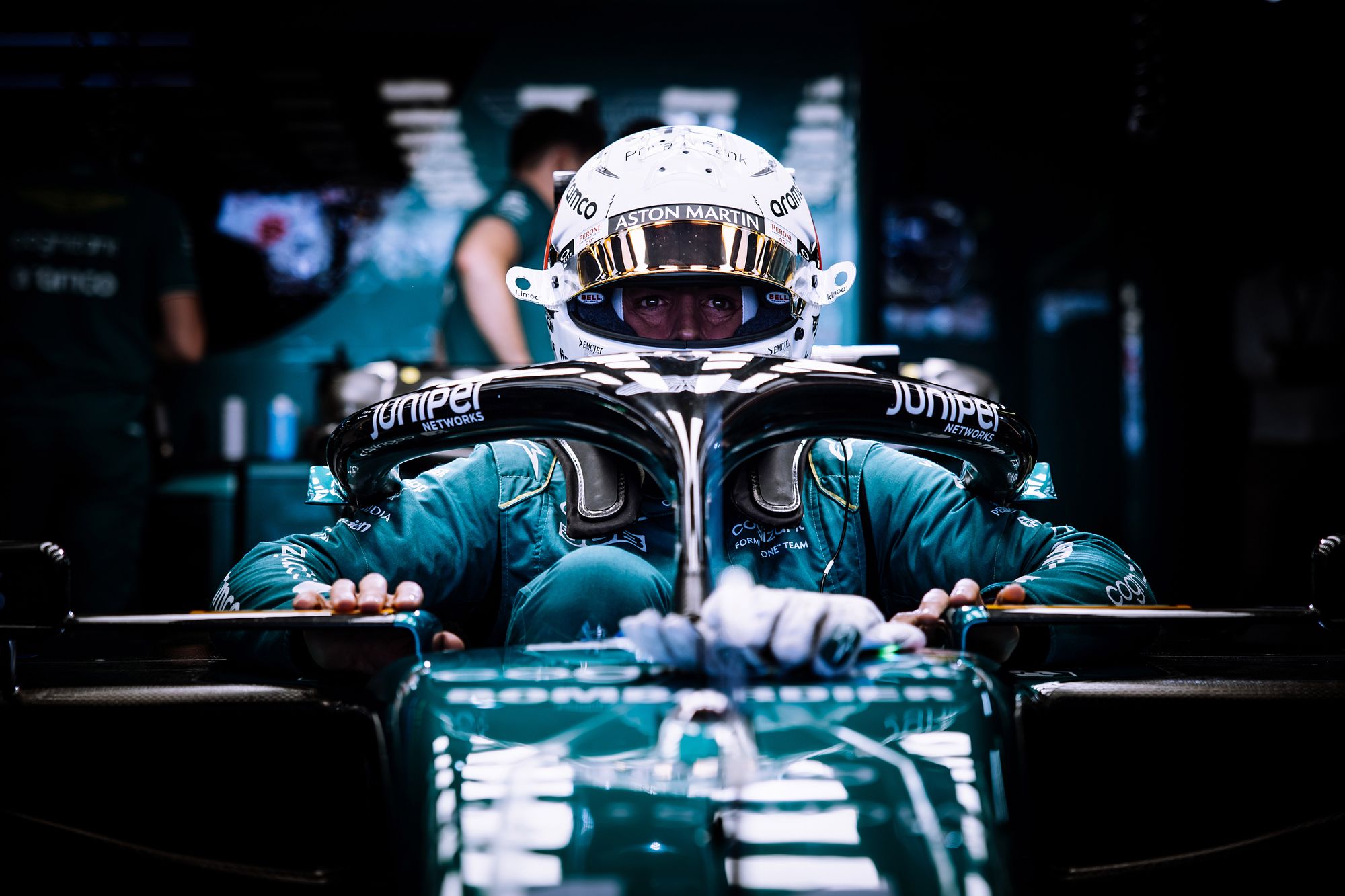 Alonso's doing a lot to push Aston Martin on at the moment. He's scoring points single-handedly for the most part, is being proactive over the radio to try to take charge of races and continues to grasp every opportunity available.
He clearly took great pleasure in how he evaded the dodgem-style action ahead on the run to Turn 1 and jumped from 10th to sixth, pointing out with a smile it was "not bad for a 42-year-old".
But the strength of Alonso's radio messages and the energy with which he described his frustration at feeling stuck on the straights may also be interpreted as stressing a clear point of weakness in the AMR23. Especially as Alonso mentioned in another answer he had a "very slow car in the straight".
"Friday we were last, Saturday we were last, and today," he said.
"We knew we were down on top speed but that was our choice."
A choice he agreed with, or a choice he had to live with? Who can say. But his team believed that on balance it was the correct call.
Team principal Mike Krack said afterwards: "We tried to go a little bit lower or to go with higher over the course of the weekend. And we finally decided to race like that.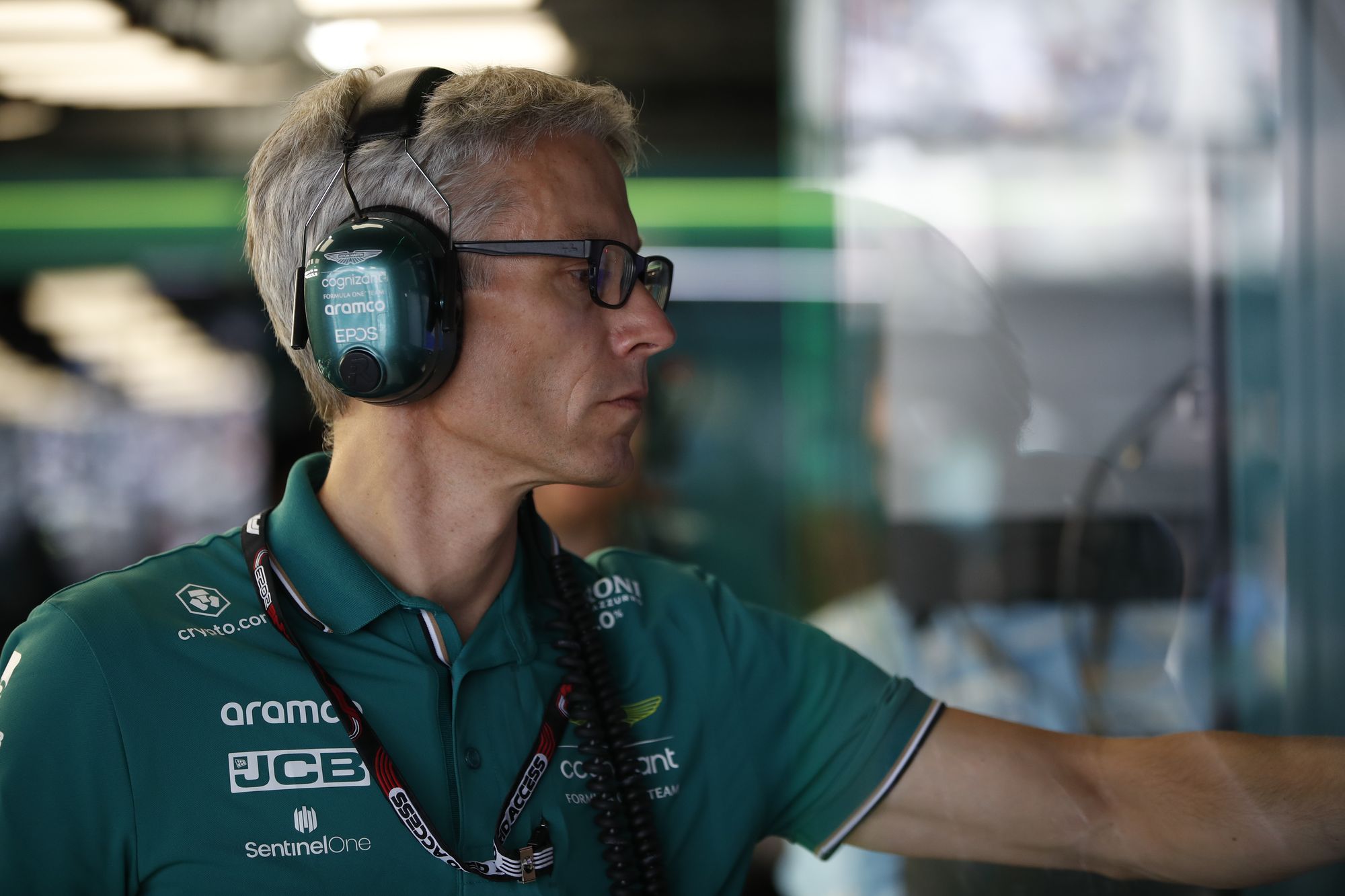 "The car was a bit better than we expected in terms of performance in the race in terms of degradation. So, I think it was the right choice."
It reflects some limitations in the car. More wing is required to get the necessary cornering performance through the high-speed stuff to stop the car sliding and spiking the rear tyre temperatures. Better degradation came at the cost of worse raceability on the straights.
If the car was better in high-speed corners this trade-off would be less aggressive. So, in simple terms, a better car is needed – not necessarily Red Bull-level, given McLaren scored a double podium with a car that's now clearly superior to the Aston Martin.
But Aston Martin's development has not been as successful as hoped, and as the team emphatically rules out having its wings clipped by any of the recent technical directives around flexi-wings and underfloor use, the simplest explanation really is that it is just not doing a good enough job compared to the company it has kept this season.
Alonso will be well-aware of that. And he will be making sure his team is, too. Krack dismissed the view Alonso's radio comments were a sign of frustration seeping out, although others will not brush this off so easily.
"You can listen to the 20 drivers, everybody's really hard, everybody's passionate," said Krack.
"If the driver would not be doing something like that, what driver is it?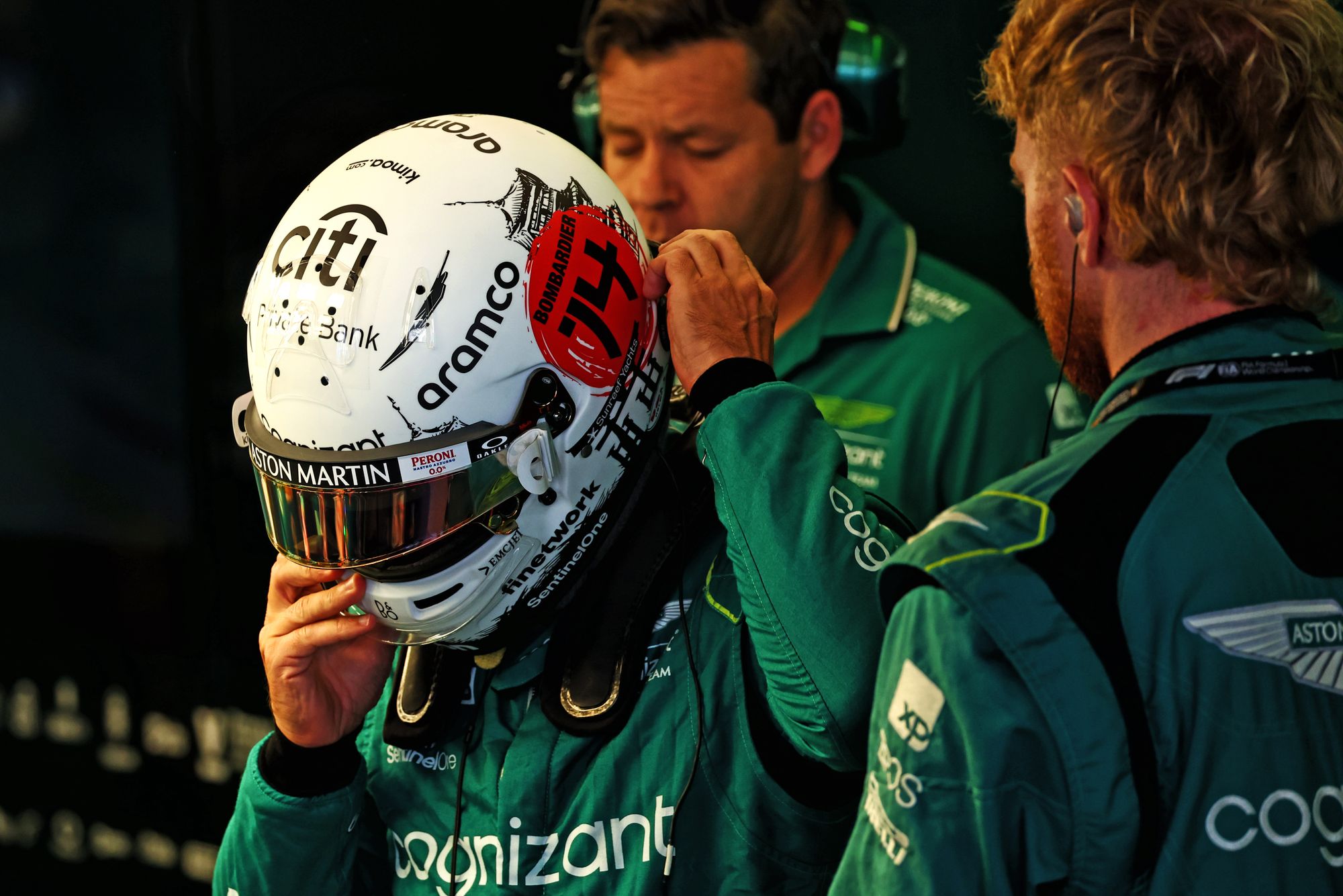 "I think it's fine. We take it as a motivation, and it also opens up always a different view of things. So, absolutely fine."
It would be a surprise if it's the last spike in frustration we hear from Alonso before the season ends, though. Suzuka was a difficult weekend for Aston Martin, which in Krack's words "could not cope with the frontrunners". That has been the case for a long time – with Alonso's Zandvoort podium looking more and more like an exception to the rule.
In addition to the lack of performance and what Alonso saw as a strategic misstep on his side, Aston Martin only got one car to the finish in Japan as Lance Stroll was retired as a precaution due to an issue on the rear wing.
The team is only capable of scoring small points at the moments, so the least it needs to be doing is having both in contention. Both Aston Martin and Stroll need to improve in this regard.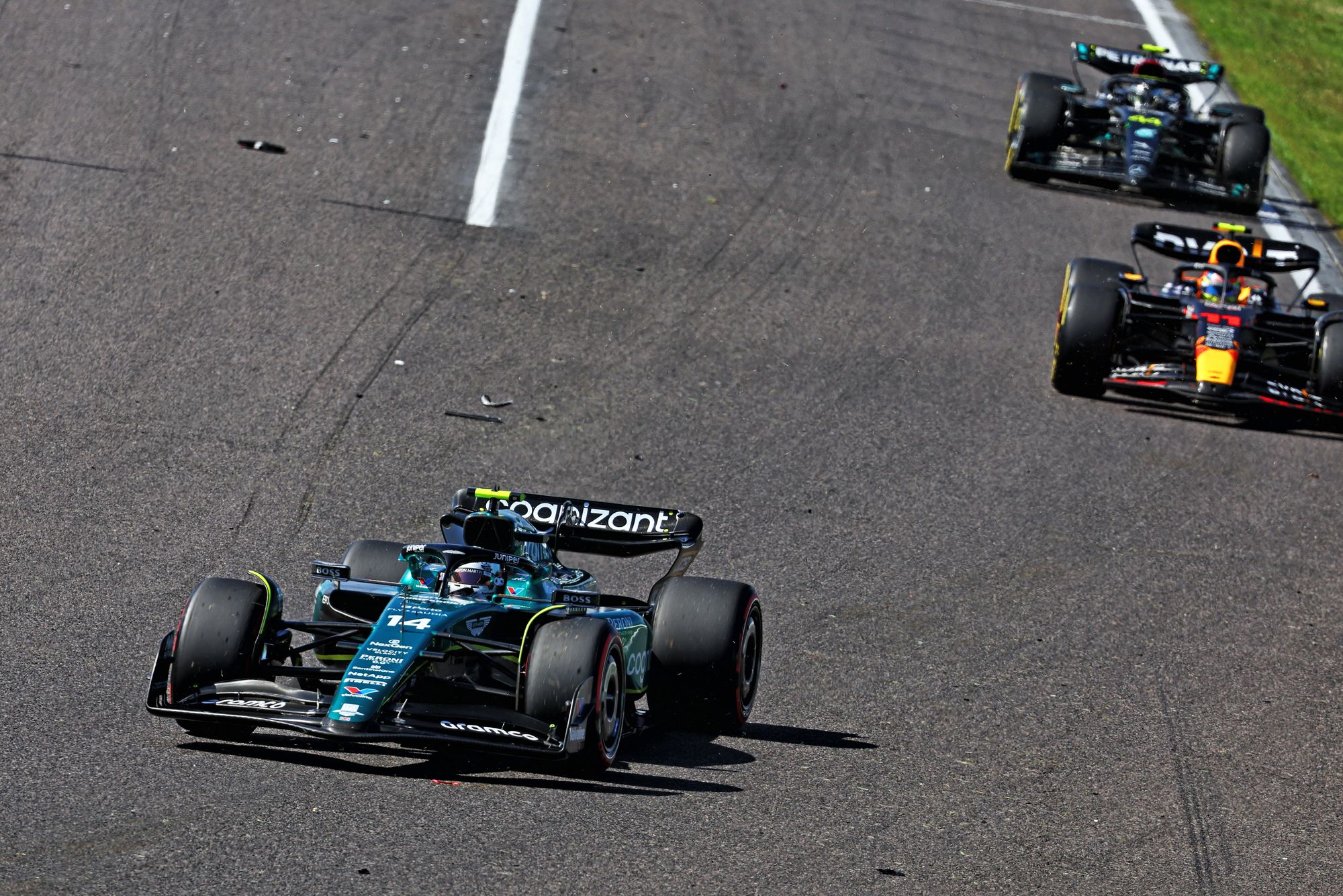 Alonso will care a lot less about what's happening to his team-mate, though. His focus will likely be more on the few remaining updates Aston Martin brings and whether they offer a chance of ending the year on a relative high, or underline a concerning development trend.
If it is the latter, and there are more weekends like the last few on the cards before 2023 ends, then expect Alonso will not hide his dissatisfaction. He may even choose to make sure we can all hear it.