Despite George Russell's belief he is having his "best ever" Formula 1 season in terms of pure performance, the Formula 1 championship standings tell a one-sided story of intra-team dominance at Mercedes.
Lewis Hamilton is pulverising Russell with six races left. After Russell finished ahead of Hamilton in a difficult first year of F1's new ground-effect era for Mercedes in 2022, the seven-time world champion has responded with a vastly superior 2023 - at least statistically.
Hamilton dwarfs Russell in points (190-115) and podiums (5-1). He also has a pole to his name this year, holds third in the drivers' championship, and is still in with a sniff of pipping Red Bull's Sergio Perez to second.
There is a standard caveat to be applied that points tables can be misleading. Just as Russell's 35-point advantage over Hamilton last year did not tell the whole story of their respective 2022 seasons, a cavernous gap in Hamilton's favour with six races remaining does not precisely reflect the quality of their campaigns now.
However, there is no disputing the fact Hamilton has had the better year. He is ahead on merit and however good Russell's peaks have been in 2023 there are some important lessons he must take from how poorly that has translated into points on the board.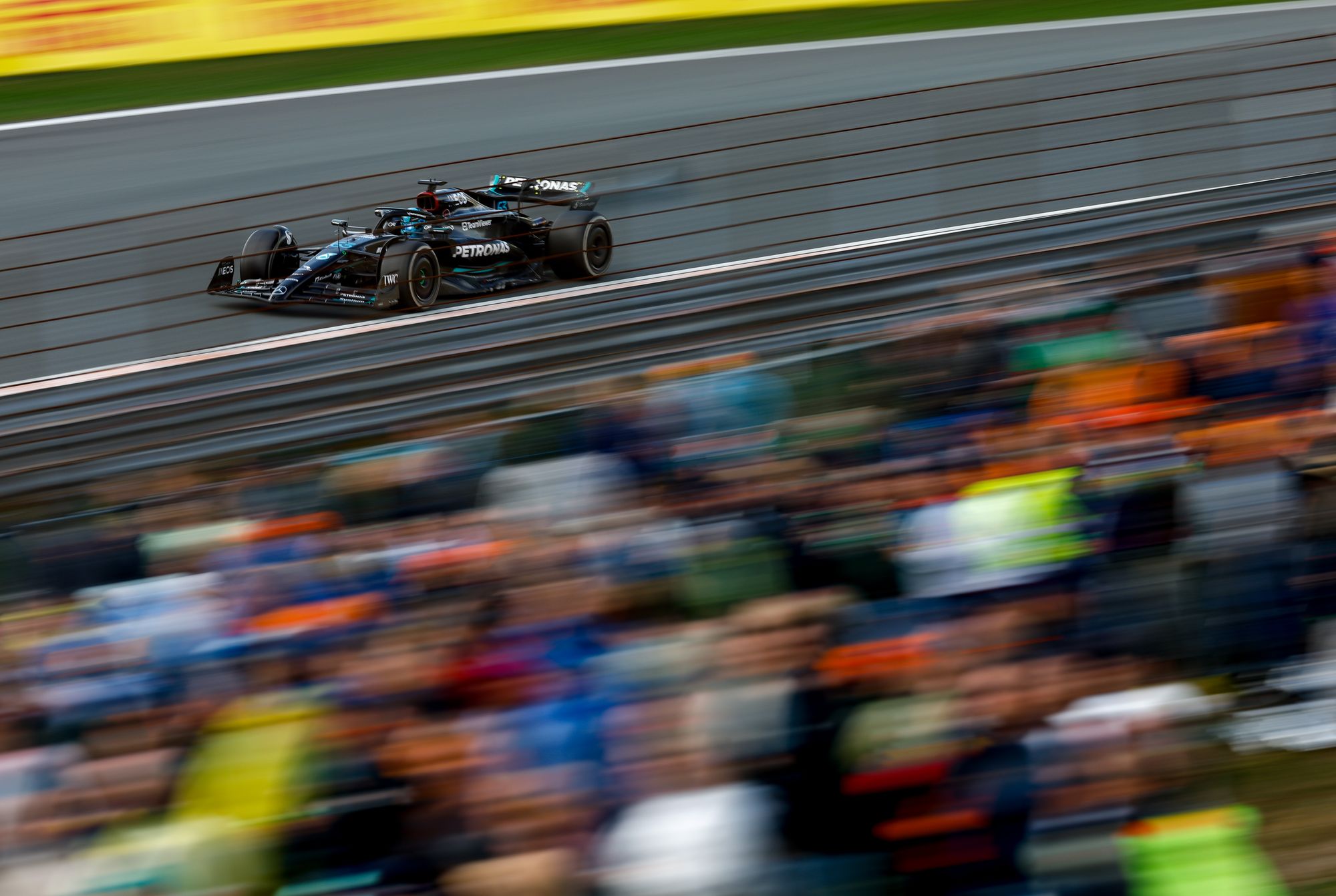 The data is remarkably one-sided given Russell's view of his own season might well be right. In performance terms, he has not lacked anything at all - actually, he's arguably been the quicker Mercedes driver over one lap.
The two are almost inseparable by every qualifying performance metric. They are 8-8 in qualifying head-to-heads, with an average qualifying result of 6.9 (Hamilton) and 7.4(Russell) and a laptime difference of just 0.008s (0.016%) in Russell's favour over every qualifying session this year.
Then things swing wildly in Hamilton's favour on Sundays. He's 9-4 up in the races both have finished but Russell contributed to two of his retirements and even ignoring outlier results Hamilton's average is almost a full position better in races this year (5.1 versus 5.9 in 2022).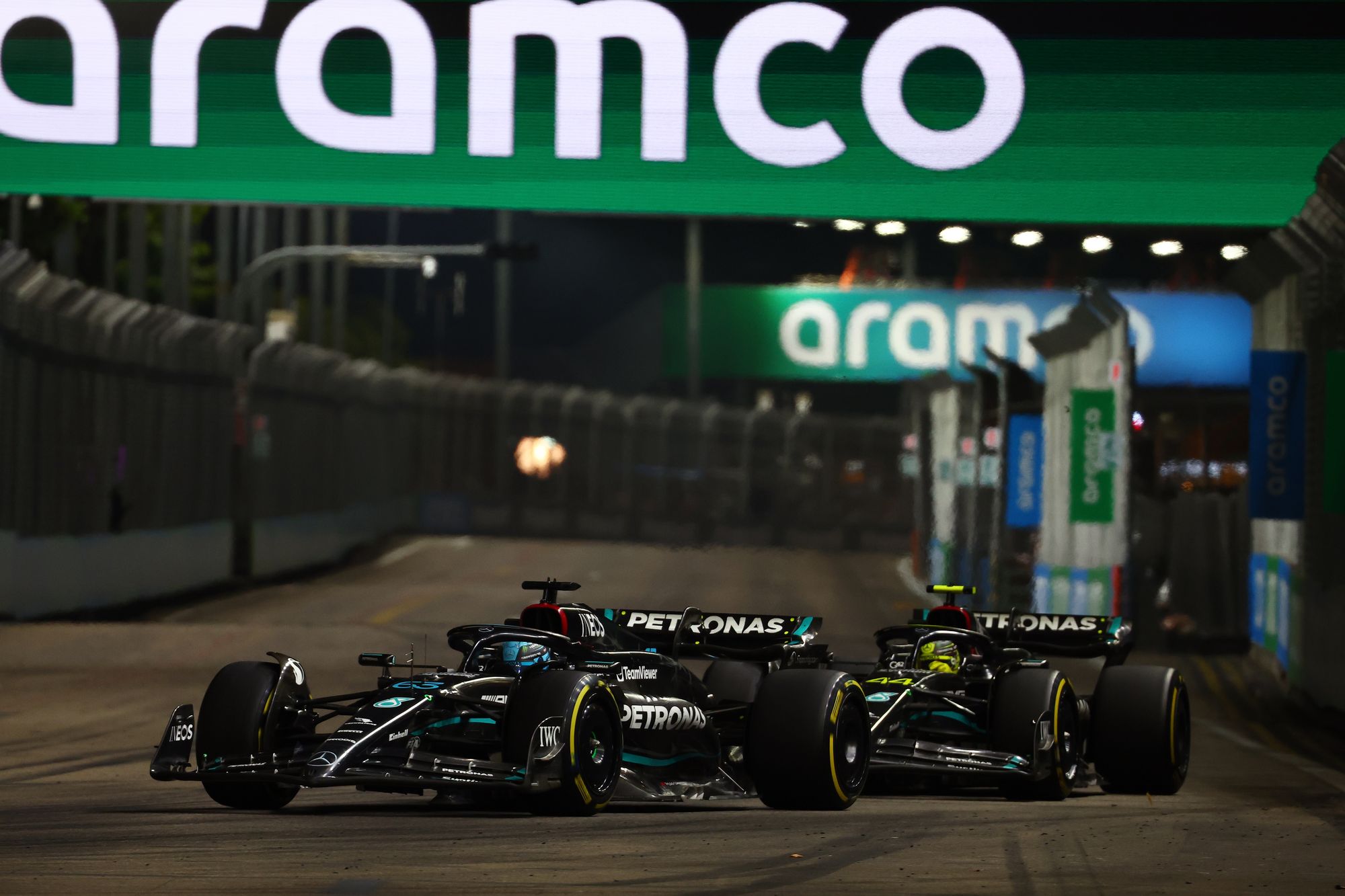 What's more, on only one occasion this year has Russell finished ahead of Hamilton after starting behind him - Austria, where Hamilton finished ahead on the road but was one of several drivers to be given a time penalty for track-limit offences. Conversely, for various reasons, Hamilton's turned around a qualifying deficit three times and benefitted from two further Russell DNFs, one of which was Russell's fault.
There is an unmistakable trend. Hamilton, even though he has not been particularly happy with his qualifying performances in general over the last 18 months or so, is holding his own against his extremely fast, young new team-mate in outright performance. But a clear gap emerges over the season in terms of how they execute and maximise their races.
That's why Russell says: "In terms of pure performance, I feel that this season has been my best ever.
"But I reckon there's over 60 points that we've lost this season for a number of different reasons.
"Australia we had the shot at minimum a podium - 18 points there. We had Zandvoort with the rain, there was another podium that was gone. The podium [in Singapore] was obviously driver error. We had in Canada, again, another mistake on my side, another 10 points lost there, Monaco a few points lost as well.
"There's been many, many races where we've lost points."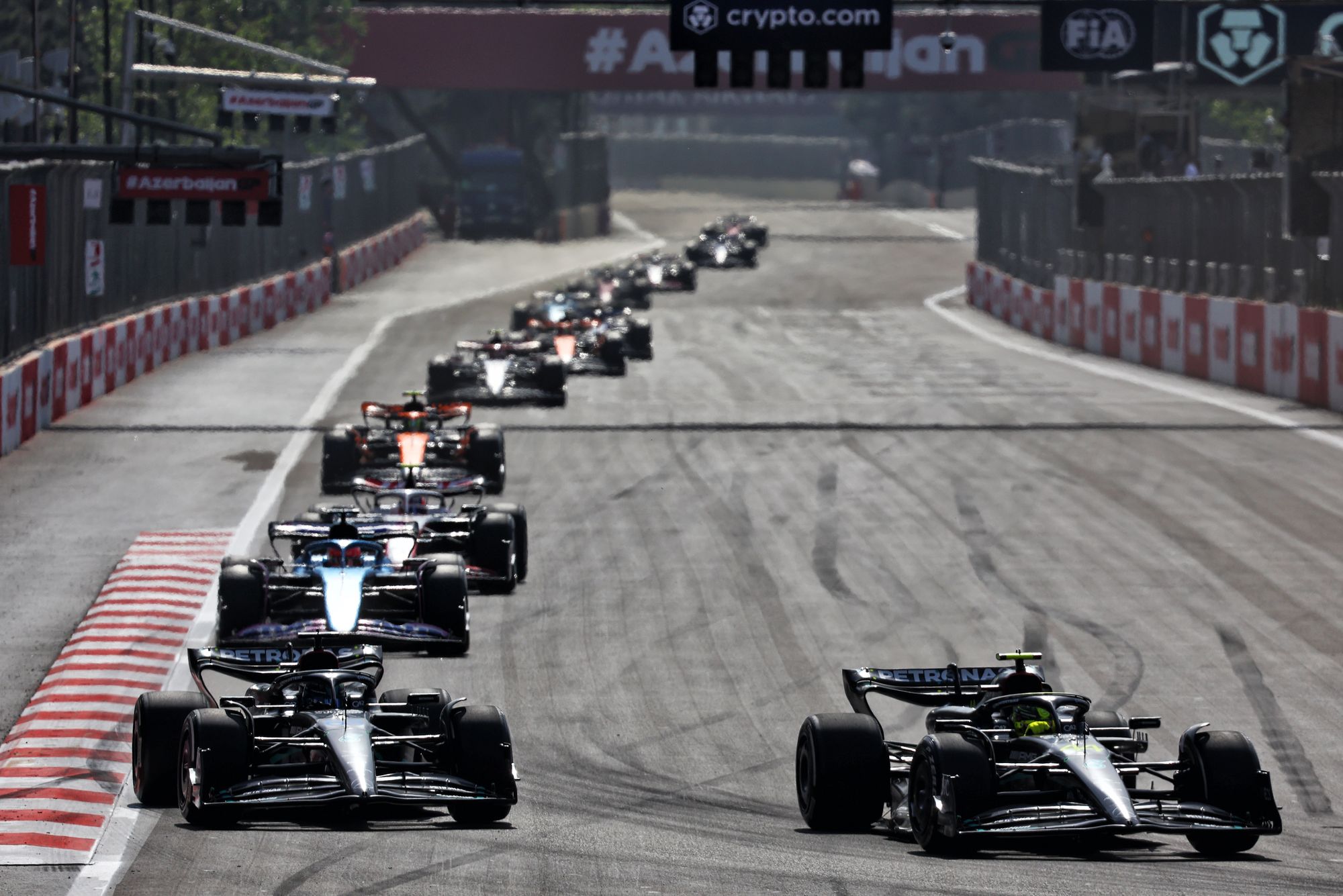 Throw Azerbaijan onto the list as well - there, having gained ground through the pitstops thanks to a well-timed safety car, he misjudged the restart and lost two positions, including one to Hamilton.
It was a relatively low swing in comparison to the Singapore crash, for example, or the engine failure in Australia (which followed an awfully timed red flag just after Russell had pit), but these points add up. In fact, it all makes for a quite impressive tally, one that is surprisingly evenly split between driver error and misfortune.
As he suggests, the most generous interpretation of how much Russell has lost this season clears 60 points easily. In an alternate reality he could be sitting slightly ahead of Hamilton in the points. But it's important not to conflate the points he's had 'taken' from him and what he's thrown away.
The engine failure in Melbourne and the botched handling of the early rain at Zandvoort cost two podiums (30 points minimum) but they are at least matched by an accumulation of mistakes of varying severity: a restart error in Baku (four points), sliding down the escape road as the rain fell in Monaco (five points), hitting the wall in Canada then retiring late on with brake problems indirectly caused by that mistake (12 points) and that last-lap Singapore shunt (15 points).
It amounts to a big difference in their respective contributions to Mercedes' bid to finish second in the constructors' championship ahead of Ferrari and Aston Martin. It's not a disaster, but it's also not the percentage split Russell will expect from himself.
How top five teams have scored
| | | | | |
| --- | --- | --- | --- | --- |
| Team | First driver* | % of points | Second driver* | % of points |
| Aston Martin | Fernando Alonso | 78.7 | Lance Stroll | 21.3 |
| McLaren | Lando Norris | 66.9 | Oscar Piastri | 33.1 |
| Red Bull Racing | Max Verstappen | 64.2 | Sergio Perez | 35.8 |
| Mercedes | Lewis Hamilton | 62.3 | George Russell | 37.7 |
| Ferrari | Carlos Sainz | 52.6 | Charles Leclerc | 47.4 |
*In the standings
Given the normal variance that is possible over a season, one driver contributing anything north of 60% of the team's points tally represents a very good return. Scoring two-thirds of the points or more is so exceptional that it is usually in the realms of extenuating circumstances, or simply a clear ability gap.
Clearly, the Mercedes pairing should be closer to how the Ferrari drivers have divided the points between them than that of the de facto number one/number two offering at Red Bull, or the fifth-year-versus-the-rookie dynamic at McLaren.
The absence of overt misfortune would make Russell's ratio better. But given the number of self-inflicted setbacks, it's too easy to claim Russell 'should' have 60-plus more points, and therefore have scored just as much as Hamilton.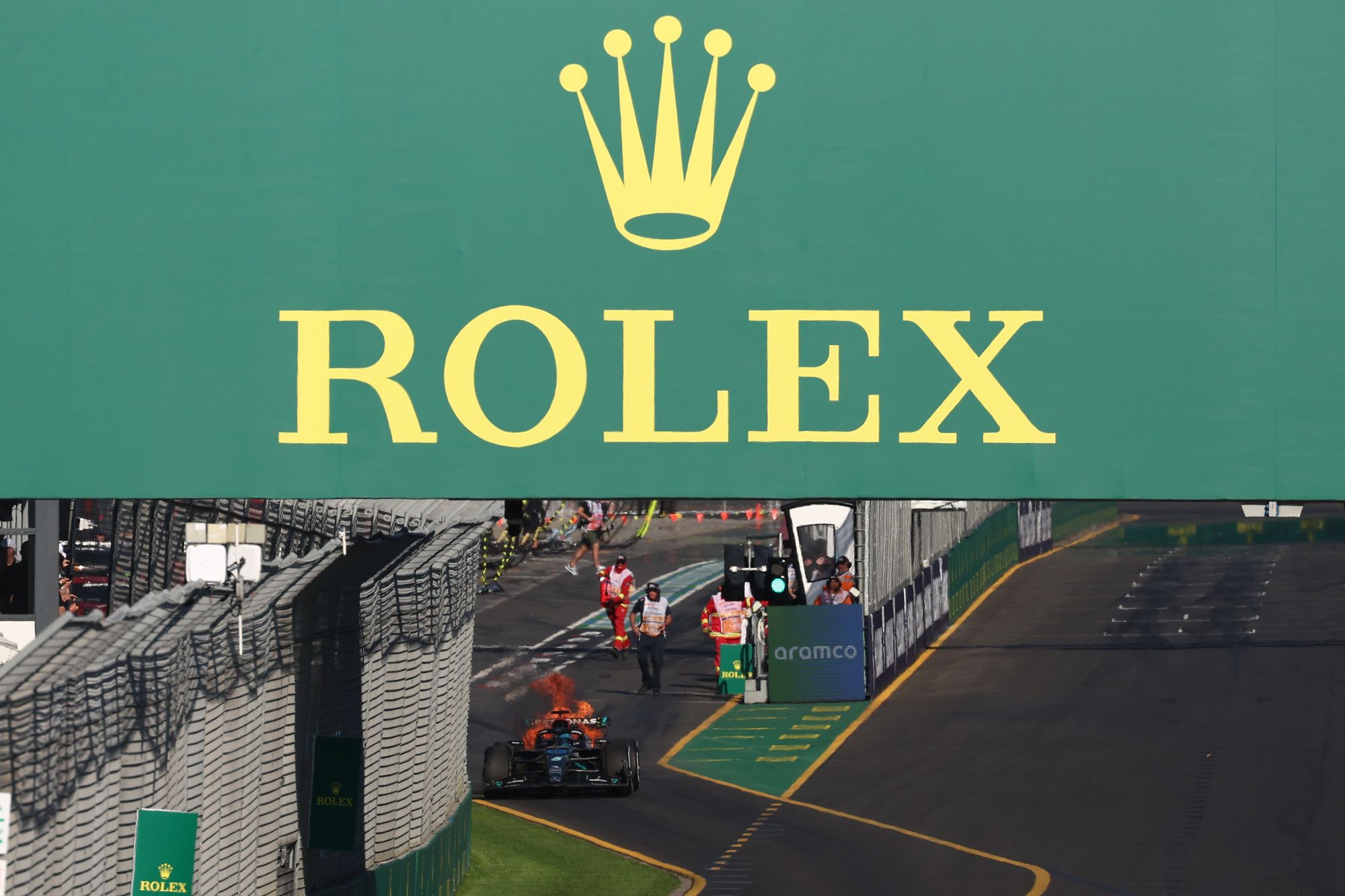 He has, definitely, lost a couple of big results because of certain circumstances that Hamilton has not suffered from in the same way this year (yet). But Russell's cost himself just as much if not more, so a more realistic 'adjustment' of their points puts him at somewhere between 35 and 40 points adrift.
That would still show a difference in the quality of their seasons though, because it's quite a big gap for two drivers who have been so evenly matched for pace - certainly a bit bigger than standard variance would normally account for.
"When I put it in contrast to last year, I think we were in the top five in 19 of 22 races and we just kept on collecting those points," Russell says.
"I've got an objective and target this year to secure P2 in the teams' championship for the team. But it was quite clear this year from the beginning that we weren't going to be fighting for a championship.
"I don't know if that's had an impact on my mentality at all or not.
"But I can assure you once we're in the position to fight again for a championship I'll be back to the ways I know how to fight for a championship."
That is easier said than done, although Russell has demonstrated in the past - winning in junior categories and with the consistency of his 2022 - that he can piece together extremely effective seasons.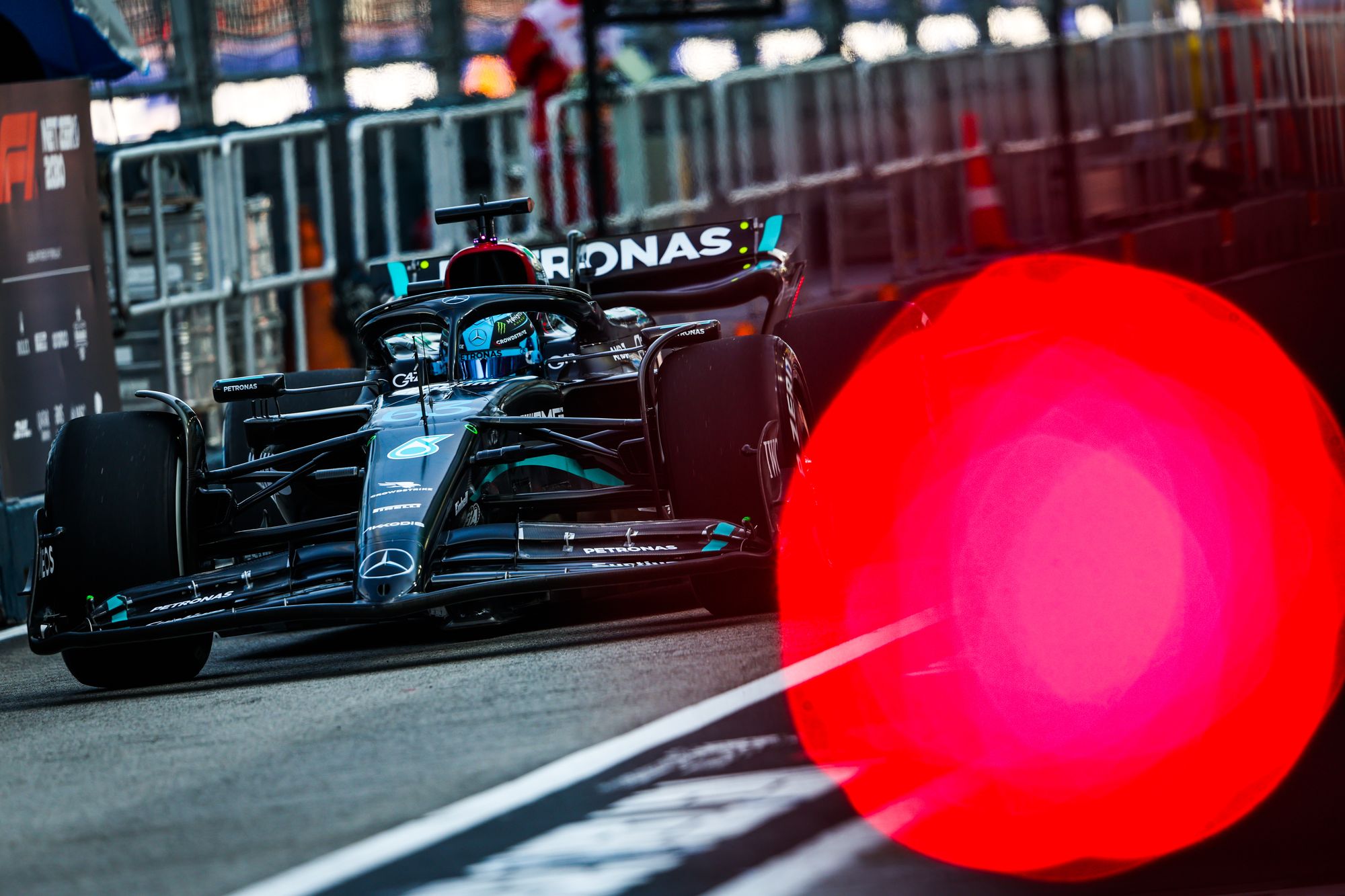 Ultimately, Russell is not wrong to say his performance is at a very high level. By the end of the year, he may even cement the tiny edge he's had in qualifying. And he has had plenty of excellent, complete race weekends too - in Saudi Arabia, Miami, Britain and Italy he was the lead Mercedes driver, and there have been other strong grands prix as well having only trailed in qualifying by a fine margin.
But Hamilton is a seven-time F1 world champion and a formidably consistent performer for a reason. Having a better feeling in the car on Sundays helps but his judgement of where to take risks, how to manage the start of a stint, when to push the tyre - all these crucial details - is superb.
Hamilton has openly admitted he is not a gambler. He plays the percentages. Sometimes he will lose out in individual contests by being too conservative but it's his tried and tested title-winning methodology. He exercises restraint and patience to play the long game, whether that's in wheel-to-wheel combat or the delicate art of managing his tyres.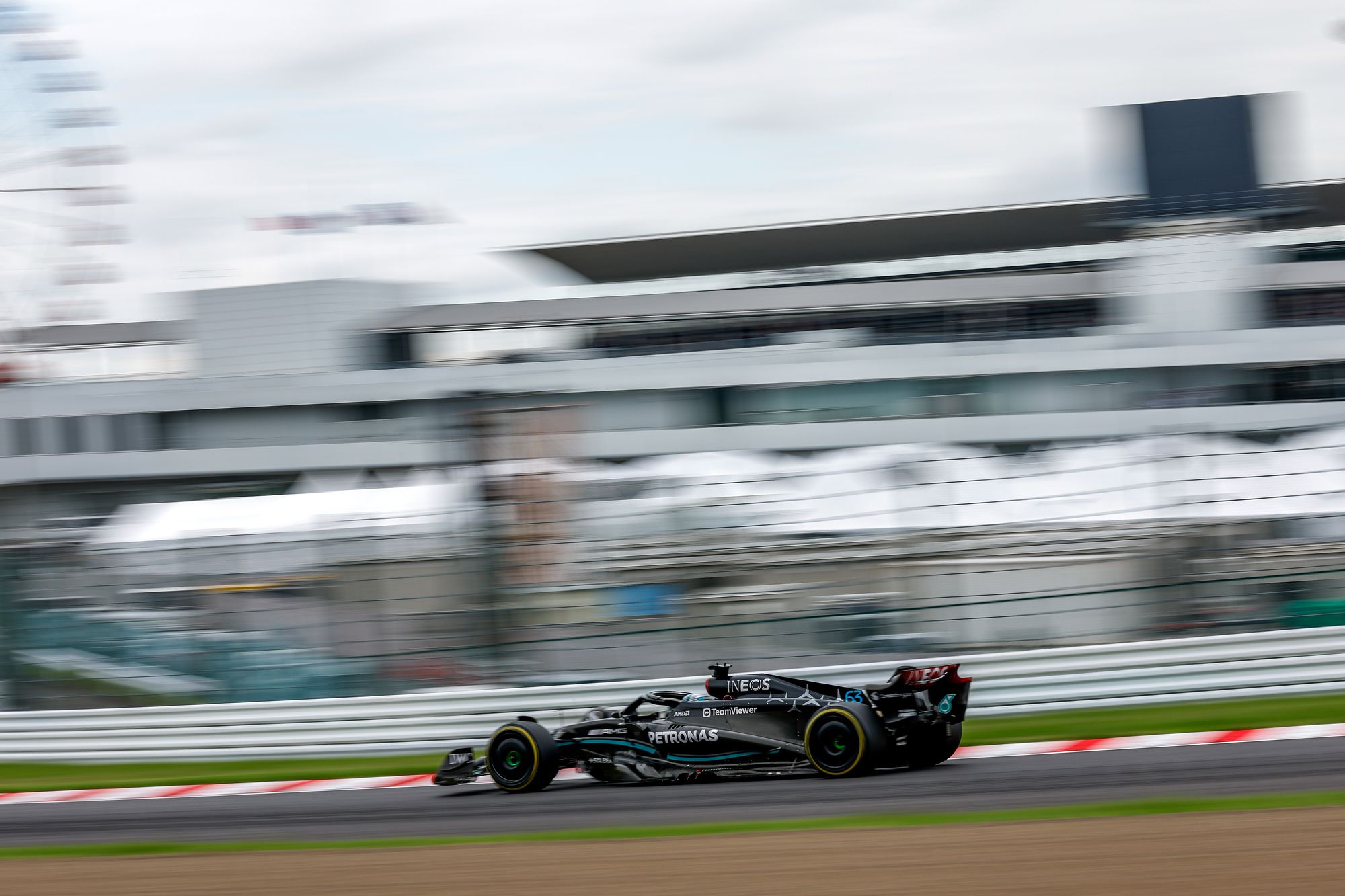 Russell, who is an extremely capable driver but still on a learning curve, has sometimes pushed too hard too early in a stint while trying to force the issue. And he has also made errors in 25% of the grands prix, which is quite a significant rate of mistakes, giving Hamilton opportunities that have not been afforded in reverse, on top of a slightly weaker race-day trend.
The same thing could be at the heart of both. Russell's reason for the errors he occasionally makes is "just pushing to the limit, and potentially on both occasions pushing over the limit, trying to extract more than what's possible".
"When I look at my championship winning years in junior formulas, or karting, F4, GP3, F2, I was very much the driver who just keeps on getting results," he says.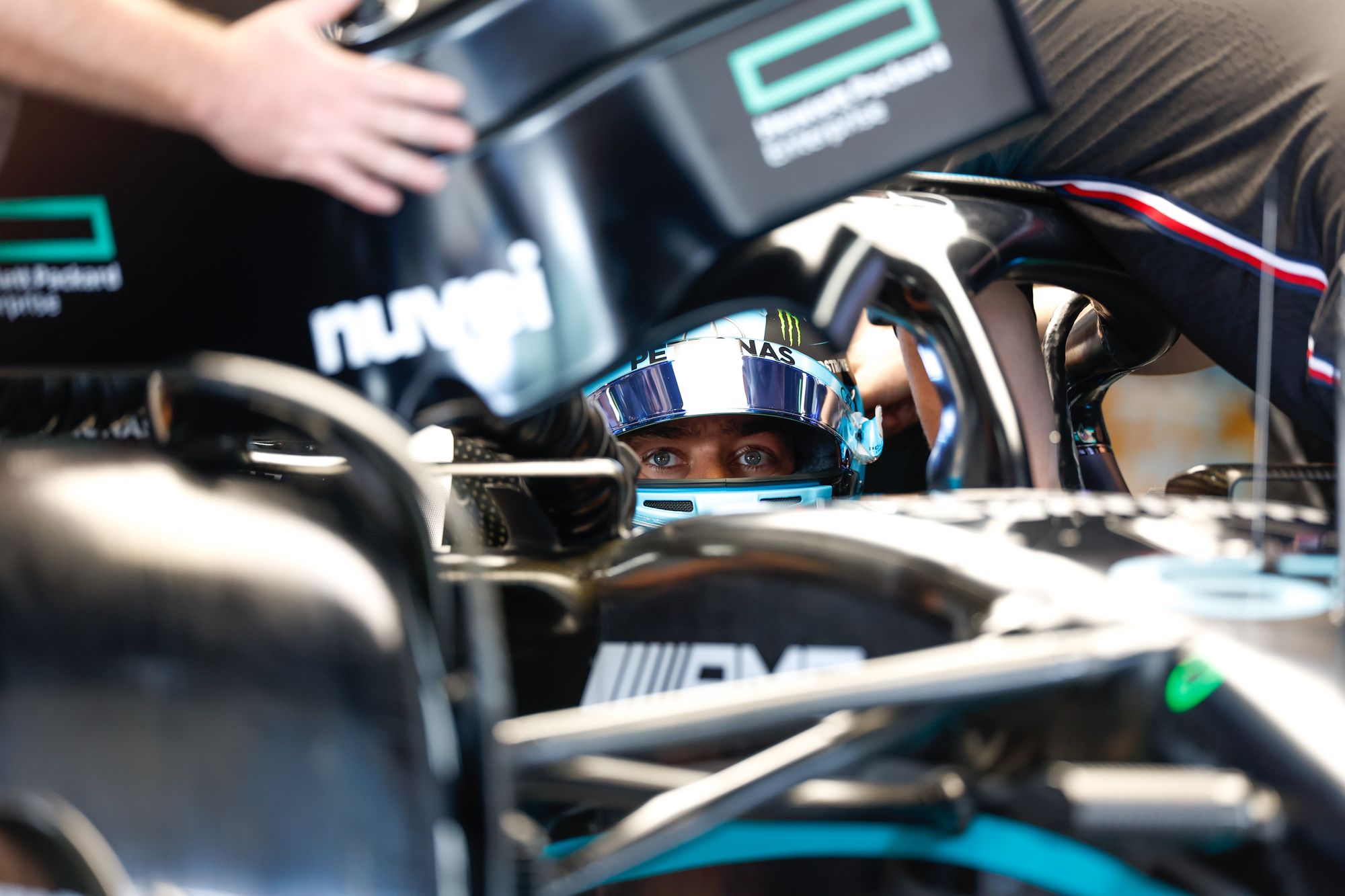 "If you've got to compromise one position, it's the long game, just keep on getting those results.
"That was very much my mentality last year as well, just keep on getting those results. And it paid off well.
"Whereas I think this year we're definitely rolling the dice a bit more, and really going for those big results. I'm definitely pushing myself above and beyond.
"You're going up against the best drivers in the world, and you're testing yourself. And we're not satisfied with coming home in P2 or P3.
"You're always chasing more, and the same time as when I was at Williams, when I crashed, I knew that I had to give it everything if I had half a chance of keeping that.
"I'd have been kicking myself and Williams if I didn't give it everything and I lost the position. And equally in Singapore if I knew it's the last lap, and I just took it easy and Lewis overtook me, I'd equally be kicking myself."
Maybe the biggest thing Russell can take from a season like this against Hamilton is when and how to pick his battles.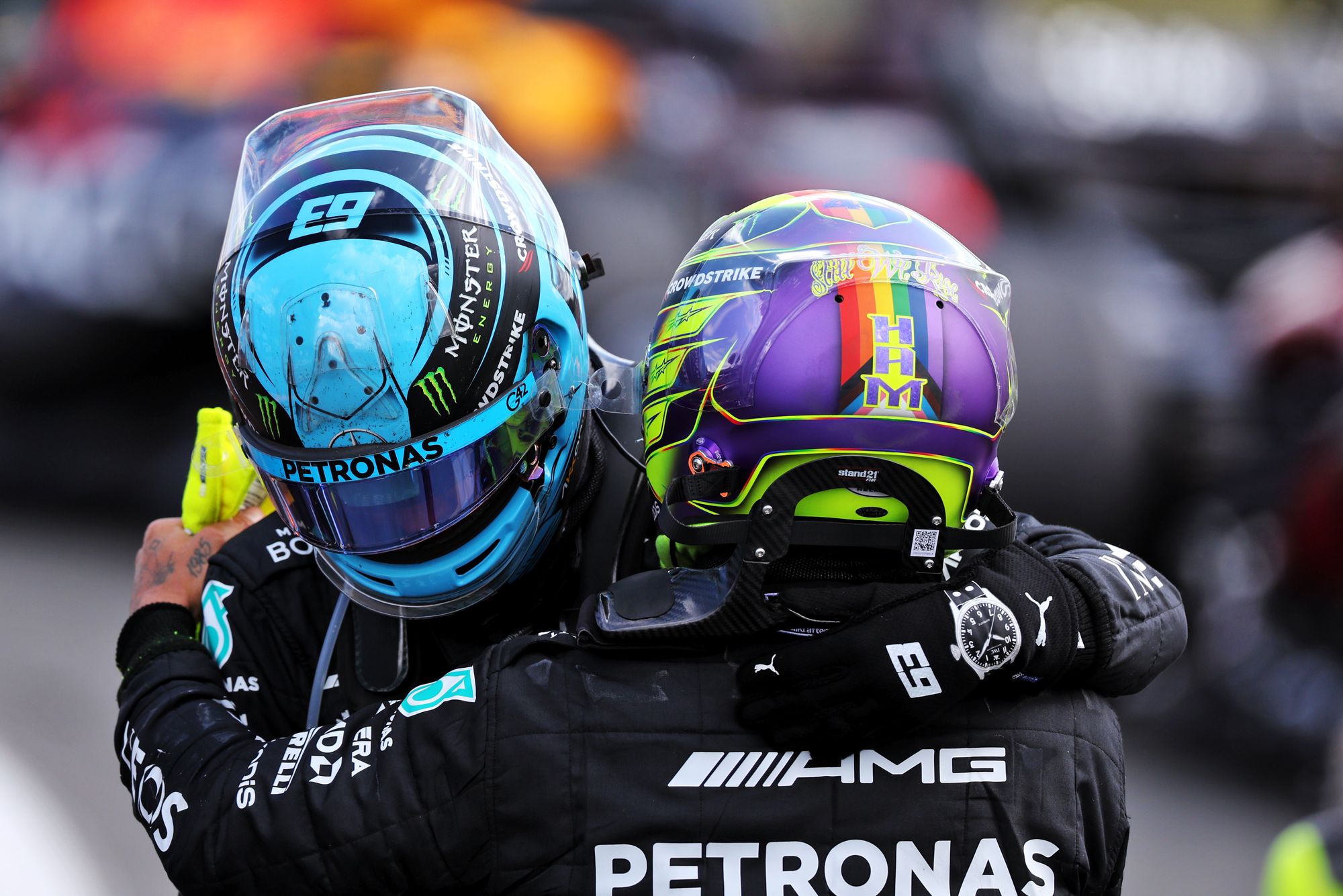 Between such closely matched team-mates, arguably the closest on the grid, it's the absence of obvious, significant errors as much as the high-quality qualifying and race-day peaks that have made Hamilton's season so much more effective overall.
The positive for Russell is he has proven, in different circumstances, that he can operate like that too.
Blending that with his "best ever" performance level is needed to ensure this season is the anomaly and that what he showed in 2022 really can be replicated when the stakes are higher.