Fernando Alonso says he feared Jenson Button would always be "one step ahead" of him in their ultra-tight duel for victory in The Race Legends Trophy's Indianapolis opener.
The pair of Formula 1 world champions and former McLaren team-mates broke clear of their rivals in Saturday's opener and had an epic battle before Alonso crossed the line fractionally ahead.
"With Jenson you never know. He's always one step ahead" :: Fernando Alonso
Both had been trying to position themselves in the best possible place for the decisive final lap, with Button moving ahead into Turn 1 on the penultimate lap but then losing the lead when he had oversteer at Turn 4.
Alonso was able to defend successfully around the final lap and even though Button drew out of his slipstream as they crossed the line he couldn't get ahead.
That was a relief to Alonso, who had suspected Button might out-manoeuvre him in the final showdown.
"I was super scared of losing the race!" said Alonso.
"I know Jenson, he's a very smart guy and we were both playing games trying to be in front or behind and trying to study the other one, but with Jenson you never know.
"He's always one step ahead and I was very worried that I would slip.
"But, it was OK, he had a moment in Turn 4 one lap before the end and that was enough of a gap in my case."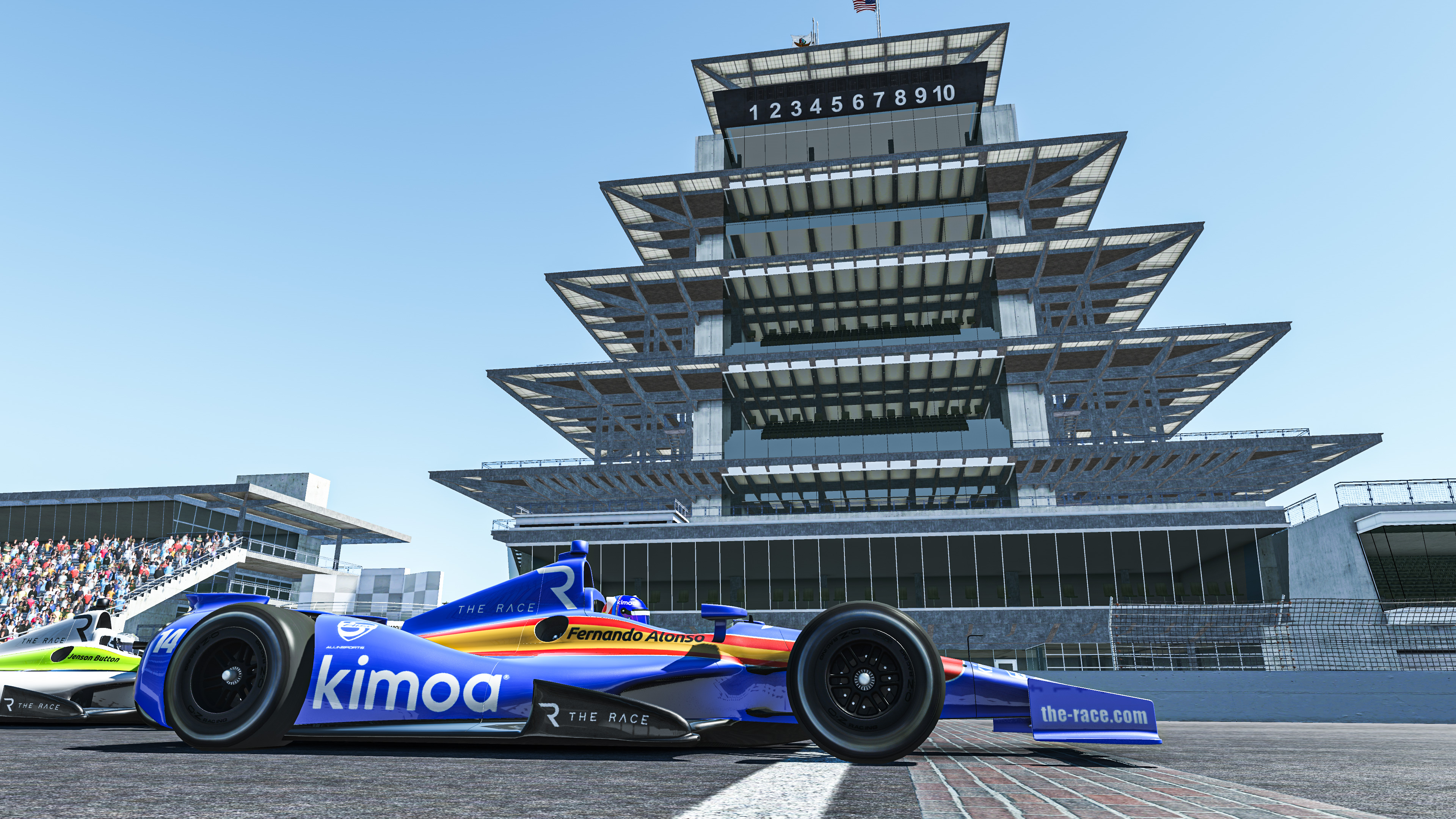 Indianapolis was Alonso's second The Race Legends Trophy appearance after his short-notice debut in the previous weekend's Zandvoort round.
He said the experience had been "super enjoyable" so far, not just in the races but also practicing with his fellow legends "every night" and when they "chat in the group in whatsapp" between events.
"I'm very new on this!" Alonso added.
"I only received the rig last Thursday before Zandvoort. After one week and a half, I'm still playing with some buttons!"
Alonso ended up with a victory sweep in the Indianapolis round, charging from 21st to win the reversed-grid second race as well.
The Race Legends Trophy event took place on the weekend when the real-world 2020 Indy 500 was originally scheduled.
IndyCar now hopes to run that event in late August.
Alonso will be back for a third attempt at the Indy 500, driving for the newly-formed Arrow McLaren SP alliance.