However long lockdown restrictions limiting daily life last, it's going to be a long time before we have more live motorsport to enjoy.
Over that time, we'll be providing regular suggestions for ways to get your fix – ranging from videos to watch on particular themes, to ways you can begin your own Esports career.
To kick off that series, though, we've gone wide-ranging and willfully eclectic. Here is our first bonanza bag of things The Race suggests you watch, read, play or do while waiting for motor racing to resume.
WATCH: F1TV
Formula 1 was late to the party making a digital video archive available, but to its credit when it arrived it was very reasonably priced. We've not been asked to promote this, but having shelled out £19.99 for 12 months of F1 TV 'Access' we're very impressed.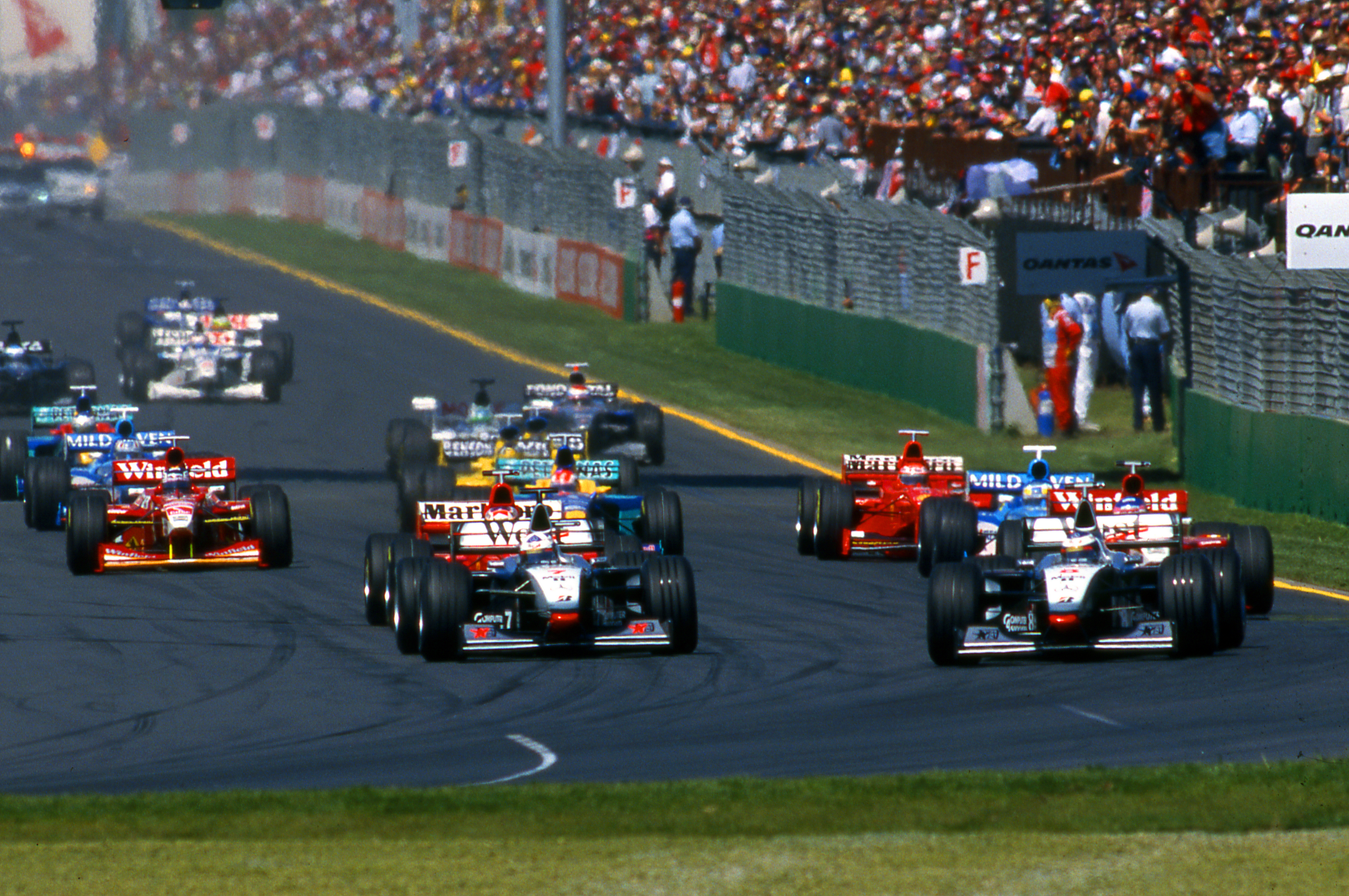 Short highlights edits from every race from 1981 onwards are available, and longer highlights plus full races are being added on a regular basis. Strangely the F1 TV app plays these back with no commentary, but if you go in through a browser you get commentary from the time. For some, trying to watch classic races back without Murray Walker would be sacrilege, but it's still fun to watch the races back even with just the ambient sounds coming through your speakers.
Hopefully F1 follows the trend of releasing some archive content for free while there's no racing going on. Until then, the F1TV app is 20 quid well spent (#NotanAd)

So join me for some #AusGP vibes from – you guessed it – 1997. First up, that pole position margin 🤭🇨🇦 pic.twitter.com/mmhDjpVX9f

— Glenn Freeman (@glennfreeman39) March 20, 2020
Whether you choose to watch a full season (as suggested elsewhere), revisit your favourite races from the past, or even educate yourself on an era of F1 you didn't watch at the time, you can regularly lose hours floating around F1's archive content
– Glenn Freeman
PLAY: Downforce board game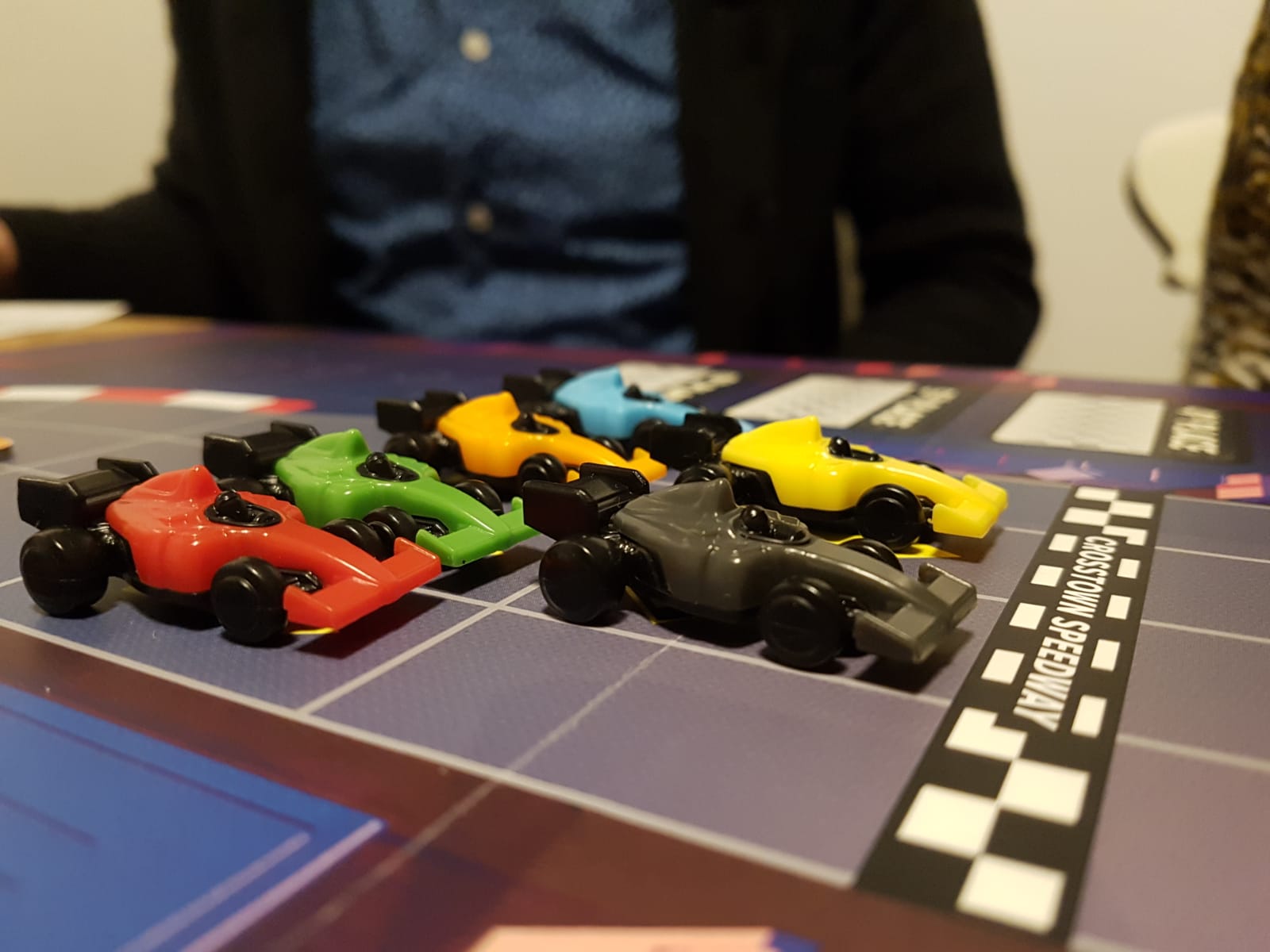 My father-in-law's board game collection is so extensive it's effectively a structural component in his house, so when he vowed to find a motorsport-themed game as a present for us he took the mission extremely seriously and researched the genre in-depth before declaring Downforce the clear benchmark in its field.
As well as being scored on your team's cars' finishing positions in a race decided by your skill in deploying the various cards in your hand (and your blocking of rivals), you gain prize money by betting on the race's outcome – a quirk that might mean you end up helping your opposition.
My initial belief that the understanding of racing tactics gained from two decades of motorsport journalism would give me an edge in the game was soon dashed by my little brother (motorsport experience: tagging along to two club race meetings in the 1990s) thrashing me on his Downforce debut.
But I still stick doggedly to my core strategy of making sure I get the polesitter in the pre-race auction of cars to teams (which takes place after the 'randomised qualifying' of shaking all the cars in your hand and seeing which drops out first) and prioritising getting into the first corner first. It's always better to control the race from the front, isn't it?
You can purchase Downforce here.
– Matt Beer
WATCH: Andrea Dovisioso: Undaunted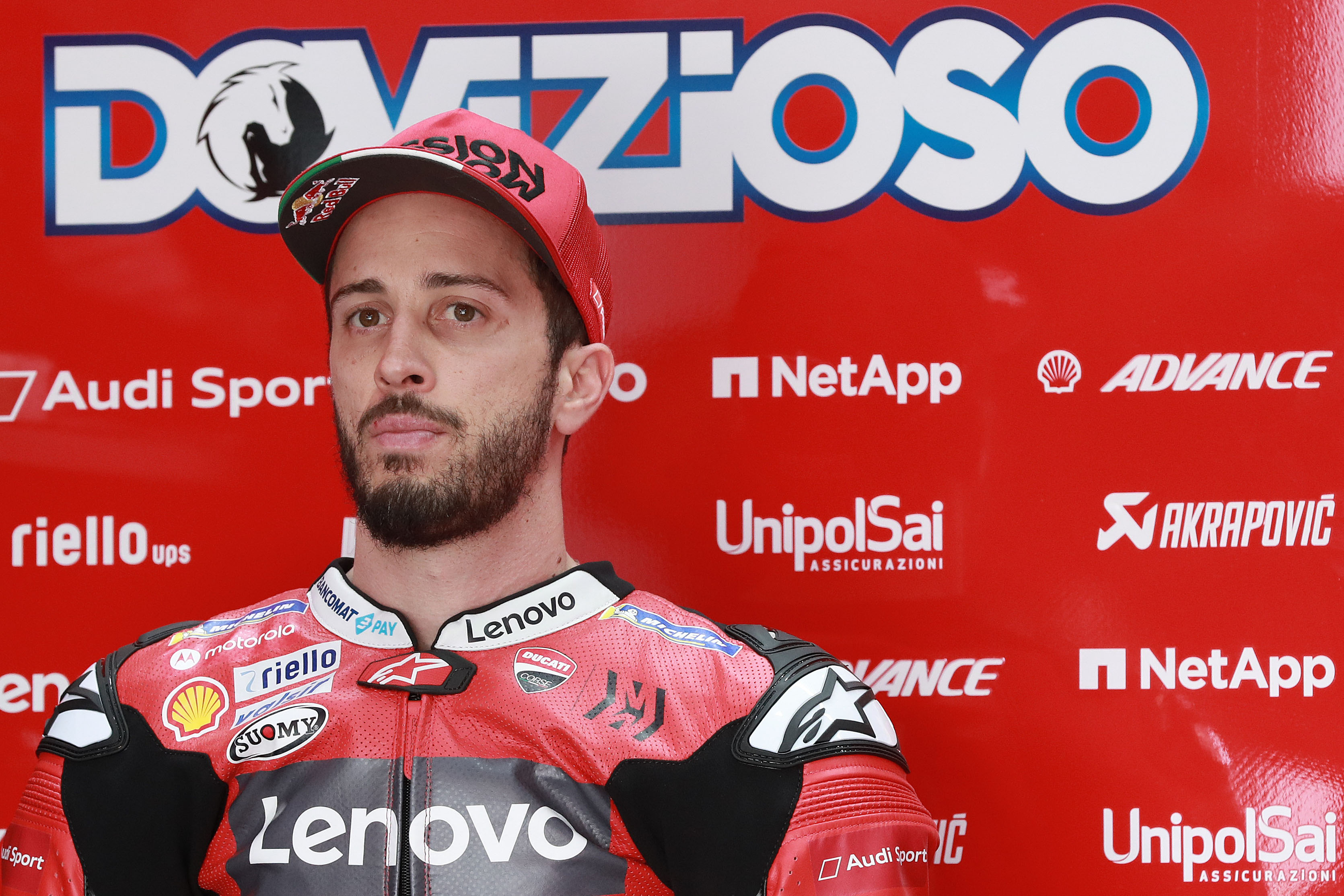 MotoGP has yet to get on the Drive to Survive bandwagon with its own behind the scenes, access all areas documentary series, but until it does, Red Bull TV's Andrea Dovizioso documentary Dovi Undaunted is well worth a watch.
Going inside the garage and inside Dovi's head, it's the best look you'll get at exactly what it takes mentally and physically to go up against Marc Marquez over the course of a season.
Click here to watch Andrea Dovizioso: Undaunted.
– Simon Patterson
PLAY: Dig out your old games and consoles
Esports has taken the world by storm in the absence of any real-world action. But why not put a twist on that theme by digging out an old games console or PC and revisiting some of the greats with all that spare time?
Our weapon of choice has been an original PlayStation, with classics such as the early Formula 1 titles and the legendary TOCA touring cars series from Codemasters at the top of the pile. But don't forget Colin McRae Rally, or niche titles such as Newman/Haas Racing, to take you back to memorable eras for rallying and US single-seater racing as well.
There's a night-and-day difference between today's racing games and these titles from more than 20 years ago, but the best ones have lost none of their charm.
Once you tune in to the basic graphics and the nuances of the handling models, you can have just as much fun hurtling around Thruxton in a Volvo or Buenos Aires in a Jordan as the drivers taking Esports by storm are having on rFactor 2, iRacing and F1 2019.
– Glenn Freeman
WATCH: 1988 Rallycross Grand Prix
Right now, we're all yearning for normality and a time when things made more sense. I like to go back further than a few weeks, though: to when the world had a window to rallycross that only Formula 1 provides with ease these days.
Now that made sense.
The 1988 Rallycross Grand Prix is peak rallycross.
There's Martin Schanche in a Ford RS200 and Will Gollop in a Metro 6R4, Brands Hatch, a bumper crowd and mainstream TV coverage.
I've had the pleasure of sitting down with Gollop and watching this race back through with his commentary. Fortunately, you don't need your own European Rallycross champion beside you to enjoy this video.
– Scott Mitchell
WATCH: Uppity: The Willy T. Ribbs story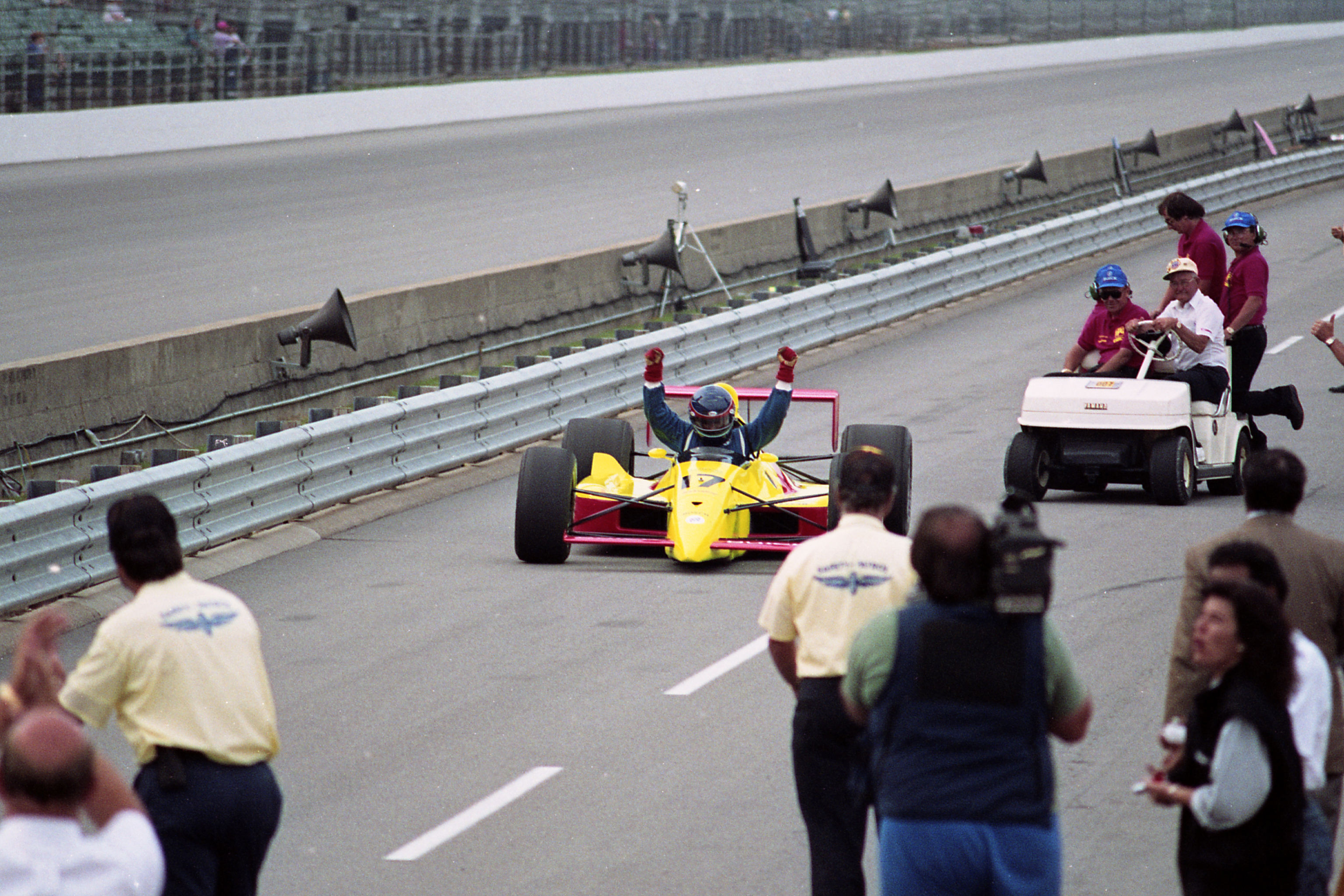 Rarely does a motorsport documentary feature a Hollywood-worthy lead actor, but Uppity may as well do as it follows the life of hero-turned anti-hero turned hero again, Willy T. Ribbs. More on that in The Race's full review of this corker.
Charting his overcoming of adversity in junior single-seaters, sportscars and stock cars to become the first African American driver to qualify for the Daytona 500 is a worthwhile endeavour, and it's put together in such a way that it's able to make you laugh and cry at any moment.
– Jack Benyon
WATCH: The entire 1997 German Super Touring season
Many, many of my evenings in the mid-to-late 2010s were spent watching 1990s motorsport on YouTube while crashing at the flat shared by my colleagues Edd Straw and Scott Mitchell ("a ridiculously niche haven from the bollocks of reality", as Scott accurately describes it now).
Finding full-season playlists of things like an early 1990s British Touring Car Championship were our gold dust, but we've only just become aware (and thank you to the FIA's Piotr Magdziarz for the tip-off) of this one covering the full 1997 German season.
While that year's BTCC was a classic 'absolutely worthy winner, crushingly boring season' championship deservedly blitzed by Alain Menu, Renault and Williams, in Germany the demise of the Class 1 rules DTM/ITC plus BMW bringing its big guns back from Britain meant an absolutely extraordinary entry for the STW Cup.
Put a day aside and settle in for a cracking Laurent Aiello/Peugeot vs Jo Winkelhock/BMW title battle with a supporting cast including Emanuele Pirro, Yvan Muller, Manuel Reuter, Stefano Modena and Christian Danner, Audi, Alfa Romeo, Honda and Opel, on a calendar featuring some very fun airfield-based circuits in an era when Germany was short on permanent tracks.
– Matt Beer
WATCH AND READ: The Kandy-Kolored Tangerine-Flake Streamline Baby
Read Tom Wolfe's The Kandy-Kolored Tangerine-Flake Streamline Baby from 1965. Read all of it but specifically the racing-related chapter, The Last American Hero, a profile of NASCAR star Junior Johnson. Not only will it take you back to a naively glorious time and place, but you can immerse yourself in some of the greatest writing the sport has ever inspired.
It's not about racing, but watch Vanishing Point, the 1971 Dodge Challenger road movie epic. While you're trying to understand the deeper meaning of the plot, wallow in the sounds and sights of early '70s rural America.
After watching Vanishing Point, go onto YouTube and watch this:
It's a 2015 visit to the locations of the film interspersed with 1971. Then stay on YouTube and watch some Can Am races from the late 60s/early 70s, see how Dan Gurney gets on against Bruce McLaren, Denny Hulme, Mario Andretti, Chris Amon, Jim Hall, Peter Revson etc.
– Mark Hughes
READ: The Unfair Advantage, Mark Donohue
Some great motorsport books have been written, but The Unfair Advantage by 1972 Indianapolis 500 winner and sometime grand prix driver Mark Donohue is probably the most illuminating.
Regardless of whether you have an interest in racing in Donohue's era, there's much to be learned here that applies to any period. And while the world might have changed much since then, there's plenty to learn about motorsport, the art of driving and, most importantly, the three dimensional challenges that face a racing driver.
And the combination of Donohue and Roger Penske remains one of the most compelling driver/team boss duos there has ever been in motor-racing.
– Edd Straw
WATCH: A whole grand prix onboard (F1TV)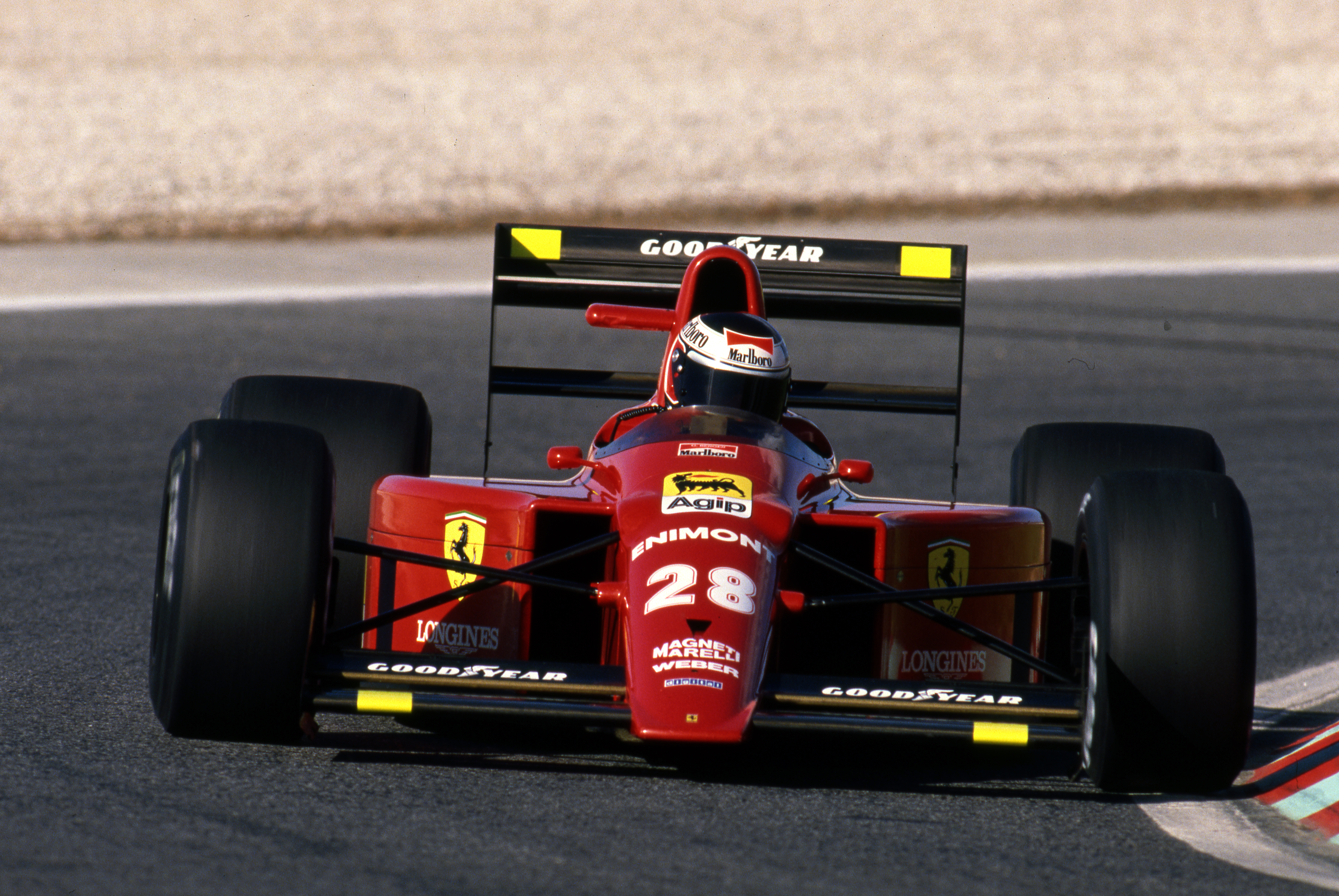 Now is a great time to build a deeper understanding of what a driver does during a race. Those with access to F1 TV's race coverage can watch complete grands prix from a single onboard camera, complete with radio messages.
But for those who don't, there are onboard videos to be found online.
For example, you can join Gerhard Berger in the 1989 Portuguese Grand Prix…
– Edd Straw
READ: Alex Zanardi: My Story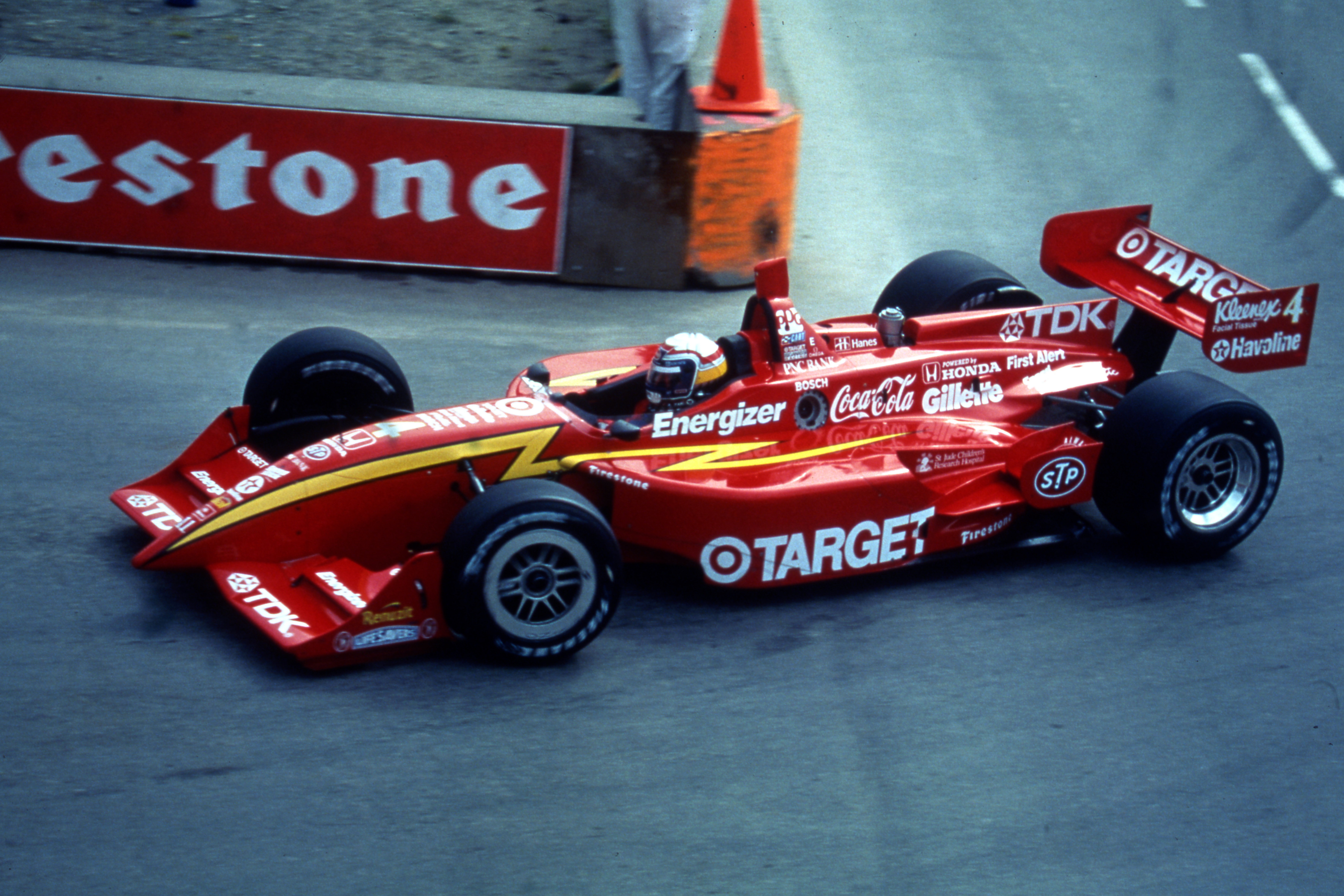 He's the most inspirational man in motorsport and needs no introduction. So why haven't you read his book?
It's criminal how few motorsport fans have picked up My Story, a frank and honest look at Zanardi's life from being part of a fun-loving rag tag group of pals growing up to enduring one of the worst accidents in racing and managing a sensational comeback. You'll definitely cry. And laugh. And cry with laughter. Repeat for 300+ pages.
Pick up a copy on Amazon here.
– Jack Benyon
WATCH: The McLaren 1993 documentary you've never heard of
This BBC documentary of McLaren's 1993 season is fascinating viewing. With brooding narration by the later great Tim Piggott-Smith and complete access to the team it gets to the root of many fabled stories.
In part one we find out from a fly-on-the-wall perspective about a pivotal weekend at Estoril when Alain Prost retired, Ayrton Senna notified Ron Dennis of his intention to leave the team after six remarkable seasons and we see Mika Hakkinen shake up the establishment. Riveting stuff!
You'll have to do a bit of searching to locate this one, but it's worth the extra effort.
– Sam Smith
WATCH: Steve McQueen: The Man and Le Mans
I'll watch anything with footage dug out by film procurement expert Richard Wiseman, but there's no need for any extra motivation to sit down and watch this gripping doc.
Before Le Mans, everything The King of Cool Steve McQueen touched turned to gold. But Le Mans ran over budget, lacked a cohesive planning process and was led by a visionary in McQueen doing things Hollywood had never seen before. It was destined for catastrophe, but it still became one of the best racing movies ever.
The doc also features the tale of how McQueen almost beat Andretti in the 1970 12 Hours of Sebring in a Hollywood script yet to be taken on by the big screen, which you can also read about on The Race.
Watch Steve McQueen on the BBC iPlayer (free to TV licence holders), Amazon or YouTube.
– Jack Benyon
READ: Dick Seaman – A Racing Champion, by Prince Chula
Seventy plus years before Richard Williams' recently published tome on the great pre-war Mercedes-Benz ace, this rarity can sometimes be found online or in charity shops (when they are open again)!
It was published in 1948 and written by H.R.H Prince Chula Chakrabongse of Thailand and features some remarkable prose, vivid period descriptions and forensic detail on Seaman's all too short career.
– Sam Smith
WATCH: The 2000 MotoGP British Grand Prix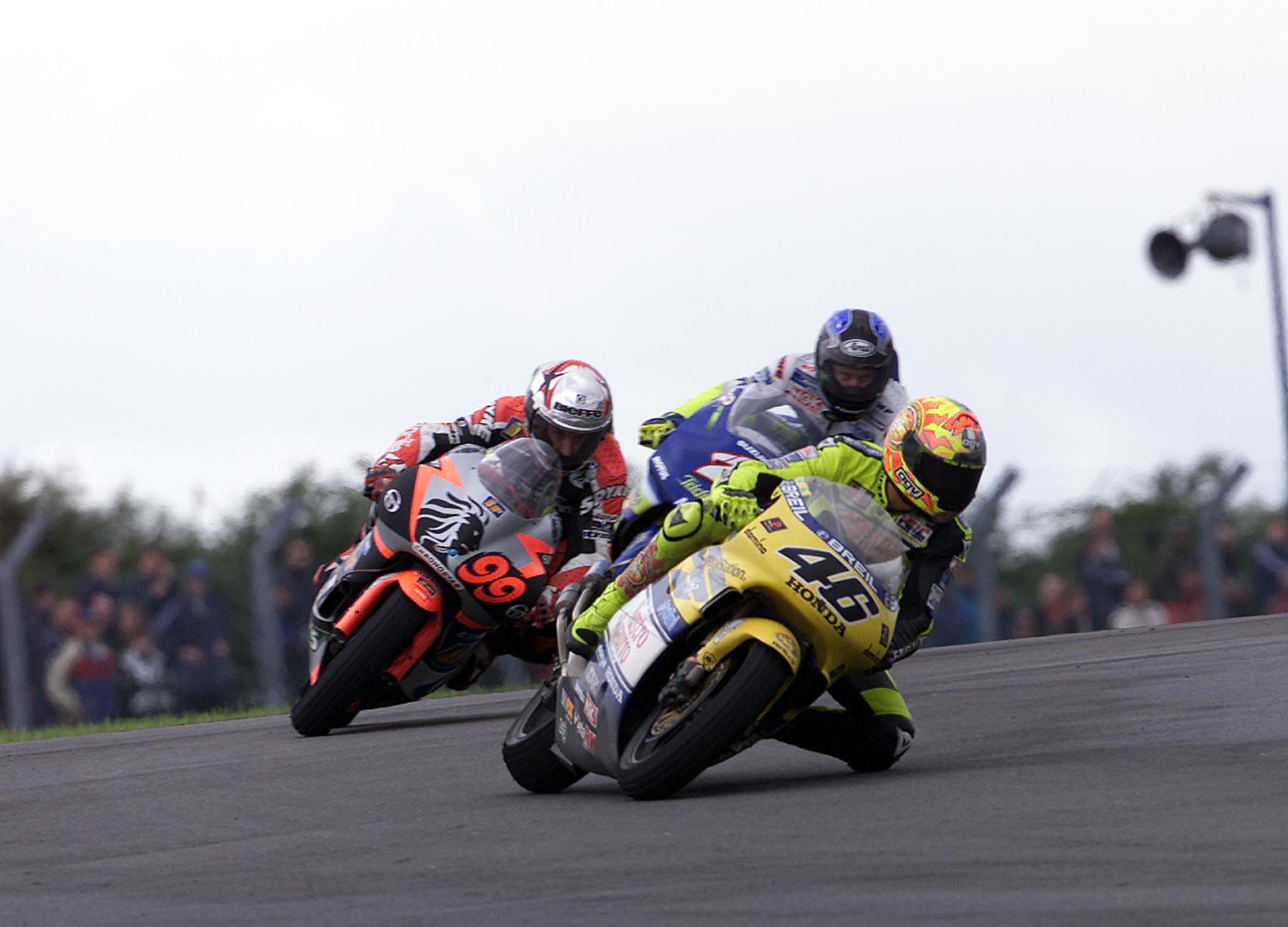 With MotoGP giving away free access to their back catalogue of races, it would be easy to be spoiled for choice when it comes to picking out the classics.
But, if you're after a story that's got a bit of everything there's no better place to start than at Donington Park in 2000, the final year of 500cc two-strokes. It's a race that's got plenty going on – tricky conditions in typical British rain, an underdog local fighting for the podium, and the first win for a young rookie called Valentino Rossi!
– Simon Patterson
READ: Any F3000 Annuals!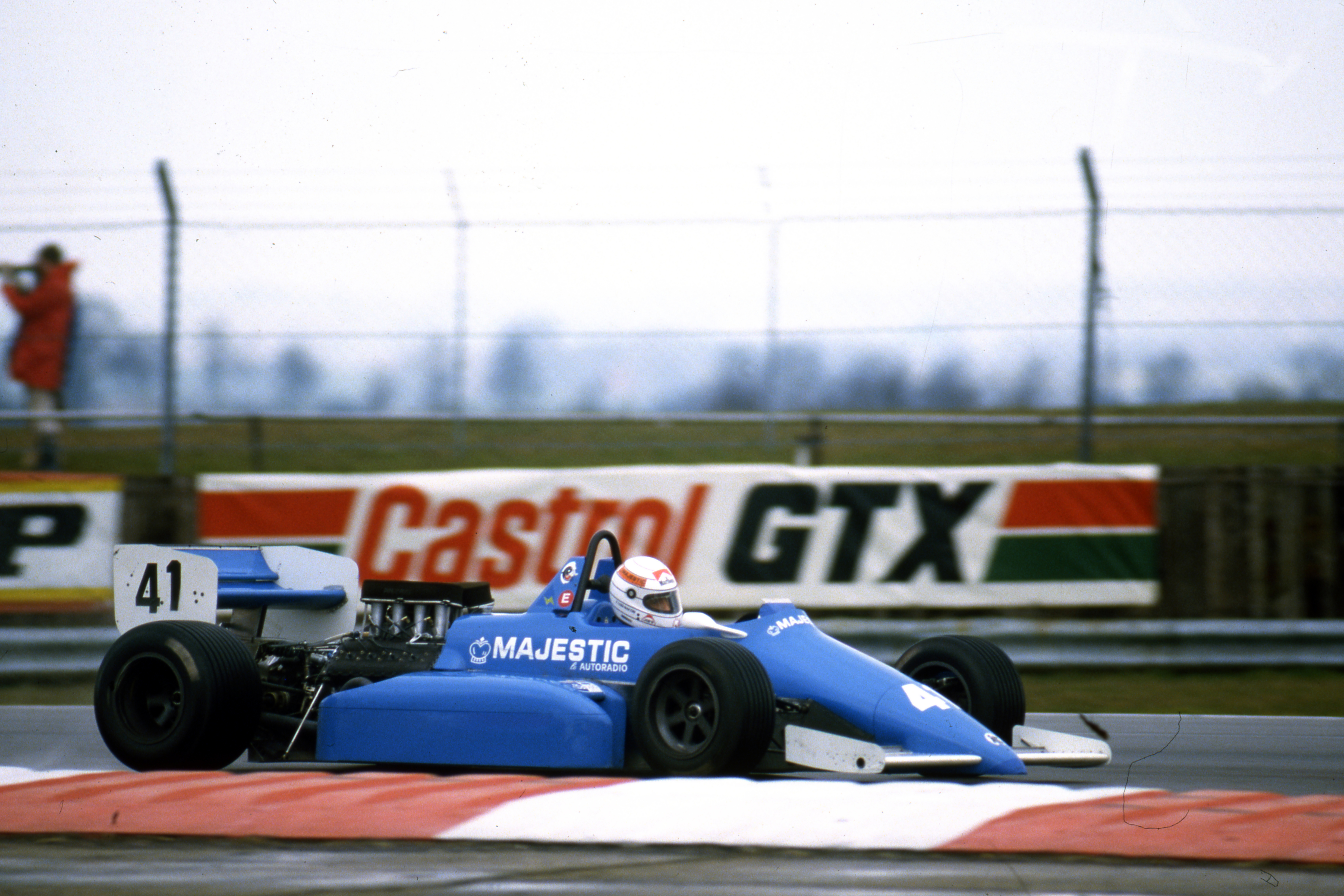 OK, this is a very niche market but Formula 3000 is one of the great hidden gems of racing between 1985 and 2004.
One of its golden periods was between 1987-1995 when it was a true open formula.
This 1988 example, penned by the charming Stephane Barbe who still frequents media centres of the world, features champion Roberto Moreno (run by The Race's very own Gary Anderson that year), Jonny Herbert, Pierluigi Martini, Mark Blundell, Olivier Grouillard and many other up and coming drivers of the time.
Ebay or online book shops are best to snare a copy.
– Sam Smith
WATCH: Revisit the golden era of motor racing
The creation of the world championship in 1950 was a great positive for many reasons, but it does overshadow what came before. But one of the most gripping periods of motorsport came in the 1930s, when the Nazi-government backed Mercedes and Auto Union teams did battle and made superstars of the likes of Rudolph Caracciola, Tazio Nuvolari (once he had moved on from his giant killing acts in Alfa Romeos) and Bernd Rosemeyer.
For those who want a start, the best way is to roam around the excellent Golden Era of Grand Prix Racing site, here.
– Edd Straw
READ: Brabham BT52 Haynes Manual by Andrew van de Burgt
Yes, it's a book by Andrew van de Burgt, he of this parish, but here is a quality insight into one of the most beautiful and successfully efficient racing cars ever designed – the Brabham BT52.
The insights from those who worked on it are memorable, especially from its creator Gordon Murray.
And look out too for some quality Hector Rebaque action. The author rarely fails to mention his encounter with the Mexican racer whether asked or not!
– Sam Smith
WATCH: NASCAR brilliance
In 2017 NASCAR broadcaster Fox Sports put together a documentary on Jeff Gordon's famous Daytona 500 win from 20 years earlier, using previously-unseen footage that gave a fascinating insight into what made Gordon and Hendrick Motorsports the dominant force of the late-1990s.
The old footage is paired up with fresh interviews with Gordon and his legendary crew chief Ray Evernham, who is the star of the show. We won't give away all the gems from the programme, but a highlight is Evernham recounting the "sleight of hand" required to get a car that is pushing the rules to their maximum (and beyond!) through NASCAR's official inspection in the 1990s.
"Your stomach is in a knot," Evernham says. "I did these 10 things [to the car], oh please I hope I can get away with seven of them."
As Evernham recalls in fantastic detail his relief and delight when NASCAR officials focus on one of the areas of Gordon's car he hadn't "manipulated", Gordon is asked in his present-day interview for his thoughts on his crew chief's attempts to get around NASCAR's rules.
"Isn't that his job?" Gordon says with a smile. "If I turned up at the Daytona 500 and I asked my crew chief – even today – 'How did inspection go?', and he said 'Great, we flew right through it', I'd be very disappointed!"
'Refuse to lose' is available via NBC's Track Pass in the States. It will be tougher to find elsewhere, but it's well worth the hunt.
– Glenn Freeman
WATCH: Relive a classic motorsports season, properly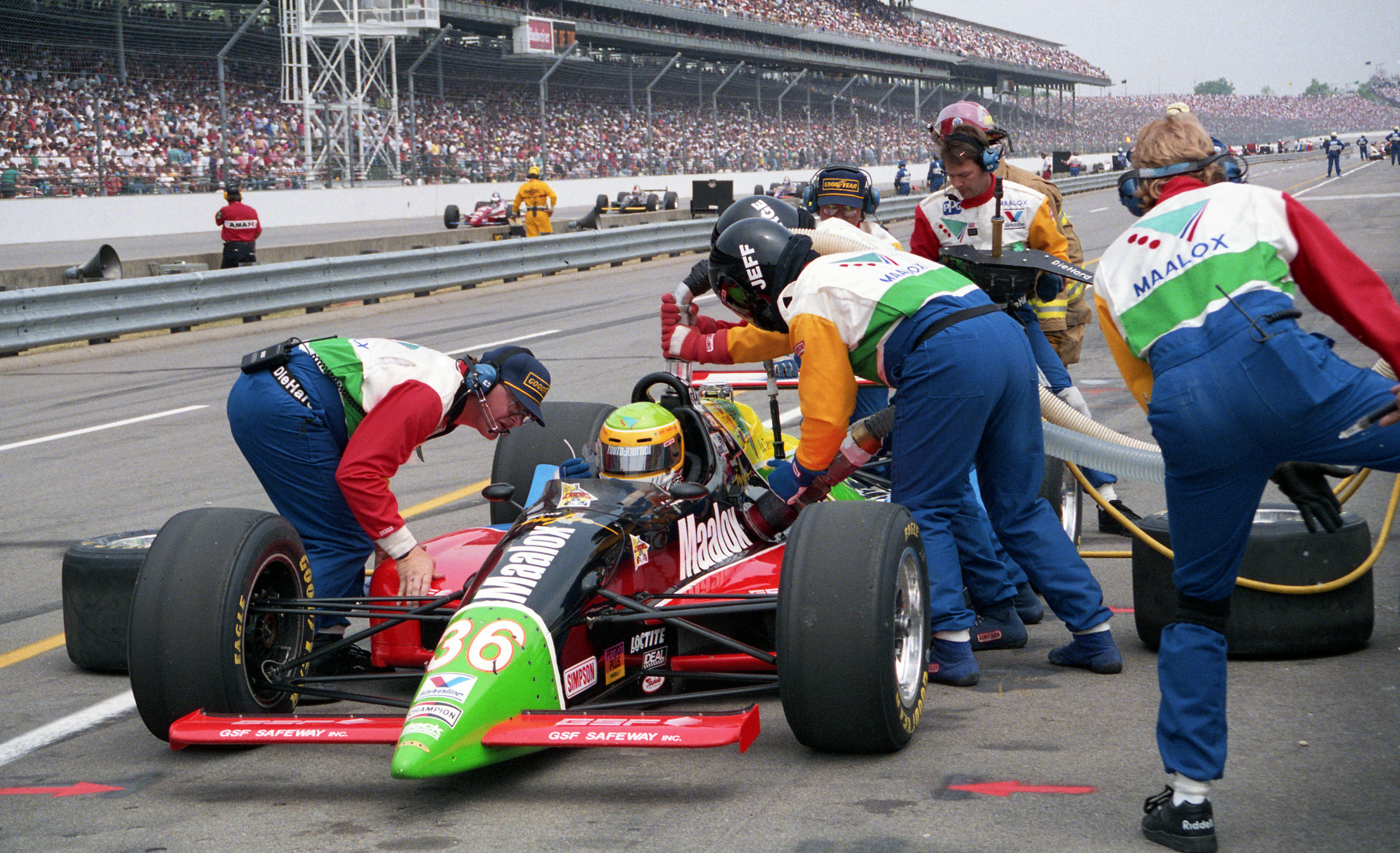 Select a favourite campaign from any category that you have access to complete races for, and relive it in full. This shouldn't be just about watching the whole race, but devouring any other material you can find about it.
Set a regular interval between races, search the internet for articles from the time – or even for those who have their own printed materials, fish out any books and magazines from the time.
Effectively, transport yourself back to a favourite season and relive it as-live, not just by watching the races but by making a real-life jump back in time. Why not try the 1993 CART season…?
– Edd Straw
READ: Stealing Speed, by Mat Oxley
Most bike racing books don't read like something by John Le Carre, but veteran journalist (and Isle of Man TT winner) Mat Oxley's story of German Grand Prix winner Ernst Degner is exactly that.
Slipping across the Iron Curtain with an MZ two-stroke in the back of the car while fighting for the 1961 125cc title, it's an incredible tale. And though it would deserve a movie adaptation, with none forthcoming Oxley's book is well worth picking up.
Pick up a copy on Amazon here.
– Simon Patterson
Read: An extremely thorough book about 1981-84 F1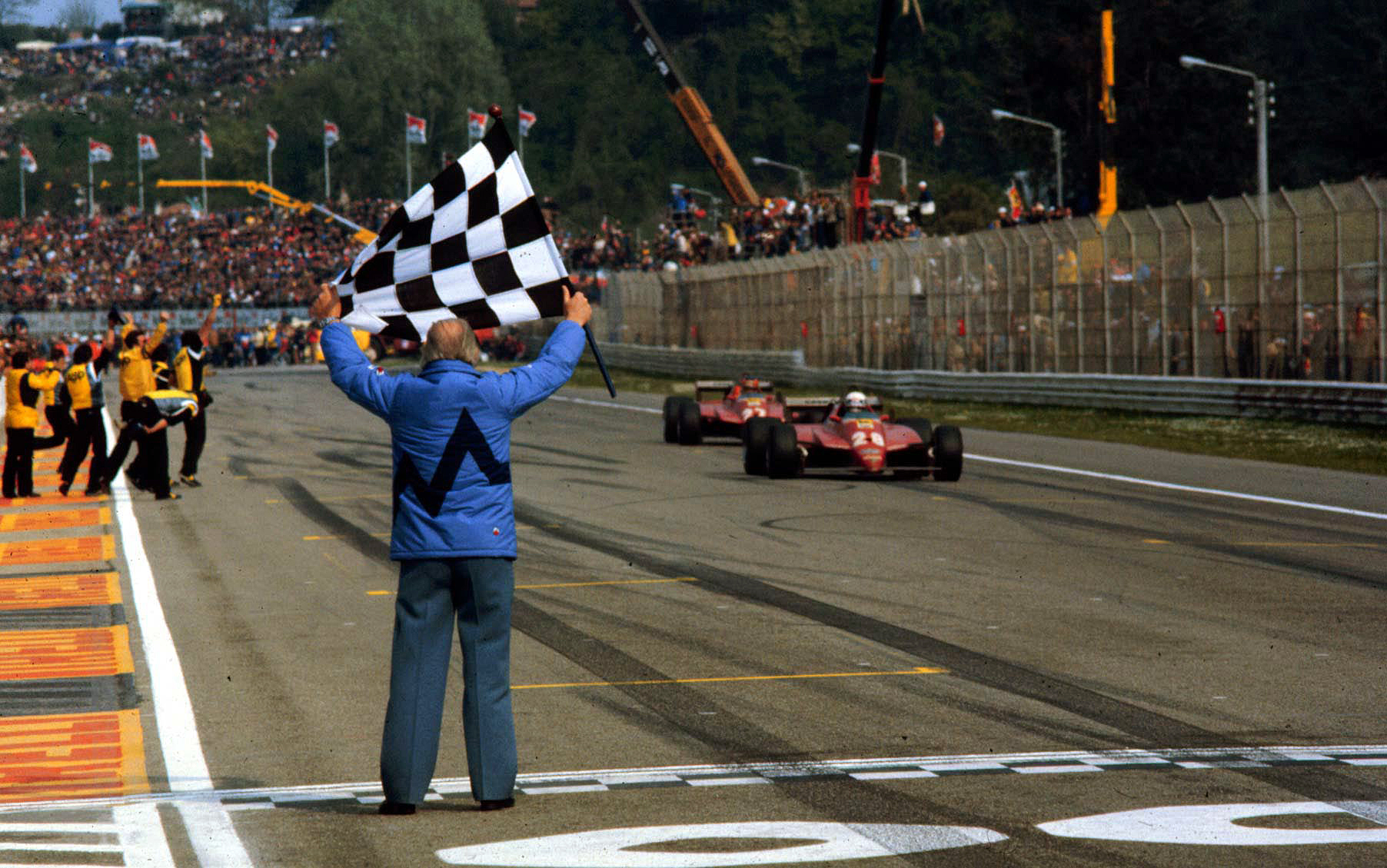 When I flicked the switch that took motorsport from being something I'd casually watch occasionally to life-dominating obsession in the pre-internet mid-1990s, I put myself through a racing history education crash course conducted largely via bags and bags of second-hand books acquired at events such as the Goodwood Festival of Speed. And this – Grand Prix! Volume 4 by Mike Lang – was one of my bibles. Albeit a bible that smelt like its previous owner was a haddock, but when all you can afford is the second-hand books you can't be picky.
There are livelier accounts of motorsport history – this is thorough to the point of incredibly dense. But its comprehensive race by race articles leave nothing whatsoever out – you really will find out everything that happened to every driver and every team in every race across four of F1's most dramatic seasons. That makes an incredible snapshot of the era to lose yourself in if you can find a second-hand, hopefully reasonably fragrant, copy now.
– Matt Beer