Racing drivers of the pre-war era are rarely allowed to be three-dimensional figures in the consciousness of the average racing fan.
When they are remembered it's usually as lunatic pioneers, taming rough and ready machinery with panache but with a short life-expectancy. Save for the occasional superstar – Tazio Nuvolari, Bernd Rosemeyer and Rudolf Carraciola are the holy trinity – most are overlooked beyond basic name recognition outside of those with specialist interest.
This is something Richard Williams' biography of Richard 'Dick' Seaman – titled A Race With Love And Death – bids to correct. It's not the first work on Seaman, but it's a timely revival for a man who is an antecedent of Lewis Hamilton as a British star in a Mercedes.
As the title suggests, Seaman's is a story that lends itself to a lurid melodrama; the tale of a young daredevil living fast and dying young, collaborating with the Nazi regime in the process. But in the hands of Williams, it's far more than that – as you would expect from a writer of his calibre and perspective.
This is more than the biography of a driver. It's also an engrossing portrait of an era, both for motor-racing and society at large, interwoven beautifully with an evolving and increasingly horrifying global situation
Williams doesn't shy away from the troublesome question of 'collaboration', but neither excuses nor condemns Seaman for his choices in a complicated situation. It's the age-old question of a driver wanting to be in the best available car, and in this era of grand prix racing that meant German-built and Nazi funded. Just as Seaman himself never resolved the fundamental tension, so the book ends without a definitive answer to a question.
And that's for the better, for this is not a boy's own tale of heroes and villains.
This isn't the only thread. Seaman's family background is central to this story, particularly the effect his racing had on his father and the role his mother, Lilian, played. This remains a key storyline to the end of his life, with his mother disapproving of his German wife and becoming estranged. Often, these biographical details can be distracting but Williams weaves them in expertly to the point and you never find yourself feeling these are superfluous to what should purely be a racing story.
Inevitably, the tale builds to Seaman's time with Mercedes, winning the 1938 German Grand Prix and then perishing while leading in Belgium the following year. But the most revealing chapters cover his rise as a racing driver.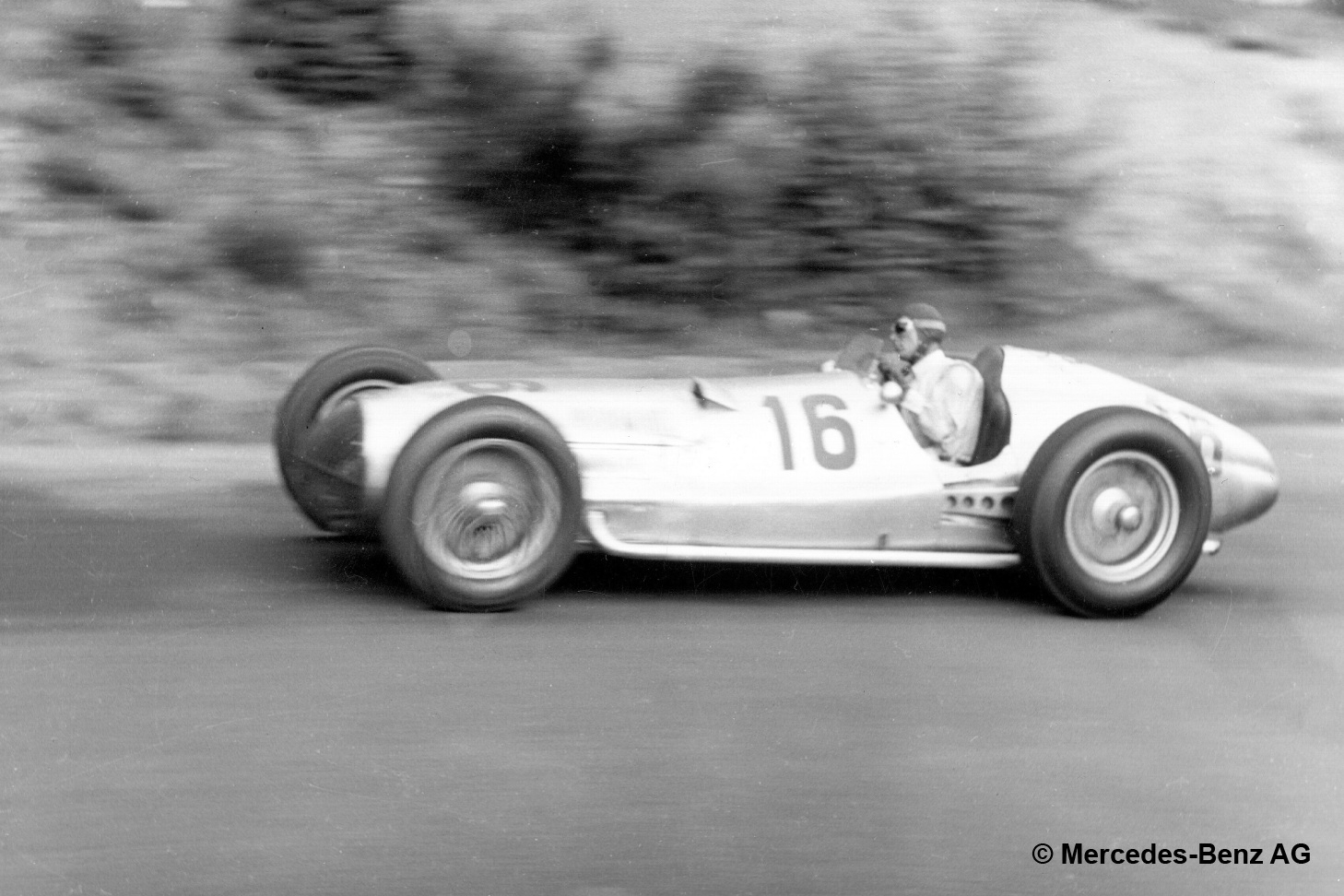 Before earning his big break with Mercedes, Seaman starred in second-tier Voiturette racing and became the most successful driver of his era at that level. After starting out in MG machinery, he switched to ERA but his exacting standards led to estrangement from the works operation he was associated with.
Seaman then set up his own team with Italian mechanic Giulio Ramponi key to raising preparation standards of his ERA and then, remarkably, turning an ostensibly obsolete Delage design into a dominant force. Seaman therefore runs what was a cottage industry version of the German behemoths and showed himself to be a driver who understood the need for thorough preparation and technical development.
It's the passages about these skills, as well as his evolving style as a driver – at first smooth, Alain Prost-like, but later, as if trying to prove he was worthy of racing alongside Carraciola and Nuvolari, perhaps a little too aggressive – that are most revealing of Seaman the driver.
Meticulously researched but never weighed down the sheer volume of detail, Williams tells the story of Seaman's short life brilliantly and, in the process, paints a rounded picture of the man and his era that treads the line between being informative, accurate and entertaining, as well as a biography, can.
But this is more than the biography of a driver. It's also an engrossing portrait of an era, both for motor-racing and society at large, interwoven beautifully with an evolving and increasingly horrifying global situation.
This is a racing story, a human story and an historical story bound together by a sharp writing style that begs you to keep turning the page. Williams achieves a delightful balancing act in melding these diverse strands to make this an essential read.
A Race With Love And Death – The Story of Britain's First Great Grand Prix Driver, Richard Seaman by Richard Williams, is available now from all good booksellers.