Formula 1 will run virtual versions of its postponed grands prix with "a number of current drivers" taking part, starting with a 50%-distance Bahrain race on Sunday.
The coronavirus pandemic has caused the first seven rounds of the 2020 season to be cancelled or postponed, with The Race and Veloce Esports responding immediately last weekend with bespoke alternative Esports events.
F1 has now announced it will also offer an alternative, utilising the official F1 video game on a computer platform to run a series of races under the 'F1 Esports Virtual Grand Prix' banner.
This will kick off with a 28-lap Sakhir race that will take place at 8pm GMT on Sunday March 22.
Current F1 drivers and "a host of stars" will take part remotely. Red Bull star Max Verstappen and McLaren's Lando Norris are experienced sim racers and have already been involved with the alternative GP events that have been held so far.
The Bahrain event will be broadcast live from London's Gfinity Esports Arena and shown on F1's official YouTube, Twitch and Facebook channels.
Races not available in the official F1 game, like Vietnam, will be replaced with an alternative venue.
The series will be extended beyond May if the pandemic results in further cancellations or postponements.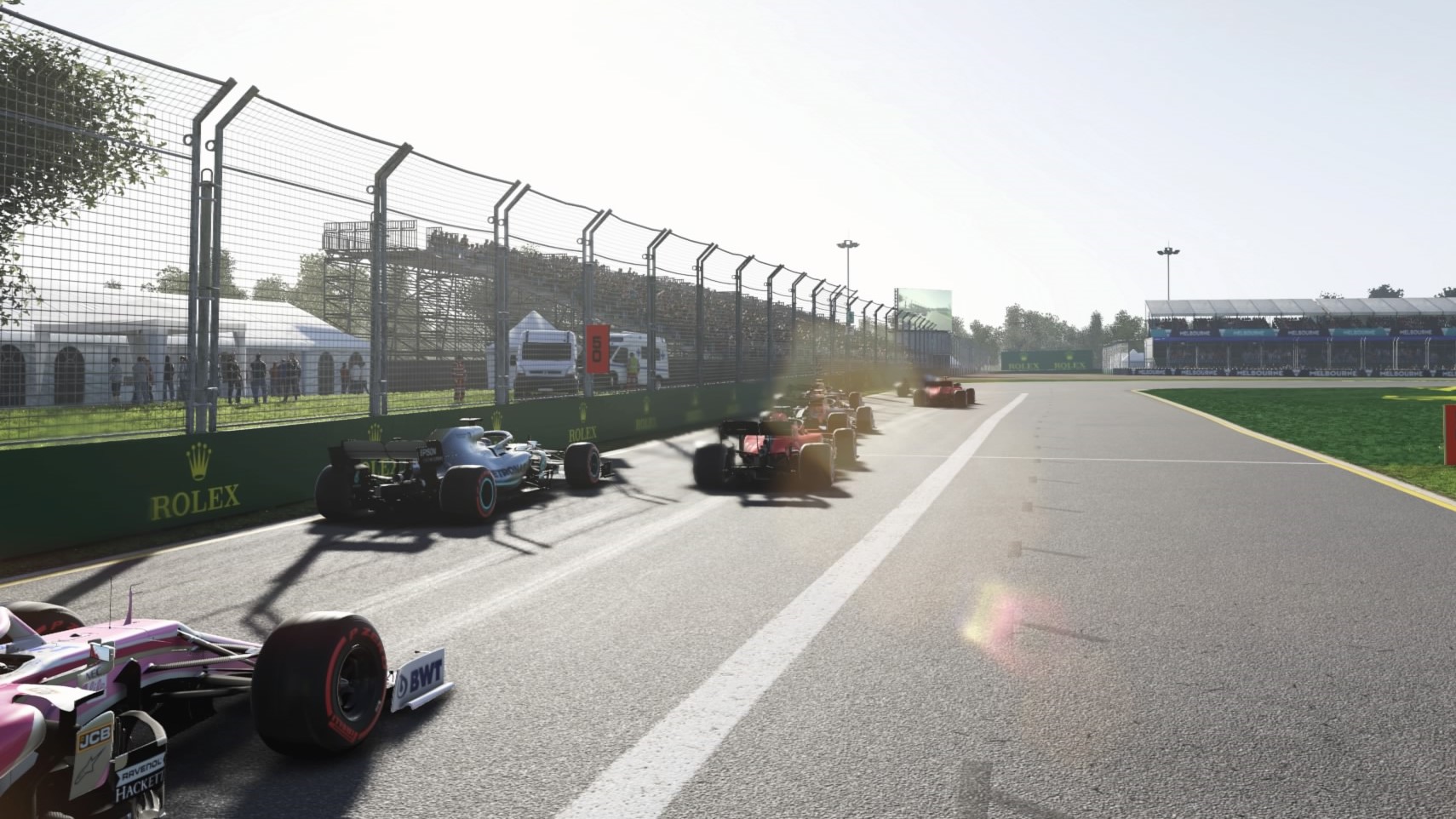 F1 says game settings will be configured to "encourage competitive and entertaining race" giving the different levels of online racing experience among participants.
"This includes running equal car performance with fixed setups, reduced vehicle damage, and optional anti-lock brakes and traction control for those less familiar with the game," F1 said.
F1 has also clarified that no world championship points will be offered for the event.
F1 will host "online exhibition races" away from these replacement events, in which fans can go head-to-head with grand prix drivers.
"More details of these events will be available across the official Formula 1 social media channels in the coming weeks," F1's statement read.
F1's head of digital business initiatives and Esports Julian Tan said it would help "bring some light relief".
"With every major sports league in the world unable to compete, it is a great time to highlight the benefits of esports and the incredible skill that's on show," Tan added. 

The Race's All-Star Esports Battle will return for its second round this weekend – follow it on our YouTube channel.