Reuniting past greats for a rumble has been an entertaining tactic deployed by Formula 1 and other series long before online racing was motorsport's only game in town.
However, with the revelation of an all-star line-up for the Legends portion of The Race's All-Star Battle this weekend, we couldn't help but get wistful over the real-world equivalents.
So, the team at The Race put their heads together, and started to brainstorm.
We've excluded examples like Goodwood as its Members' Meeting and Revival are events that exist entirely around bringing veteran drivers together in classic cars.
Instead, here's a list of 10 memorable times legends and masters – whatever you want to call them – were brought back into the fold, competitively or otherwise.
GRAND PRIX MASTERS – THE ULTIMATE LEGENDS' TOUR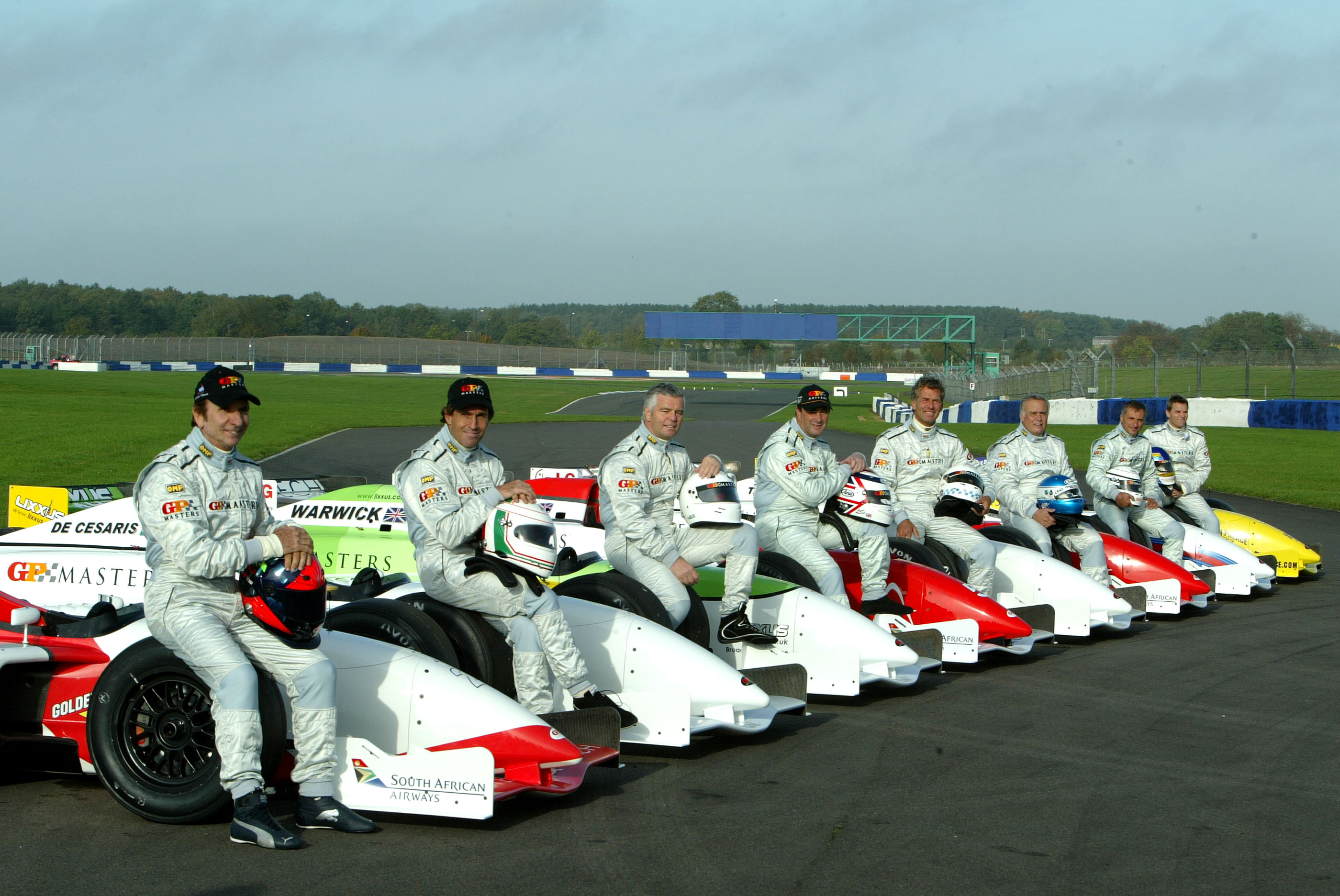 Fantasy became shortlived reality in this mid-2000s series. The idea of retired F1 heroes from recent decades coming back out of retirement to competitively race proper single-seaters moved from fans' wistful pub conversation topic to genuine championship with the Grand Prix Masters contest for retired F1 drivers aged over 45 in identical cars based on the 2000 Reynard-Ford Champ Car package.
A very serious entry list was brought together, headlined by world champions Nigel Mansell, Emerson Fittipaldi and Alan Jones – though while Mansell narrowly held off Fittipaldi for victory in a tense opening event at Kyalami in late 2005, Jones was a quiet withdrawal with a back injury.
Only two races of the planned four-round proper championship in 2006 ended up taking place. With Losail winner Mansell having a nightmare at what should've been a glorious Silverstone homecoming, Eddie Cheever became the first and only GPM champion by overcoming Stefan Johansson to win the extremely eventful wet event at the British Grand Prix venue.
Ultimately the suspicion that this series might be too good to be true proved correct, with car builder Delta Motorsport serving a winding-up order on the GPM company and the series quietly disappearing.
– Matt Beer
BTCC MASTERS DO BATTLE
British Touring Car Championship drivers don't need encouraging in normal races. Throw a bunch of past and present stars into the same race, in equal machinery that they don't have to worry about giving back undamaged, and you have a recipe for trouble.
But trouble's exactly what series chief Alan Gow and SEAT were after when they hatched the plan to pull off the BTCC Masters event at Donington Park alongside the 2004 season finale.
A total of 16 drivers including eight BTCC title winners took part in the 20-lap sprint race using SEAT Leon Cupra R cars, the same used in the manufacturer's BTCC-supporting SEAT Cupra series.
What followed was a mix of classy driving, controversial clashes and big shunts. A BTCC fan's dream.
The random grid draw put 1995 champion John Cleland on pole from '04 MG driver Anthony Reid, but Reid lost several places with a botched jump start and Patrick Watts, who lined up fourth, was sent down the Craner Curves on the grass by Jason Plato.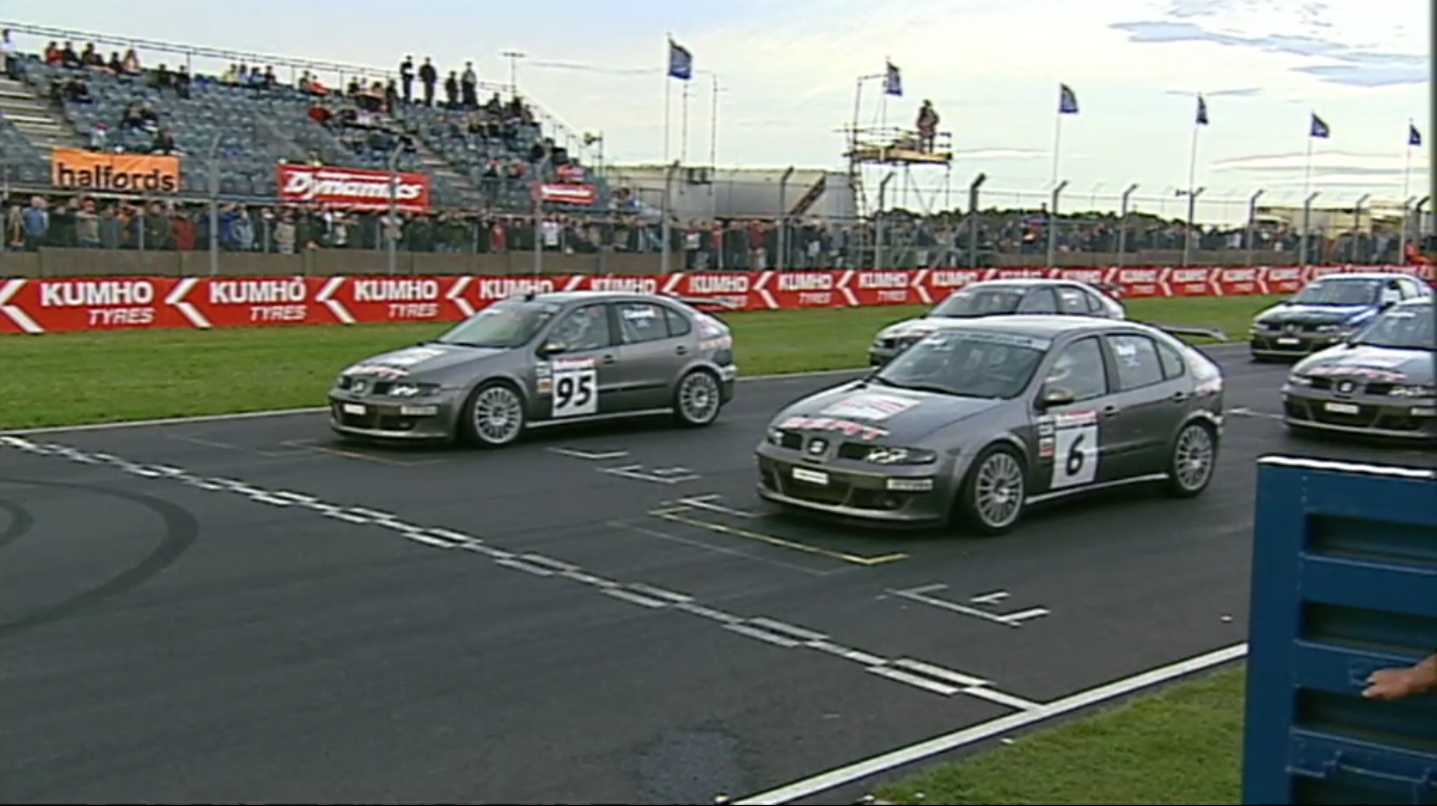 As Reid fought back, Plato passed Cleland for the lead, was re-passed by the Scotsman, then tagged him sideways at Redgate with an audacious pass to hit the front.
Plato was subjected to similar treatment by Reid after the race's halfway mark, and the 2001 champion's race ended with a proper shunt when he ran wide exiting the Old Hairpin battling Alain Menu and rejoined before Stanley's Bridge, where he was collected heavily by Watts.
All this allowed Reid to win from Menu and ex-F1 driver/1994 BTCC champ Gabriele Tarquini, who nailed '96 title winner Frank Biela on the final lap to complete the podium.
Among the others to fail to make the finish were Kelvin Burt, fired off heavily into the barriers on the entry to the bridge by Tarquini, and Tim Harvey/Johnny Cecotto, who ended up in the Redgate gravel in a bizarre accident just after the safety car was deployed, when they sandwiched Matt Neal into Redgate and got turned into each other…
– Scott Mitchell
THE DTM RACE THAT WASN'T A RACE
The DTM assembled line-up worthy of the name for its 'Race of Legends' in 2005, even if the event they took part in wasn't actually a race.
Formula 1 world champions Alain Prost, Nigel Mansell, Emerson Fittipaldi and Jody Scheckter were joined by motorcycle stars Mick Doohan and Johnny Cecotto for a special competition at the Norisring.
The six drivers completed five-minute stints in cars from each of the DTM's three manufacturers of the time – Mercedes, Audi and Opel – with their fastest laps from each stint earning them points towards an overall total.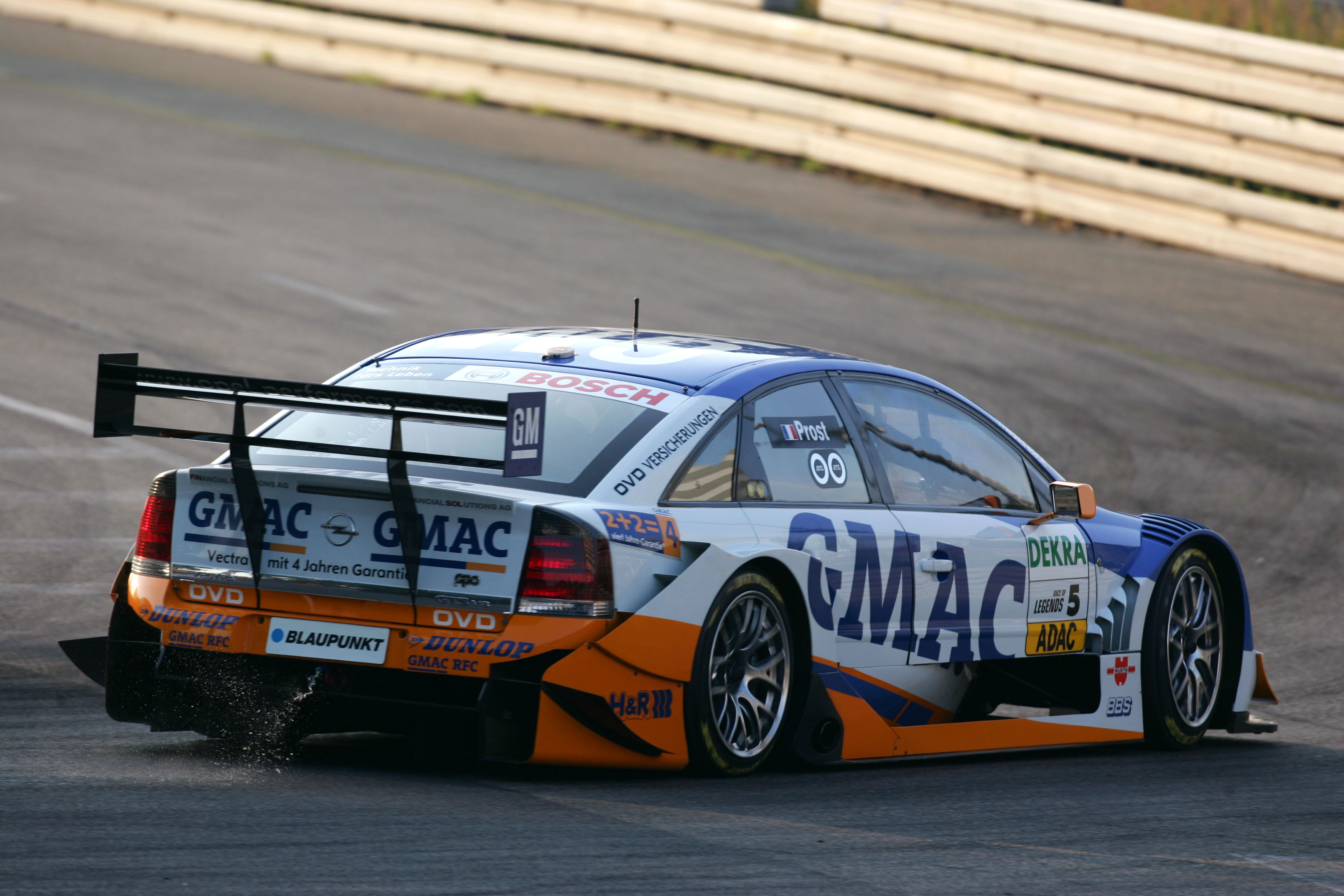 Prost won the event, topping two of the sessions and setting a best lap 1.5 seconds off that weekend's pole position time set by Tom Kristensen.
The DTM said the event resulted in €500,000 being donated to charitable causes.
– Glenn Freeman
SPEEDCAR'S OLD-SCHOOL MADNESS
The Speedcar Series stock car championship was never outwardly billed as being for past greats, and its fields also included contemporary sportscar and single-seater racers, then-MotoGP racer Marco Melandri and even Vitantonio Liuzzi between episodes of his oddly-structured F1 career.
But the greatest percentage of the field was filled by a gloriously eclectic list of mostly 1990s F1 stars, with its titles won by Johnny Herbert and Gianni Morbidelli. Heinz-Harald Frentzen, Stefan Johansson, Jean Alesi, JJ Lehto, Pedro Lamy, Christian Danner, mid-90s backmarker Giovanni Lavaggi and inevitably Jacques Villeneuve also made appearances.
It filled a winter calendar niche in 2008 and '09 with rounds in Dubai, Indonesia, Malaysia, Bahrain and Qatar, mostly paired with the equally shortlived GP2 Asia but even getting F1 support slots.
Speedcar produced some excellent and wild racing, with a clearly varying level of seriousness among its drivers. It is perhaps best remembered for Alesi's ludicrous Bahrain 2009 jump start, when he accelerated past the entire field from the back of the grid on the rolling start, taking to the grass in the process before arriving at the first corner with a massive lead. It was the ultimate 'oops, going to get a penalty anyway, may as well just press on' approach to such a situation.
– Matt Beer
GUESTING LEGENDS IN SCIROCCOS
For the first four years of its five-season existence, Volkwagen's DTM-supporting Scirocco Cup regularly invited 'legends' to make guest appearances in races.
VW did a great job at attracting ex-Formula 1 talent, with well-known names such as Damon Hill, Johnny Herbert, Martin Brundle, Jacques Laffite, Patrick Tambay, Mark Blundell, Mika Salo and Martin Donnelly among those who were convinced to give it a go.
As you'd expect in a series that also contained wannabe future touring car stars, the rough and tumble racing wasn't for everyone, but some of the old boys made a good fist of it.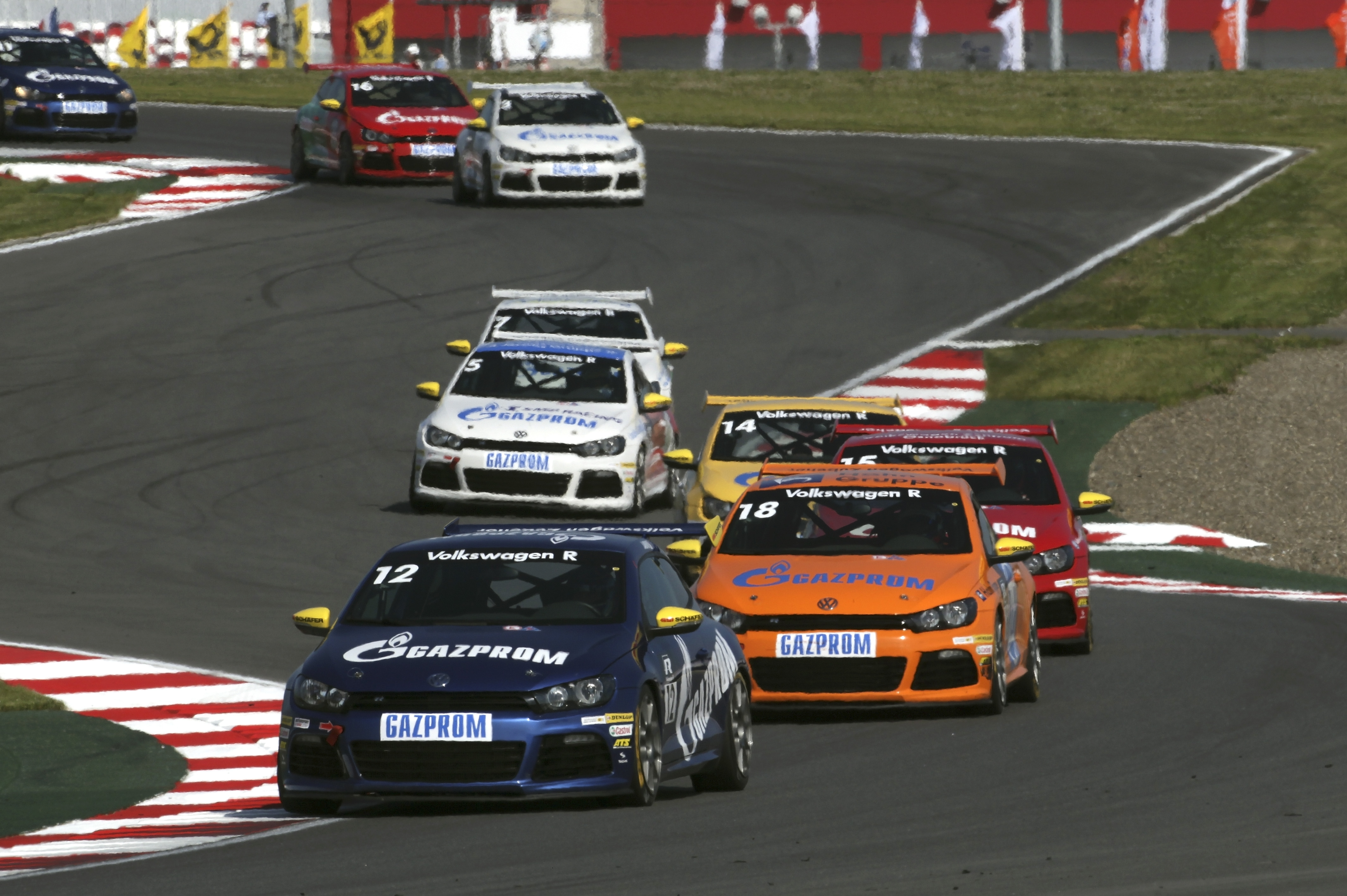 Nicola Larini was the only ex-F1 driver to win a race (at Moscow in 2014, above), although given his touring car pedigree that was hardly a shock.
Blundell, Brundle, Herbert and David Brabham all scored podium finishes, with Herbert also bagging a pole position at Hockenheim in 2010, and Brundle starting from the front row at the same track earlier in the year.
Hill's appearance ended in a retirement after he decided to get out of the way on the Brands Hatch Indy circuit following a thump from one of the regulars and a pitstop to check for damage.
But his appearance was particularly noteworthy as it was his first race since he retired from F1 at the end of 1999. Coincidentally, he decided to pull out of that race midway through as well, although that was because he was fed up with F1 and simply wanted out as soon as possible.
It wasn't just F1 royalty that got the call from VW: World Rally champions Juha Kankkunen and Carlos Sainz Sr also gave it a go.
Kankkunen made an appearance in every year from 2010-13, although Sainz put in the better performance of the rally legends on one of his two outings, qualifying in the top 10 at Hockenheim in 2010.
– Glenn Freeman
FITTIPALDI RETURNS IN HIS OWN WEC EVENT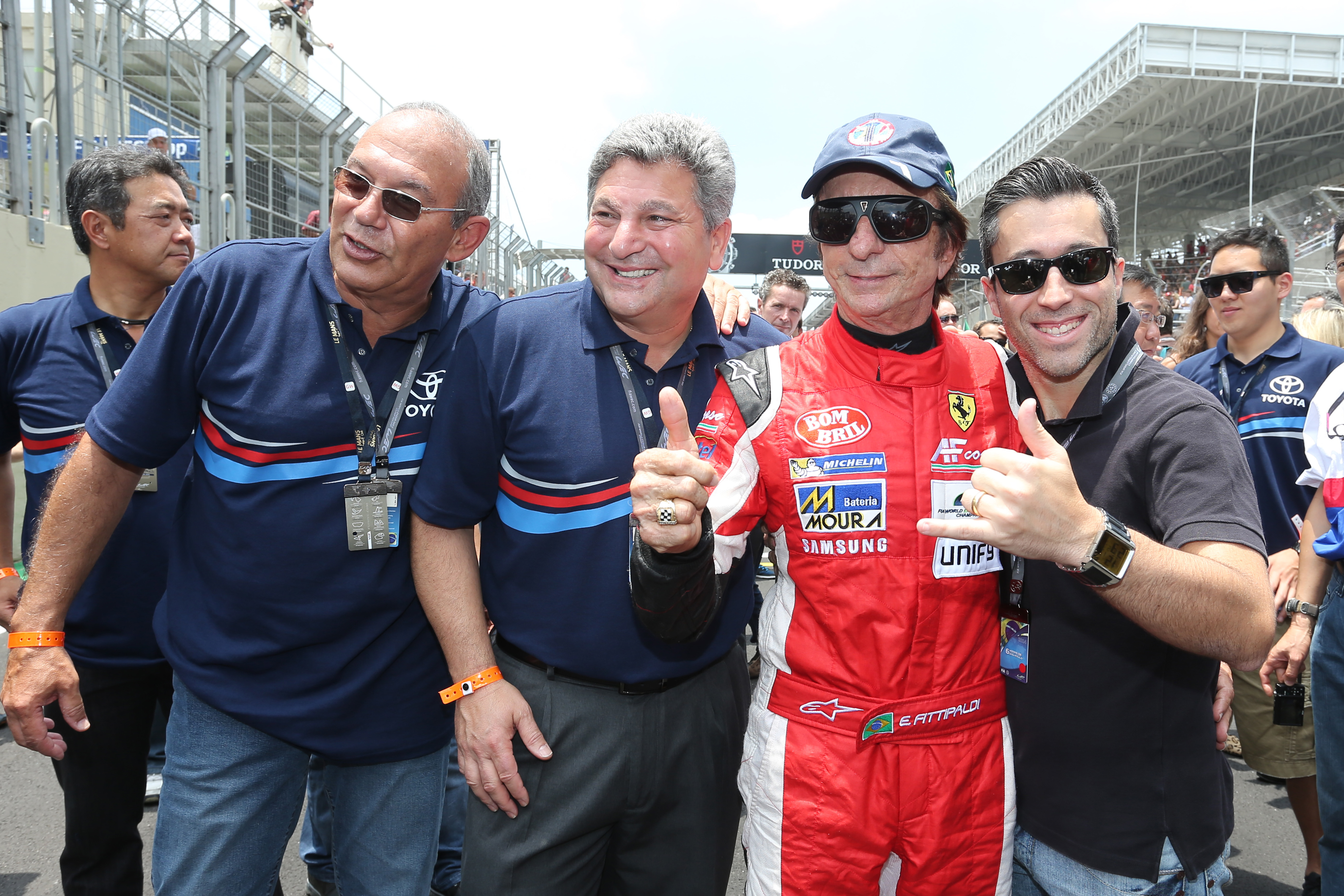 When longevity in motorsport is truly considered there are several candidates in global motorsports that you could look to.
Mario Andretti's career spanned the time from a pro USAC debut in 1963 to his final race at Laguna Seca in 1994, while Kiwi legend Ken Smith is arguably the hardiest of racers having made his single-seater debut in his homeland back in 1962. Remarkably he was still competing in the Toyota Racing Series last month at the age of 78!
Emerson Fittipaldi's career features extraordinary success and variety with two F1 titles, a CART crown and a brace of Indy 500 wins but he also has a good shout to being one of the most durable too.
He first competed at Interlagos in 1965 at the age of 19 in a 500kms race in which he lined up alongside future F1 compatriots Carlos Pace and brother Wilson Fittipaldi.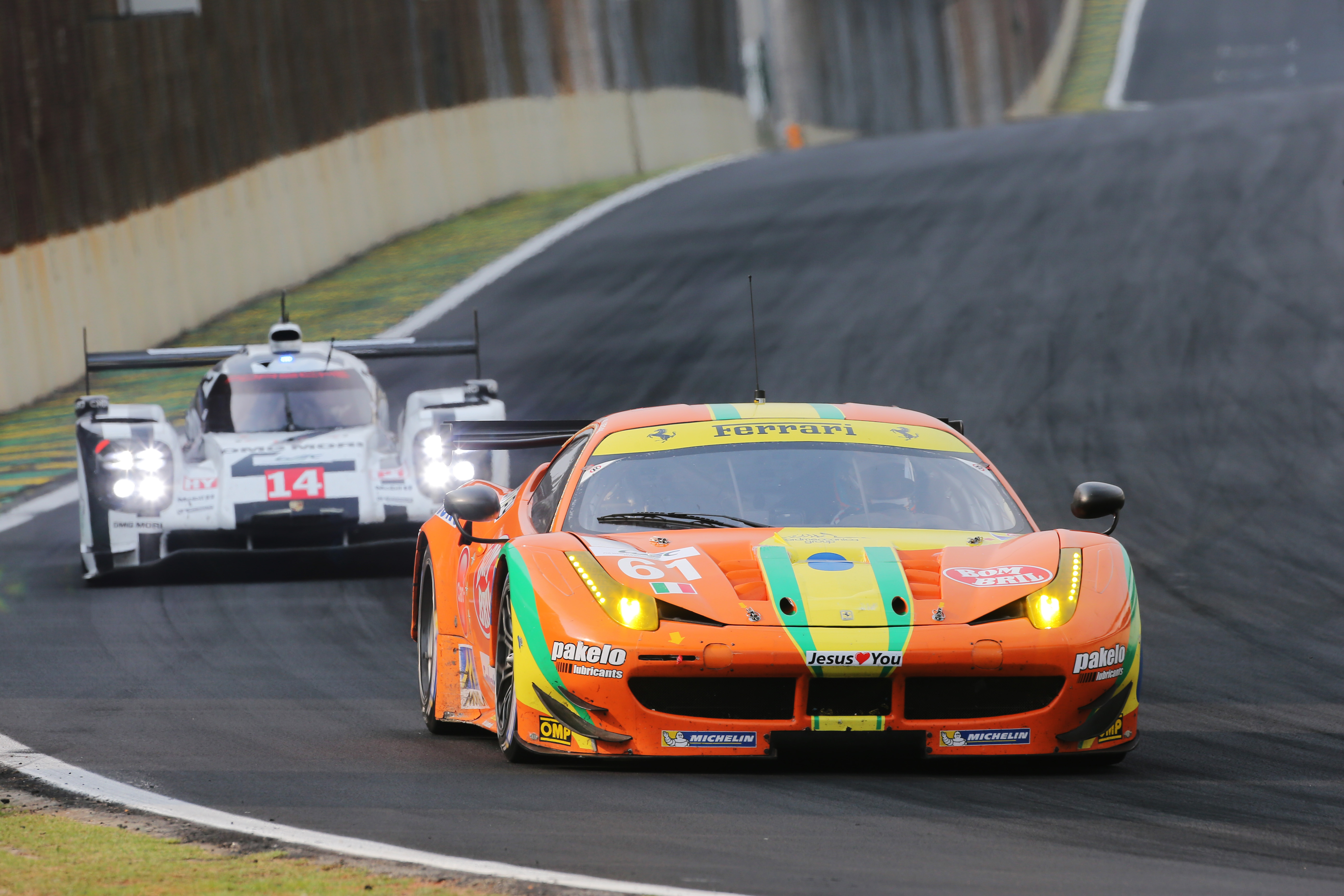 Just shy of half a century later and two weeks before his 68th birthday, Fittipaldi was out in the thrust of another endurance race, this time with team-mates Alessandro Pier Guidi and Jeff Segal driving an AF Corse entered 458 in the LMGTE Am category, also at Interlagos.
That's where the fairytale largely ends though, as Fittipaldi was a fair way from the pace, some 1.4s off Segal's time in practice but a rather more encouraging 0.8s slower in the race.
A sixth-place category finish, after a low-key race which saw time lost with a technical issue, was the end result of a headline grabbing cameo after a six-year absence from the cockpit.
Further problems came in subsequent months when a company that Fittipaldi was heading up and that served as promoter to the WEC event hit significant financial trouble.
– Sam Smith
F1'S UNPRECEDENTED REUNION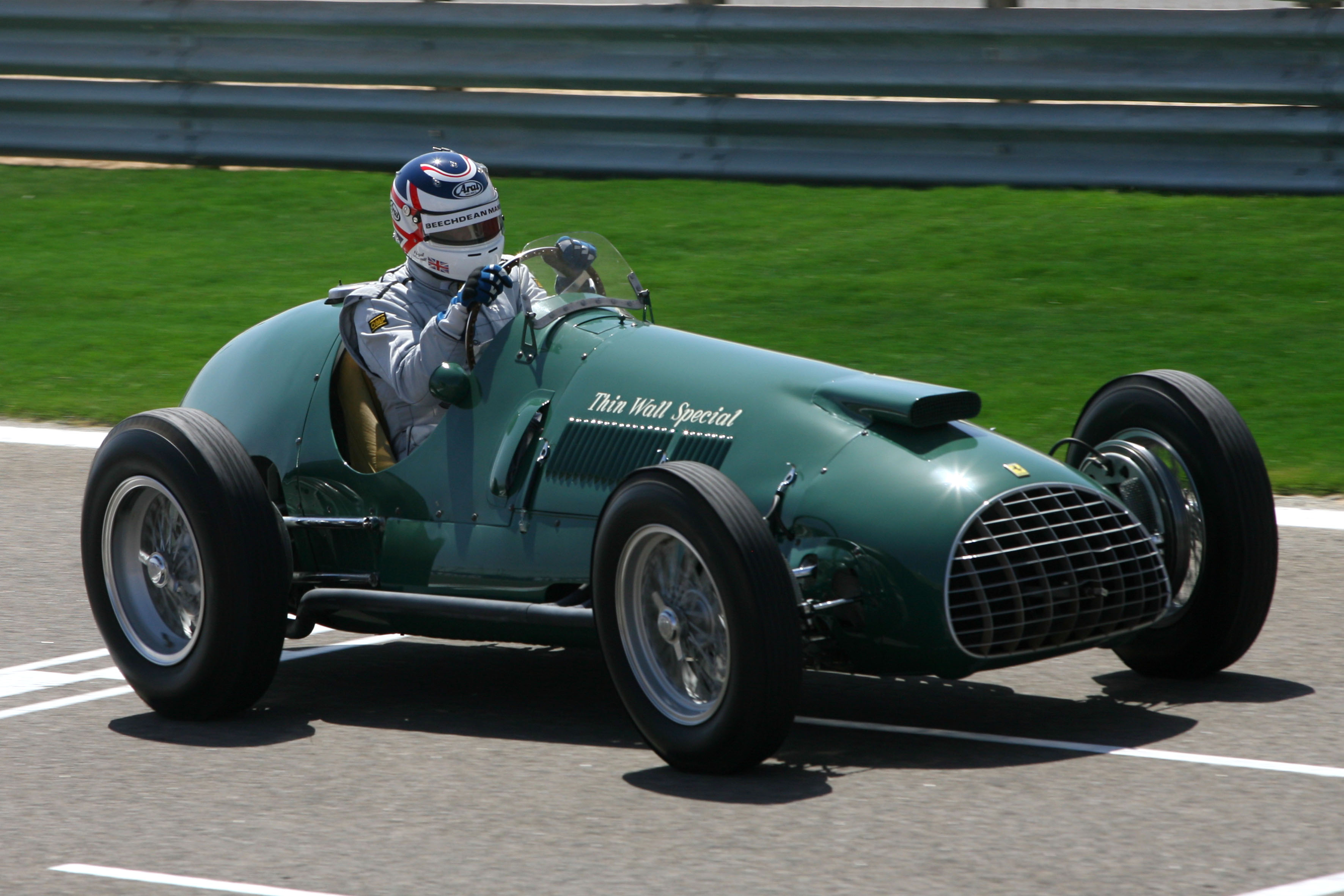 The 2010 Bahrain Grand Prix was a celebration of six decades of the world championship.
So what better way to mark it than to gather together the majority of the living world champions, with everyone except Kimi Raikkonen and Nelson Piquet attending?
The star attraction was Nigel Mansell, who drove the 1950 Thinwall Special – a Ferrari 125. This was the first time he drove a Ferrari grand prix car since the 1990 Australian Grand Prix.
Jackie Stewart drove two of the cars he owned, the Matra MS80 – sadly restricted to 4500rpm – and the Tyrrell 006. Old title rival Emerson Fittipaldi also appeared in a Lotus 72.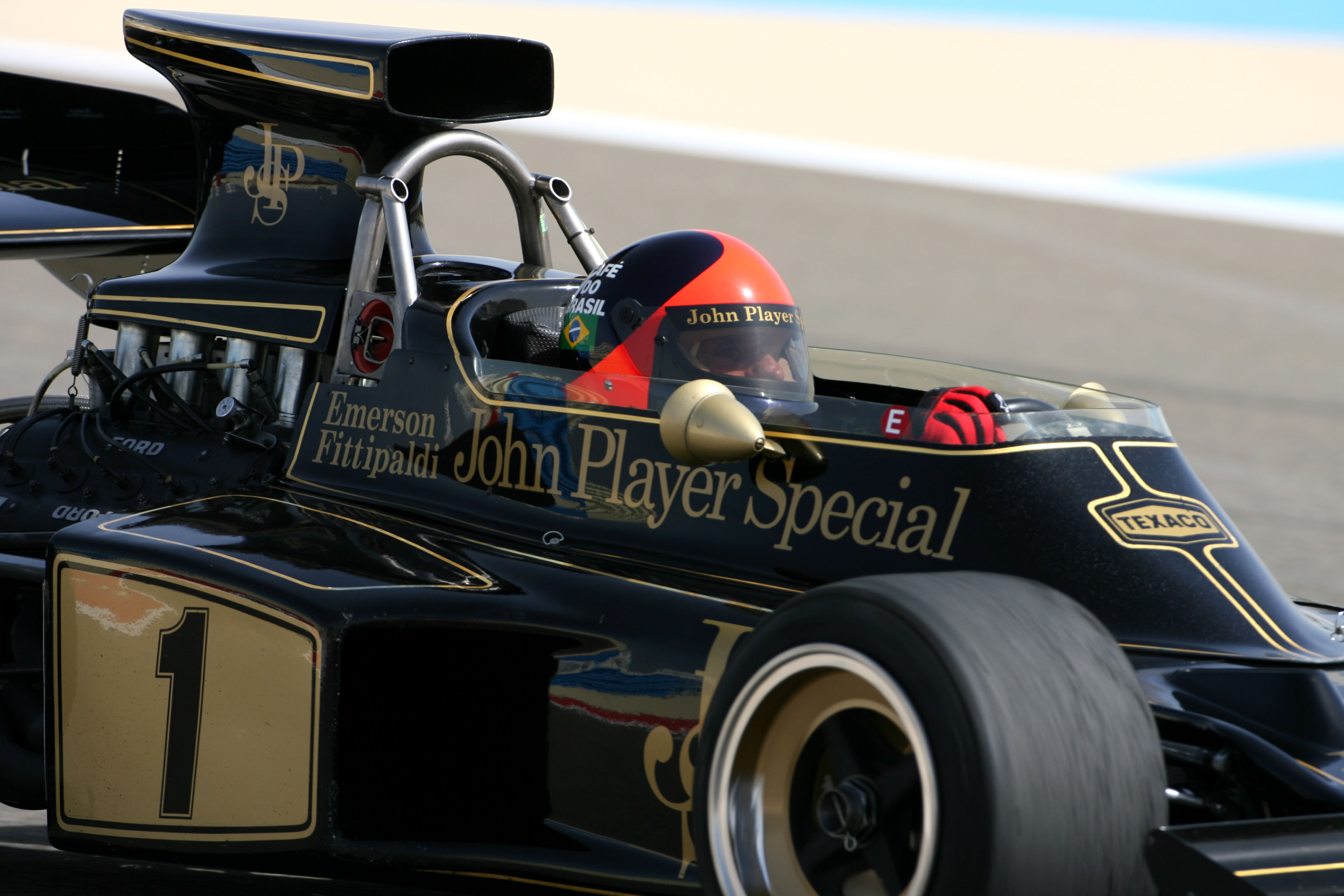 John Surtees got behind the wheel of a Ferrari 1512, with Mario Andretti in the iconic ground effect Lotus 70.
Jody Scheckter (Ferrari 312T4), Damon Hill (Williams FW18) and Keke Rosberg (Williams FW08) also took to the track.
Never has there been such an illustrious gathering of world champions, with the stars delighted to take to the track once again in the cars that made them legends.
– Edd Straw
WAYNE RAINEY RIDES AGAIN
"It was quite an experience, not having ridden in 26 years."
When most veteran racers jump back on a bike after a long absence, it isn't much of a big deal.
We still regularly see the likes of Giacomo Agostini and Kevin Schwantz have a wobble around now and then, with the latter even riding Suzuki's MotoGP machine not long ago.
However, when three-time Grand Prix world champion Wayne Rainey jumped onto a Yamaha R1 superbike last year, it marked an incredible return to two wheels 26 years after the Misano accident that paralysed him and ended his career.
On track to be one of the greatest of all time after consecutive 500cc titles in 1990, 1991 and 1992, he was set to take the championship in 1993 as well as he diced with rival Schwantz, leading the fight by 11 points as the series headed to the Adriatic coast.
However, that all came to an end at the San Marino Grand Prix when he hit a kerb designed to slow down cars and broke his back.
In the intervening years he threw himself into team management with the factory Yamaha team and into racing on four wheels in Superkart, as well as becoming the boss of US domestic series MotoAmerica in 2015. Nonetheless, Rainey hadn't yet managed to make the return to riding.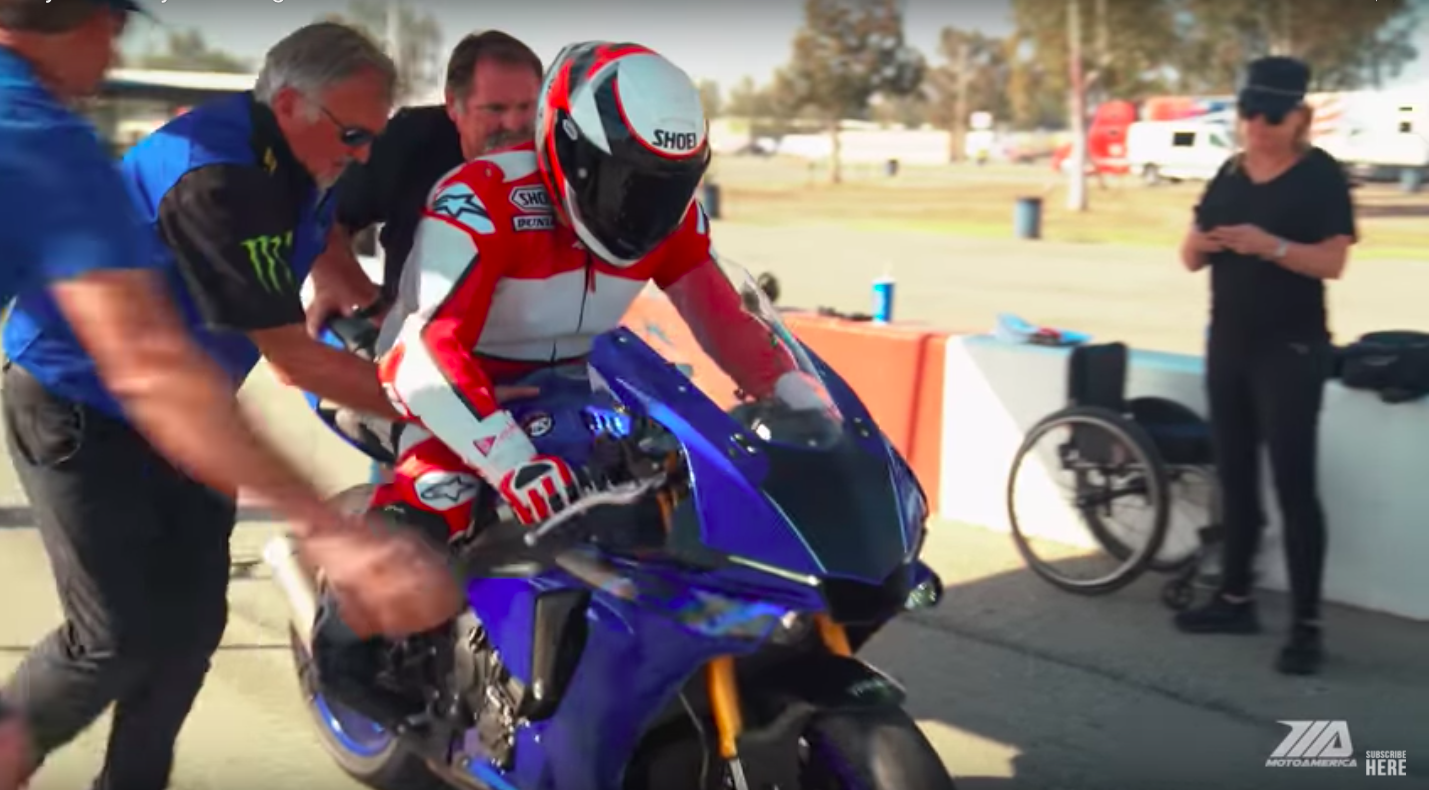 As he jumped straight back in at the deep end on a specially-adapted R1, it was an emotional day to see the 58-year-old back on track – and quickly back up to speed as well!
"The last couple of days I've been anxious about it," Rainey says in the video capturing the moment.
"When I first put it in gear, leaving the pit for the first time, it was like taking training wheels off! I was wobbling out of the pit. I thought I gotta get on the throttle here…"
– Simon Patterson
LAUDA LEADS THE TURBO CHARGERS
Red Bull knows how to put on a show for its home grand prix at the Spielberg circuit, but it excelled itself in 2015 with some legendary drivers and cars running on track throughout the weekend.
Home hero Niki Lauda was the star, getting behind the wheel of a 1984 title-winning McLaren-TAG MP4-2. The crowd also had a second Austrian to cheer on, with Gerhard Berger in a Ferrari 87/88C.
Alain Prost ran in a 1985 McLaren-TAG MP4-2C, with Nelson Piquet driving the iconic Brabham BT52 and Christian Danner in the Zakspeed 871 he drove in F1 in 1987.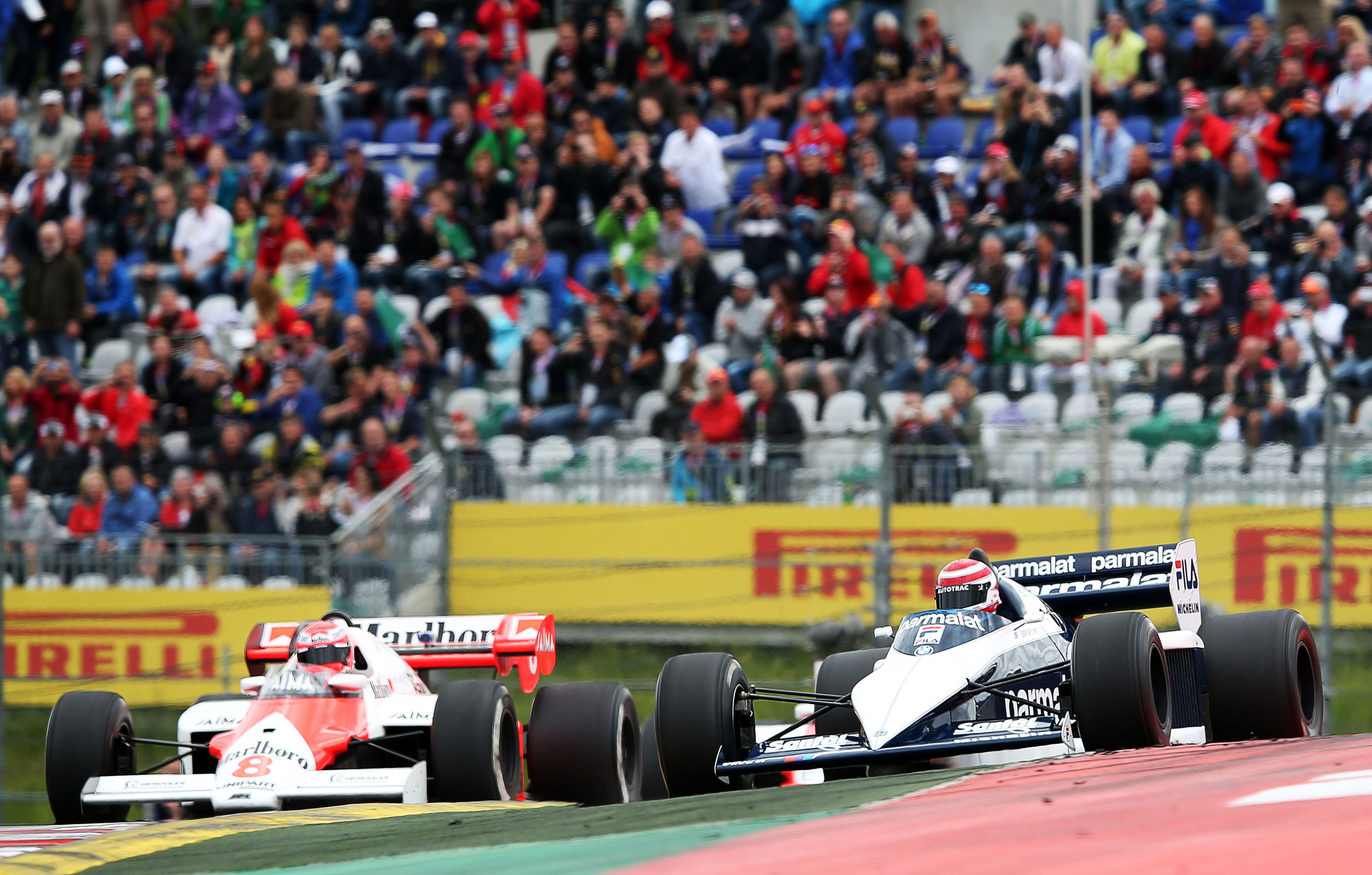 There were some drivers in incongruous car/driver combinations, with Jean Alesi driving a Sauber C14, which was raced three years before he first joined the team.
Riccardo Patrese also appeared in a Renault RE50 that he never had the chance to race in, period.
But perhaps the most spectacular performance of the weekend came from Pierluigi Martini in a Minardi M186 (a car he never raced), which trailed flames after a failure during his run ahead of the race.
– Edd Straw
MONZA 2019'S OTHER MEMORABLE MOMENT
The 2019 Italian Grand Prix will live long in the memory for Ferrari fans, thanks to Charles Leclerc's stunning victory and the wild scenes it sparked around Monza, especially at the podium ceremony.
While that race will go down as one of the defining career moments for Ferrari's future star, a past Tifosi hero had his own memorable experience that weekend.
Jody Scheckter, one of just eight drivers to win the world title for Ferrari, got behind the wheel of his 312T4 40 years on from his championship-winning season.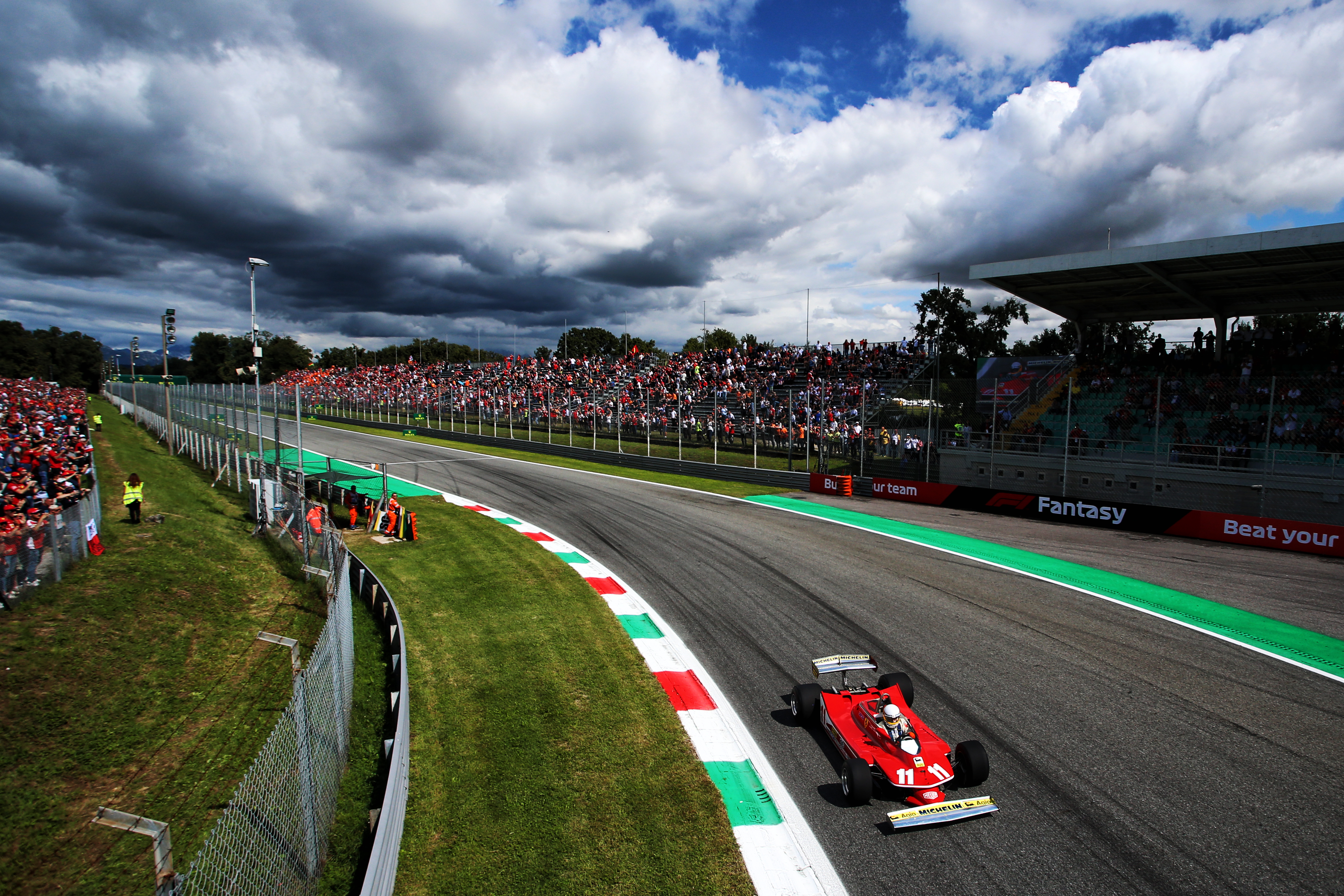 Sheckter, 69 at the time, even found time to give a little wave to the crowd on his run down to the Ascari chicane, before bowing to the fans in the start-finish grandstands after pulling over at the end of his lap.
As an owner of several cars from his career and a demo driver at CarFest South, the Chris Evans-organised charity event that takes place on Scheckter's farm land, Scheckter is no stranger to the cars of yesteryear.
But the sight of the South African daring himself to push a little harder, in front of the Italian fans, on a grand prix weekend four decades on from his last Monza run – that was something rather different.
– Scott Mitchell
This weekend's edition of The Race's All-Star Battle, which will include the Legends Trophy, will commence at 4pm UK on Saturday. It will be streamed live on The Race's YouTube Channel.