In the latest episode of The Gary Anderson F1 Show podcast, the former Jordan and Jaguar technical director answers listener questions on a wide variety of topics.
Here are the edited highlights of some of his answers from the episode. For the full show, simply search for The Gary Anderson F1 Show on your podcast supplier of choice and subscribe for a weekly dose of Gary.
Listen to "McLaren, Jordan and Verstappen – Gary Q&A" on Spreaker.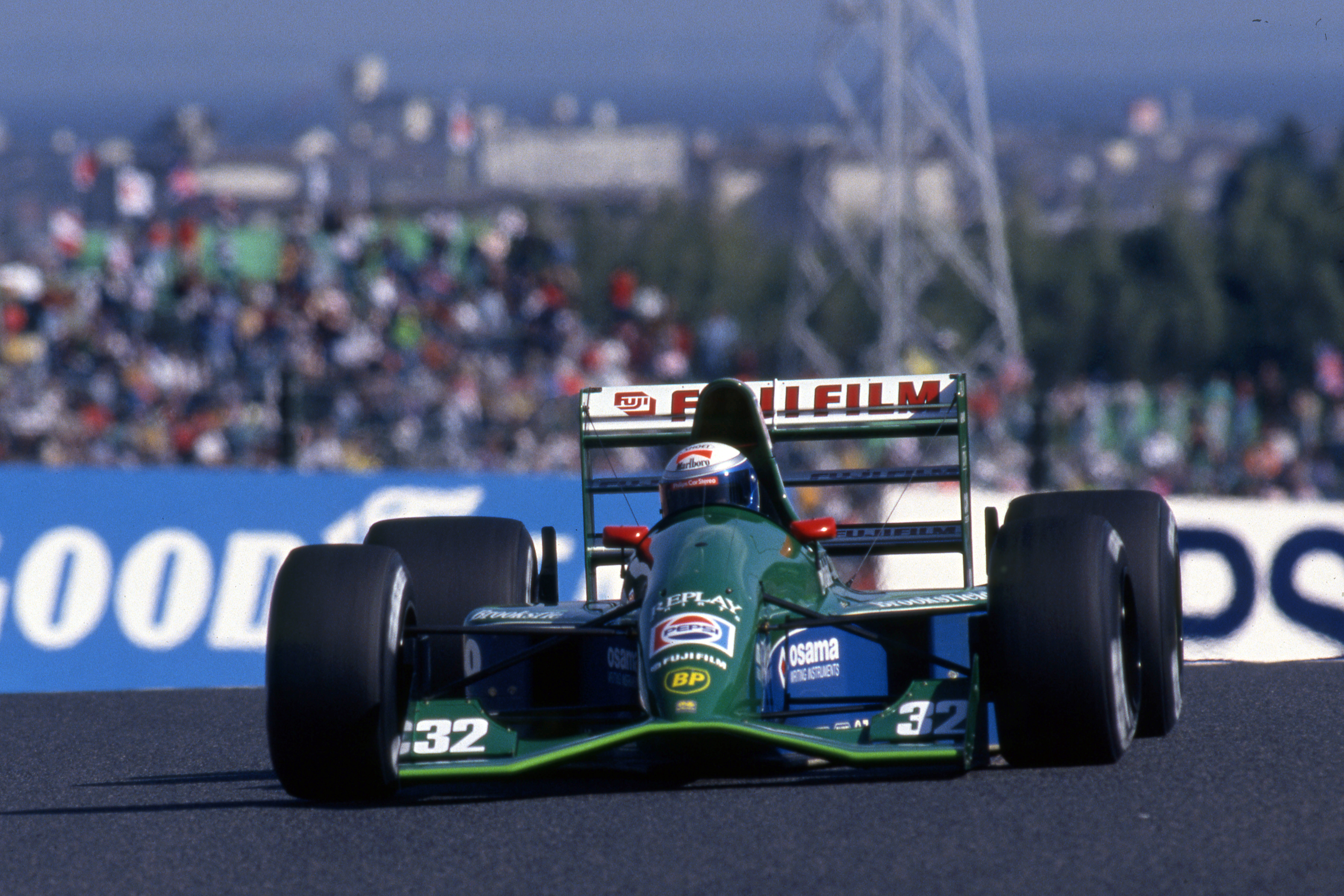 What was the most interesting car you were involved in the design process of, and why?
Mervin Nutley
My first 'total' F1 car, the Jordan 191, was a very interesting project. Eddie Jordan said he was going to do Formula 1 and he wanted me to come along and design the car, and I had a bit of a laugh. I was thinking: 'yeah, OK', but to be honest I never really thought he could put the money together. But he did.
Although I'd been involved in Formula 1, I'd never really taken a blank sheet of paper and pencil and tried to draw something. But my Formula 3 and F3000 experience carried over because they are all cars with four wheels even though some have more downforce and power. I got a couple of very good guys to work with me in Andrew Green and Mark Smith and we set about the task.
It was one of those cars where we decided we didn't want to look at pictures, we wanted to build our own car. So it was a bit different and we understood the car quite well, which was one of the most important things for us.
It probably my most interesting challenge, to actually do stuff on the car and do it for the right reasons as opposed to building a car because you looked at everything else that was going on around you.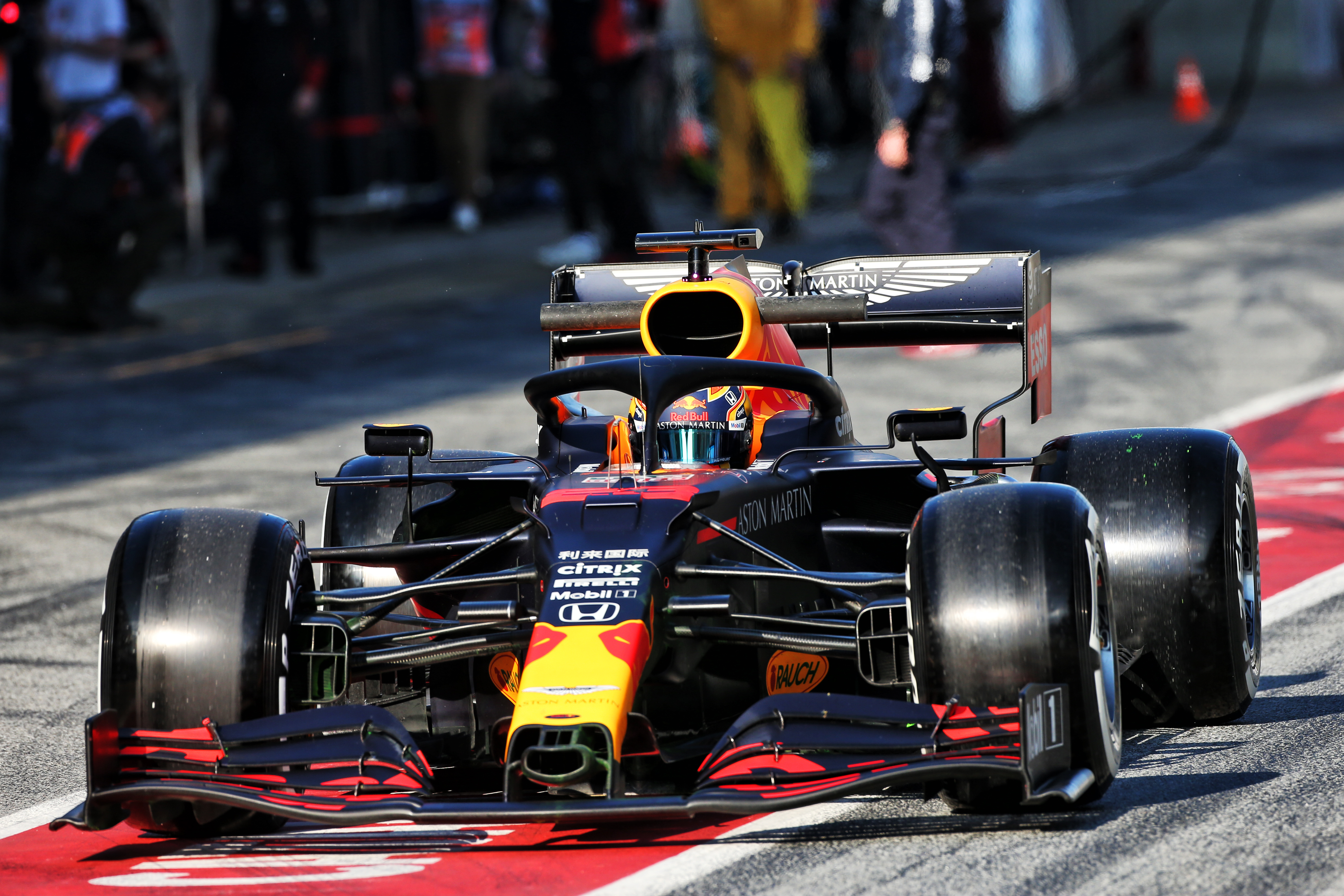 Has Red Bull moved its multi-link suspension set-up to the lower wishbone to increase strength as the front leg is now 'one wishbone', or are there other reasons such as increased anti-dive by having the rear leg higher than the front?
Michael Martin
Moving it to the lower wishbone means will do its job a little bit differently. It should strengthen up that leg when it's in tension under braking.  It goes from tension to compression depending on if you're braking or going around corners or whatever, but the pushrod also puts it under tension.
There's a lot going on there, and you probably could get something a fraction stiffer for a like-for-like weight. Assuming Red Bull has got a continuous front leg, and the rear leg is a separate entity, then what I think it would have at the outboard connection on the upright is some sort of eccentric joint.
When you put steering lock on the car, you end up reducing the camber. The more steering lock you use, the more you reduce the camber, meaning you have a bigger contact patch in the slower corners. That would help with low-speed understeer as you'd have more tyre.
Changing from the top wishbone to the bottom wishbone would be to do with the steering loads. It's very easy when you've got something like this changing, because Red Bull has also got a pushrod pick-up point that's quite far inboard, which means the pick-up point is around the arc of the steering lock. So you're actually lowering the car as you put more steering lock on the car.
But if you contaminate the steering load by something that changes it from being heavy to light, or light to heavy, it can confuse the driver as to whether they've got grip or no grip. I imagine by dropping it down to the bottom wishbone, there's a chance that you could actually have a more consistent steering load relative to the grip level you've got.
So it would be something like that that might make the team change it, along with the potential for a stiffer package on the suspension geometry.
As for anti-dive, you can move the wishbone leg a little bit so it catches a different part of the wake of the front wing. But this effect would be minimal.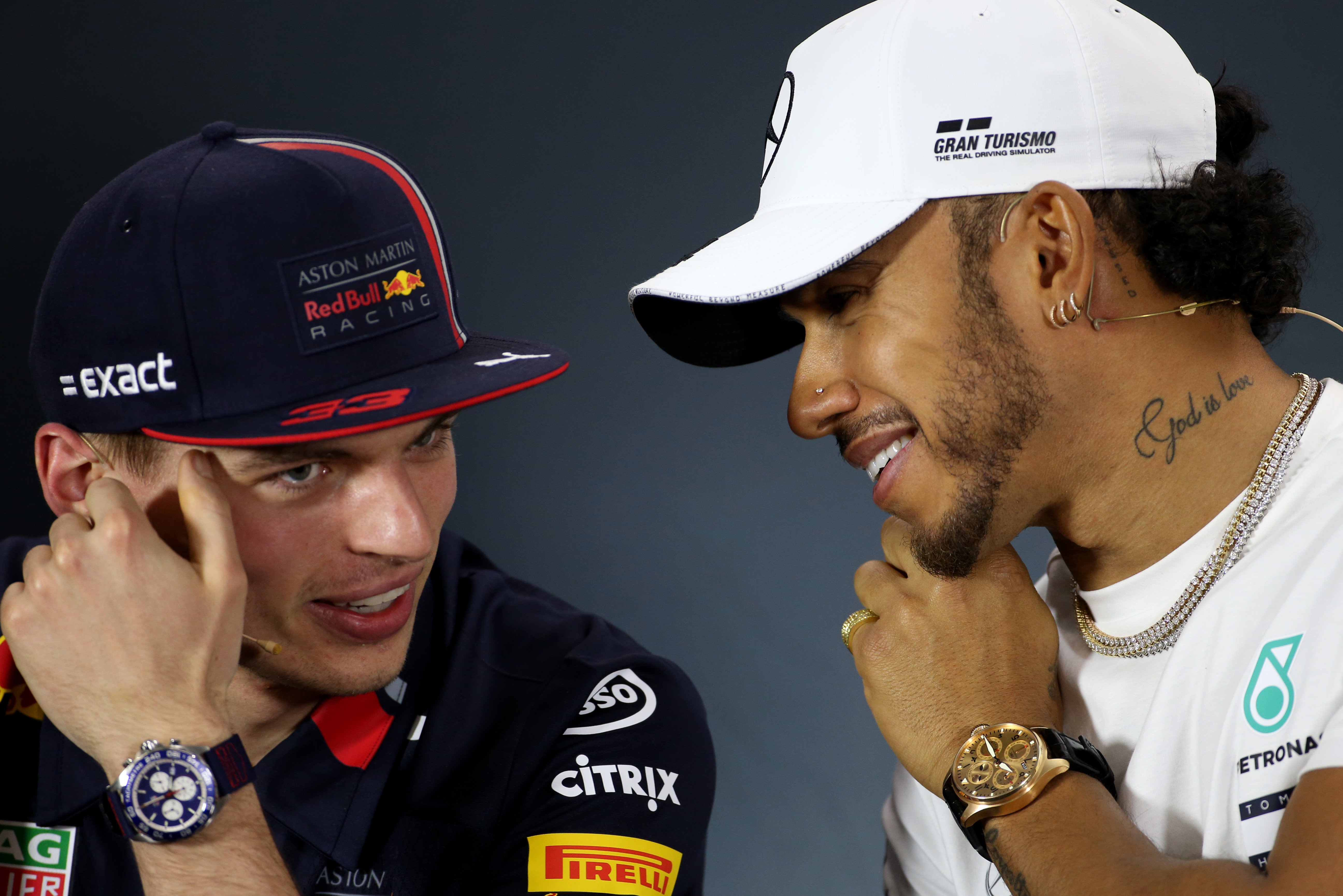 Who would triumph in a title fight of Max Verstappen and Lewis Hamilton all things being equal?
@Siyabulela
It is the battle we all want to see. Hamilton is 35 now and Verstappen is 22, so there's 12-13 years difference between the two. They both started karting at a similar time so Lewis has a lot more experience than Max and a lot more race savvy – he's not a six-times world championship for nothing and has done the lot.
Max is still a bit raw here or there, but raw with a good nature. He's very quick, very competitive with huge confidence in his ability. So those two up against each other would be fantastic. But I genuinely think I would put my money on Max to come out on top because he would have that bit of extra aggression that could overcome Lewis's experience.
Lewis has never been an out-and-out aggressive driver, he's always had a good plan, he's been with a good team, he's had a good opportunity. He's always had that sort of presence of mind but I think Max just has that little bit of aggression built into him as well.
You never doubt that he's going to come round the last corner of the last lap if he's leading the race, whereas some drivers you are never quite sure if they are going to make it. With both, you are confident they will make it.
Lewis has been in a couple of little spats with team-mates, and I don't think he's reacted that well to it. When the car wasn't as good as it should have been, he has spat the dummy now and again in the past. If I was putting money down on the two of them with the same tools, and doing the same job, then I'd put mine on Max.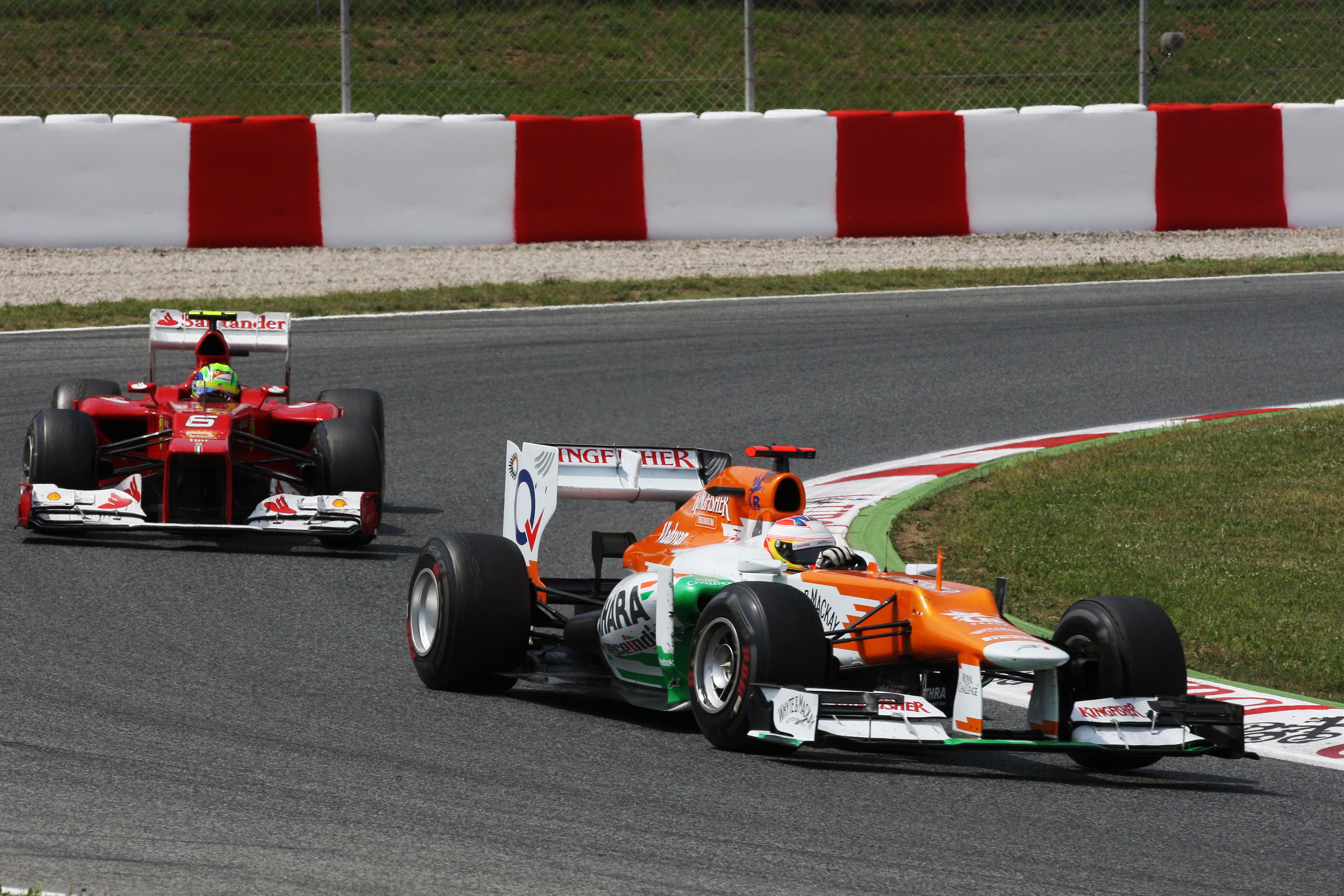 Since you've been in F1, which season had the ugliest cars? Stepped noses were pretty bad
Peter Mills
The stepped-nose era, with the high and narrow rear wings, narrow wheels and overall track, the cars looked terrible. They just did not look like a racing car. If you took one of those today and put it against the cars out there now, they just look archaic – like Boadicea's Chariot.
I don't think there was a time that the regulations put you in a position where you had to design an ugly car. The Jordan 191 came about because the regulations were the way they were, so you could use your artistic impression for things and make it look nice. As I always said, if the car had to be ugly then it needs to be bloody quick as that's the only thing that can make up for it.
You might as well make it look nice. It even has an impact on the mechanics. Either they have pride in the vehicle, they polish it and then perhaps notice something that isn't quite right or they want to get the cover on it as quickly as possible because it's so ugly. It's a big thing, if you are proud of the car you find those little reliability things to make yourself more proud of it.
So the stepped noses, and the narrow rear wing/wide front wing, was a pretty bad era, driven by the regulations.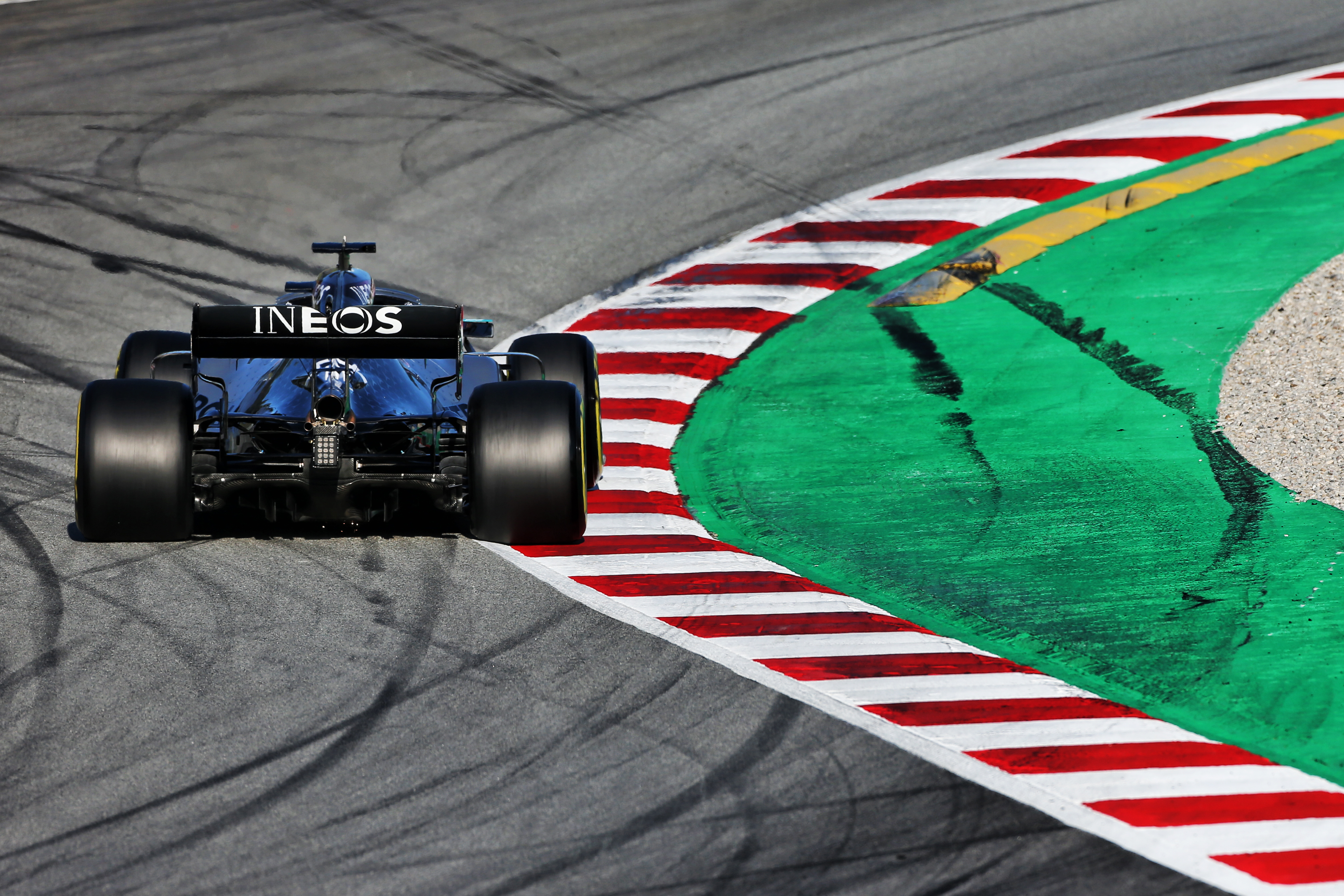 Who do you think will be the biggest winners from the rules staying the same next year?
Rob Jarvis
I think the competition will be a little bit closer. I was impressed by the Red Bull at Barcelona testing but Mercedes, without doubt, was on top of it very, very well. Mercedes did seem to lose its way a little bit later on, but it was more down to the fact that it had a few reliability problems with the engine, so had to turn it down. The chassis always looked good.
There are diminishing returns as rules mature, but the devil's in the detail. The opportunity that Mercedes has, because of being as competitive as it was, is to just go through the detail of it now. We've seen the DAS, which is effectively a detail. You're not looking at the big concept change, you're looking at a specific problem and how to address it. Then you have the opportunity to address it.
It's the same with the rear suspension, which has been modified for stiffness and aerodynamic reasons to make the rear a better package. It's all about the detail, which you can't do if you are thrashing around doing a whole new concept.
Yes, Ferrari and Red Bull have a bigger window in which to close the gap down, but I don't see them overpowering Mercedes just yet.